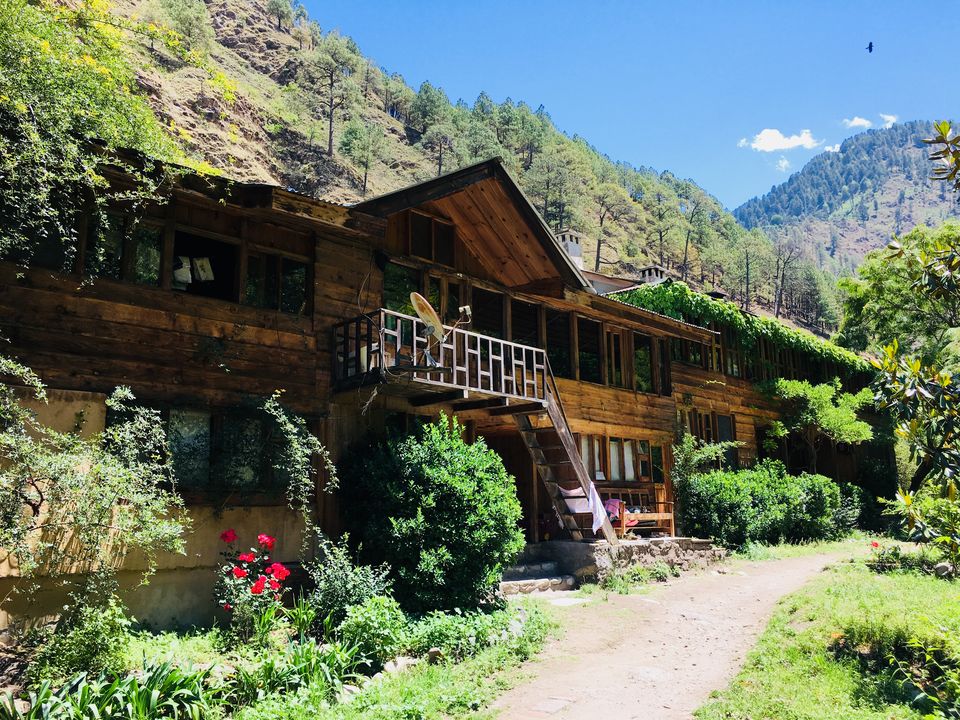 A part of me doesn't want to write this blog or popularise this place in any way to protect it from the prying eyes of irresponsible tourists. This place that I'm going to write about is a traveler's haven - pristine, not yet spoilt by commercialisation, and free from clamouring crowds. It sits like a gem in the crown of lush green Himalayas, and it is a place where no one's going to be able to find you - that is, if you use a Vodafone network (I'll come back to this later).
Raju Bharti Guesthouse - only a few seasoned travellers know of this place, but those who do, they visit it religiously. It is a wood-and-stone cottage with green vines hanging from the eaves, on the bank of river Tirthan in Tirthan Valley. The site is a treat for sore eyes.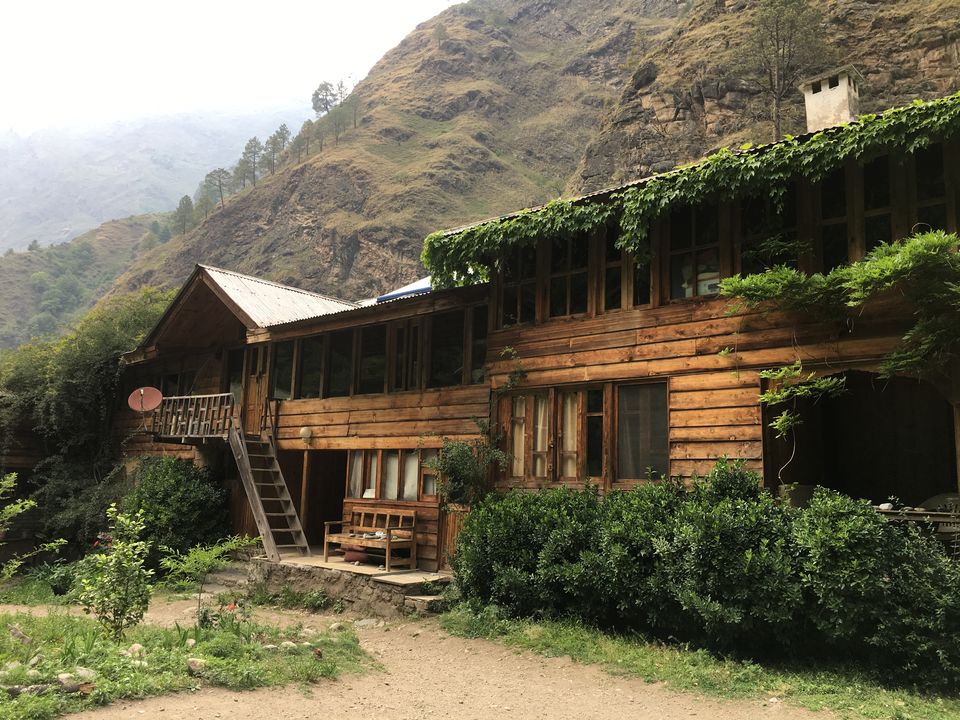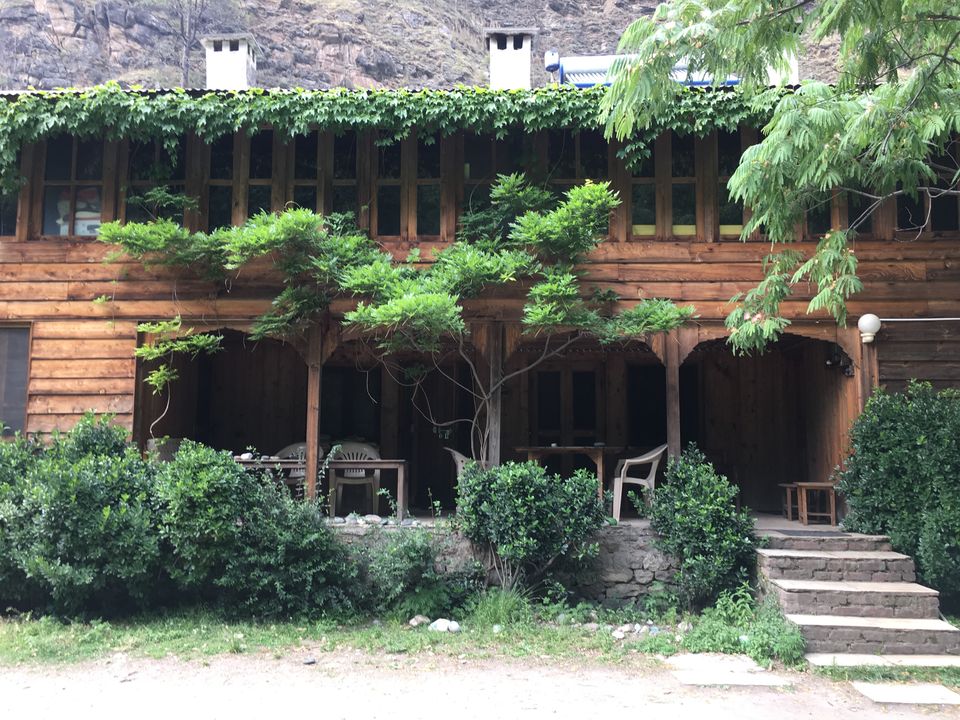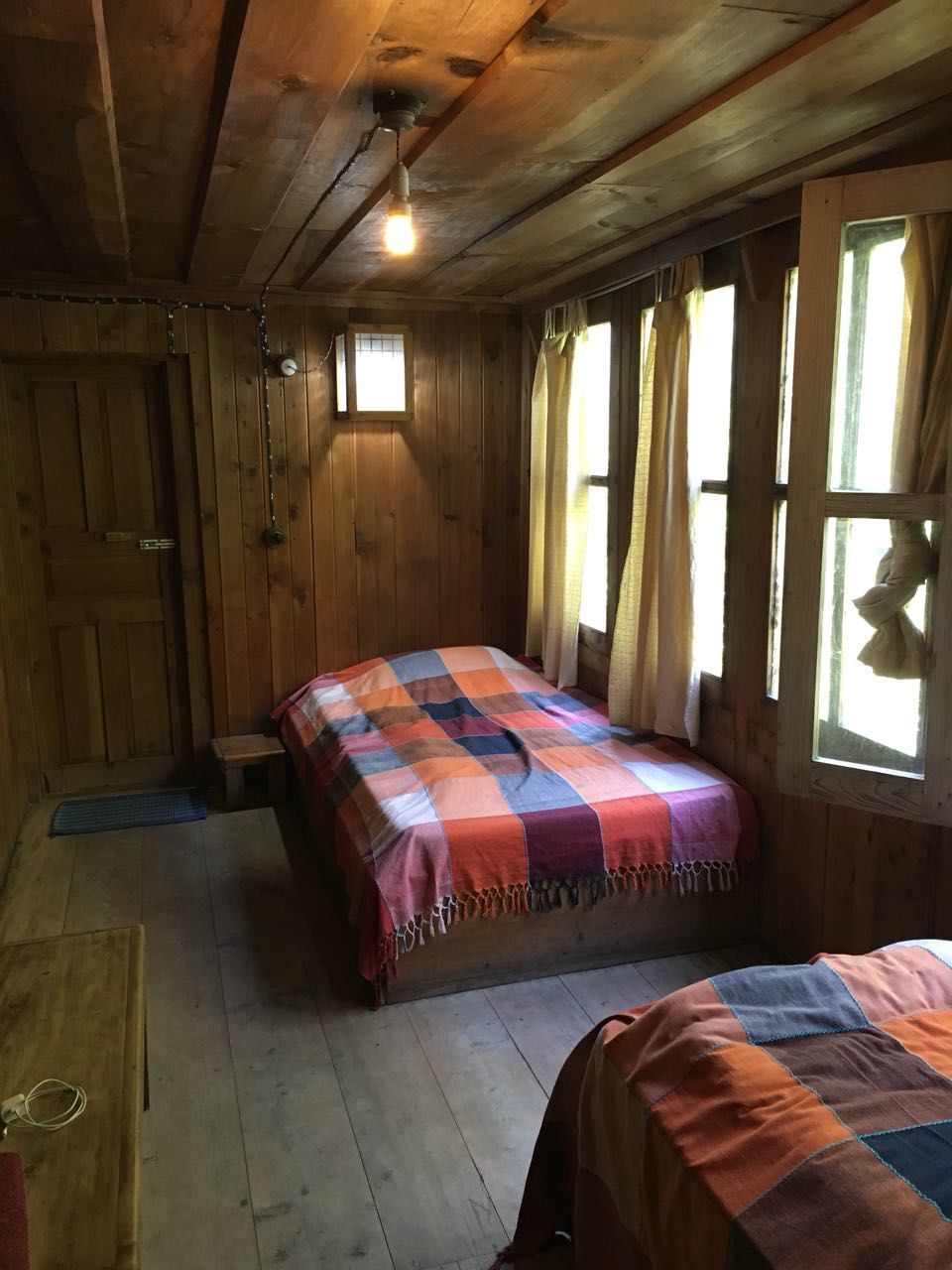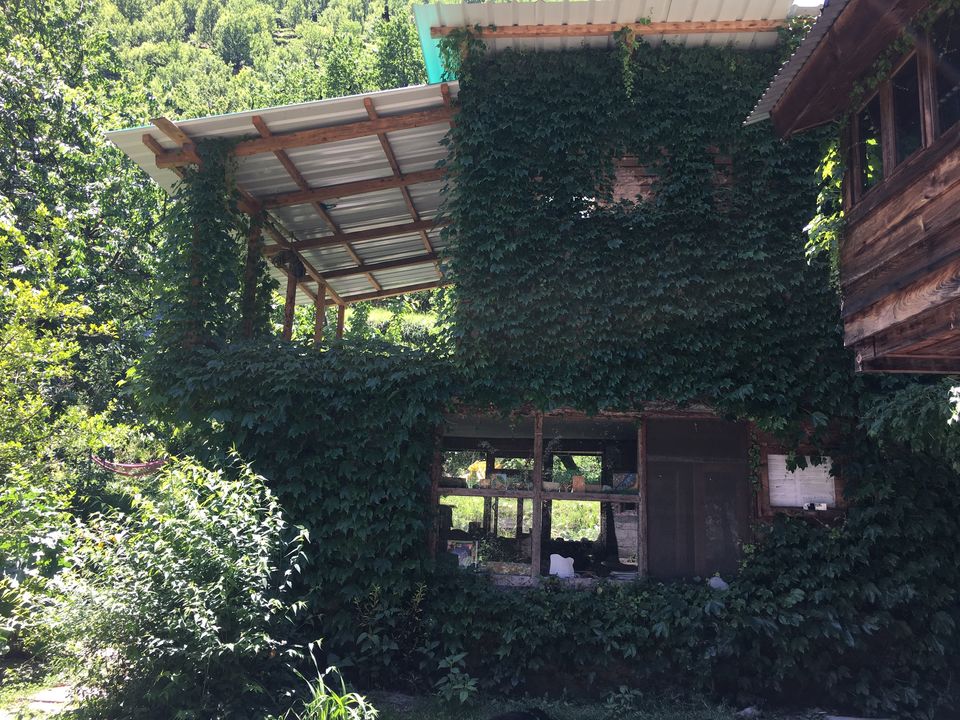 If you're on time (They have fixed timings for breakfast, lunch, evening tea and dinner. If you are arriving at odd hours, make sure to inform the hosts in advance so that you still get some grub), you'll be welcomed by the aroma of hot food cooked in desi ghee wafting around the kitchen. The dining room is a cosy little place adorned with painted stones, poetry and sketches from people who have visited this place. They serve buffet breakfast, lunch and dinner, and the meals consist of simple Indian food. There's always a non-veg dish on the menu, and on certain days of the week, they also serve fried rainbow trout. Fish lovers swear by this delicacy. Here's a glimpse of the delicious food you'll be gorging on during your stay here -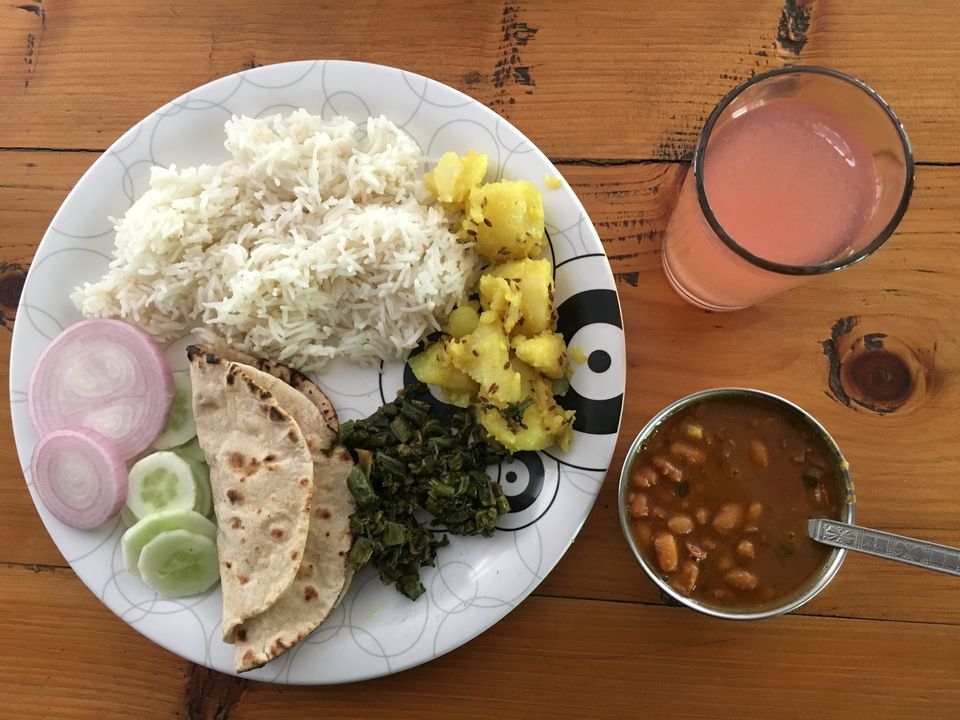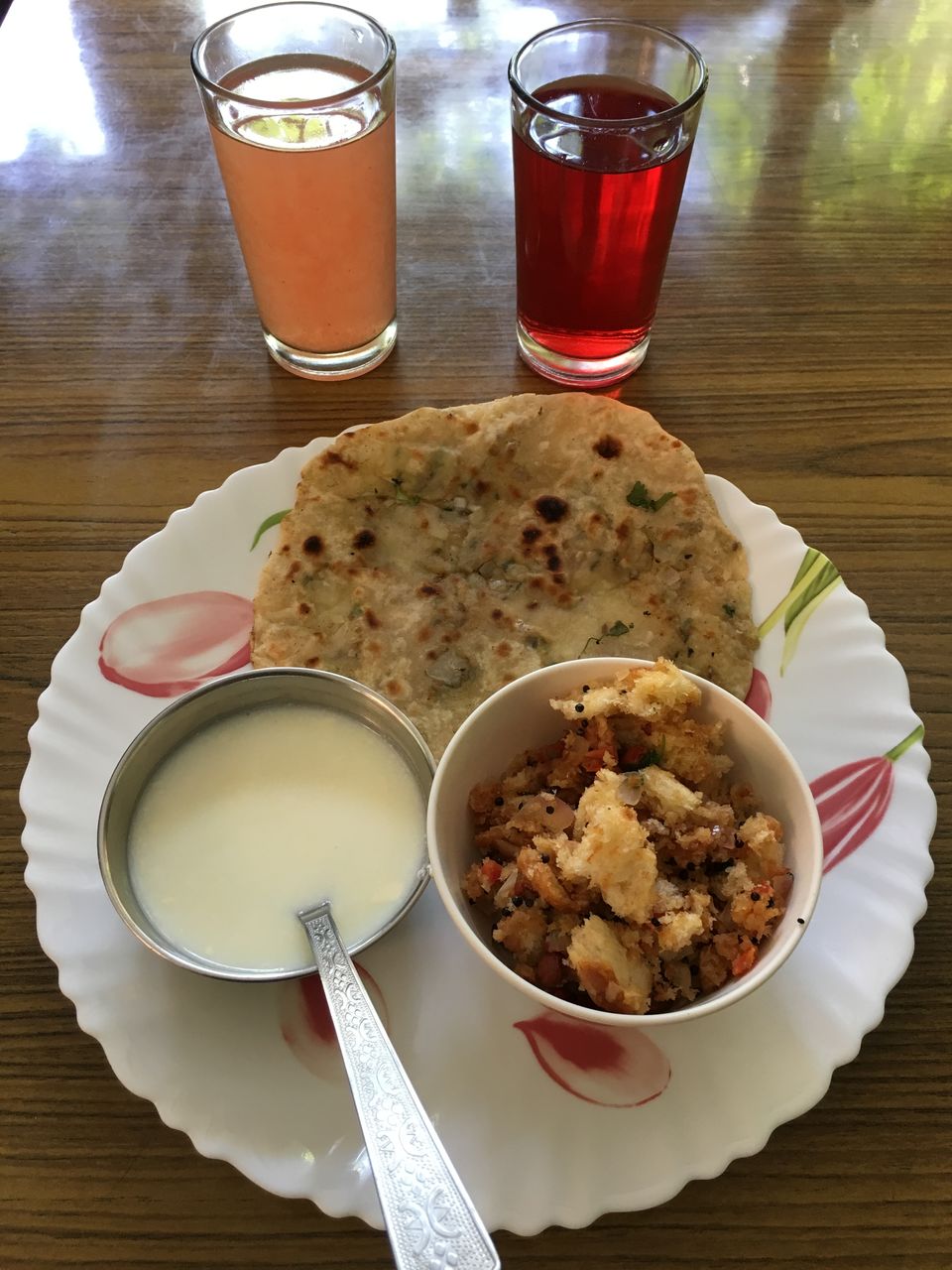 To get to the place, you take a right, instead of the usual left, at the mouth of the tunnel before Aut. Instead of cramming yourself into the mad rush of Manali-bound traffic, you take the road less travelled, and voila! you reach a whole new world of untouched beauty. The road to Gushaini is dotted with fruit trees, and occasional small villages and tiny shops; you will barely see any hotels or restaurants on the way, only a few cottages with the sign of a homestay perhaps. So, if you're one of those whose idea of a holiday in the mountains is lounging in fancy cafes which serve lasagnas and stroganoffs, you might want to continue on your way to Manali.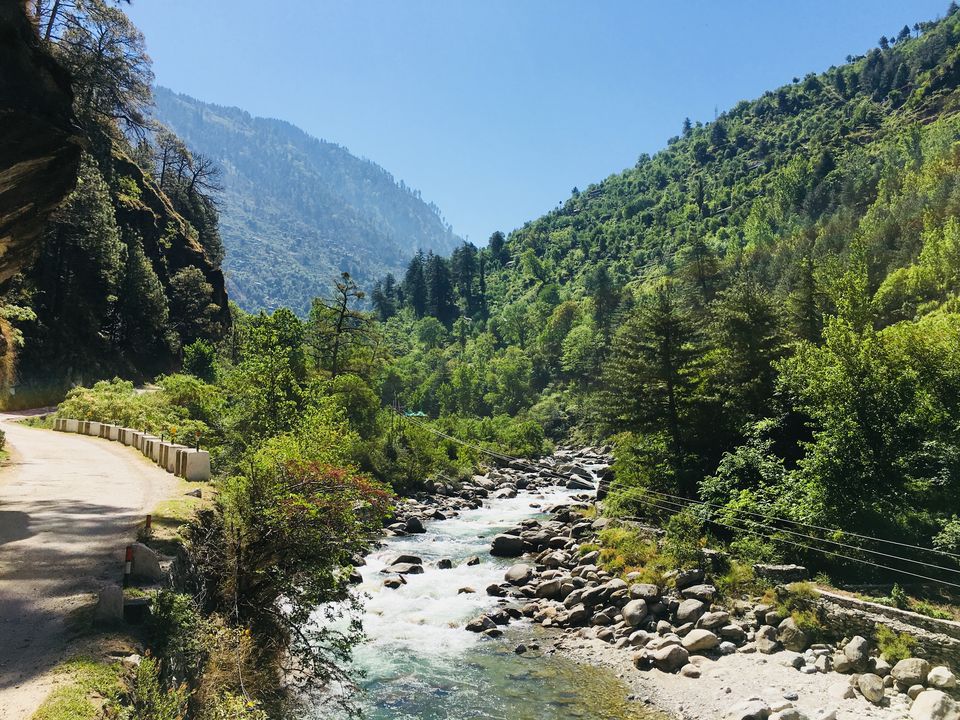 Once you reach Gushaini, the destination village, you will have to cross this bridge, or sit in a cable car to cross the river and get to the cottage. The beginning of cheap thrills!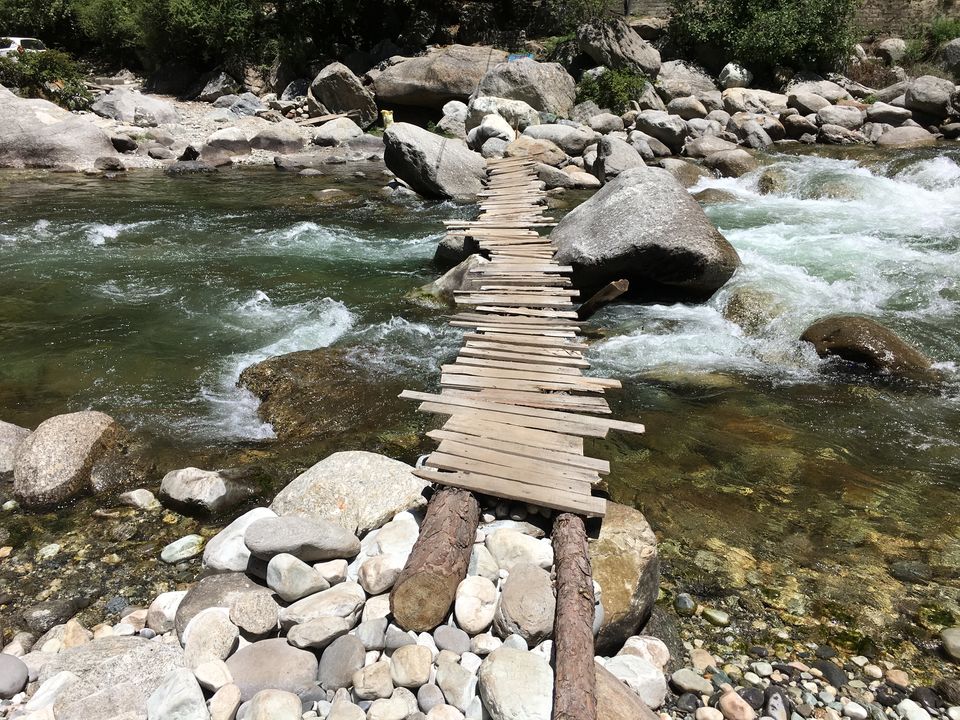 My favourite picks -
Upma - Among their breakfast items is the humble upma. The upma is really simple with a tadka of onions, tomatoes, mustard seeds and crispy fried peanuts, but there's something about it which'll have you gobbling bowl after bowl of it.
Jeera Aloo- Basic comfort food. Like all their other preparations, they prepare the Zeera Aloo in desi ghee, and there's not much else to it except for a dash of salt, but it makes for a lip-smacking dish with hot, fluffy chapatis from their kitchen.
Rajma Rice- Their rajma rice - I could write an ode to the dish. The rajma, prepared in a simple tomato gravy and served with aromatic rice, is food fit for gods.
Custard - Dessert accompanies every dinner, and it's different every day of the week. Their creamy custard with fresh fruits in it winds up the meal beautifully.
Fresh Juice - Fresh Rhododendron, Apple, Plum (or some other fruit, depending upon the season) juice everyday from fruits picked up from their orchard or sourced locally, everyday. Enough said.
I could go on talking about the food, but there's so much else to say about this piece of paradise. When you're not eating, there are a plenty of things to do in the guesthouse complex such as -
1. Wandering in their orchard - In May, the cherry trees are laden with ripe red fruit. I walked around picking freshly fallen cherries from the trees and eating them without even caring to wash them because they use no chemicals. Then, they had planted rows of lettuce and cauliflower as well.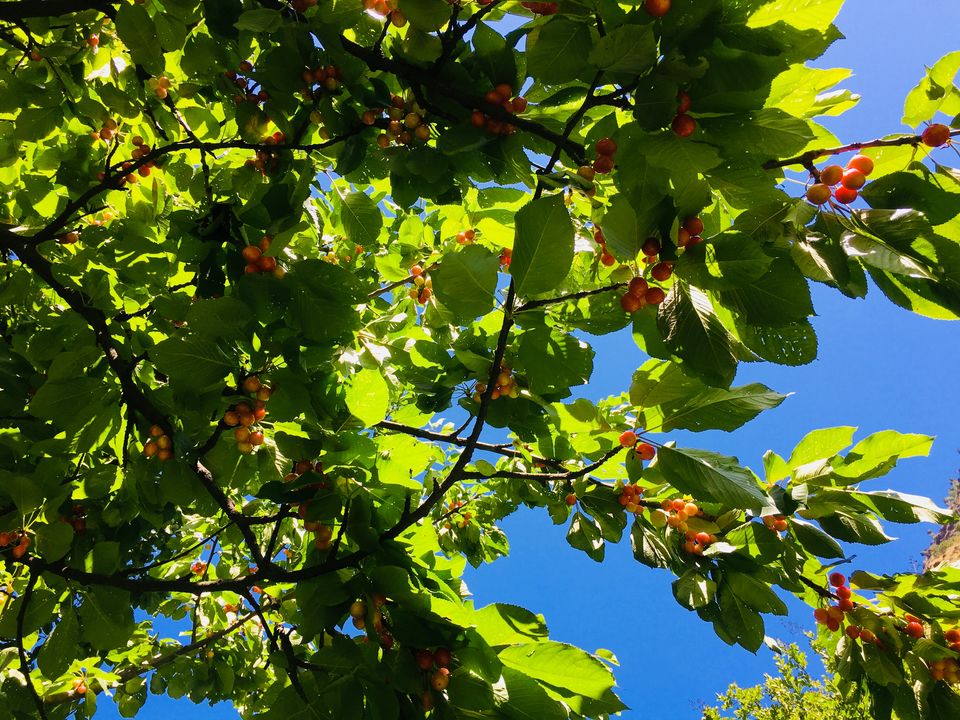 You might also want to check out their greenhouse, which has rose bushes in bloom like you've never seen before.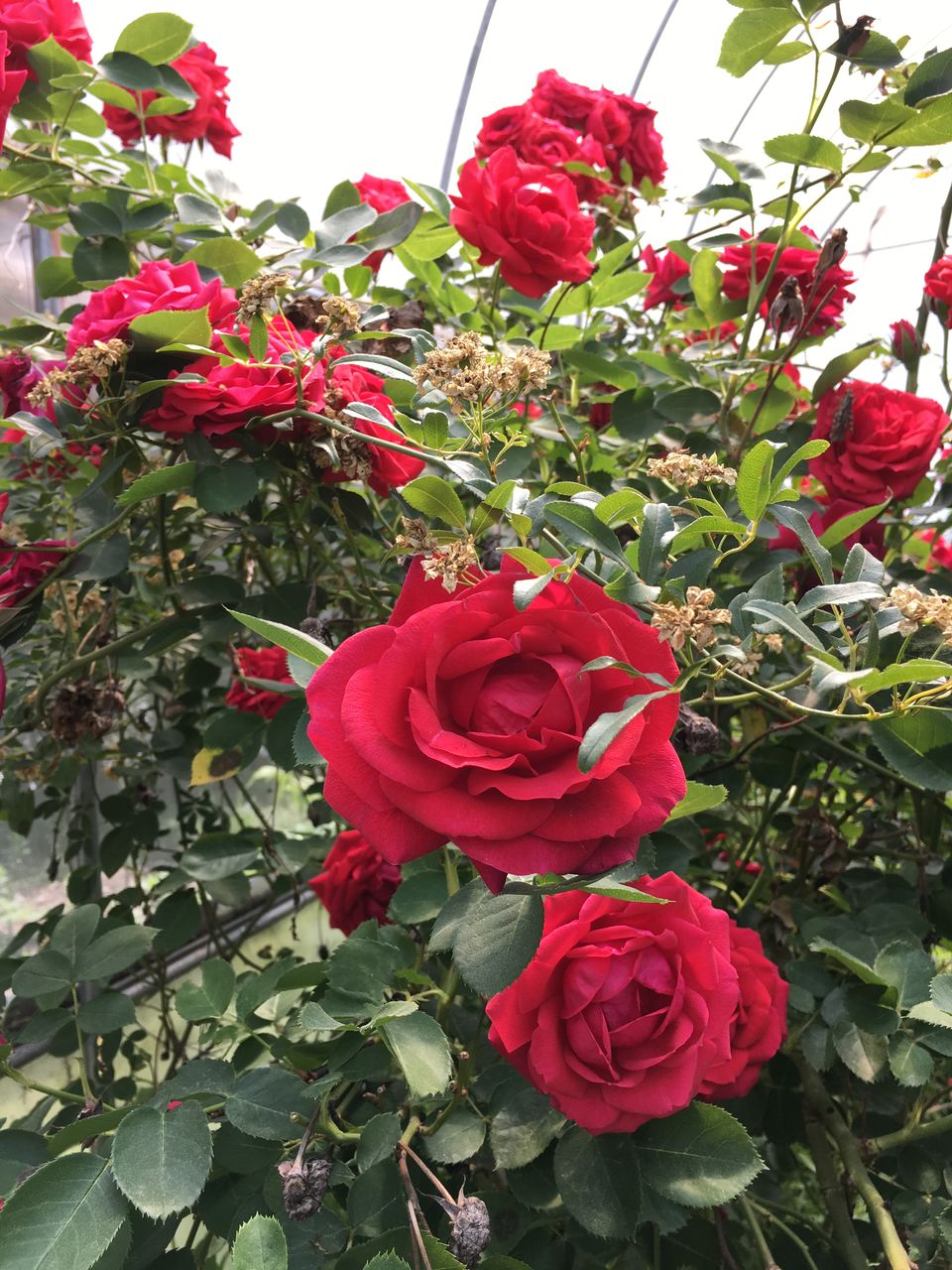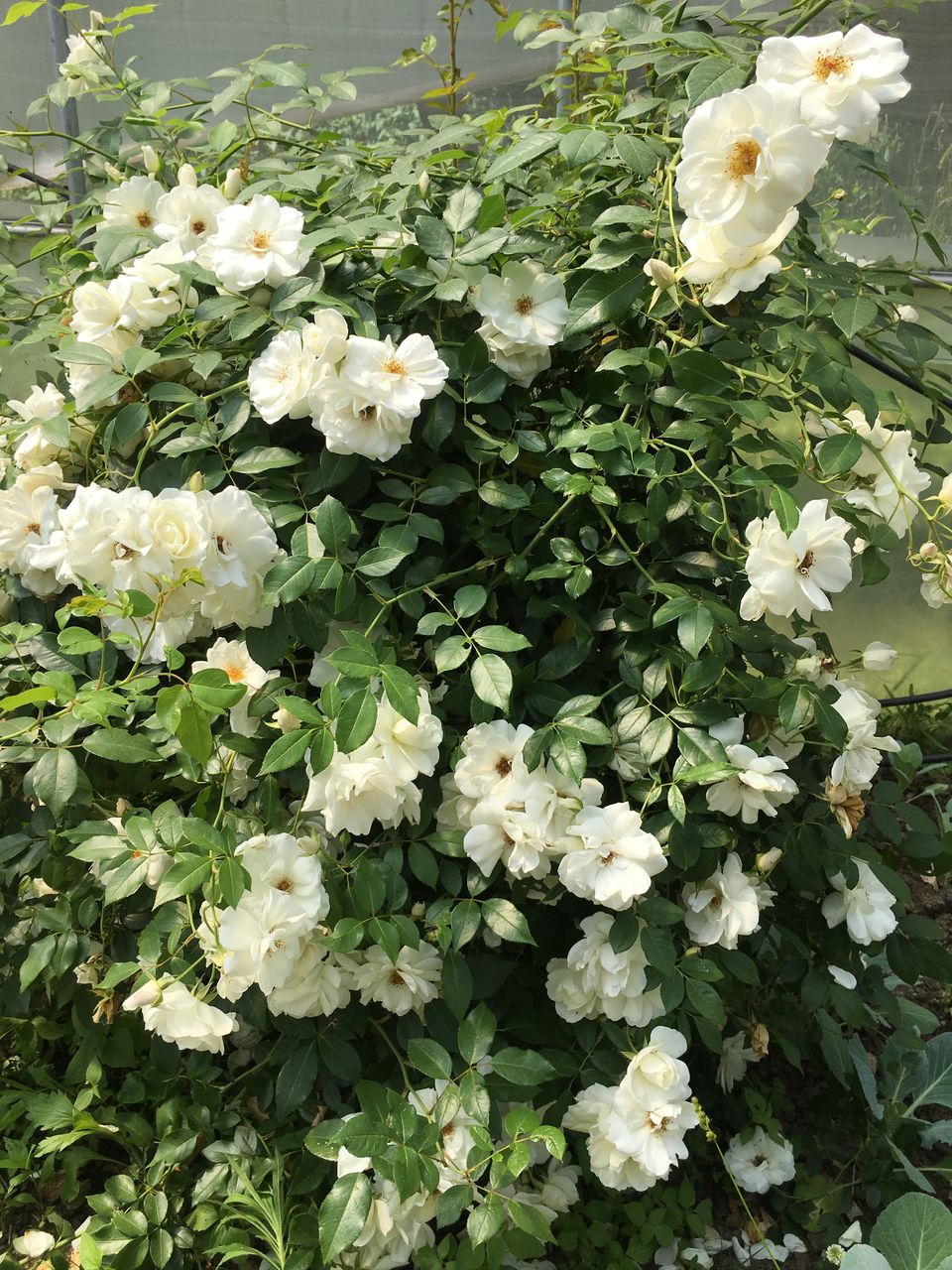 2. Playing with their pets - They have 4 doggos and even more kitties, The two animal groups live in absolute harmony with one another and like being cuddled (the dogs love it, the cats not so much). Hey there, animal lovers!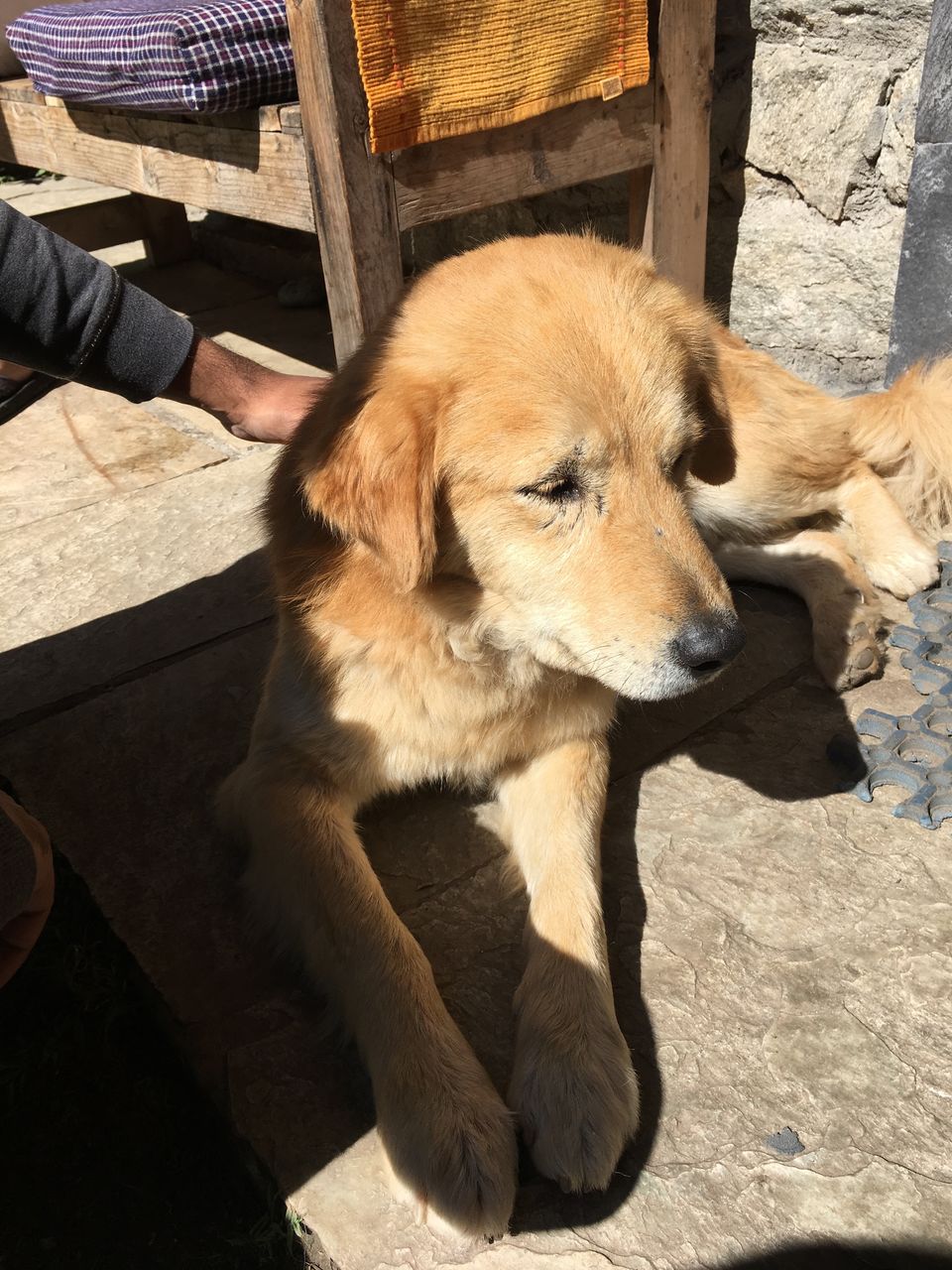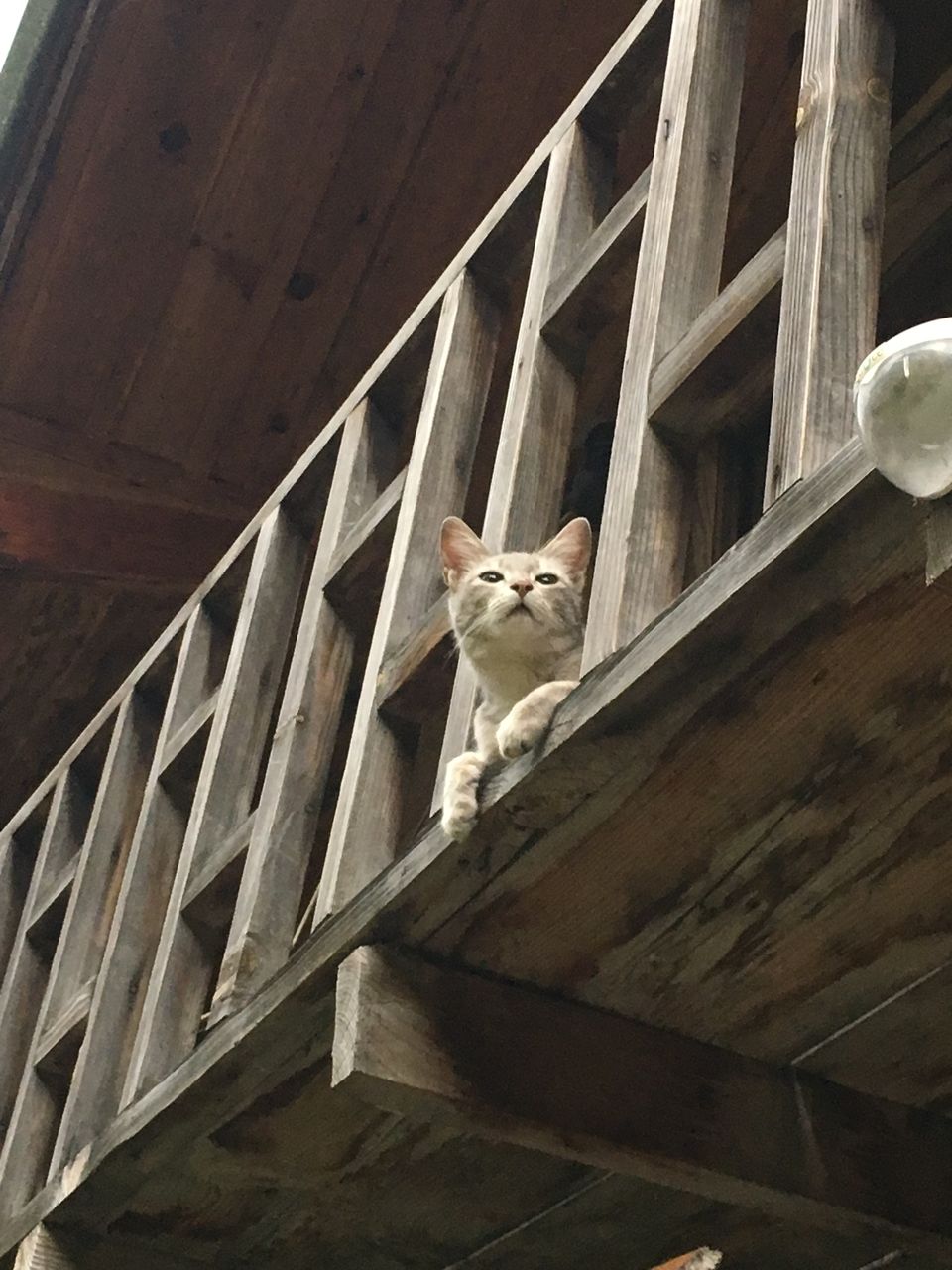 3. Looking at the clear blue sky from a hammock - They've a number of these at different spots, and one of the best things you can do here is settle yourself comfortably in one of them, put on your headphones and turn on some nice music, and let the breeze lull you to a sweet reverie.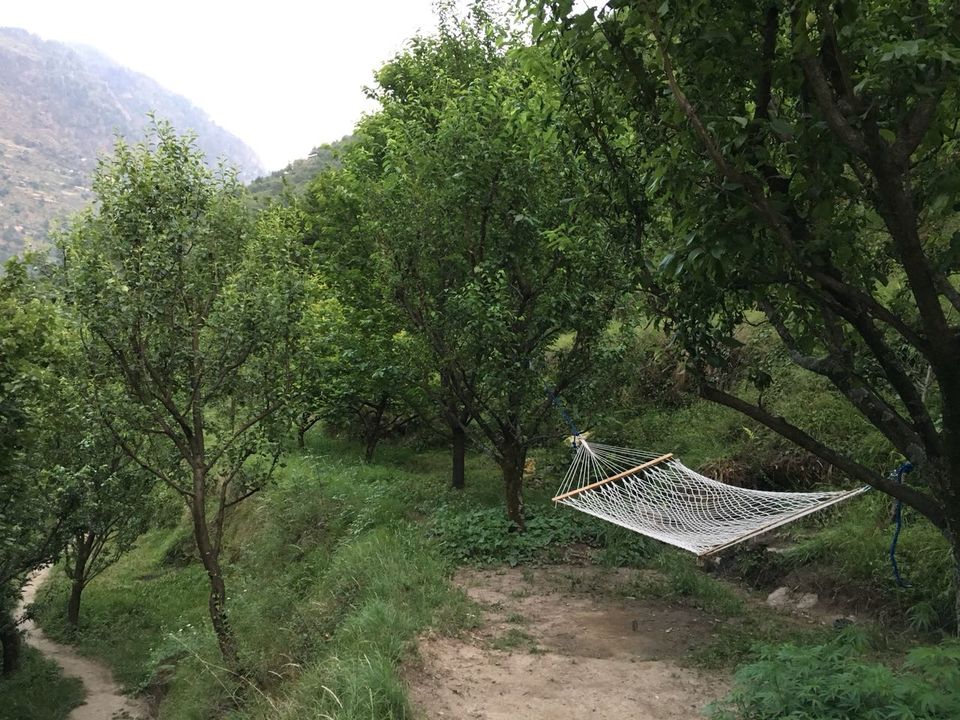 4. Angling - It's totally doable, but you require a license for that. The owners of Raju Bharti Guesthouse, Karan and Varun will help you do that. A request to all those who'll be going to Tirthan to fish - please, please get a license and fish responsibly. It's a small price to pay for the priceless memories you will make here. Those of you who aren't into fishing, you can just sit by the river, or even take a dip in it where the flow isn't too fast.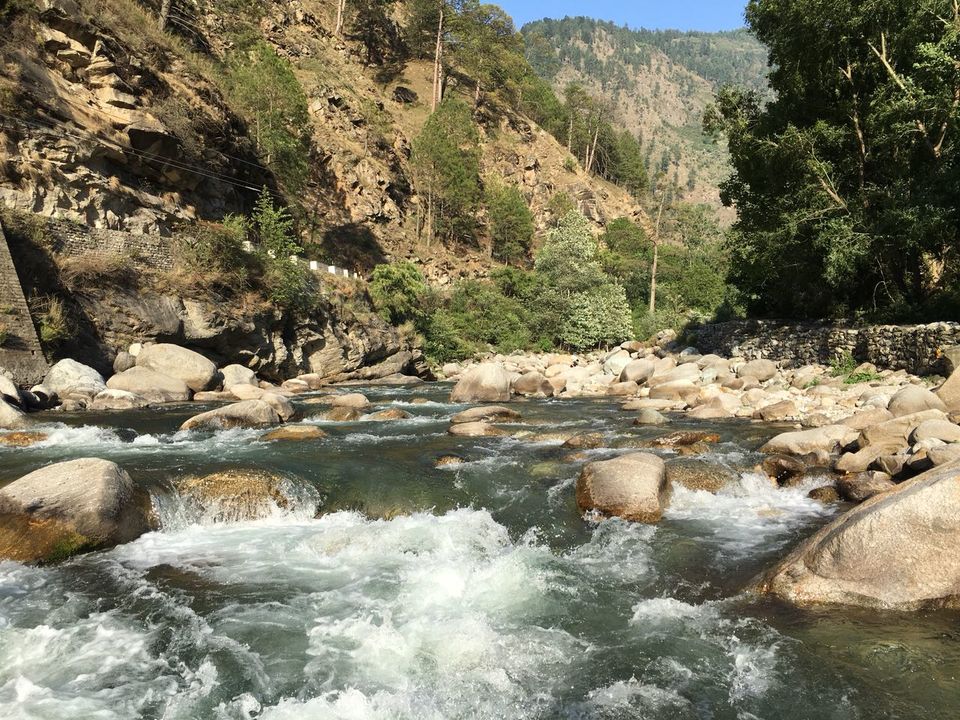 5. Reading on your bed - All the rooms on the property have stunning views. I read more in 4 days sitting by this window than I had read in a month back at home.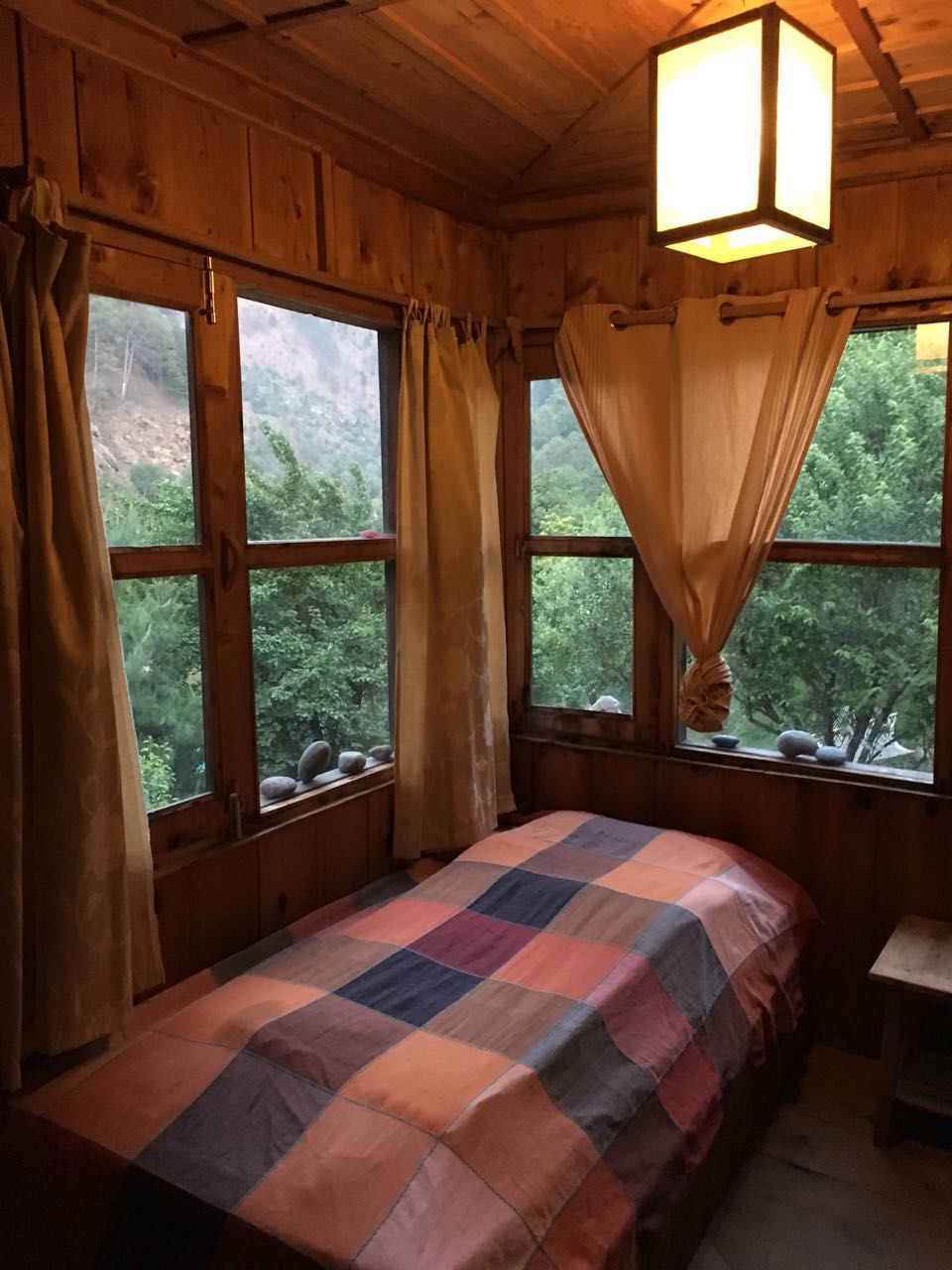 6. Making friends while sitting around the bonfire in the evening and sipping beer - I met a renowned cinematographer, an award-winning Bharatnatyam dancer and dubbing artist, their really smart children, a half-Punjabi half-Bihari doctor who could speak more languages than I can count on one hand, a fashion stylist and an algo developer. You see what I'm getting at? I had wonderful conversations with this eclectic mix of people, and I'm sure you'll enjoy this too.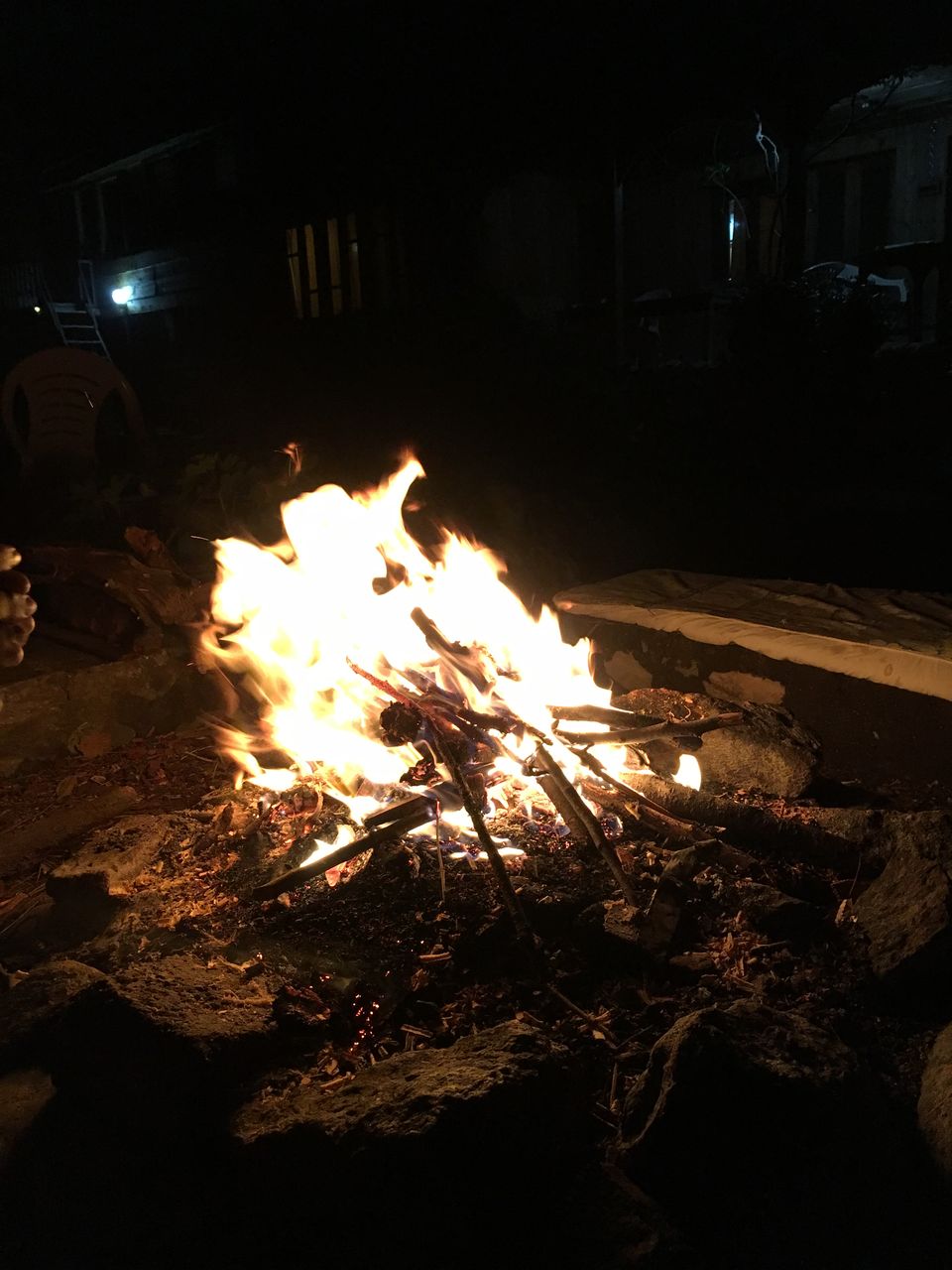 7. Bird-watching - Lots of birds, big and small, in every hue. You'll be able to spot Long-tailed Minivets, Yellow-bellied Fantails, Wallcreepers, White-collared and Grey-winged blackbirds, Scaly-breasted Wren Babbler, Spectacled Finch, Golden Bush Robin, Blue-capped Redstart, Black-throated Thrush and Black-throated Accentor, and many other varieties here. So, come equipped with your binoculars and a camera with telephoto lens.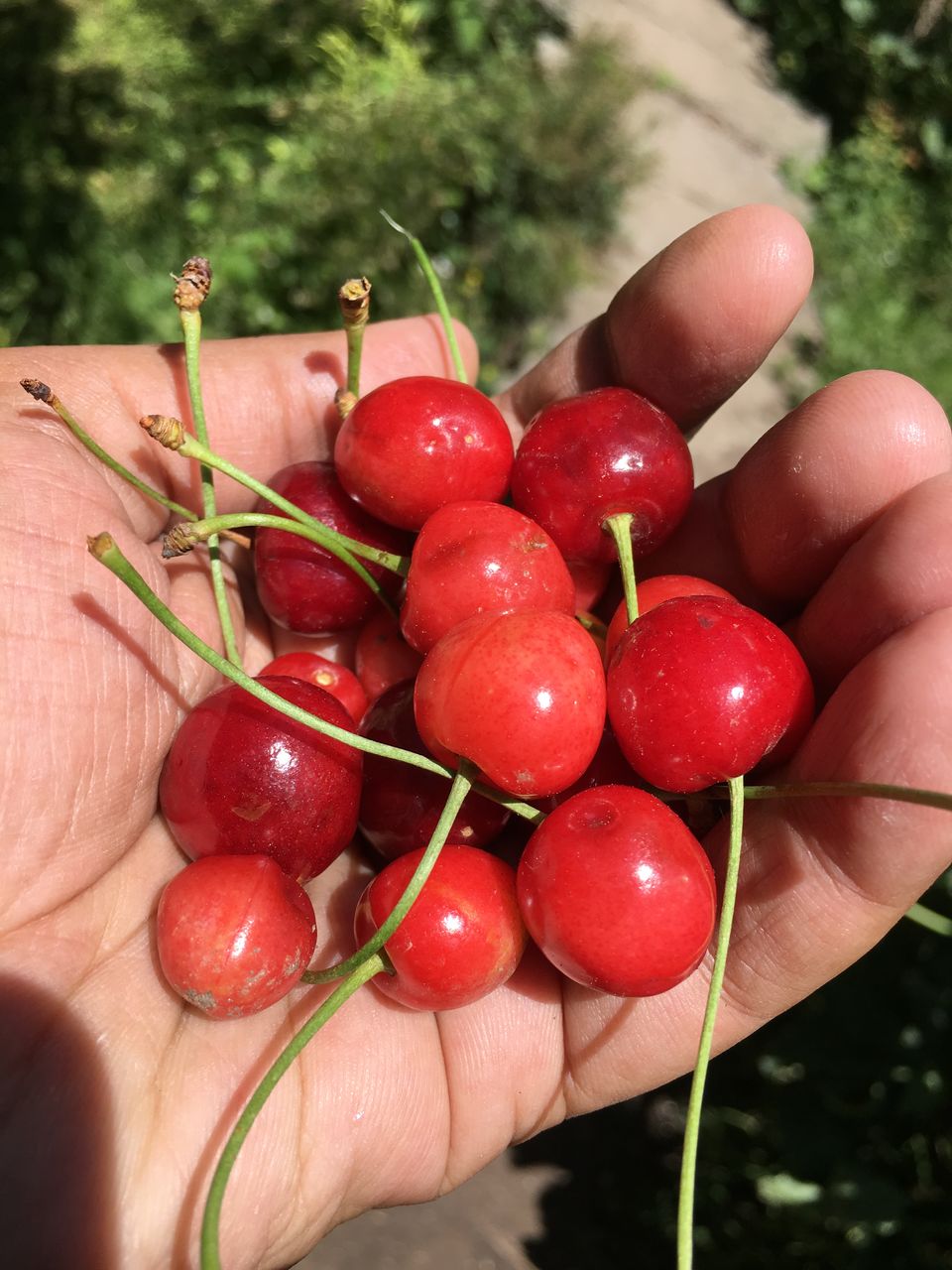 Now, when you have so much to do on the cottage complex, would you really want to go out? Well, we did not. We went out only once during our entire stay, that too, to a nearby forest guesthouse to check if they had any available rooms because we were planning on extending our trip and Raju Bharti's was fully booked. A doggo overheard our conversation and decided to accompany us. The doggo led the way and we followed him panting and stopping from time to time. Whenever we took a break, the doggo would stop too and wait patiently for us. Finally, we reached our spot. And this is what we experienced here - a field full of flowers and a glorious sunset.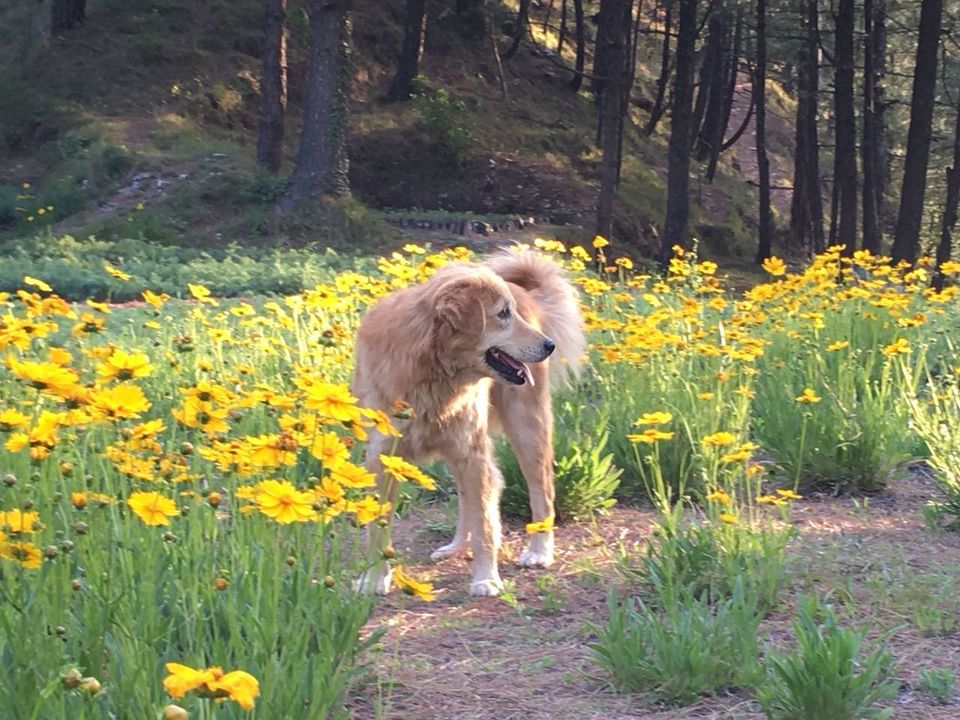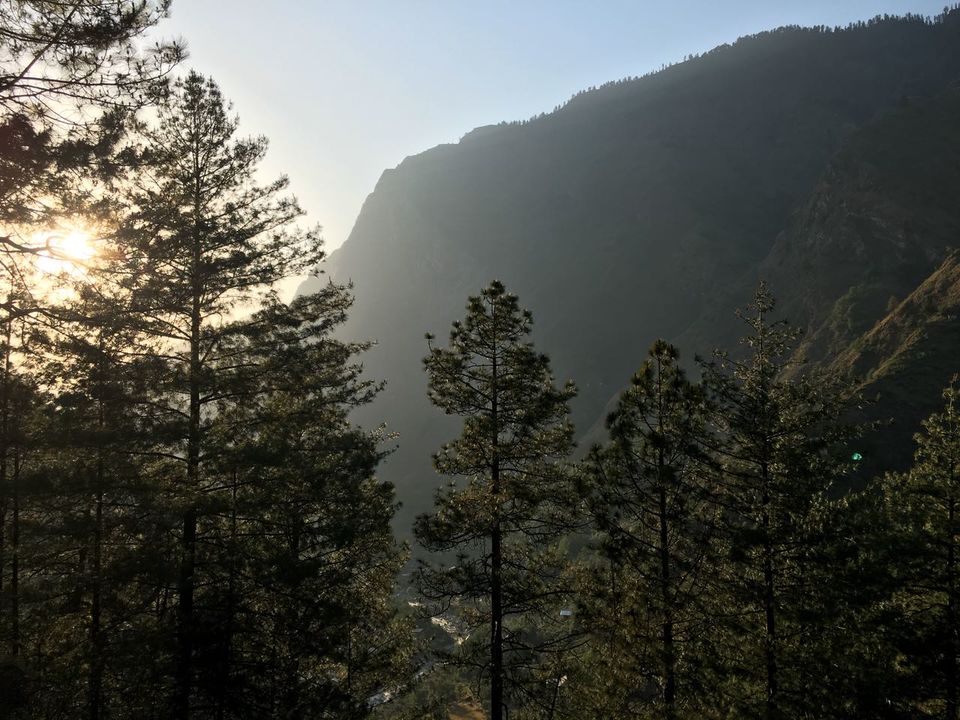 I could go and on talking about my trip, but you really have to go there to experience the magic of the place. And it's not going to be a trip which will burn a hole in your pocket. 1800 INR per person per day which includes a comfy bed, all 3 meals and tea, and access to all the delightful things I wrote about above. You'll have to book well in advance though, because the niche fan following of the place keeps it occupied. Karan and Varun are excellent hosts, and they'll help you with planning your itinerary to explore the area. Feel free to ask any questions in the comments.
P.S. The only mobile networks which work in that area are Airtel, Jio and BSNL. If you've got any other other SIM cards, you'll be left with mobile network and internet for the entire duration of your stay (It was a blessing for me. No pestering calls from office).