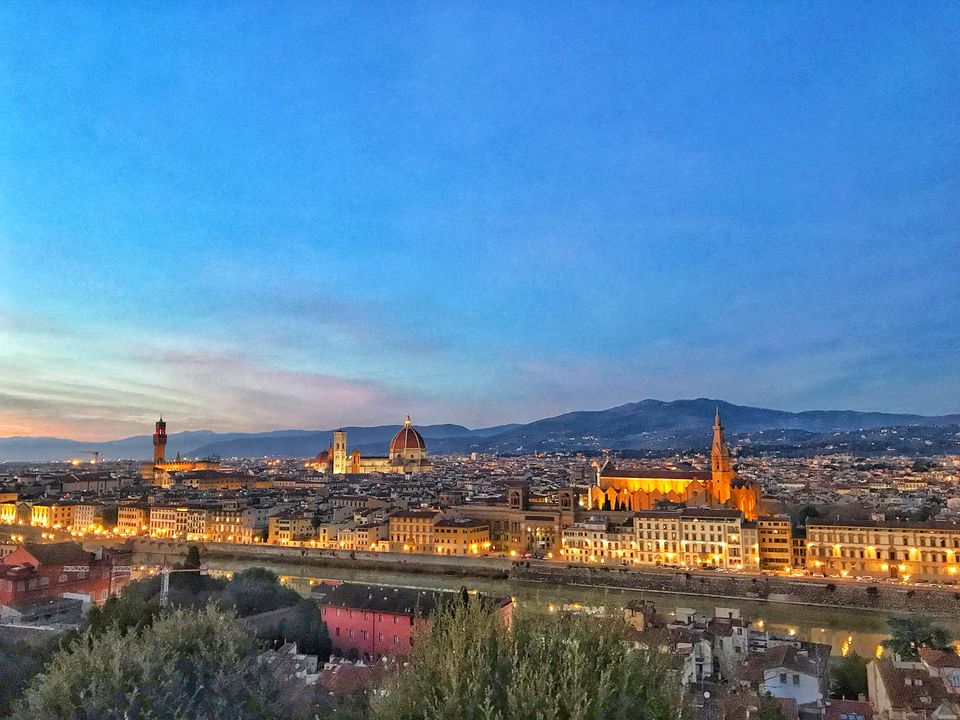 Winter vacations are my favourite. Infact, the season is my favourite time and rightly so cause who isn't looking forward to wearing hoodies and sweatshirts after the scorching Bombay October wave? I always make it a point to plan my winter vacations 6 months in advance so I can get good deals on flight tickets thereby keeping the budget of the trip in check. Since last year was all about beaches, I thought let's experience the touted Christmas markets in some of the favourite winter cities of Europe. I started looking for tickets and Air Italy had just launched in India and was giving a lucrative return airfare from Mumbai to Milan for just 28000 INR per person (35000 with luggage). Since my to and fro destination was the same, the entire itinerary had to be planned accordingly.
We booked a flight to Rome on the same day we were landing in Milan since the plan was to celebrate Christmas in Florence and New Years in Vienna. Since we covered quite a number of cities in 15 days, I will write about each city in detail, places I covered and tips for travellers.
Rome
Rome, hands down has become one of my favourite go-to cities in Europe after Paris. I am sure this list will become bigger with every passing trip to a new European country but now I know why people say even 15 days is less in Rome. It has so much to offer that you will need time to simply bask in the vibe of this historical marvel. We were staying in Generator Rome which was in the central part of Rome. The first evening we just walked around to familiarise ourselves with the surroundings. Italian cuisine is one of my favourite all time mood boosting cuisines and I was really excited for trying everything for the next 15 days. My first evening meal was pasta in white sauce and wild mushrooms.