Ask people what they miss most about their pre-Covid life, and many will say travelling. The pandemic has been a huge blow to both the travel industry and travellers alike. Between January and October 2020, there were 900 million fewer international tourist arrivals than the previous year. Some countries have closed their borders entirely to visitors, while others have required passengers crossing international borders to quarantine on arrival or return home.

Whether you travel for work or pleasure, planning a trip away during Covid-19 may be more complicated than before, but that doesn't mean it's impossible. While hotels and airlines have gone the extra mile to help people feel as safe as possible, you can also do things during your travel planning to ensure a safe and stress-free trip.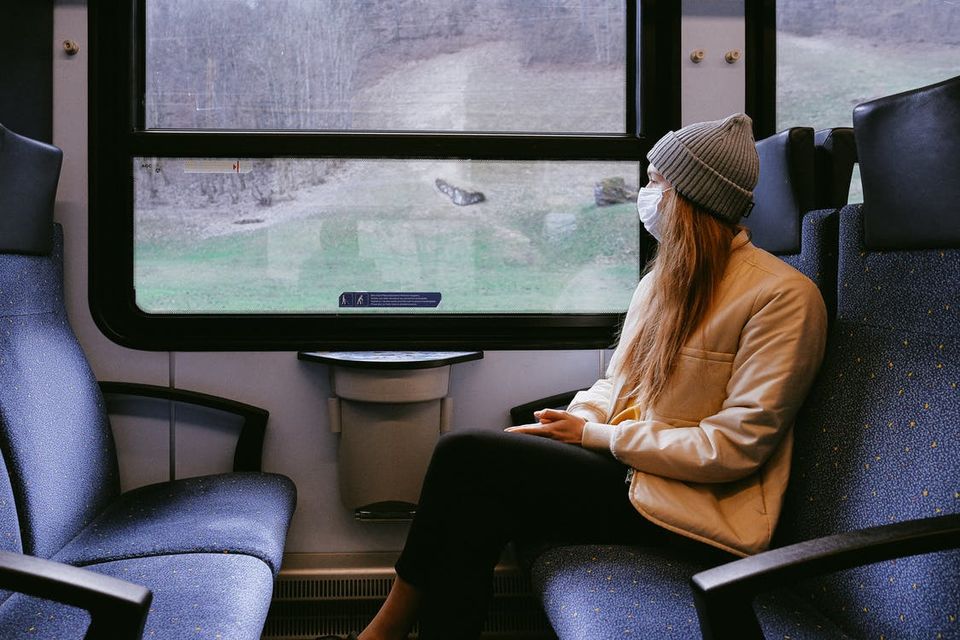 Pre-departure
Check travel restrictions
If you are still keen to jet off to foreign climes, you'll need to find out all your destination's safety protocols before you travel. Will you be required to provide proof of a recent negative Covid test, for instance? Likewise, for your return journey home. What are the latest regulations where you live?

Pre-travel health checks
It's a good idea to get tested for Covid-19 before you travel. While a test will give you peace of mind, some airlines and countries require passengers to have a Covid-19 test shortly before their flight. The Covid-19 test takes a deep swab from the back of the throat and the nose. Private healthcare providers like Medicspot administer pre-travel Covid-19 tests and also provide fit to fly certificates. throughout the country, and you can expect to receive your results within 48 hours.

Pack your pandemic essentials
Whether you plan to stay close to home or go further afield, you should stock up on extra face masks, hand sanitisers, wipes and a thermometer to take with you.
Research Covid-19 testing sites in your destination
Even if you aren't required to get tested on your return, it's still a good idea to be on the safe side. It's a simple courtesy to your fellow travellers and ensures you don't risk spreading the virus to your loved ones when returning home.
Check your hotel's Covid-19 sanitisation protocols
Make sure you feel confident about your hotel's sanitation standards. This should include requiring guests to wear face coverings in public spaces, enforcing social distancing measures, providing hand-sanitising stations and practising contact tracing. If you will only be staying for a few days, then it's a good idea to decline housekeeping to avoid additional unnecessary interactions.
Plan out your itinerary
Covid-19 has made it almost impossible to spontaneously do anything, which includes what you will do on your trip. Don't assume that places are open or have the usual opening times. Choose the restaurants - preferably with outside dining, and shops that you consider safe to visit and make reservations in advance. If you think an establishment has poor Covid-19 protocols in place and doesn't allow for indoor social distancing, then leave. Your safety is too important.
On the plane
Check the seats on your flight
Make sure your airline blocks off middle seats and if possible, sit with a member of your household. Ensure you bring sanitising wipes with you to clean high touch areas such as your tray table, seatbelt buckle, armrest and the in-flight entertainment screen. You should also wear face coverings for the entire flight.
On arrival at your destination
Sanitise all surfaces
If you will be staying in a hotel room, before you unpack, sanitise the entire space. It's also a good idea to limit the housekeeping you have in your room. This may mean you will have to periodically clean things like the bath, taps and door handles yourself, but it's worth the effort for that extra peace of mind.
Eat your meals in your hotel room
Heading down to the hotel restaurant to enjoy a breakfast buffet has become a distant memory. Many hotels have limited their dining options and room service, and some have also closed their hotel bars. However, you can make your hotel-room dining experiencing a little special by bringing a bottle of your favourite wine to accompany your meal. Just don't forget the travel glasses and corkscrew as many hotels have removed them from their rooms.
Stay out of other rooms
If friends or family members will be staying in the same hotel, make sure you all follow the same house rules and don't go into each other's room. Unfortunately, even family members should socially distance when indoors. If you want to meet up, head outdoors and take a walk together or eat in an outdoor restaurant. Before heading out to explore, don't forget to make sure you have face masks and plenty of hand sanitiser with you.
The key to safe and stress-free travelling during Covid-19 is plan, plan, plan. Regulations, restrictions and infection rates can change overnight, make sure you are well-prepared in advance for all eventualities.