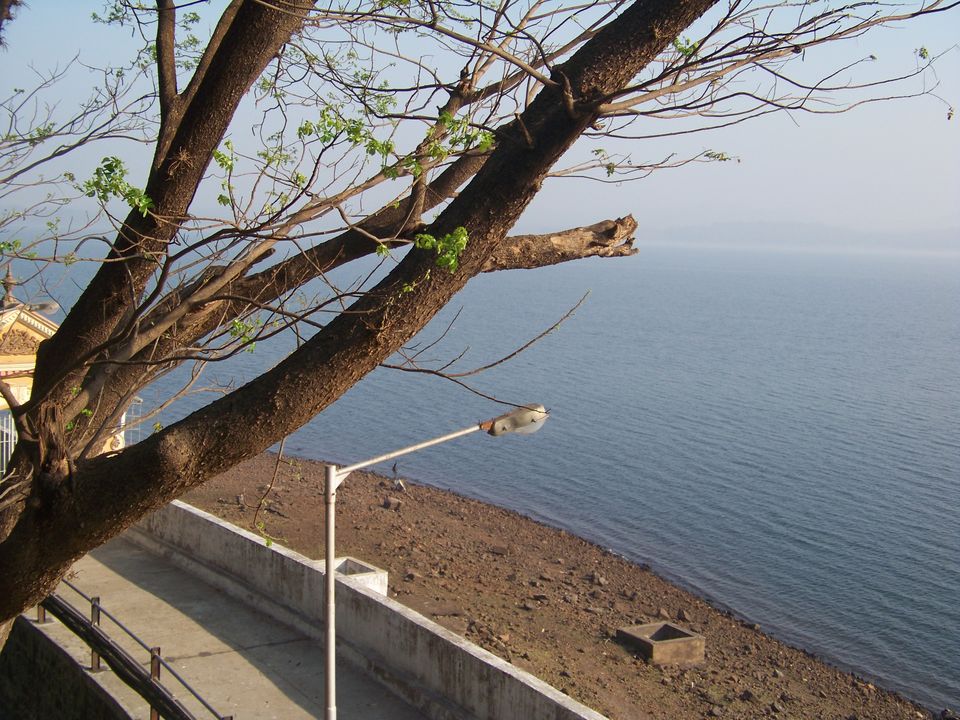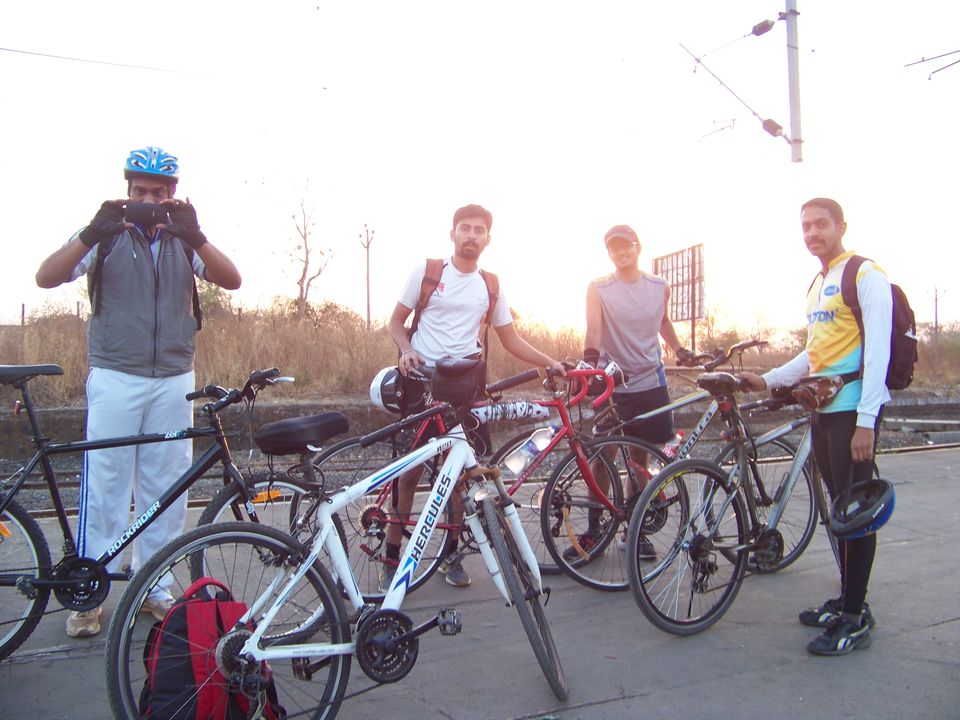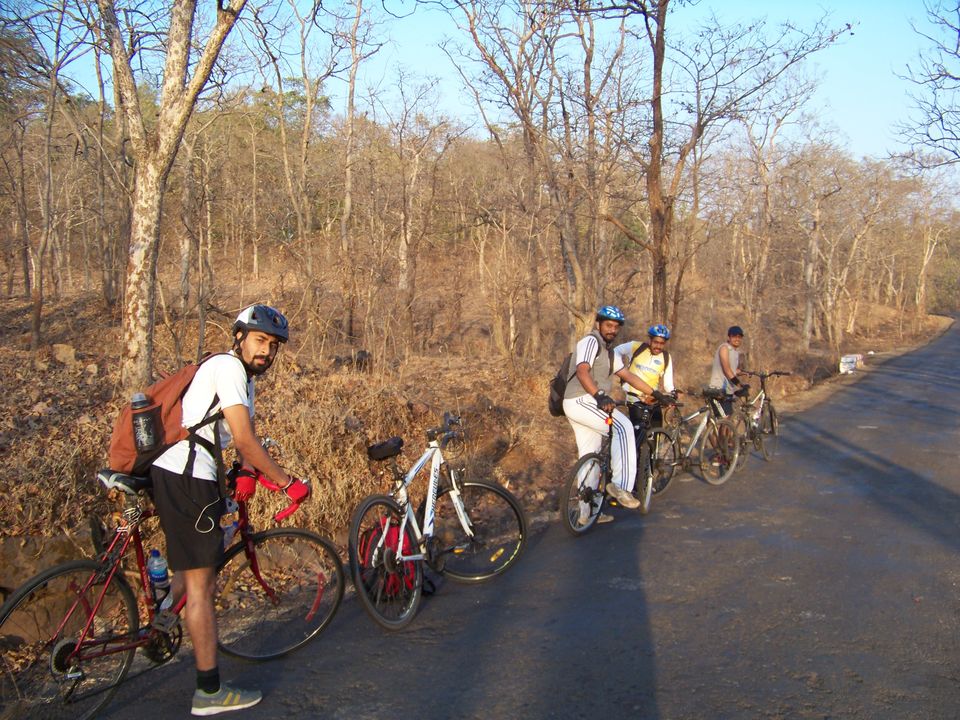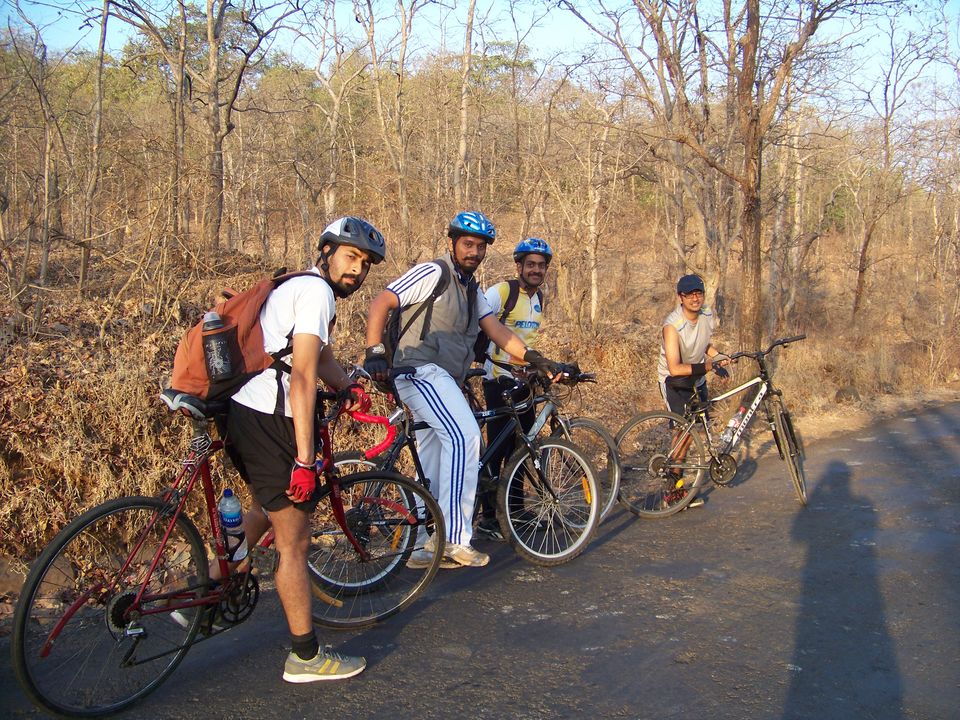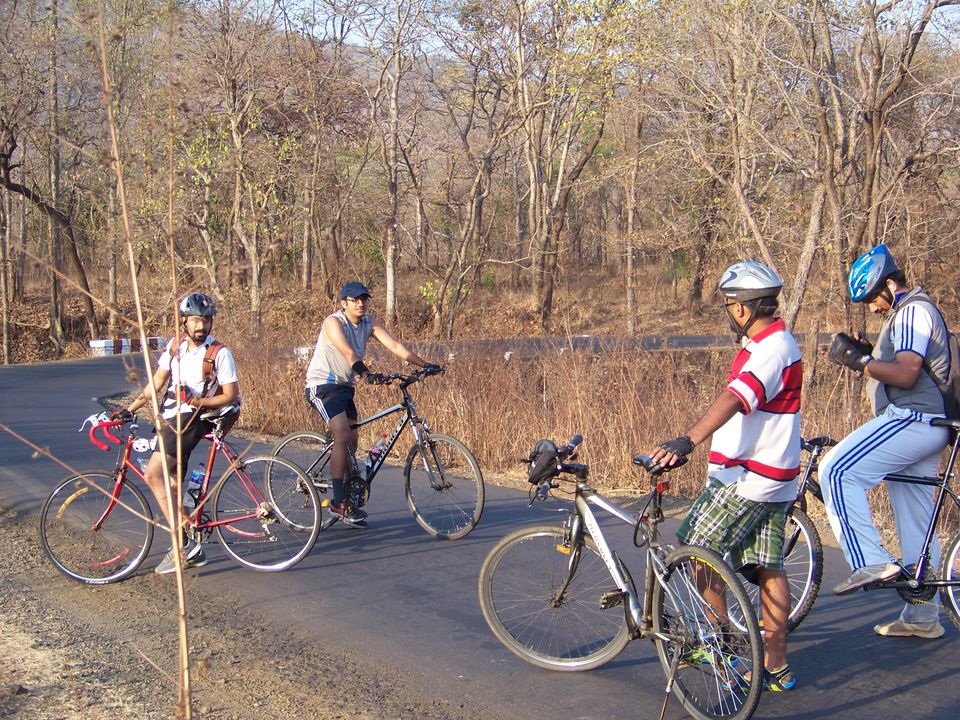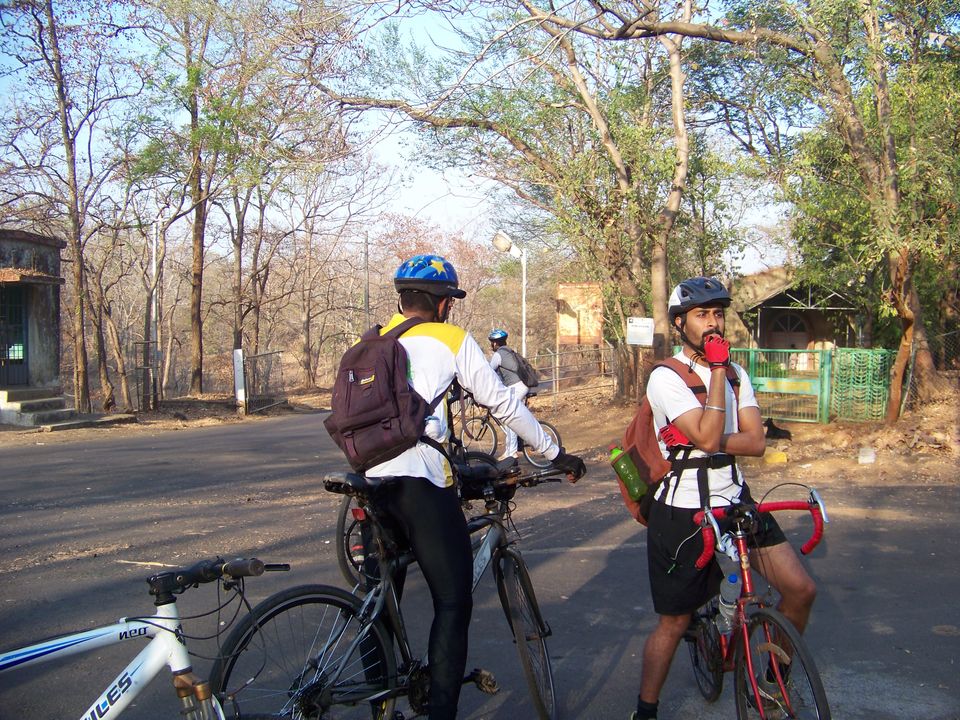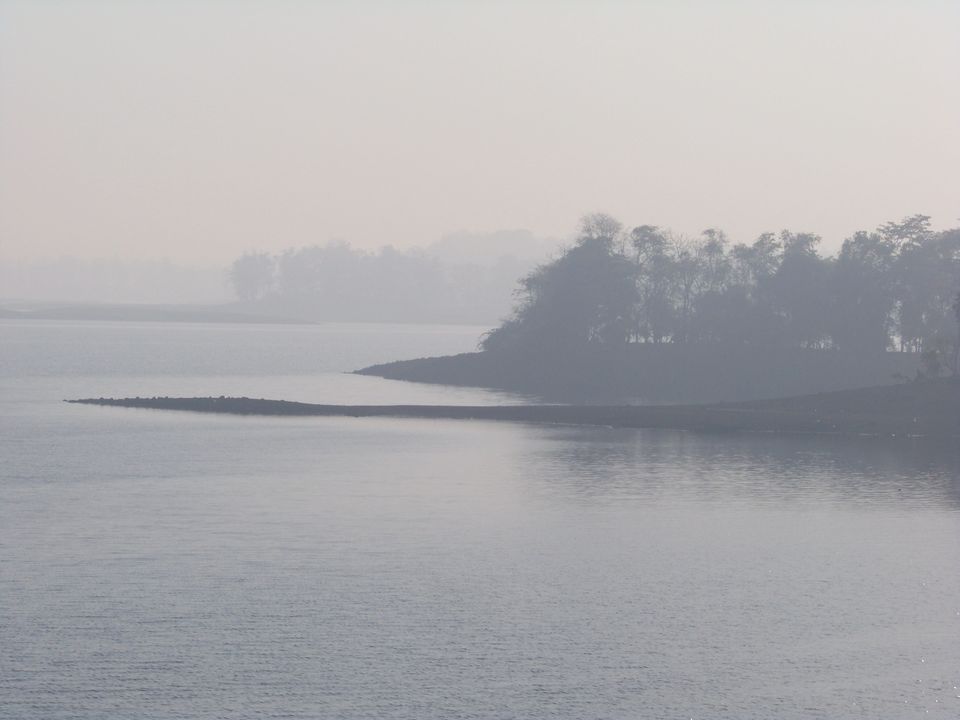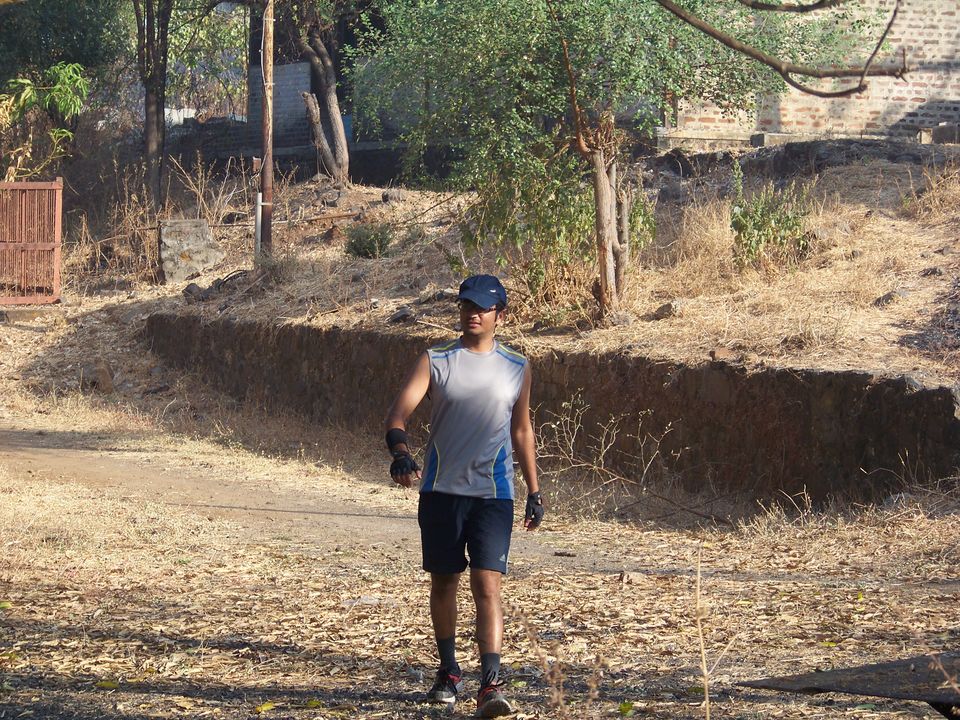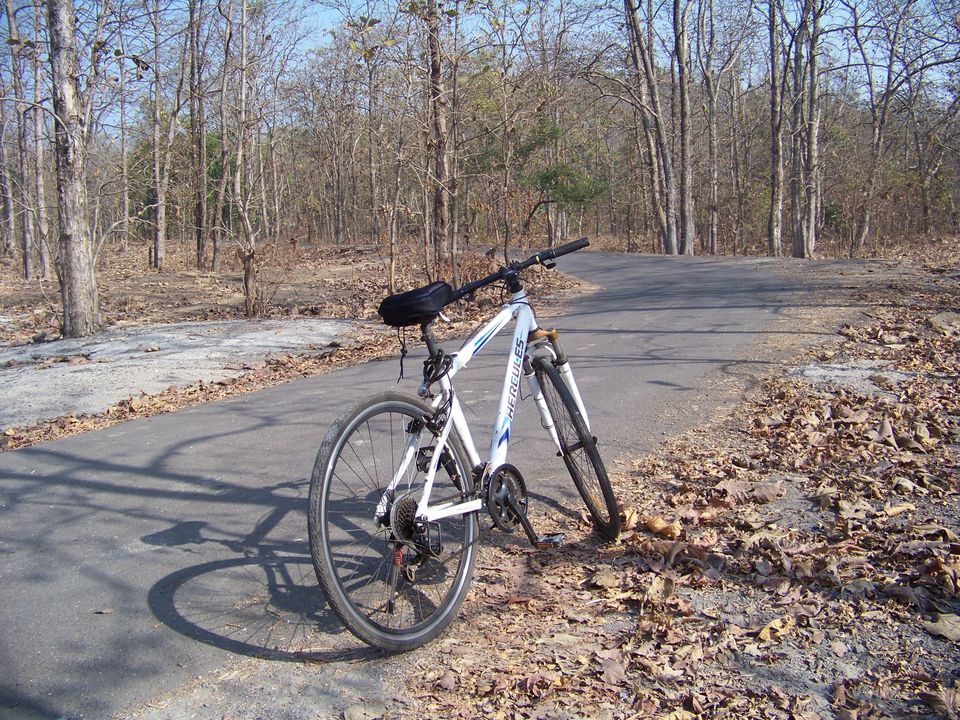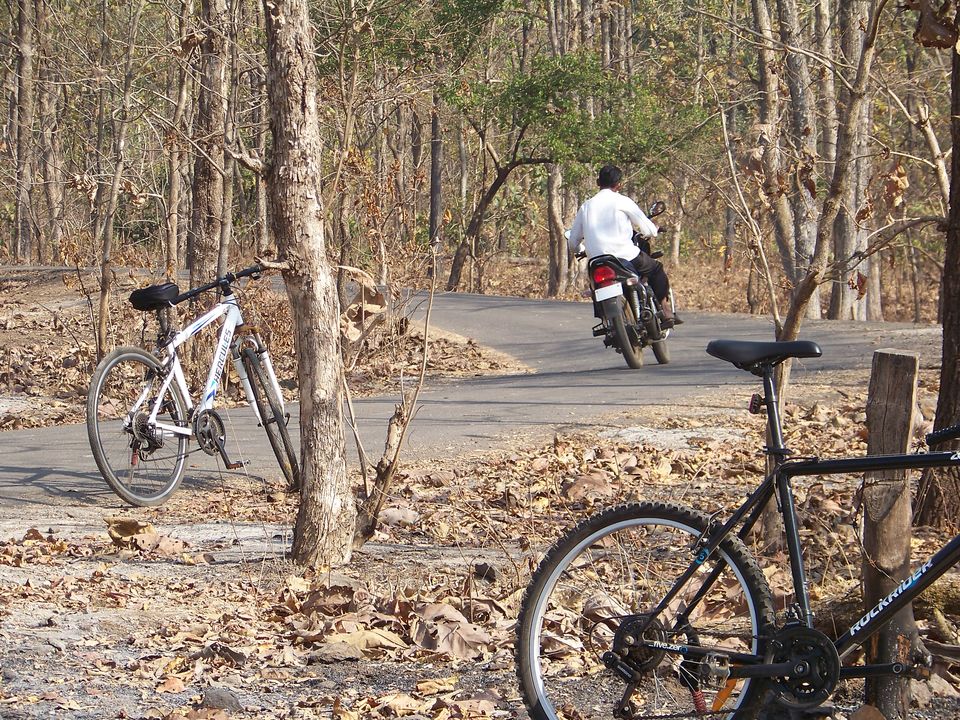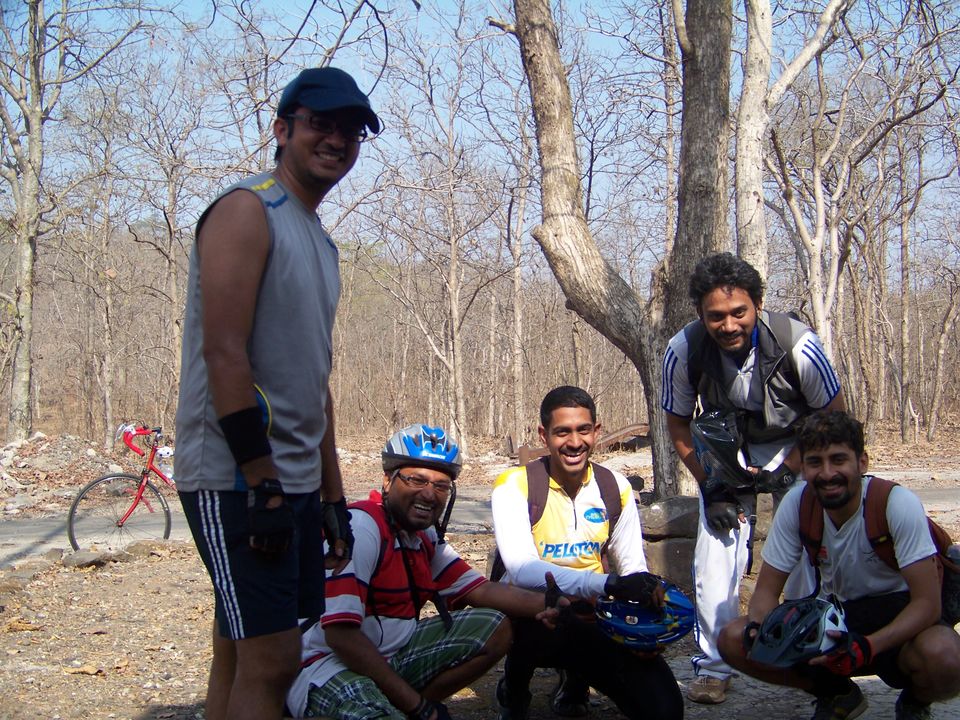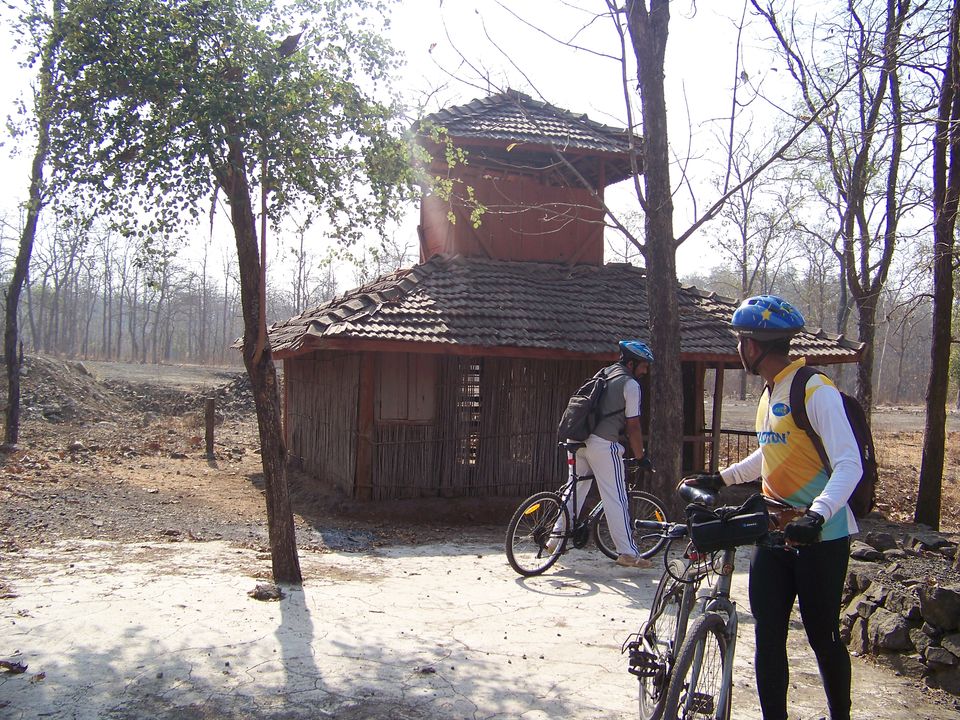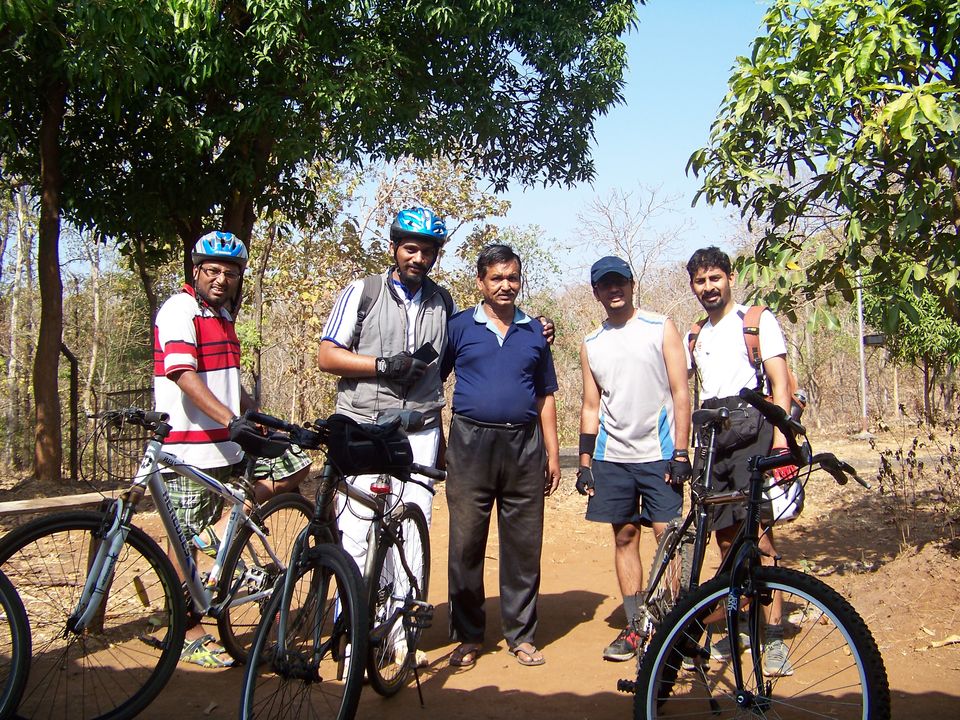 Morning 5 o clock is a difficult time to wake up. Everybody knows this. But when there I strong driving force of exploring the virgin land then getting out from the comfy bed is not an issue. That's what happened with a bunch of mad enthusiasts who took the pain of getting up early giving me a call exactly at 5 am. The plan was to meet up at the main gate of our campus exactly at 5 am.I was still in room. So I had to say that wait junta and I will be there in few minutes. After we all assemble at kanjur station it was time for us to find the luggage compartment. I knew it for sure that there are three in each train. But the rear turned out be ladies only. So we took the middle luggage dibba. There were not many people. So we could safely manage to get into it. Train journey was super cool. The morning was about to start. Prashant was craving for idli. Luckily we could manage to eat soft smoky hot idli in the compartment itself. These guys were going to some distant places to sell their stuff. We ordered 3 plates of idli with 2 another plate uttapam. All of these were cheaper than Mumbai and tastier also. With 20 rs per plate price tag I was thinking of calling Raj babbar and prove his point of 12 rs bhar pet khana in Mumbai. Anyway we got down at atgaon as it turned out be the nearest place of Lake Tansa.
After some enquiries with the local guys We started cycling from station. That road is quite straightforward. In fact the main road from the station is going to the lake only. We started cycling at about 7 am. The road was smooth and in no time we discovered the road is by far the most beautiful road we have cycled before. This should be a must for cyclists who wish to have quality cycling in the vicinity of Mumbai.
The lake was visible as we cross merely 10 km from the station. We were finding a place to get into that lake and take a dip. There were another a controversy as we should get to the lake or enjoy it from a distance. Which was another most difficult part for me at least. The call of pristine blue water is too much for me to handle. Which enthused me enroute konkan cycling as well. That time also I never thought of plunging into the sea every time I get a chance. Anyway this lake is heavily guarded as this is the water supply for Mumbai people.
We went on the watch tower, we thought we will be stopped by police men. But luckily there were no one to restrict our freedom. The watch tower gives a stunning view of the lake. We thought we will stay there for some more time. But we had to move forward as our plan was to reach modaksagar before the sun starts burning on us.
We continued Moving on the way although we stopped by wherever we felt it was necessary. The main problem was the sun. It was getting hotter every hour. We reached the bifurcation center where the water from Tansa Lake and Vaitarana Lake are maneuvered in the direction where is it required. There was a police station which is completely out of the hustle and bustle of the city and the worst part is that this place is completely cut off. Not even electricity has reached, I wonder how this man is surviving without even the basic amenities. This man has to go down every day at least 80 steps to fetch the drinking water. How pathetic it is, those who are safeguarding the water for Mumbai people they themselves are devoid of clean water. That is what our India is. These people will never complain. They think it is their fate. But is it really is???
It was 11 o clock. The sun has already started showing its power. It drained a lot of energy from all of us. We started to return. We asked some local people who said the nearest station is atgaon. We thought we can somehow reach the highway and reach the nearest station. Certainly it was out of question. The return journey was difficult not in the terms of distance. We already travelled this distance so we exactly knew where to go. The problem was the energy decreasing exponentially.
We came near the lake. Now it's time to take rest. I jumped into the lake. It gave me the much needed refreshment. I insist please should do that only when they know swimming. After the hot sun bath nothing is more comfy than the cool water. People sprinkled water which somehow recharged our battery. Relaxed and rehydrated we resume the trip. It was noon. We reached the nearby village which served the mush needed fruits. We literally savored the bada Pau. I must tell this was one of the best bada pau not because its taste but because it gave the much needed calorie to sustain. India match was on its full swing this time. we completed the rest 15 kilometers  slowly.