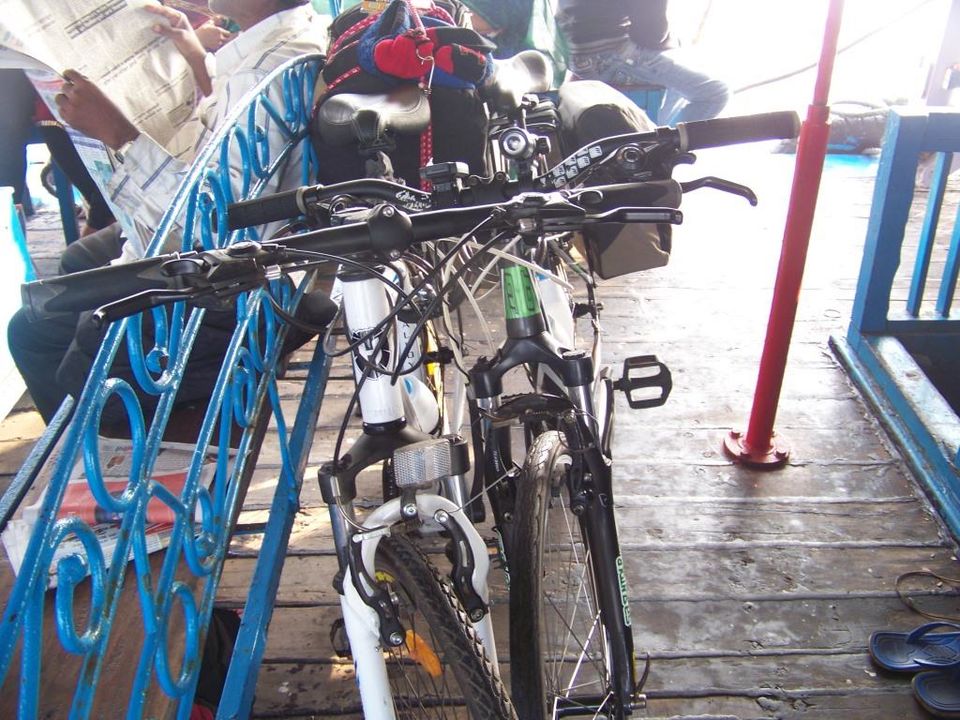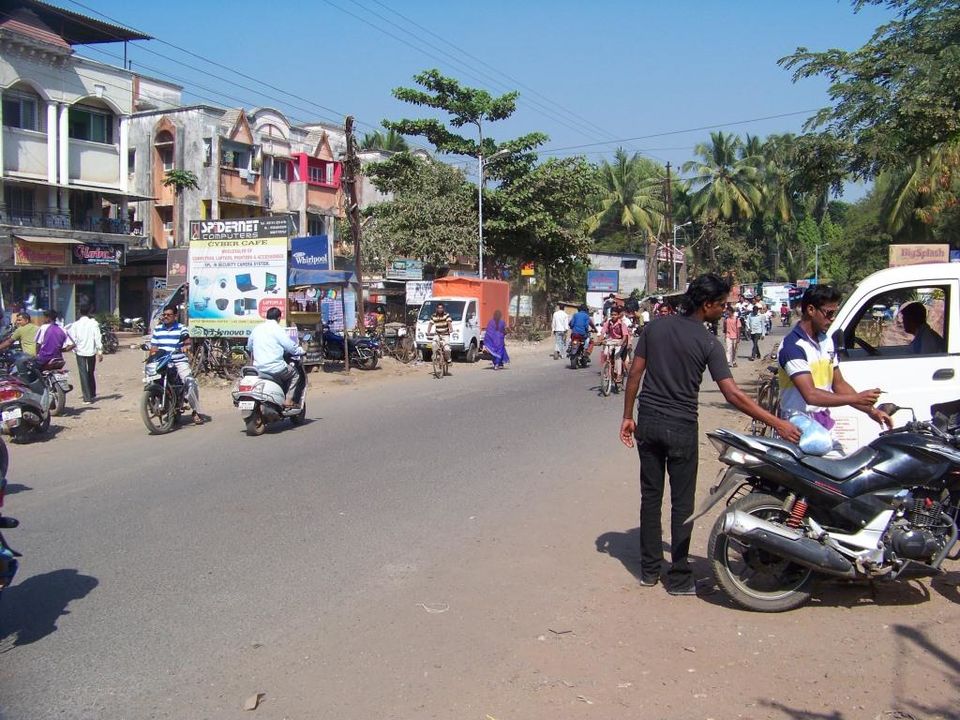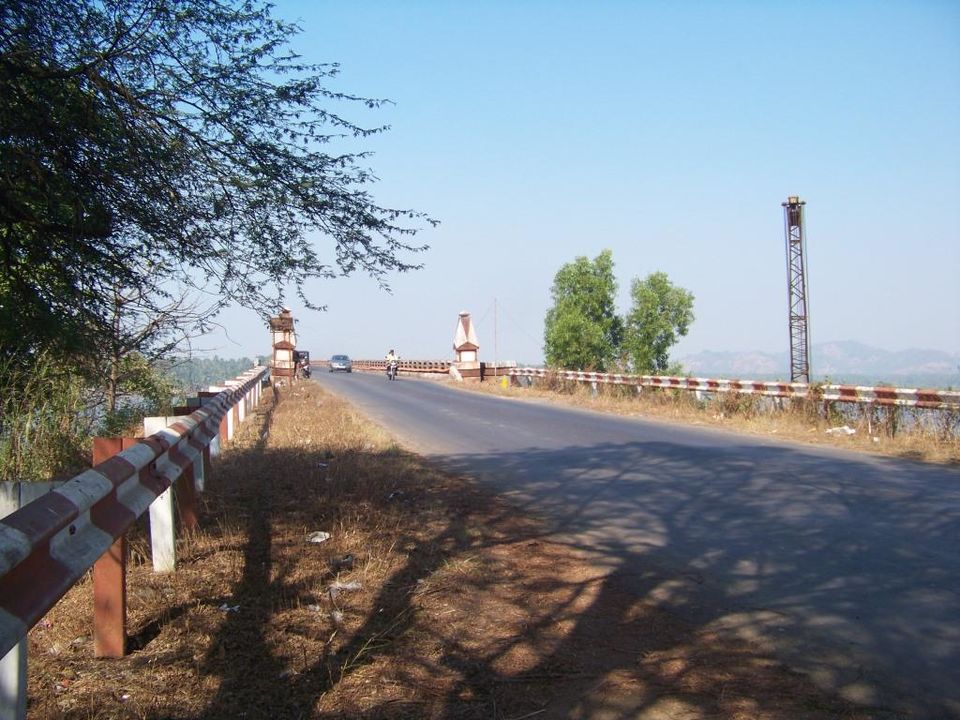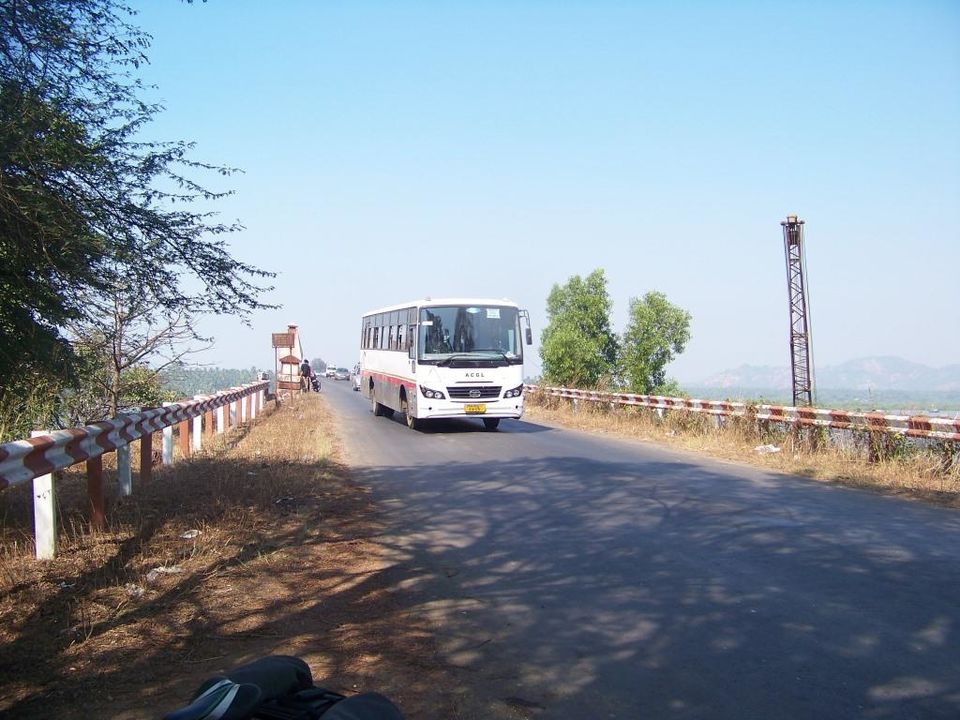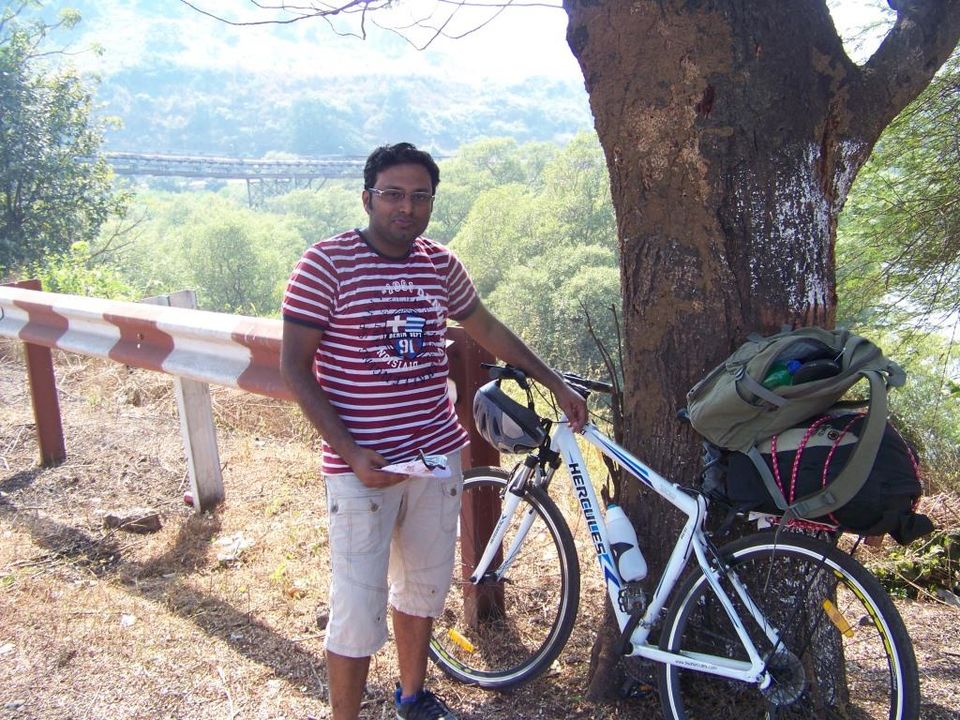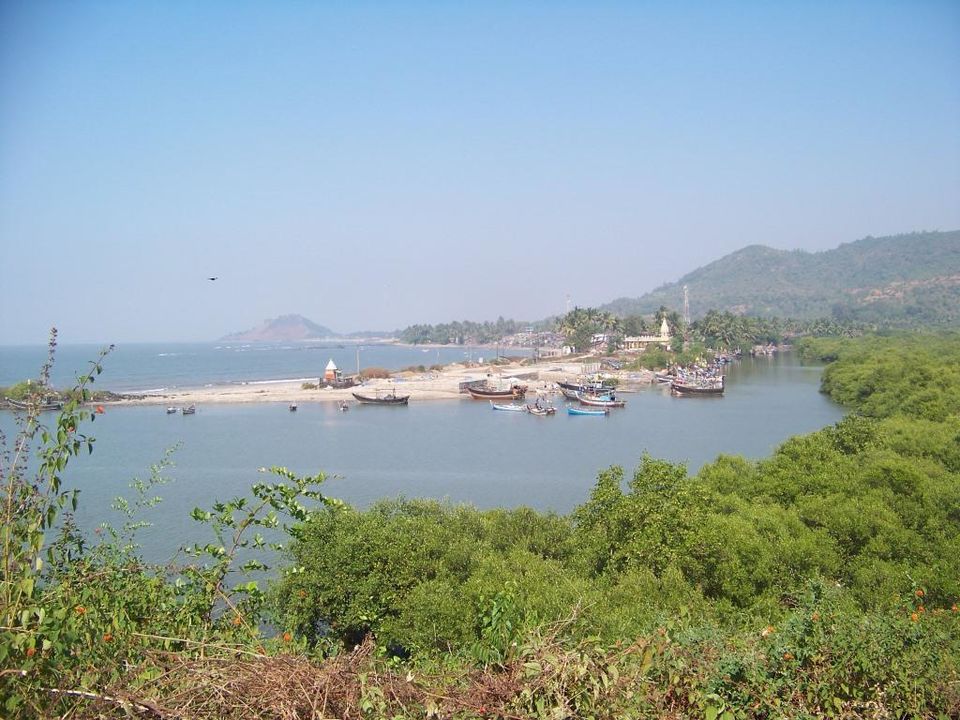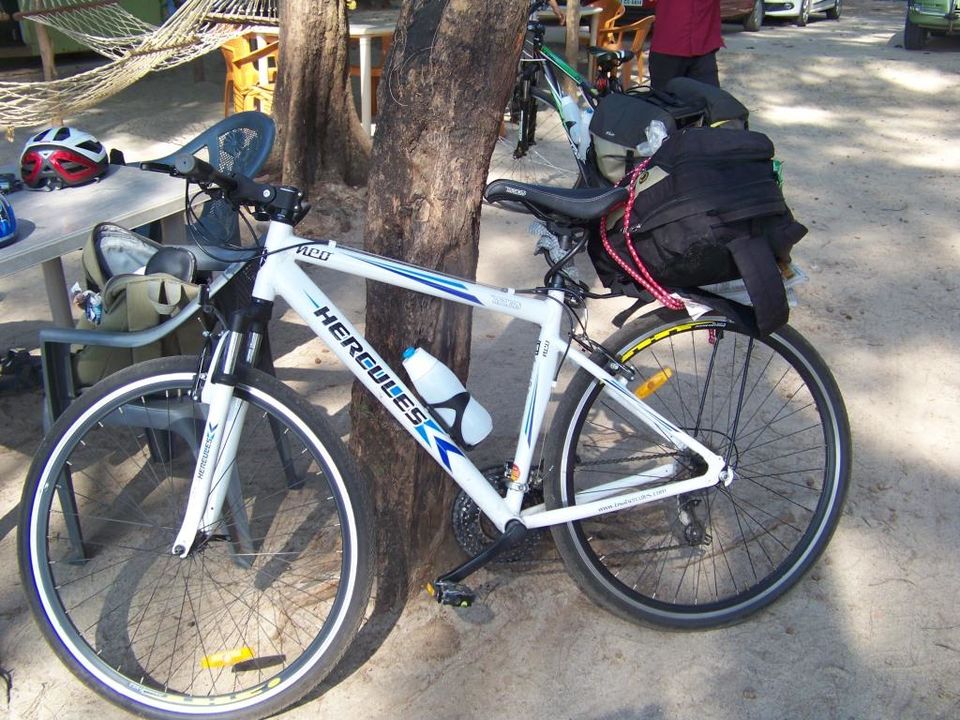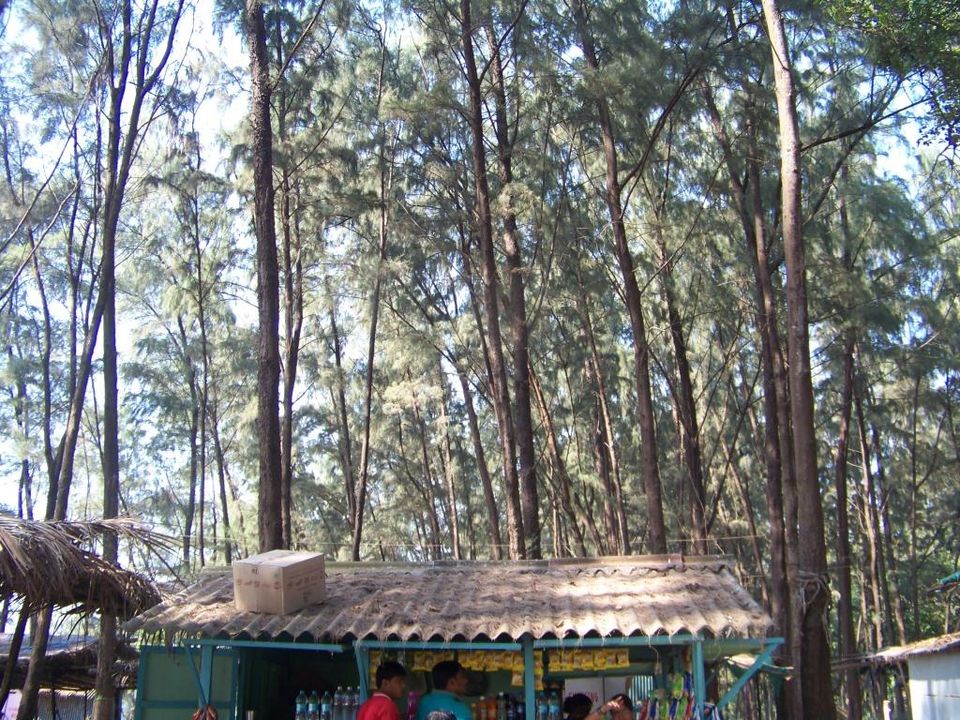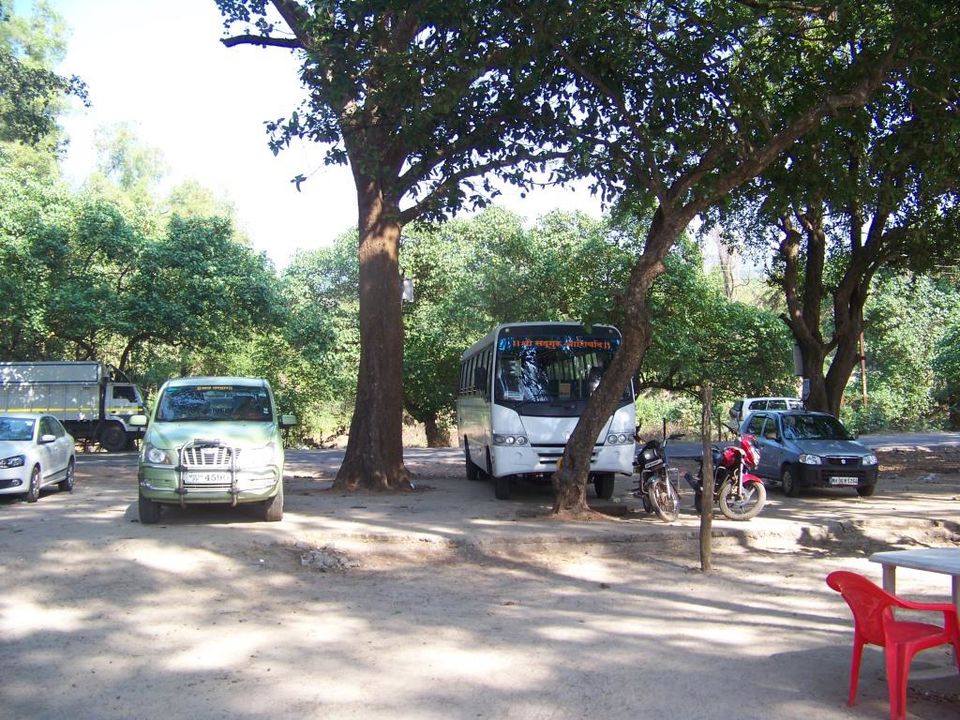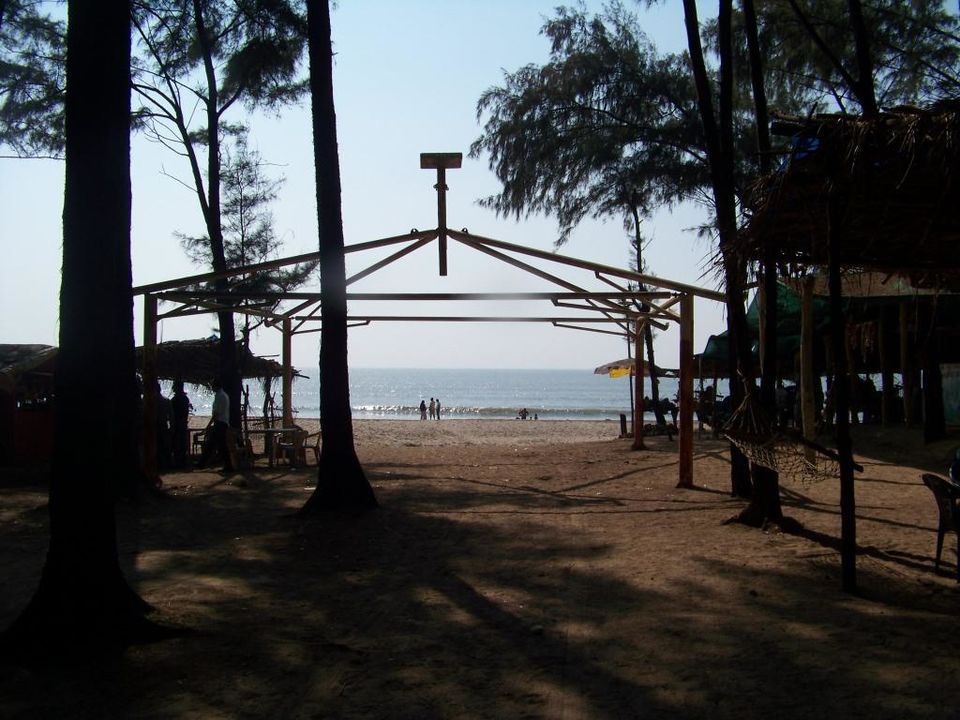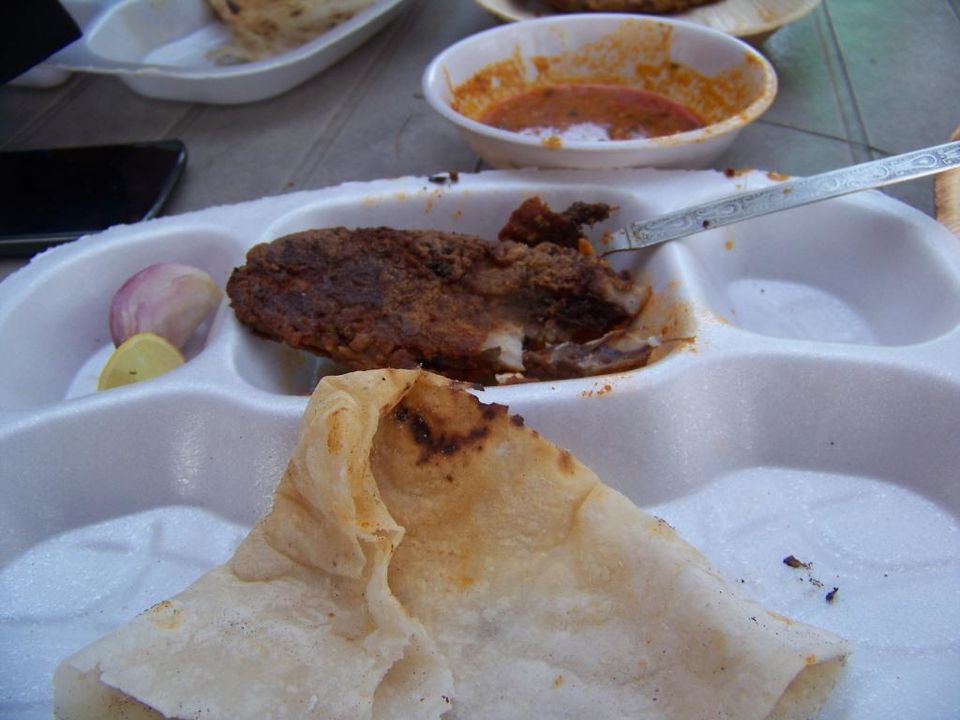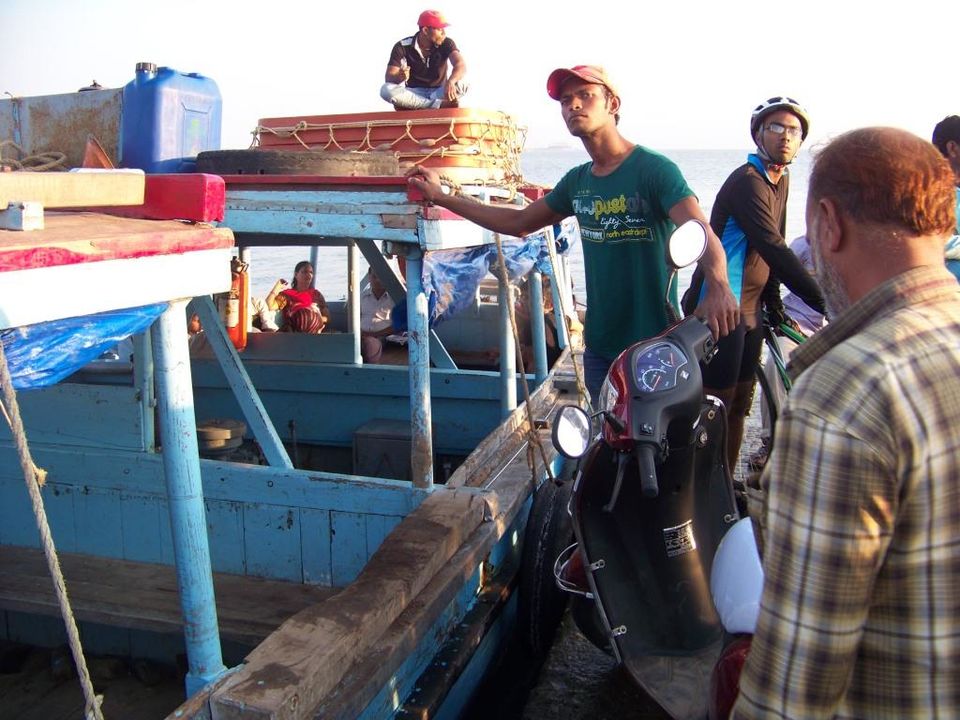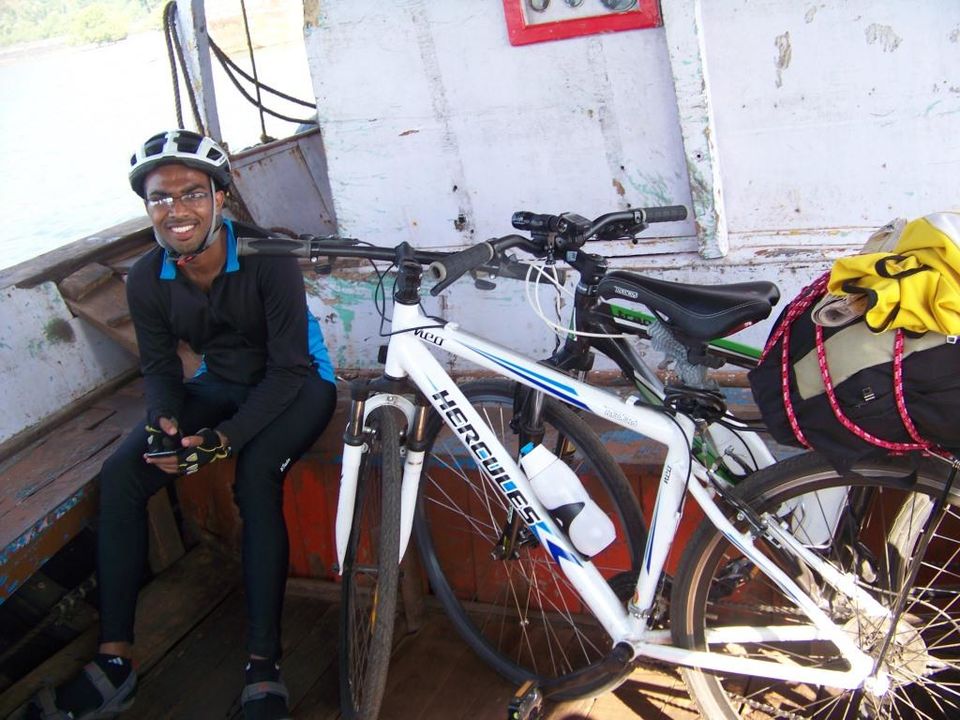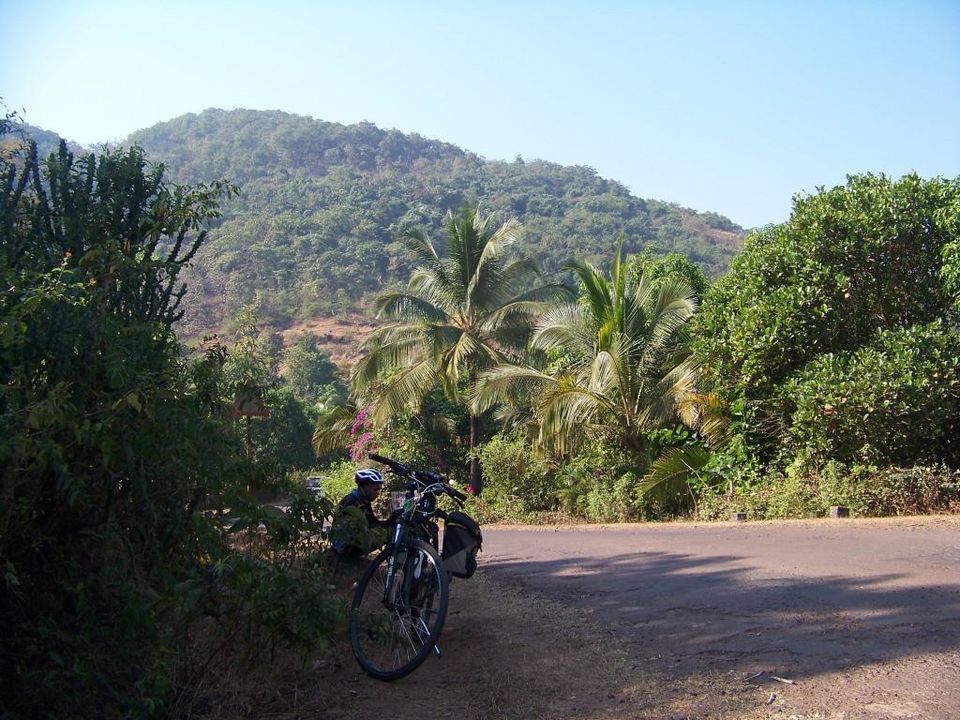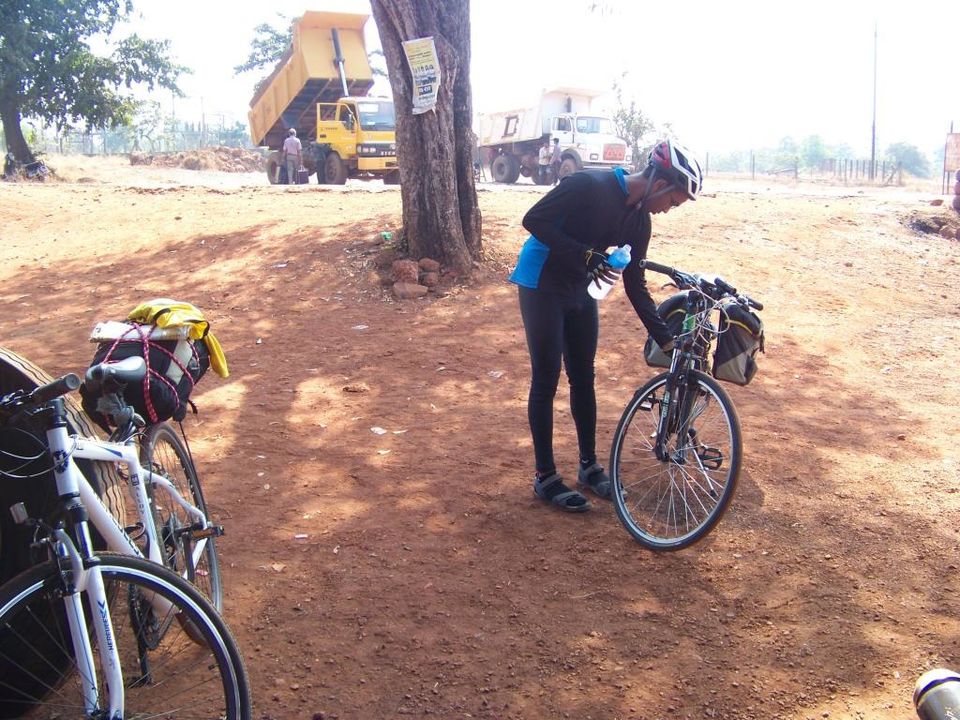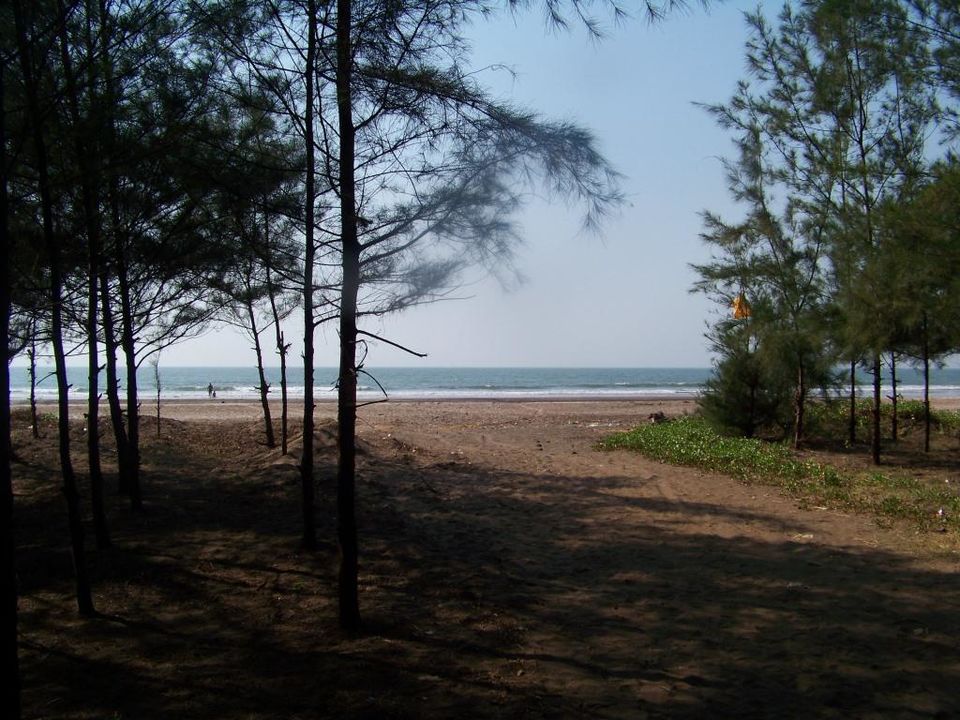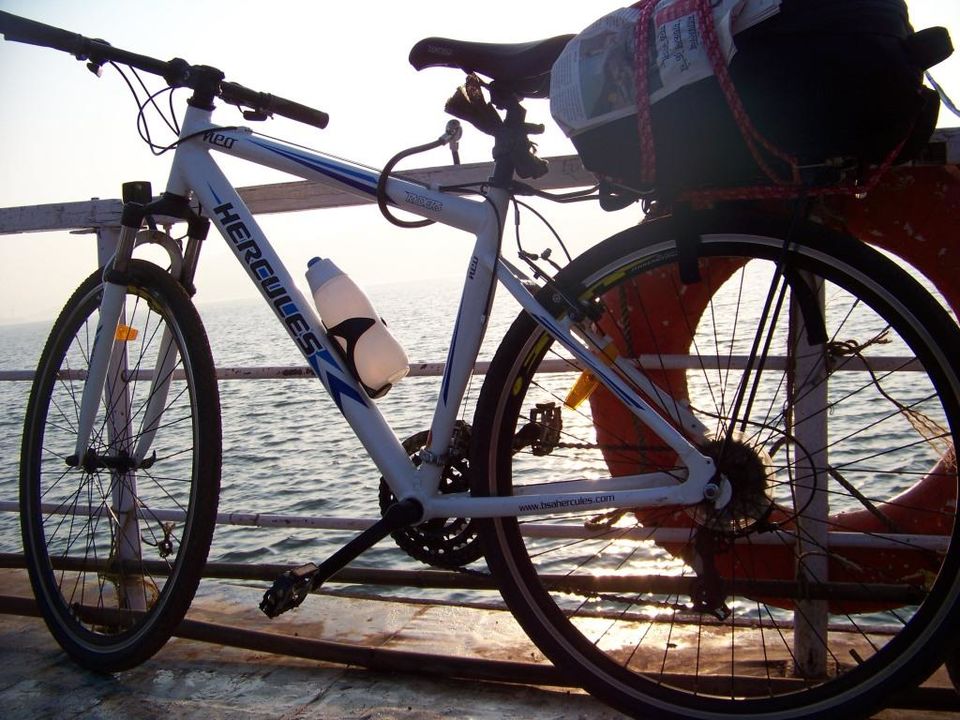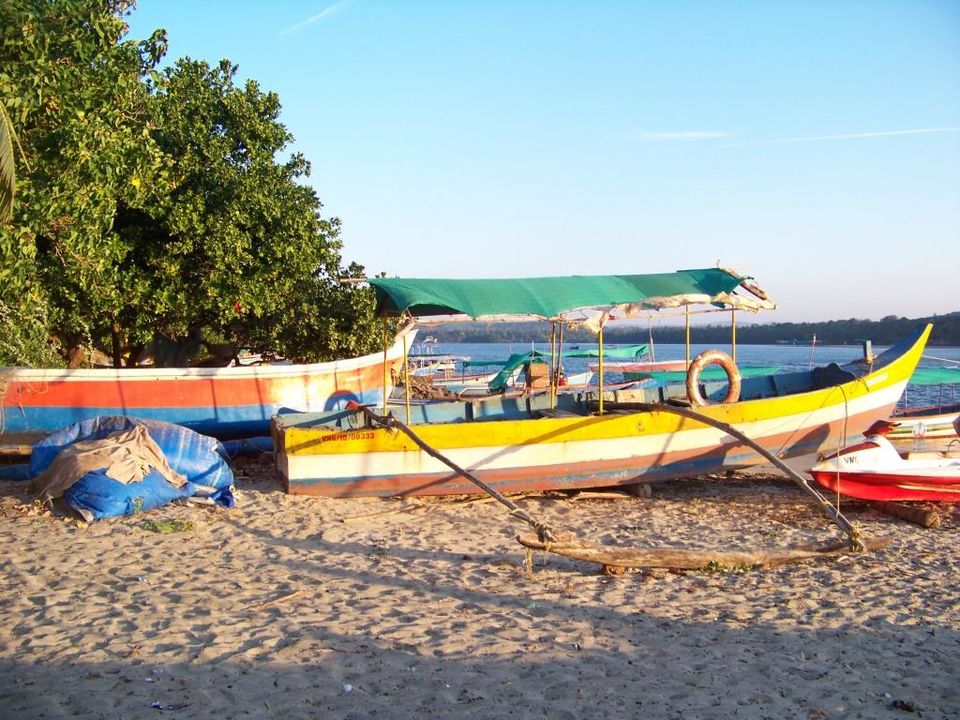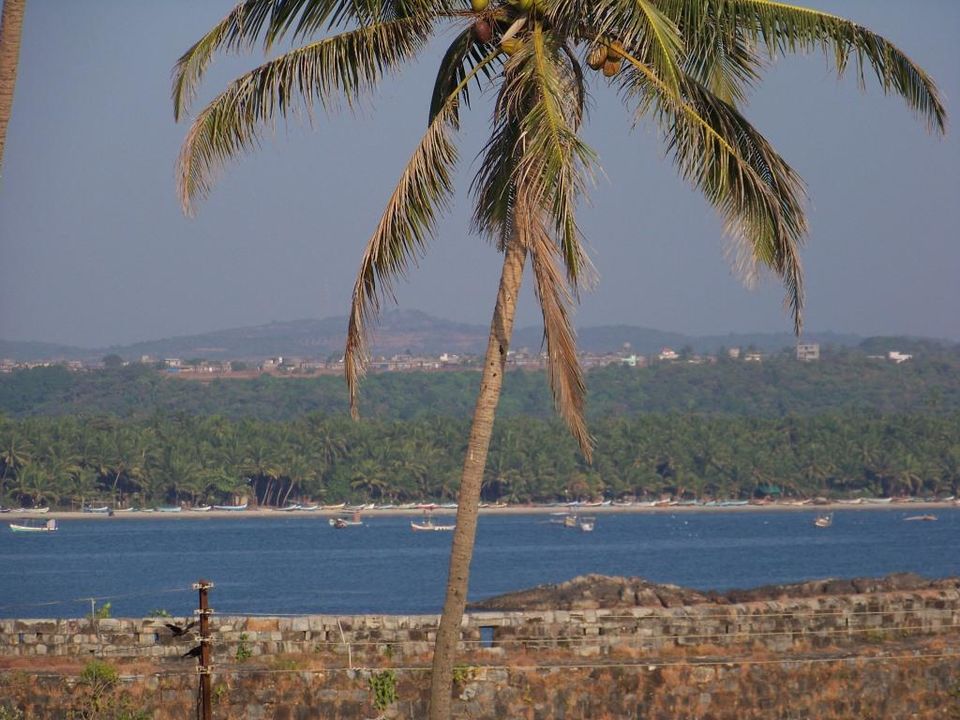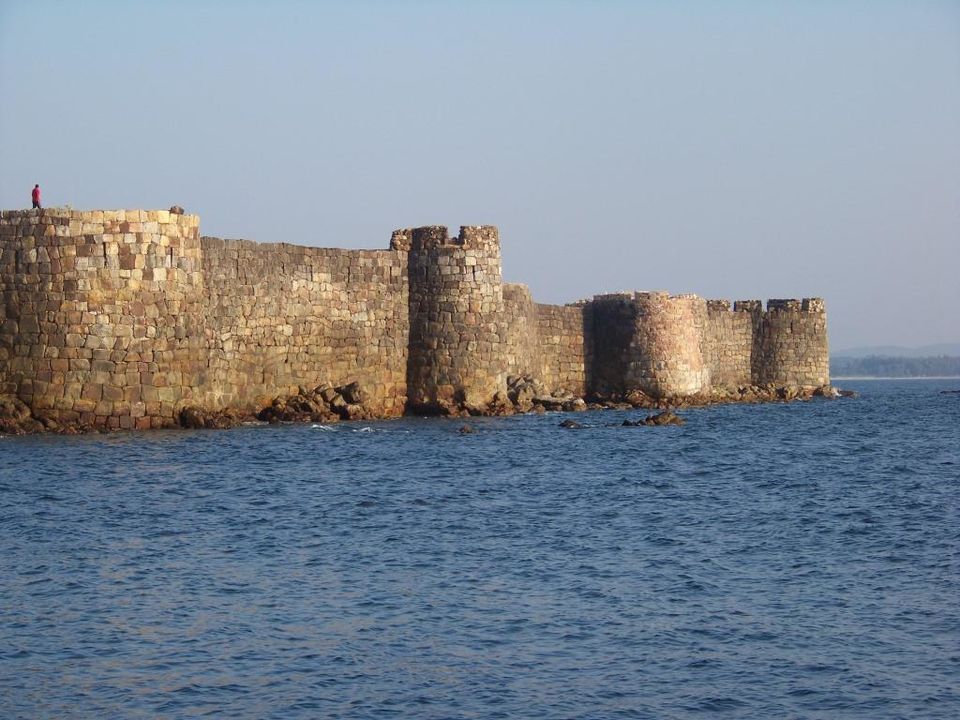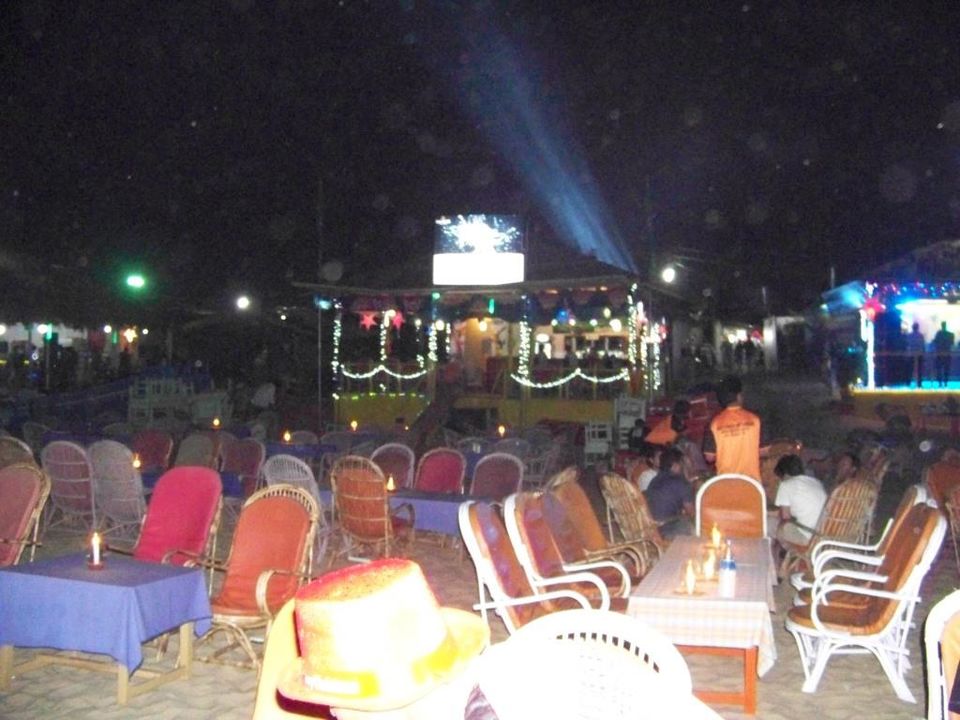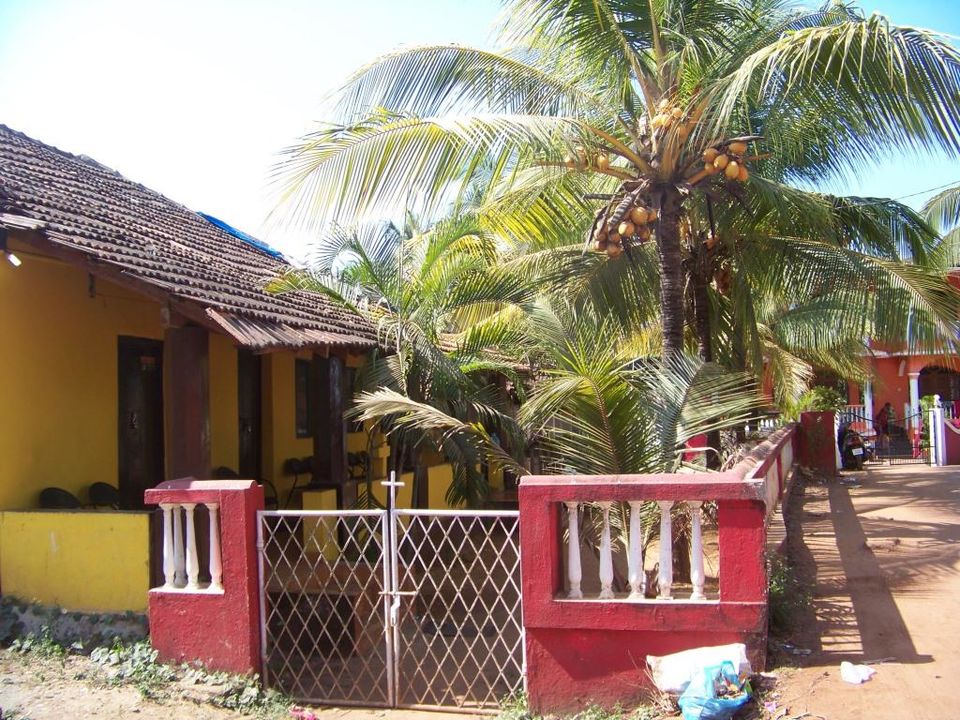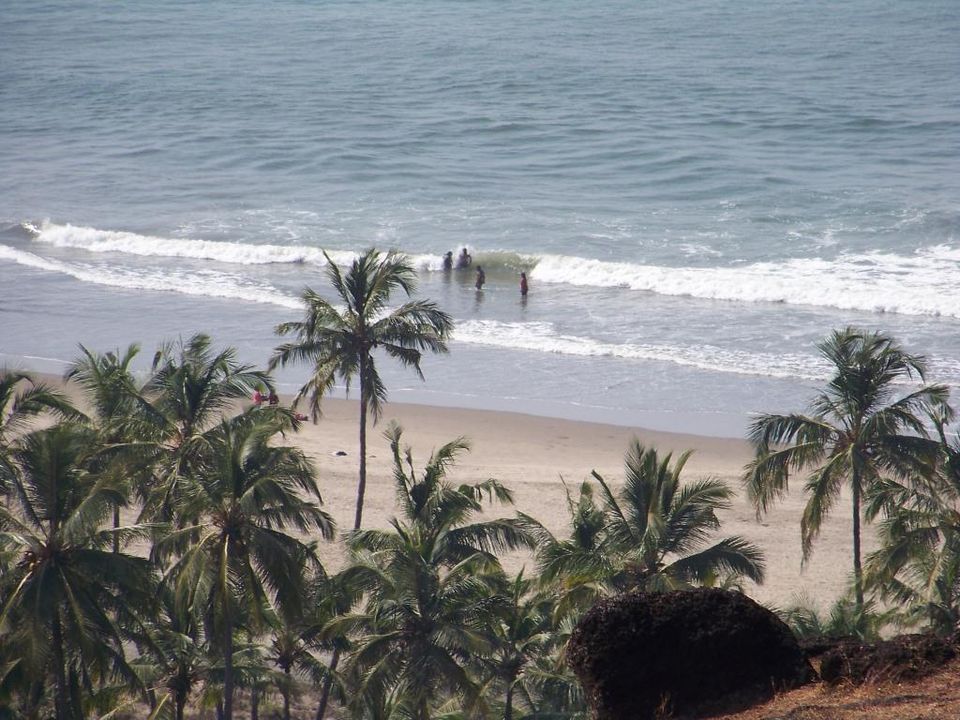 December was abuzz with activities in IIT Bombay. It was the time for the most iconic festival of our campus, The MOOD INDIGO 2012. But that too could not stop us from taking the roads from Mumbai to Goa in cycle. We had no prior experience. The only thing we were sure about the trip was our love for cycling. So that was enough for two of us taking the plunge into the uncertain terrains of western ghats. It was 21st December. I was waiting for Sampat in my lab. I was trying to take last minute print outs for the road map. We made a detailed list of things to be taken with us. The highway towards CST was already explored by all of us. So we decided to take the train to CST. As we went to take the ticket for the cycle there were no provision to take ticket for the cycle. The TTE explained us to take the risk and take the cycle in luggage compartment. There are only three luggage dibba in the train. Two at the ends and one at the middle. We took the middle one as it was less crowded. In morning time the luggage compartments are mostly occupied by local vendors who bring fresh vegetables for the Mumbai people.
As we got down we were afraid of the ticket collectors. looking at our bikes they may come and fine. But luckily we escaped being unseen. The first ferry from bhaucha dakka were about to leave at 7.30 am. We reached almost one hour prior to that. We decided to take a quick breakfast near to the jetty. There were smoking hot Puri being fried. I was obviously tempted to have a handful of those. Sampat also joined. Taking the cycle was not difficult. There were a team of 10-15 cricketers going to play some match at rewas. When they heard that we were heading to Goa they were surprised a lot.
Rewas is a beautiful village on the coastal belt. My cycle had some problems regarding the gear changing assembly. I was luckily saved by the expertise of sampat. We started the ride on bikes. Roads are not in great condition. We were really anxious if we get some punctures that would spoil the fun. But thanks to god nothing like that occurred. We reached alibaug at about 10.30 am. We has some stopover for juice and some lassi. According to sampat we should always have liquid diet. Kashid beach was absolute treat for us. It was scorching sun and we desperately needed some rest under the trees. And what can be more relaxing than diving into the clean waters of kashid. I stayed into the water for some time. By that time our lunch were ready. It was a feast of surmai fish fry with some hot bhakri. Absolutely stunning lunch I must say. After the short much needed break we cycled to rajapuri. While crossing Murud-Janjira we met the YHAI members coming back from Goa. They were almost 60-65 people pedalling from Goa to Mumbai. And the best part was the team consist of kids from the age of 12 to aged guys to the age of 60. We were deeply motivated by their vigour. If they can do this then why cant we.
The last ferry from Rajapuri to Dighi were about to leave. So we were quite lucky to able to get that. The road to Diveghar from Dighi were horrible. We had very difficulty reaching Diveghar. We found a room for 1200 per night. Although it were expensive but we decided to take that. Dinner were taken at some local dhaba. I was tired but the mosquitoes were excellent to make my sleep a nightmare.
Total distance covered by us were close to 190 km which includes the train journey from Kanjurmarg station to CST station and ferry from Bhaucha dakka to rewas and Rajapur to dighi.
Second day started at the grand send off by the students of some local school. All of them clicked photos with us. Diveghar beach was covered by a sweet cold fog. We enjoyed the Sunrise at the beach. The next stop was at Harihareswar which were almost 35 km ahead. While you are riding in the road the best decision is to complete at least 70% of the trip before the sun starts shining in full vigor. We stopped for breakfast there near road side. While arriving this place we were stopped by several places. There were herd of migratory birds flocked at places. We wanted their group not be disturbed. Ferry were a important break from the monotonous journey. The ferry man were a good Samaritan. He told us one short cut to the kelshi beach. The distance were staggering 45 km. It was almost 1 o clock and finally we reached the beach. Great respite I must say. There were hardly any people. I felt like the owner of this place. Later I came to know that the beach were risky at times.
Next stop were at Dapoli ( Distance 45 km from Kelshi beach). We did a big mistake by not taking enough rest and we were not finding place for lunch as well. After cycling around 15-20 km we rented a pick up van to Dapoli and that same vehicle were moving forward to Dabhol so we asked him to drop there. By this shortcut we were able to manage to cross almost 132 kms on second day. The home stay at Dabhol were very cheap. Only 200 per person for the night stay with hot water supply for taking shower. We had sumptuous and cheap dinner at some restaurant over there.
Next morning was the best morning I witnessed in the trip. Next to our guest house (Almost 200 mtrs) there were the ferry ghat which will take us to Dhopave ghat. After the refreshing morning poha and hot tea there were stunning sunrise awaiting for us. We tied the cycles to the ferry. The journey started with a great thumps up from the village people. As soon as we landed there were stiff climbing. the roads were good condition. I had a breakdown of the cycle but my dear friend was expert enough to fix that, The roads were beautiful. The sweet sunlit morning with a breezy weather and stunning roads with zero traffic. Thats what is the bicyclists requirement.
Our plan was to reach Ratnagiri today which was 110 km ahead. But we had a bad day today. The roads were being built and we had major fear of puncture. This was a bad decision to come this was and leave the Guhaghar beach. We took a bus to Ratnagiri today. From there also we made our trip short to Malvan. So by this we almost crossed 80% of the distance by bus itself.
The stay in Malvan were really a blessing. We were able to find a home stay which was 3-4 km away from the bus stand. The House owner was once in Mumbai into advertising. The well decorated house are only 400 inr per day per person including breakfast. We received one of the best hospitality over there.
The trip to Goa from Malvan were also covered by bus only. This was the first out of the city trip for both of us. We had several lessons learnt form the trip. Although we were unable to complete the trip entirely by cycle we had memories of a lifetime. The hospitality we received while we were crossing the villages was worth noticeable. We will surely try to cycle this patch in future.