Before travellers stumbled upon Dahab in the 1990s, it was a low-key, isolated coastal town inhabited by a few local families. On the weekends and during summer, Bedouin (nomadic Arab) families would come to fish in the Red Sea, spend time watching the waves go by and head back re-energised, munching on dried fish and dates.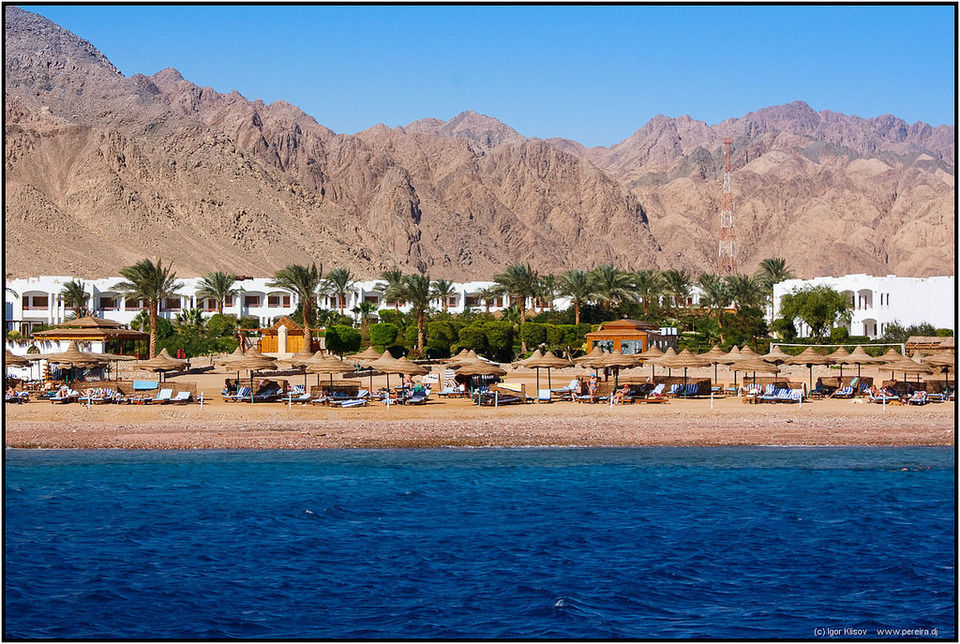 That was then. But this idyllic, laidback Egyptian destination couldn't have stayed hidden for too long. Some independent travellers came upon Dahab and it became a hippie heaven in the 1980s. They fell in love with life by the sea, an intriguing landscape with both the Sinai Desert and the Red Sea, and the relaxed vibe all around.
Almost 40 years later today, Dahab, which is Arabic for "gold", is the destination of choice for open-minded, adventurous travellers. While those who can afford it, stay at the cluster of resorts around the Blue Lagoon area, backpackers hang out in Assalah for economical great beachside hotels, reasonably priced food at beach shacks and all kinds of water sports such as diving and snorkelling.
Visa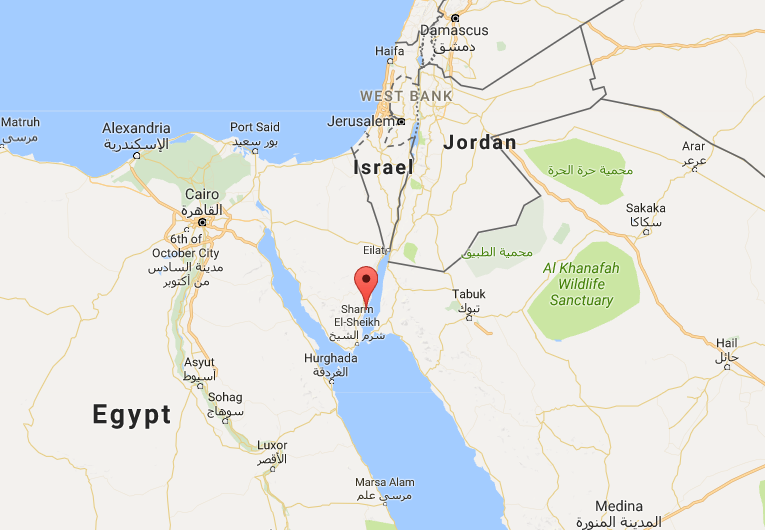 Indians can travel to Dahab without a visa for a maximum of 14 days, including the day of entry. This visa-free entry, however, is only limited to the peninsular region of Egypt, which includes resort areas such as Dahab, Sharm-El-Shiekh, Taba, Nuweiba and others.
If you intend to travel beyond these areas, you will have to apply for a visa before leaving for Egypt. And since there is no direct flight to Dahab, you will have to fly in to other areas in the country. In India, you can apply for the tourist visas at The Embassy of The Arab Republic of Egypt in New Delhi or The Consulate General of Arab republic of Egypt in Mumbai for Rs 1,900 for single entry and Rs 2,800 for multiple entry. An exception is if you have a valid UK or US visa, in which case you are eligible for a visa-on-arrival at the airport in Egypt.
Before you start the application process, however, it would be best to call the Embassy of The Arab Republic of Egypt and check the status of the rules and regulations regarding the visa.
Why travel to Dahab
Even though Dahab is a small place, there is a lot to keep you busy. When you aren't taking trips into the desert, or diving into the depths of the Red Sea, you will most likely be bargaining for dinner or just enjoying sitting around doing nothing at all. Here's an overview of all that you can do in magical Dabab.
Dive at Egypt's most famous site – The Blue Hole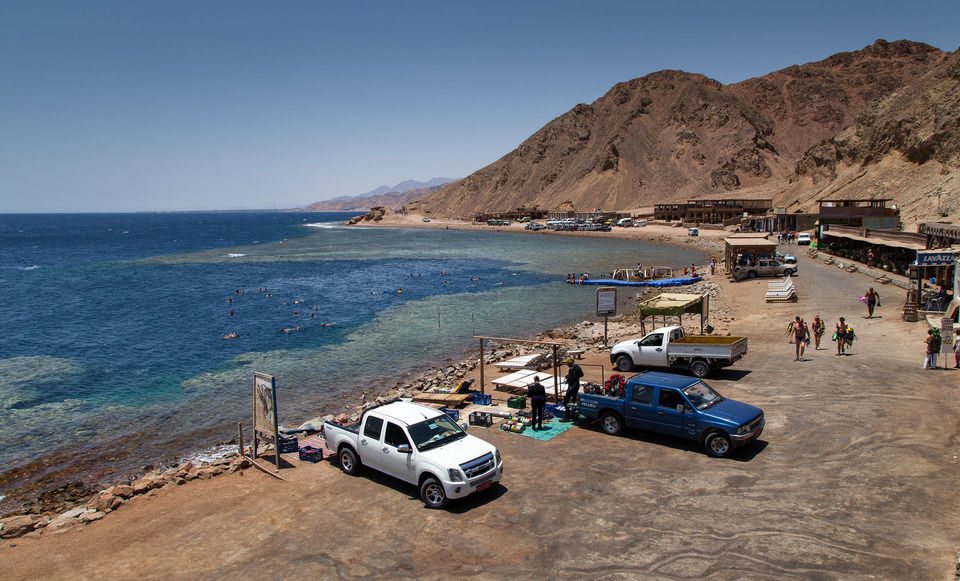 Dahab's claim to fame is its many stunning diving sites, the most famous one being the sensational Blue Hole. Located 8km north of Dahab, this sinkhole goes straight down and is believed to be almost 130m deep. While only technical divers are able to access the deeper depths, there is a lot to explore at the outer lip, which is full of colourful marine life and coral reef. You must be careful while diving here though, as this site has seen many diving fatalities when divers go beyond the sport-diving limit into the ocean and eventually lose their way or run out of air.
If you want to skip the crowd, head to other diving sites such as The Island, Lighthouse and Canyon.
Book a quad-bike or camel excursion across Dahab's pretty landscape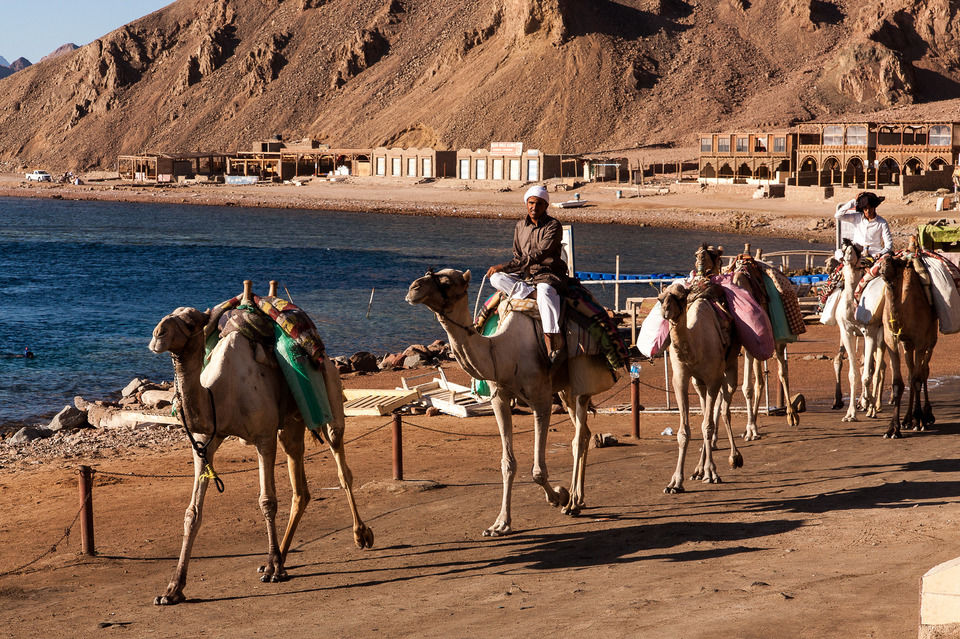 Get up close with the natural beauty of Dahab's Sinai Desert, which has a varied topography of vast valleys, mountains, canyons, plateaus and oases. You can take this popular excursion with one of the many tour operators in Dahab on either an ATV or a camel. ATV rides are available for under Rs 400, and guides take you to some incredible places, which you wouldn't able to see otherwise.
An excursion on a camels is also a great way of seeing the landscape. The tour will also include a good local dinner, a short hike to see the sunset, and stargazing.
Spend a night at the breathtaking paradise of Blue Lagoon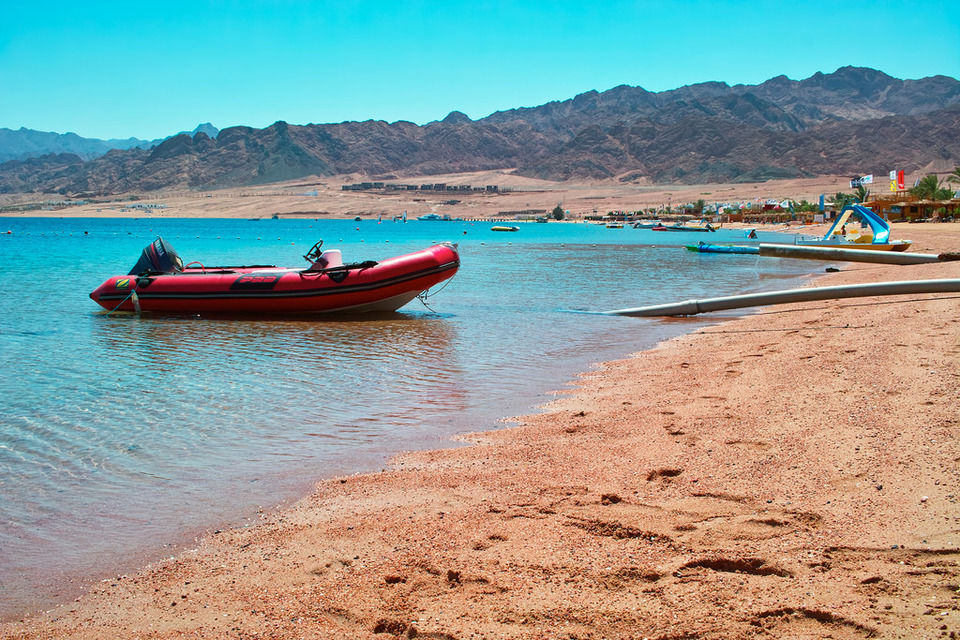 A couple of hours north of Dahab is the Blue Lagoon, a turquoise blue body of water untouched by the spoils of tourism. Accessible by foot, boat or camel, this natural paradise has no big resorts and hotels, just a few simple bamboo huts with cushion-style mattresses. There is one restaurant that serves Bedouin delicacies and local herbal tea, one toilet facility, and a electric generator, which is turned off by 10pm, giving you the opportunity to enjoy the incredible starry sky at night. Stay here for a night or two to take advantage of its windy weather, perfect for wind and kite surfing, and its flat waters ideal for a quick swim.
Experience the romance of Ras Abu Galum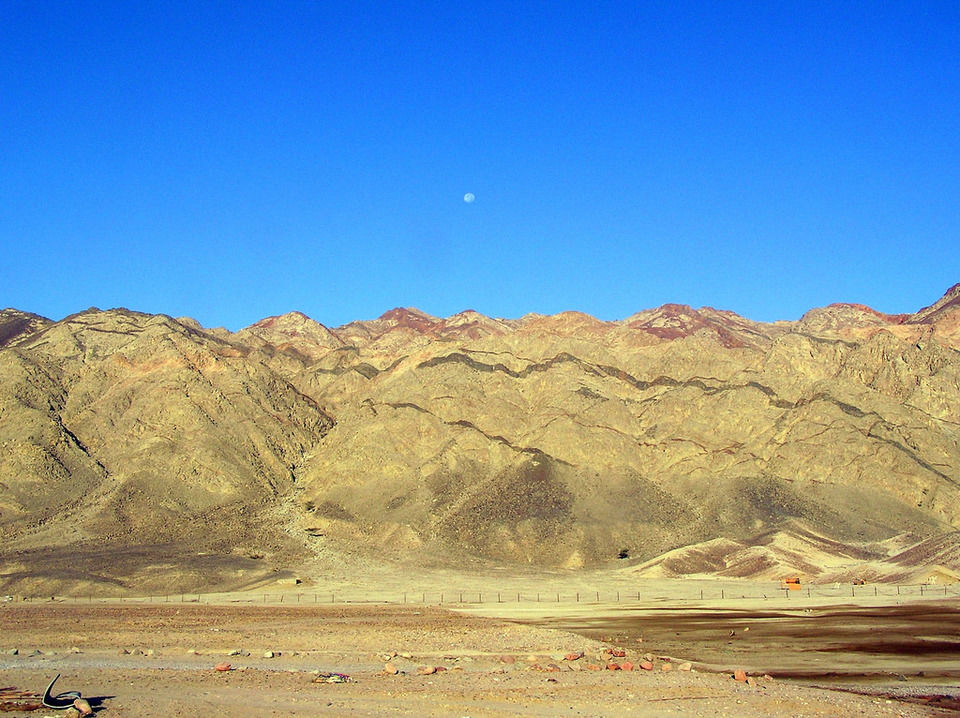 A marine and wildlife reserve, Ras Abu Galum is a beautiful and romantic destination in Dahab. You can reach here from the Blue Hole by either taking a short (hour and a half), yet incredibly scenic trek, or a 20-minute boat ride or even by hitching a camel ride. Once there, you can spend time diving or snorkelling in the most amazing reefs. If you want something more adventurous, then you can swim to the reef wall to interact with the variety of marine life. Nights must be spent staring up at the stars in complete darkness.
Go on a wreck tour of SS Thistlegorm, a sunken ship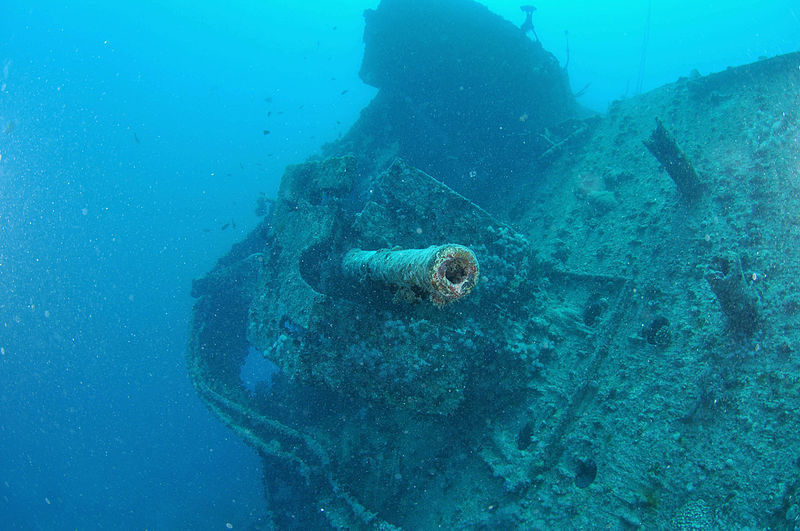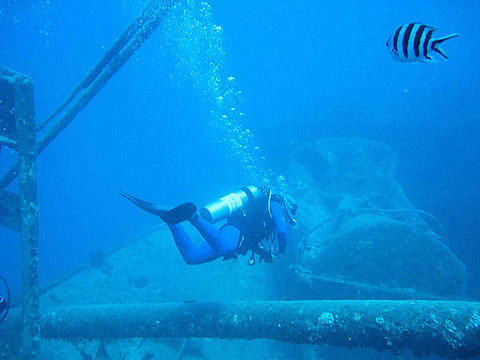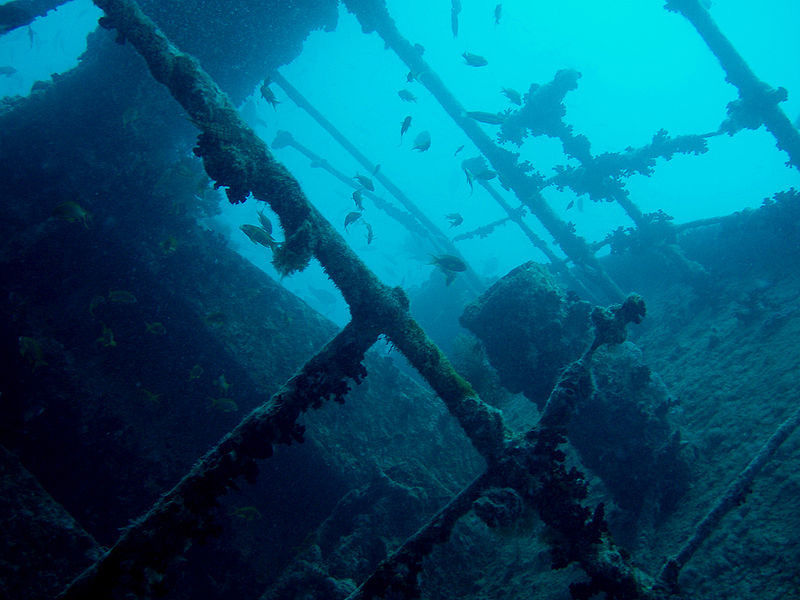 Any dive centre or hotel will be able to schedule a dive to the shipwreck. The SS Thistlegorm was a British Merchant Navy ship that was bombed by a German in 1941 and lies undisturbed today off the coast of Egypt. Today, it has become a popular dive site, which provides insight into the past as tropical fish and other sea life drift past the twisted metal. You can see motorcycles, trucks, an anti-aircraft gun and other fascinating things as part of the wreckage on your dive.
Getting to Dahab
By air
You can fly to Cairo, and then take a direct one-hour flight to Sharm El Sheikh, a resort town with an airport closest to Dahab. From the airport, you can share a taxi to Dahab, which is around an hour away.
There are also direct flights available from India to Sharm El Sheikh, but usually these are very expensive and have long, long layovers.
By bus
From Cairo, you can also take a bus to Dahab, which will take you to the town in 12 hours for around Rs 530.
Costs
1 Egyptian pound (LE) = 3.56 Indian rupees (Rs)
Flight from New Delhi to Cairo: From Rs 28,000 (return, per person)
Flight from Cairo to Dahab: From Rs 13,000 (return, per person)
Taxi tariff: Rs 18 (LE 5) (To anywhere in the town)
Budget hotel: Around Rs 700 a night (LE 197)
A meal: Rs 130 to 200 (LE 36 to 56)
Accommodation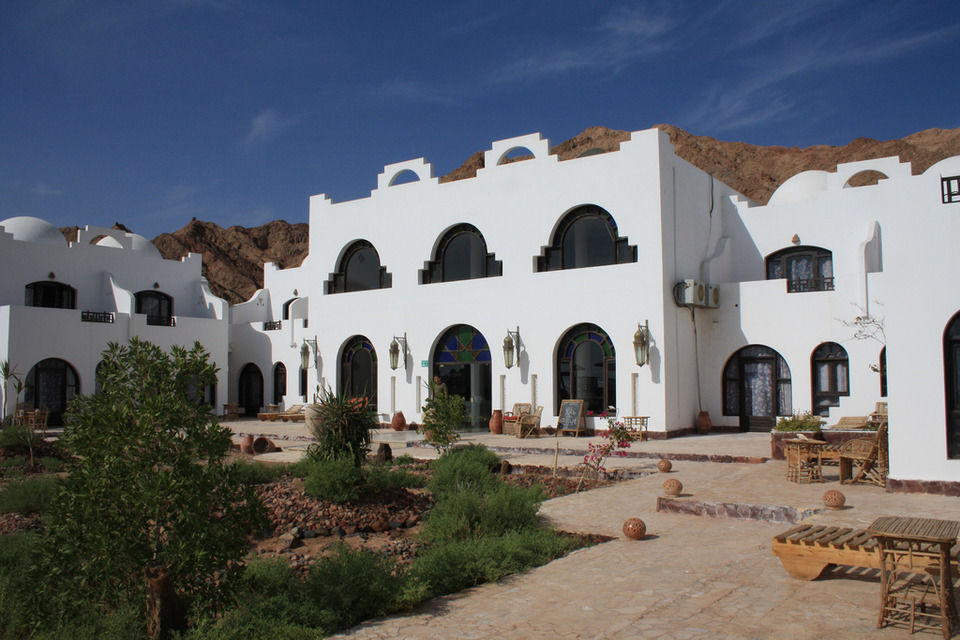 There are many, many options for accommodation in Dahab. There are "camps", which are bungalow/chalet type stays, 4- and 5-star resorts, holiday apartments, hostels and luxury villas – all of which are easy on the pocket. And for an even cheaper alternative, check with the camps, most will offer a mattress, blanket and pillow in the open in the camp for under Rs 70. Remember to choose a Bedouin-owned accommodation. Recently, some foreigners have made their way into some camps, and raised the prices. From cheap to mid-range, some good hotels to stay at are Neptune Hotel, Red Sea Relax Resort and Red Sea Villas. If hostels are more your style, then you can choose between Deep Blue Divers Hostel and Ghazala Hostel.
Where to eat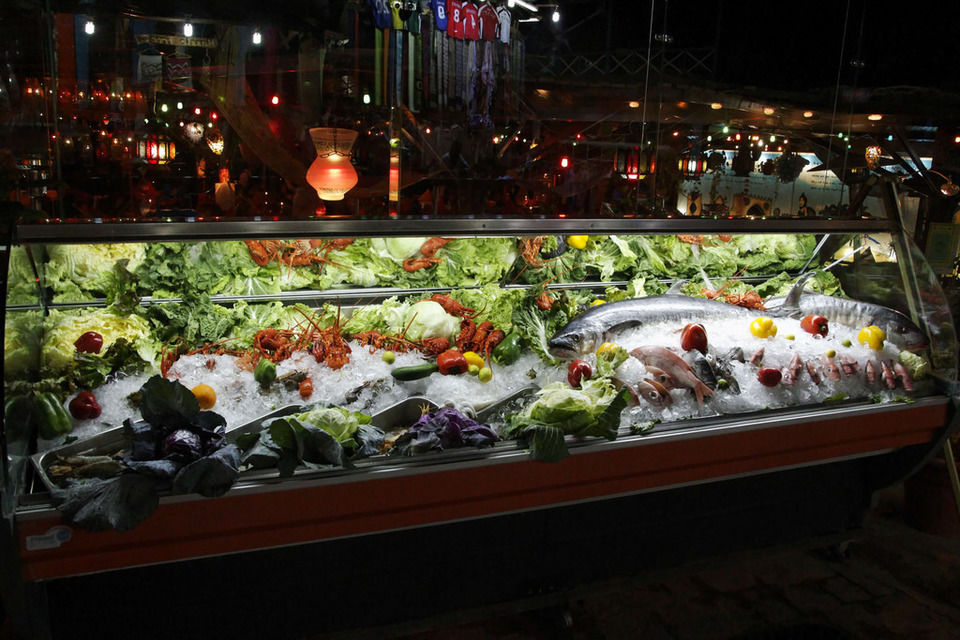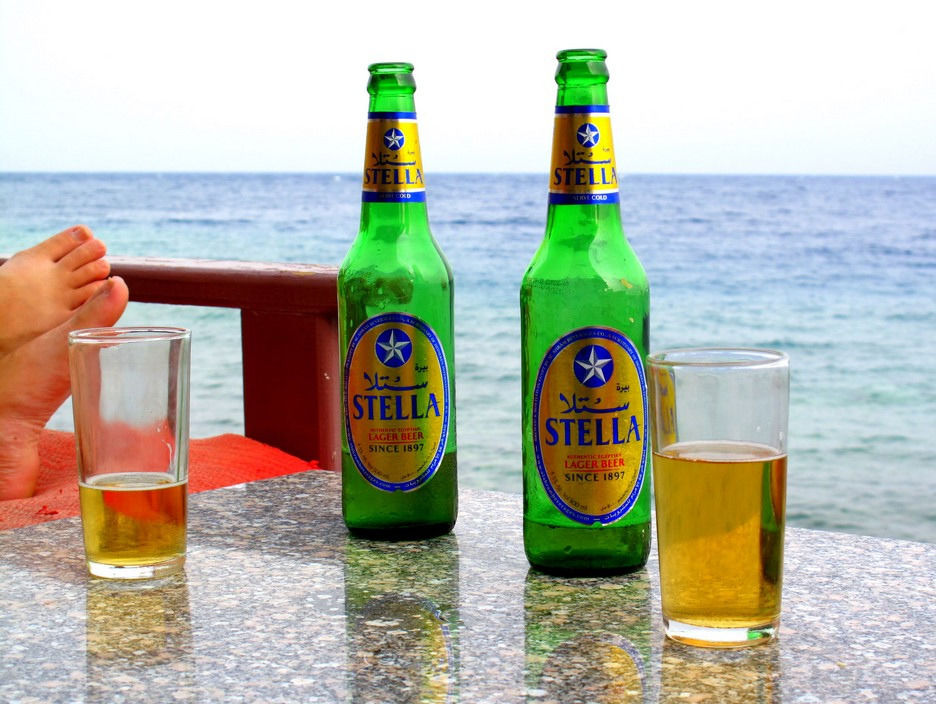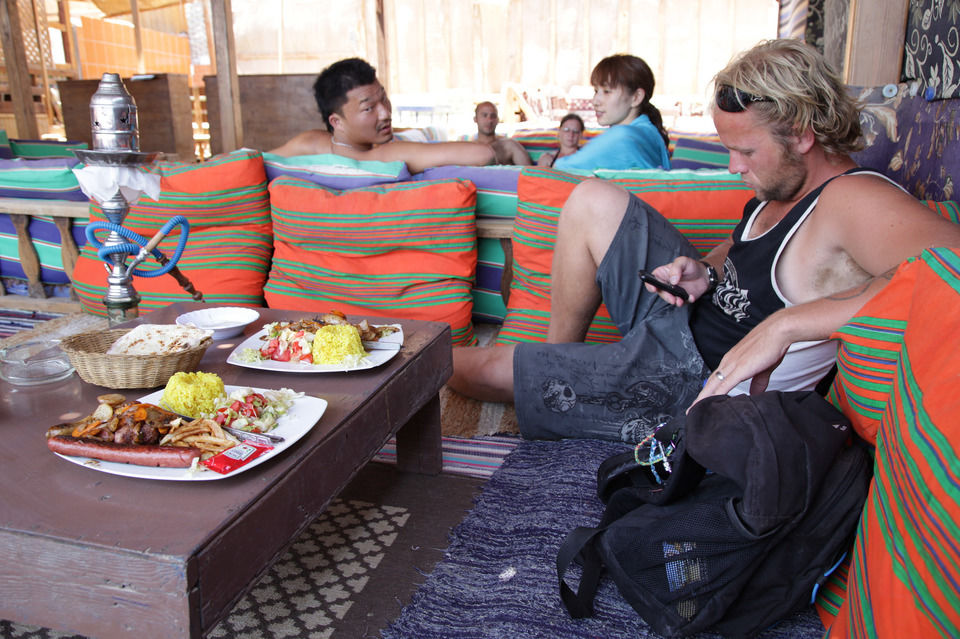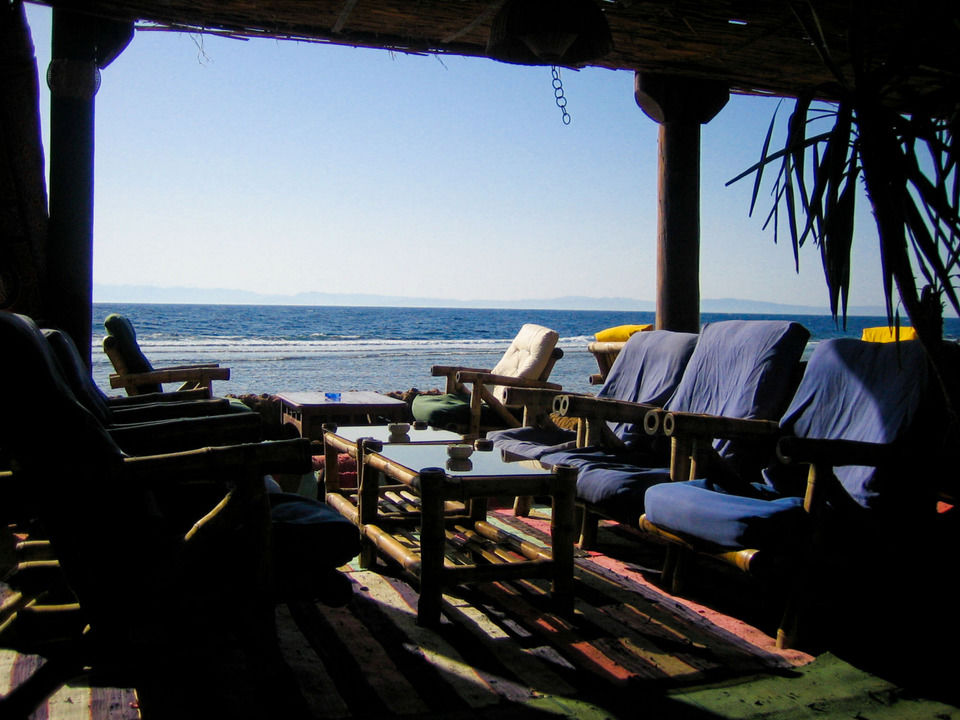 Dahab is full of interesting restaurants (every club, hotel, pub and dive centre has a kitchen) serving a variety of delicious food at very competitive prices. Some deservedly-popular restaurants that should not be missed are Hell's Kitchen for its juicy chicken wings and authentic English breakfast; Ali Baba for its fresh catch in the evenings and grilled seafood combos and Nirvana for fusion Indian food with spicy curries and herbal teas. Some offbeat eateries frequented usually by locals are Yum Yum Falafel for an incredible falafel sandwich for just 5 LE; Laziz for the most succulent and filling burgers and Ralph's German Bakery for healthy food with fresh ingredients.
Another experience that you should include in your Dahab holiday is smoking a flavoured sheesha on the beach. Most restaurants in town serve sheesha, so pick one next to the water and smoke away.