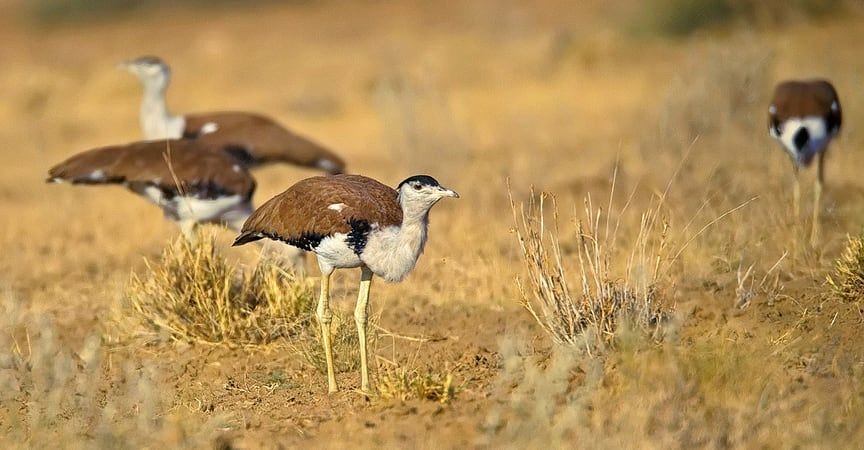 Desert National Park is considered to be one of the Best Places to visit in Rajasthan. Desert National Park is unfurled over a substantial area of three thousand square kilometres.
Wildlife safari has been introduced at the Desert National Park, Rajasthan gripping the tourist to this place from afar. This is a place called an abode by an exuberant number of species like black buck, desert gerbil, desert fox, chinkara, blue bull and agama eagles.
Location: Desert National Park is located in Jaisalmer, Rajasthan at Bada Bagh.
Best time to visit: Best time to visit Desert National Park is between the months November to January.