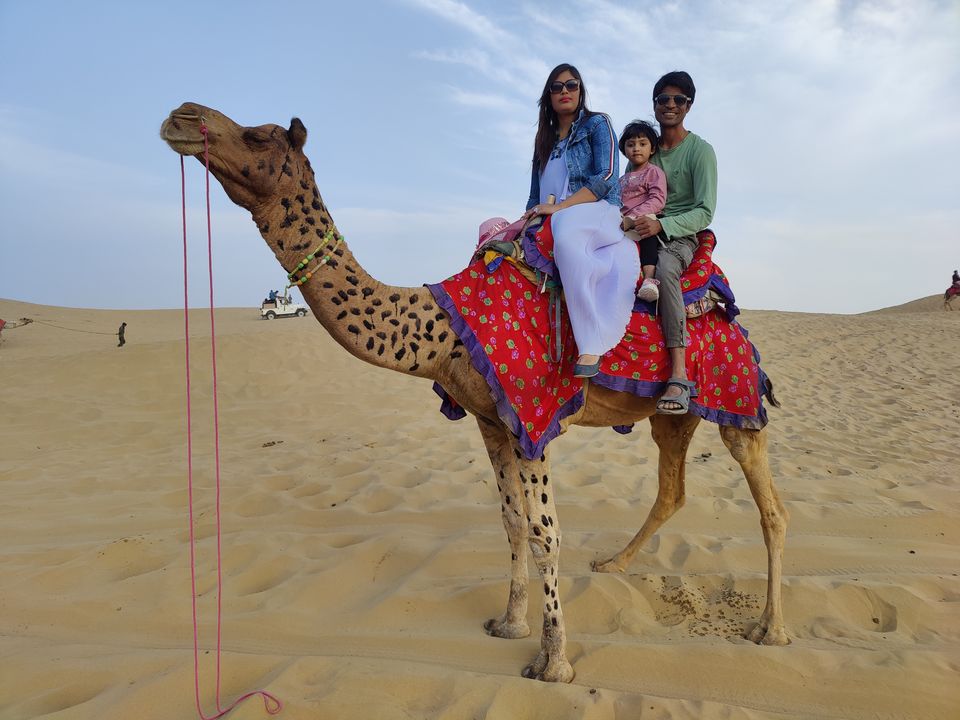 I always wish to visit Jaisalmer and one fine day the opportunity knocks the door. Tickets booked, Hotel booked, planning done and we started our journey. We means, I along with my wife Kaushar and my daughter Abeeha (3 yrs old).
Abeeha had a great time, roaming around the airport and exploring each part of it.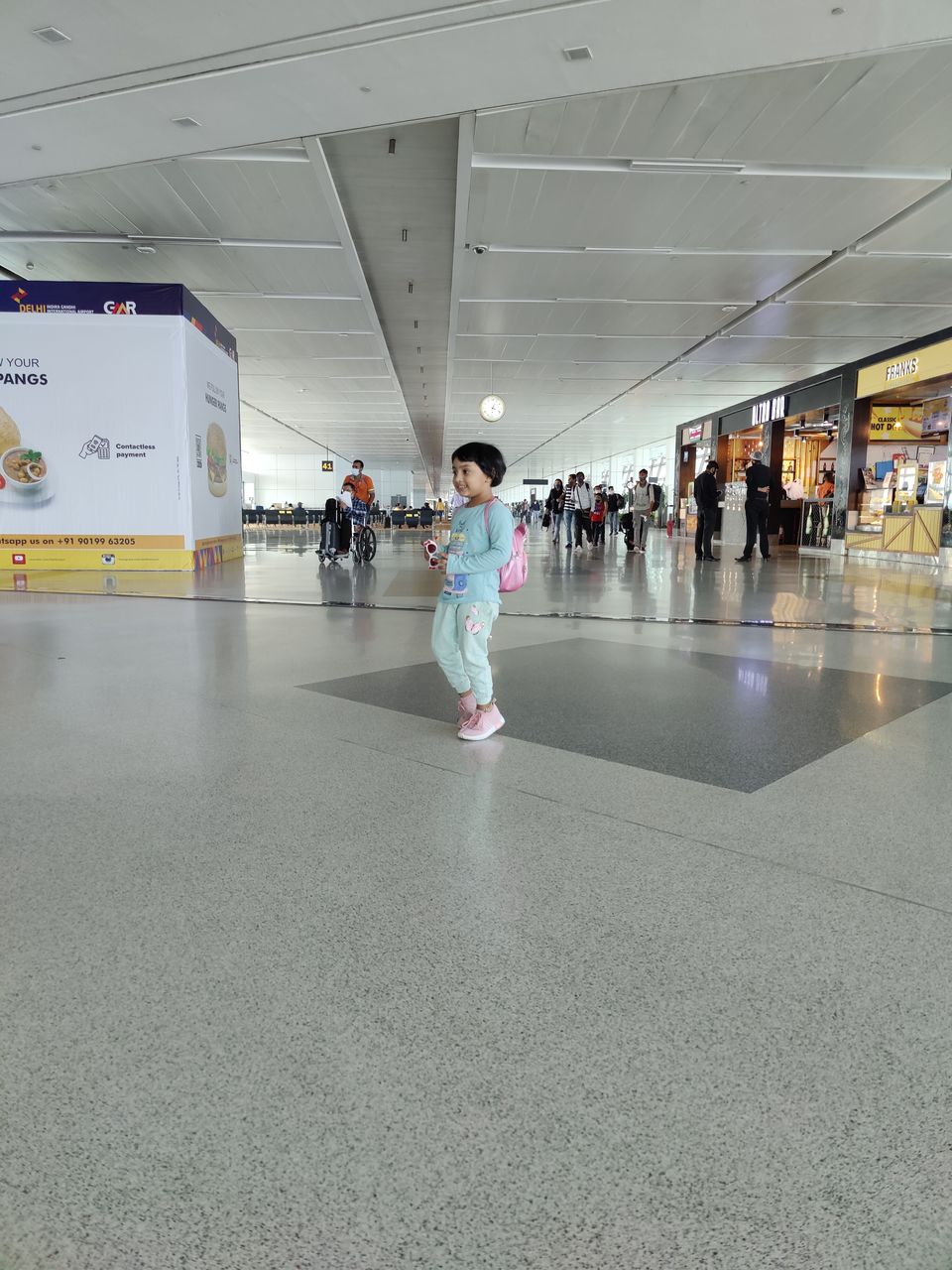 We took flight to Jaisalmer from New Delhi, which was the most convenient way to reach there. At Airport, it was like normal days, normal stuff, just mask on and keep distance.
At Jaisalmer Airport, the cab (already booked), were waiting for us. And precisely called us "n" numbers of time to ensure that we reach at him rightly. A true gentleman indeed. He took us from Airport to our booked Hotel.
We rested at the hotel, freshen up and further took the same cab to see the local lake.
It was too crowded and bit dark, hence we avoided boating there. Good market place to buy some local stuffs and cloth.
There was a cinema hall where live puppet shows were being shown. But I don't like sitting idle for long at a place hence avoided visiting there.
At night we had a roof top dinner with amazing views. It was vegetarian local food. If you are found of spices then you might not like the taste :) But i liked it.
Night spent well in haweli size hotel, big beds, a pure Devine feeling.
Next day after having breakfast, we decided to roam local city. So we took the same cab and went to roam the city.
First stop was the main spot of Jaisalmer that is fort of Jaisalmer. Situated in mid of the city it is something to witness.
We book a guide, who took us to the entire circle of the fort from inside. Along with explaining all things.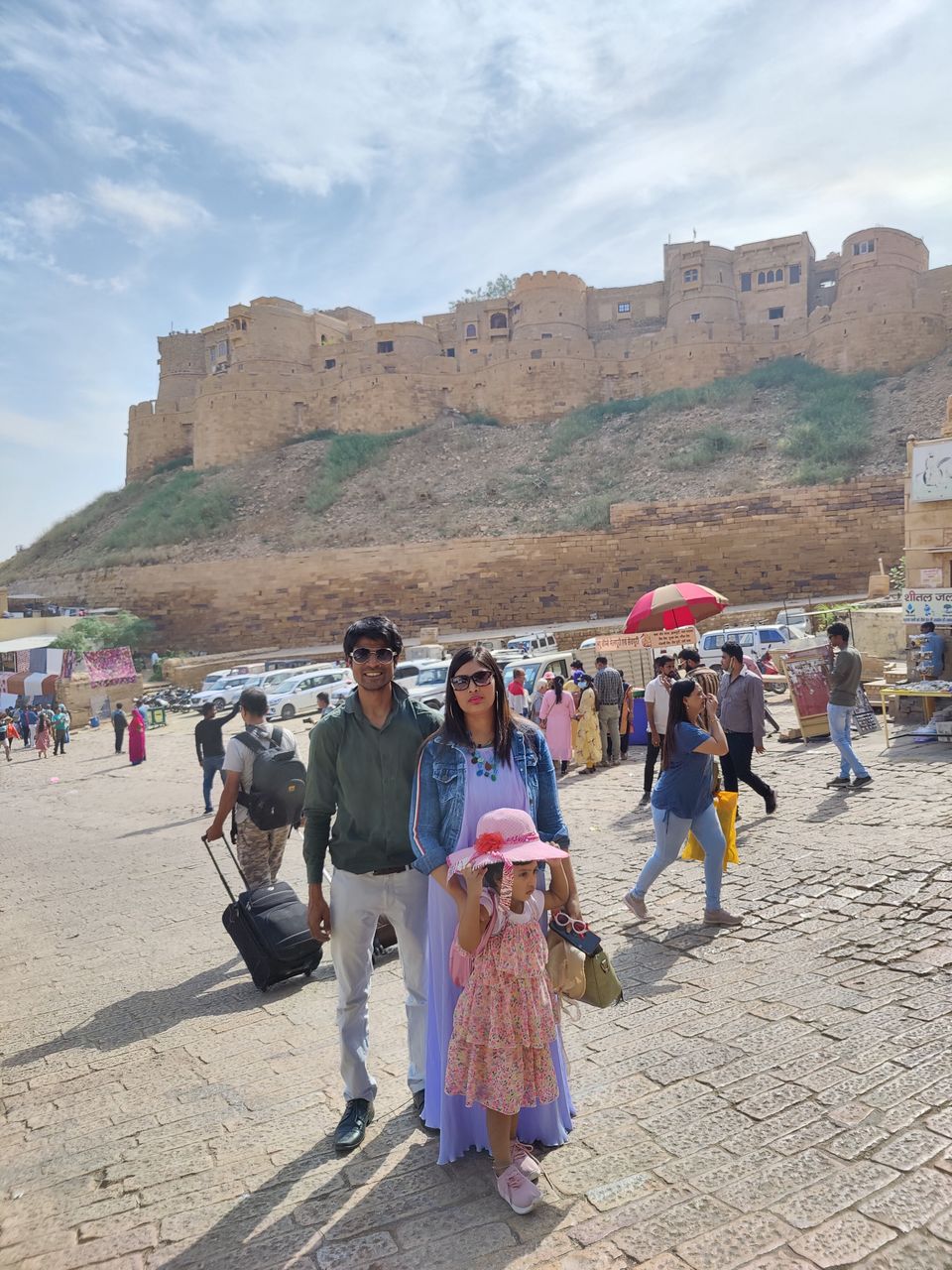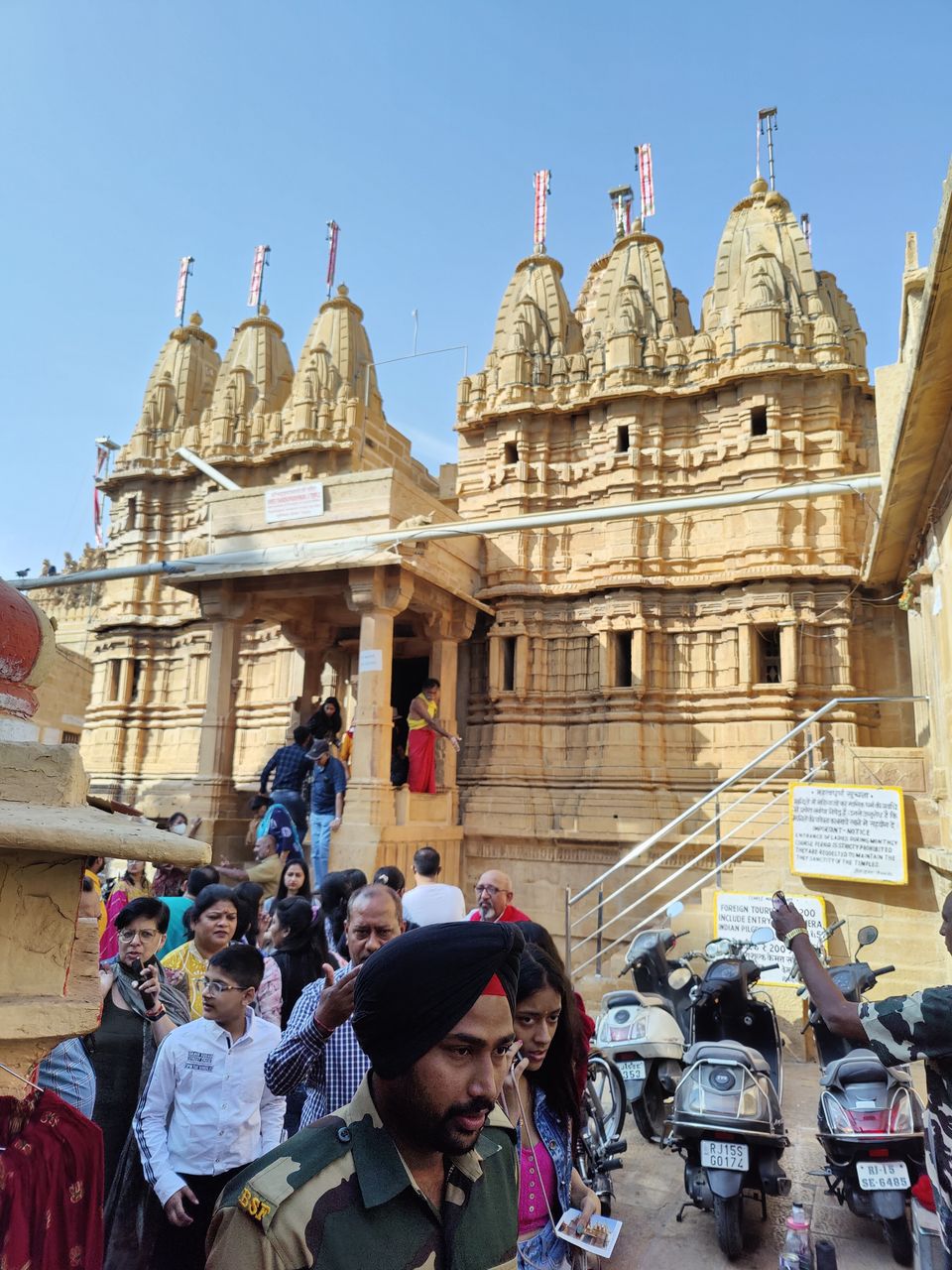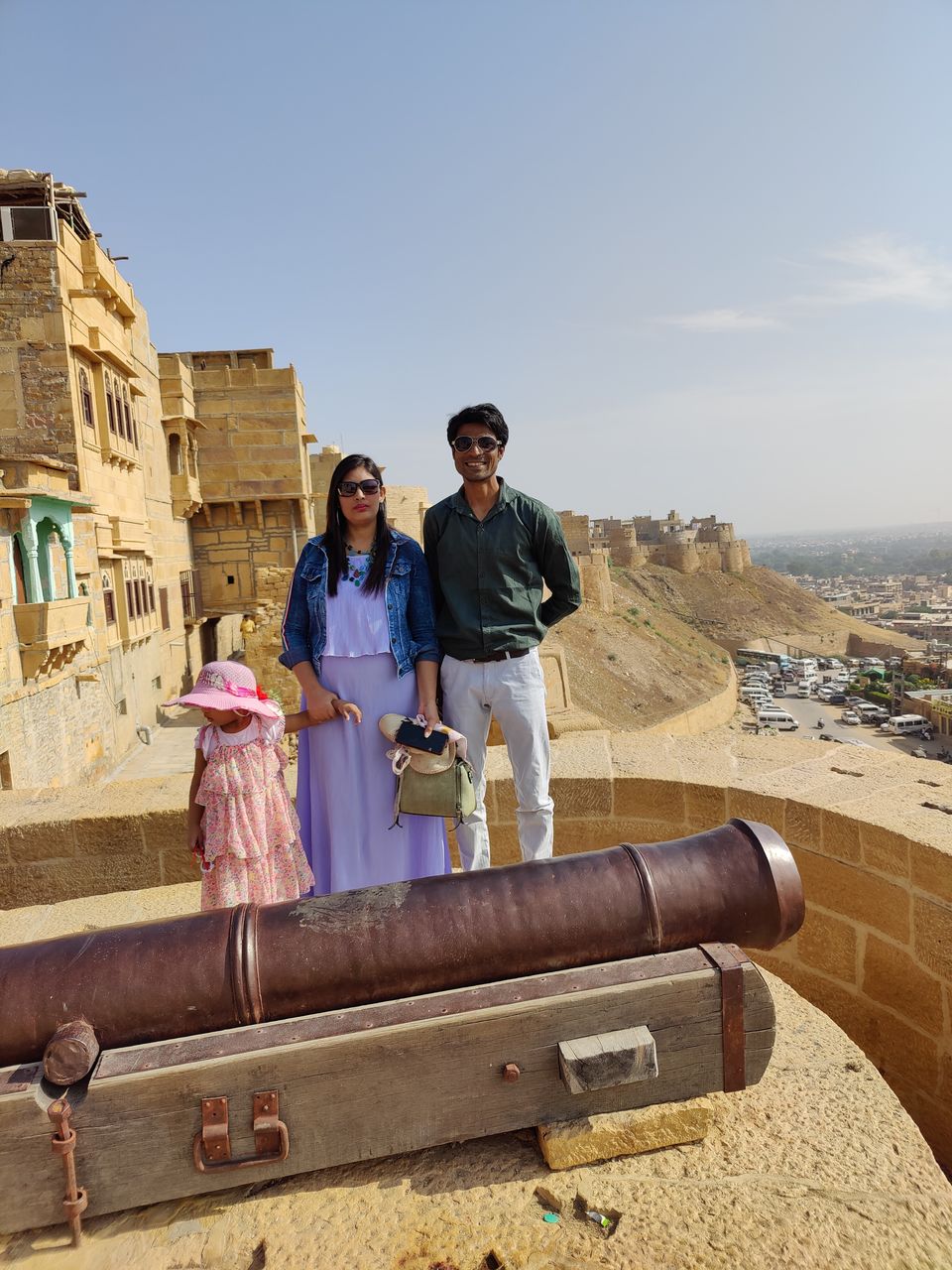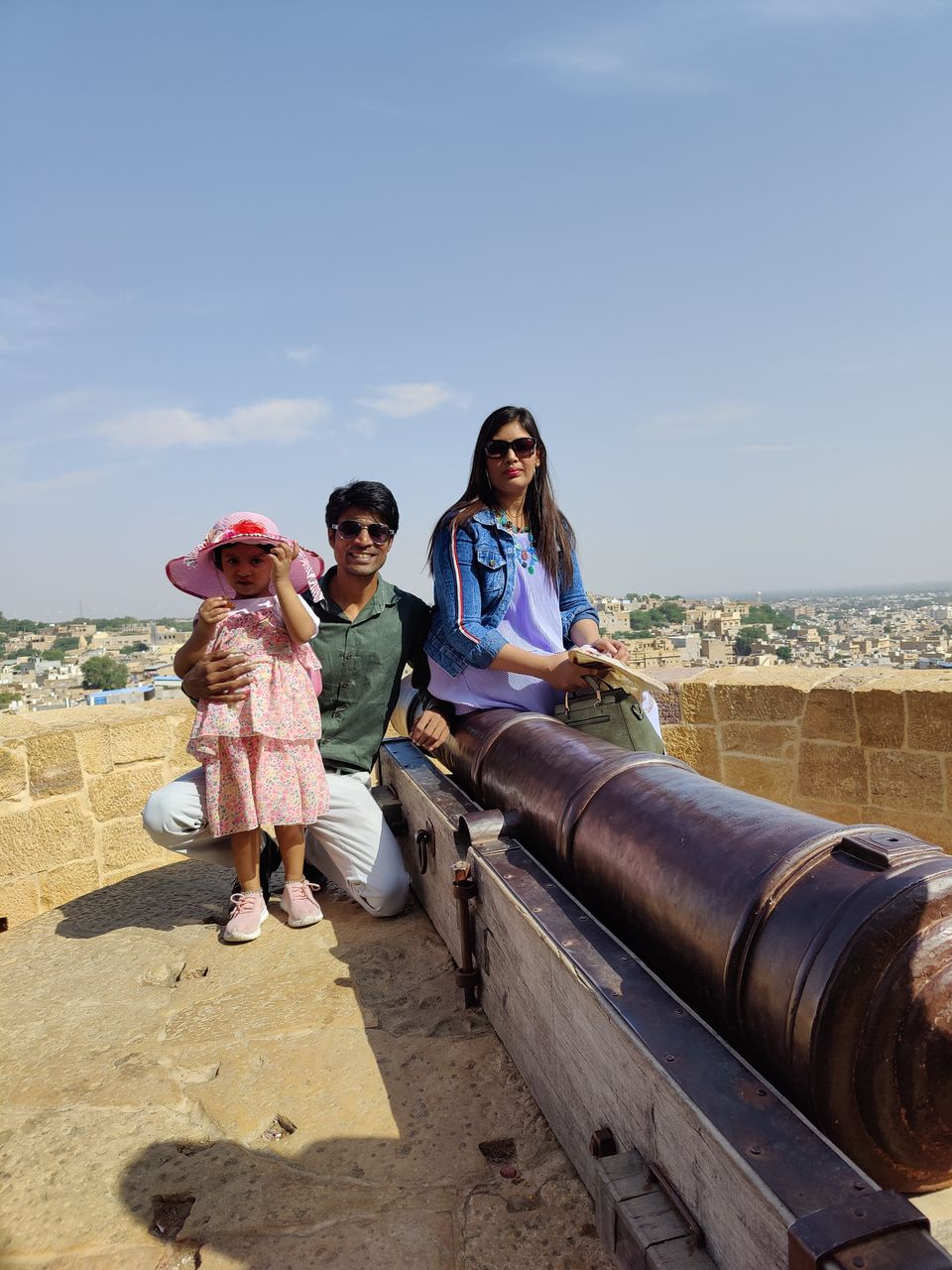 Inside the fort their is a famous Jain temple. And there are more than 1000 statues of their lord.
This one below is made of Moon stone and is estimated to be worth billion of dollars.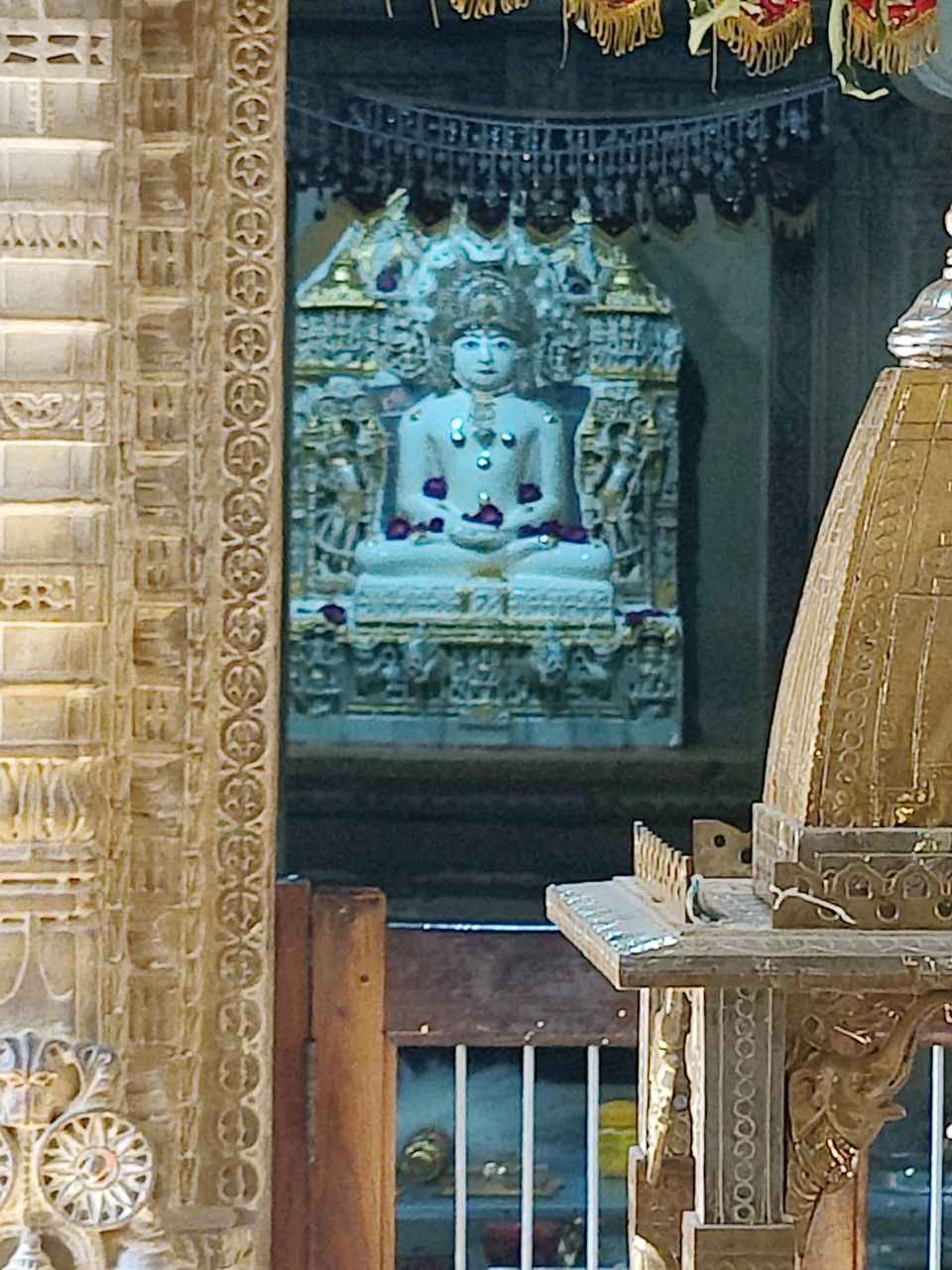 There are many stalls inside, one of them allows you to dress up like locals. We are too old so we tried that stuff on Abeeha.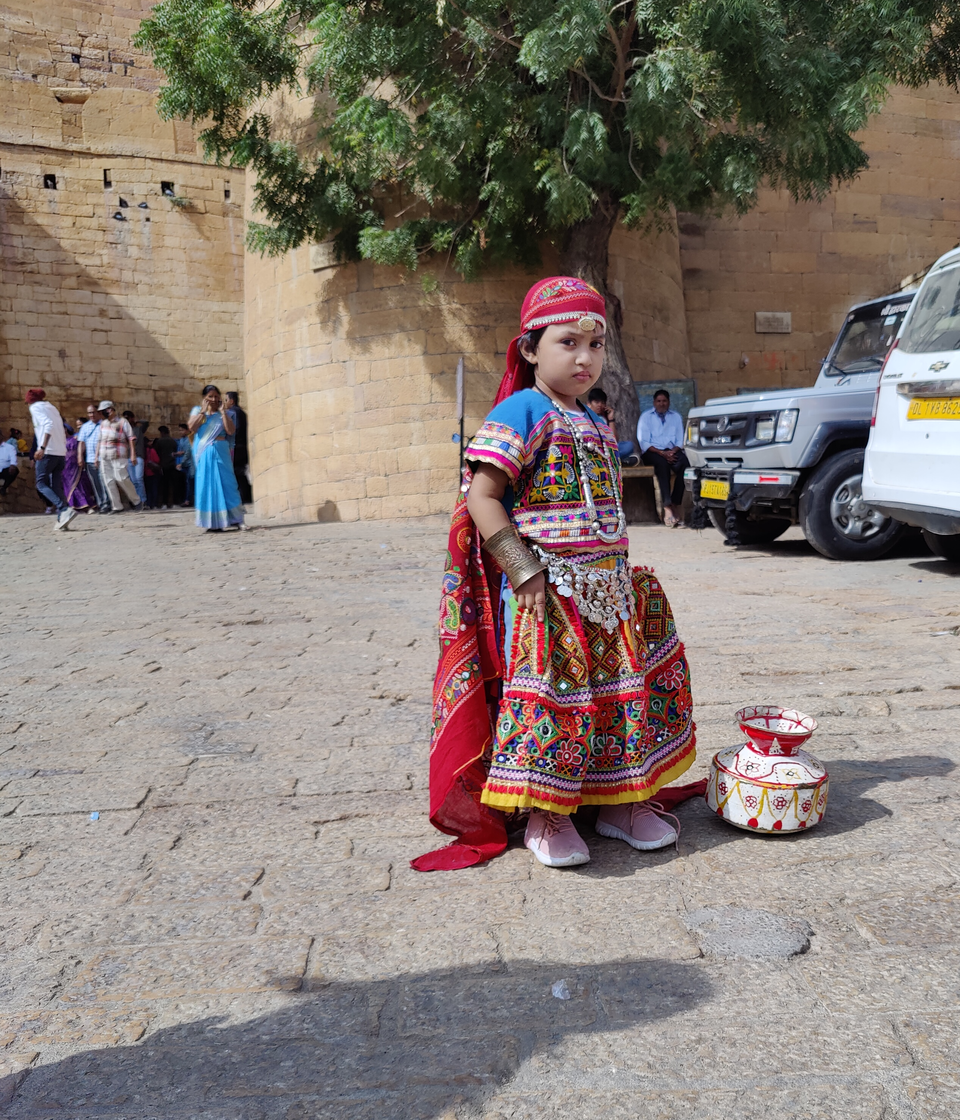 She looks Cute, but was very angry as why we have chosen her for the demonstration purpose.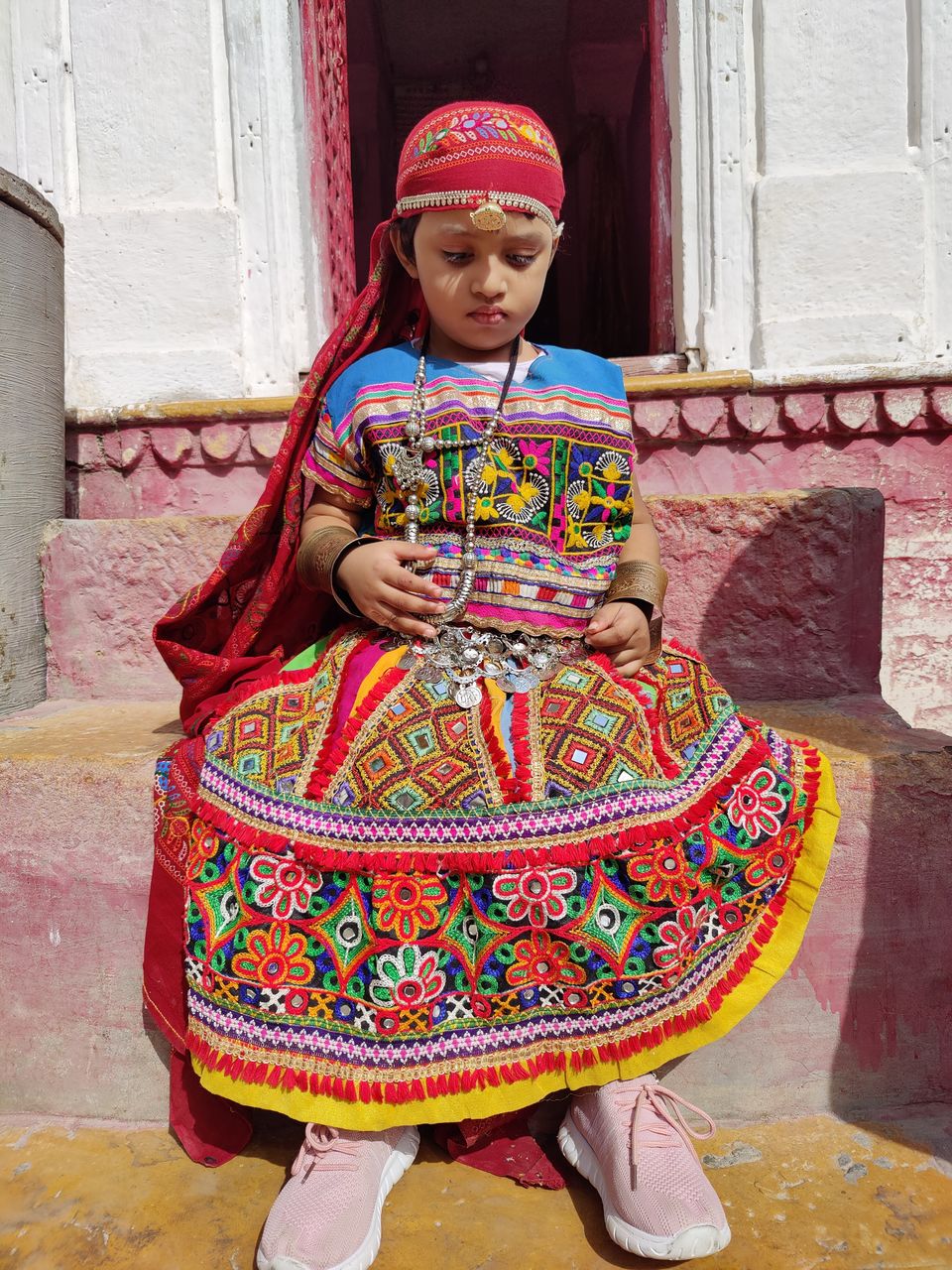 It took us time to console her and made her back to normal and cheerish :)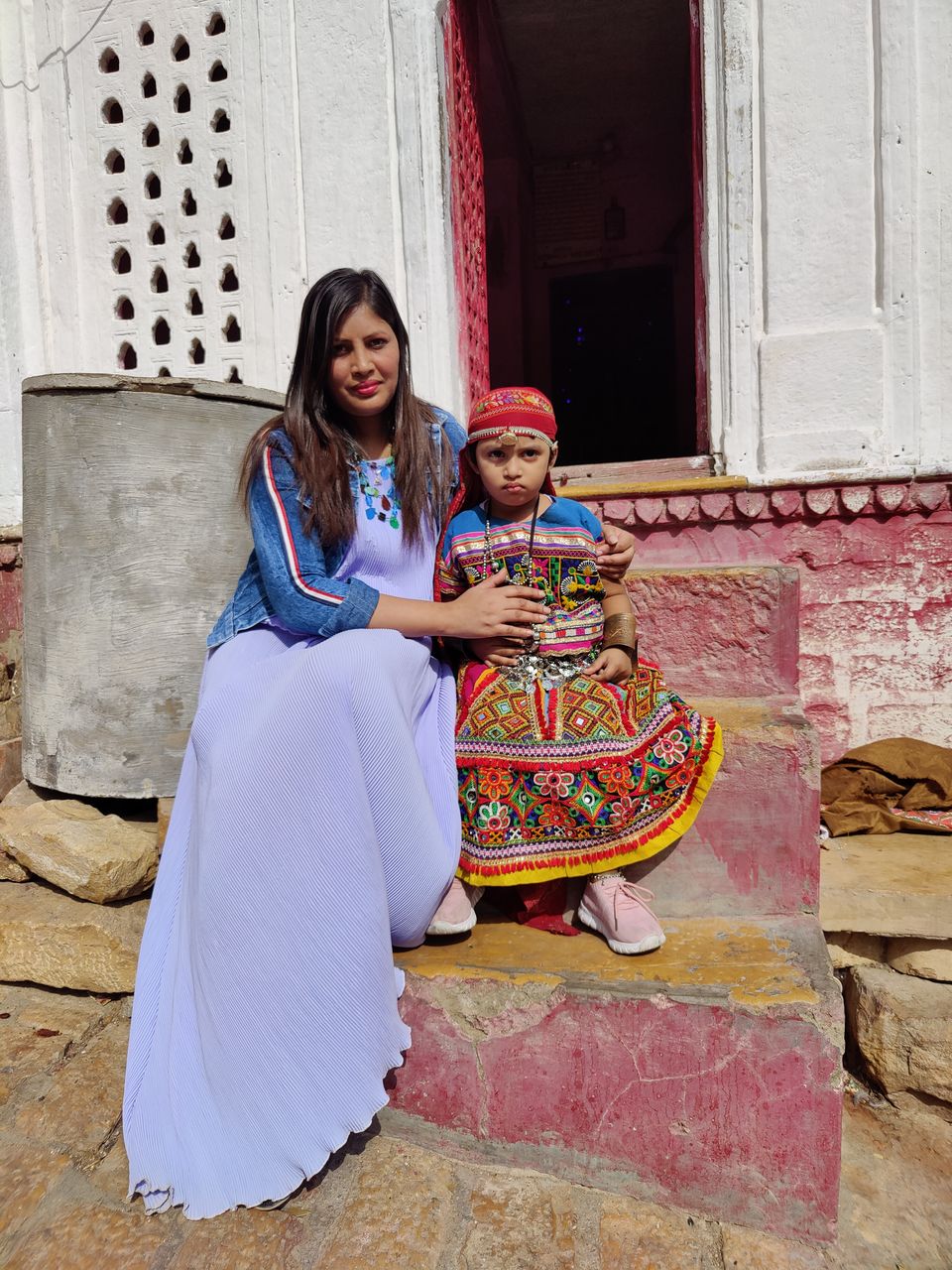 We further went to see the "Baniya Mahal". Businessmen houses. It was more posh and luxurious then the kings Mahals.
I mean look at the pictures, they use commode at that time 200 years ago. They play music, eat good, live good, wear good and have lots of instruments.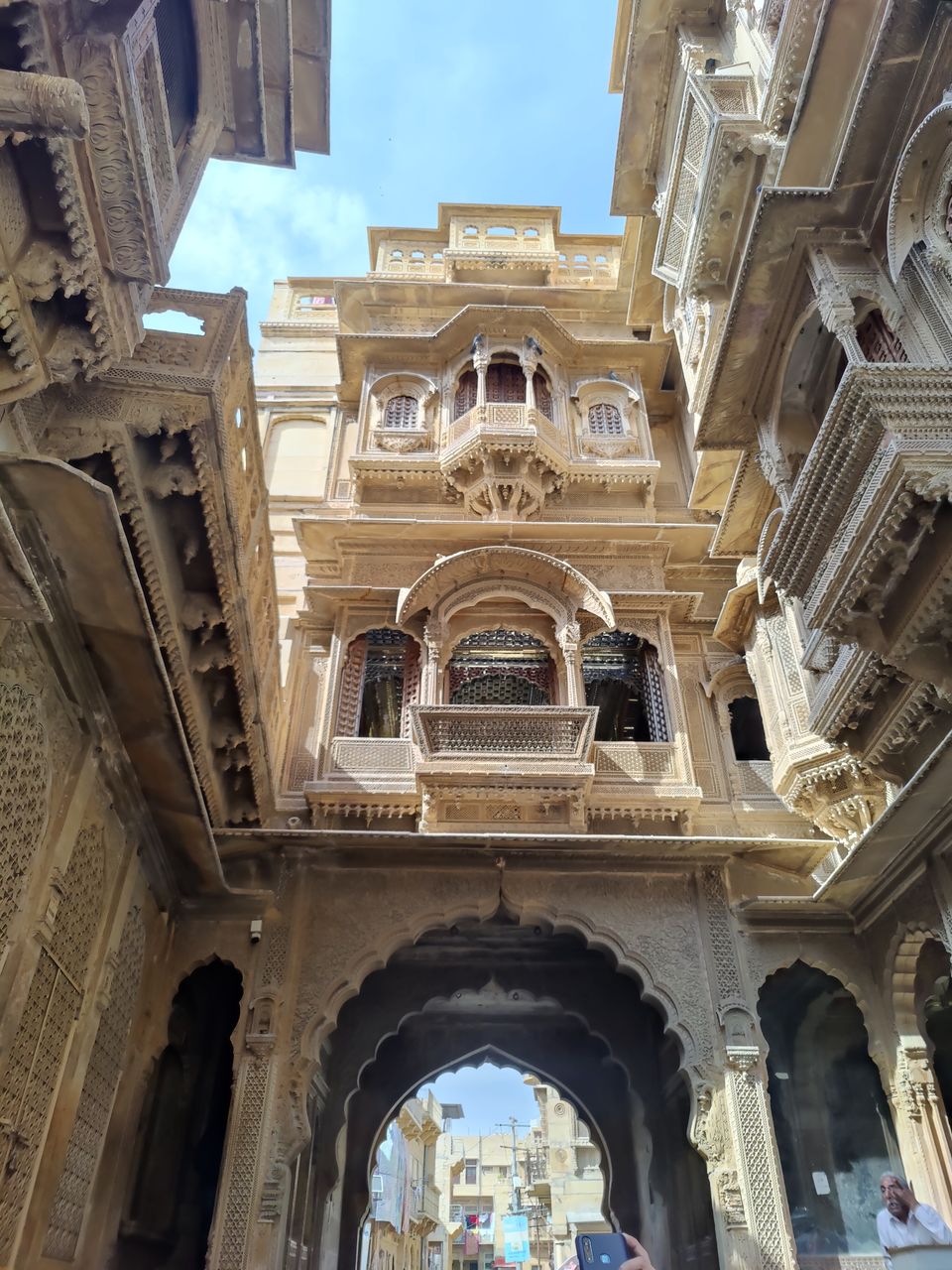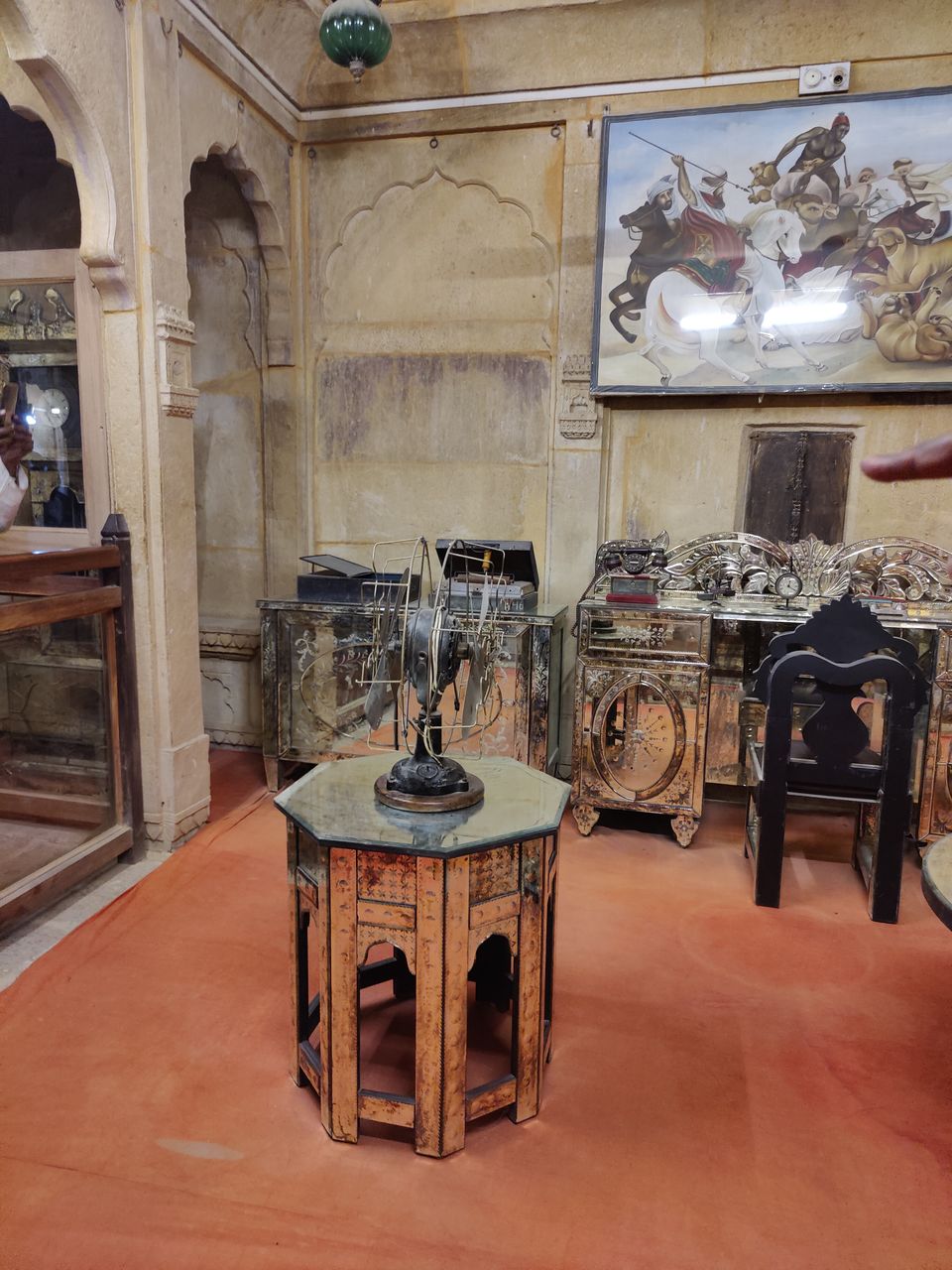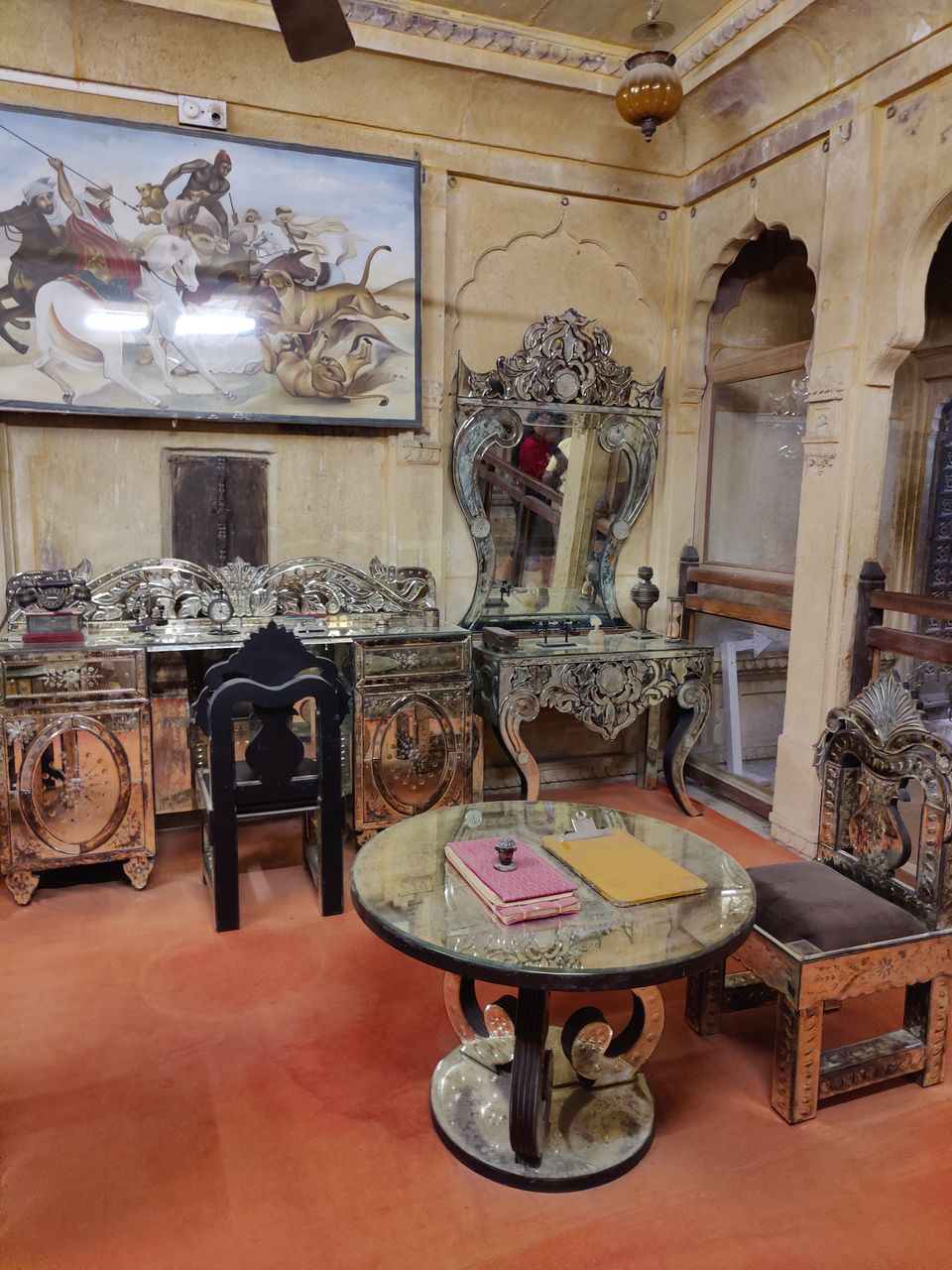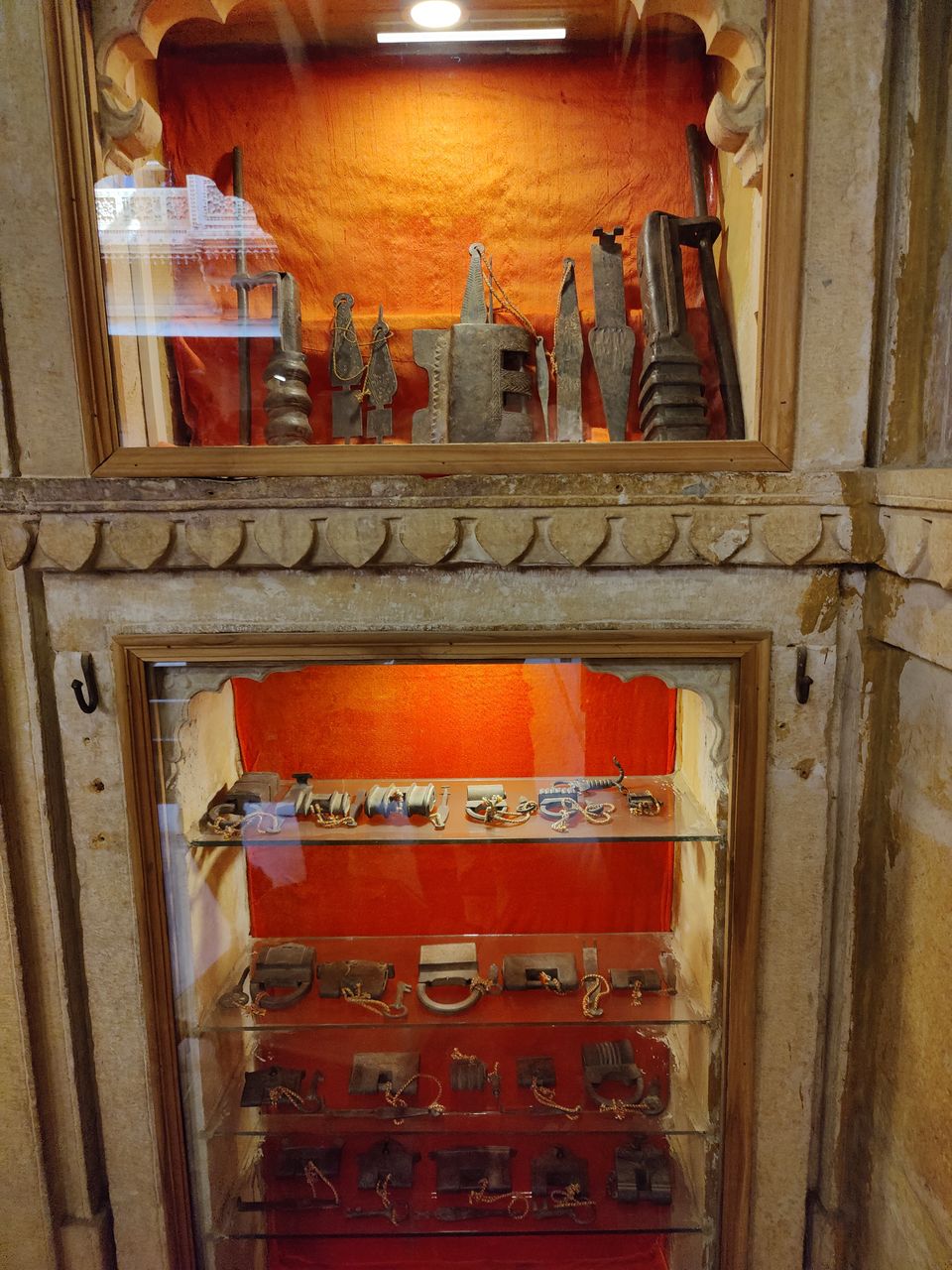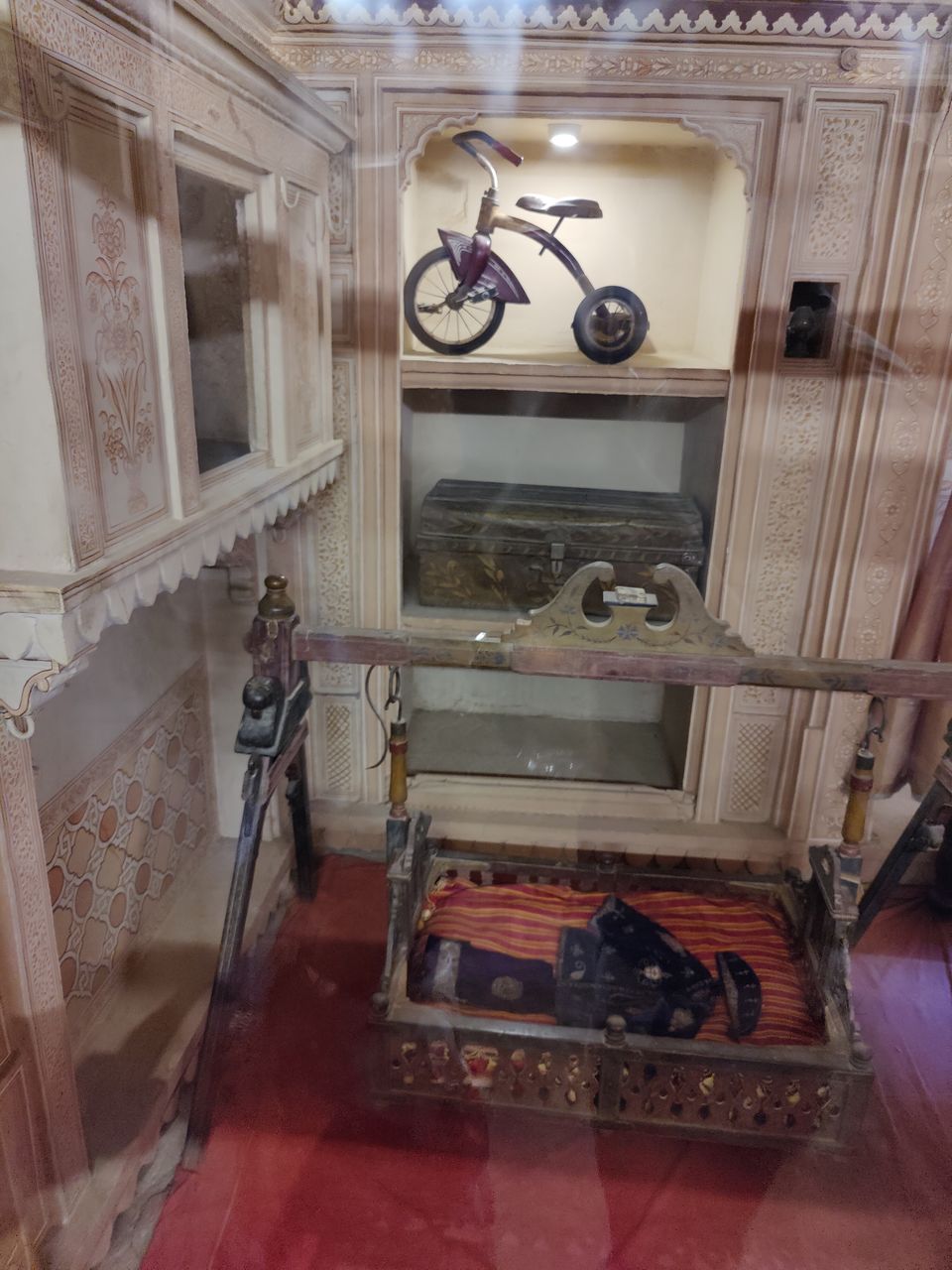 This includes fridge as well. I mean they were really intelligent and advanced people.
We took a good round of all the Mahals, 3 of them. And further rested to have some food.
We further went to see the Real Kings Palace, where the actual king lives. I mean yes he is still alive and is the king of Jaisalmer.
If you remember the famous movie "Sarfarosh" - Aamir khan. Here "Mirchi Seth" used to live and the famous fight scene happens here.
I was busy with my schedule hence avoided meeting the King, he was waiting for me, but I am a punctual guy ;)
From there we went to "Kuldhara Town". It is one of the most haunted place in India.
It was a town of 84 villages. Where just in one night entire villagers left the village. And before leaving they cursed that no one would be ever able to live on these grounds.
Still over 200 Years, there curse is seems to be working well.

There were broken houses, tunnels, Bats, and lot more. Something was real bad about this place. Hence I avoided staying here longer and continued the journey.
Our camp where booked somewhere in Thar desert and the cab driver took us to our swiss camp. It was huge and very comfortable with bed, table, washroom, waiting areas, chairs and additional space.
We rested there for a while and further went to see the adventure of Thar desert.
An open jeep was waiting for us outside the camp. And it looks so sporty to sit in that. The driver, local Rajasthani guy told us only two Lines.
One was " Dear Sir and Madam, requesting you to sit tight in the jeep and Hold something tight". Second was "Just forget everything and enjoy".
And guess what the jeep was running at a speed of 100 at desert, with ups and down. We all three were doing acrobatics half in the air and half in the jerk. But it was amazing to be very honest.
Further the jeep took up to a place, where the camels were waiting for us.
Another adventure, though the speed was less, but the height was very high. But we really had fun roaming the desert in it.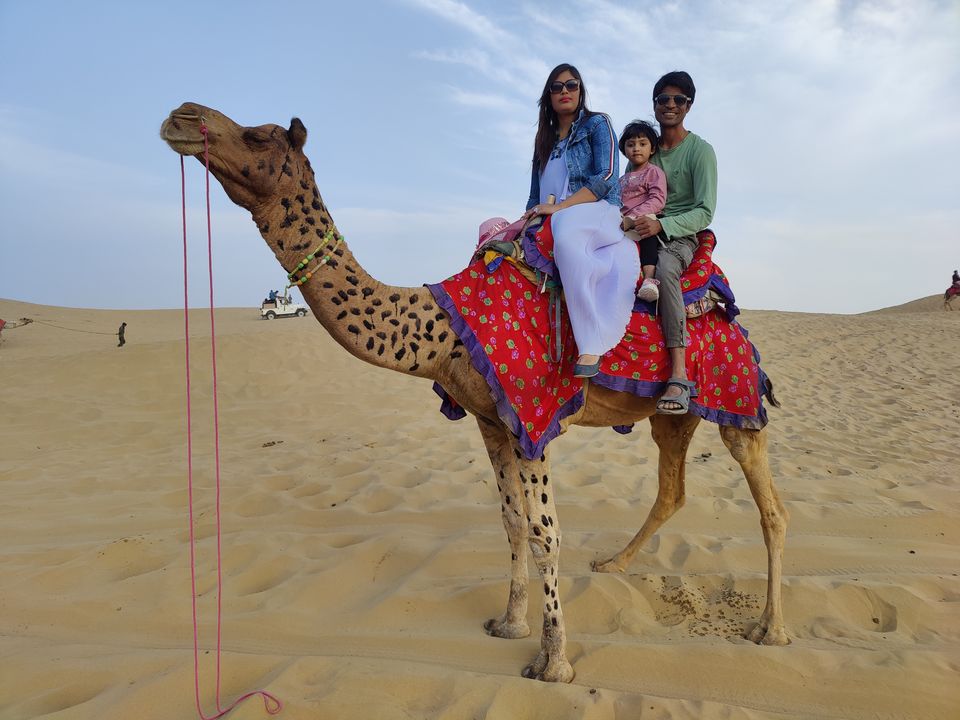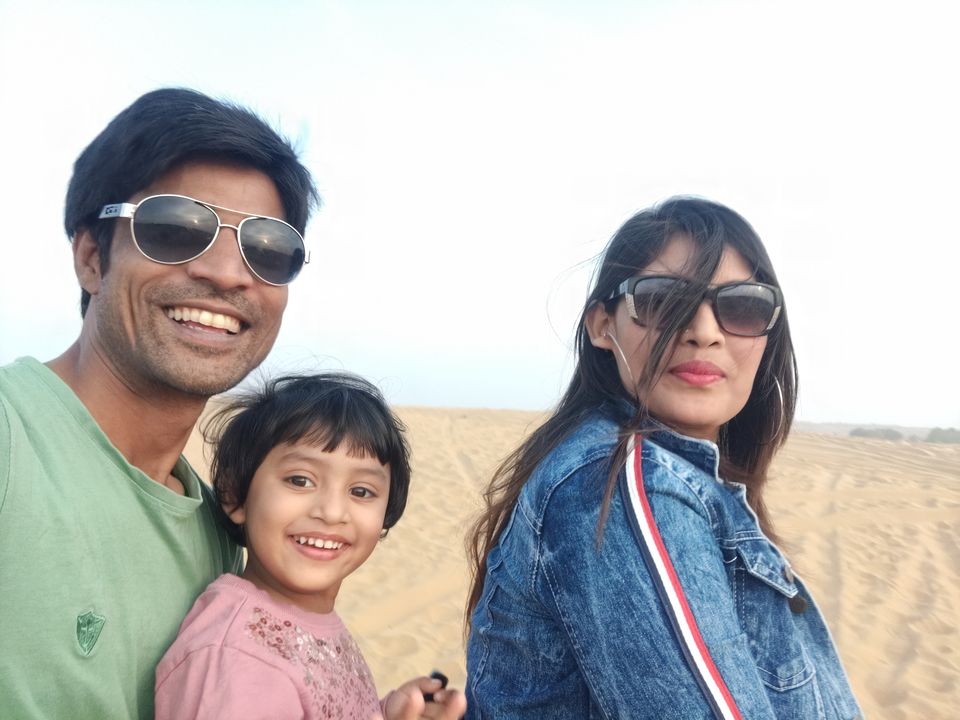 Now, we went to see the actual deserts and do some adventure activities.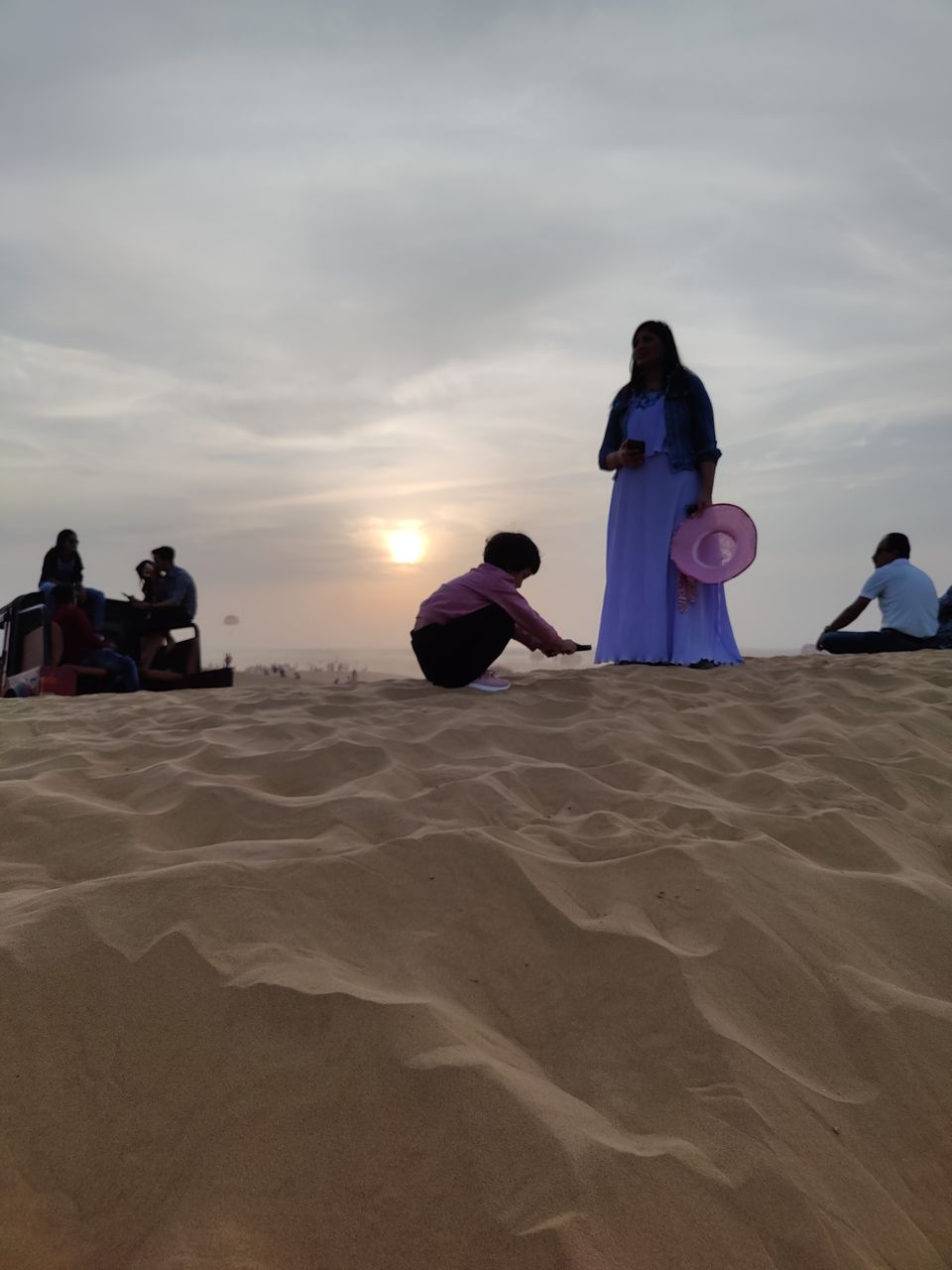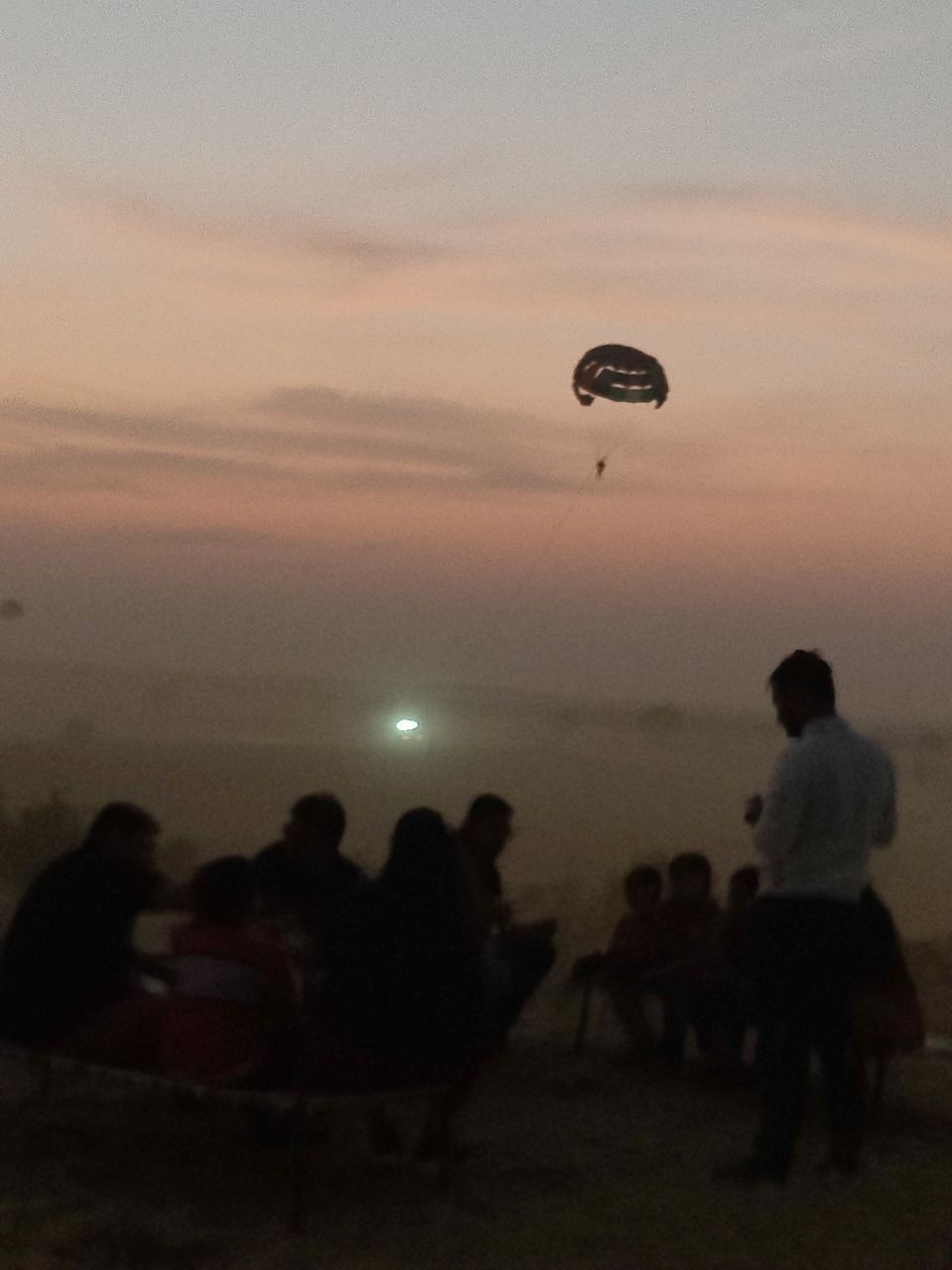 We also tried, Para Gliding and sports bike, and spent late evening there.
Further the same Ferrari took us back to camp. Ahh amazing 4 hours.
At Night local folk music was being organized so we enjoyed the rest of the evening there.
Food here was also similar that we had in the hotel earlier. Low spices, but i loved it. Night spent well, due to the entire adventure we did throughout the day.
Next morning we took the cab to witness another amazing place that was actual LOC. Line of control - Pakistan - India Border.
There is a village named Tinot. There you need to take permission from the Army to visit the border area. Limited passes are issued daily for the tourists.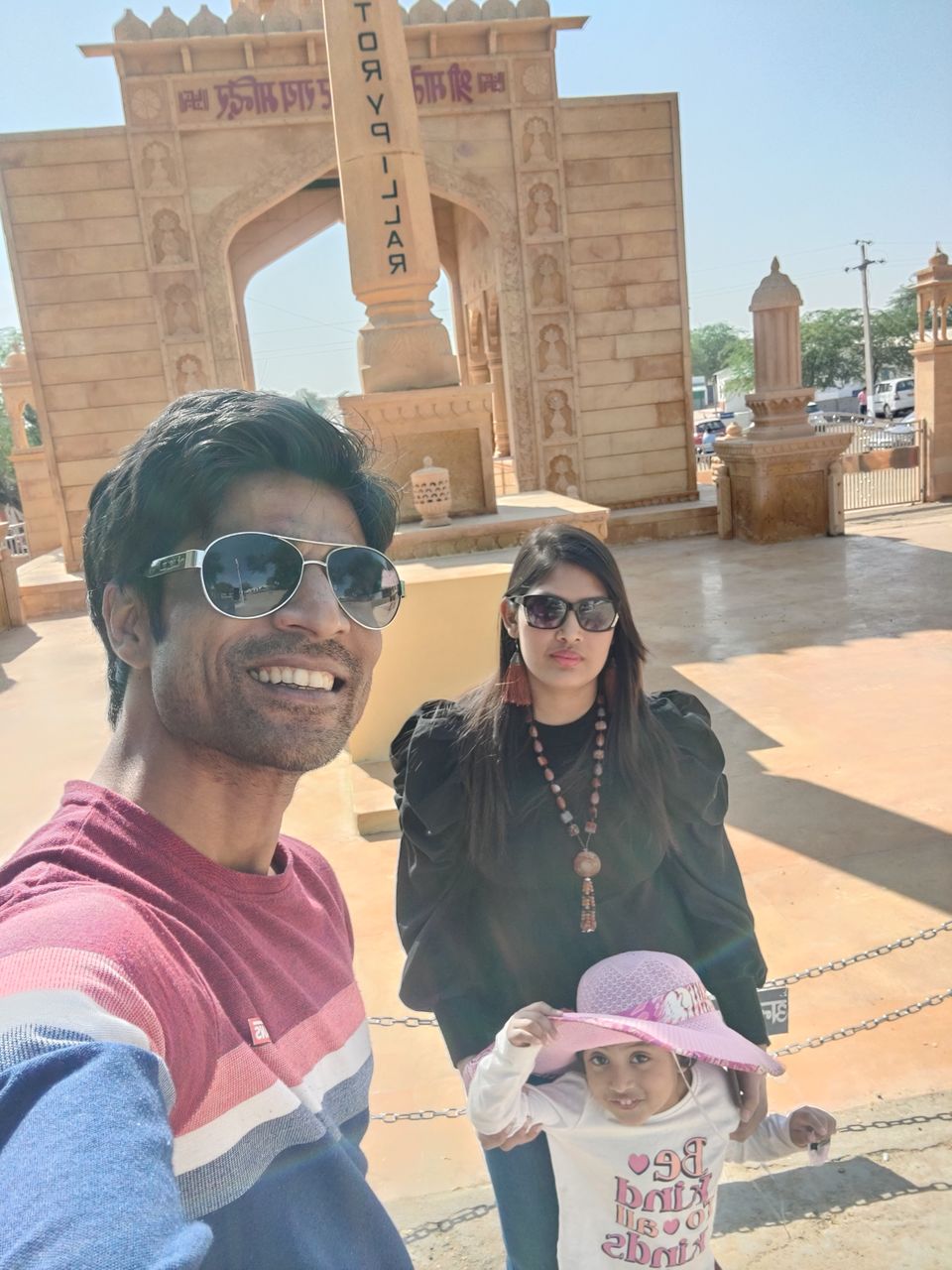 We took ours and continued our journey. The pass was being checked at three places till the time we reach actual LOC.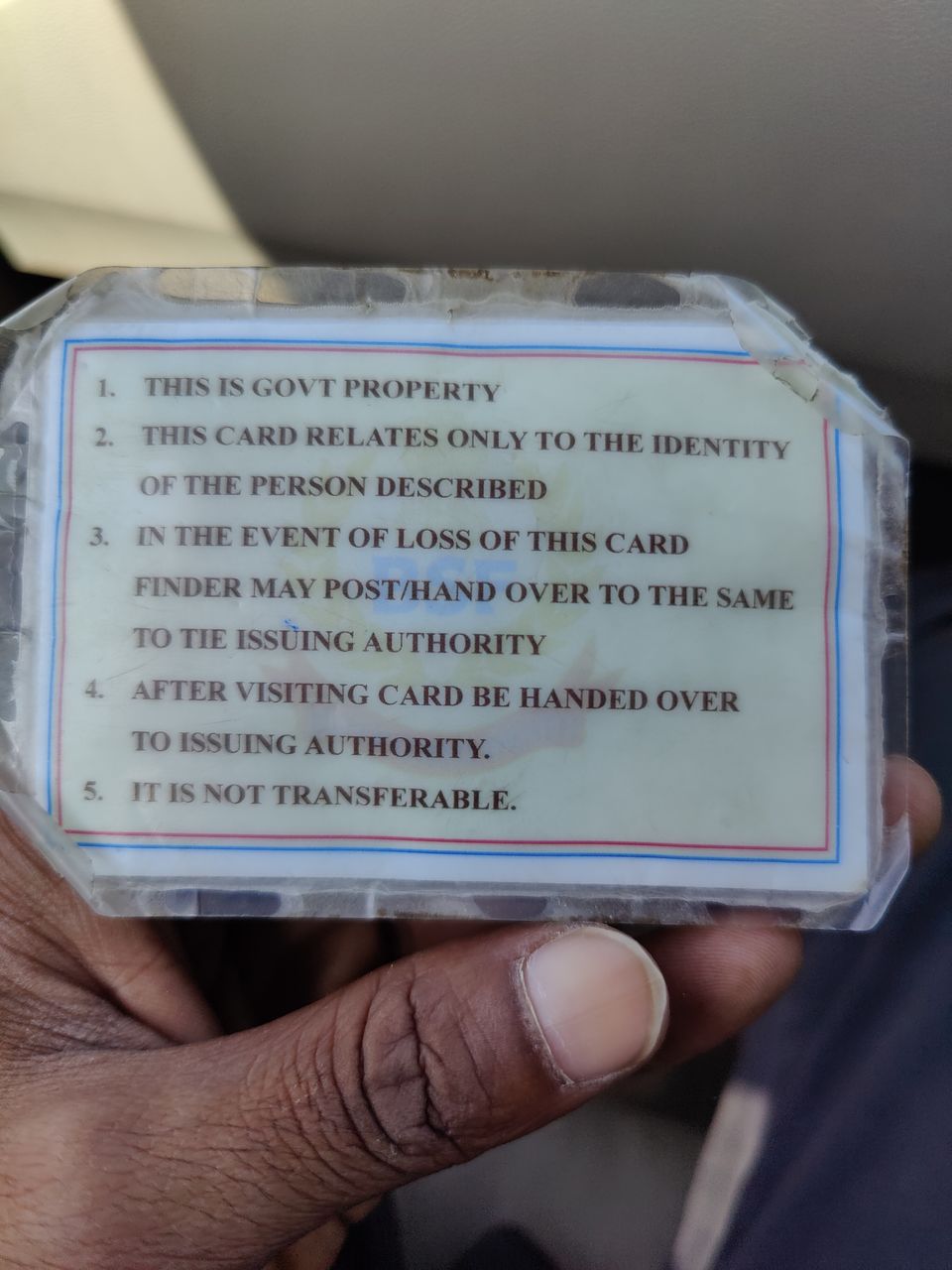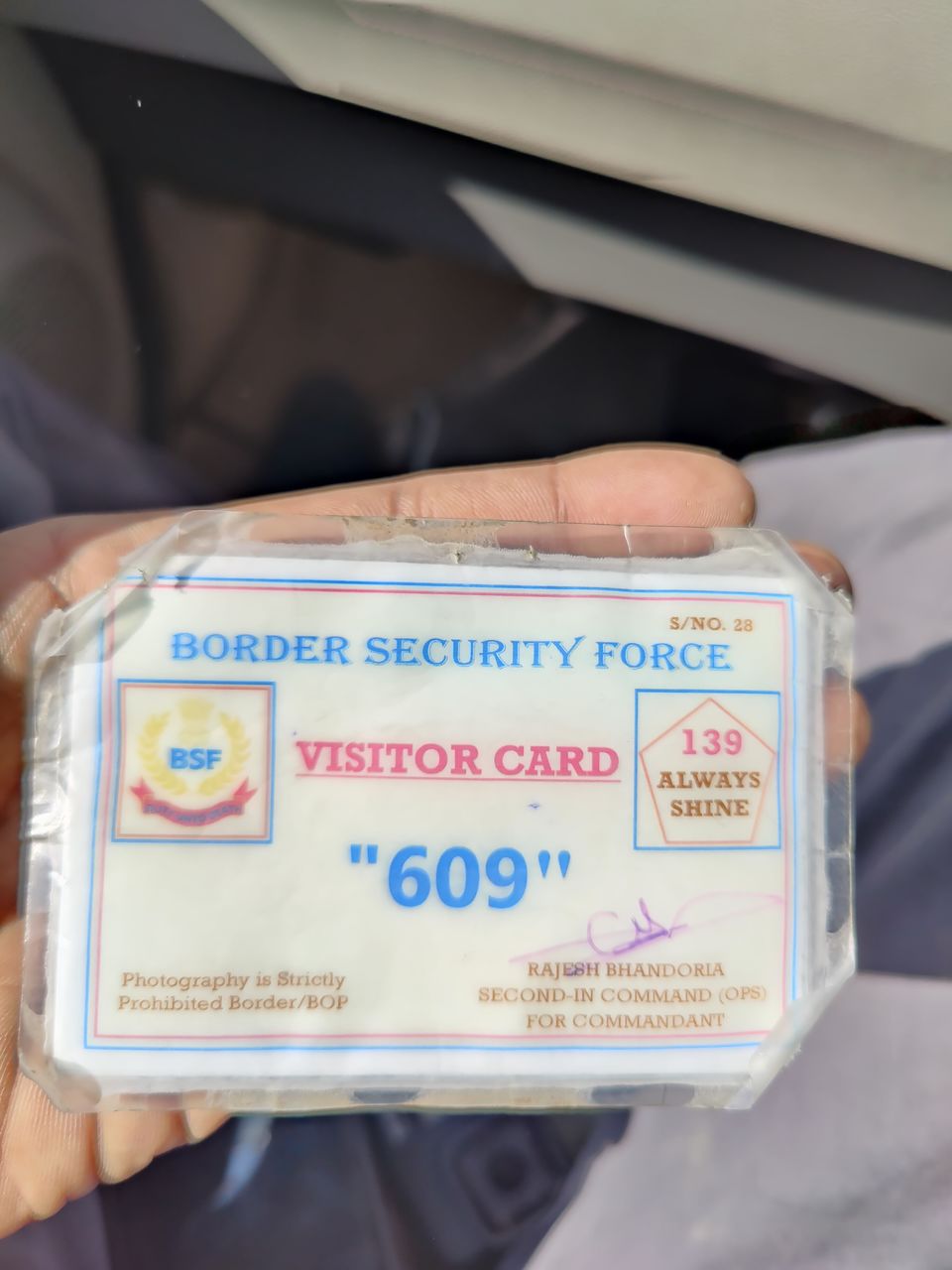 At this place the feeling was different I feel patriotism and lot more. I can see actual pakistani building, their army base and actual line of defense.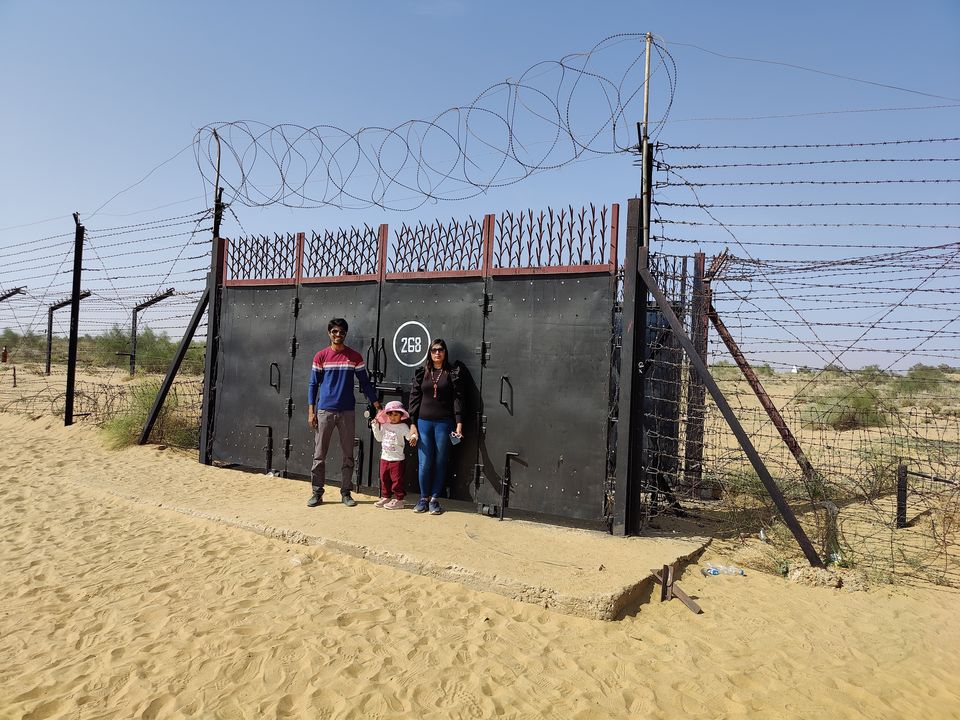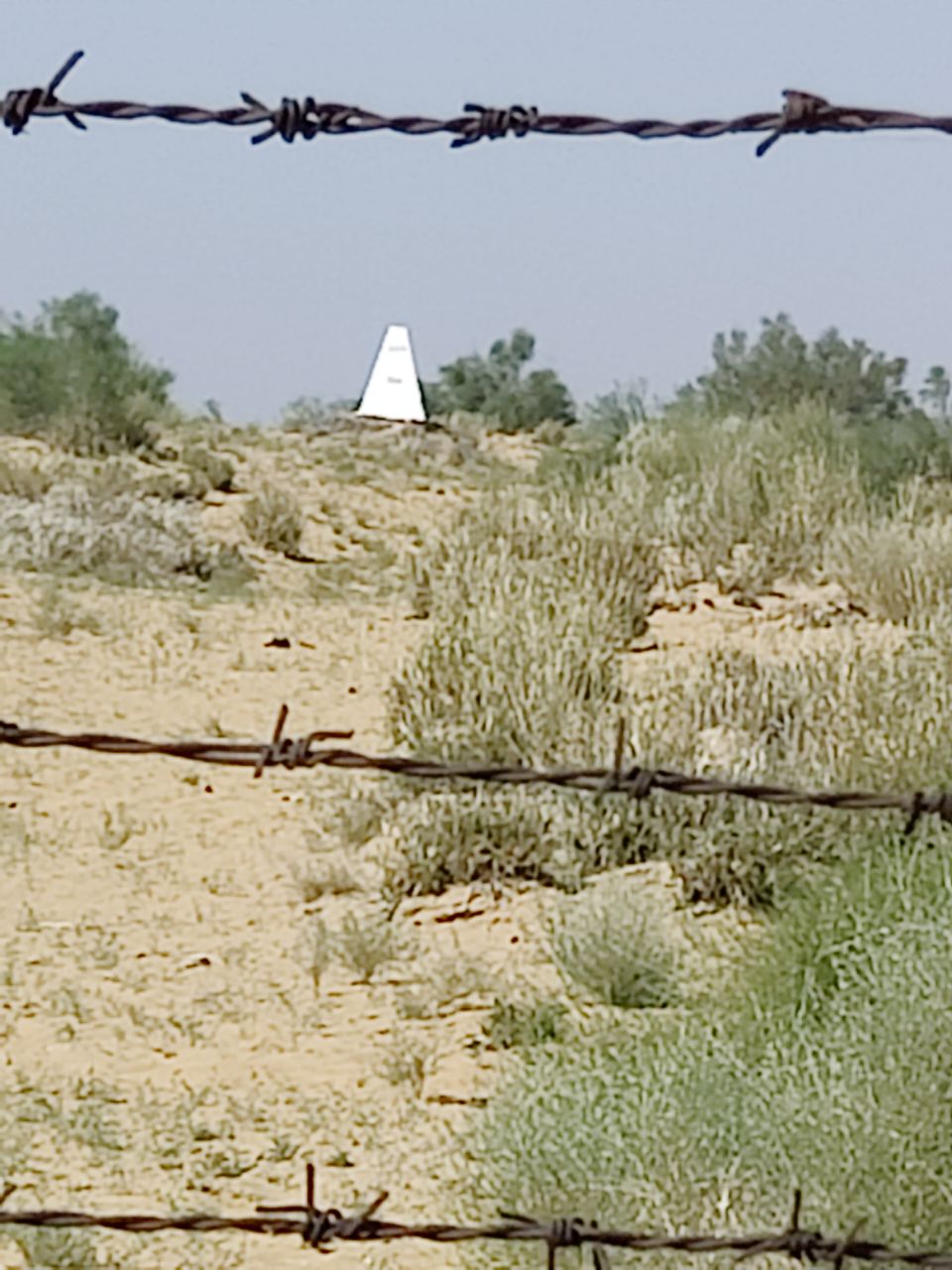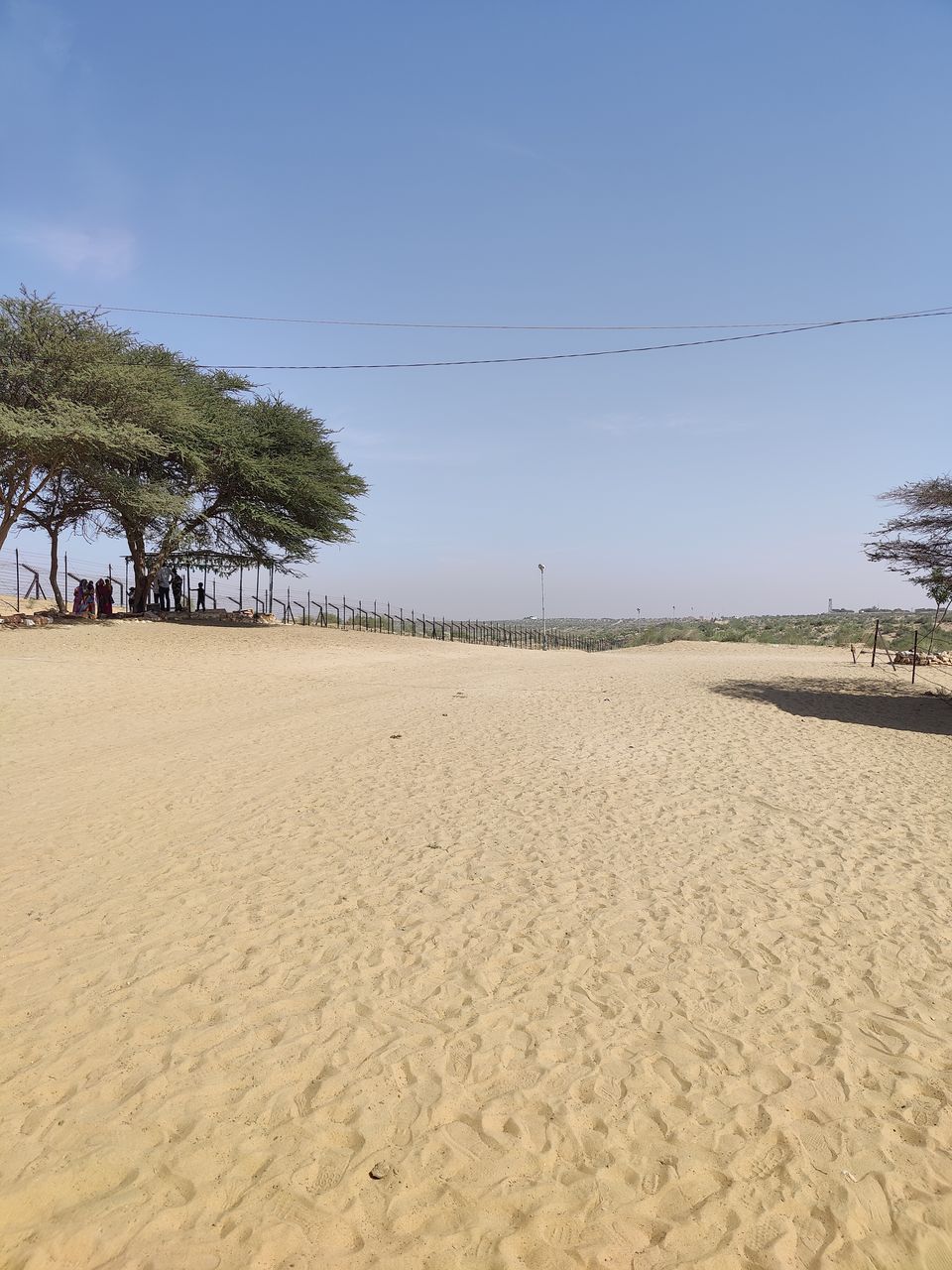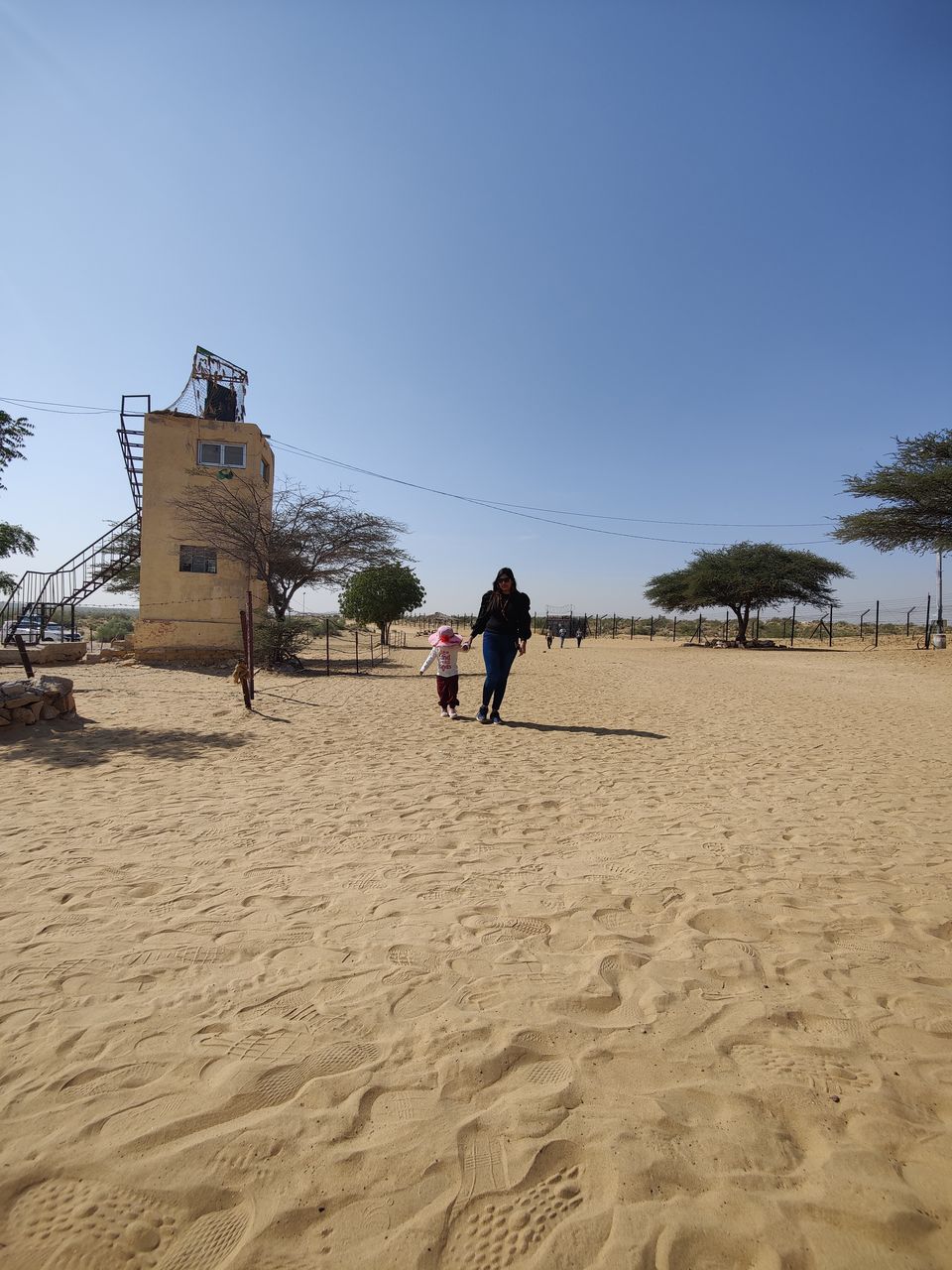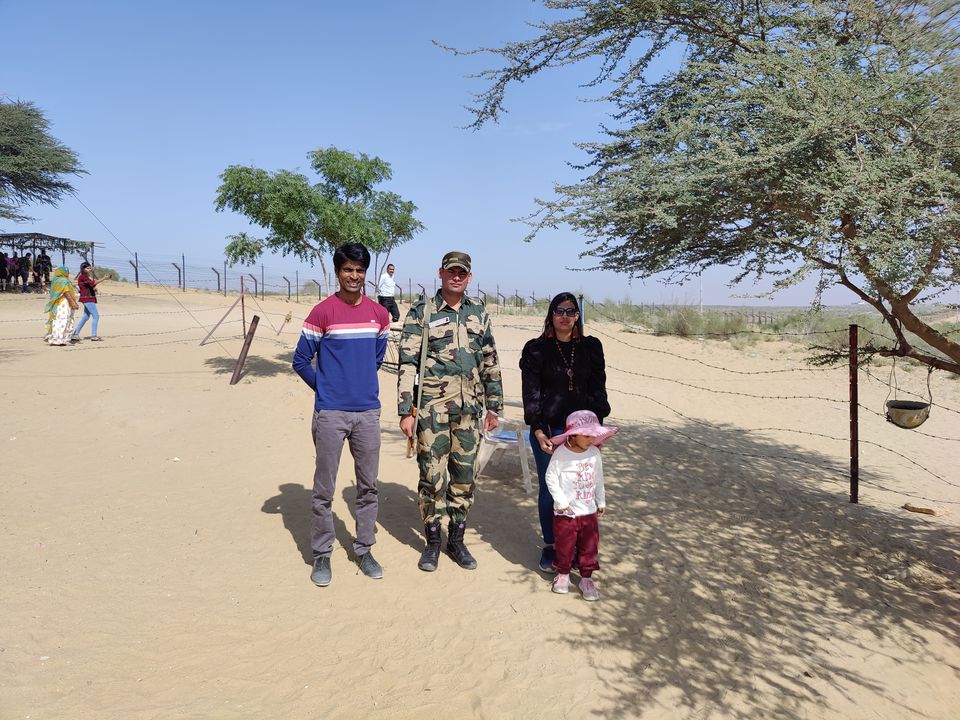 From there, we continued back to Tinot and further to a war museum. There is a place where One Pakistani tank was being destroyed and that was the turning point for Indian Victory. Hence to celebrate that the War museum is being formed.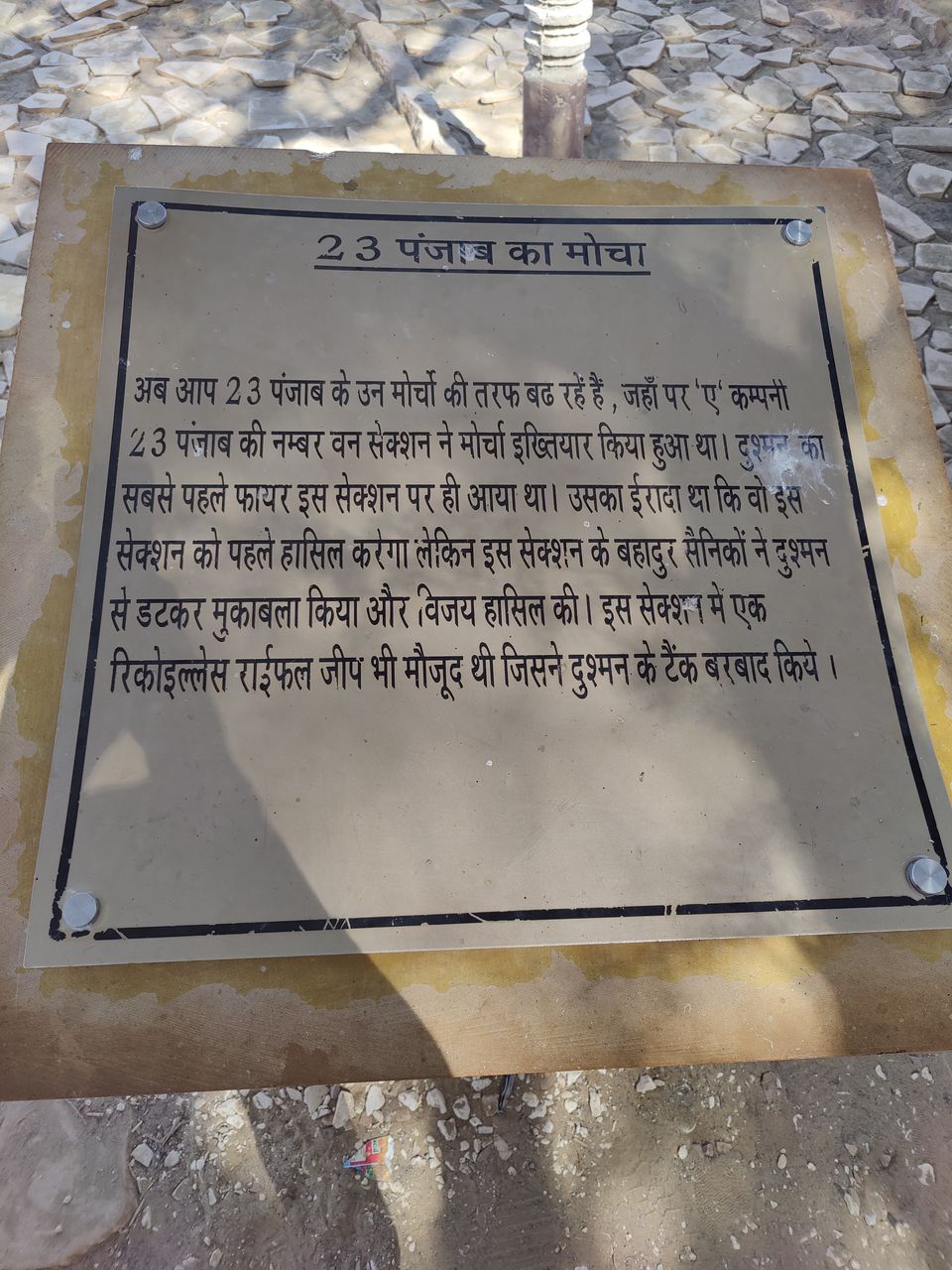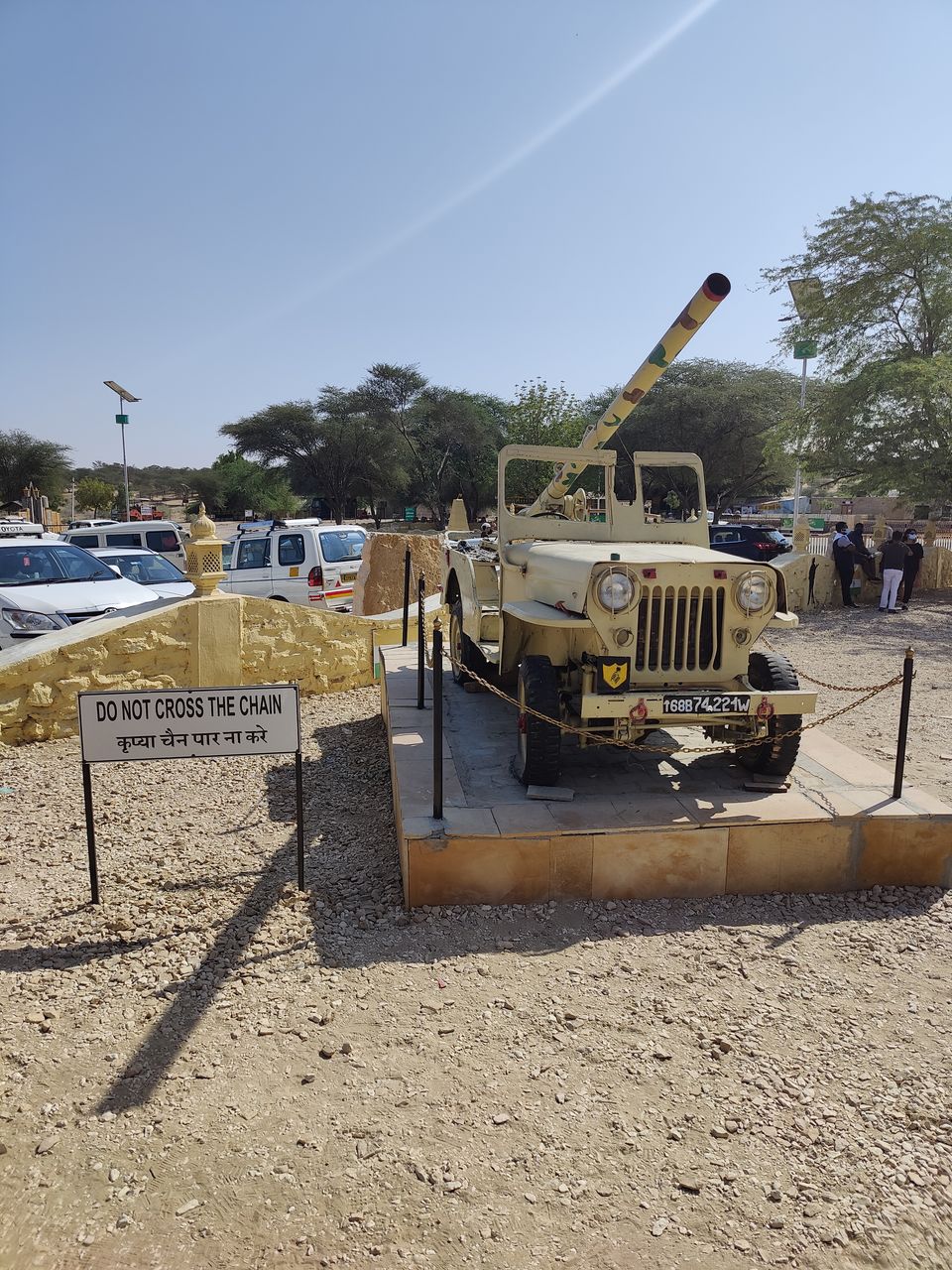 You can roam, see tanks and other equipment's, machines being used. They also show a war movie here. Where you could know, what actual happen there.
From there we went to have a local lunch and further returned back.
We returned back to Jaisalmer city the same Hotel.
Since our returning flights were cancelled, we decided to return back via Sleeper Bus. Which took approx. 16 hours from Jaisalmer to Delhi. That was one ride I wish to avoid for a long time :)
Hope you enjoy reading this. If you have any questions do comment, I would love to answer them.