It had been a while since Dipesh and I had traveled together, this was a long awaited break for both of us!
How did the planning begin?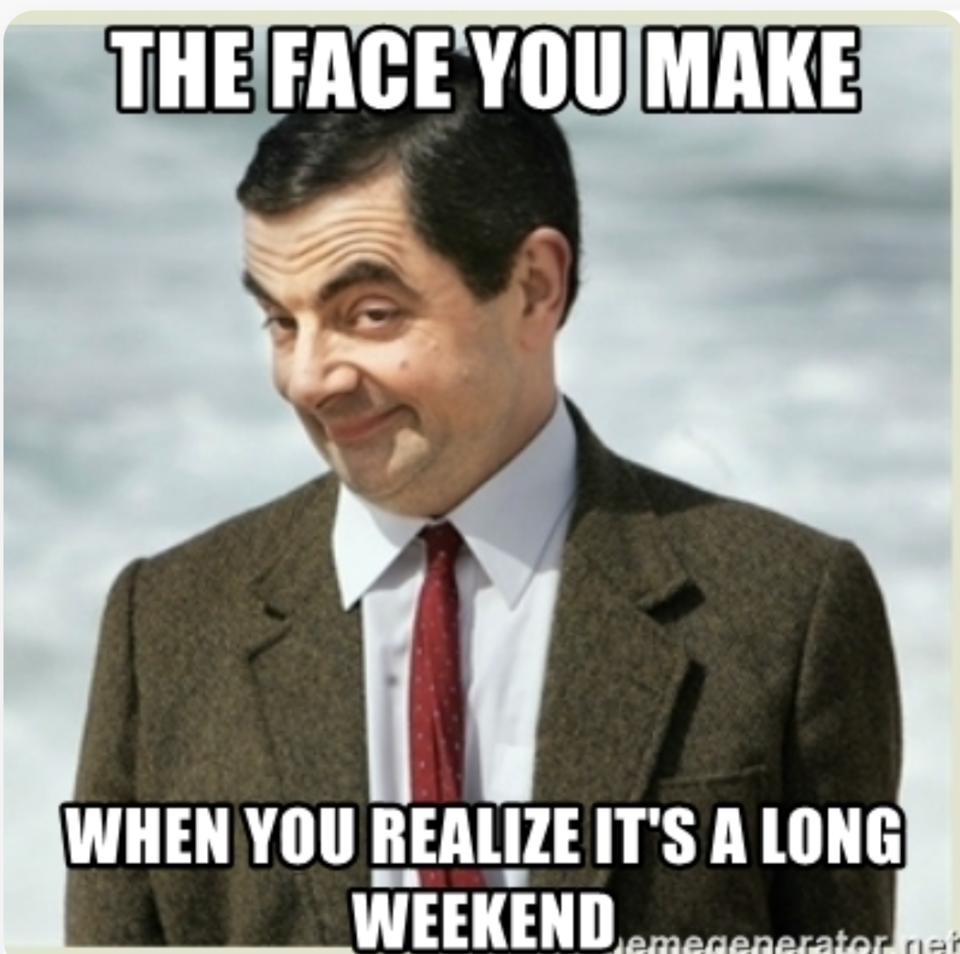 It was one of the early evenings in the third week of September when we decided to plan a trip to the hills. We tried to find the next long weekend where we could plan this trip. The first stage of our planning required 2 major decisions:
Where in the hills do we travel to?
Do we want to travel with a few more friends? If yes, who should we ask to join us
I was keen on seeing the meadows in Dalhousie because a friend had recently visited Dalhousie and the pictures she had posted looked very inviting. So we started off the planning with our tentative destination as Dalhousie.
We then thought of asking a couple of our friends if they were keen on this destination and more importantly if they would enjoy a hillside trip. Both Dipesh and I wanted to ask Sameer and Aditi because we had traveled with them in March 2020 to Rishikesh and Oct 2020 to Bhimtaal.
I have personally known Aditi for the last 13 years. We graduated together from Thapar University, Patiala. Sameer and Dipesh also get along well so we were happy when they told us they are as keen as we are to take this trip!
Once everyone had figured out the number of leaves they would need to take from work and if that suits them, we all finalized 14th Oct to 19th Oct as our travel dates.
Finalizing the place of stay:
All of us were clear that the next step is to finalize the place of stay in Dalhousie but the deeper we went into the selection we realized that Dalhousie had fewer stay options that met our basic checklist : Hygiene, sit out, view and away from the hustle of the city but approachable enough from the city.
After a rigorous two day search of properties in Dalhousie, we decided to change our destination from Dalhousie to Manali for a few reasons. First of them was that we wanted to select a city which we are otherwise never able to fit in a 3 day long weekend. This was a 5 day weekend that allows us to accommodate the travel time to a far off destination. The second reason was that the options of good properties that we were getting in Manali were far more than what we were getting in Dalhousie.
All 4 of us spent the next few days sharing the properties we liked but as luck would have it the moment we would try to book a property, it would either show sold out or only 1 room available! This was happening because we were not the only ones who were planning to make the most of this long weekend! After a lot of searching and zeroing in, we locked Whitestone resorts,prini, Manali as our place of stay.We were done with our bookings on 3rd October.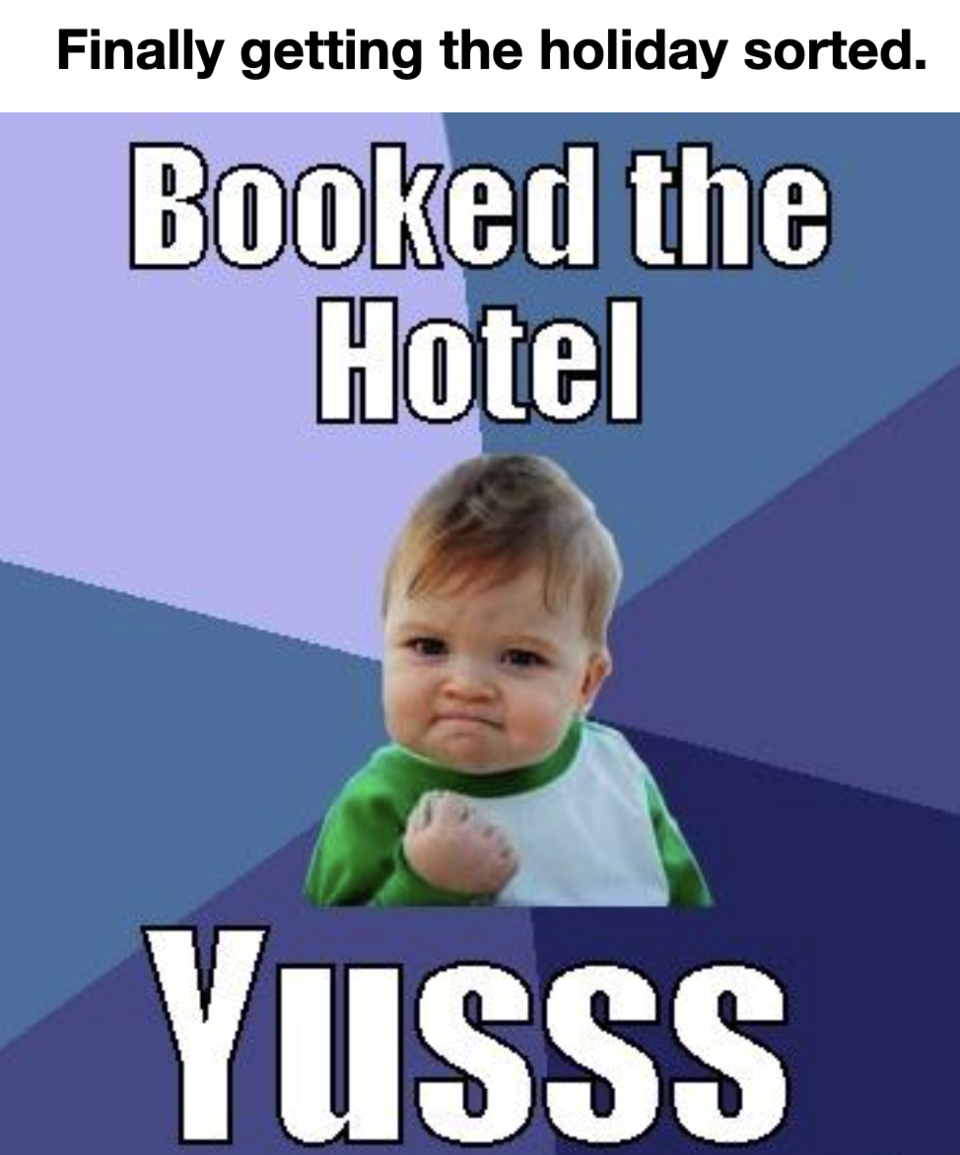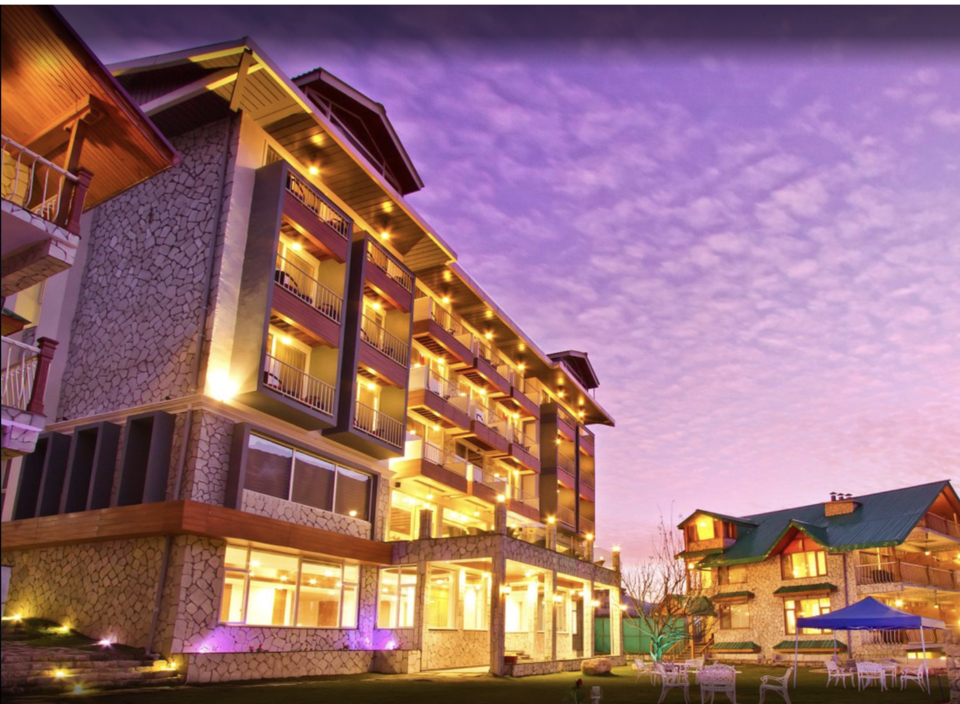 Now without much further ado, let me jump directly to the day our trip started.
On 14th October,2021 at 5 PM, Dipesh and I left our home to pick our friends who live closeby. It was a 45 min drive. Our plan was to halt at Chandigarh for the night and then leave the next morning for Manali from Chandigarh. We caught up with each other's lives as we drove down from Gurgaon to Chandigarh. Heard some great songs from Sameer's playlist, sung along by a few, swung to the tunes of a few more. At 12 midnight, we reached chandigarh. We rested the night at the SBI holiday home that my mom helped us book. We wanted a simple hygienic place, which it was.
On the morning of october 15th at 5 am, we started our drive from Chanidarg to Manali. This is roughly a 325 km run and it took us approx 9-10 hours. This was a bit unusual because ideally this should have been covered in 7-8 hours. This was due to the numerous halts that were happening owing to blasting. Blasting is done on the hills to build roads on that route. We had paused on our way for breakfast at Hill view resort where we had bread and chai and then at a dhaba later for lunch.
We reached White Stone Resort at approximately 3pm and we were very tired by the drive. We rested for a couple of hours. The view from the hotel cafeteria was beautiful and with every passing day it became prettier as the peaks started to get snow covered :)
We took a hot water bath and then decided to take a stroll in the city and also find a good place to have dinner. We decided to stop at Fat Plate for dinner, the place had a quaint little setting and looked Inviting. Interestingly within the restaurant, they had a corner where they packed their apple jams and pickles.
We ordered a plate of Pasta arrabbiata, Spinach Risotto and cottage cheese steaks with barbecue sauce.
We walked back from the place and got into our PJs for a game of Monopoly and some old 90s music. Easy chilly night with friends :)
16th October, we decided to visit the Naggar Castle in Kullu which was quite a highlight for me because this is where one of my favorite songs from the movie Jab we met was shot! The place has been there since 1460 and According to a legend, the creator, Raja Sidh Singh used stones from the abandoned palace (Gardhak) of Rana Bhonsal to build the castle. He ordered the laborers to form a human chain over the Beas river connecting its left and right banks to transfer the stones manually. The castle survived the earthquake of 1905. While most houses in the valley and the nearby city of Jawa were completely ruined, the castle's use of earthquake-proof techniques helped it sustain despite the calamity.
We took a halt at the Home made bakery right next to the Naggar castle and tried an amazing dish called Sidu there. It was basically fermented wheat flour with the filling of a chutney that is made of poppy seeds. This was yum and all of us were clear we wanted more of it!
We then drove to the Roerich museum and art gallery. Nicholas Roerich Art Gallery is located near Naggar. The actual motive behind creating this establishment was to make a research institute to provide a place of study and research on the traditional Indian and Tibetan medicines and the history of the Himalayan region, in 1928. The key intention was to preserve folk art and craft. The three dots that are visible at so many places represent the Roerich pact with the three dots being Art, Science, and Religion, three of the most embracing of human cultural activities.
From the Roerich museum, we headed to the Vashisth temple in Old Manali where we let our feet enjoy a holy dip in the hot spring. We then took a nice long stroll on the mall road and then we decided to try Sidu again from a local vendor. Unfortunately it wasn't half as good as the one we had tasted in Naggar. This one was made of maida ( White Flour). It must be an art to ferment maida and make it taste so well
We then headed to the Himachal Tourism restaurant located at the end of the old Manali road to have daal roti for dinner. We also tasted the tasty apple tea here which was amazing! It was the hot drink we really wanted at that moment because it was just beginning to get a bit chilly in Manali. We then headed back to the hotel to play a game of monopoly and retired for the night :)
17th October, we started our day early around 9 am because we were planning to trek to Hampta pass which is at an altitude of 14,100 feet (4,298 meters). It is located in the Pir Panjal Range of the Himalayas. Hampta is a moderate trek, if you are just about fit, it is something you can give a shot. The cab had arrived in time with the necessary permissions required to go to hampta pass base camp in Jobra. The road from prini to Jobra ( which is the base camp for hampta pass) has 42 hair pin bends, all of which have a beautiful view of the Kullu valley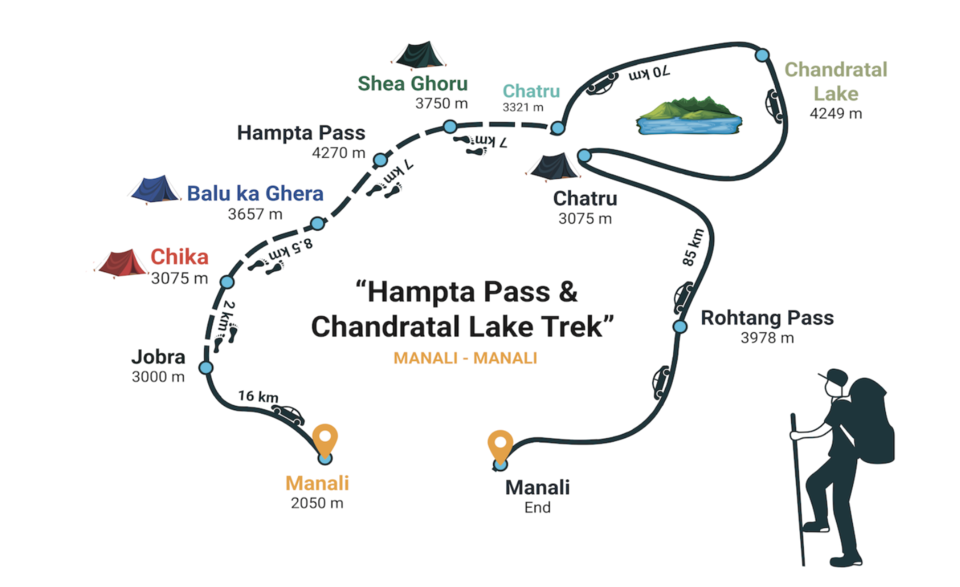 The most interesting things about such treks is you can't help but notice the change in terrain, the increasing nip in the air as you climb up, the surroundings becoming more pristine with every few metres that you climb up. That feeling of the joy graph going straight up is unparalleled.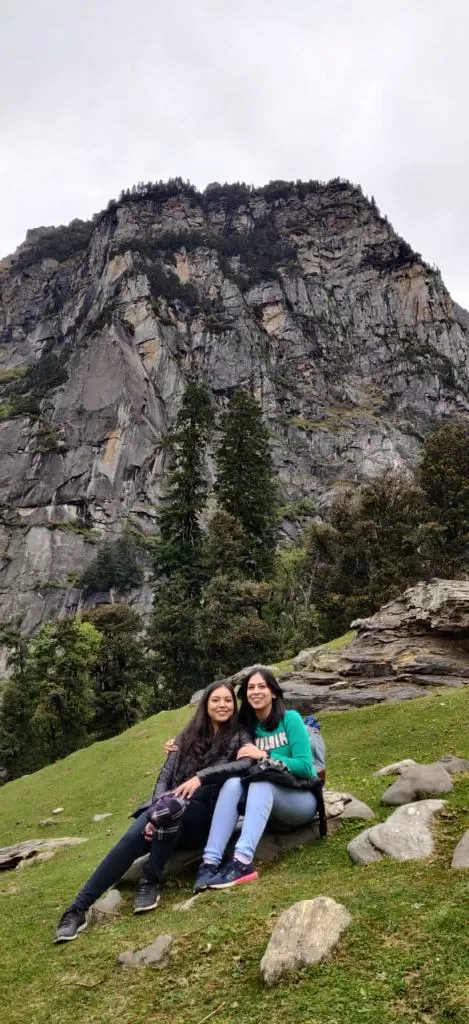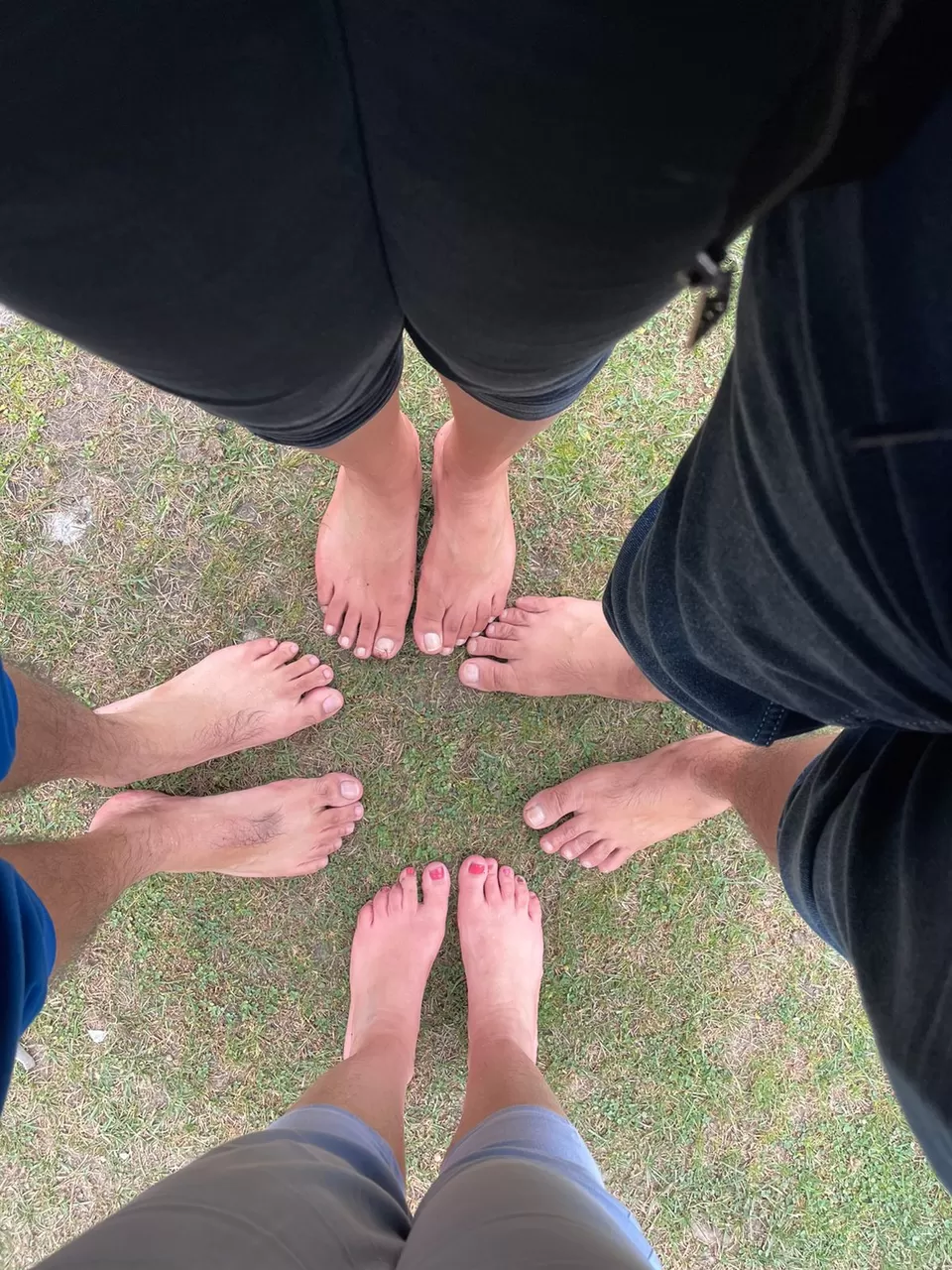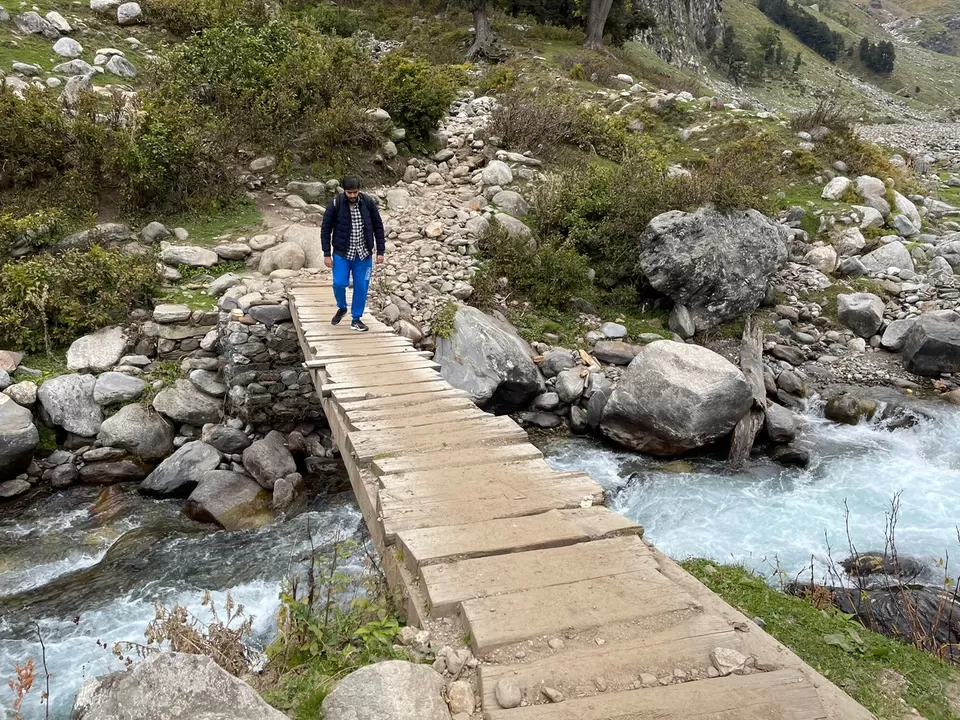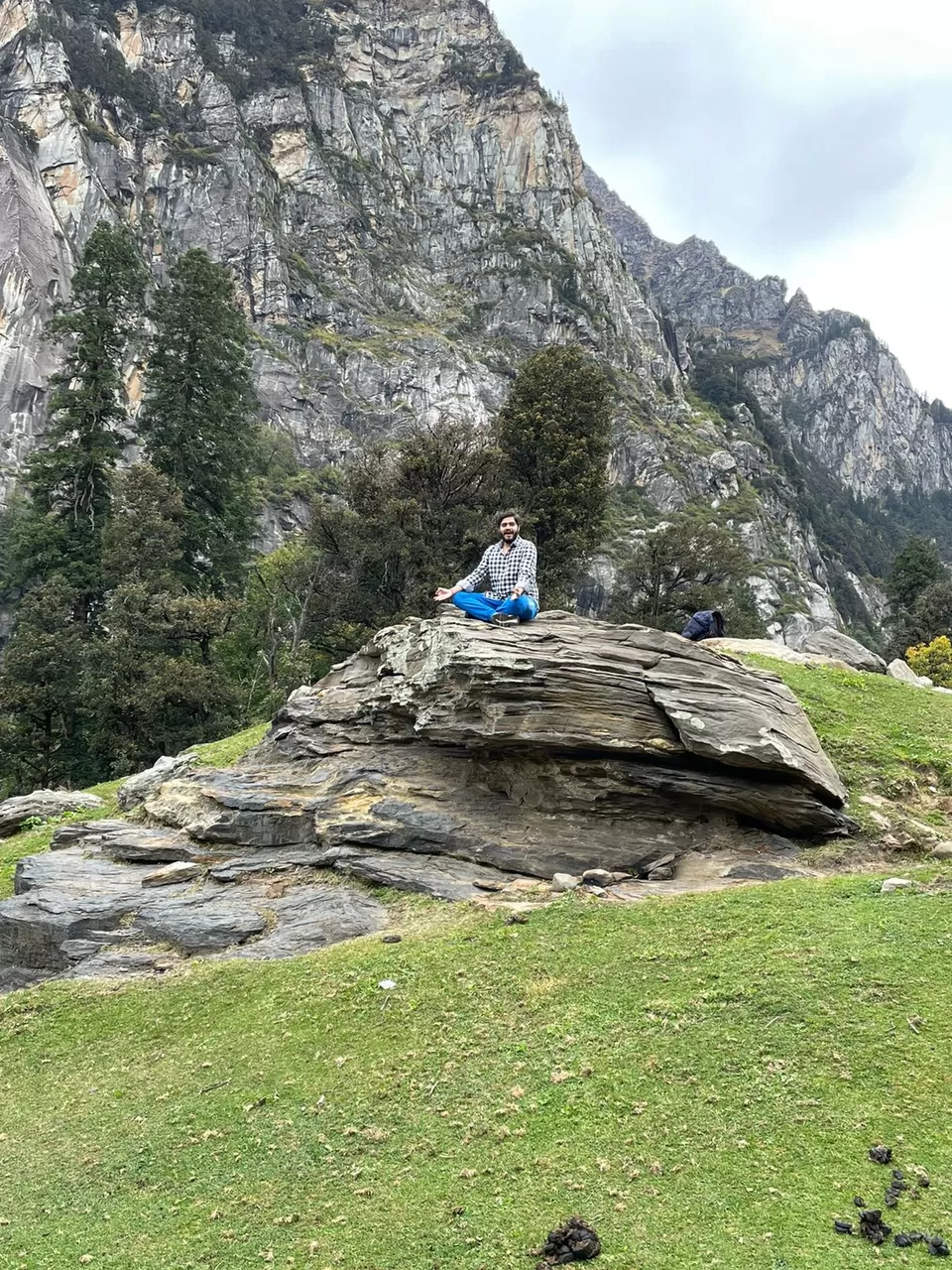 Since we had limited number of days, we did not do the entire trek. We went from the base camp Jobra to Chika to Jwara and then back to Jobra. I saw meadows for the first time in my life! As per oxford dictionary, it is a piece of land that has non woodsy plants and vegetation, mostly hay.
To me, a meadow was like a reward that you get after an uphill climb, the view that your eyes adore because now you see green spread over a distance making you feel that the uphill climb was worth it.
At such altitude, for every small shop at various base camps, I could feel how simple things like making food, water, maggi available is itself a huge task. The warmth in the attitude of all the locals was something to learn from.
The trek till Jwara consisted of meadows, waterfalls, rocky climbs, a nice stream and a wooden bridge. Full energy wasool trip :)
It started to rain on our way back. We were just glad that our timing was right and we could make the most of our day :)
We had walked almost 7.5kms and we were pretty tired for the day. We reached our hotel at around 4 pm. It had started to rain incessantly so we decided to order in Pakodas, burgers and french fries to satiate our hungry stomachs.
That evening we chit chatted, played Ice hockey,TT in the hotel's game room, followed that up with 2 games of monopoly and retired for the night :)
October 18, we started the day around 9 am. We refueled our car because today we were planning to go via the atal tunnel. Before we move ahead, let me tell you more about the atal tunnel.The idea of this tunnel was conceived in 1990 and it was inaugurated in Oct 2020. It is the longest highway single-tube tunnel above 10,000 feet (3,048 m) in the world . It is a 9 km long tunnel that cuts short the route between Manali to Leh Via Keylong. The tunnel bypasses most of the sites that were prone to road blockades, avalanches, and traffic snarls.
The change in weather and the terrain as you exit the tunnel is almost magical! We were lucky to have experienced Snowfall on the Spiti side of the tunnel! While we could not control our happiness, what we did not know was, this was just the beginning! As we progressed ahead from keylong to Jispa to Dharcha. We could see the trees, the brown mountains, the tree covered stretches, all turning into pristine white colors.We saw our car read the temperature outside as 0 Degree Celsius with a frost sign next to it indicating snow :)
Look at the changing terrains, all within a span of 50 kms :)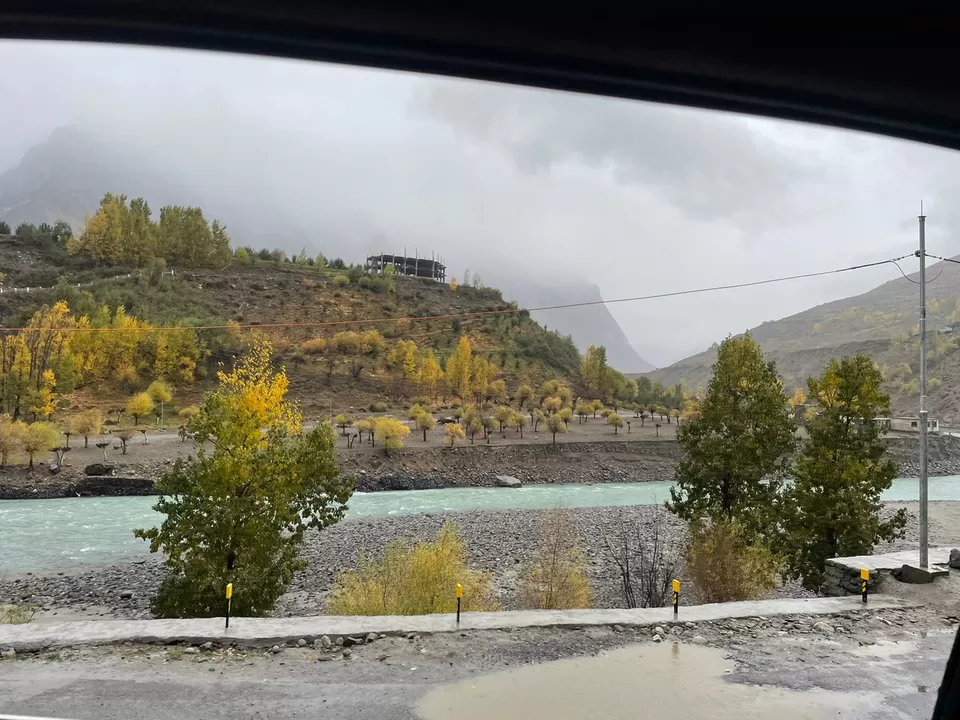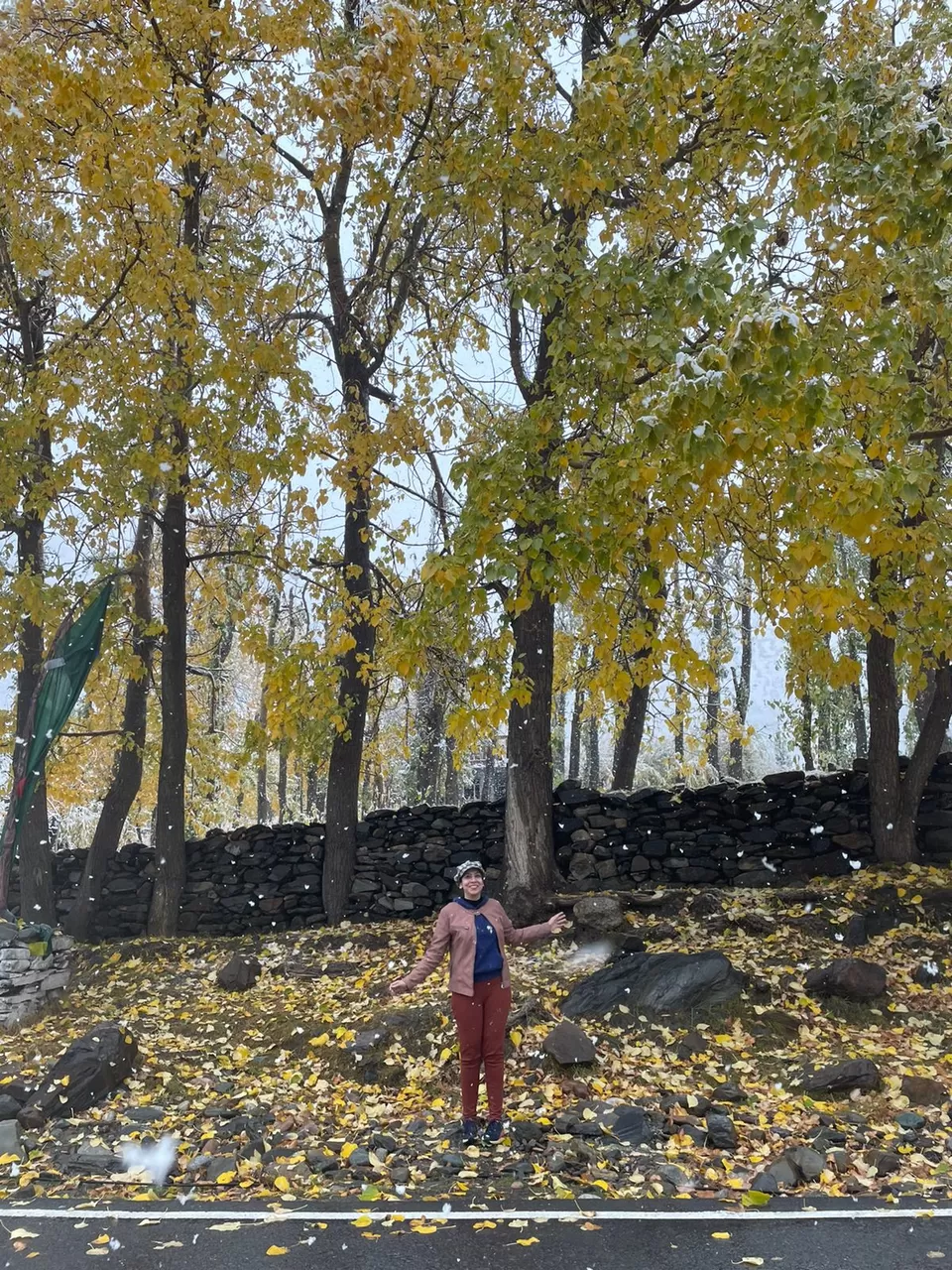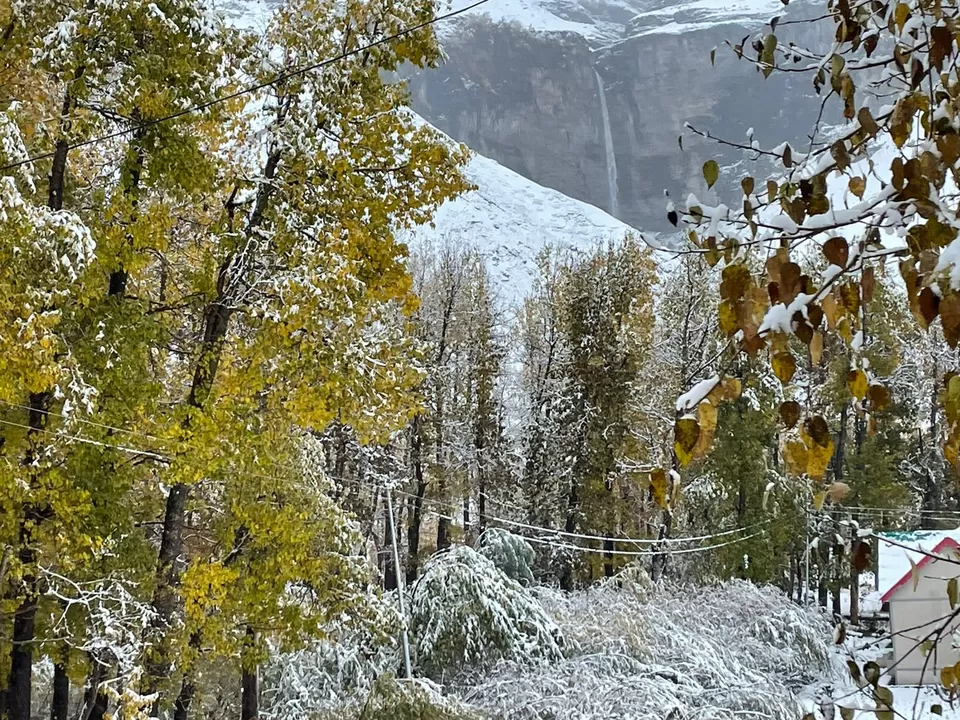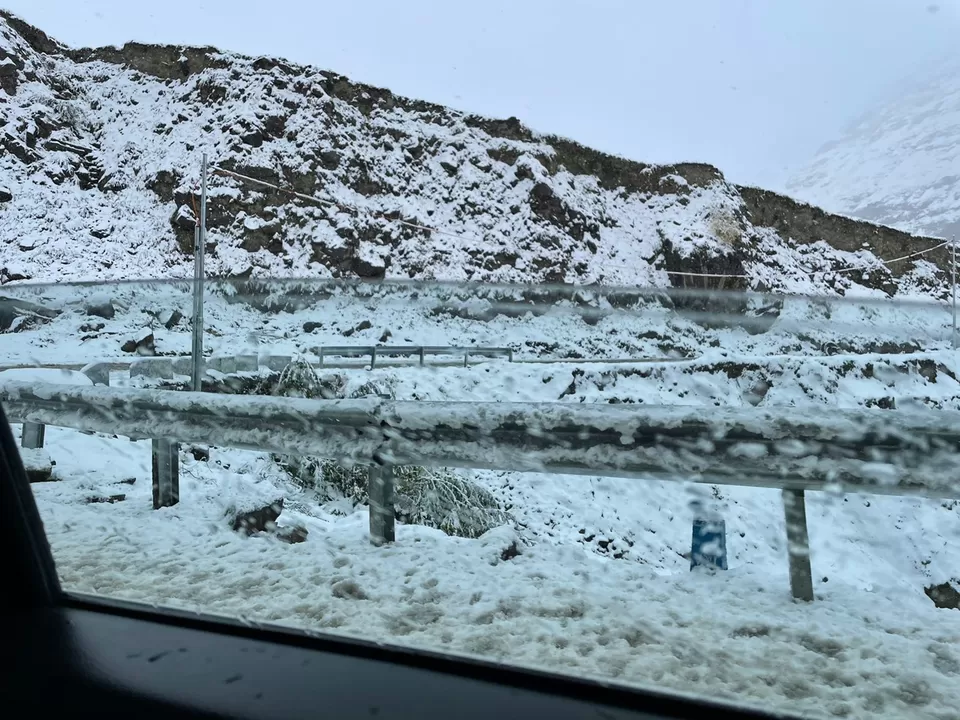 We were a bit scared because the road was skidding a little due to snow deposition thus reducing friction. We decided to take a halt for tea/ maggi to enjoy the view and also wait a little till the condition improves further. We finally found one warm tented shop in Jispa that was serving tea, rajma chawal and paranthe. We were glad we could take a bio break and also warm ourselves with some hot tea. Rice takes longer in hills to cook due to such low temperature which is why you would mostly get semi cooked rice in the hills but this one was pretty good! Both Rajma and chawal were properly cooked and we had a good time enjoying the meal.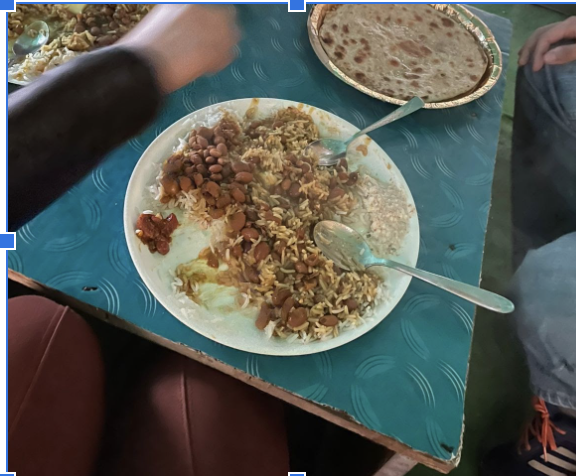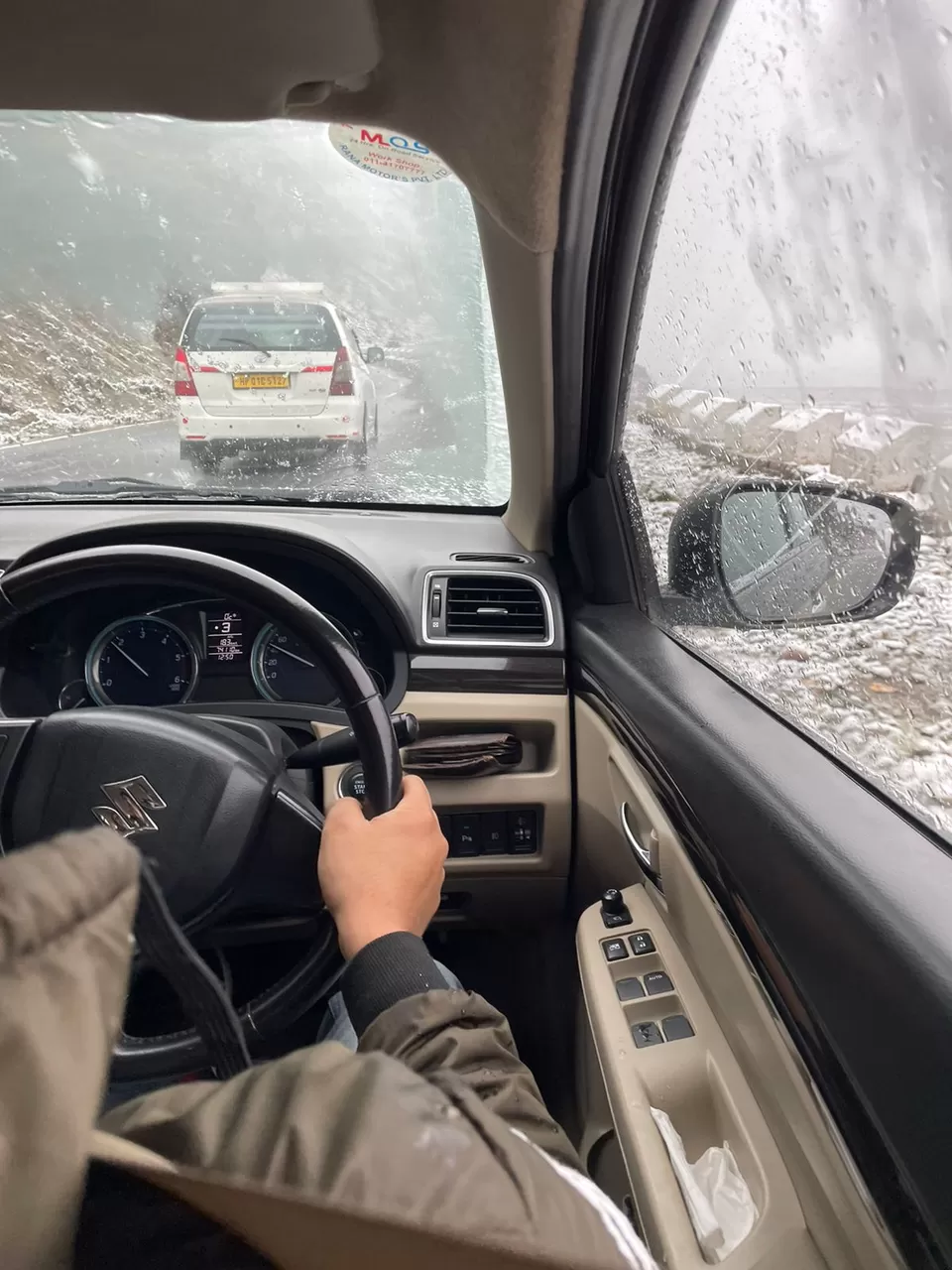 As we left from Jispa, the snow had turned into rain and we discussed amongst ourselves that it looks like that was all the snow that was in our fate but to our surprise as we crossed Sissu, we saw so many cars coming from the opposite direction with a thick layer of snow over them! That moment we knew, we have more snow coming our way!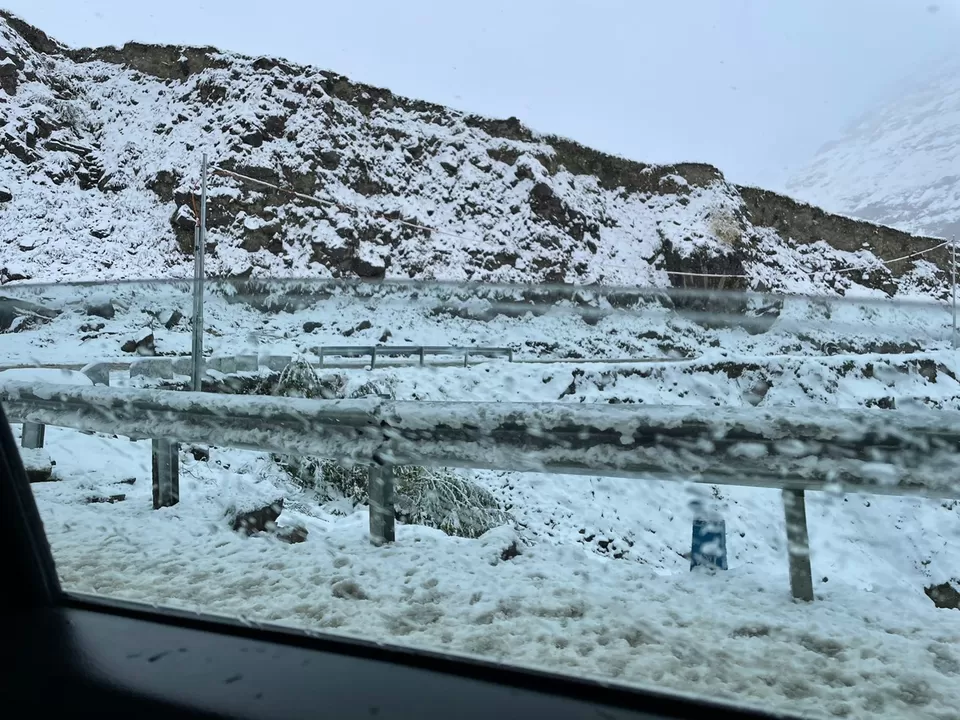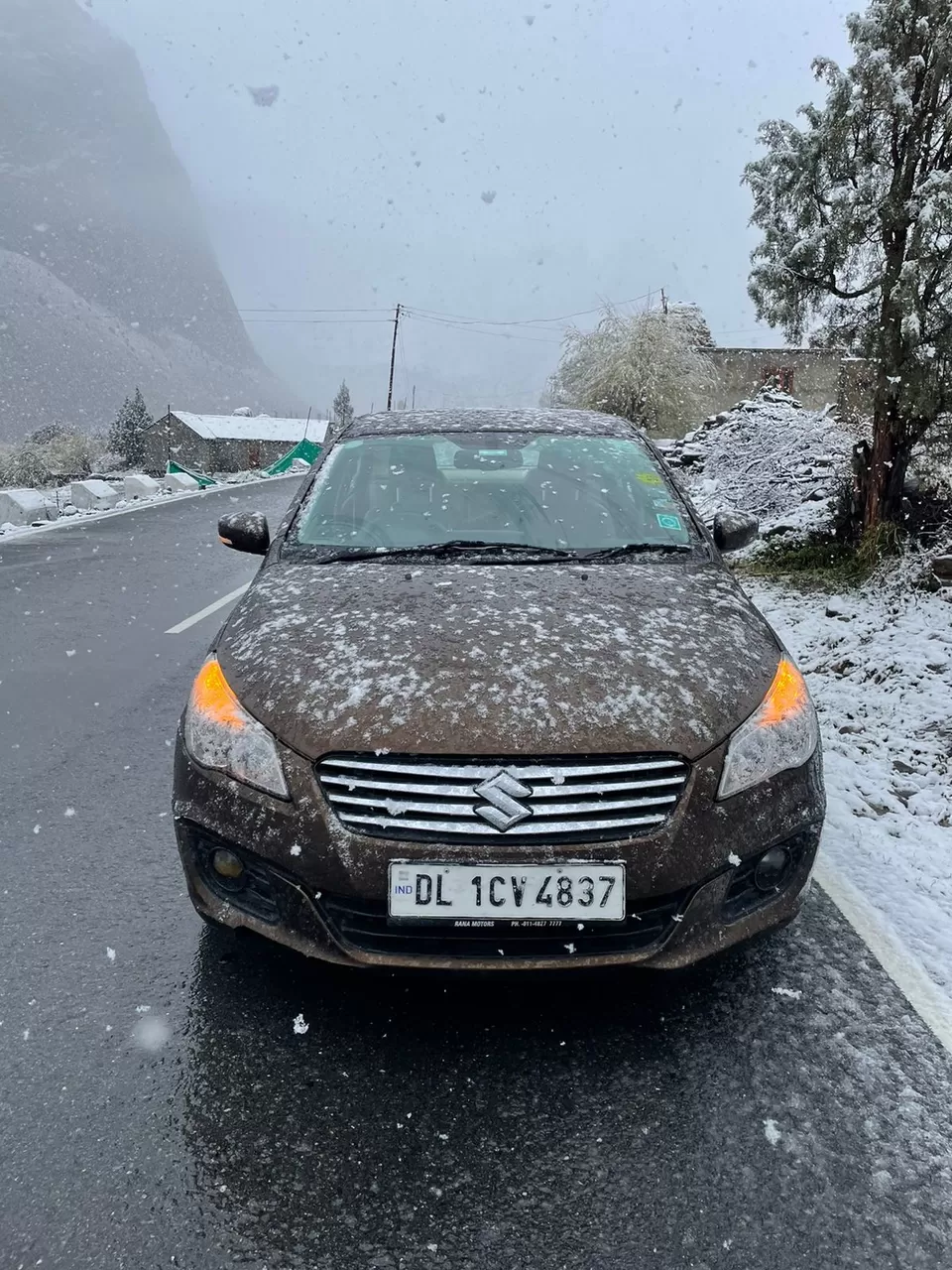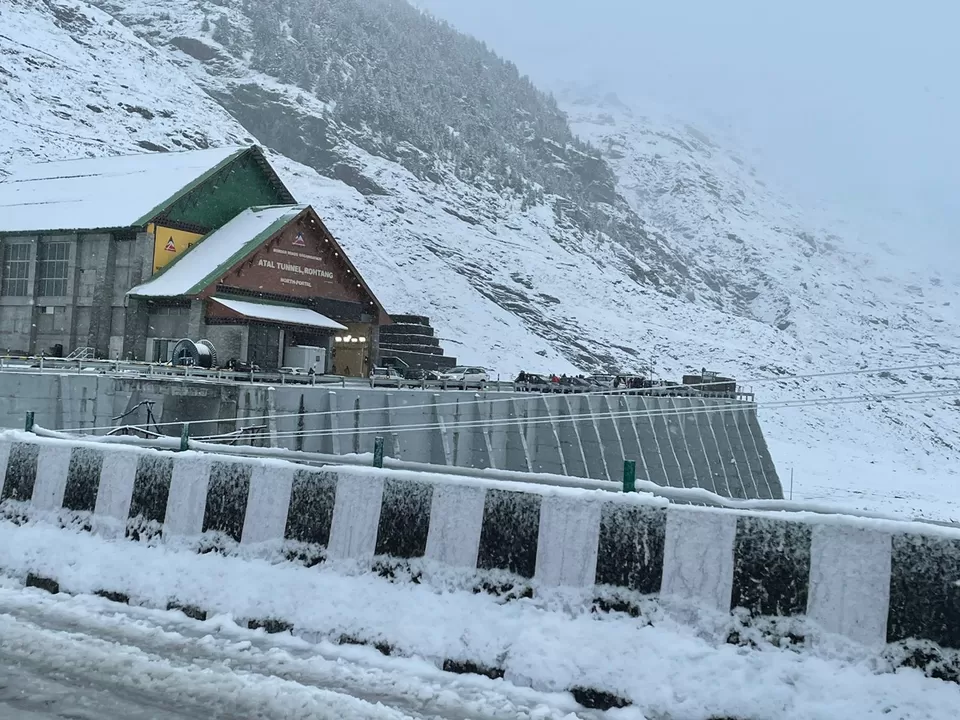 We dared to get out of the car and experience snow in its entirety. The layer of snow on the road was pretty thick , stepping on that snow was equivalent to immersing our feet in a bucket full of cold water but the adrenalin rush was so high that even that could not stop us from moving around on the road, treading carefully one step at a time!
We then touched the atal tunnel again on our way back and this time it was all white! We headed back to Manali via the atal tunnel and we could feel the temperature rise from 0 degrees to 13 degrees. Like happy babies, we all headed back to the hotel with no 'ifs' yet to happen :)
We had seen heaven on earth today, we had no more unfulfilled wishes from the trip :)
We reached our hotel around 5 pm and then rested for an hour before heading to fauji dhaba next door for some hot tea and maggi followed up by a nice goodbye stroll on the Manali mall road.
We settled ourselves comfortably in the Drifters in a cafe and enjoyed a sumptuous meal before heading back to the hotel to retire for the night.
We spent the entire next day traveling back to Delhi and that brings us to the end of this amazing trip!
This is the first time that I have penned down a trip. I hope the reader in you likes it :) I feel penning down such experiences makes them last longer. Before we get caught in the rut of life again, it's important to bookmark these memories to re-read them and feel one with them again!