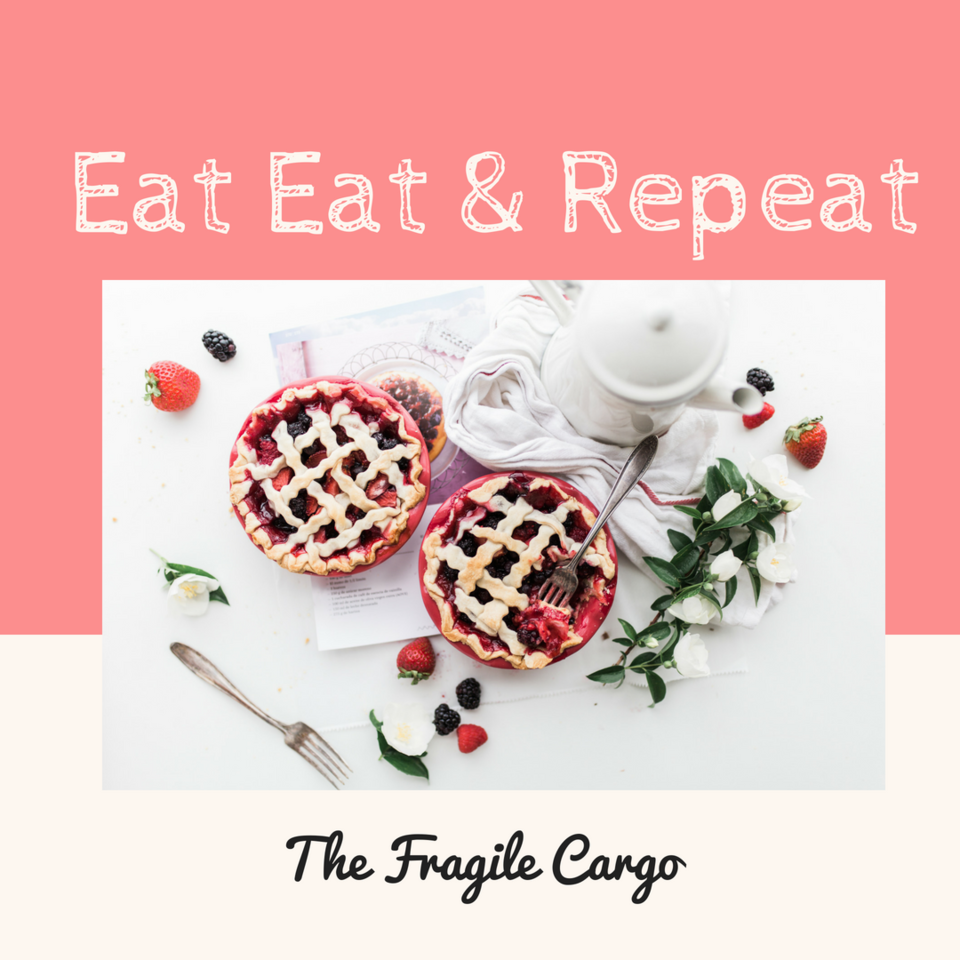 New York is a culinary dream. Anything you want, you'll get. Not only that you will have so many options. So it seems rather pointless to do a best restaurants in New York post. You can't really rank them all. So below is the list of restaurants I visited and loved. If any pique your interest, go check them out.
Beyond Sushi
Major must visit for all vegetarians and vegans. Beyond Sushi was an all vegetarian Sushi Bar located in Midtown. I know I couldn't believe it myself. I didn't know what vegetarian sushi would be. But they had a lot of different varieties to offer. I would recommend trying Fun Guy(dumplings) and Spicy Mang and Mighty Mushroom (Sushi rolls). Do check their amazing Lunch special offers. If you're thirsty I'd recommend the Watermelon lemonade.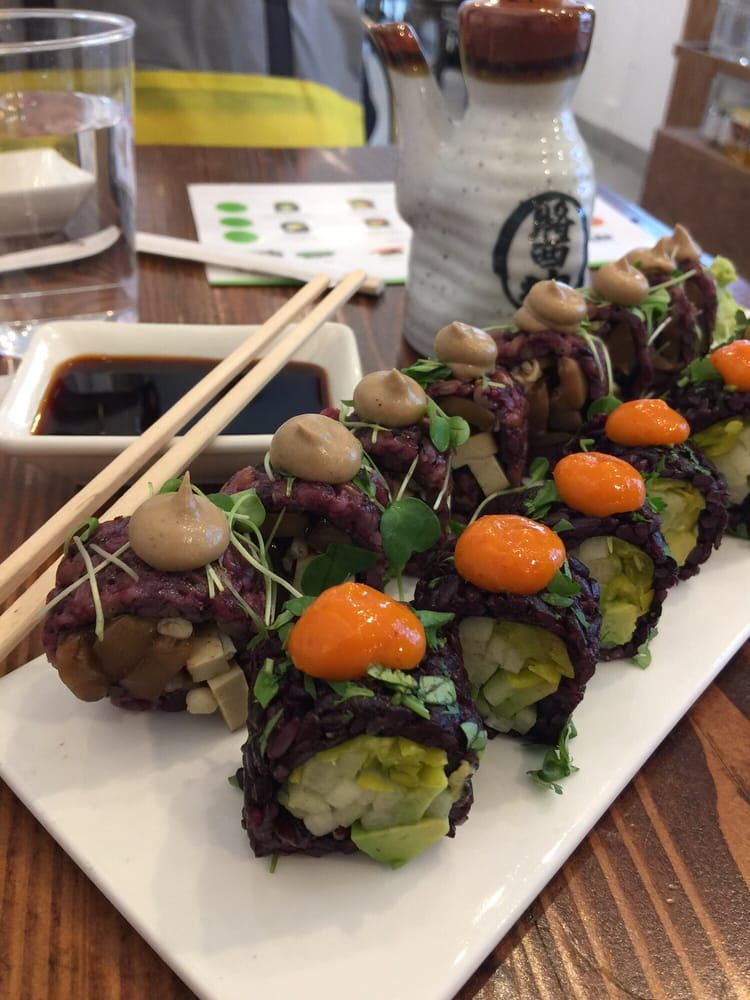 Injera
Injera is an Ethiopian restaurant in the West village. To everyone wondering what Ethiopian cuisine is, it is amazing is what it is. I would put this on my list of 'must visit restaurants'. Ethiopian cuisine shares a palette similar to that of Indian cuisine. This restaurant is based on the concept of a shared plate. They call it combination and one portion of that is enough to serve 2. I would also recommend trying the Veggie Sambusa.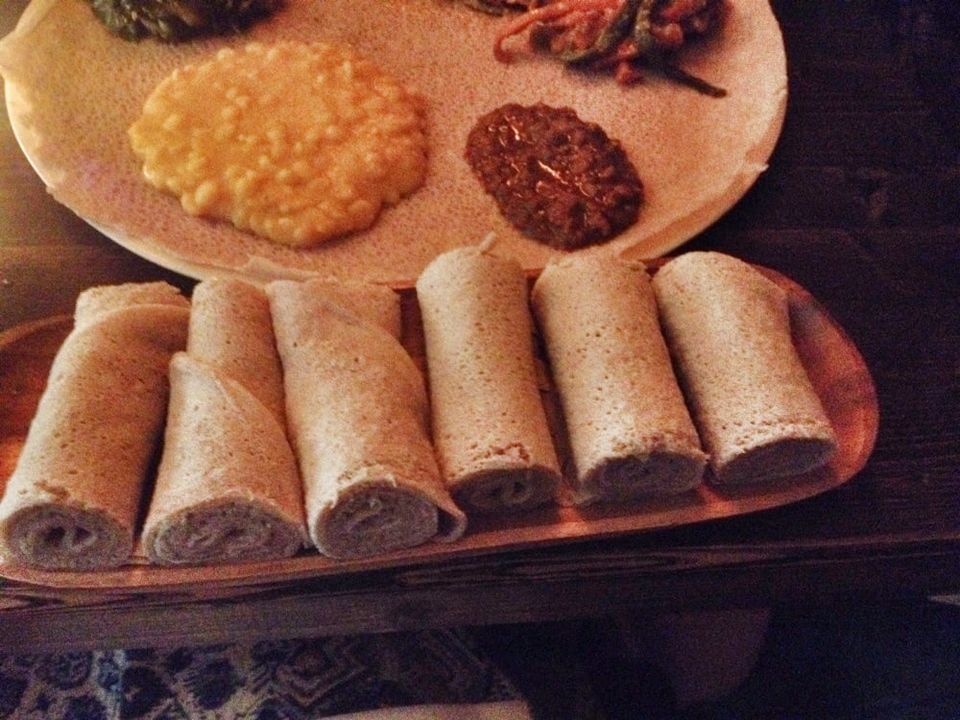 Nix
Nix is again an all vegetarian restaurant in Greenwich village. (If you still haven't figured it out, yes I am vegetarian) They have their menu divided into three categories. 'First order' is the table sharing appetisers, 'Lighter' are the small plates and 'Bolder' are the slightly big plates. I would recommend ordering Papadum with the eggplant dip and the avocado dip. For the lighters I would recommend the English pea dumplings and the burrata. And finally the Three grain risotto and the spicy tofu.
Aroqa
Aroqa is a modern Indian restaurant on 9th Avenue with a few of the most offbeat dishes. These aren't dishes you would normally find in an Indian restaurant and are worth trying. I would recommend the Sabudana Tikki and the Ambarsari Bharta in the Taste Plates. The Amritsari Kulcha was amazing. You could pair it with Butternut Squash ke Kofte or Kashmiri Dum Aloo. End your meal with Dal Makhani served with rice or perhaps a Biryani.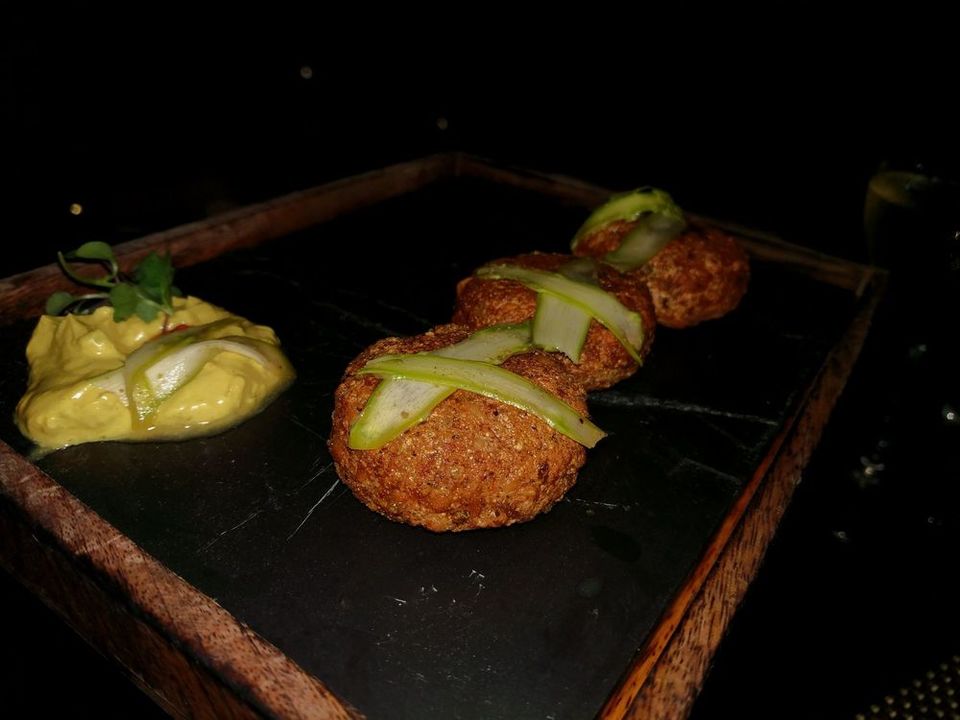 Grand Banks
Grand Banks is a restaurant on a boat docked on Pier 25. Now this is a very popular place for both tourists and locals. So you need to book it in advance. The place mainly serves seafood so there's not much in vegetarian dishes. However it is an amazing experience and is a great place to stop by pre-meal for a sunset drink. And they do have great fries!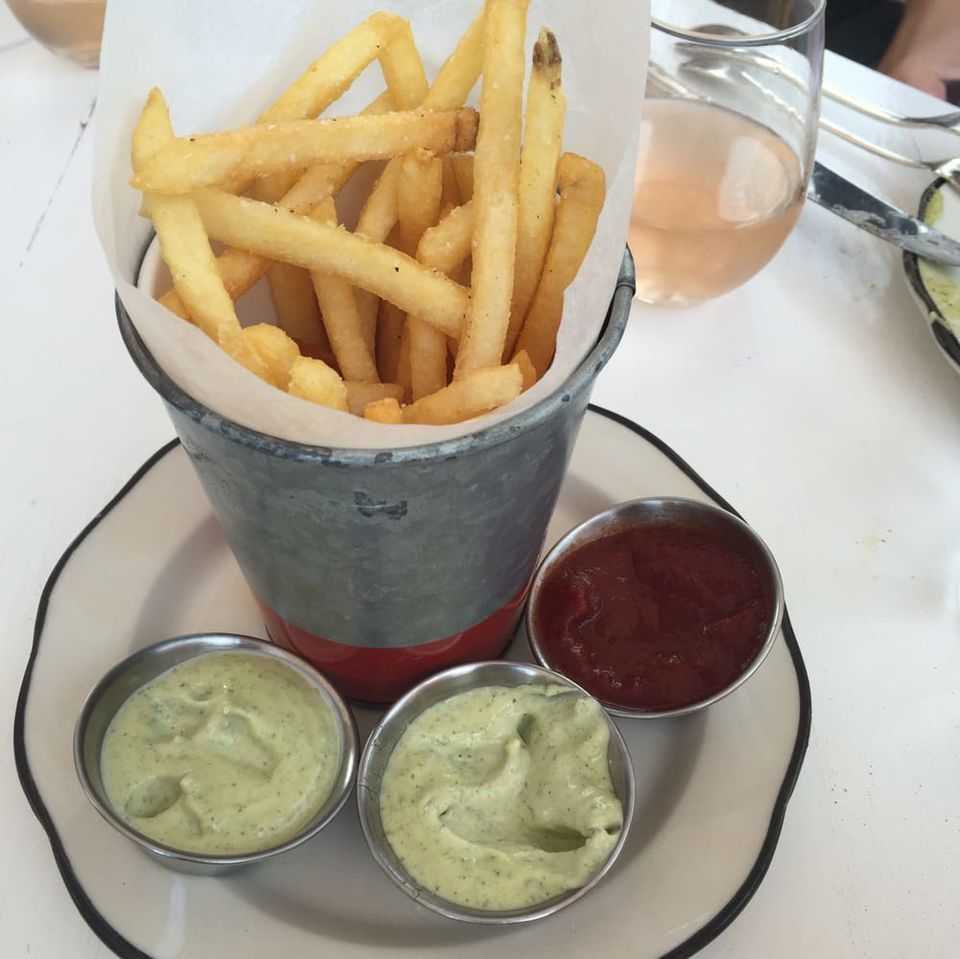 Seemed apt to end that list with Fries - my one true love! Now these were my top picks. But honestly most restaurants you would go to in New York would have amazing food. You can rarely go wrong. So please do mention your top picks in the comments. I would love to try them out next time I'm there. Or perhaps mention the ones you should definitely avoid (thankfully I didn't come across any on this trip). Whatever your experience has been, be sure to share it!