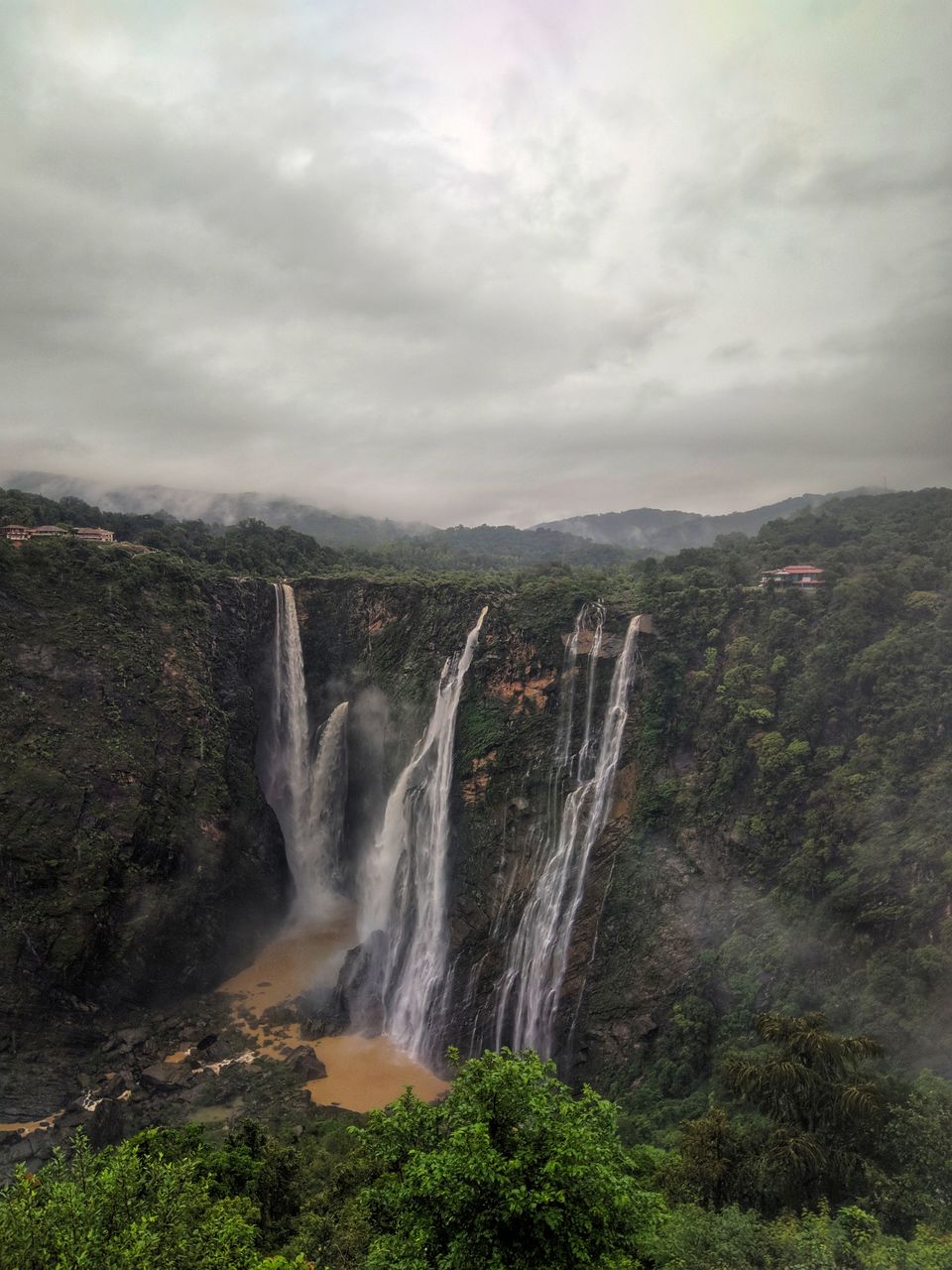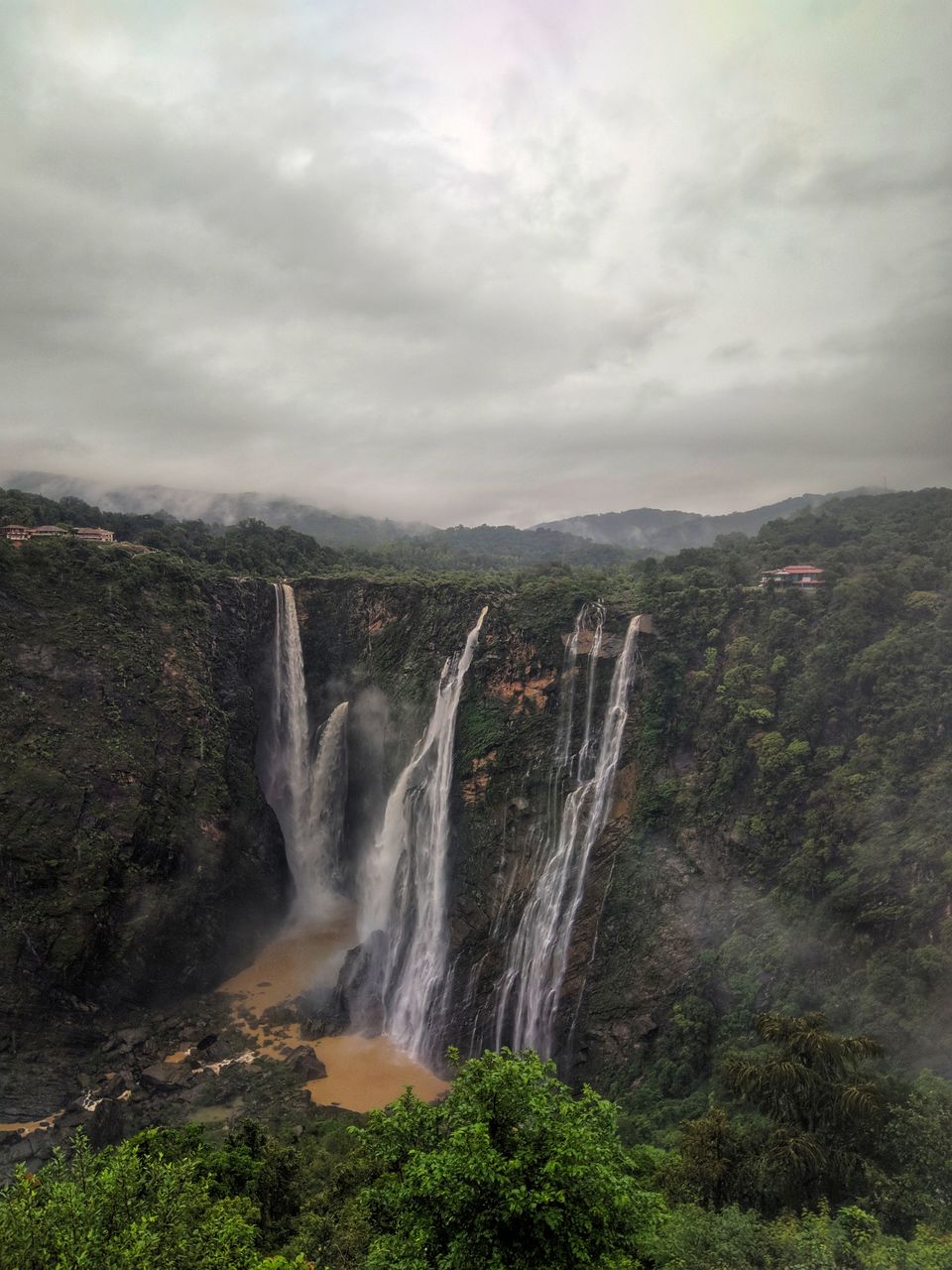 Jog Falls is created by the Sharavathi River dropping 253 m (830 ft), making it the second-highest plunge waterfall in India after the Nohkalikai Falls with a drop of 335 m (1100 ft) in Meghalaya. During my school days I came to know about Jog falls in Karnataka. Since that time it was in my bucket list and anyhow I wanted to go to this place that's it. But it took almost decade to be there and witness the magical fall. I was waiting for my train and by mistake I opened tripoto app on my phone. And don't know how I tapped on "Travel for free" notification on top notification bar. Then guess what? Tripoto has giving very good deal of "2 days free stay at selected locations", I just redeemed my 300 points and took that free stay to Goa. But before goa I planned to land in honnavar so I can visit to Jog falls. And eventually everything fall into place.
With Shreyas, I took my train to Honnavar on 10th july and next morning we got off at station. Before we could get off the train, it's started raining so heavily and we got wet. We took auto to unnamed location near new english school which was 6km from station. From this unnamed location (hilltop) one can see the beauty of honnavar , sharavati river, bay and the famous railway bridge on sharavati river. We had bad luck that rain didn't stopped even after half an hour instead it increased a lot. Rain cover on our bags gave up and everything inside bag got wet in first one hour of trip. Finally we caught one train passing over bridge and it was so amazing experience as I'm railfan. 
Later, we walked down to KSRTC Honnavar to catch bus to Jog falls. At sharp 10 am we got bus to "Joga Falls" or ask at help desk for "Sagara or Shivamoga" bus.
It took 2 hours to reach the Jog from Honnavar,Bus will take you directly to jog falls and entry fees for falls is just 10 rs. per person. Due to heavy rainfall as well as dense fog was there, we hardly could able to see anything. We spent more than hour but we hardly able to see one out of four waterfalls for just 3-4 secs. We were disappointed a lot decided to go some other point instead of wasting time and getting drenched. We came across end point at left from main jog view point, where we witnessed mesmerizing views of valley and power plant. Even this valley had seasonal waterfall, but as great as Jog falls. One thing which we noticed that, there was no fog even when it was raining.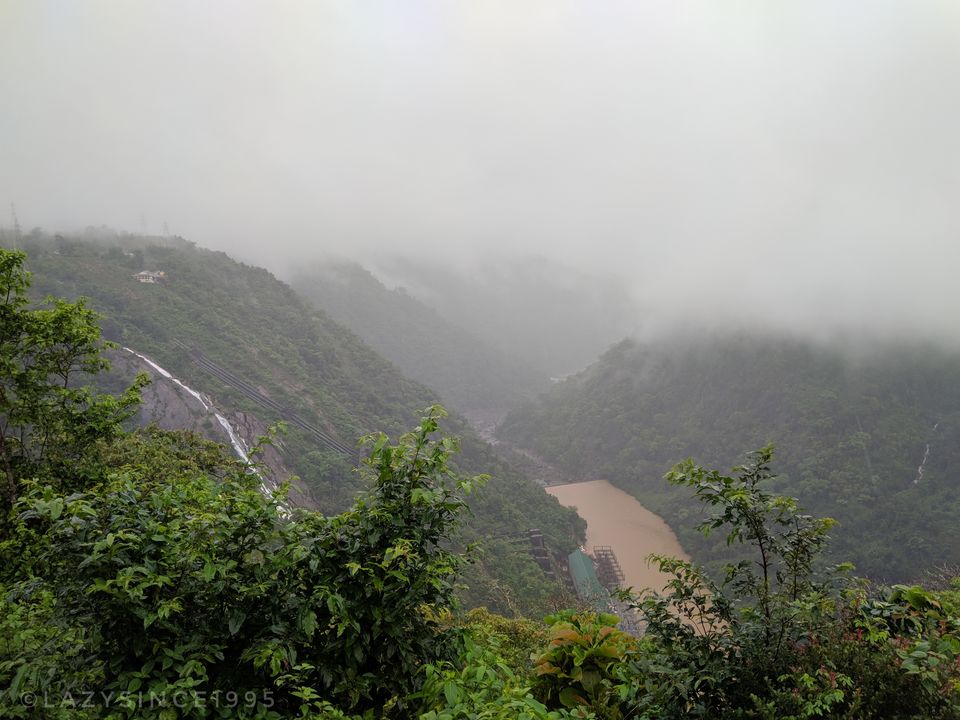 The difference between jog and power plant valley is just few meters but the views and weather is totally different. At jog falls due to falling water from top, the surrounding gets dim and water vapors can be noticed along with some fog and mist. Suddenly I remembered one blog on Tripoto I read before coming to jog. In that blog that writer had mentioned about stairs that leads to base of waterfall. Also one thing he was mentioned that only during winter and summer. The Tourism Department has built steps from the viewpoint to the bottom of the hill where the waterfall can be seen at the opposite side. There are approximately 1400 steps built to reach the bottom of the hill. Still without worrying much we took the stairs down to the base of the falls to get magnificent view of the Grand Jog Falls.
After 30 min something we were at foot of the falls, from where all 4 falls named Raja, Rani, Roarer and Rocket can be seen easily. The views we got from base was beyond our expectations. I never imagined that someday I will not only visit this place but also will enjoy such a stunning view of water falling from so high and playing "hide and seek" with fog and downpour.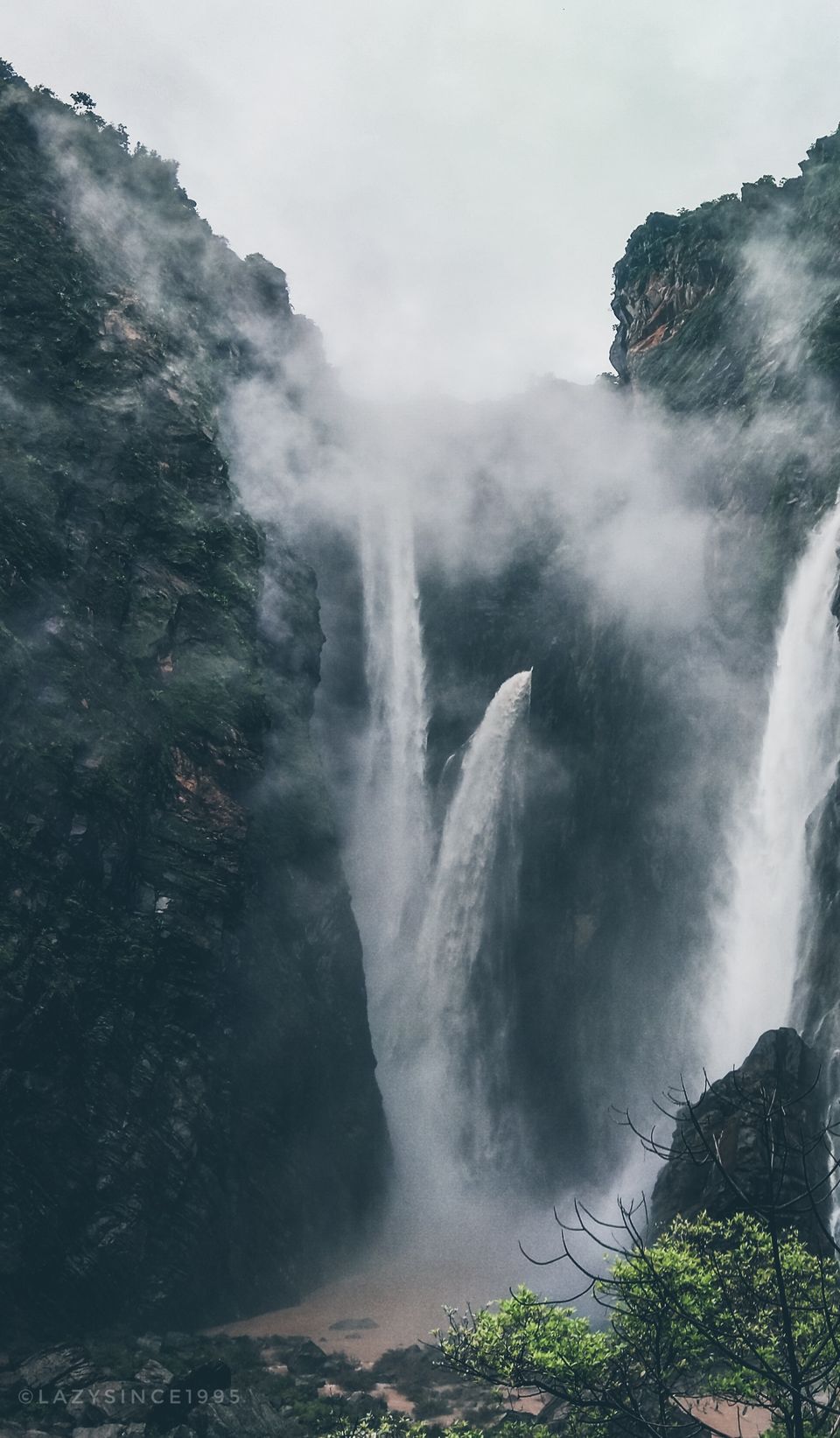 I would like to appreciate the karnataka tourism dept and gov for all the developments they done for tourist and also they haven't harmed in the name of development as many others do. These stair are totally safe and even guards at base are very helpful. But be aware of bloodsucker and insects during monsoon. I bet you, if you're visiting Jog during monsoon or even in winter you won't be disappointed. There are total 3 view points of Jog, we had bad luck that we missed third one. There is also one food court where you get tasty south Indian as well as few north Indian dishes. The last bus from Jog to Honnavar is at 6pm.