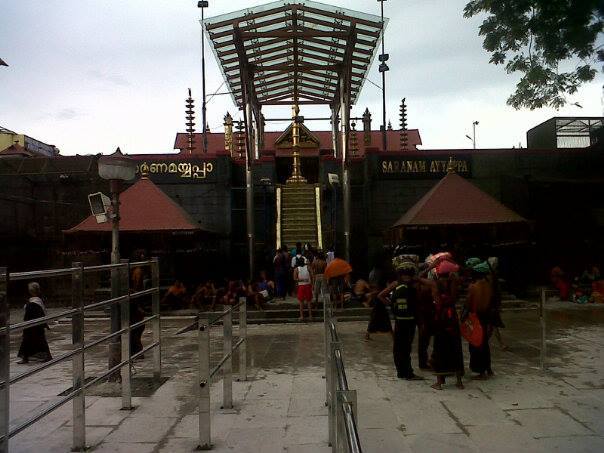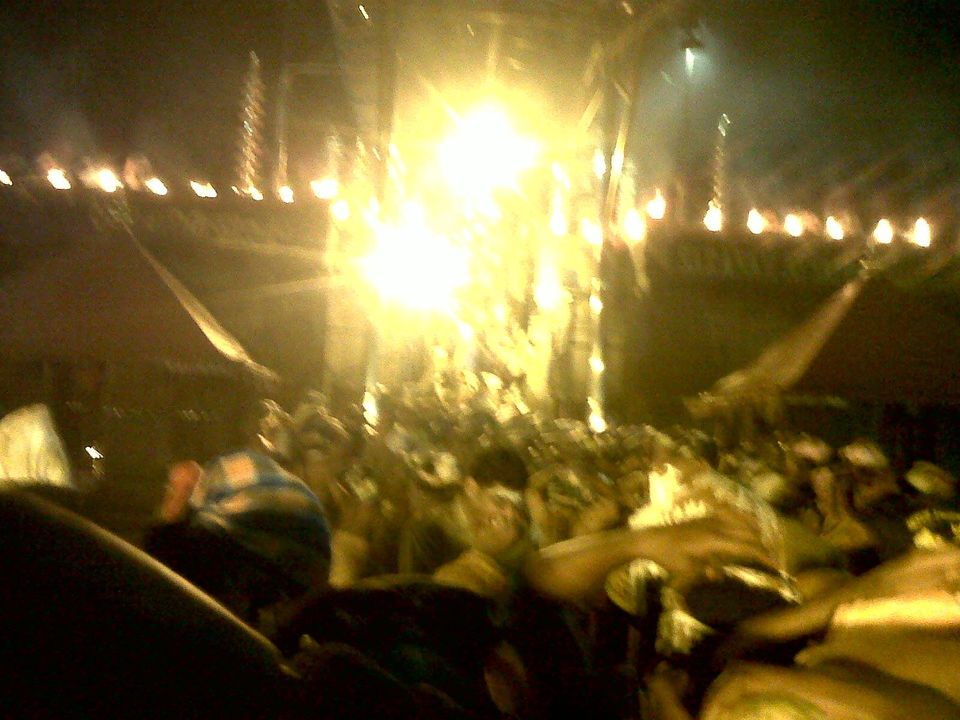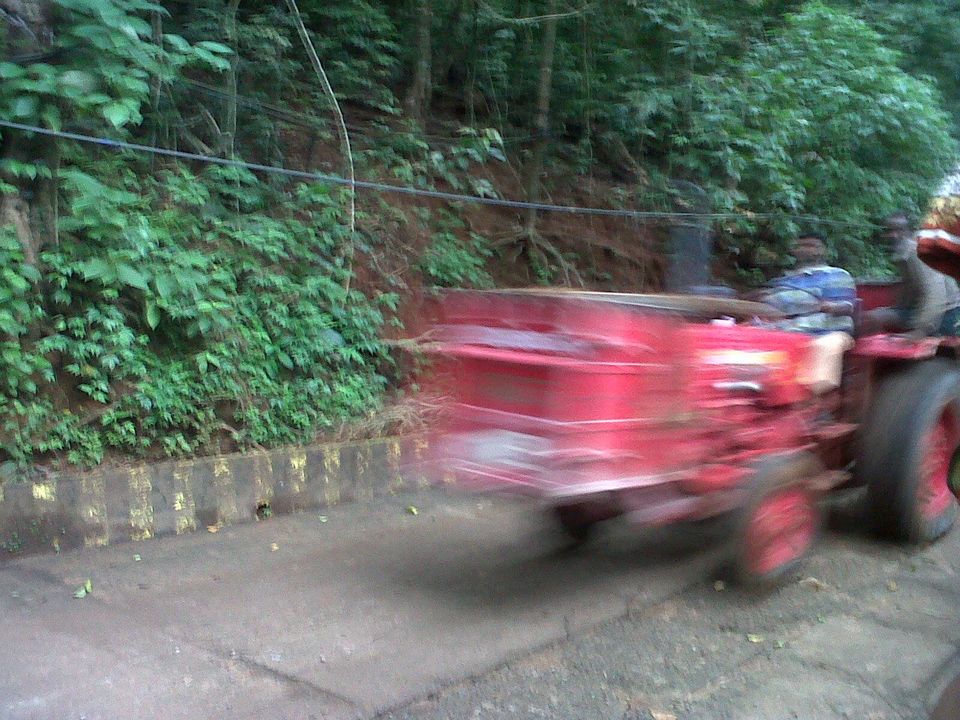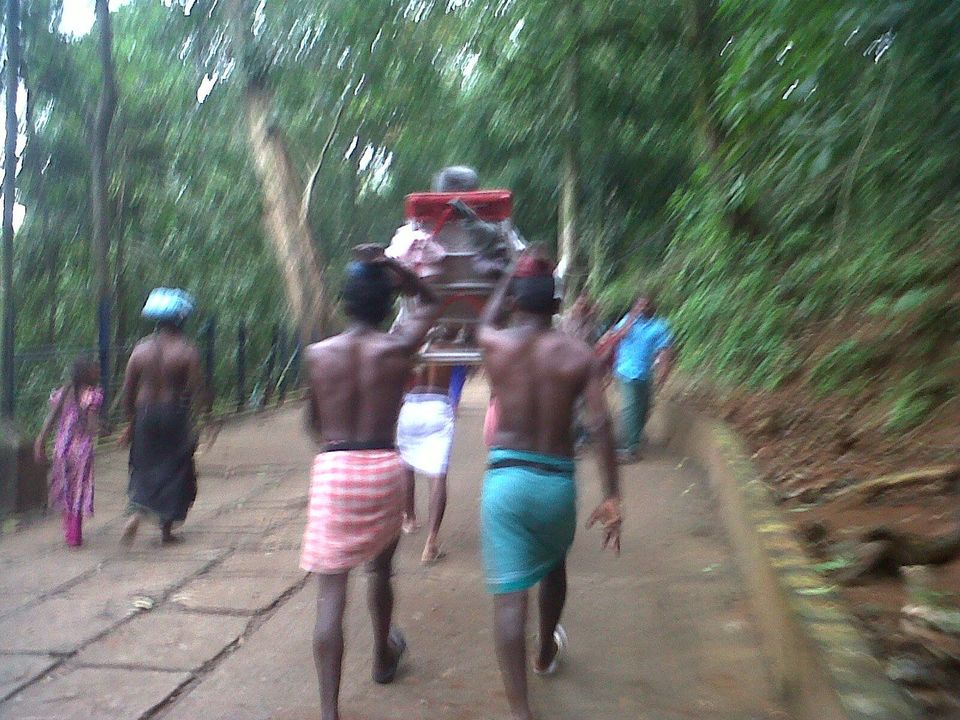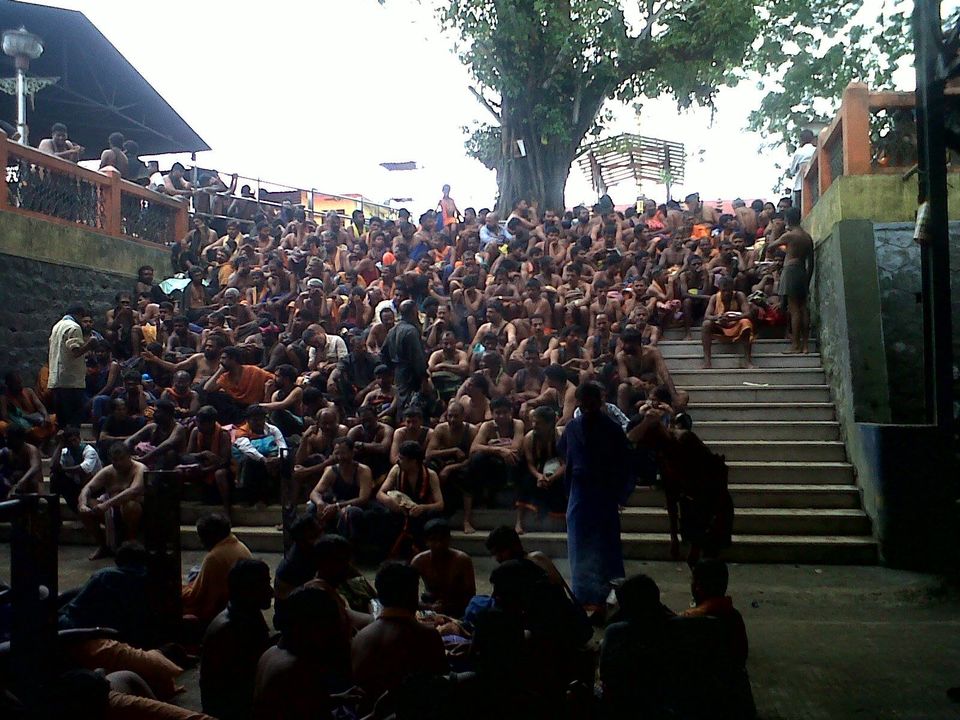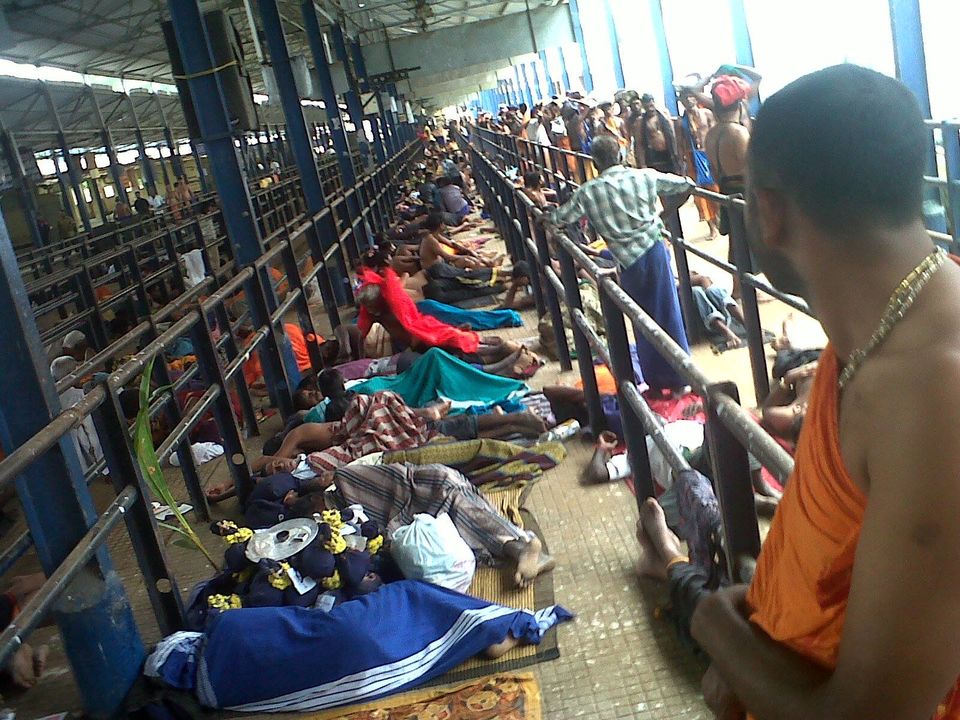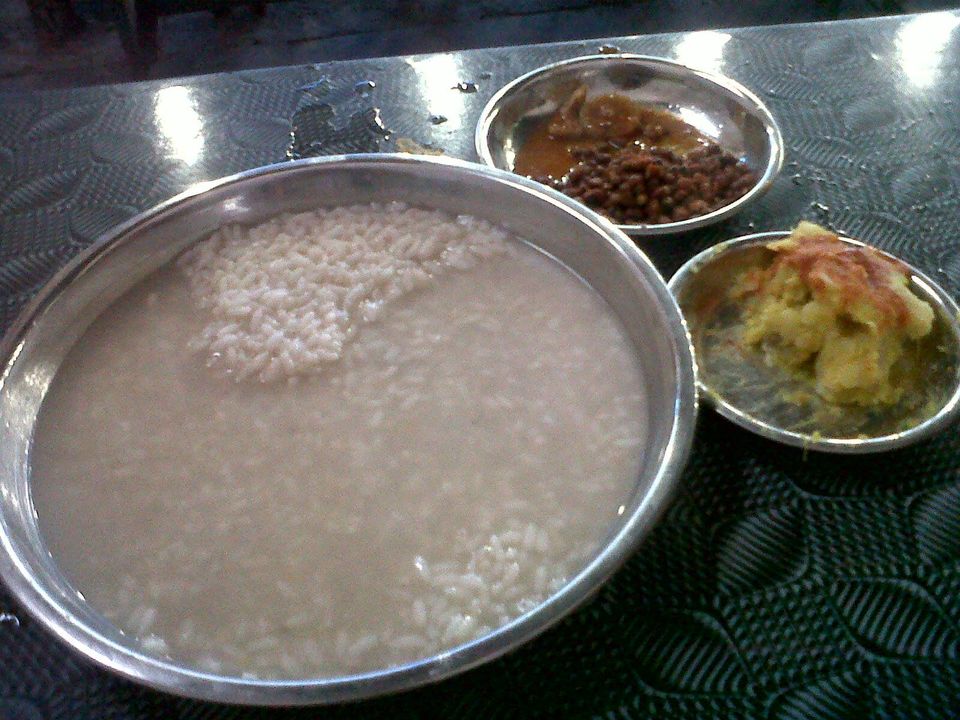 Belief :) The lifeline of each and every individual. We see different types of belief's everywhere. Few we get touched by and a few we stay away from. One such belief.. or in other words, a offering my mother wanted to do for me was to take me to shabarimala along with her. Unfortunately she fell ill and had to drop out. It was then only the 6 of us. :P
First time swamy:
Trust me.. it is 6 in the morning. Cold water bath. One thilaka of vibuthi and you head to a temple nearby. Bhatr kaiyalli maale hidkondu "swaaamiyeeeei" antha helidaga, body alli kelaginda mele varege jummm antha aagthade maare.. ahaaa.. first class feeling ever! you instantly forget everything and just be sober. Complete sober. Everything around seems fresh, lovely, beautiful.
Irumudi:
You carefully take out water from the coconut, fill pure ghee into it, cork and seal it with papad. Two of these, 3 palm full of rice, some offering money and another 2 coconuts for beaking. You carry this on you head and start the journey. While i was coming out of the temple here in blore, one aunty comes and touches my feet. i was like.. super maaare :D :D
And then we start our journey to Shabarimala. I have seen a lot of people becoming swamis every year. Had a lot of curiousity too. Onji time thuvode maare encha undund. We reached after a good drive at around 0100 at erimale. The beauty about this place :) It was here that Ayyappa started his journey to the forest to find tiger milk. And right in front of the gudi, there's a babar masjid. A mosque, where you find a place to offer coconuts!! Beauty maaare :) tupuk tupuk antha thengonkai hodiyudu. From eirmale, you go to Pampa, the name got by the river flowing. Since it was post monson, the water was clean and fee flowing. You dip in the water and start uphill.
One interesting part about being a swamy is that once you take bath and offer you sharanu in the morning, and if you go to release some pressure, you have to take bath again! udu onji borchithnd maare. Always tension.. what if it comes again antha :D Somehow managed it though.
Pampa was not crowded at all. All khaali khaali. We were like.. how can it be so empty! Then we get to know that the temple will open only in the evening. We then waiting till 6 in the morning. Slept on whatever empty area we found. Started out trek uphill
Appachemedu:
Trekking pannaga nank energy onthe jaasthiye. When i saw this hill, i was like.. woww! Such a steep hill, and lakhs of devotees. There has to be something for this kind of attraction. It was all easy carrying the irumudi until i stopped for the rest. After that, climbing was a real challenge. Gaadi povonde ijji maare. Finally, appachemedu was conquered and there was one ganji hotel. Ganji and tapioca.. ahaa.. full on batting. And we then reach the sannidhanam. Ahaa :)
Now i started to understand that "OK! this place has power!" You are completely away from civilization. There is no road transport to this place (started 2 years ago, only tractors) and there is an entire city out in the jungle. Just built with raw man power. Amazing. The beauty that the 18 steps and the compounds on both sides carried.. nothing can beat it ever! Simply amazing :) I was like.. Silent.. Simply silent.. saa suu ijji.. just watching its majesty.
After a very long wait, the temple finally opened. 18 steps! padinet padi.. Make you feel like you over a super power and it is letting you in to offer some enery along. From then, it was simple mindblowing :) Enchi style'd kullder maare gharbagudit.. Thunagane marl pathundu. Anybody will have a smile looking at the murthy :) I am sure that smile will be confident enough to face every second of your life. The expressions you get to see from so many people when they reach the garbhagudi is priceless. One ajja was waving his hand and onji flying kiss also! another guy was all serious till he reach the garbhagudi. as soon as he got a glance of ayyappa, ahaa.. chilakka antha ondu smile. he was like the happiest man of the day of the universe :D
After the darshan, you break open the irumudi coconuts :) The ghee inside had taken shape of the coconuts..(Not all happen like that). It was nice :)
40 hours without sleep, 10 hours of waiting for abhisheka, a soul satisfaction after offering it and that immense energy to walk down the hill again. Till date, had only been sleepless while partying. For the first time, i was sober and was awake for such a long time with halla mulla in the que. That was the energy that we all needed. That is the reason why so many of us visit there. That is the reason why belief is a lifeline for many. That is the reason my mom wanted to go there. This energy is the reason that made me write to all as well :)
Once in your lifetime, become a swamy and visit him once :) you will know.
Swamy Sharanam