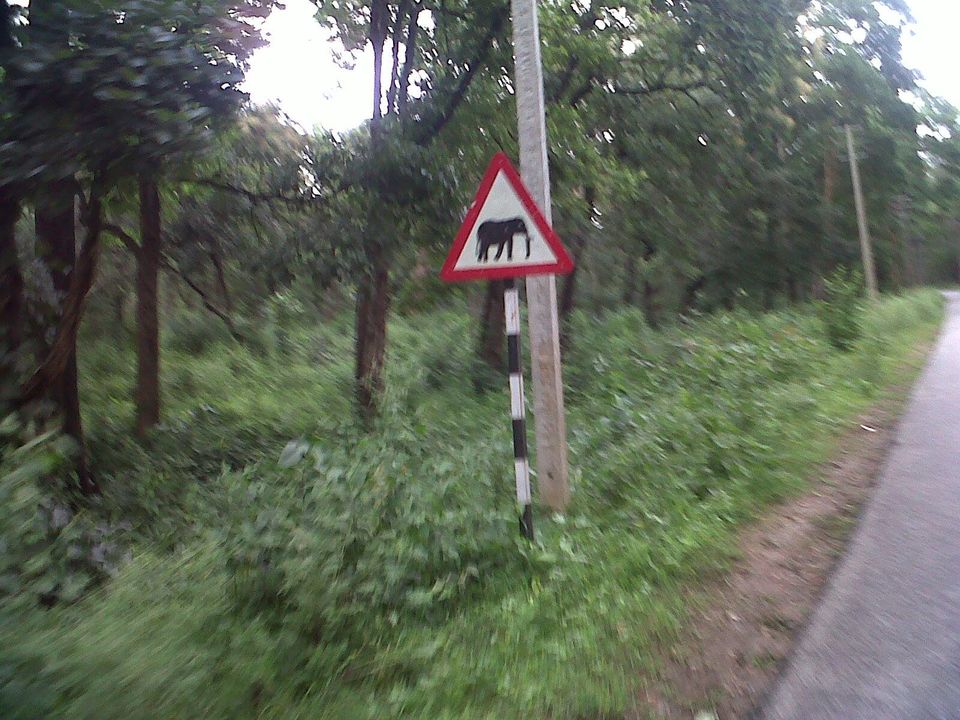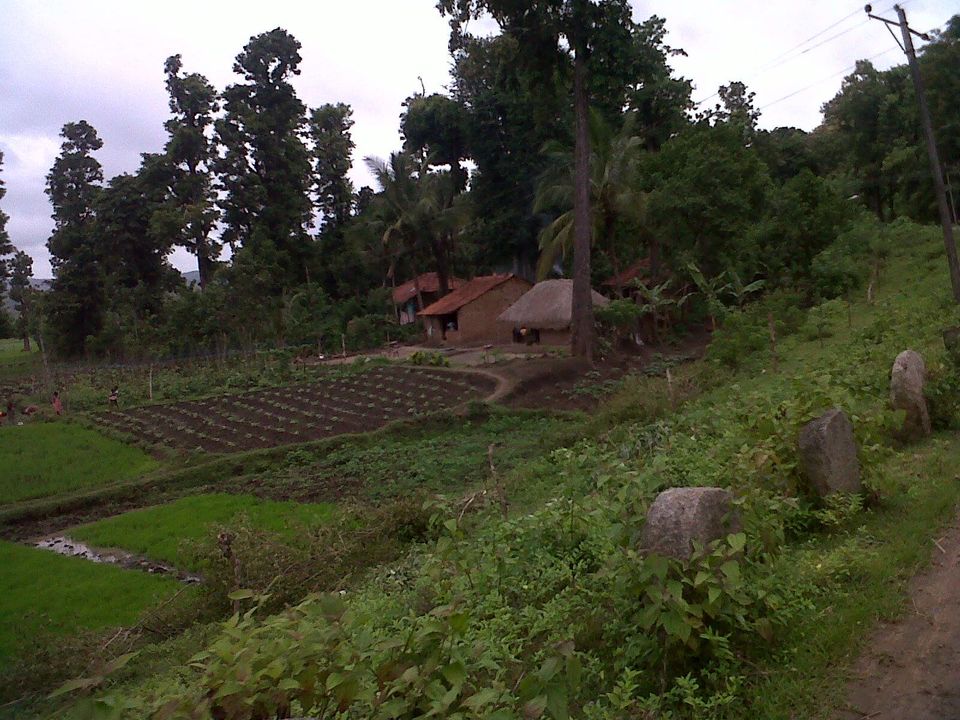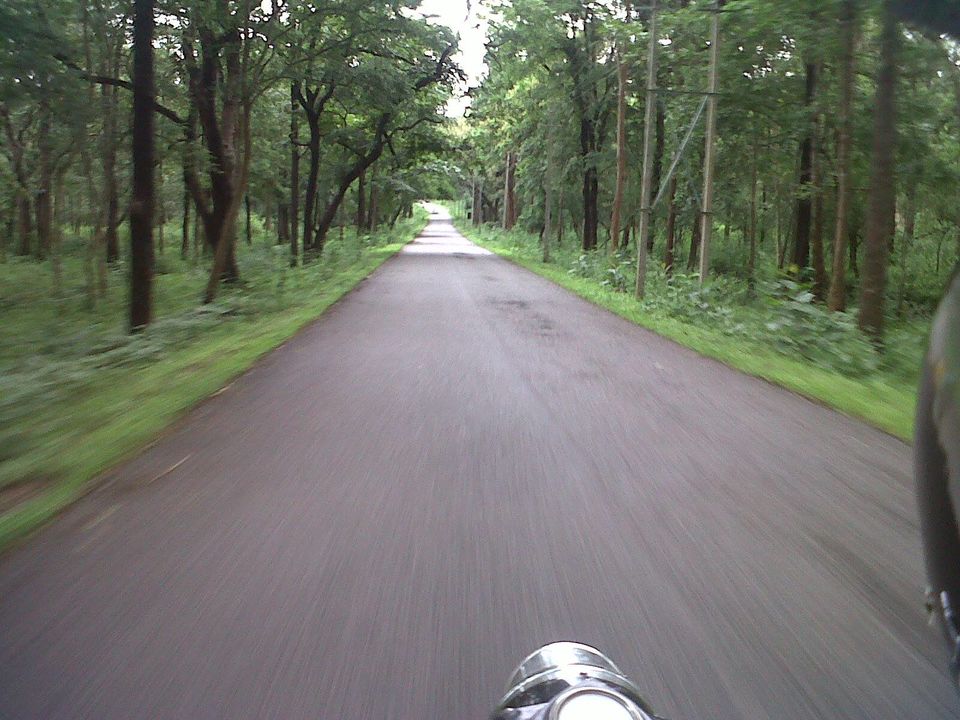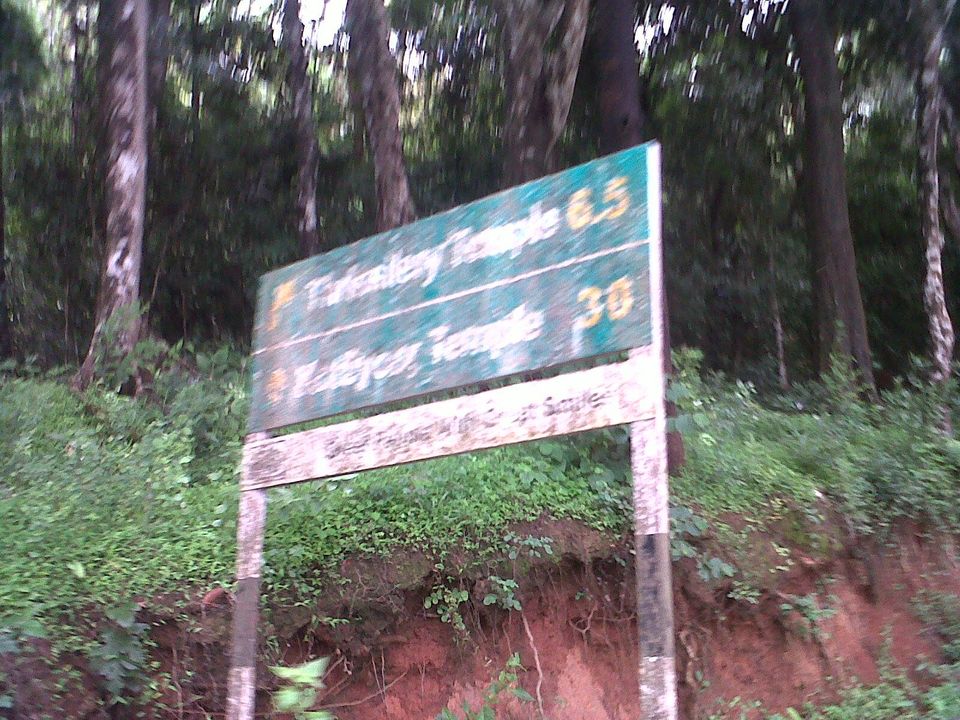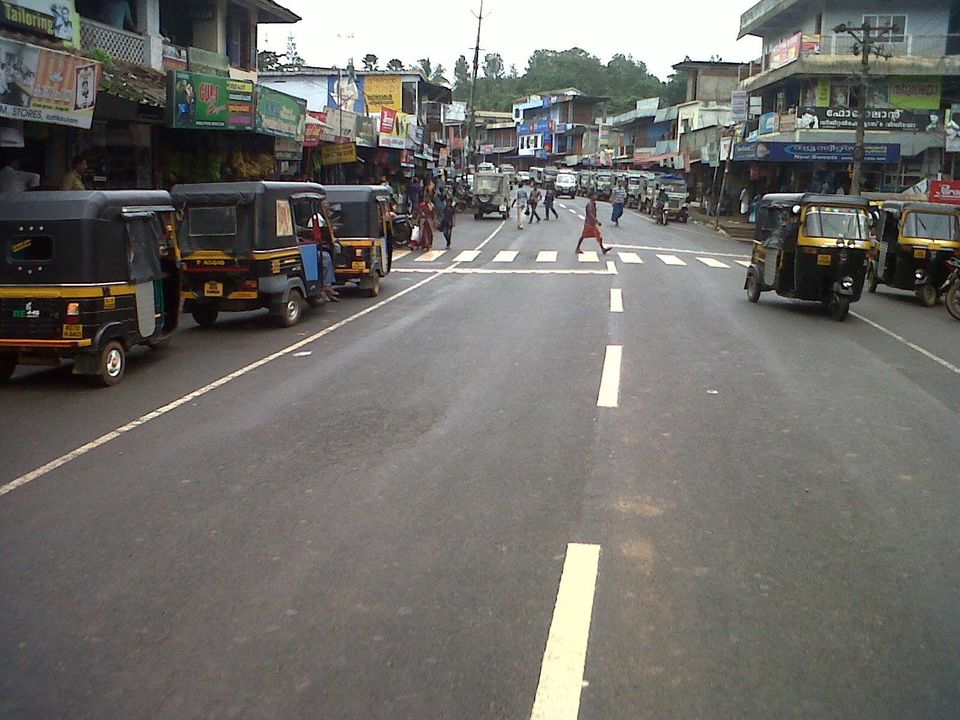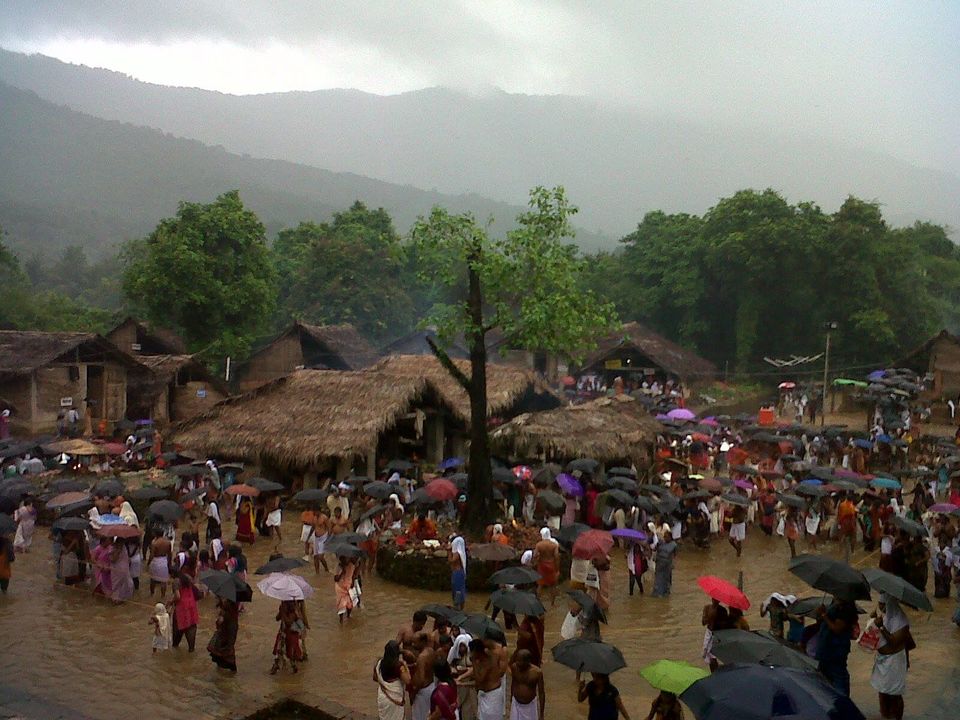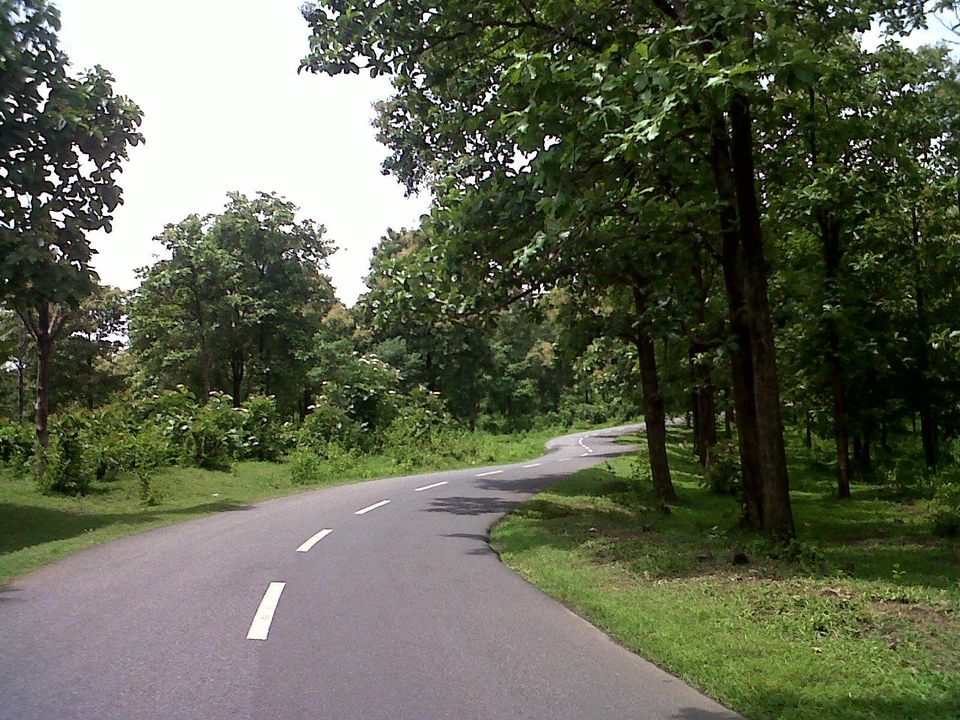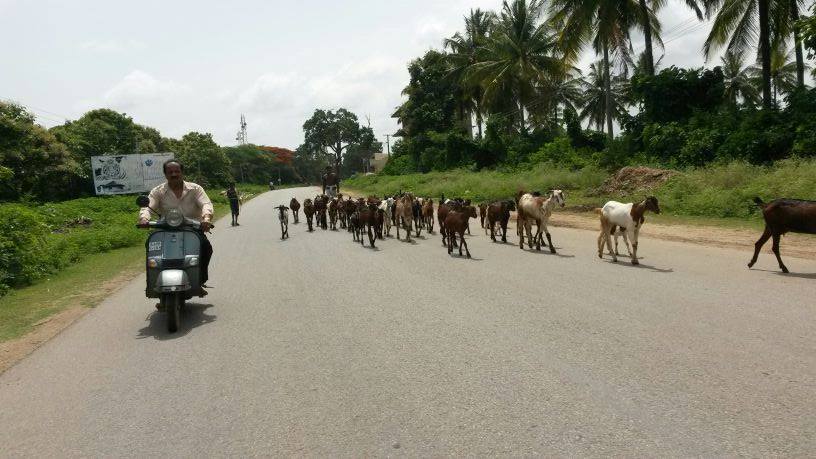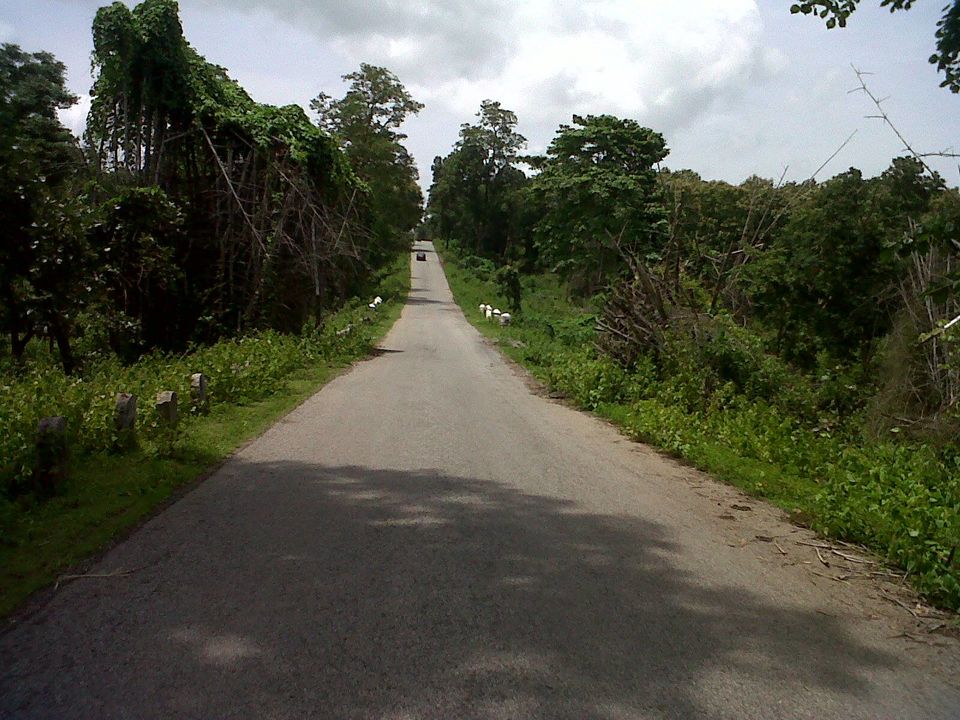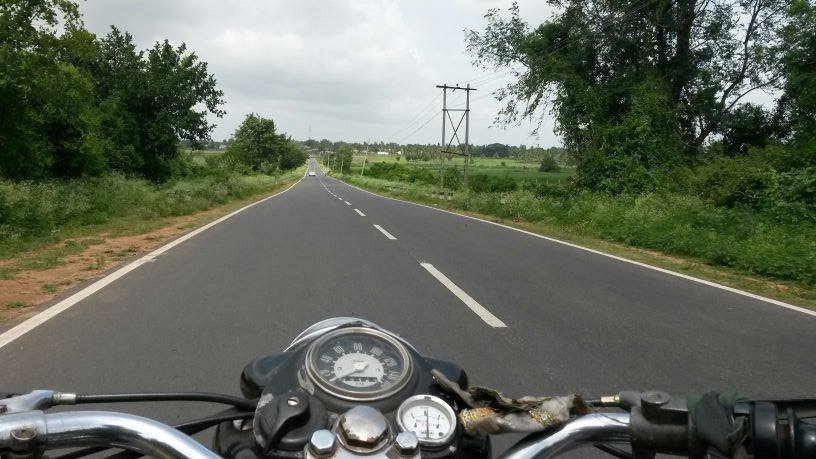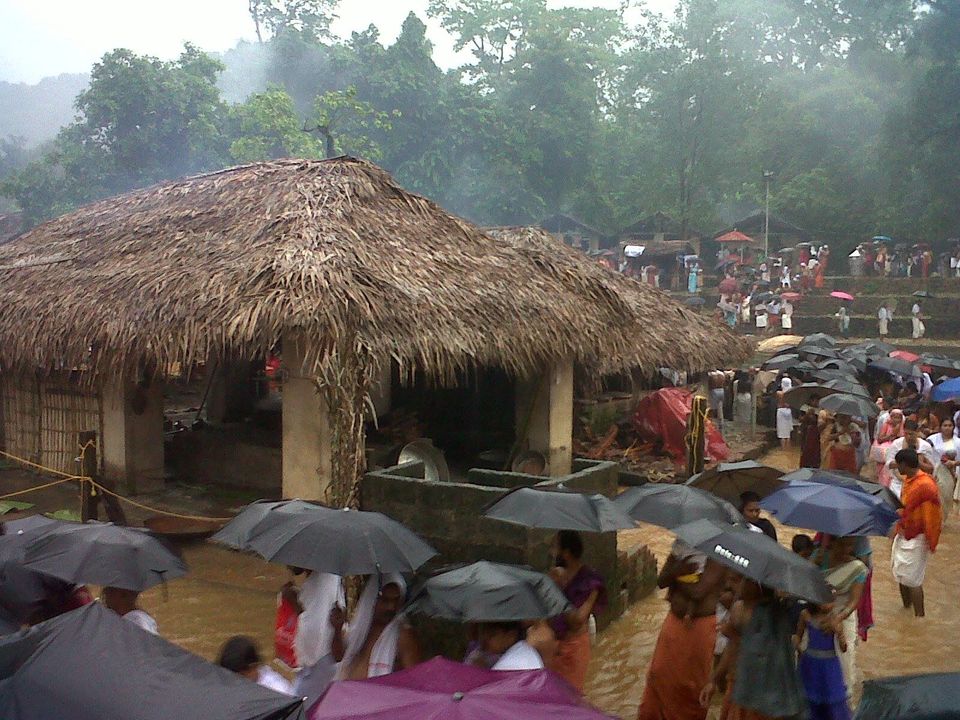 A perfect monsoon ride :) a perfect destination :) a perfect weekend
One day you just browse on your laptop for a weekend ride. You get to see something interesting, with people in middle of a jungle worshipping their deity. so what does shetty do?.. he browses more.. he tries to look into every blog and page to see whats so interesting about this place. And when he's not found enough details, he feels its better to go there and check.
And this is a place of worship which opens for only a month the whole year. And a what a good timing its stays open! when the monsoon just strikes God's own country. Ok... Ride Ride ride... should ride here... should plan to ride here.. thoughts and plans just keep coming. Finally when the time coming, money not having, riding plan thinking of cancelling.
And then you realise, if not this year, then you have to wait for a biggg one year!! yappa.. borchi maare.. podhu barka ithene.. leave aapice, pour full tank petrol, bag haaku..horadu. And yes.. raincoat!! hehe.. buy raincoat :D
Trust me.. raincoat paisa vasoool. The initial stretch from Bengaluru to Mysore is dead boring as usual. And then you hit the kabini road which is good.. and then the HD kote road which gets better.. and then the Nagarahole forest zone which is deadlily kick ass!! It starts raining then. Wear your raincoat and start riding.. And as you near the destination.. holy mother of raincoats and the rain gods!! yenchi barsa maaare... chandimuddhe..
you cross manathavady and reach this place called boy's town, where yo take a right to Kottiyoor. This was indeed the deadliest road i've been till now.. its pouring like hell.. my 30 year old bike has rode over 250kms and is all loose on its brakes.. and here comes a steep for about 10 kms which actually is STEEP!!!! Jaar bandi maare... first gear downhill. Trust me.. first gear only! Grrrrrrr antha roaring engine.. pusssuuu pussu antha pouring rain.. and finally you reach the place!
Ahaaaa :) simple perfect. A forest... couple of rivers flowing parallely, swampy everywhere.. a pond like place somewhere .. a lot of temporary huts around it.. and people worshipping something in middle of that pond. This is the place where Dakshayaga had happened, and where sathi jumped into the fire and shiva turned into a stone ages back. There is no fancy worshipping, there is absolutely nothing except for people coming there, taking rounds, getting wet in that rain and enjoying the prestine weather that's got them there.
You know we all have this feeling of doing something different.. very different.. here it felt like it was actually something very different to what we all have seen till date :) So beautiful.. ahaaaa… Worth riding.
Now comes the challenge of riding uphill on that steep. And to add to the pleasure, the road is full of fog. Its dark already.. lights on! I can see my bike's light formed to a cyclinder and pointing on the raod like a spot light. Ha!! I am sorry.. was selfish enjoying that road..didnt click a picture..
But trust me.. if you wanna feel thrilled.. if you wanna know how a challenge will be, take this road once! Absolute ecstacy! Happy riding all