When it comes to adventure, it's more fun to ride a motorcycle than a car. Aside from being fuel efficient, a motorcycle can give a unique pleasure to a rider which can only be explained when you experienced the ride.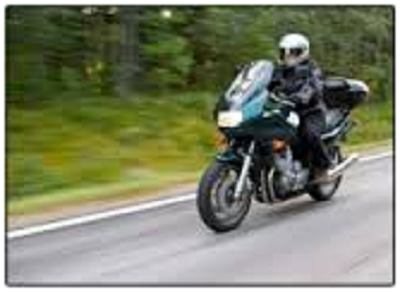 There is a fact however, that motorcycles are way more dangerous than a four-wheel vehicle when it comes to crashes. Motorcyclists are thirty times more likely to die than people riding in car. While the numbers of riders meeting road accidents are scary, the amount of motorcycle enthusiasts who remain safe are far from the number of people involved in a single-vehicle crashes.
You don't need to avoid your bike passion all because of other's reckless driving. You can be prepared and avoid all risks as long as you know the keys to optimize these odds. Learning motorcycle safety is your best way to avoid minor and major road accidents.
Find an institution that offers a riding course in your area and hone your motorcycle driving skills. Motorcycle Safety Foundation, for example, can teach you from basics up to advanced techniques. With the amount of three hundred fifty dollars, you can start to learn how to perform evasive emergency maneuvers and how to stay safe, at the same time.
When you go and look for a motorcycle, you need to get the one that matches you. Get a bike that you can handle. Make sure that handlebars and controls are just within your easy reach. When you sit on it, your both feet should be able to reach the ground on a flat position and not on a tip-toe form. A good model is the one that you can easily get on and off the center stand. Do not insist if you feels it too heavy, it may be probably is. Consider as well the distance of your highway riding so you can pick a bike that has an engine with the right range.
Follow orders because they are for your own good. The government had conducted a lot of studies and based from experiences, forty percent of riders without a helmet are more likely to suffer a fatal head injury in a crash. Three percent riders avoiding to wear helmet are more likely suffer brain injuries. It's enough to be involved with the emotional topic about helmets for some riders. It's time to use your head and avoid the risk of not wearing helmet. One neurologist has said, "Repealing helmet laws is absolutely insanity." Wear your best motorcycle helmets for head protection and to avoid exposure of the skull and the brain to potential trauma. Even a full-face helmet approved by the Department of Transportation can prevent or at least mitigate that potential trauma. Select helmets that are strong, light weight and comfortable to wear.
The helmet you wear must be accompanied with the right gear. You are just looking for a painful disaster if you will just wear a t-shirt, jeans and sandals. A leather jacket, gloves, full pants and over-the-ankle footwear are the proper gear for riders. By the way, don't forget your eyeglasses for your eye protection.
With the above-mentioned safety tips, follow your bike passion!