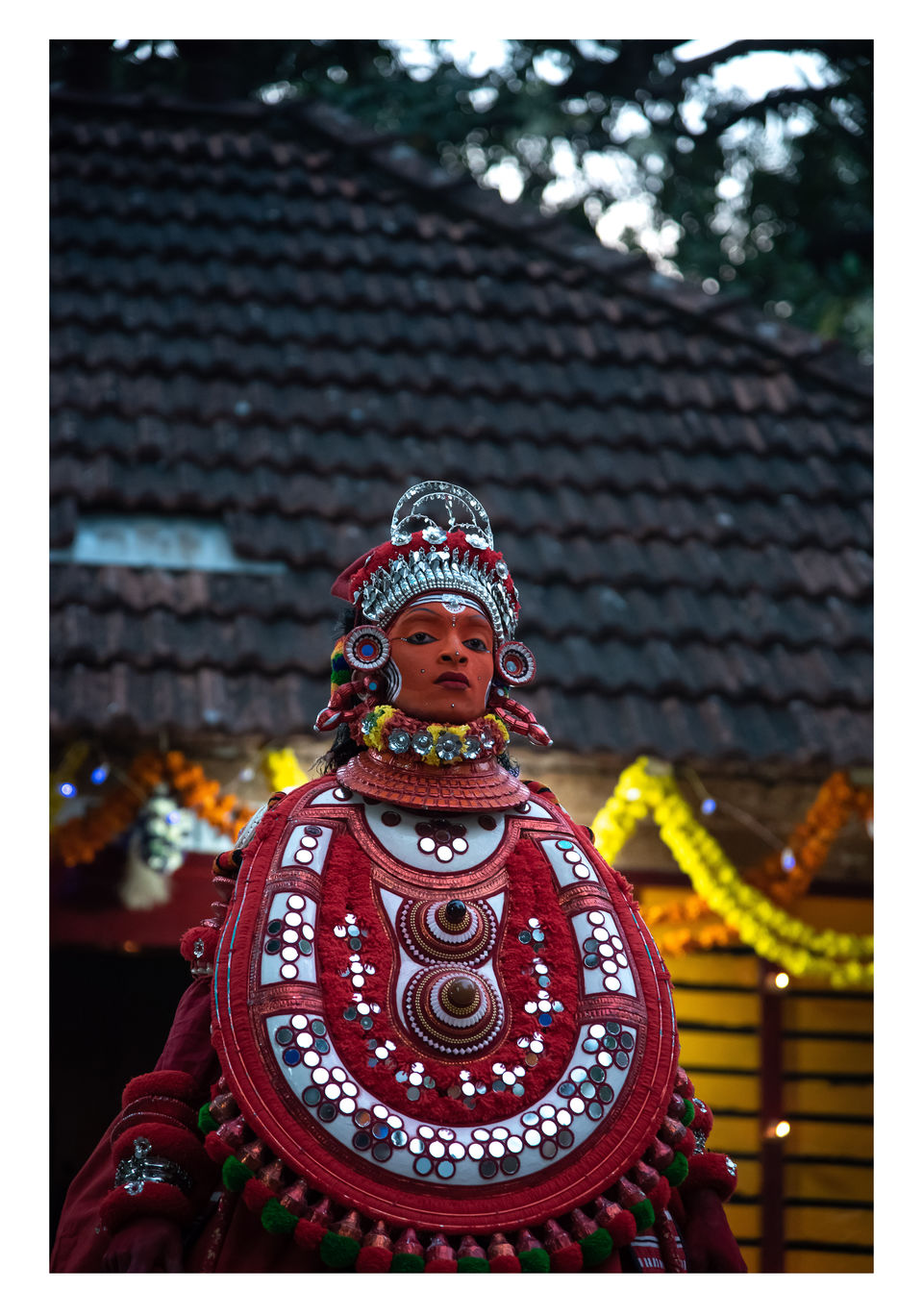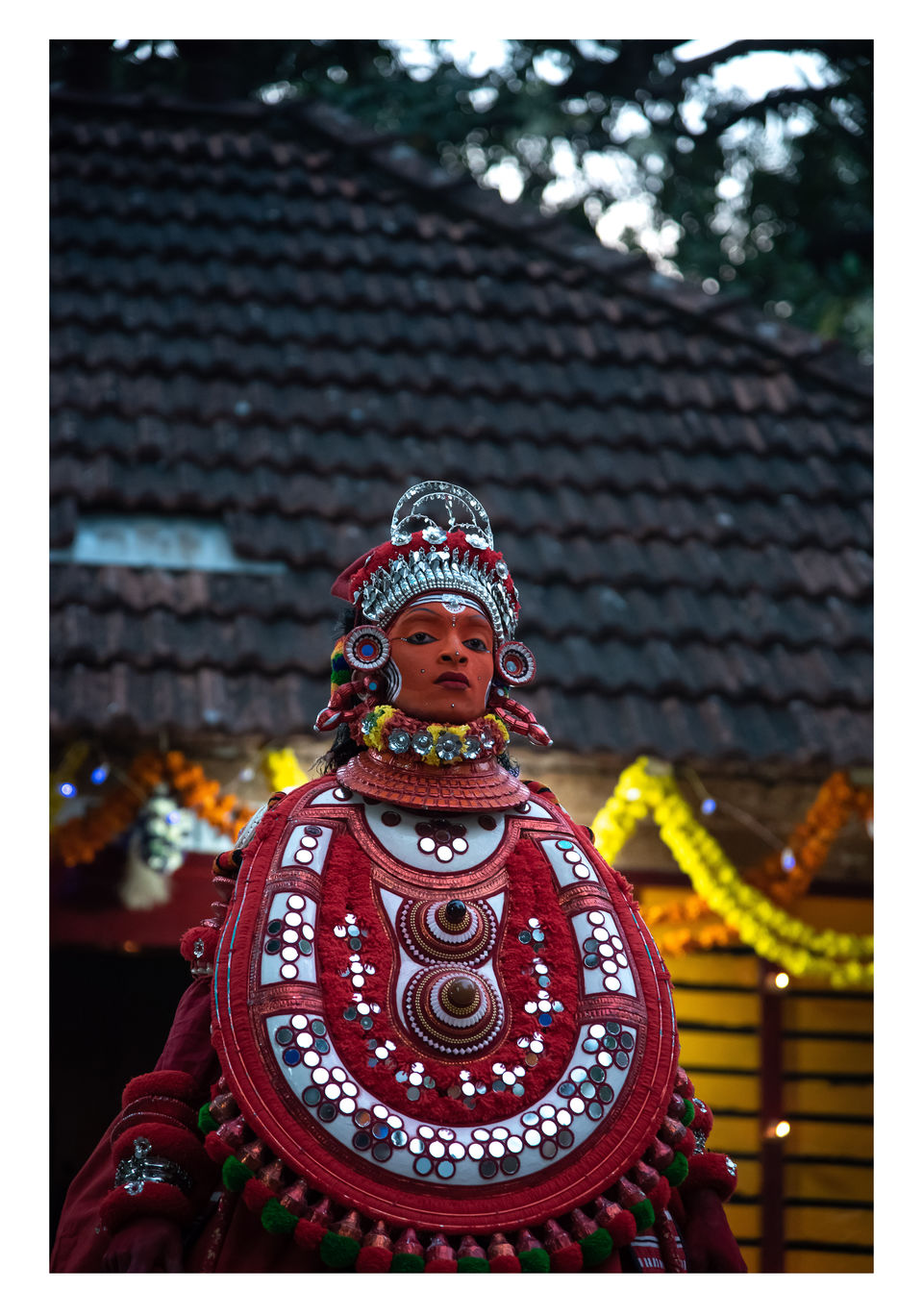 Kerala often referred as 'god's own country 'is very popular among domestic and international travelers for its beaches, mountains, greenery and the mouth-watering cuisines. But Deep down all those attractions Kerala is land of some unique cultural and tradition.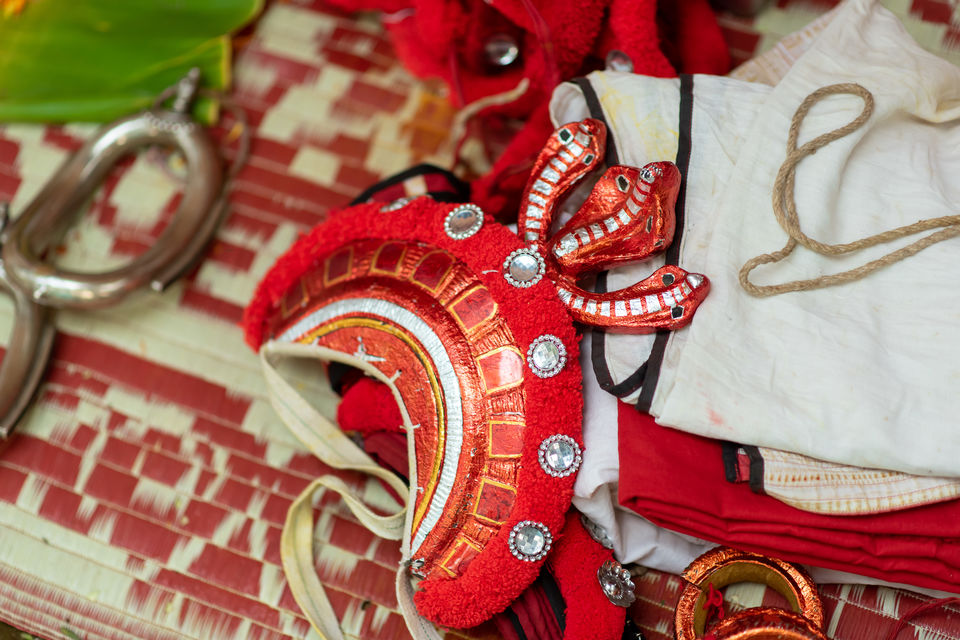 Traditional ornaments and other artifacts for Theyyam
Theyyam is one of the most vibrant and deep routed ritual art form widely popular amoung the Malabar region(Northern Kerala).
It is believed that the origins of Theyyam dates back to Dravidian age and is considers as an ancient tribal culture. It is a form of ceremonious dance to worship the gods and ancient heroes.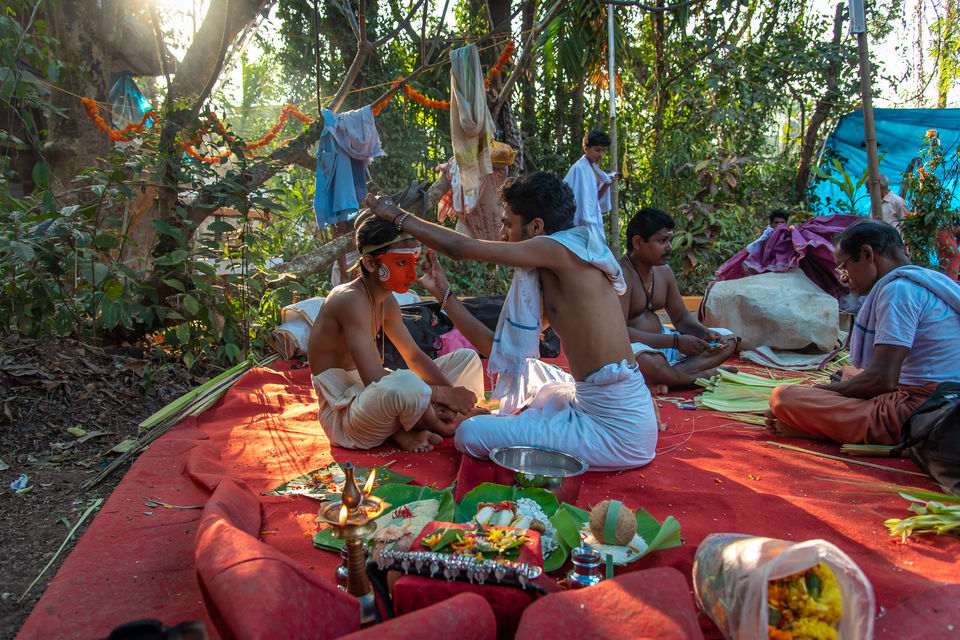 It is estimated that there are over 400 versions of theyyam. And I am taking you through preparation and behind the scenes of GULIKAN THEYYAM .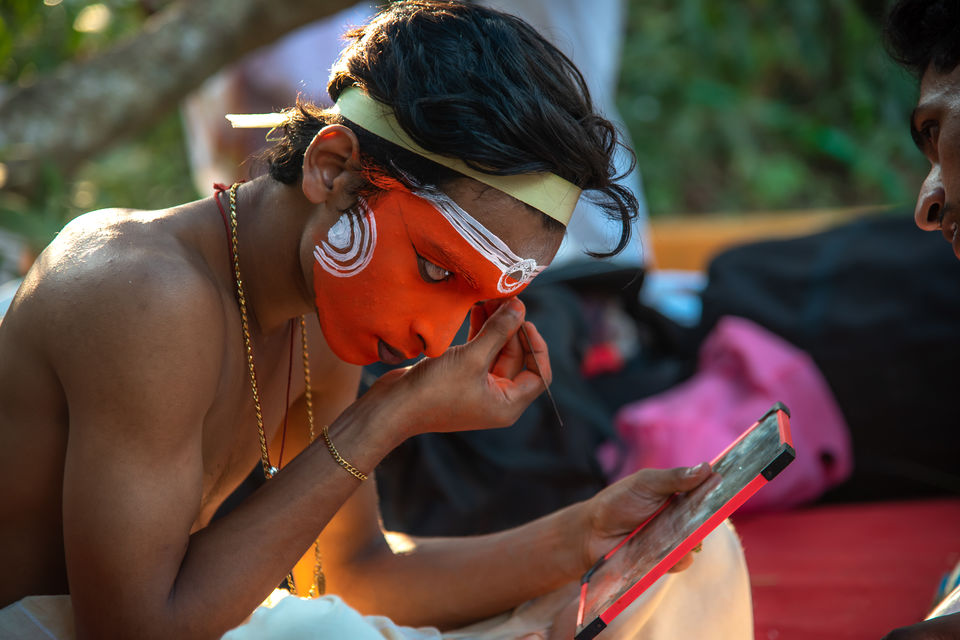 One of the most distinguish and important aspect of theyyam is its makeup and costumes, for each form of theyyam this is entirely different.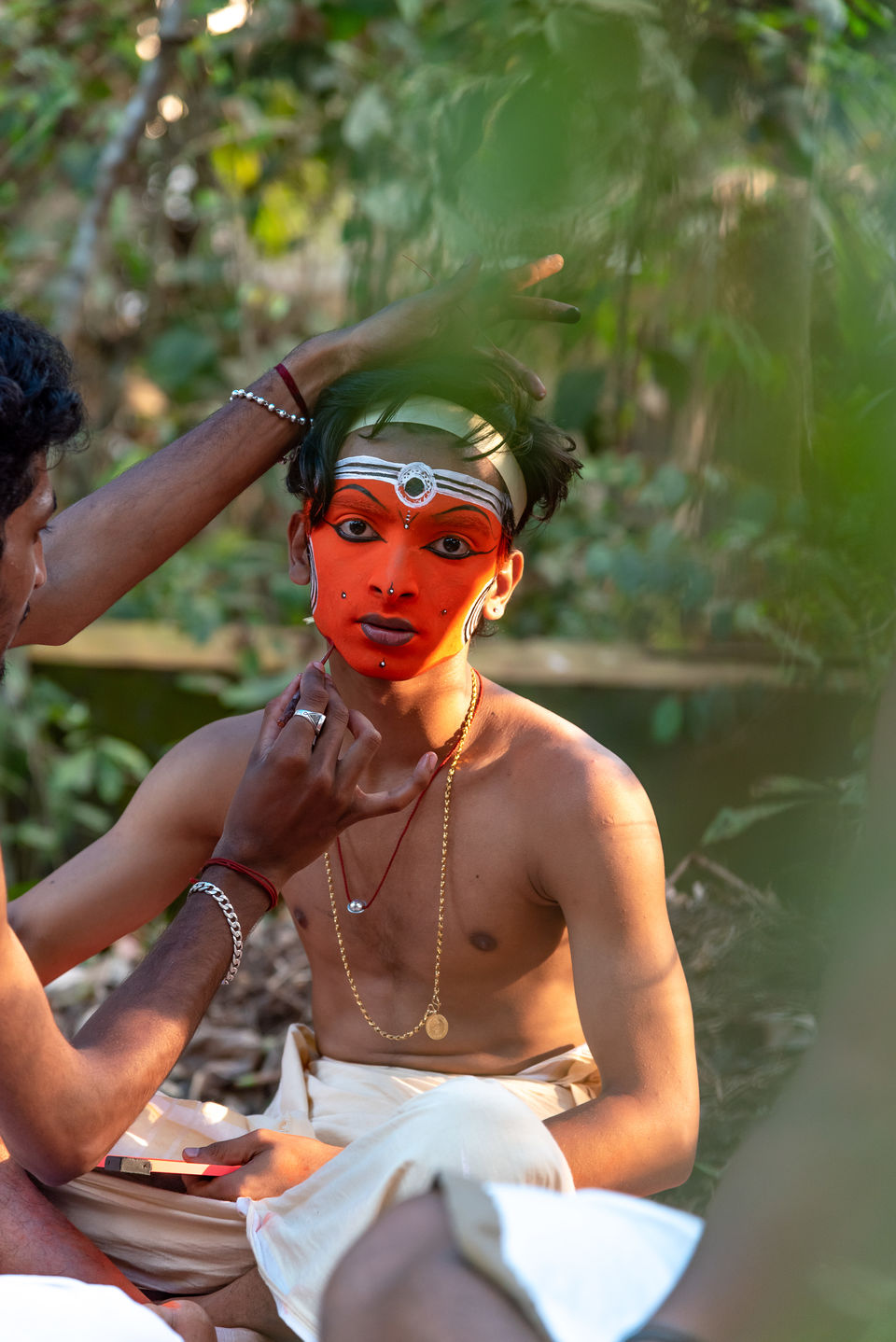 The process of getting getting the makeup and costume is a tedious one. This teenager took almost two hours through the process to finally get ready for the ritual.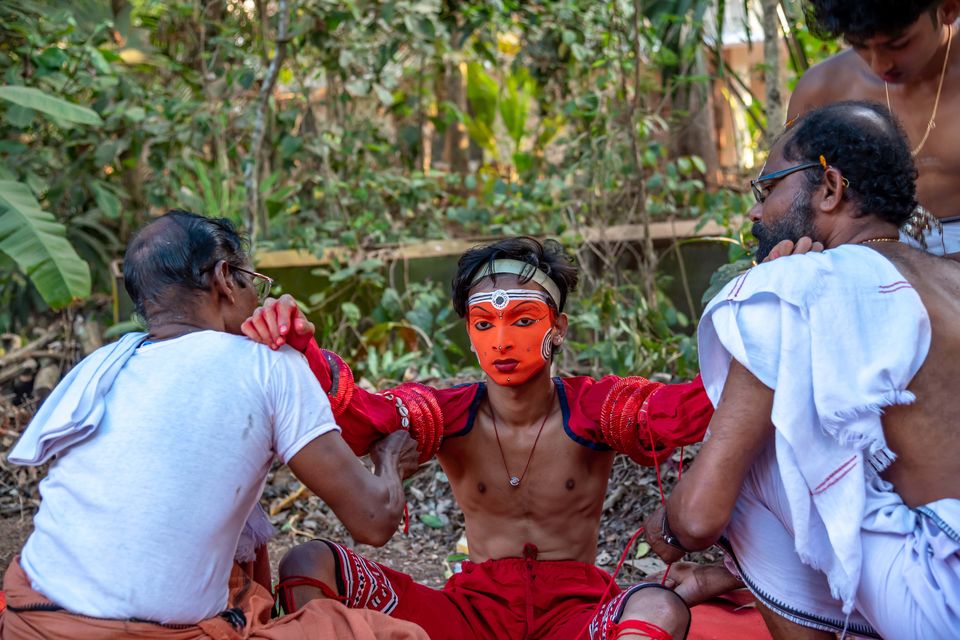 The paints are mostly organically prepared using plant extracts and carbon black obtained from oil lamp burnouts.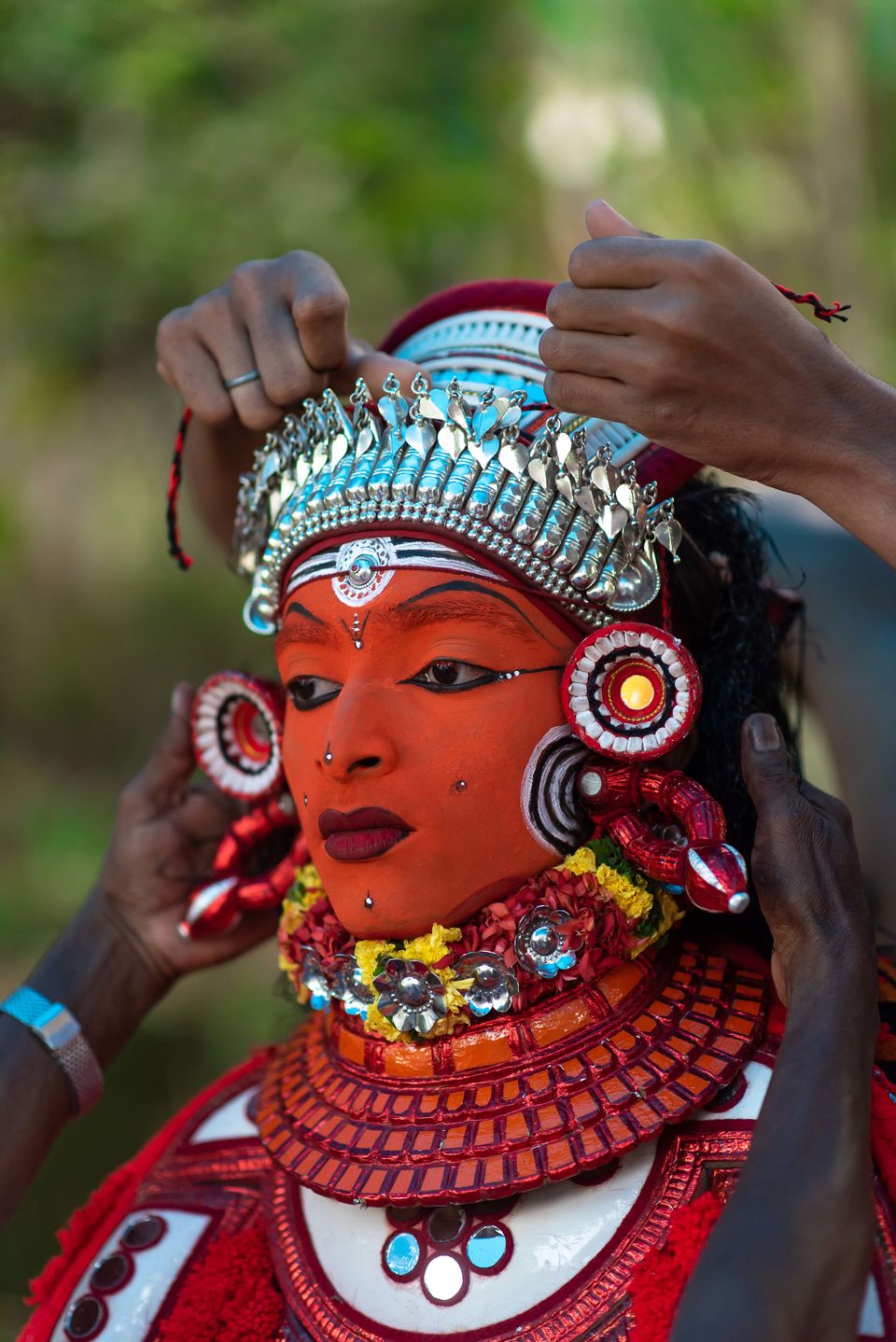 There are different layers of fine crafted ornaments and artifacts that goes in to the completion . These ornaments are made with clear specifications and by following strict guidelines in a very traditional craftsmanship.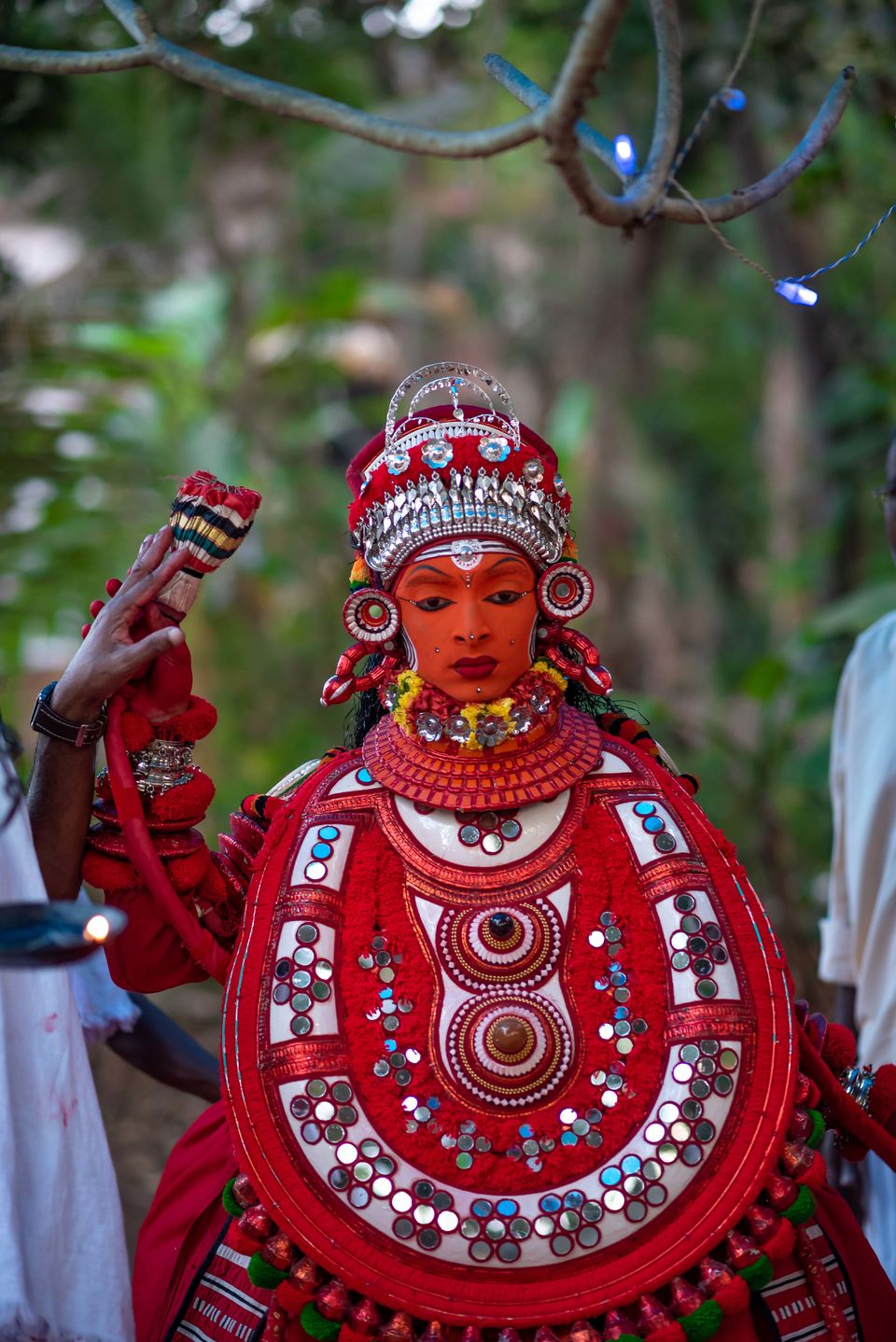 Theyyam is considers as a channel to God, the individual who performs theyyam have to go through special Vrata( vow) and when he starts to perform it is believed that the deity himself will come alive through the individual for people to seek blessings.Throughout the ritual devotees consider hims as God not man.
Theyyam in north Kerala happens during November to February , If you are visiting Malabar rejoin in those time don't miss out to witness this incredible art form. Please look for keralatourism / www.theyyamcalendar.com for more details about venues and dates.
All photographs are copyrighted protected.
If you like to view more of my works and photographs you can visit