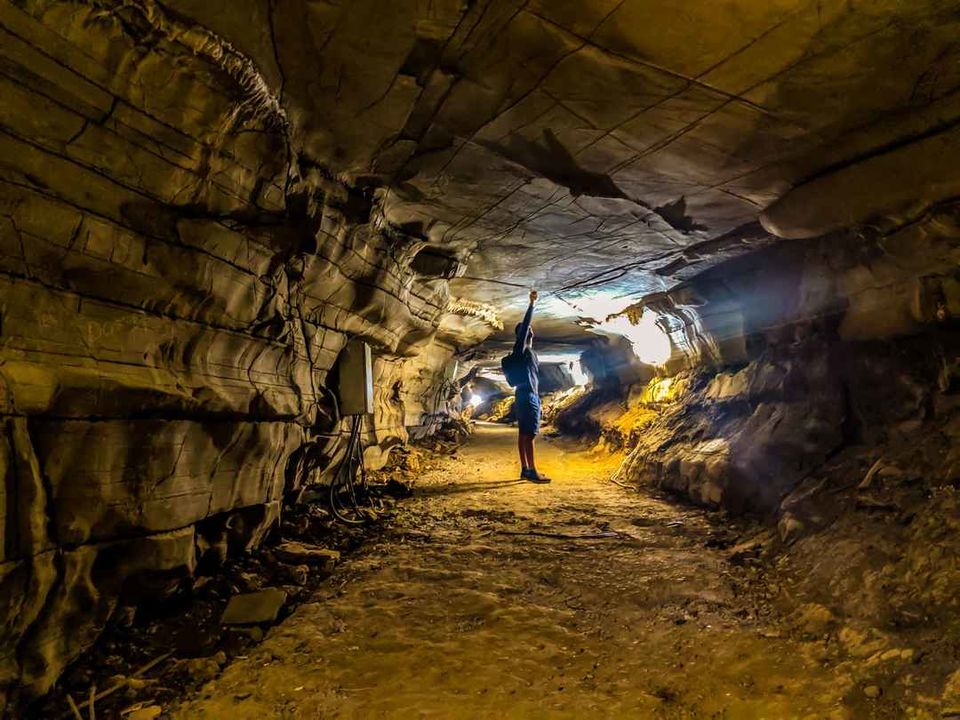 It was yet another weekend with no plans. My husband and I had just purchased a two man tent and were waiting to use it. As I was browsing article suggestions of weekend trips from Bangalore, I came across Gandikota where camping was an option. With the vision of a billion stars, we set off on our journey on a Saturday morning.
As we crossed the border and drove in to Andhra Pradesh, the entire view suddenly changed into one barren landscape. The tiny hillocks paving the way to the next hill, the entire highway seemed like a brigade of hills patrolling and yet welcoming. The heat started to get to us. The entire highway has less to no good restaurants for a pit stop. Finally after a good 5 hour drive, we reached the canyon and camped for the night.
Next morning we were woken up by the beautiful sunrise at Gandikota. One of the best Sunday mornings we could have asked for! Before leaving we went to the nearby hotel for breakfast and started talking to the owner about any other nearby attractions. That is when we he told us about Belum caves which was just 50 km away. He said it is a good stop and a must visit.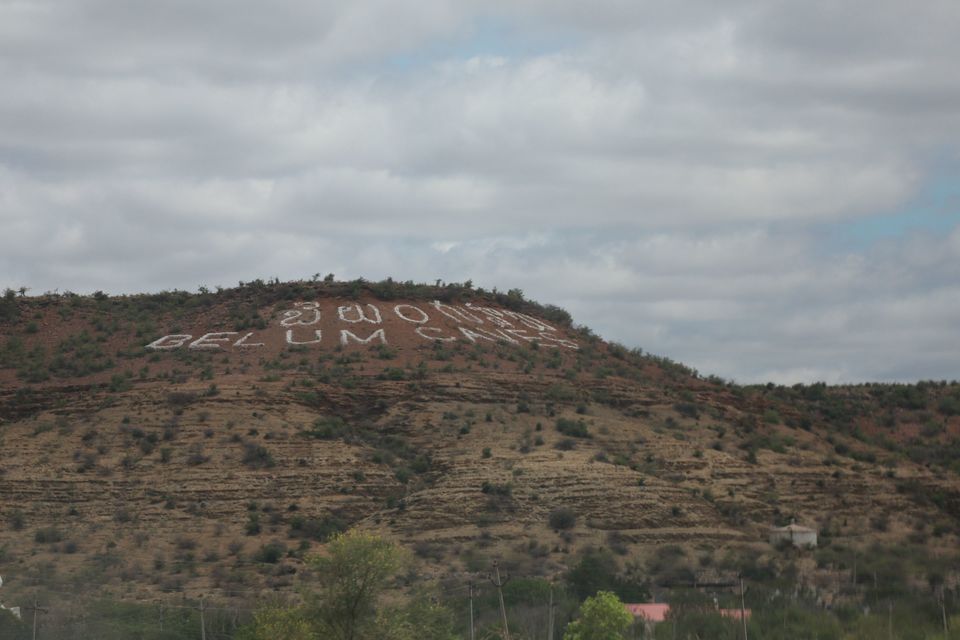 So we wrapped our little portable home and headed straight to Belum caves. Although the caves are underground, there is no way one would miss it. You can find Belum caves written on the hill right above and a big white Buddha sitting at the entrance. After taking the tickets, we started talking to some guys who were chatting outside the caves. One of them was a local guy who has lived there all his life. He then told us all about the caves that is not written in any of the wiki pages.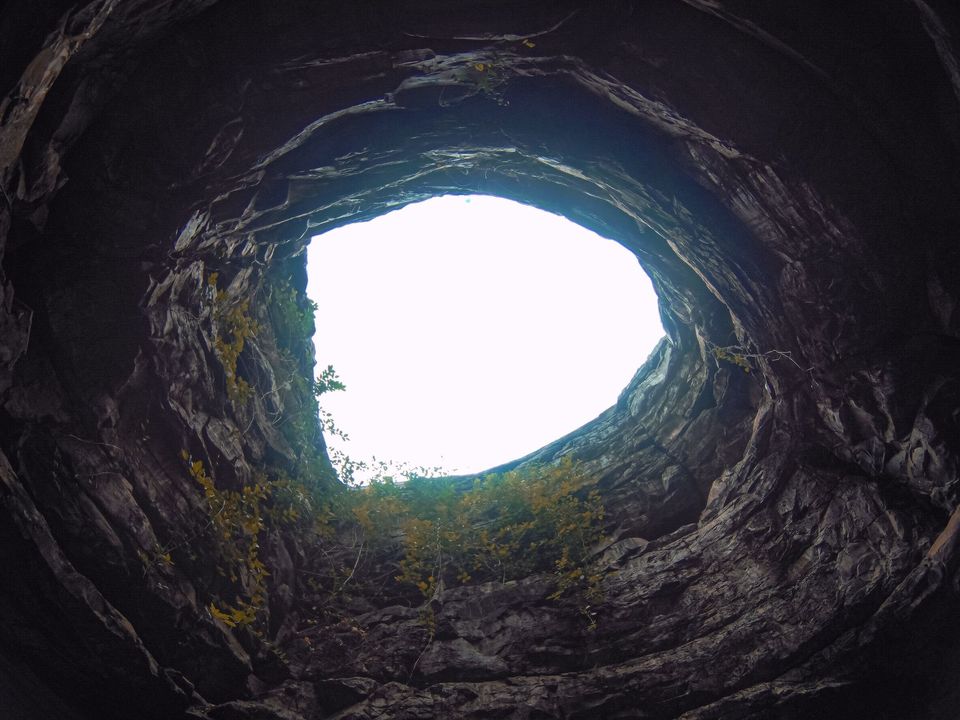 The caves are in the Belum village of Kurnool district. The cave has a huge circular opening which could be easily mistaken as a giant hole in the ground. Decades ago this was used as a dumping ground for waste products. In 1884, there was an expedition by British archaeologist Robert Bruce Foote who first recorded the existence of Belum caves. Nevertheless, the caves still remained inappreciable for further more decades. Almost a century later in 1982 or 1983, another survey was conducted by a German team. They then explored the caves thoroughly.
This time the villagers along with the help of the local police and the Andhra Government worked extremely hard to clean up the caves. The government declared the caves as a protected site. It took 20 years of hard work to give the status that these caves deserved. In 2002 the caves were open for public and only in recent times has it gained popularity.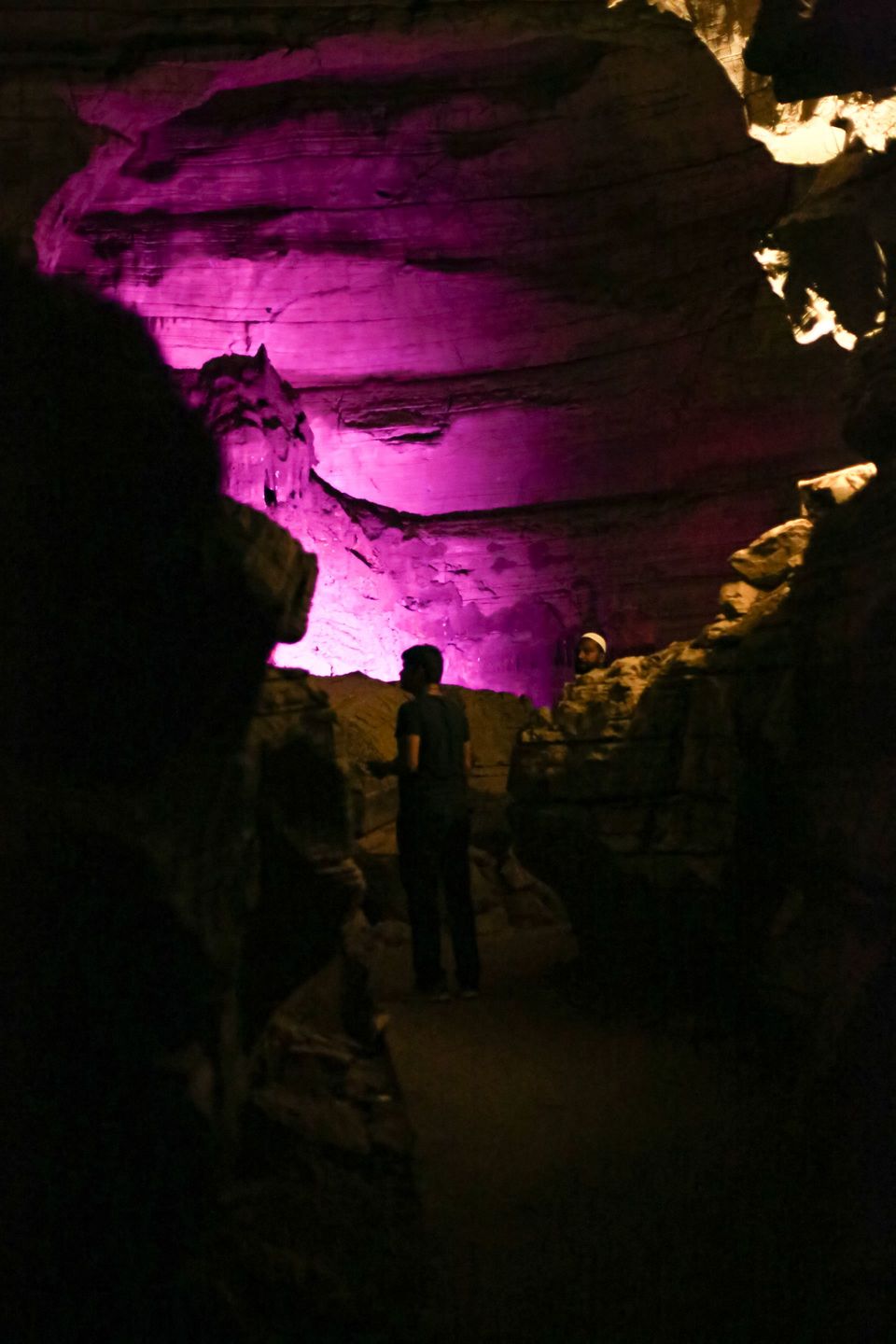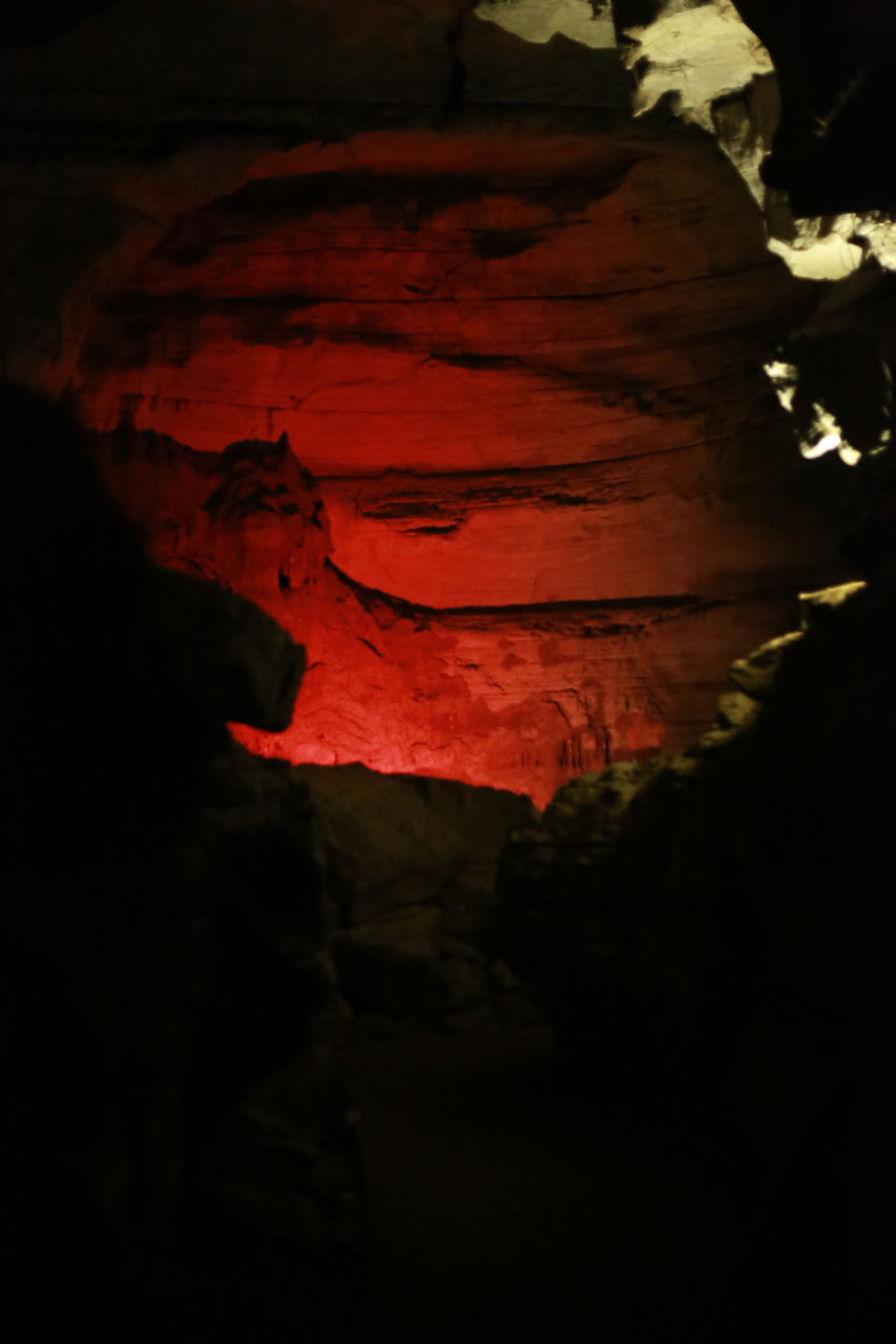 Now that was an anecdote I kept in mind while exploring the caves myself for the next 2 hours. This cave was formed over thousands of years due to the constant flow of water. The entrance is a gigantic hole underground called Pataalaganga but even bigger than that is the cave which is 3,229 mts in length. I started to count the passages and there are about 16 different pathways inside the cave. In the beginning, I thought it was pretty big to be an underground cave but as I ventured deeper and deeper, the passages became smaller and smaller. There is a meditation hall inside, I am a tiny person and I had to bend till my knee to get into the hall. On excavation they have even found saint beds inside. There is also a natural source of water inside in the form of a tiny waterfall. Most of the cave is black limestone and quartz deposits. It is indeed a natural wonder and has some tales of its own.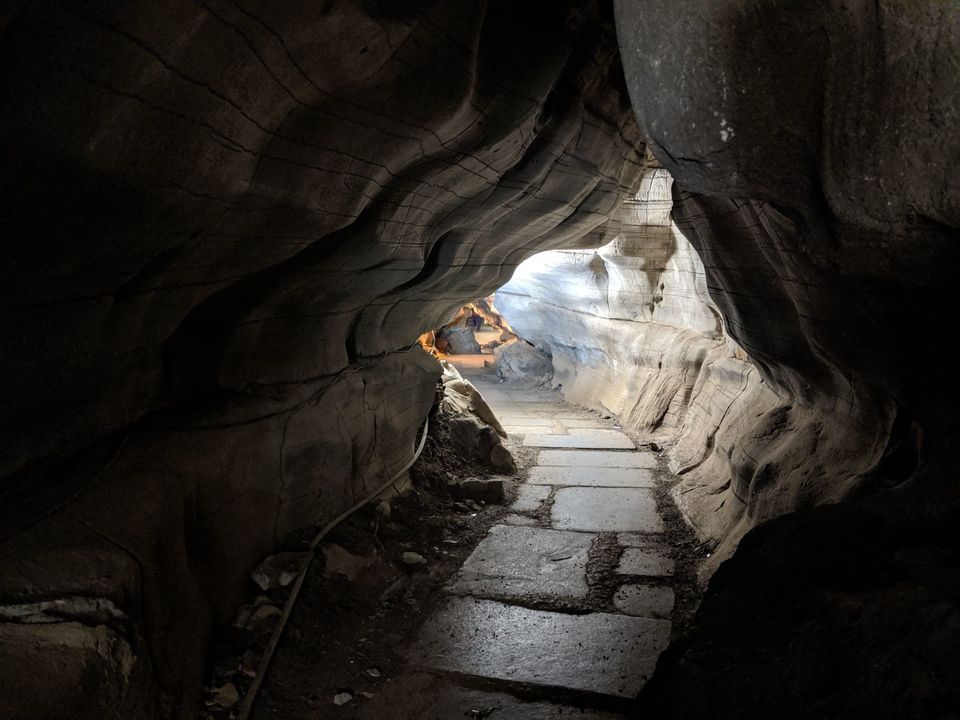 As you are not allowed to carry food or water inside, it gets difficult to concentrate after a while. As soon as I came out, I had a wholesome meal which included white rice, pappu (dal) and vegetable fry for 100 INR. Although Andhra biryani is world famous in India, their meals is what I like the best.
This story got me thinking of how similar we human beings are. To the exterior we are dumping grounds, we do not realize the vastness of our actions until excavated.Let us learn to accept the faults, uncover our dreams and clean up our acts, even if it takes 20 more years. The first step is all that matters.
"The caves you fear to enter, holds the treasure you seek" - Joseph Campbell
Bon Voyage!