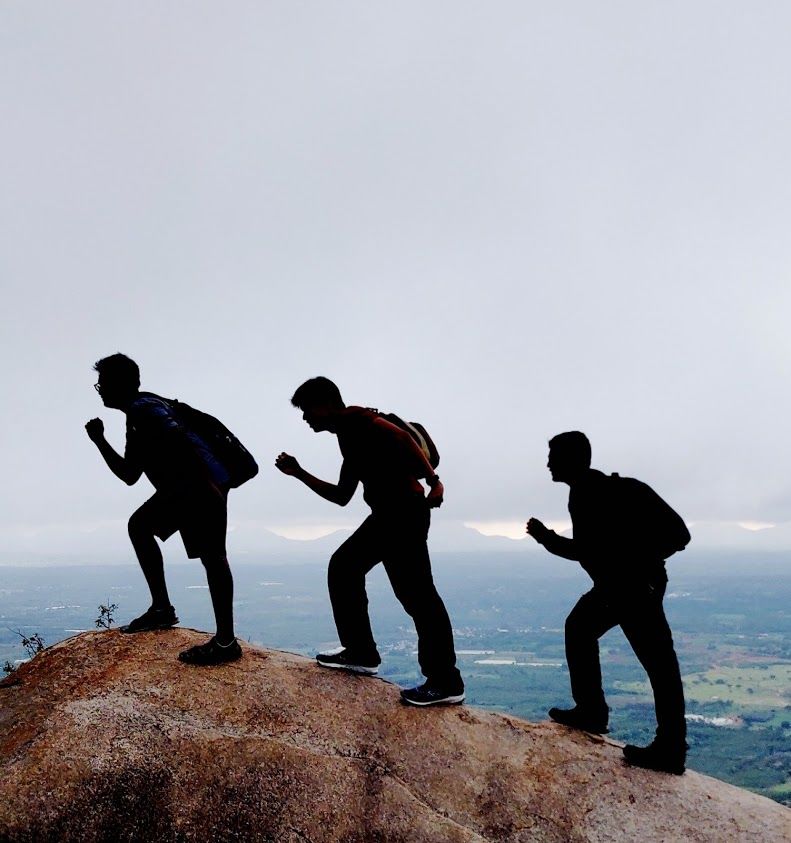 You must have heard this old song "जाना था जापान और चीन पहुंच गया", our adventure was quite similar.
The journey started with a Planned Trek to Skandgiri on 14th August evening where i was working my ass off in an IT company (which is the primary source of my daily bread) to leave early and reach the boarding point before time for a smooth boarding of the participants heading for a sunrise trek to Skandgiri on our Independence day.
As expected boarding went smoothly and we started from Bangalore around 11 in the night calculating to reach early at the Trek's starting point (as we call it 'Launch Pad') for fluent flow of trekking.
Once reached we were left with plenty of time to rest or to light up the Independence Day night with some experiences, stories, chit chats, and everything was riding as per the plan but as you know that it is not always the same as it appears. Just before starting the trek we were informed that there are some issues with the entry passes and we are not allowed to enter legally. Though we requested them a lot to allow us but in vain and we were left with no option but to modify our plan and to hunt for our blessing in disguise.
Do you know why we wanderers are a different class, because troubles can't trouble us. Participants cooperated enthusiastically and agreed for nearby Hulukadi Betta trek and we went ahead.
As we marched towards Hulukadi Betta, many of us were a bit reluctant as the sudden change of the entire plan was making them uneasy but we all got our spark back as we reached the trekking point because the view was so beautiful and pure.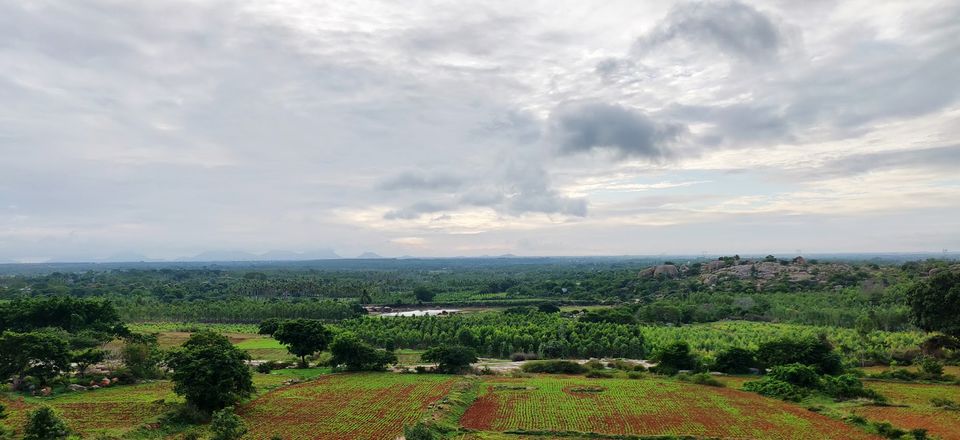 You must be willing to know that what makes this destination unique?
Let me tell you precisely,
This is one of the most clean destination to trek as it is a hidden gem, You will encounter a lot of boulders throughout and we know it provides a perfect frame for the best captures you will take home. Moreover this trek really tests your endurance and stamina because at some points rocks are as inclined as 60degree and demands you to be a Badass.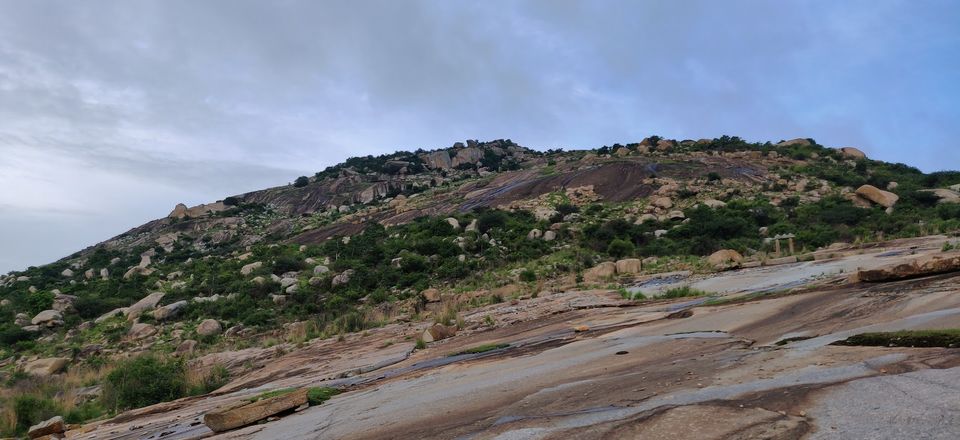 We had a wonderful trek, came back, had packed lunch at a nearby temple.Though we missed sunrise but we had a great time, new experiences, new difficulties, new learnings and great pictures as well .