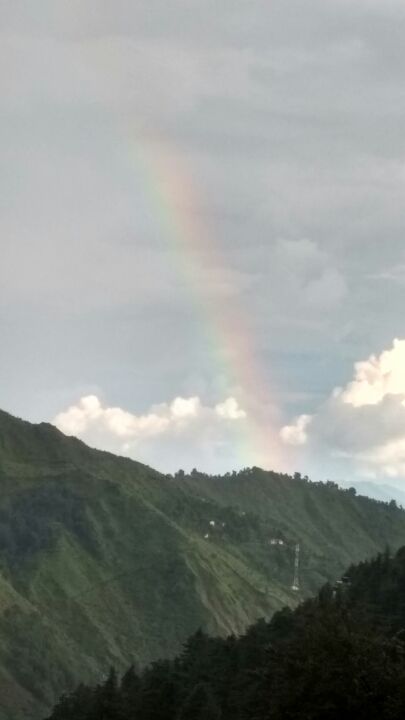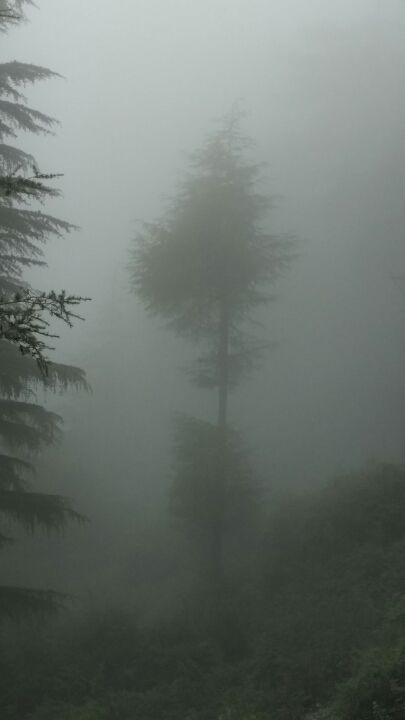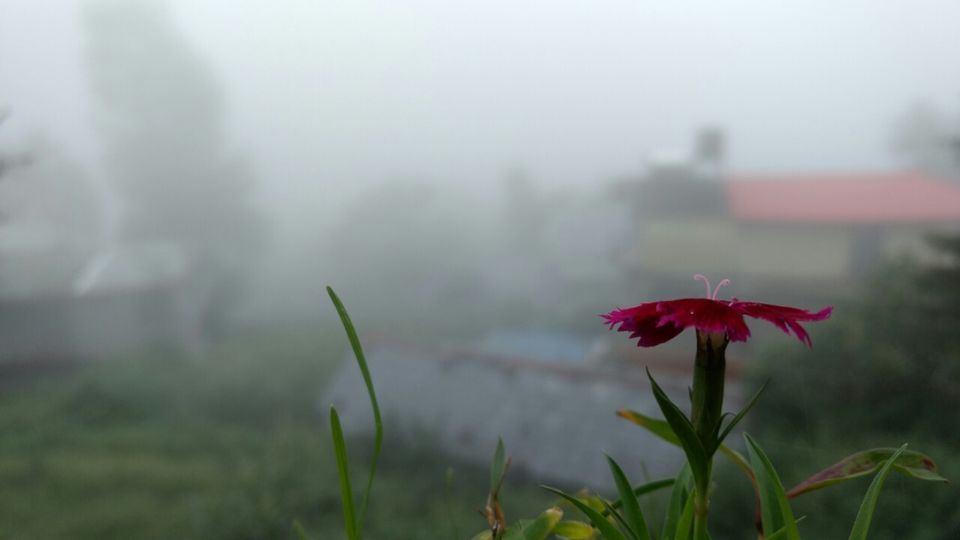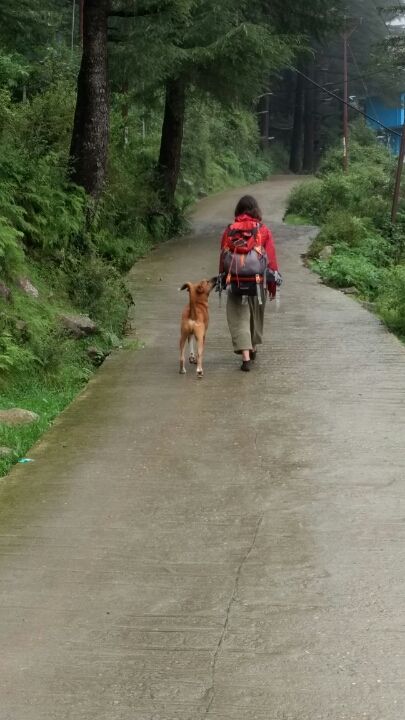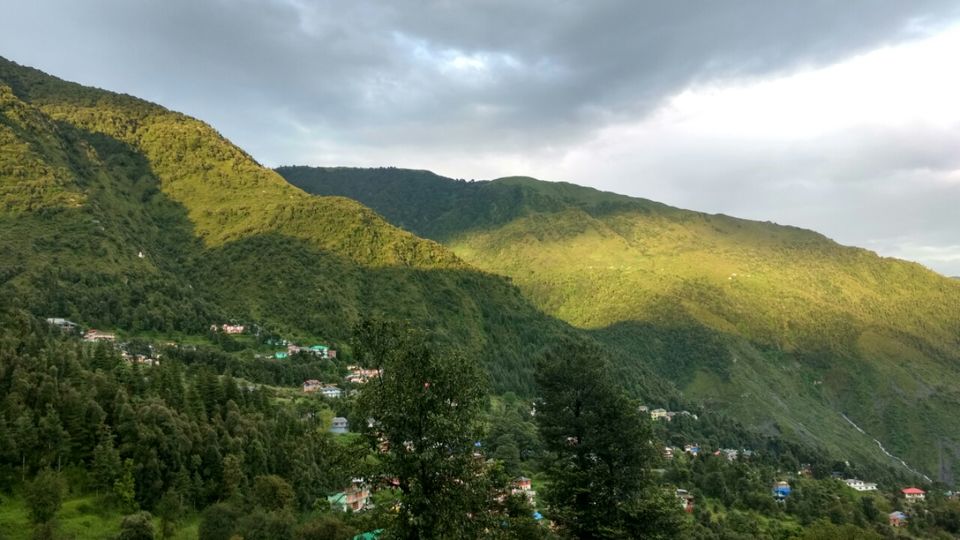 This is a picture from my trip to Dharamkot, dharamshala.
My expectations generally from such places include less tourist, more peace. But, to my surprise, when I reached McLeodganj, it was crowded like a shopping bazaar; expected because it was weekend and an extended one because of the Independence day! It looked more like a honeymoon destination because all i could see was either married couples or people mostly from Punjab having gala time around the steeets.
So, I along with my partner decided to stay in Dharamkot instead which was comparatively less crowded and had an amazing view to satisfy your soul. And, amazingly we stayed in a café called ' shanti Café', very true to its name !
It was the time when rain drops didn't want to stop; it was raining continuously! So, we had to call off the obvious plan i.e. trek to Triund. So , we decided to exolore the areas which were near by , beautiful of course(has to be) and approachable. There was this waterfall view from our balcony (pretty far off the main location) which I really was looking forward to visit. It's called The bhagsu waterfall!So, we began walking towards Bhagsu village. While going up and up,i of course had waterfall on my mind and also the much talked about Shiva cafe which I really wanted to explore. The best part was the trek to Bhagsu village; Amazing view of the mountains , weather fluctuating every now and then;one moment the entire village was covered with clouds and mist , you could actually feel it coming all over you; The chills , and then the other moment it was all clear sky with sun shining bright; and then the rainbow to exemplify the beauty. It's one of the amazing parts of the mountains where you get to experience so many things at once , every moment you've something new into your memory box!
So, after a long walk, we reached bhagsu waterfall starting point which was so so so beautiful and mighty. One could feel the power of nature and serenity at the same time. People were having gala time there as well like taking a dip in the chilled stream, singing dancing and then the much needed hot Chai to balance the temperature????. We couldn't click a single picture there because of water droplets coming all over our bodies and the mist of course but my eyes certainly clicked the perfect frame which is why it's always there with me.
From there, we went to Shiva cafe which was another 1 hour trek uphill. The location of the café is why I would want to go there again and again. What an amazing location, very well thought of! Just the perfect view all around, the waterfall, the mountains..Just Amazing! You would actually want to just sit there and relax! But after walking for this long, you definitely need something to fill your appetite.???? If I have to rate the café, i would give full marks for location and food! You'd love the food, especially hot chocolate if it's freezing outside. Apart from this, even the whole set up is alluring but the disappointing part was music and the crowd. Like so many people, and many of them absolutely sloshed and out of control which means they were shouting like anything. For someone like me who longs for quiet places , this definitely was a bit dissatisfying but nevertheless, you can always find your way if you know what you actually desire and so did we. We walked around the places nearby, listened to our own music, felt the nature around us and lived the moment. Mountains can never leave you with incomplete or dissatisfied memories. Such is the vibe of the Nature! Love it and live it! ❤