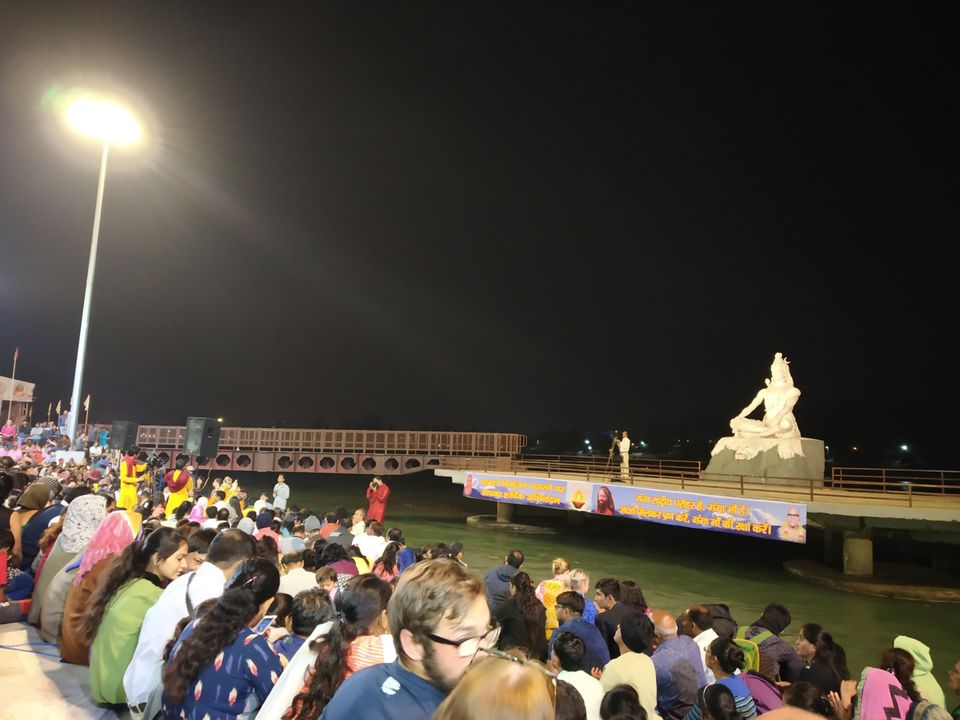 Being in Rishikesh, the last thing on our schedule was Ganga Aarti. As it was a diwali night, nothing else could be more appropriate. But only problem was that we were running late. It was already late evening, and we were still in the camp.
We quickly checked out from the camp, and drove our scooties as fast as we can to cover 15 km from camp to Lakshman Jhula, where we had to give back the rented scooties.
(I recommend never to go that fast on such a road, one mistake can land you into the mighty green Ganga flowing beside the road, and with that it will be all over.)
We consulted a few people and came to know that Ganga Aarti at Parmarth Niketan can give a better experience than that one at Triveni ghat. Hence we boarded an auto for ₹20 each from Lakshman Jhula and headed to Ram Jhula, from where Parmarth Niketan is around 300 metres.
We crossed the Ram Jhula and walked steadily towards Parmarth Niketan. And luckily, we were on time. The crowd had already gathered and was sitting calmly like school children during a cultural show. More than 30% of gathering consisted of foreigners, as supposedly they were more amused with the colours of India. The venue of Aarti is beautiful at Parmarth Niketan. Credits to the built up of the place too, a big lord Shiva statue in between the river, and then the goddess Ganga placed in line with the Shiva statue beside the river for puja.
We sat with the crowd and I started observing people concerning what do they actually want to get here. As I was lost in thoughts, the prayers started and big aartis with diyas started rhythming with the prayers of the priest. The aura of that moment was very religious and divine.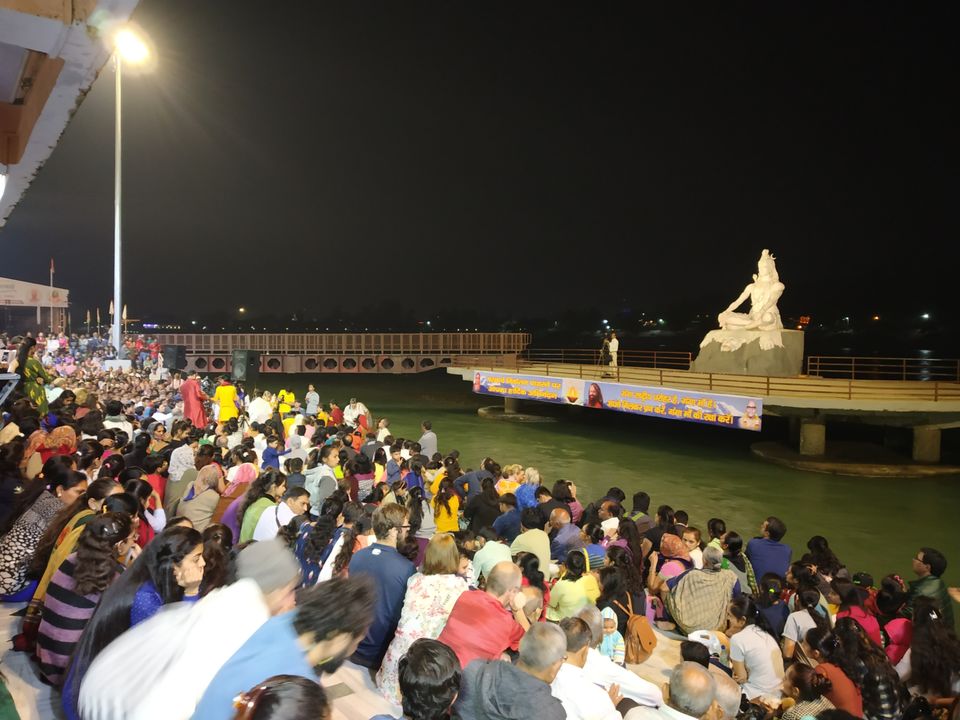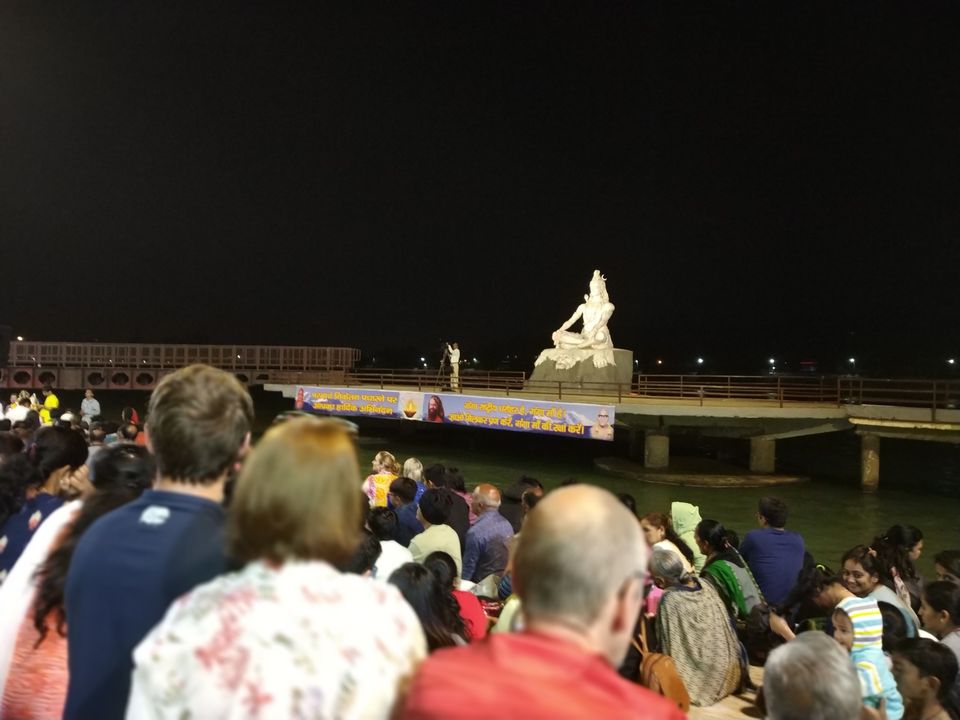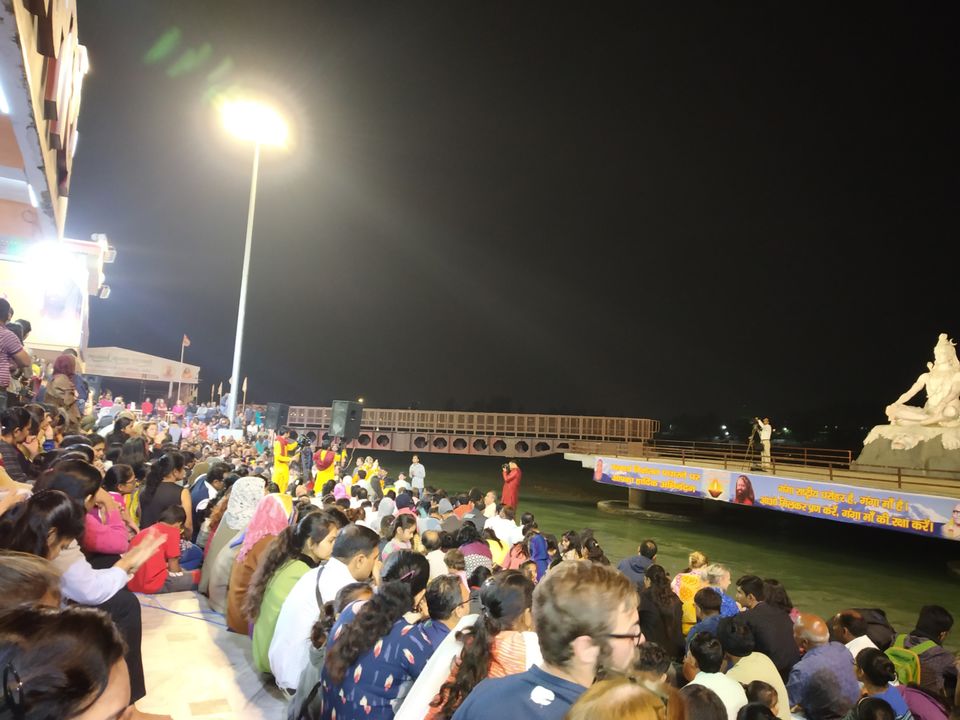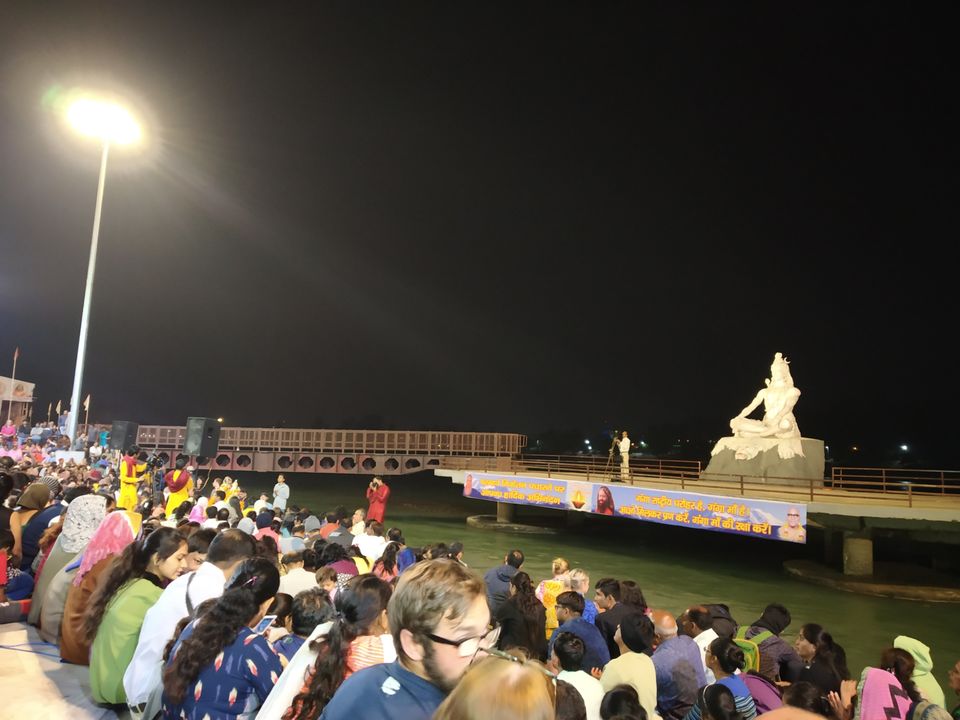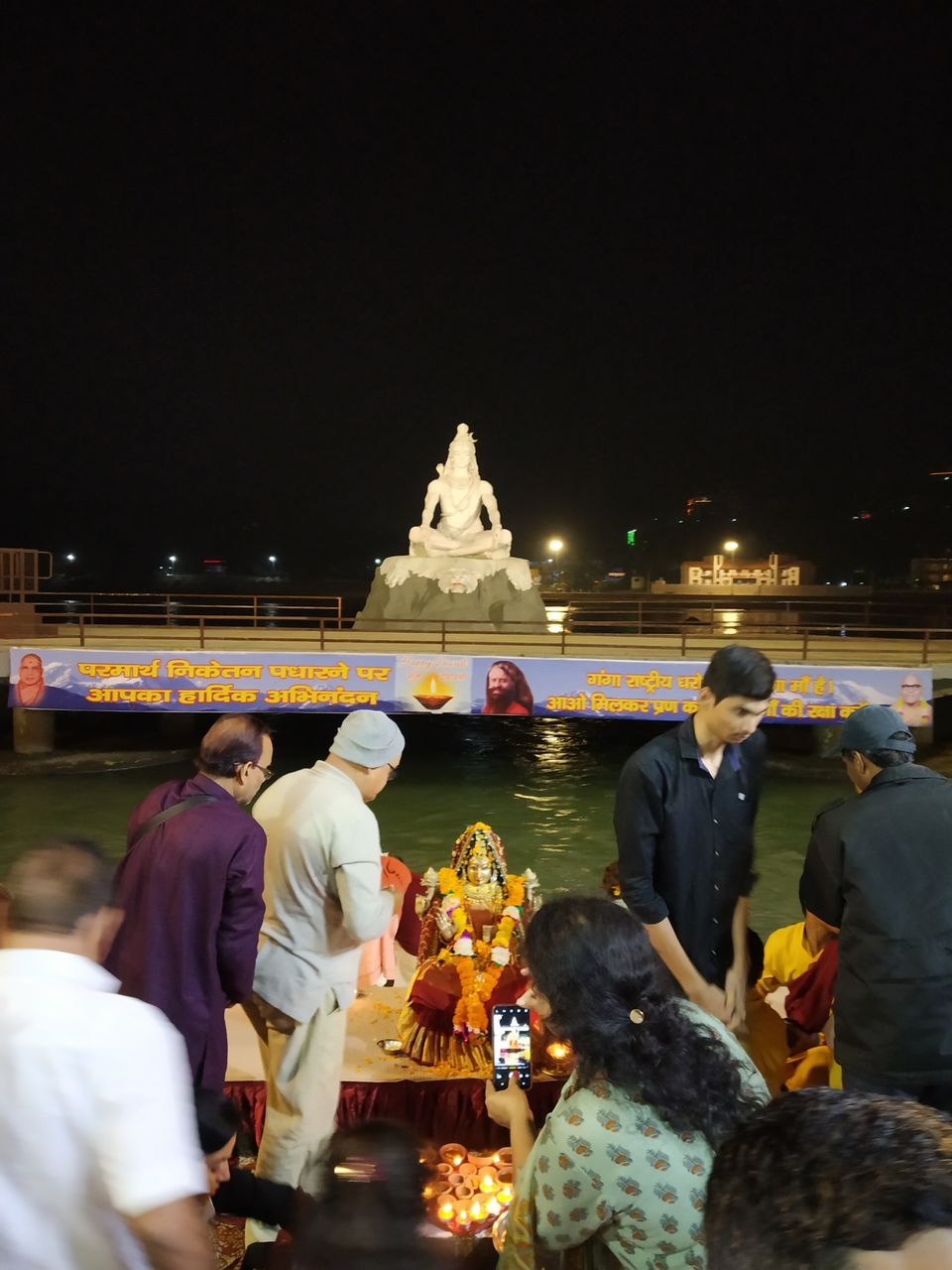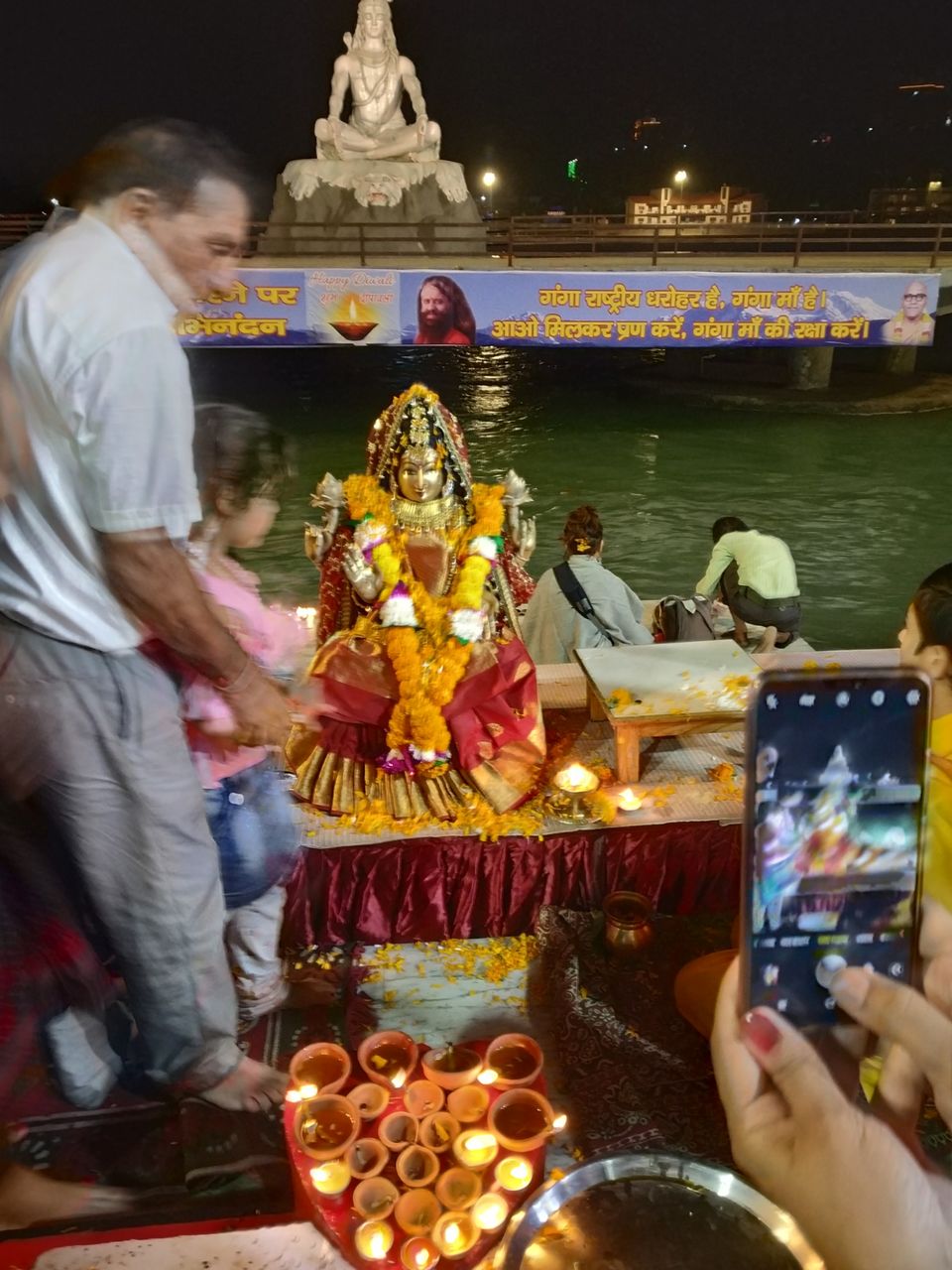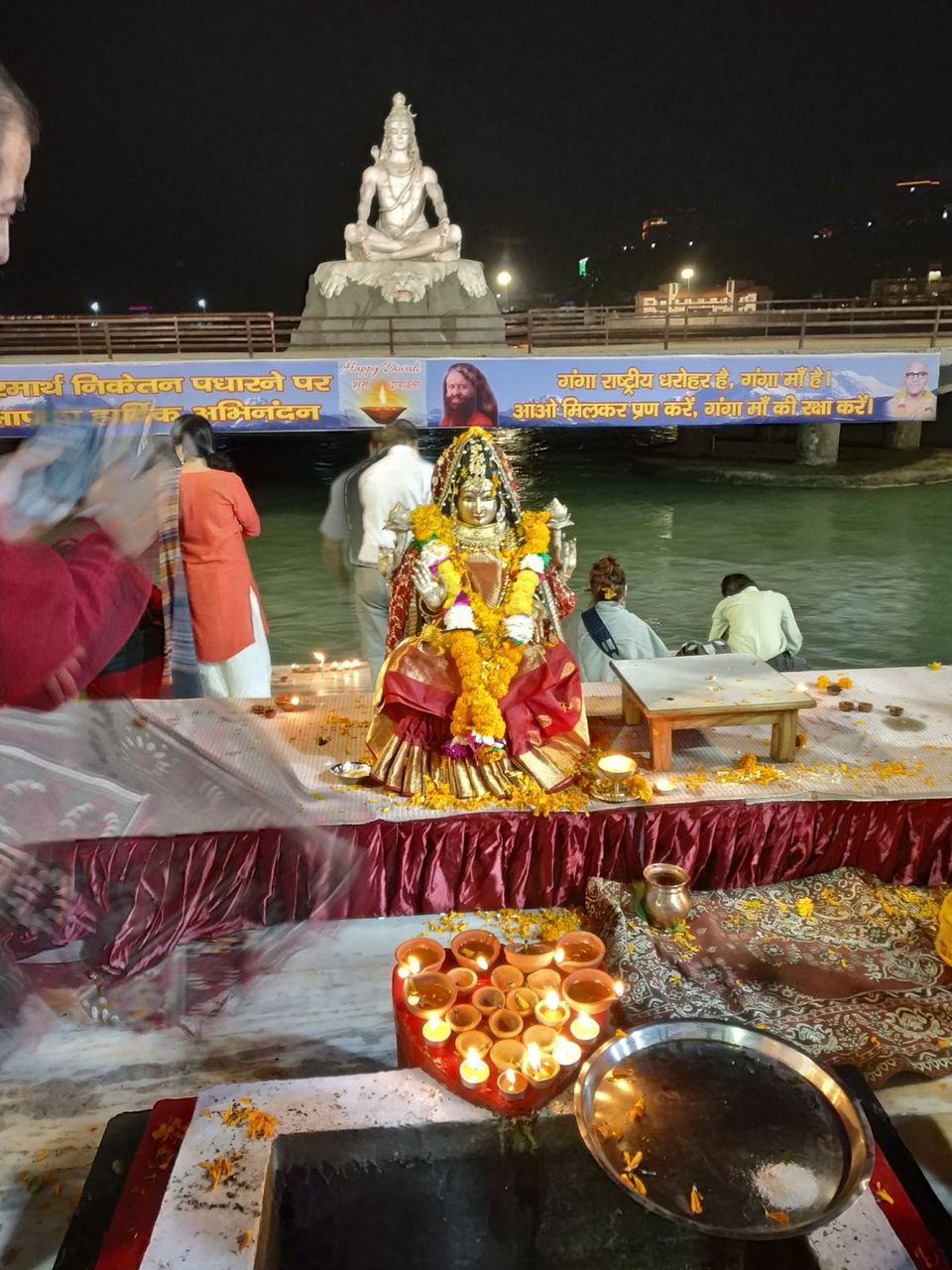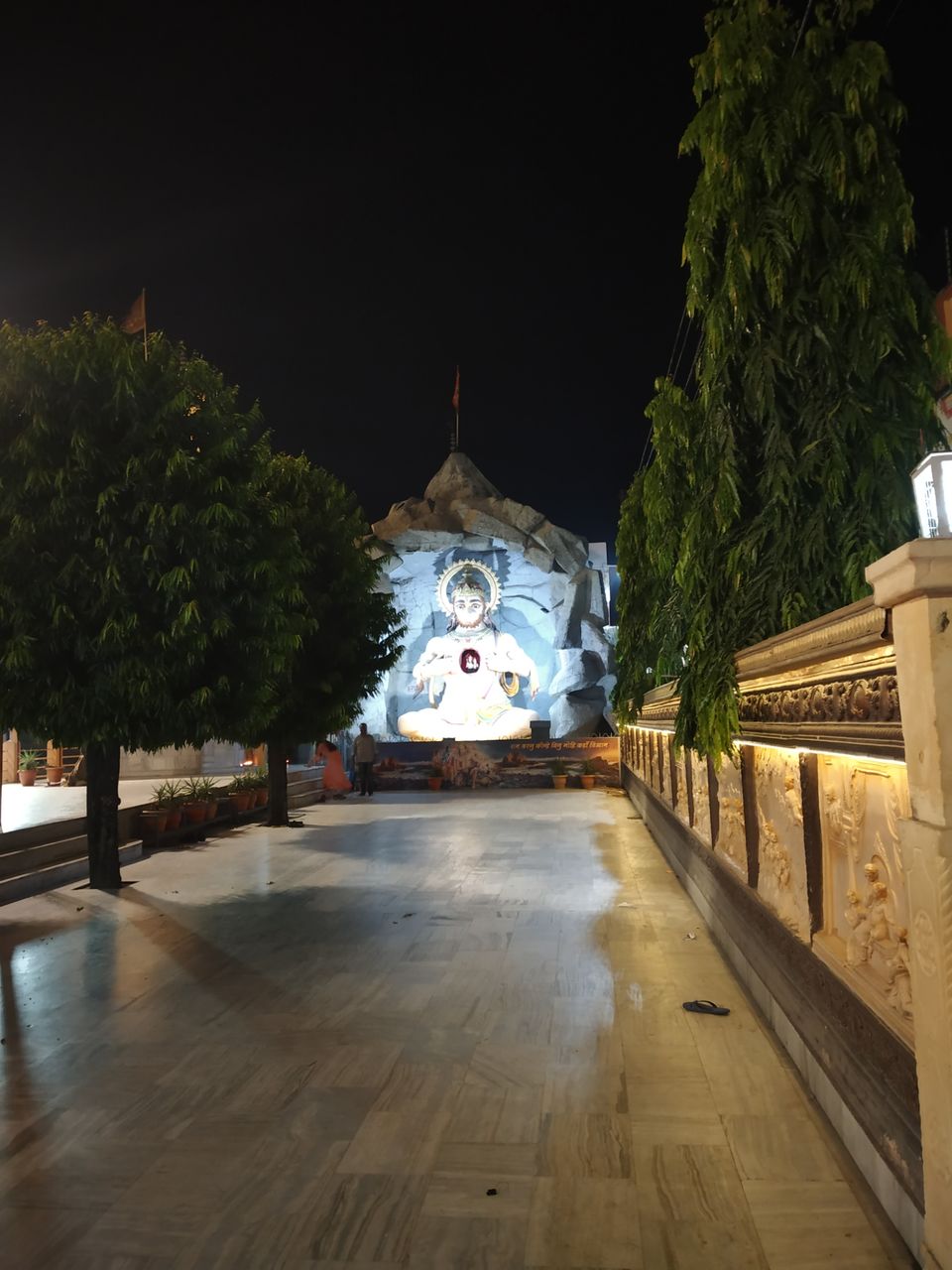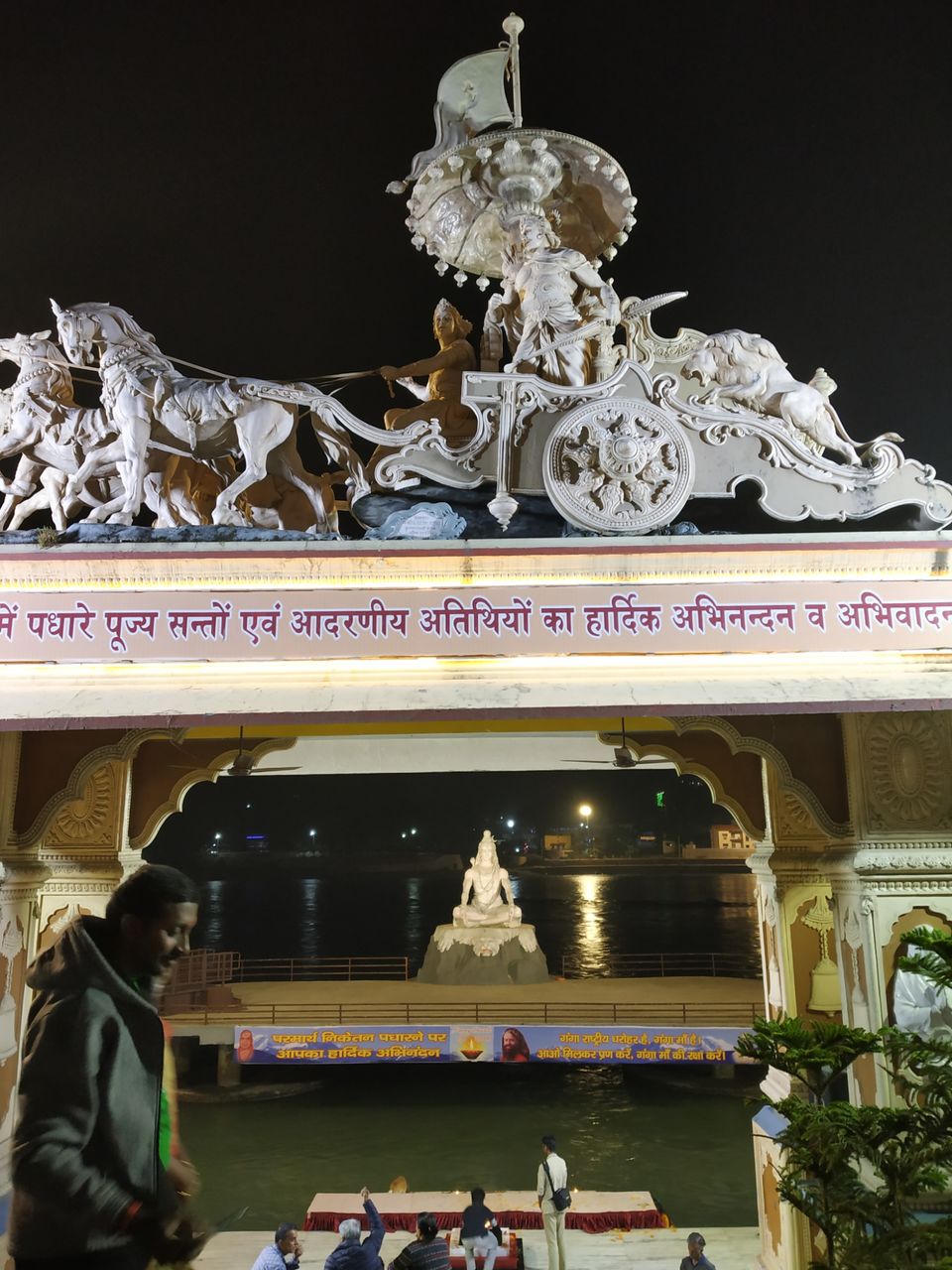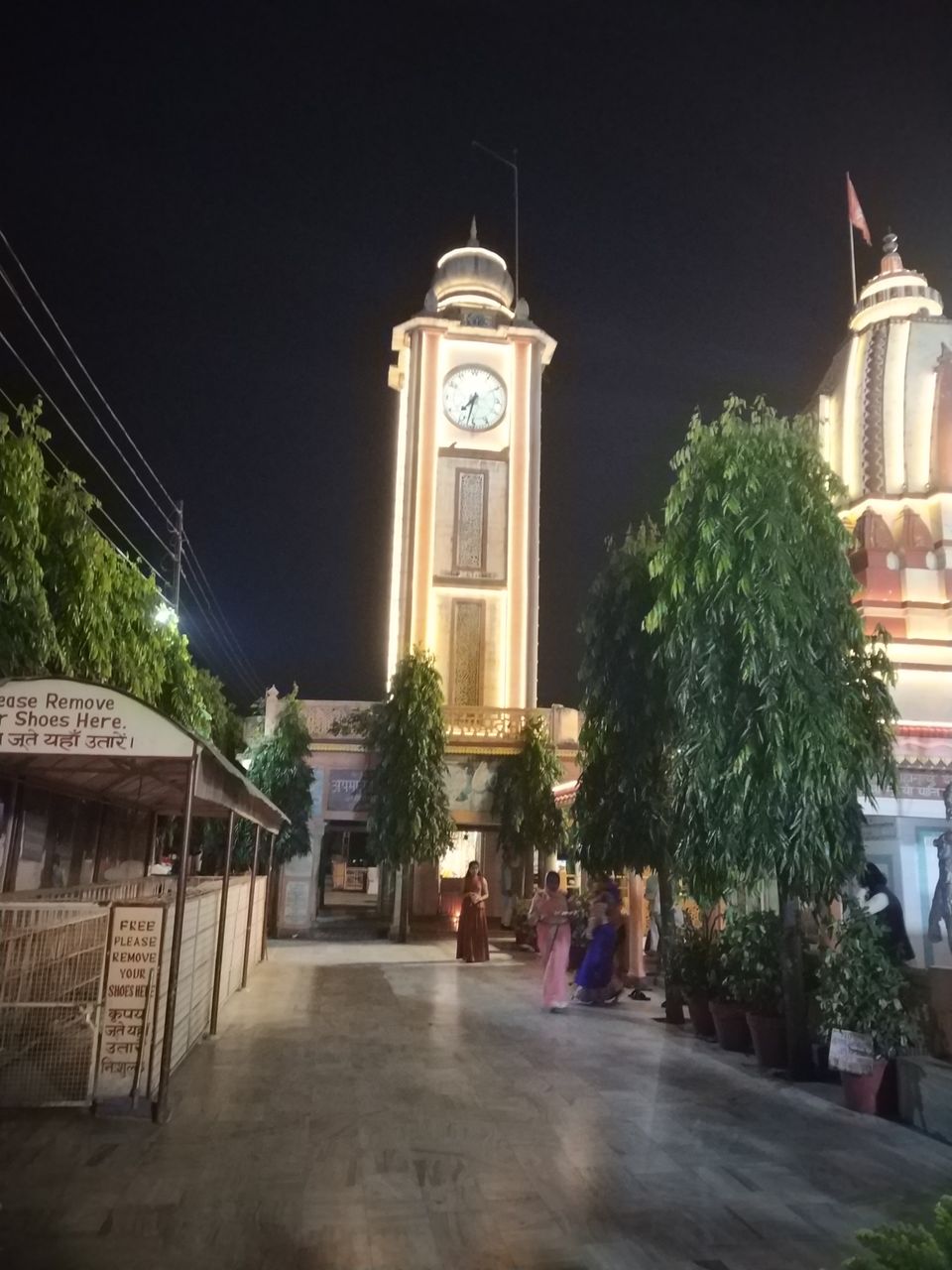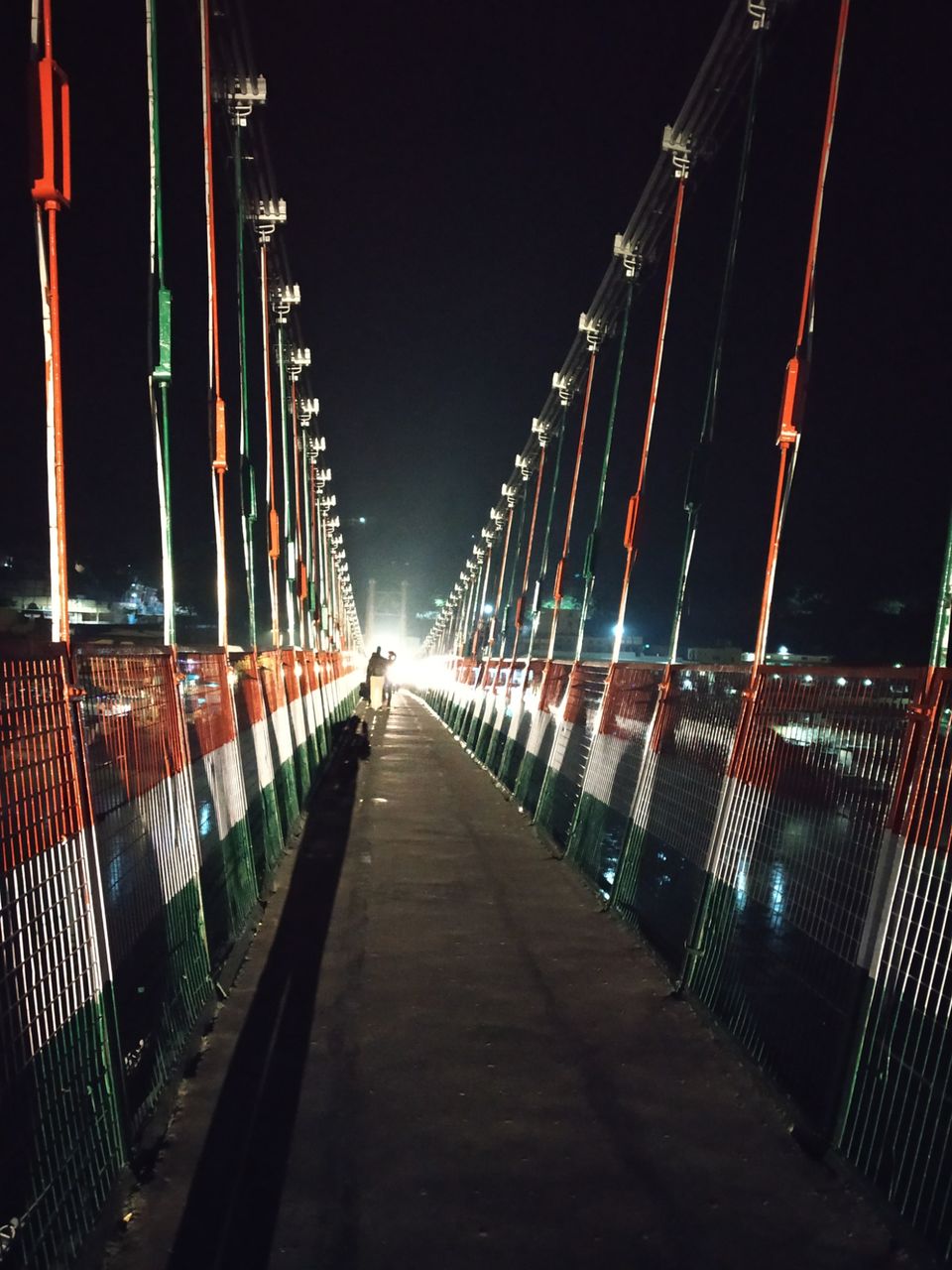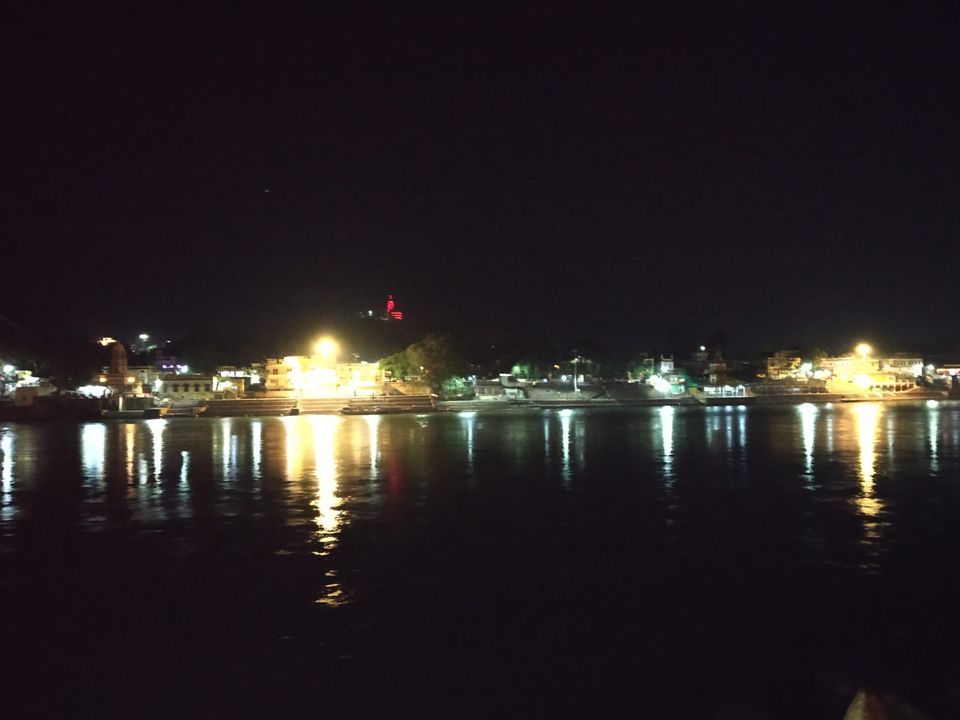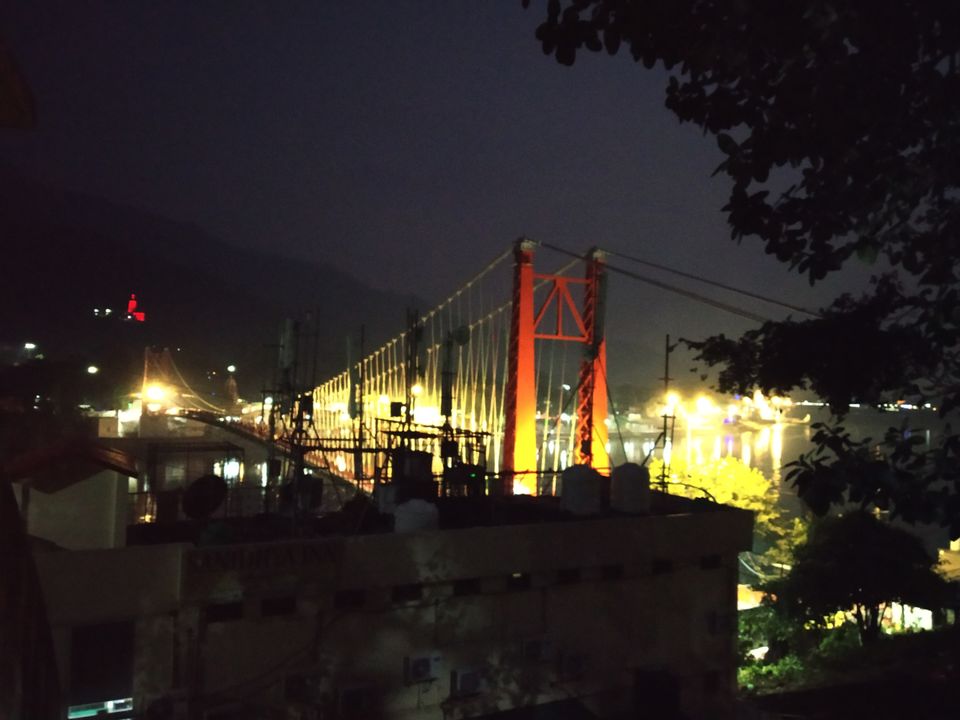 Stating that Rishikesh has a considerable chunk of foreign population won't be misleading, in forms of Yogis and tourists. They aren't to blame, as Rishikesh is such a divine and out of the world place. I have been there and won't hesitate for a second, going there multiple times.
#RavishingRishikesh