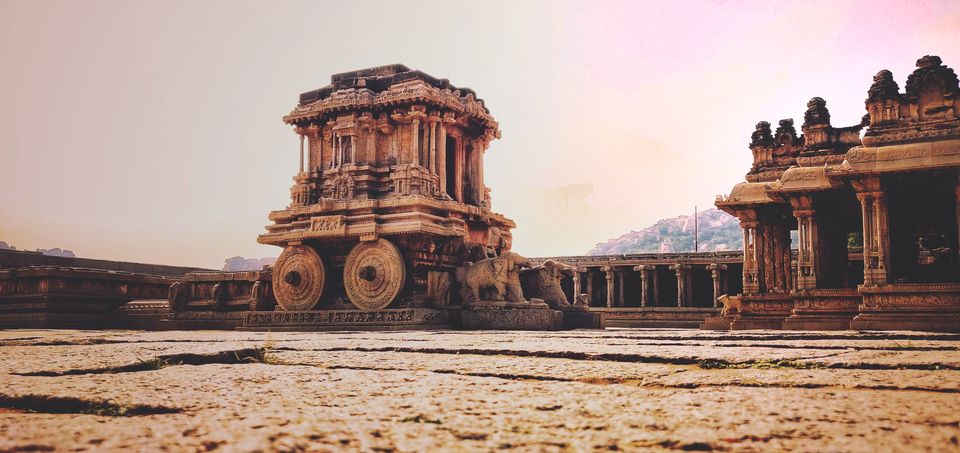 Since the pandemic has hit us, all we travellers have heard is bad news, bad news and only bad news. Well, here is a good news that can cheer you up and might even push you to start backpacking again.
Hampi, a place that resides in every traveler's heart and gives a person innumerable reasons to visit the place again and again and again, has got a new addition to it's perrennial list of reasons. The most awaited 'Hampi By Night' project is going live on August 15th.
What is 'Hampi By Night'?
Despite Hampi being one of the most visited tourist attraction in the world, it is open to public only during day. Until now Hampi used to come alive at night only during the event 'Hampi Utsava' that happens once in a year. All the monuments are lit with colourful lights during this event which make Hampi look extremely colourful. The major attraction of this event is a play that unravels the history of one of the greatest empires of our country. Artists perform a play which comprises of stories of the golden era gone by. Apart from the artists' act the play catches ones eye because of the light and music associated with the act.
'Hampi By Night' project aims to bring these experiences to life thoughout the year and to help the tourists and travelers avail them who visit Hampi everyday. The project that's scheduled to go live on the Independence day will illuminate over 20 monuments across the city and also the light and music play will go live too.
The list of monuments to be illuminated include
• Narasimha temple
• Lotus Mahal
• Achyutharaya temple
• King's balance
• Hastagiri Ranganathaswamy temple
• Vishnu temple
• Varaha temple
• Koti linga
• Gejjala mantapa and many more.
The project is expected to increase the tourist footfall which has taken a massive hit due to pandemic. Hope you have a safe travel soon to Hampi and witness it's beauty not just by the day, but by the night too.