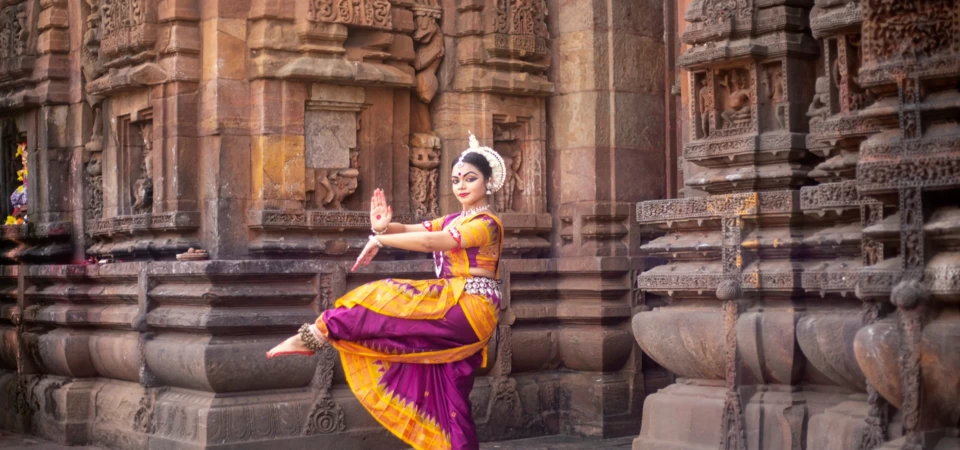 Are you ready for a cultural odyssey like never before? It's been seven long years since the last Ellora-Ajanta International Festival and it's finally making a comeback! The festival is scheduled to take place from February 25-27, 2023 at the historic Soneri Mahal, a part of Dr Babasaheb Ambedkar Marathwada University in Aurangabad district. If you're a fan of traditional folk music, you won't want to miss this one!
Before the main event, there will be a pre-festival event called 'Purvarang' taking place on February 12 at the Sant Eknath Rang Mandir in Osmanpura, Aurangabad. This event will feature Marathi musical performances by popular artists, along with Hindi and Sufi musical performances by notable artists.
The three-day Ellora-Ajanta International Festival will feature an impressive lineup of local, national, and international artists, including Ustad Rashid Khan, Ustad Shujaat Khan, Mahesh Kale, Ravi Chari, Shivmani, Vijay Ghate, Sangeeta Mazumdar, and Shankar Mahadevan, to name a few. With such an amazing lineup, you can expect this year's festival to be a massive hit!
This festival was first launched in 1985 and was a massive success. The original venue was the famous UNESCO World Heritage Site of Ellora caves and Kailasa Temple. This year, the venue has changed, but the vibe promises to remain the same. The festival is being revived to promote tourism in Aurangabad district, and we can't wait to see the results!
Here are some other activities and attractions to check out while you're in the area around Soneri Mahal in Aurangabad:
1. Visit the Ellora Caves: The Ellora Caves are a series of ancient rock-cut temples that date back to between the 6th and 10th centuries. They're a UNESCO World Heritage Site and a must-visit attraction for anyone in the area.
2. Explore the Bibi Ka Maqbara: This mausoleum is a replica of the famous Taj Mahal in Agra and is dedicated to the wife of the Mughal emperor Aurangzeb. It's a beautiful example of Mughal architecture and is well worth a visit.
3. Visit the Aurangabad Caves: These rock-cut Buddhist caves date back to the 6th and 7th centuries and offer a fascinating look at ancient Buddhist architecture and art.
4. See the Ajanta Caves: The Ajanta Caves are a series of 30 rock-cut Buddhist cave monuments that date back to the 2nd century BCE. They're known for their intricate carvings, paintings, and sculptures and are another must-visit attraction in the area.
5. Explore the Daulatabad Fort: This ancient fort was built in the 12th century and offers breathtaking views of the surrounding landscape. It's a great place to learn about the history of the region and get some exercise at the same time.
6. Take a walk through the Panchakki: Panchakki is a water mill located in the heart of Aurangabad that was used to grind grain for the local people. It's now a beautiful park and a great place to relax and enjoy the scenery.
So, mark your calendars for February 25-27, 2023 and make plans to visit Aurangabad district for the Ellora-Ajanta International Festival. Trust me, it's going to be an unforgettable experience!
Ready to travel for free? Earn credits and redeem them on Tripoto's weekend getaways, Mindful Retreats, hotel stays and vacation packages after the pandemic is over! Explore the best of travel inspiration on Tripoto Instagram!