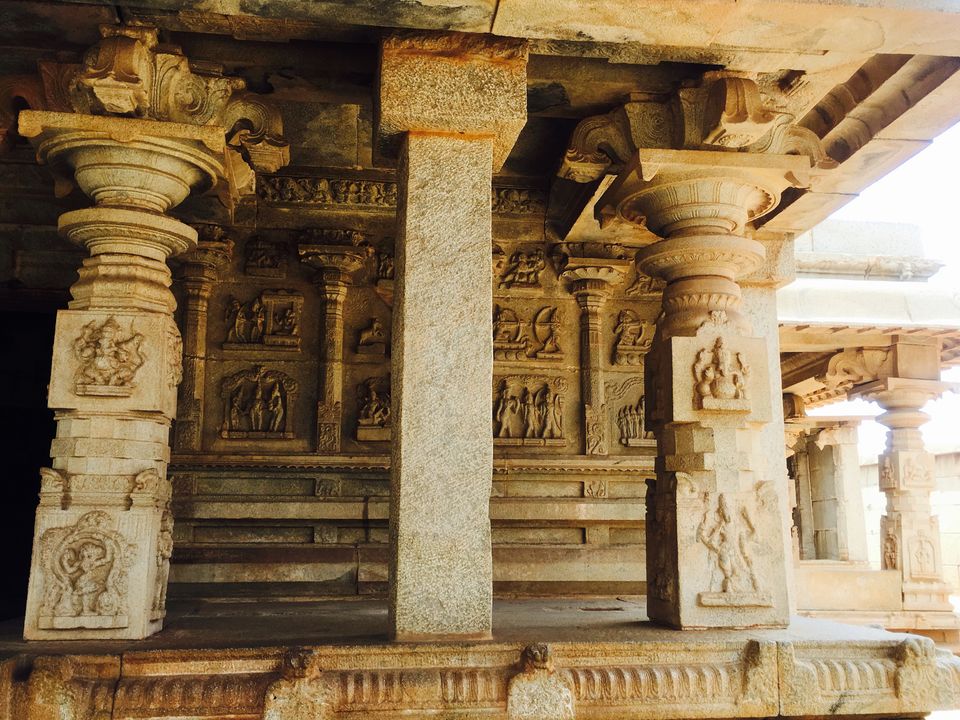 Hampi as we know it is a land of ruins (called Haalu hampi in kannada), However this small temple town has something to offer for every kind of wanderlust in you. So add hampi to your bucket list to experience its history, beautiful ruins, rustic and laid back surroundings, the blissful sunsets and much more!
I and bunch of my friends boarded an overnight bus to hampi on a friday night. Hampi is around 7 - 8 hours away from bangalore as well as hyderabad.
Our day one's itinerary included this village called Virupapur gaddi just across the tungabhadra river in hampi. A 5 minute walk from the hampi bus station led us to the river bank and a short coracle/motor boat ride took us to what is also famously called Hippie island !
This village of virupapur gaddi is a laidback place offering wide range of cottages overlooking the tungabhadra river and lush green paddy fields, as accommodation. We stayed at Mowgli guest house, a 5 minute two wheeler ride (Rented for a day ;) ) after crossing the river. The cottages that we occupied had very basic amenities along with a swing in the sit out, facing a paddy field!
Sightseeing in Virupapur gaddi
The island has a handful of places for sightseeing and we kickstarted ours with the Hanuman temple. It's a temple located on a hill where lord hanuman is said to be born and took around 20 minute ride from our guest house (Route Courtesy : our very own Google maps :D). A good short hike of 500 odd steps led us to the temple. The temple premises offers splendid views of the paddy fields and villages located near the foothill.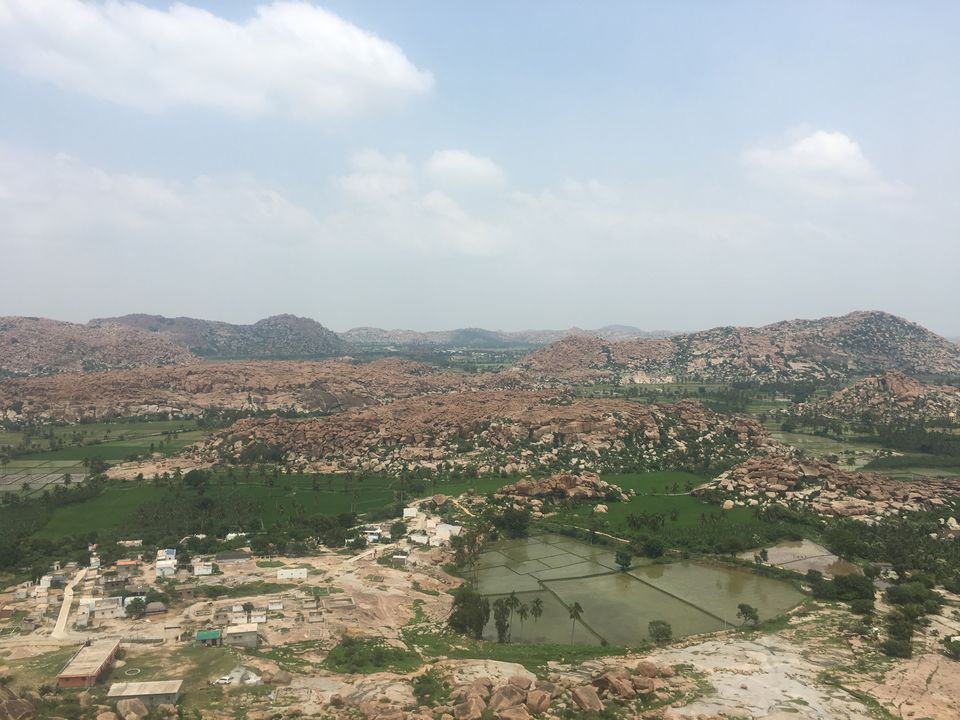 Next we rode to Pampa sarovar, another 15 - 20 minute ride from the hanuman temple. This is said to be the place where Ramayana's shabari waited for lord Shri Ram's arrival. This place has a small lake and temples of lord shiva and lakshmi. Furthermore it has a cave where shabari lived.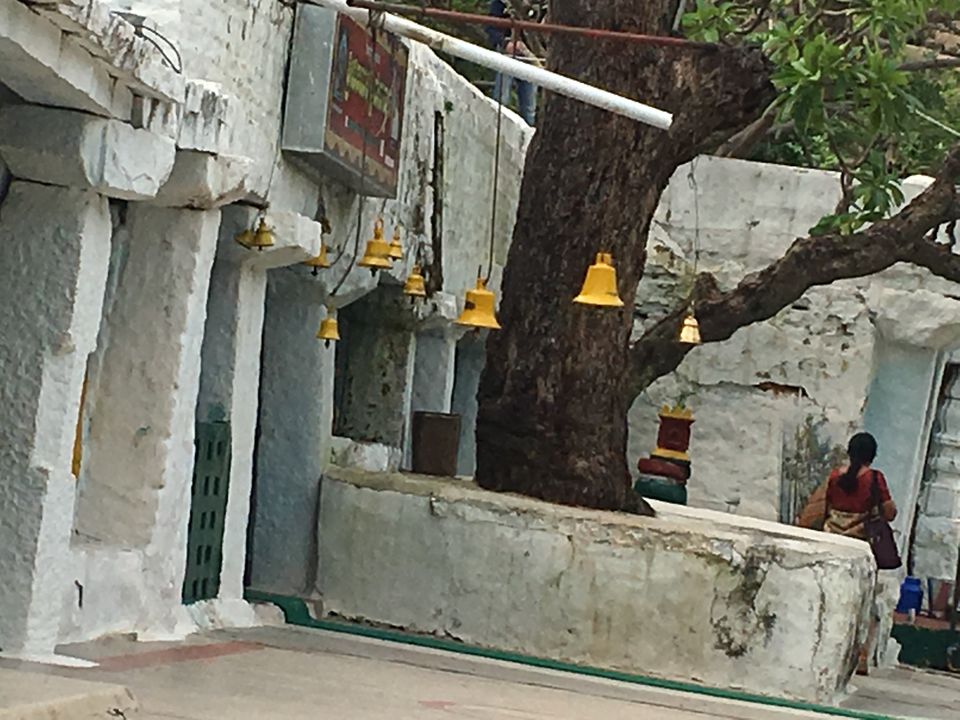 Here comes the must do thing when in hampi, The Sunset!. A good 5-10 minute hike up the mountain nearby this guest house took us to The sunset point. A local boy selling tea at this place helped us with the hike. We sat at this place for more than an hour clicking pictures, enjoying the spectacular view of hampi town highlighted by the virupaksha temple gopuram and the famous sunset!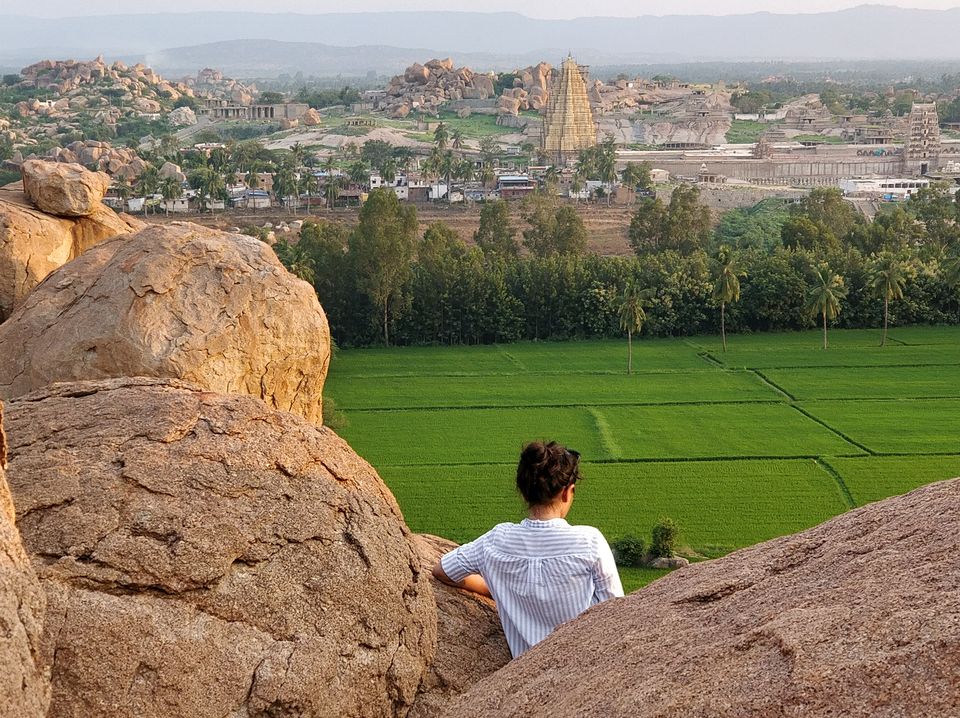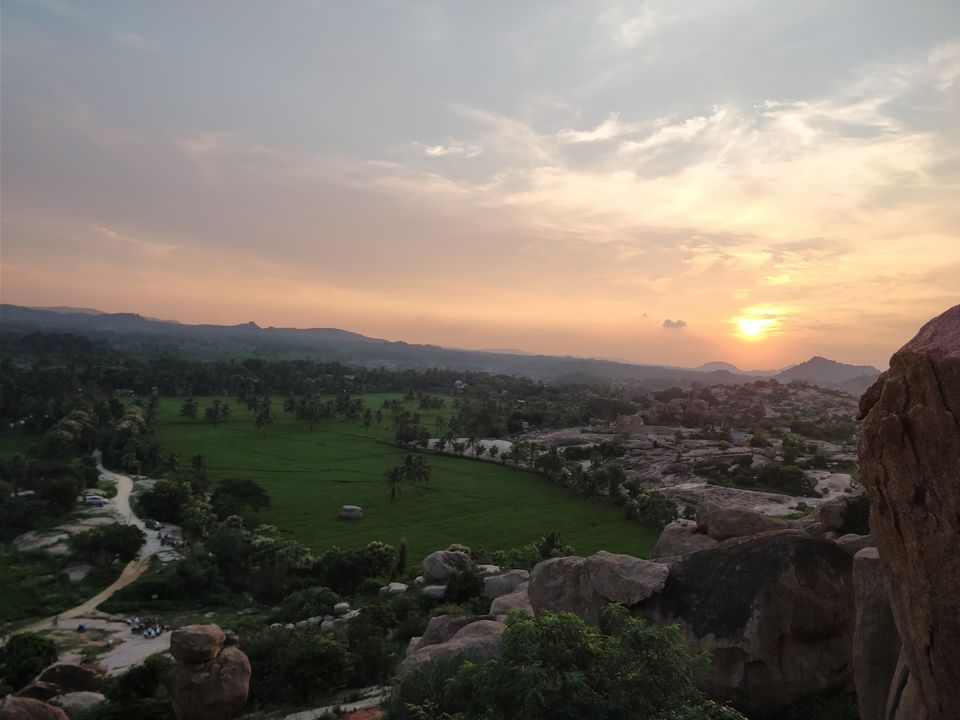 Our day one of hampi vacation ended with a sumptuous meal at the famous Laughing buddha cafe!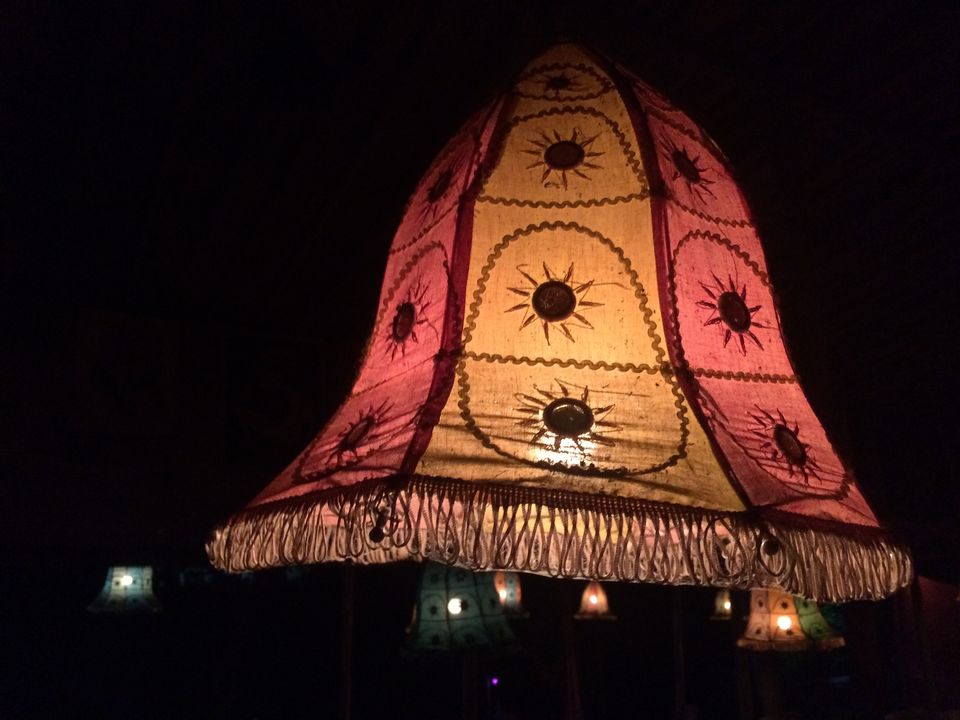 Hampi town and the group of monuments at hampi as recognised by the UNESCO is spread over a very large area. We rented an auto for a day to visit these attractions covering monuments like Lotus Mahal, Elephant Stable, underground shiva temple, sasive kalu ganesha temple and many others. The auto drivers here could communicate comfortably in english and hindi (helps when you don't know the local language) and gave a brief history of each of the monuments.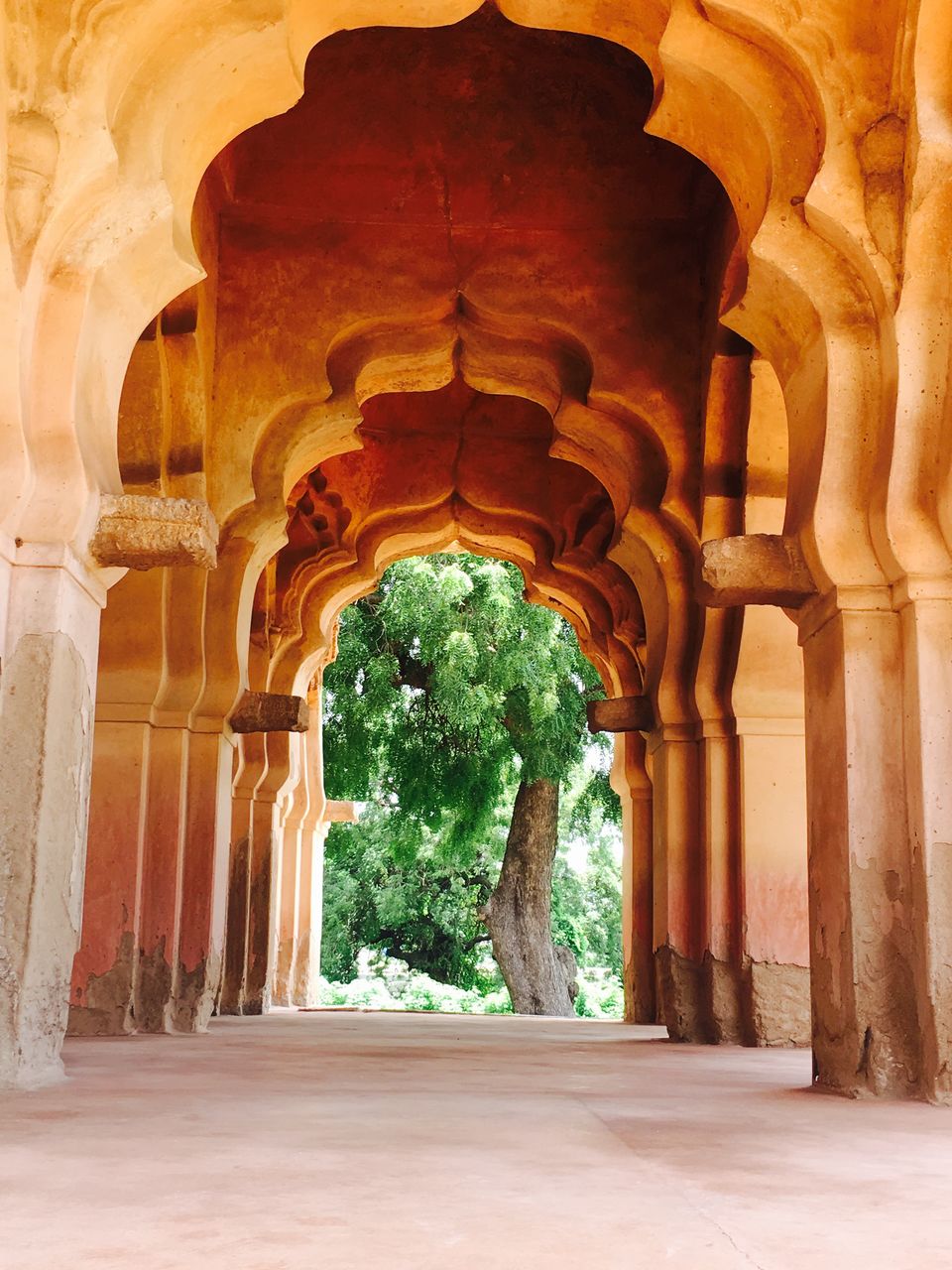 Royal Enclosure is a place which needs a special mention in hampi. Amongst the many structures in the royal enclosure, We visited Mahanavami Dibba and Stepped Tank. It is said that the intricately sculpted Mahanavami dibba was once used as a platform for navarathri celebrations during the dasara festival by the king. The stepped tank in itself is a beauty, "Such architecture and much wow" is the sentence that best describes this monument!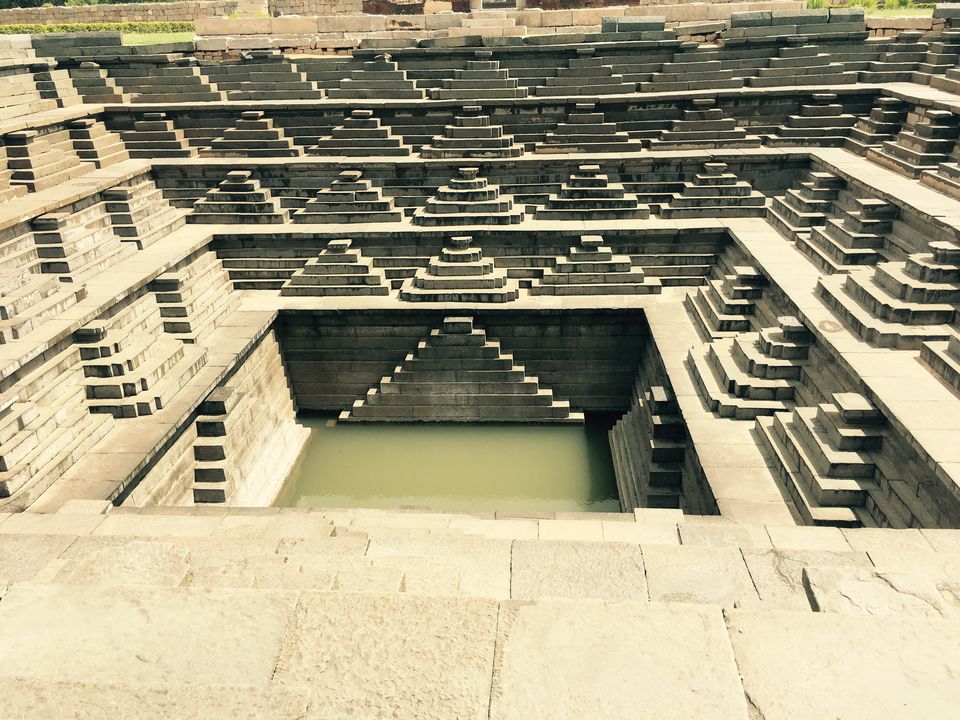 Right in the heart of hampi town is the Virupaksha temple dedicated to lord shiva, this temple is crowded and a major attraction for us at this place seemed to be the temple elephant and the inverted shadow of the gopuram inside the temple!
Another must visit monument when in hampi is the Vittala temple with classical stone chariot inside it. We took a golf cart ride from parking area to the temple albeit one can choose to walk. Inside the temple, Do hire a guide. Our guide explained about the carvings on the temple, played music with the musical pillars inside the temple, and about the stone chariot in the temple premises. Don't forget to click a post card like picture in front of the Stone chariot :)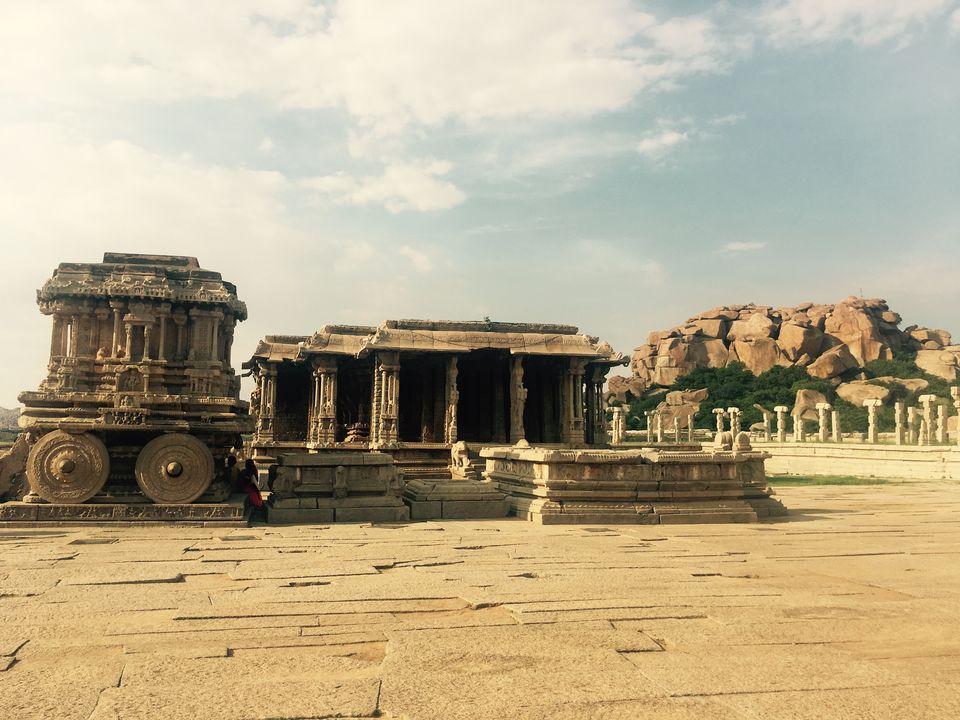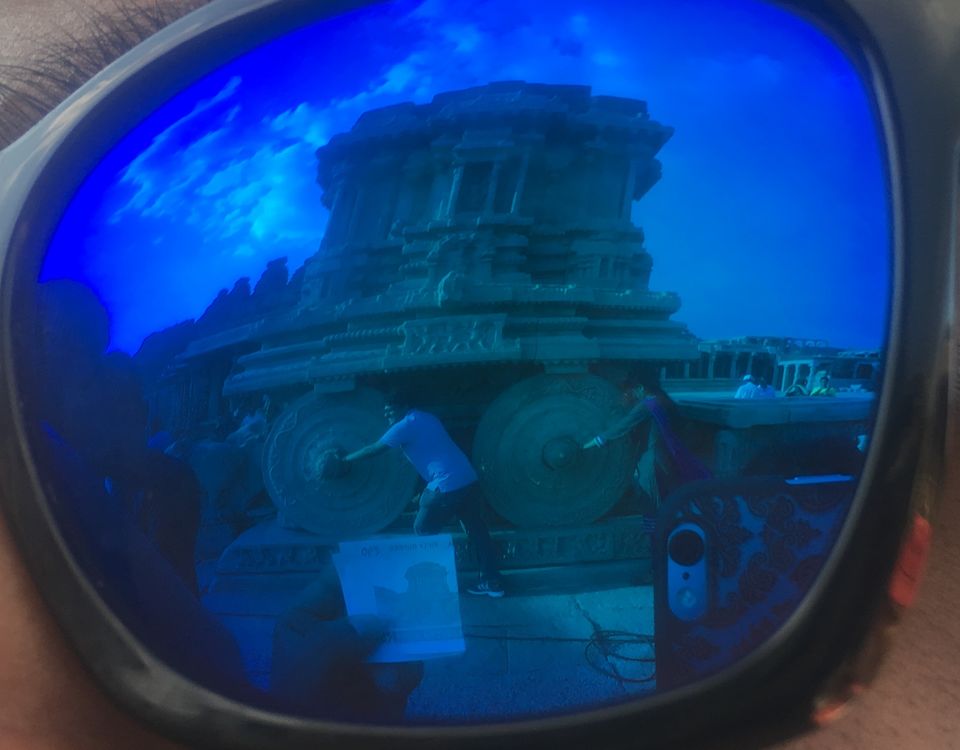 We spent the whole afternoon at the in house restaurant of bobby guest house playing a card game called trump (credits to my friends Pallav, Shilpi and Bharath for introducing this game nevertheless the name sounds so funny :D ) , with ed sheeran's music in the background and having a not so great late lunch!
We started the day two by bidding bye to this blissful island and reached the hampi town by a coracle ride across the river.
Sightseeing in Hampi
As someone said, "Beauty isn't being flawless, it's shining even through your flaws". This quote best describes present day hampi in ruins and makes me wonder how much more beautiful the vijayanagara capital hampi would have been!
Cheers to my friends Shilpa,Shilpi,Saideep,Pallav,Ashish,Bharath and Shubham for being an enthusiastic bunch to explore this place and i hope many more such vacations to come in future!
Until next time :)