Manali to Sissu-
Ghepan ghat trek starts from Sissu village located in lahaul & spiti district of himachal pradesh at a distance of 40km from Manali. One can easily reach here via atul tunnel on a two-wheeler, taxi or govt bus. The roads are in perfect condition and views after crossing the atal tunnel gives you ladakhi moutain vibes.
So before you start this trek you must acclimatize yourself in Sissu village and staying here for a day is worth every penny. You can explore the famous sissu waterfall also known as plm Dhara on the opposite side of the Chanda river, khandroling monastery, and hike to the highest point near raitil village for watching the sunset & beautiful view of the Sissu valley surrounded by snow-capped Rohtang mountains.
We stayed at Khandroling homestay and we enjoyed the lahauli hospitality.
So now after exploring Sissu, you are ready to move to your next destination.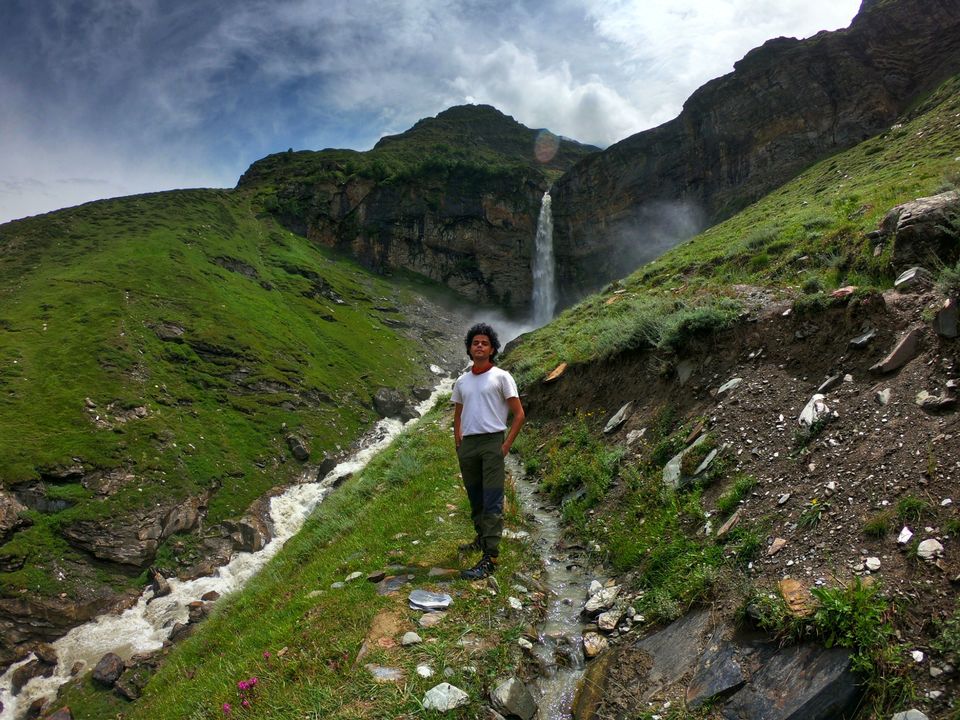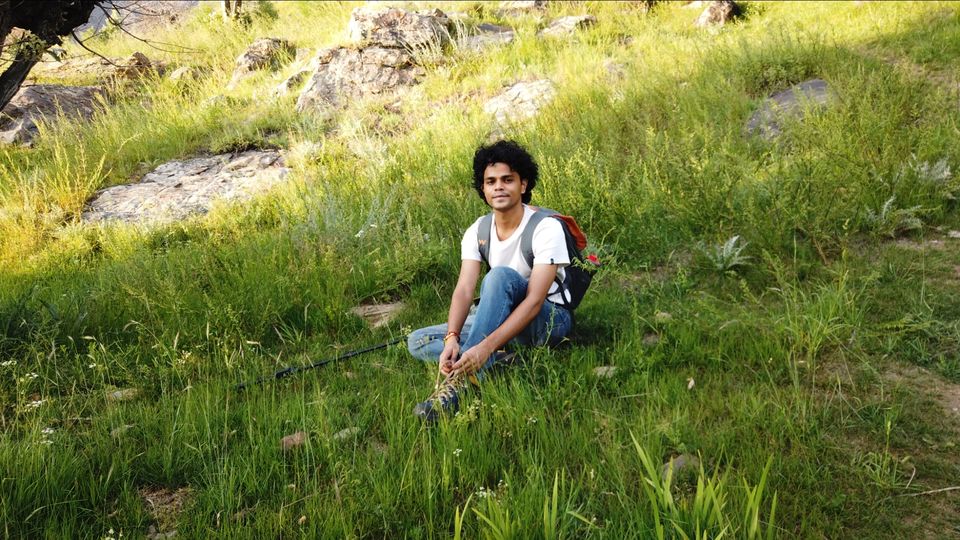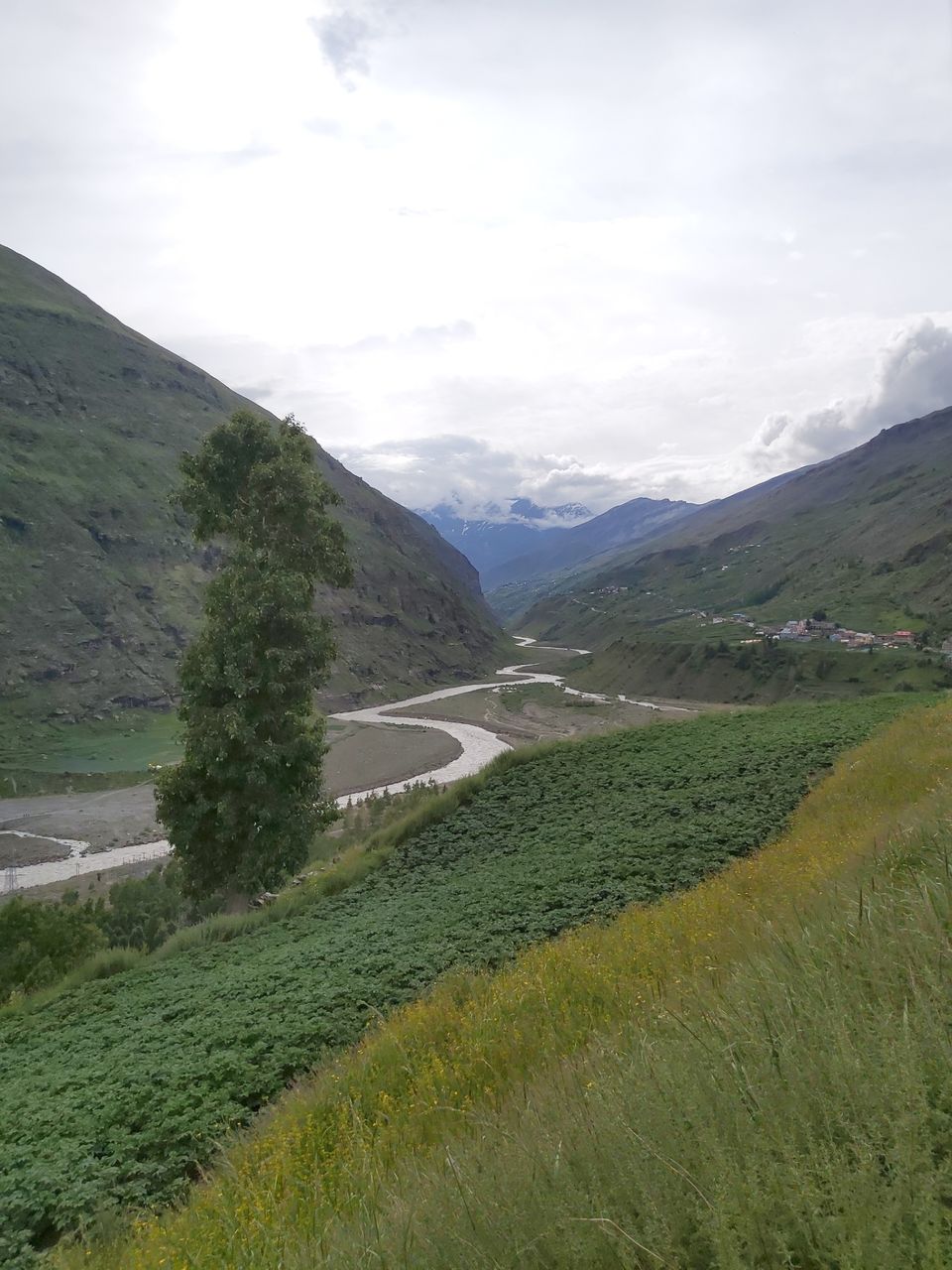 Sissu village to Ghepan ghat trek/Aliyas glacier lake trek
CAUTION: Ghepan ghat trek is very risky for solo trekkers & beginner trekkers. Without a professional guide, you may get lost & even worse could happen.
Trek Name: Ghepan Ghat Trek or Aliyas Glacier Lake Trek
Distance: 28km
Altitude:4146 mts
Difficulty level: Moderate-Difficulty
Starting Point: Raitil Village ( 4km from Sissu village)
You can book a taxi from Sissu to Raitil village or you can walk 4km. We decided to book a taxi because we were carrying a sleeping bag, tent & some ready to cook snacks in our backpacks.
From raitil village, you can start your trek to Ghepan ghat.
Ghepan Ghat is a hidden, neon-blue glacial lake in a stunning valley unknown to even many local guides. The trek follows high above a thundering river, leading your past friendly shepherds, consistent panoramic views of towering, snow-capped peaks and a valley flushed with vibrant wildflowers.
The lake is situated at 4,140 meters also know as Aliya's glacier lake and the best time to do Ghepan Ghat Trek is May to October. But to be honest we find it difficult during monsoon. We did this trek in July and due to landslides the trail was completely washed away and one wrong step could lead to fatal injury or even death and because of these risks we failed to complete our trek on the first day but the views were mesmerizing.
We also met some shepherds on our way and we pitched our tent near their campsite for fire, food, and protection. At night they offer us goat milk tea and also offer us food but we only asked for hot water for our ready-to-eat noodles. The next morning we tried to complete the trek again & we failed again to cross the glacier and realized this trek can't be done without a professional guide. So we decided to respect mother nature & came back to Sissu village.
We will try this beautiful trek again in the future & I wish you a very happy journey. I hope you will reach the summit and have a good time.
Thank you!
Akash Mohan (Videographer / Content Creator & Marketer)
Traveling is an excuse to make one more film, chasing stories is my passion.
Instagram - Skyfulloffiction