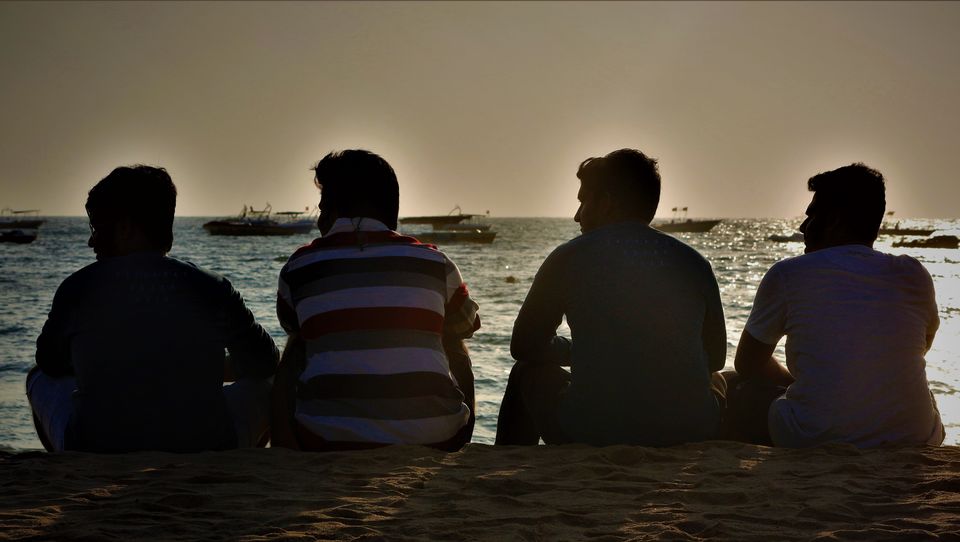 It all started with every other middle class guys dream of 'going to Goa' with your best friends overcoming typical middle class obstacles like money, attendance issues, permission of parents and it took 3-4 attempts over 2 years and guess what? we started.
We started at our hometown srikalahasthi, (AP) reached bangalore on 24th morning 6 am we got ready at our friend uncle place and reached bangalore railway station by 12.30pm.
The train to vasco started it went with lots of insults and UNO (not to mention I won it.)
I know 'who the hell goes to Goa Monday' because we don't have big drinking plans.
We arrived at Vasco station by 6.30 am and reached our stay at 'parra' changing two buses thanks to guidance of our hosts (Mrs.Jenny and Mr.Simon names changed for reasons mentioned later) otherwise we would have been literally robbed by cabbies.
Our stay, it's very accessible to all happening points of North Goa. Our hosts are happy to welcome us with some chai and some instructions to have a good experience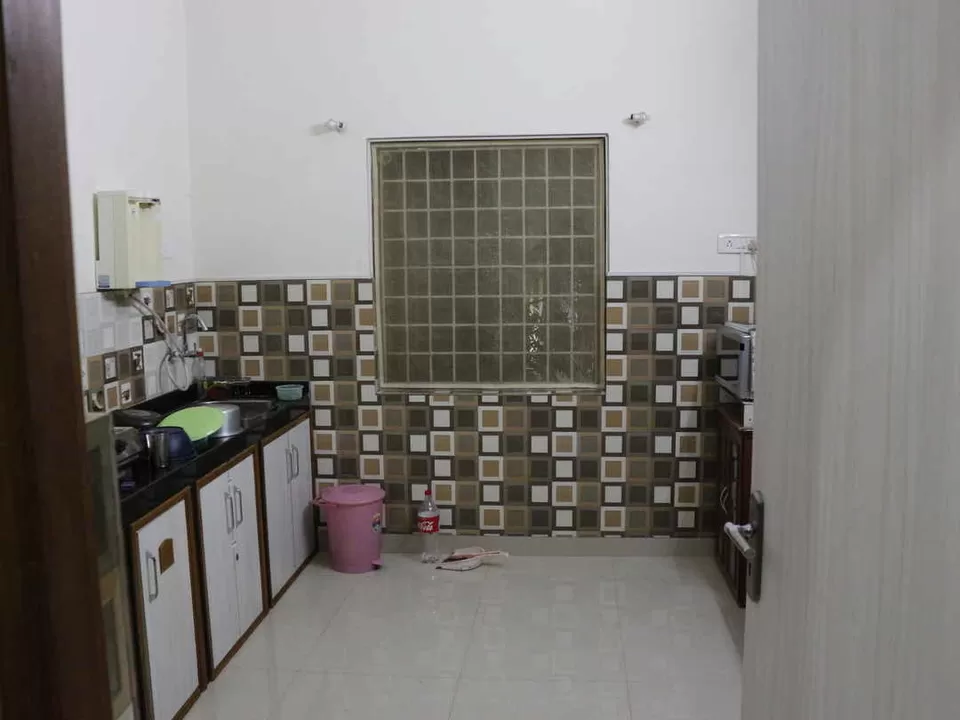 We freshed up and made ourselves some pancakes (home stay) and took a car rental 1200 per day. Actually, only one of us know how to drive and other says he does but I doubt if he could (not Diwakar), so we were bit anxious to start as the roads of the Goa are small and packed…
First, we went to Mandrim beach the only white sand beach in India aka the foreigner's beach and here comes sun soaking on the beach side, (as if it was not hot enough in our natives), lazy eating and some chick watching (mostly not by ramana.C).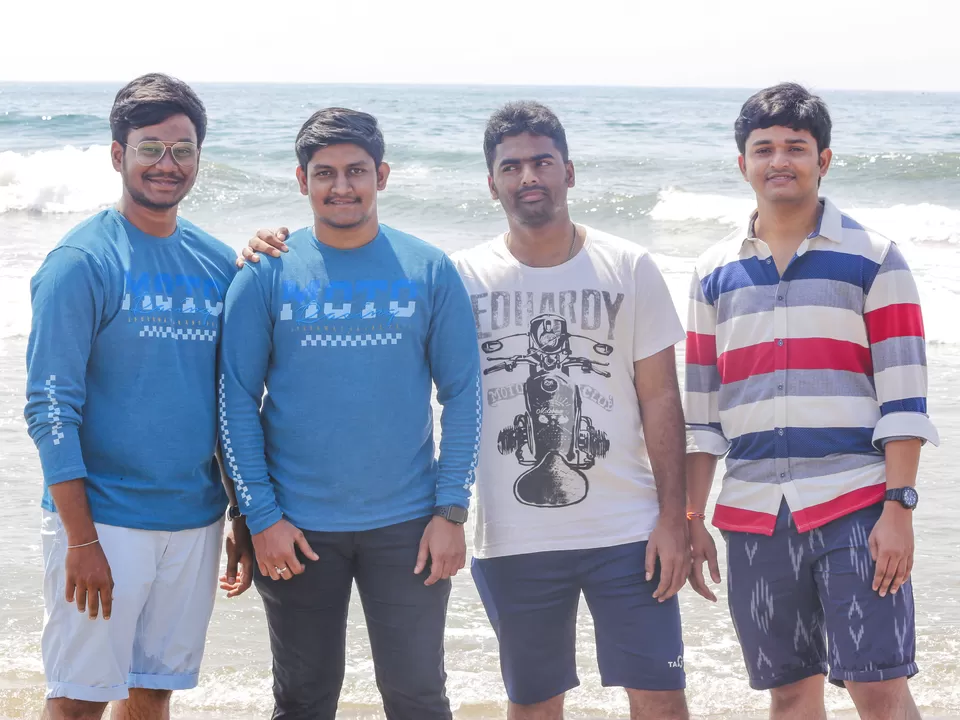 We then came to Baga beach and enjoyed watching sunset and playing in the waves and the Great Gagan sai took some 100 of photos and made sure every single one is blurred.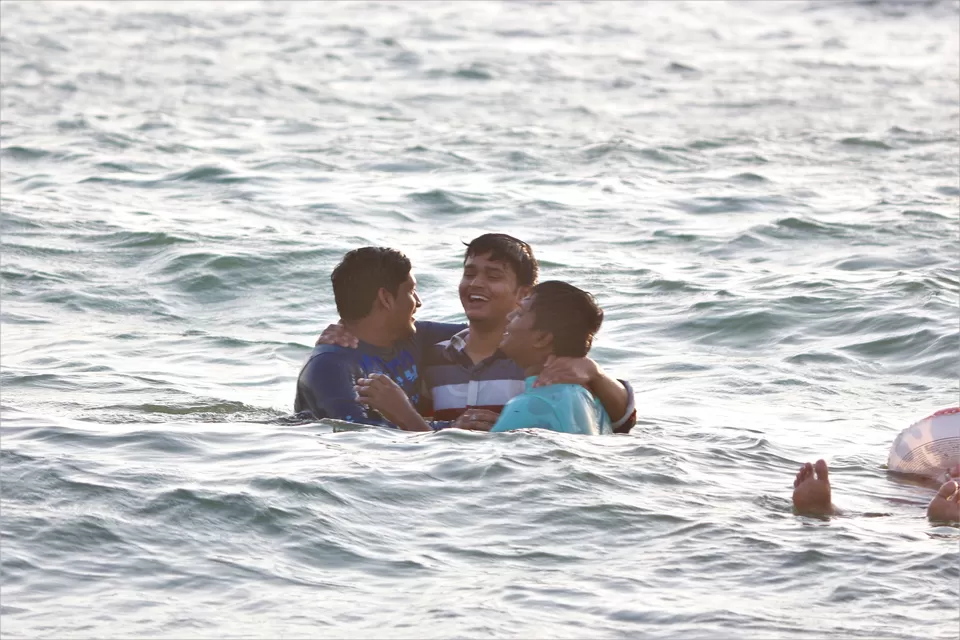 Here comes the only unnecessary expenditure which costed 4500 bucks it was a restaurant in calangutte 'Delhi darbar' problem here is not about money its nothing special. Yes, I know shit happens. We enquired about water sports, got a deal and we are ready for next day.
A tempo picked up at our place 8km after travelling for 90kms we are in Maharashtra Goa border (which they didn't mentioned before) but there we had one of the amazing times in our lives which included basic Scuba, parasailing, banana ride and some 3 or 4 rides, we then returned Goa by 8 pm.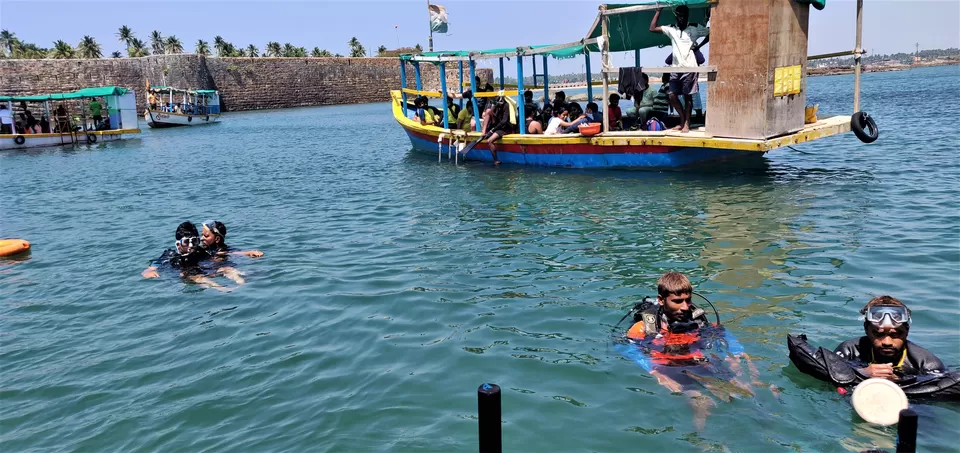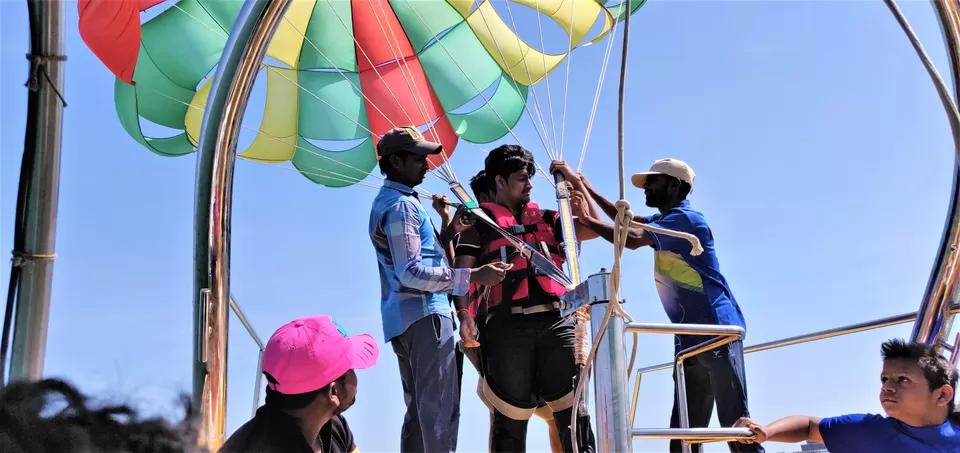 All this including travelling, breakfast, lunch for just 2100 rupee per person. I know pretty well, worth every penny barring the journey.
̶ ̶ ̶ We were shit tired but decided to go out again we are in goa any way.
We ate at a street eatery keeping in mind the before day's experience and we spent time taking pics at panjim church, (our lady of immaculate conception) seen in many movies and goofing around the beautiful streets of Goa unit 2 am.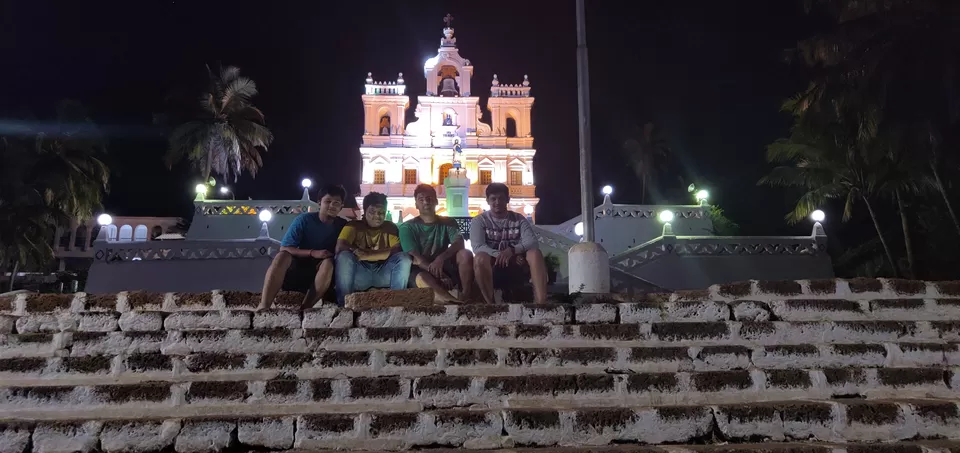 We purchased cashew nut fenny and beers (not for Mr._______) for money, as it was already past midnight they say that fenny goes well with limca and has the same alcoholic strength of scotch though my friends cheated on me I had fenny and I literally knocked out to sleep, I don't whether it's the fenny or exhaustion of the day I slept like a baby
We woke up late and its Wednesday and found out anjuna beach's Wednesday market is famous.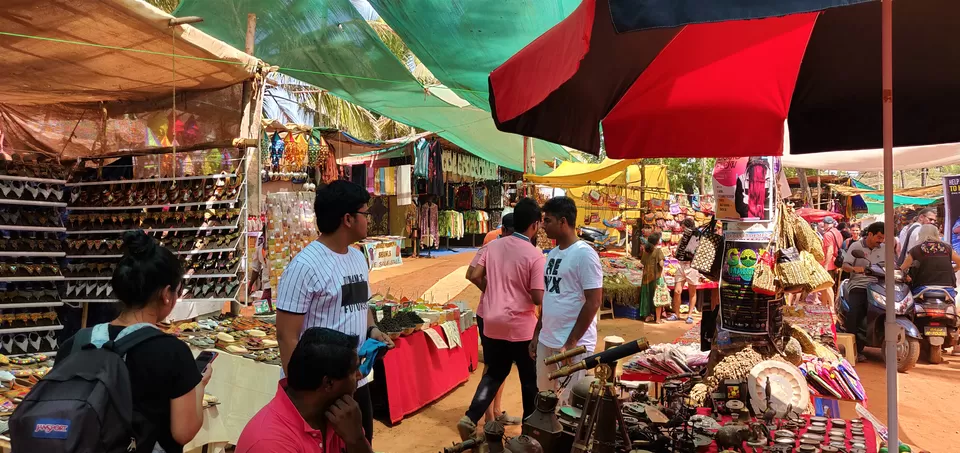 Led by our official 'shit things buyer' Yashwanth naga we explored the market and anjuna beach but nevertheless it was fun with local shopping and making fun of hindi prowess of yashwanth who rightly won the name 'EK-Sow' from that day after.
We then went to famous Dona paula to our disappointment it was closed permanently due to bad state of hill and then Basillica of boms jesus church only to find out its closing time, WHAT FOLLOWED IS MADNESS…
It's 06:00 pm and what to do? We heard of this palolem, the southern Goa and I heard it's the most picturesque beach in Goa. So, we thought let's give it a visit and its only 2.30 hrs. away (as per google maps).
As we moved on; with half agreement we have traveled a lot of forest, ghat and rural roads to reach with increasing thoughts of how to come back safely as yashwanth is already driving for lot of time and roads were little scary. I was thinking and thinking and stopped thinking when I read a road sign 'BEWARE OF THIEVES' at that moment I realized and stay there for night (its already 10 pm)
Online we found a guest house and got a room for 1500 all good. Palolem was nothing like we though it was like a little foreign hamlet.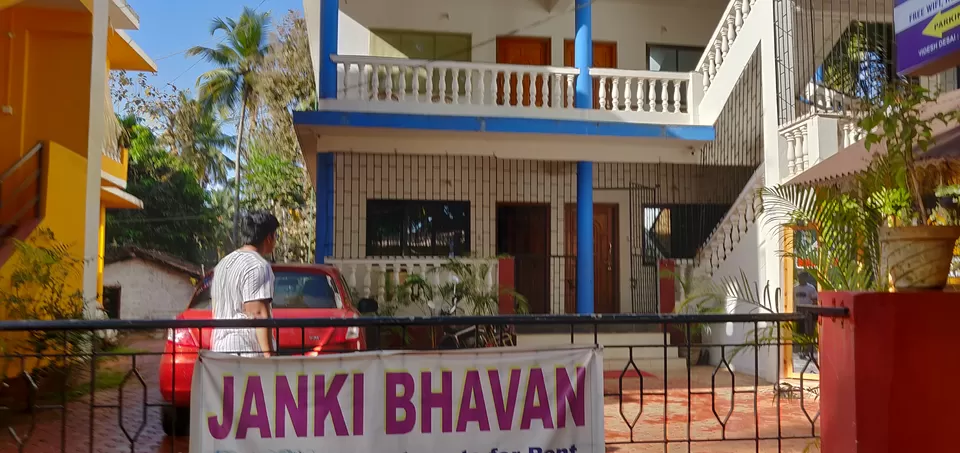 Early in the morning we went to the beach and I realized it's the most beautiful I saw till now sparing nainital (please notice I am still an amateur traveler)
It was like Greece or something and our 3 unlucky friends kept sleeping which I still pity. Had I known how beautiful it would be before, I would have put extra effort to wake them up.
Later by noon we went to doodsagar waterfalls though the flow is not very high its still good we reached goa by 8 pm.
We ate at the road side stall; almost all, on the miramir beach. We bought alcohol for people back home and I went to have a average massage which was a complete waste of Rs.2400. It would have had same effect if I had a hot water bath as I already said shit happens.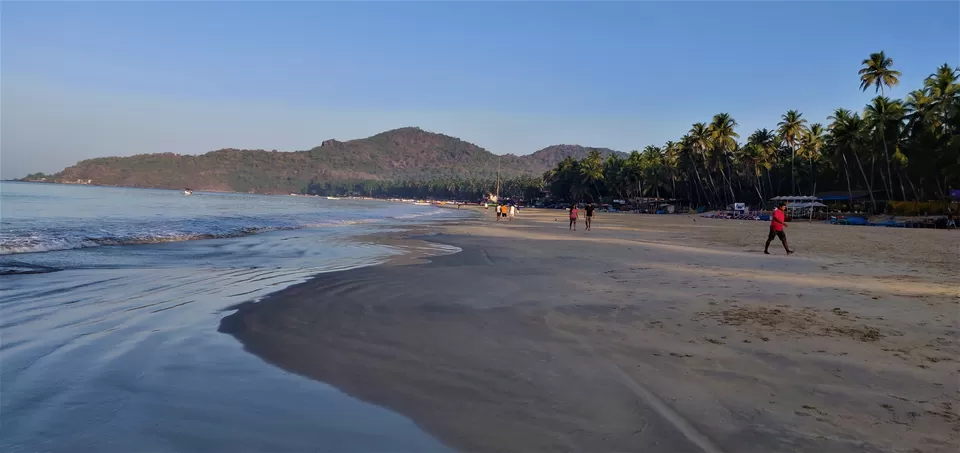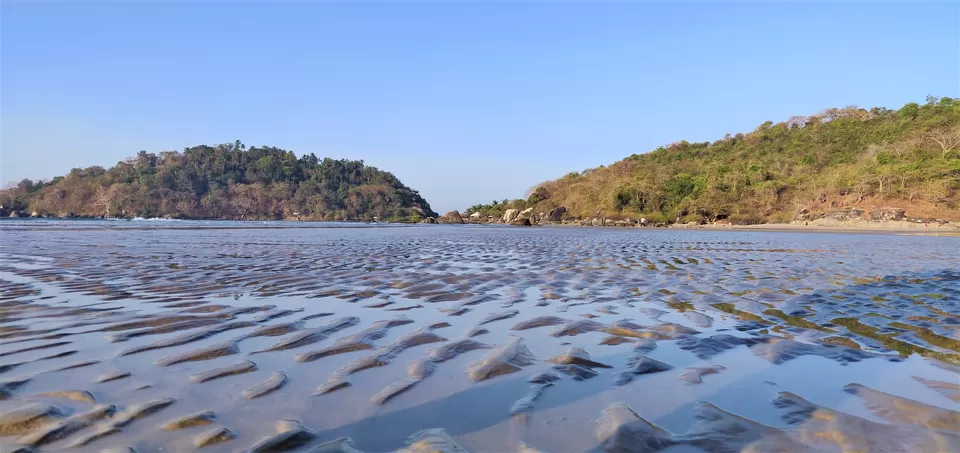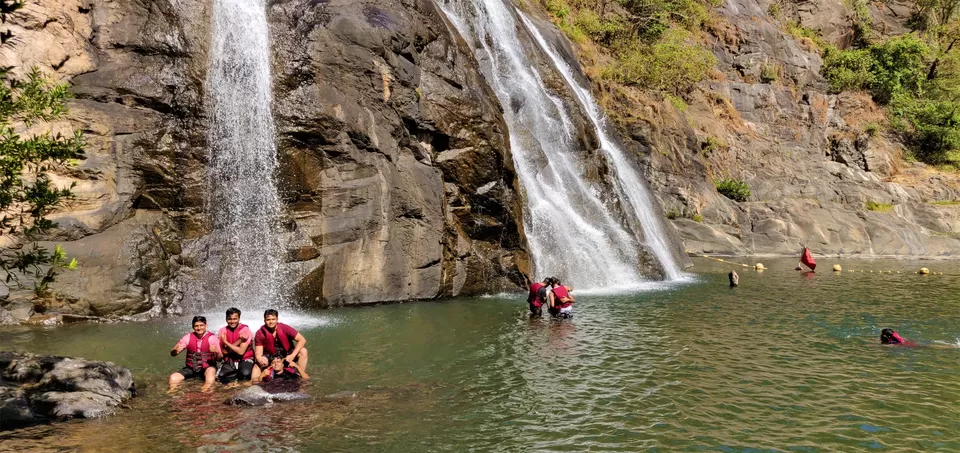 Last day we got things packed up and put luggage downstairs and decided to wind up the unseen places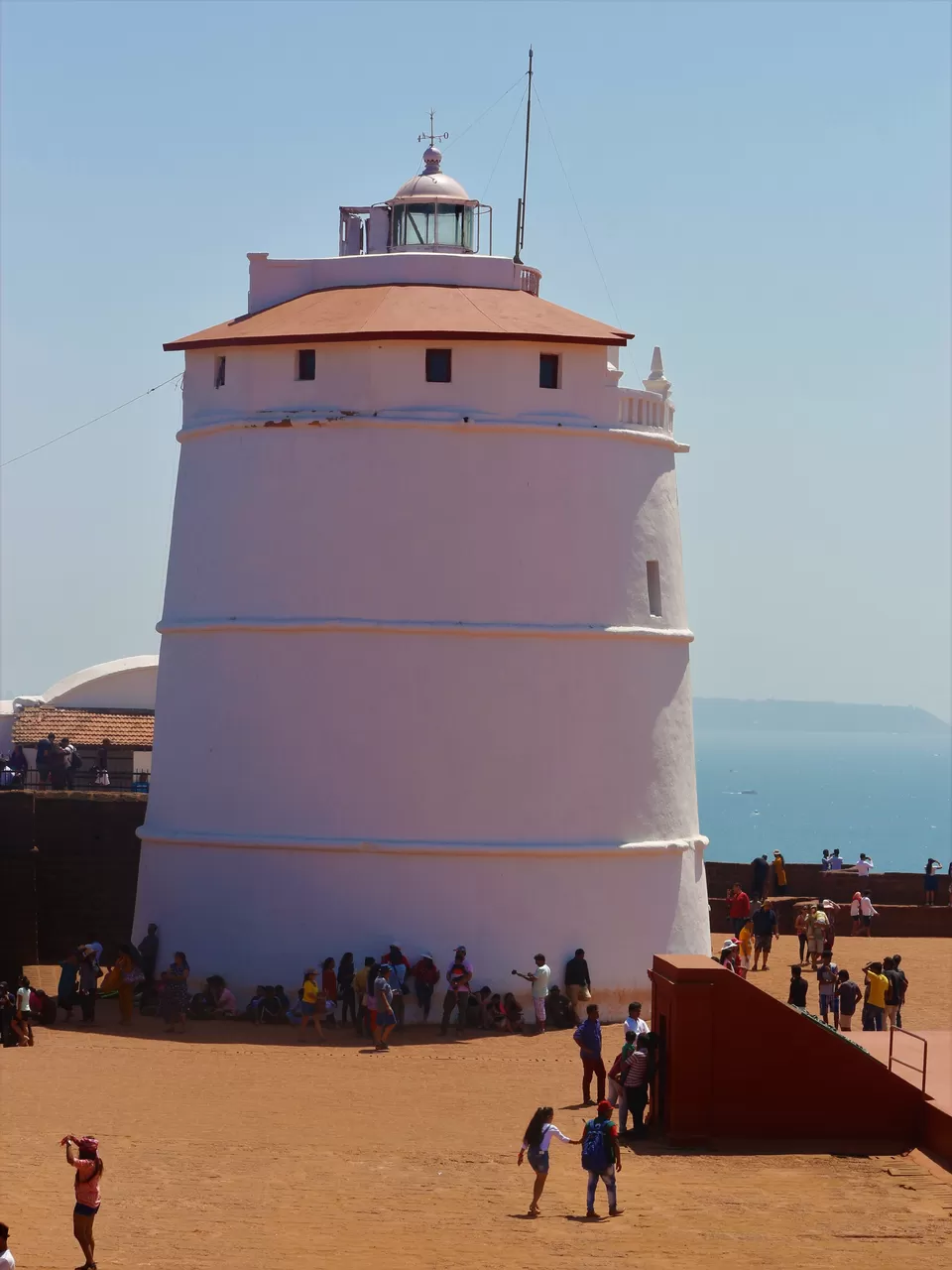 We went to 'BASILICA OF BOM JESUS', fort AGAUDO-A PORTUGUESE FORT which is now a famous film location and then went to chapora fort and took the mandatory 'DIL CHAHTA HAI' film pose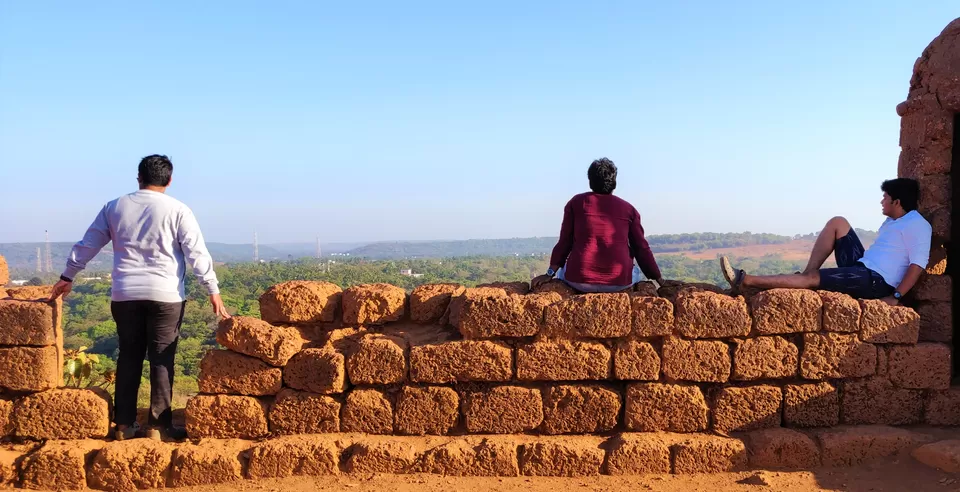 In b/w we went to FAT FISH restaurant a quality goan cuisine restaurant which highly recommend nevertheless for the tongues that are used to the spice of Rayalaseema goan cuisine is really bland.
We reached our hosts and we gave them a little jesus statue for the health of our host mrs.jennie whom we learnt from her husband, has been suffering from gastric cancer and already tired of the allopathy knowing that we are medicos her husband asked to show interest to treatment and give her better hope which I though I did with bit of giving assurance and positivity. By nature, I found that though sensitive she seemed to be a strong character.
I hope she does well and survive this all. We are really late to find a cab abd hosts are really not sure if we could catch our flight, which we eventually we did at the very last minute possible
Normal me, sitting in the front seat would have been really stressed out during that 1 and ½ hr. travel to airport because missing a flight is not something we could afford. But my mind was preoccupied about something about our host until I reached airport.
"One of my friends keep on reminding us how good it would be to have a own place in Goa by the beach renting a port of it to travelers, having an attached liquor stall to your place which seemed mandatory in Goa."
I though well it would be really good life and I thought same about our hosts who are really modern, fun loving, easy going, and enjoying life, living the moment until I came to knew that she was suffering from cancer.
MAY BE GOD DOESN'T WANT SOMEONE TO BE HAPPY WITH EVERYTHING IN LIFE. He just likes the little game of balancing 'joy and sorrow' Then I thought boy don't be that sensitive she will be fine, life goes on.
I reached airport somehow……………
But still this day I open Airbnb and search for our guest and see whether the host name is same or is it changed. Thankfully its still the same I have his number I never try to give a call what if I have to hear some bad news? And what if every time I think of my trip with friends I think of that bad news. Sometimes its better to leave things there itself.
That's it for me what TRAVEL means it is not 'ALL FUN' thing as they show in movies.
It includes, fun frustration, laughter, exhaustion, sense of satisfaction, a little bit of disappointment, trying to find that peace of mind
wait…
Isn't that all those same things that sums up 'life'
That's it what they say is indeed true….
'To travel is to live'…………
#ThatOneTimeInGoa