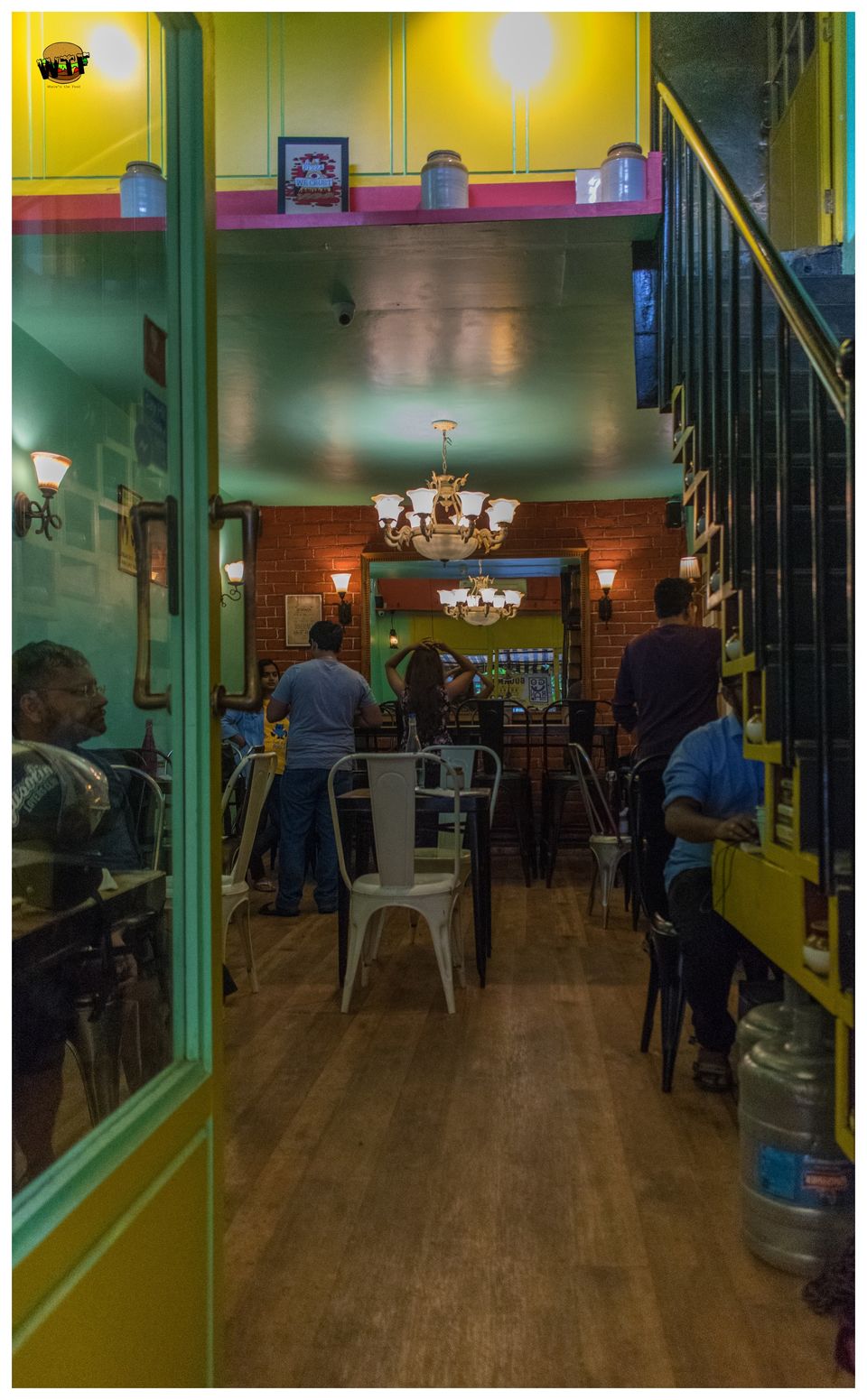 Do you remember that awesome Gourmand Food Truck? Okay! Silly Question, Of course you do! I mean who doesn't. Well, They have come up with this amazing mind-blowing place that is set to serve the delicious food that will make you go wow.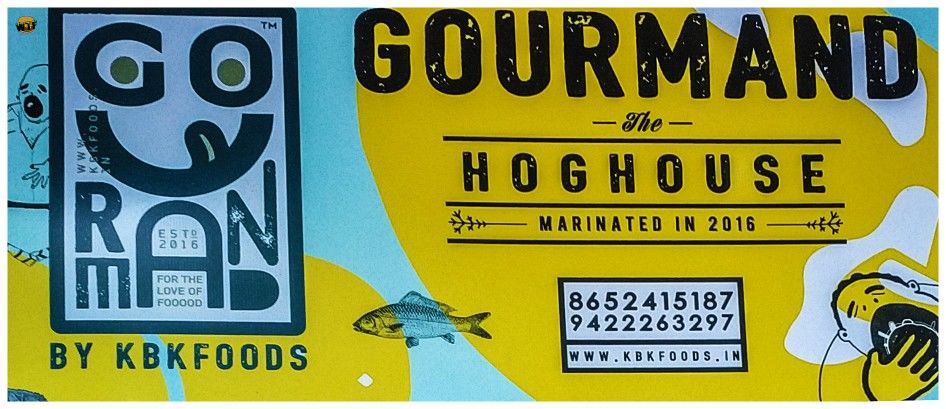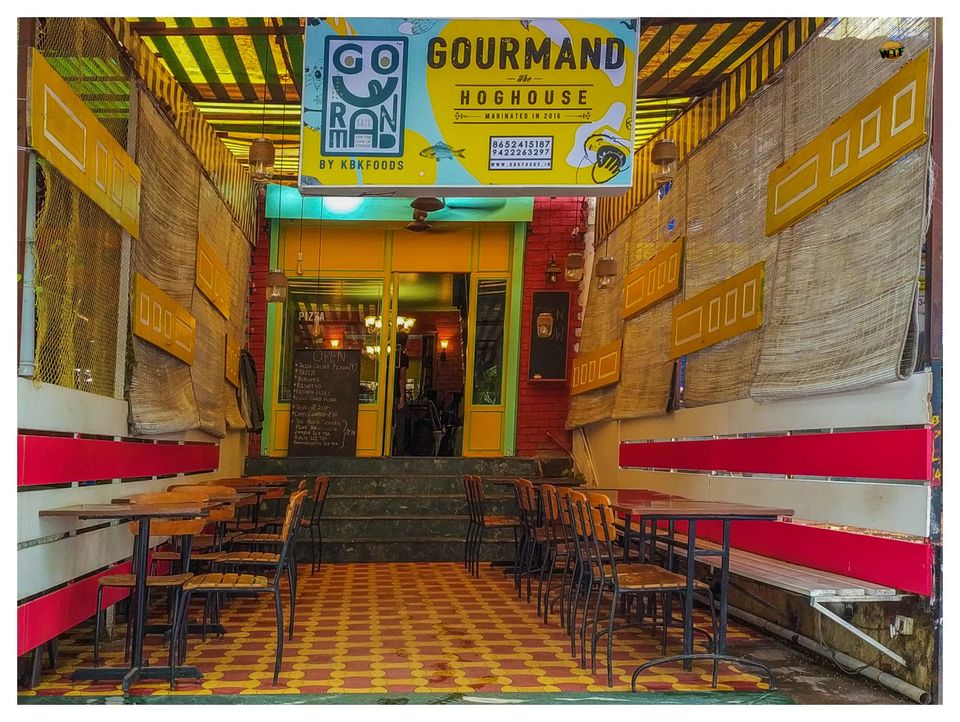 Standing right opposite to the Regent Plaza on Baner-Pashan Link Road, The colorful ambiance adds to the beauty of this place and its just promises to serve you the impression that matters. Everything Inside from the menu to the colors used, from the large funky mirror to the lights , everything just is so loud that you can't ignore to notice them.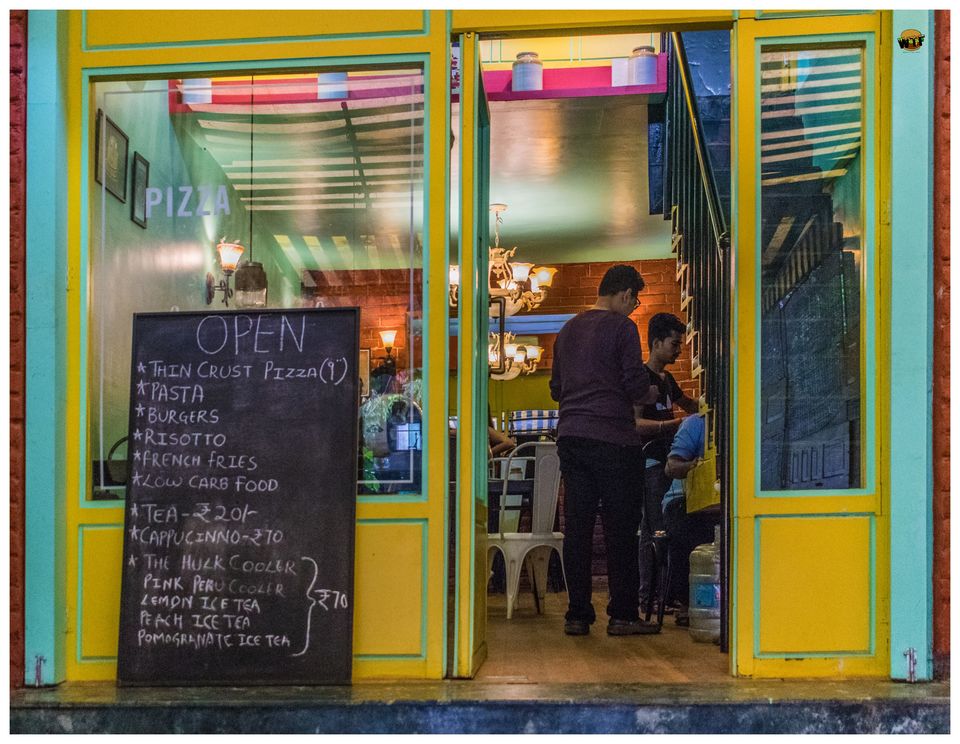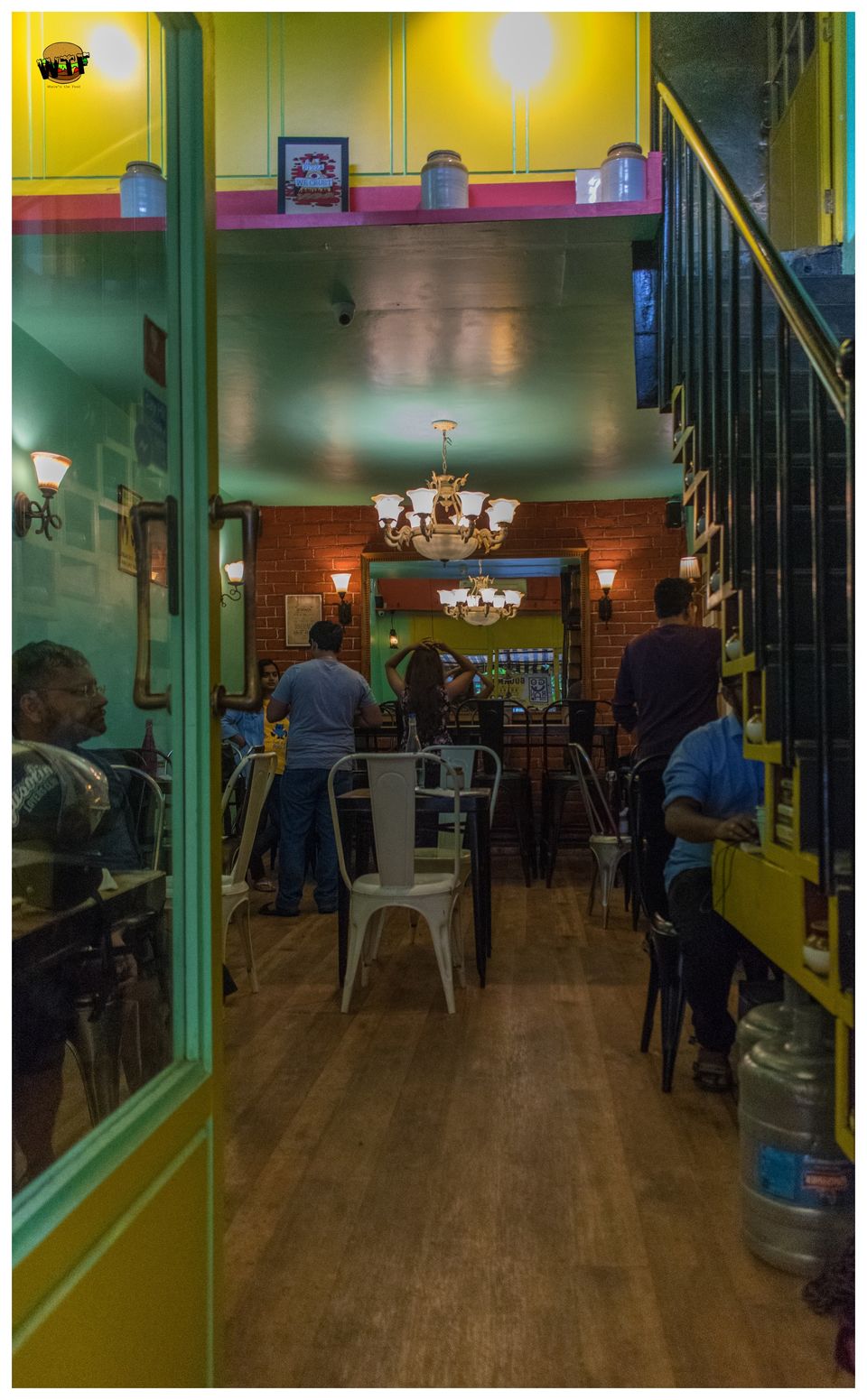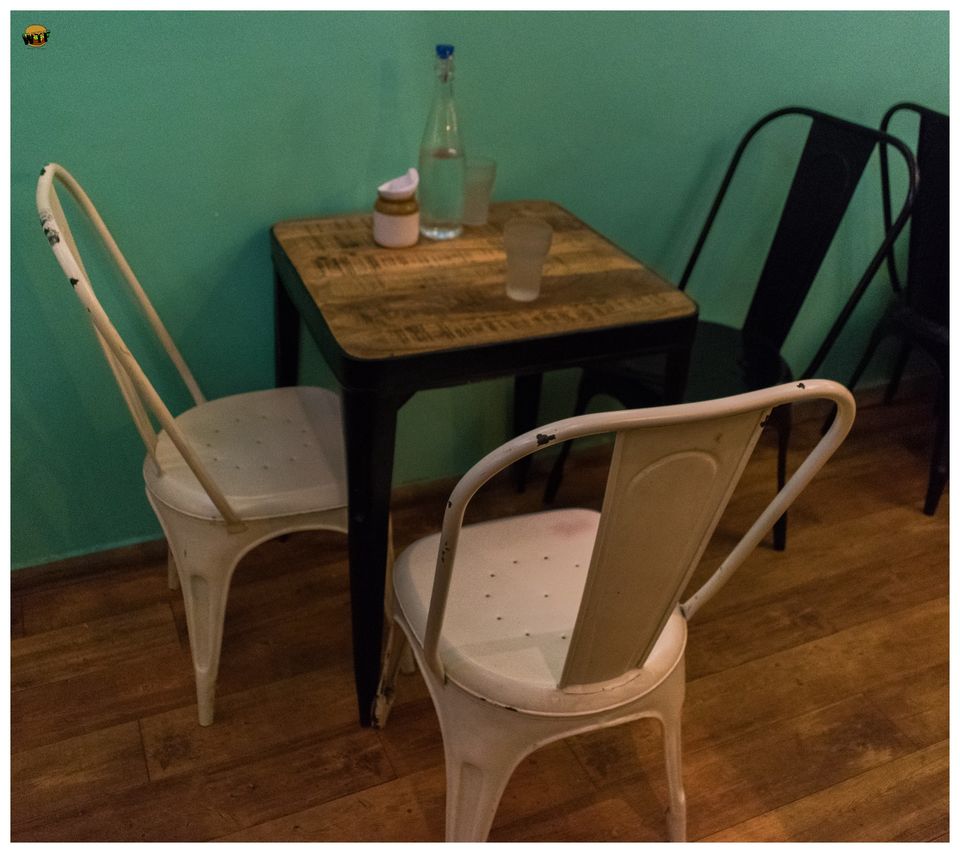 But, Ambiance is not only the thing about this place that stands out, Food is always a topic to talk about, Alteast the Owners of the this Place Nimai, Nikhil and Amber who have some amazing culinary skills wouldn't get enough for your interest in various items that one should try and why.
I was recently invited for a Food Tasting at this place recently and given below is a brief about some of the items that i got to try my hands on:-
The Hulk Cooler (70 INR):- This might look like just another virgin mojito but it is not. It is twisted by a hint of some special Ingredient that the Restaurant won't reveal about. But, I swear this will change your idea of the coolers forever.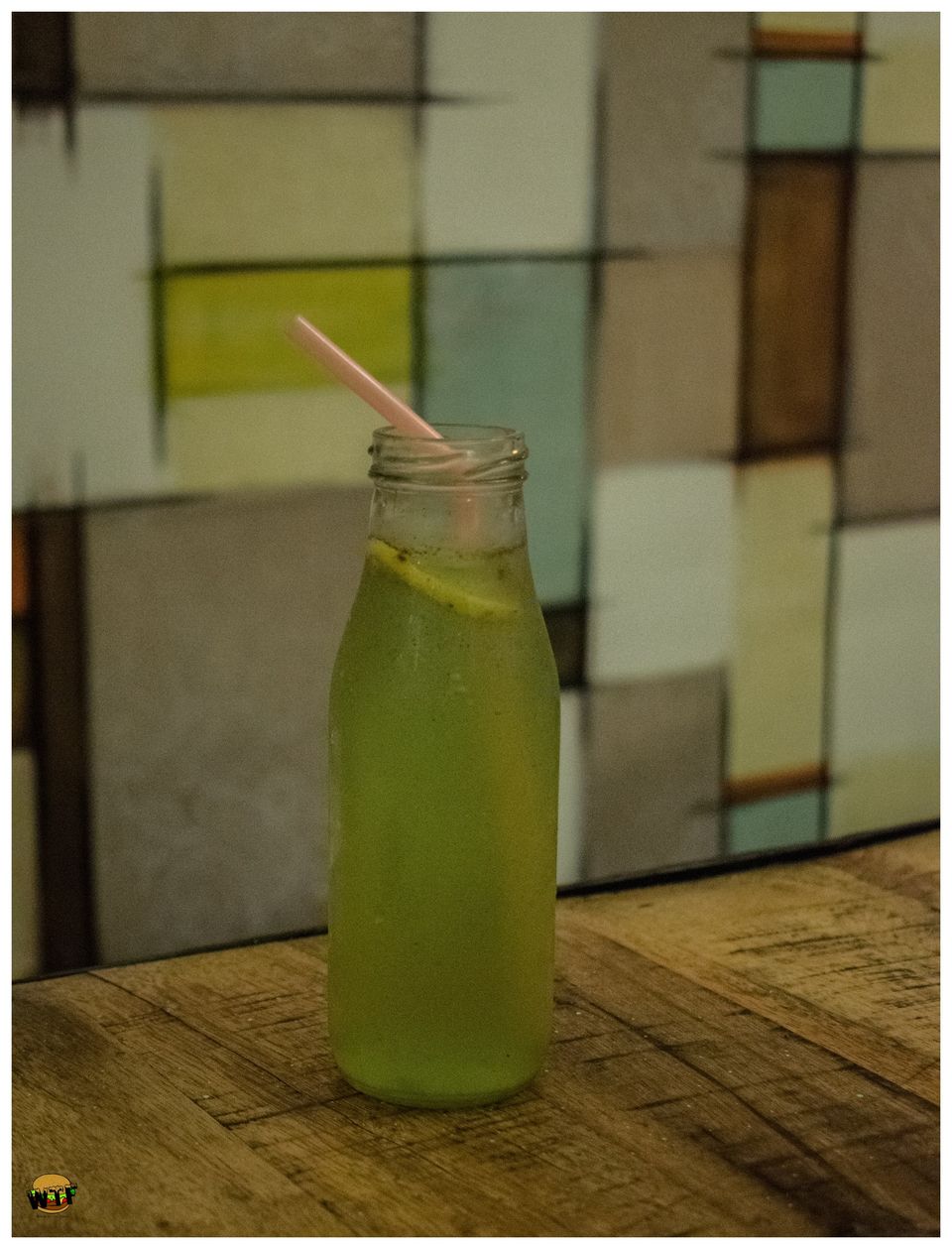 Veg Pesto Genevose Pizza (200 INR):- Well, As crazy it may sounds I'v never been a fan of Pizzas, I'm a Burger Boy Instead and have always preferred Burgers Over Pizzas. But, This place has just restored my faith in not only Pizzas but also the Veg food. This was just a pizza that is worth coming back for. The crunch is just another level shit to deal with while you're already mesmerized with the replacement of usual Chili Flakes and Oregano with the Sprinkles of Cajun Spices.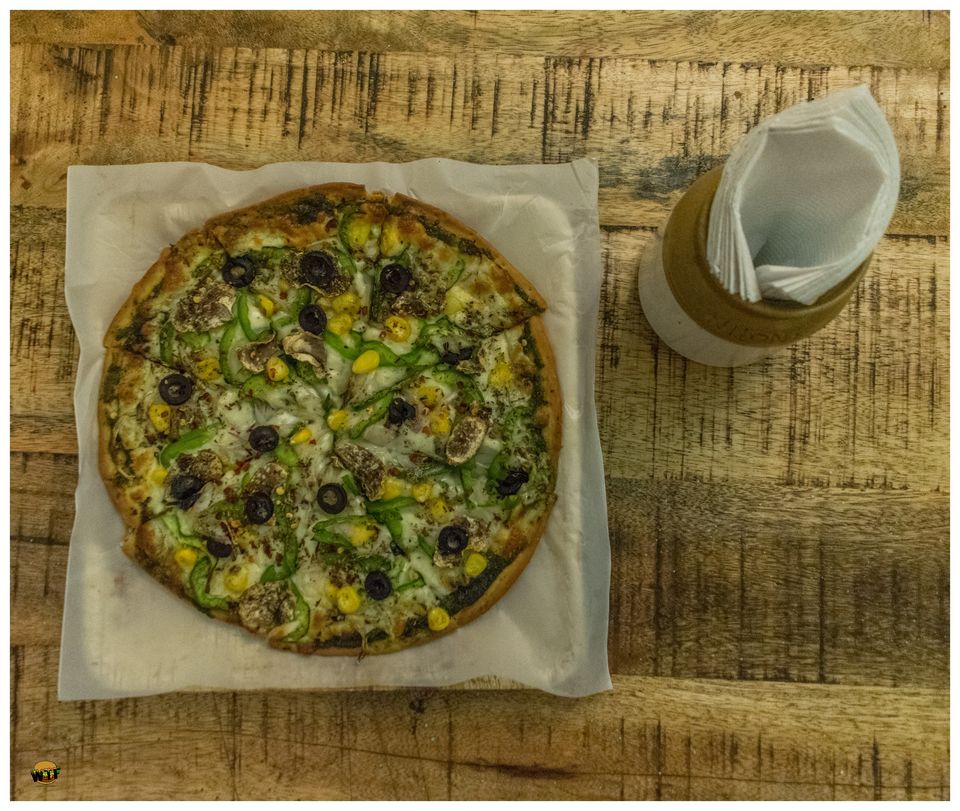 Burnt Garlic Risotto (250 INR):- They're just game at this amazing classic Italian rice dish that can be served as a starter or main. While the world has played enough with their recipes of making their version with the Arborio Rice, They just have their version by addid the Burnt Garlic and by making it in Processed Cheese Instead of Parmesan Cheese along with the Fried Leeks on top of it or by garnishing with the celery dust that adds a hint of a madness to this forever crazy meal.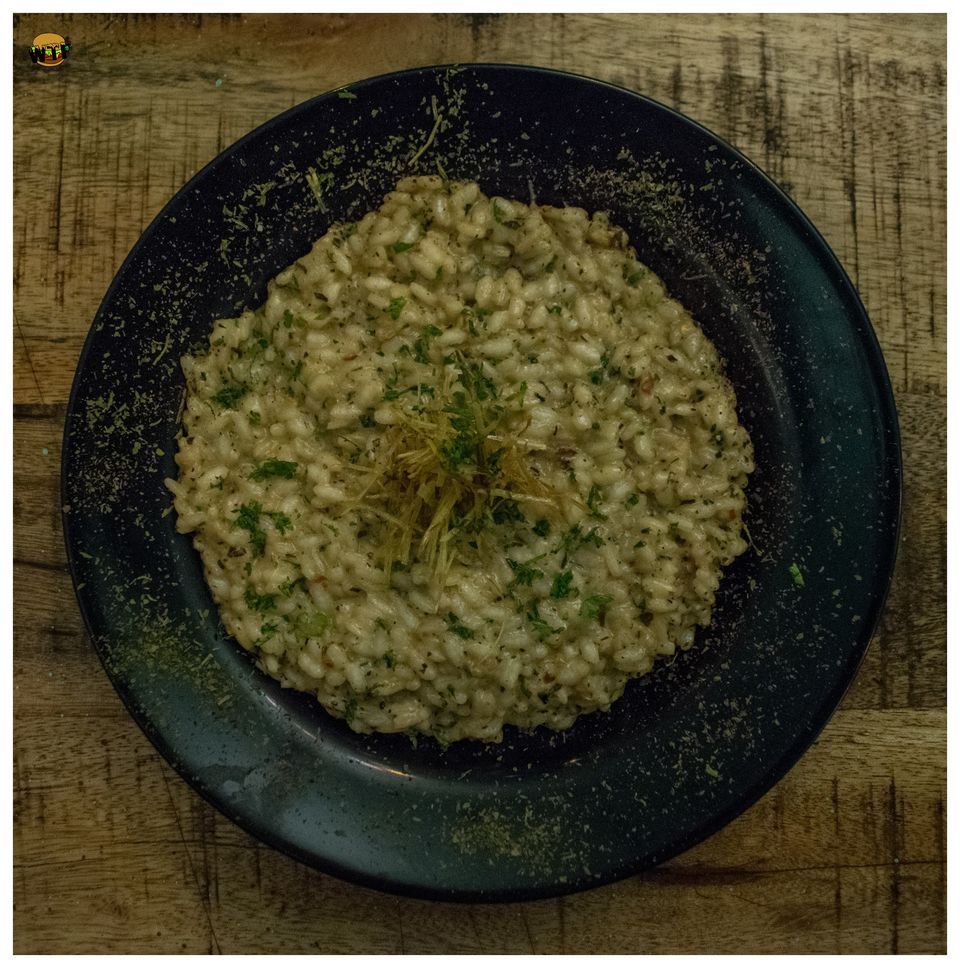 Sphagetti Carbonara (250 INR):- That creamy Bacon Pasta is still on my mind. If I tell you that this is loaded with Cream, Processed Bacon and Egg Yolk, I hope it won't wow you to know that It is purely cooked in Bacon fat and no oil is used while cooking. Okay It will, WOWWWWW...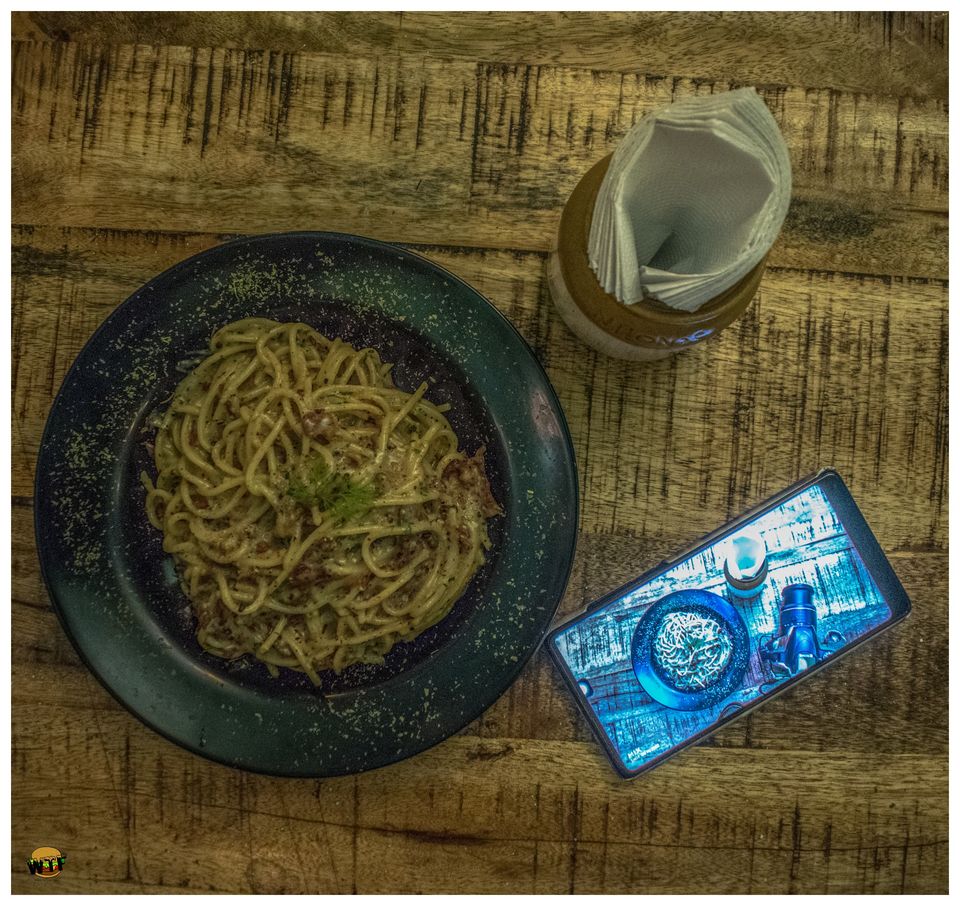 Grilled Chicken Breast with Port Wine Sauce (300 INR):- Well, I guess my struggle to find the softest steak ends here. And the winner is the dish that has Burnt Garlic Mash Potato, Chicken Breast Marinated in Mustard Oil, and served with Rutherford Beans & Cider, Carrots, Mushroom, Yellow and Green Zucchini, Capsicum & Onion all dipped in the port wine sauce.
Yes, You're right, Its the one at Gourmand Hog House, lol.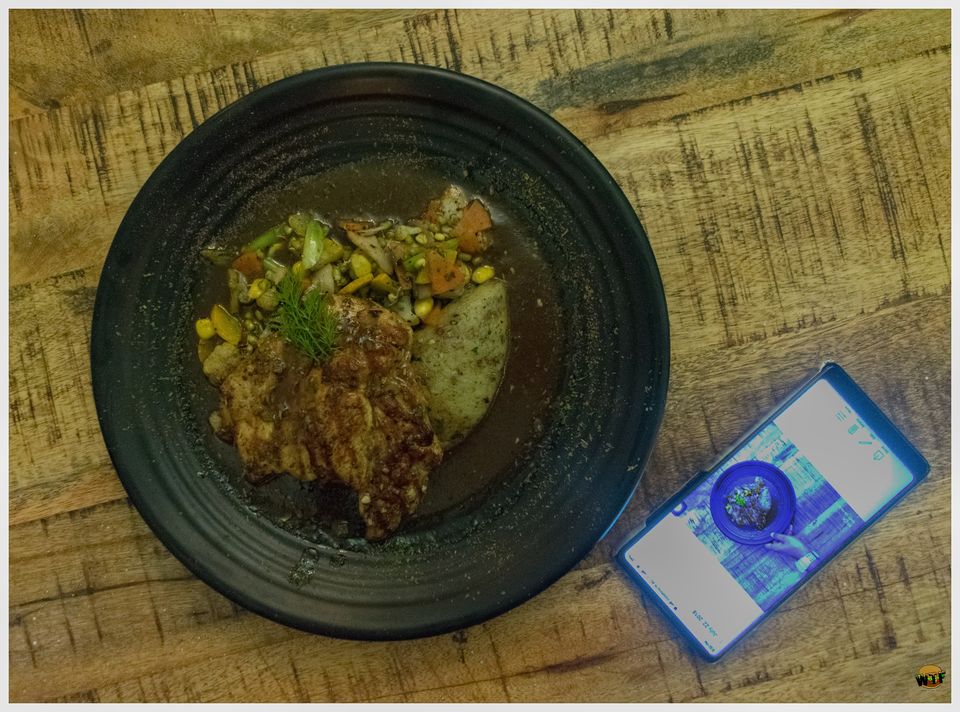 Goan Chroizo Pao (200 INR):- After I had an amazing one at Indigo Delicatessen, This was of the spicy ones from the lot, While They serve the usual Goan Chrozio Pao from all around the world, the unsual maybe that they're serving with Onion Rings?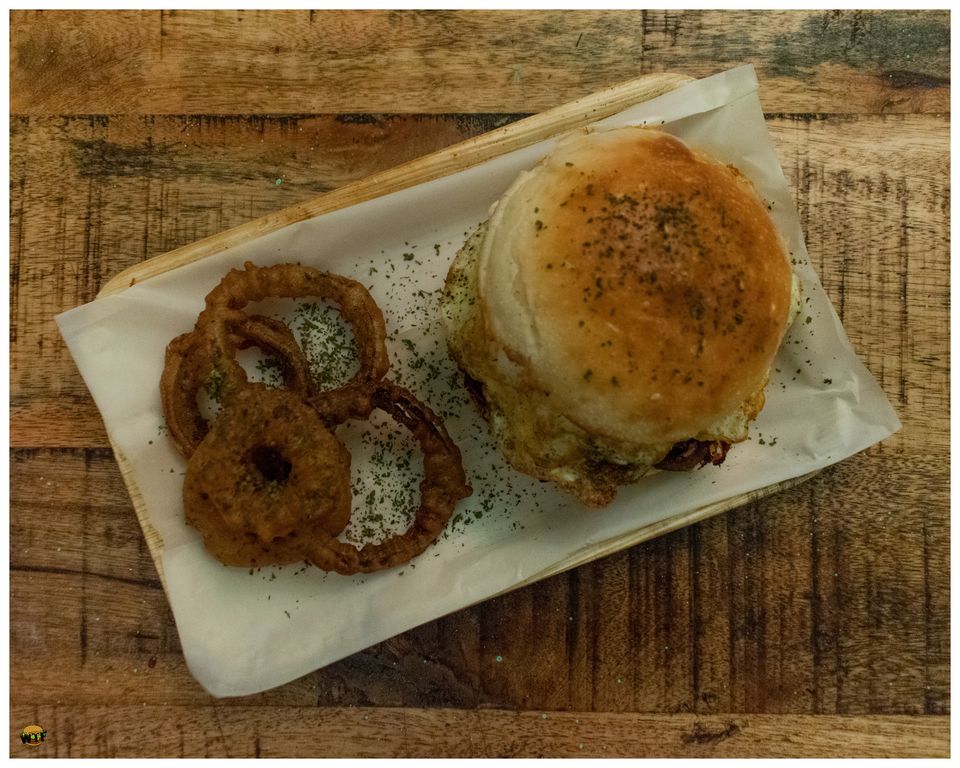 Vanilla Cappuccino (70 INR):- What do you love more? Vanilla or Coffee?
Well, Whatever your answer is, This is a perfect showstopper for any meal and will love you back for all the love that you possess for Coffee or Vanilla.
I still can't express how beautiful was that to smell like vanilla but taste like coffee. It was like God love you so much that he want to give you all the happiness you deserve.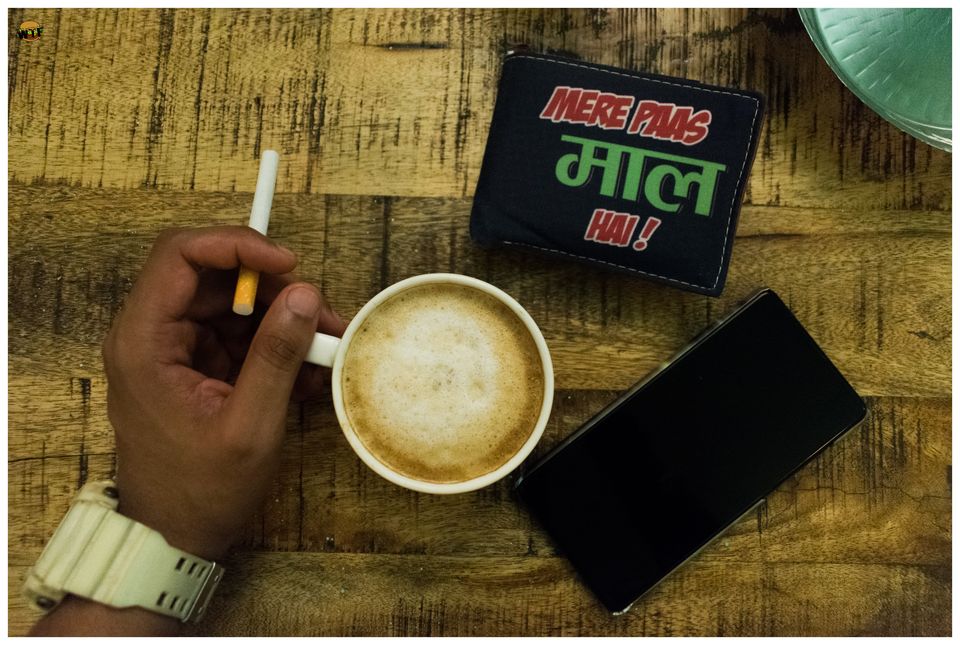 Gourmand Hog House has just opened a few months back and still looking for your appreciation for all the efforts taken by the Team to bring those smiles on your face. After Every dish i tasted here, I wish them a good luck for an amazing journey ahead and I hope to see your Social Media Profile popping up stories from this place.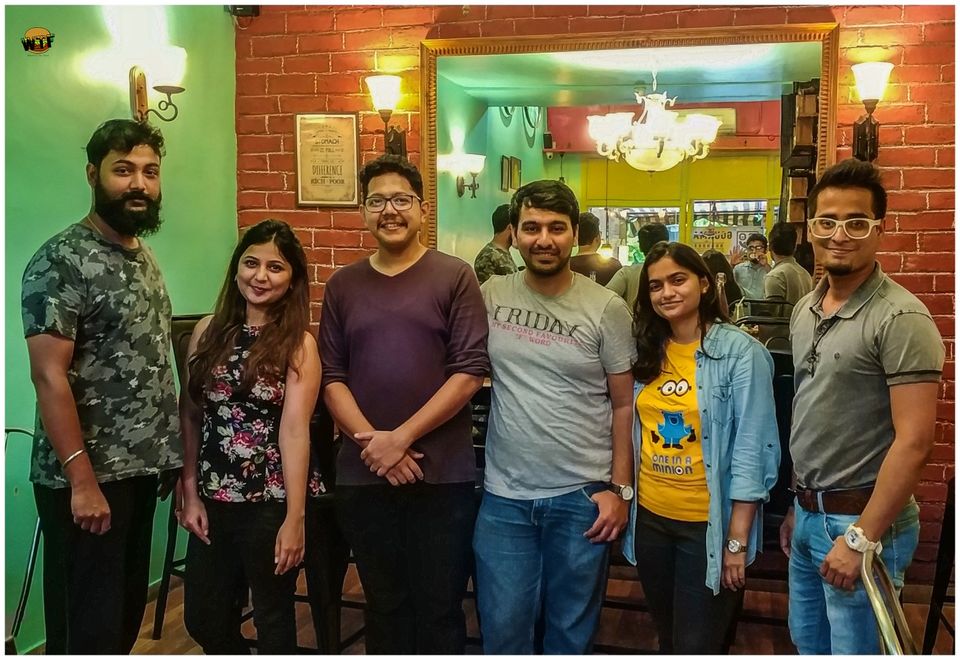 Thank You Gayatri Patil for extending the invite and Thank you Team Gourmand Hog House for hosting us.