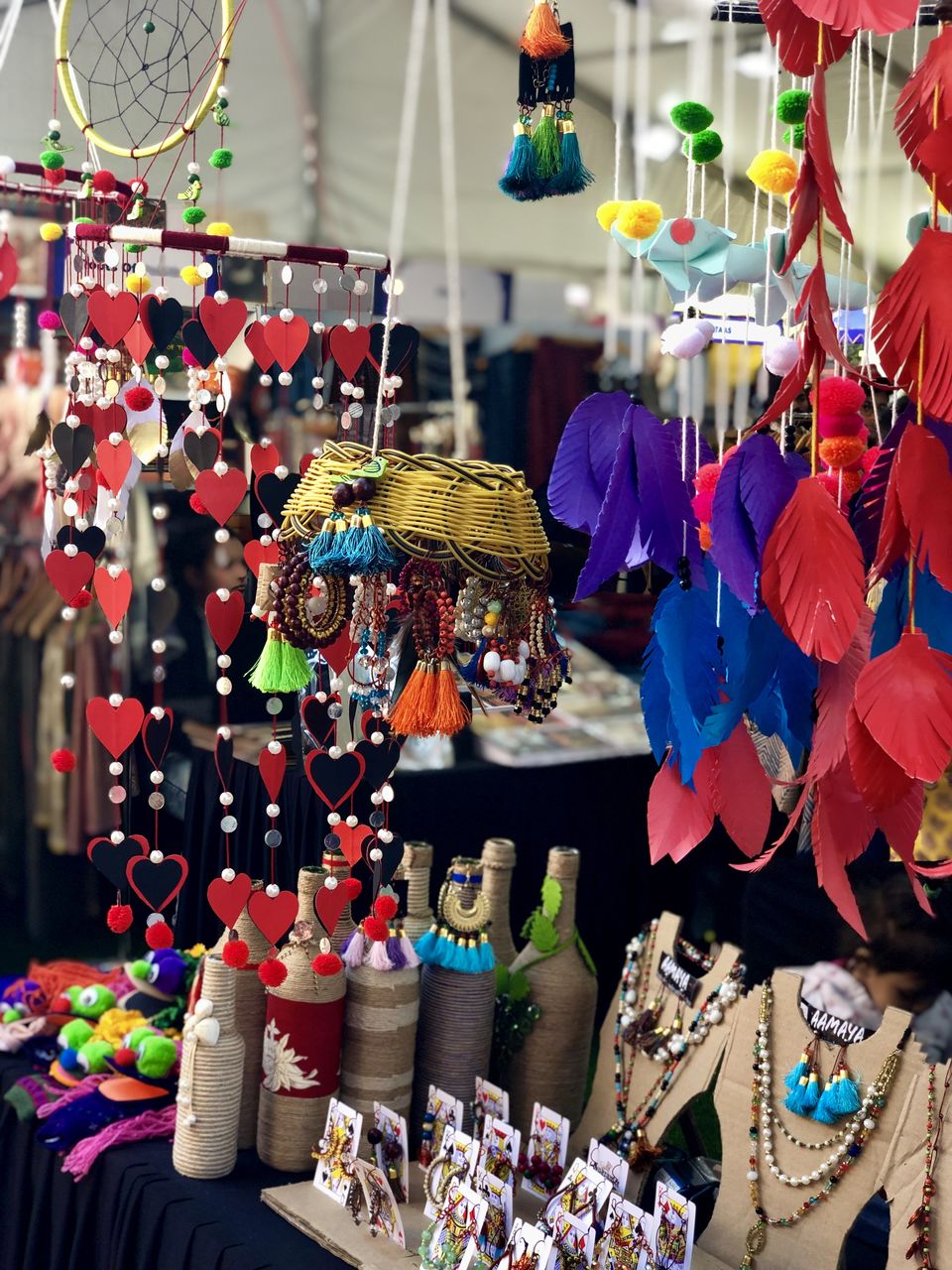 Every region of India has a rich and boastful legacy of handicrafts, handlooms, and traditional art and craft. Generations of one family dedicate themselves to mastering one craft which they pass on their kin of the next generation. Numerous little towns and villages in India continue the practice to produce such products of skilled craftsmanship in the same old ways. From stone sculptures and jewel-encrusted fabrics to elegantly sewn embroideries and dexterously crafted metal curios, these products have very good demand not only in Indian markets but also in international markets. However, These artisan villages sometimes fail to deserve the recognition that they deserve. Here are such 5 lesser-known villages and their sheer brilliant art from across the country.
Shilpgram –Rajasthan near Udaipur
The city of Udaipur boasts rich culture and heritage in its forts and palaces. Besides these historical places a visit to the handicraft village-"Shilpgram" is an excellent way to have a perspective of the local traditions, art, and culture. Set amidst the backdrop of Aravalli mountains, spread across 70 acres of land the village exhibits the lifestyle of the tribal people. There are 26 different types of huts representing different states form India including Gujrat Rajasthan and Maharashtra and Goa. The huts offer a sneak peek of the craft from that particular state. An annual fair is held the month of December when Shilpgram starts bustling with artisans and craftsmen from all over the country. While you would shop and explore handicrafts, various musicians and dancers will entertain you with their respective arts. Shilpgram Crafts Mela is certainly a sincere effort to give recognition to the local arts of remote villages of Rajasthan. Your visit to this fair would allure you towards the ethnic rural arts and crafts.
How to reach- the Udaipur railways station is 3 km from Shilpgram. Cabs and auto rickshaws can be hired from there to reach the village.
Raghurajpur- Odisha near Puri
Located in the district of Puri, Raghurajpur village consists of two streets with over 120 houses, decorated with mural paintings. Here the painters who practice the craft of Pattachitra live. This particular art form dates back to 5 BC in which the paintings are made over a piece of cloth or a dried palm leaf known as Patta.
The Patta is painted with a mixture of chalk and gum. The artists then meticulously paint the Patta in various themes ranging from mythology and religion through naturally made colors following the miniaturist style inherited from their forefathers. The masters of Pattachitra art have the distinction of doing the decoration under the throne of Lord Jagannath and on the three chariots during the annual Rath Yatra festival, that takes place at the town of Puri. Several other art forms including traditional masks, stone idols, papier mache, sculptures, wooden toys are also practiced in the village.
How to reach- It is situated 14 km away from the town of Puri. Visitors from Puri can take the Bhubaneswar road, near Chandanpur, on NH-316, and upon reaching the Chandanpur Bazaar, they can take a right turn to reach Raghurajpur. The village is around 1.5 km from Chandanpur.
Andretta- Himachal Pradesh near Palampur
A must visit in Himachal Pradesh; Andretta Artist Village near Palampur is a place of interest for art lovers. The Andretta Village was built by a foreigner Norah Richards, an Irish writer and Dramatist who fell in love with the village in 1920. After the establishment of the village, Andretta has attracted many artists like theatre artists, painters, sculptors and potters from several parts of the world to settle or to visit.
The village complex includes centers worth exploring like Norah's Centre of Arts, Andretta Pottery & Craft Society, Norah's Mud House, and Sir Sobha Singh Art Gallery. Keeping its legacy of art and craft, Andretta Artist Village has affixed its position in India as a connoisseur of arts and sell earthenware to reputed brands like Fab India. The village also offers pottery making classes to students who are serious about art.
How to reach-Andretta is located just 13 km away from Palampur, a popular hill station in Himachal Pradesh.
Bishnupur West Bengal near Durgapur
The town of Bishnupur is famous for its terracotta temples. But what most people may not know that there are various other art forms that it nurtures in its folds. Bishnupur is home to thousands of artisans and craftsmen who have continued to carry the town's cultural legacy.
The small alleys in the town are dotted with art and craft. The weavers create mythological stories on the panels of Baluchari saris, the potters mould lumps of clay into majestic Bankura Horses; ironsmiths fashion idols out of bell metal and brass. Terracotta's work, however, remains the most exquisite craft here. Most shops are set up right outside the workshops on the Chinnamasta Road, at Dalmadal Para and are reasonably priced.
How to reach- Local buses run from Kolkata, and the nearest bus stand to Bishnupur is in Panagarh which is 46 km away. An alternative option is available, as you can deboard at Durgapur Bus stand which is 48 km away from Bishnupur. You have to hire a taxi from the bus stand to reach to the city of Bishnupur.
Kanchipuram Tamil Nadu near Chennai
The small village of Kanchipuram produces a specific kind of silk that is famous all over the world. The hand-woven Kanchipuram silk sarees have been recognized as strong and durable because they are made of three silk threads that are twisted with a silver wire. Around 5000 Families across the city are involved in the business of silk, a skill that has been passed down from generations. Travelers to Kanchipuram not only get the chance to buy world-class silk there but also witness the knowledge and history of silk evolution, its production, and its export.
Being one of the most expensive fabrics in the world it is made from pure mulberry. There are 15 silk and cotton yard industries and 60 dyeing units in the region to aid and expedite the production process. Owing to the extremely skilled form of art a Tamil film dedicated to the weavers of Kanchipuram was also made in 2008 called Kanchivaram
How to the reach-The village is located merely 67 km from Chennai and there are regular bus services that ply between the two cities.
Cholamandal Artists' Village Tamil Nadu near Chennai
The largest community of artists in India Calls out to all the art enthusiasts and culture buffs. Set up in 1966 the village of Cholamandal is spread over 10 acres of land near the city of Chennai. From classical to contemporary, the artists' village is a dynamic place where a platform is given to all sorts of art sculptures poetry music and theatre.
Along with that, the place also hosts a plethora of exhibitions and fairs to spread awareness and to revive India's endangered ancient artworks. Apart from this, spend time browsing through the art bookshop and the craft shop, or simply walk through the commune to get a sense of the people who pioneered a self-sustaining haven of the art half a century ago.
How to reach- Chennai is the nearest airport, which is approximately 15 km from Cholamandal. Adequate buses are available to reach the village from the city of Chennai.
Get travel inspiration from us daily! Save our number and send a Whatsapp message on 9599147110 to begin!
Think we missed out on something? Tell us about it in the comments below. Or write about it here on Tripoto and earn Tripoto Credits!