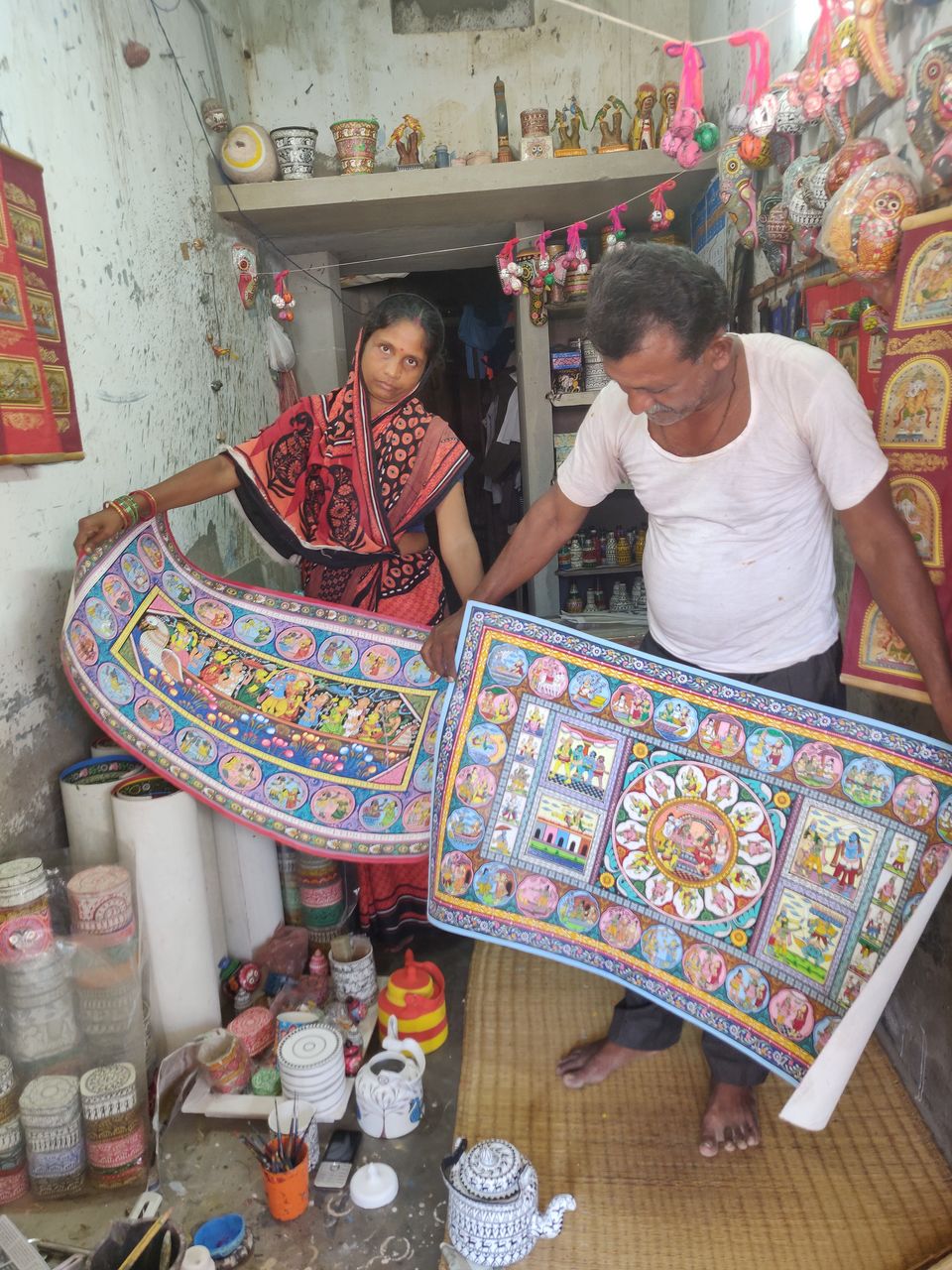 Raghurajpur is a small village near to Puri. It's nearly 40 kms away from Bhubaneswar, as you drive towards Puri. If you are on your way to Puri, it's a recommended stop. I bet you will take away memories of some unbelievable, classy art work. So please don't miss it.
Raghurajpur is a home to world famous Pattachitra Artisans. Pattachitra is the one of the oldest and the rarest of the art-forms exclusive to Odisha. It goes without a hint of doubt that "Pattachitra and the artisans are truly India's best-kept secret".
The model village- Raghurajpur
Every house in the village belongs to an artist. Every house is a gallery of handicrafts. Every house has a lot of color and creativity. Every house is place to shop. Every house has a story to say!
So when you reach Raghurajpur, make sure, you don't hurry; make sure you carry a lot of stamina to move from one artist to the other. Each one is brilliant with their art and creativity. Every door has something unique to show and sell.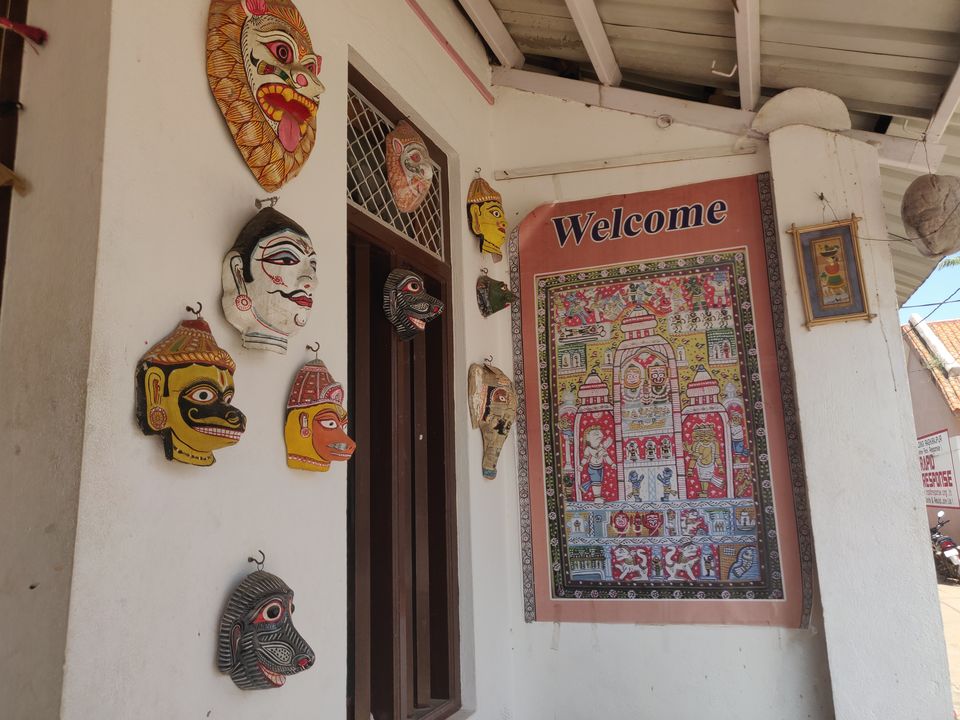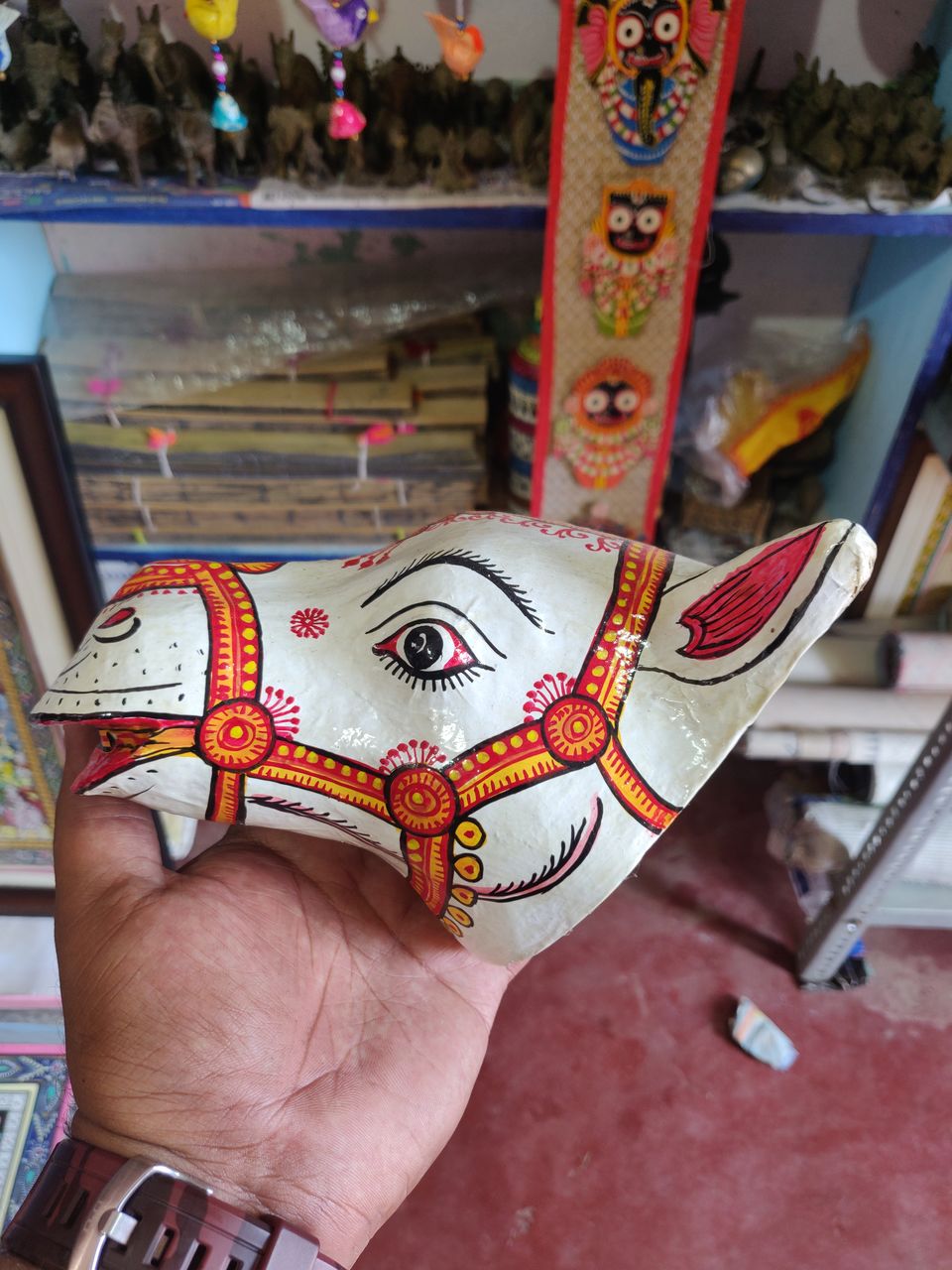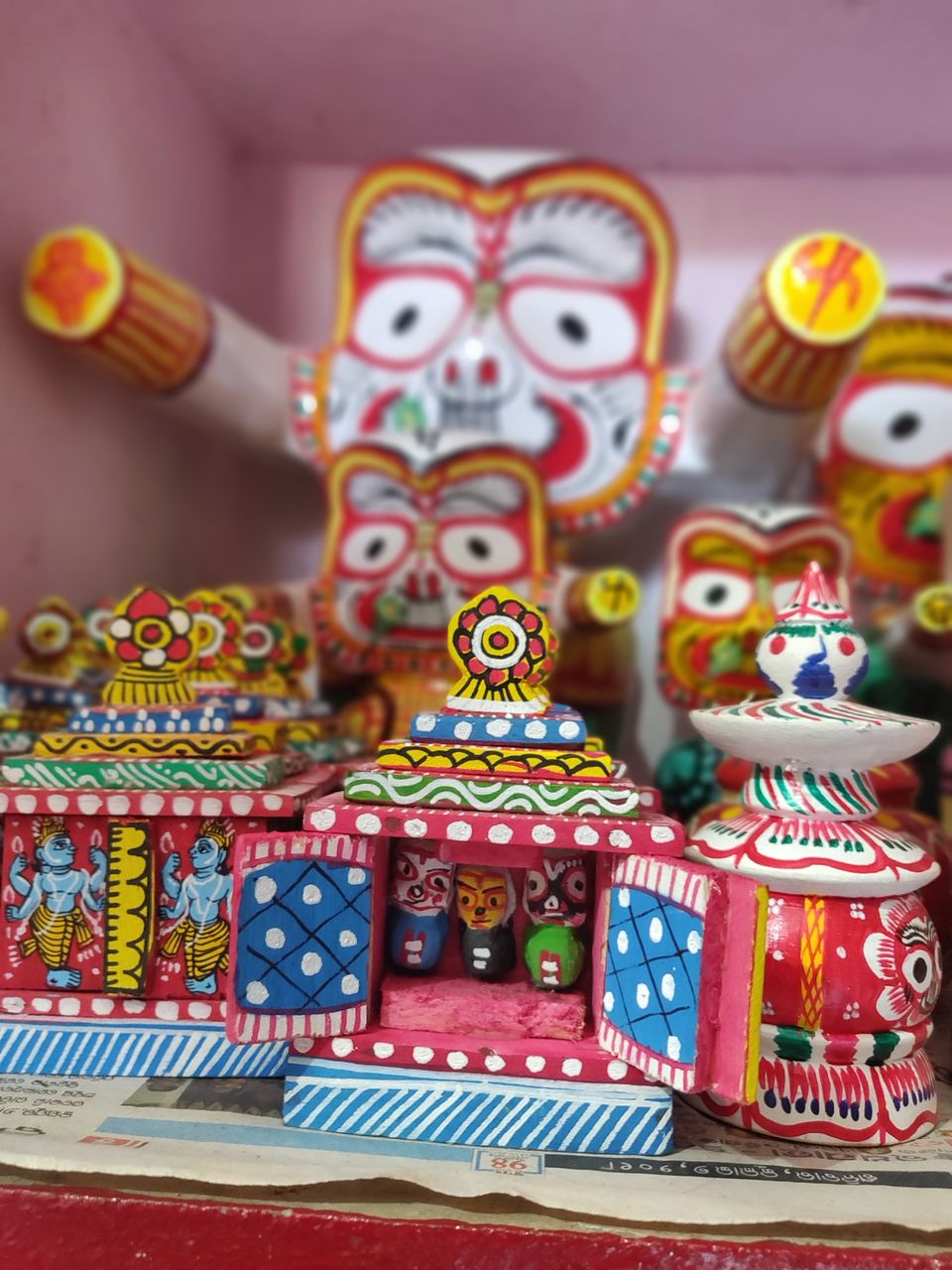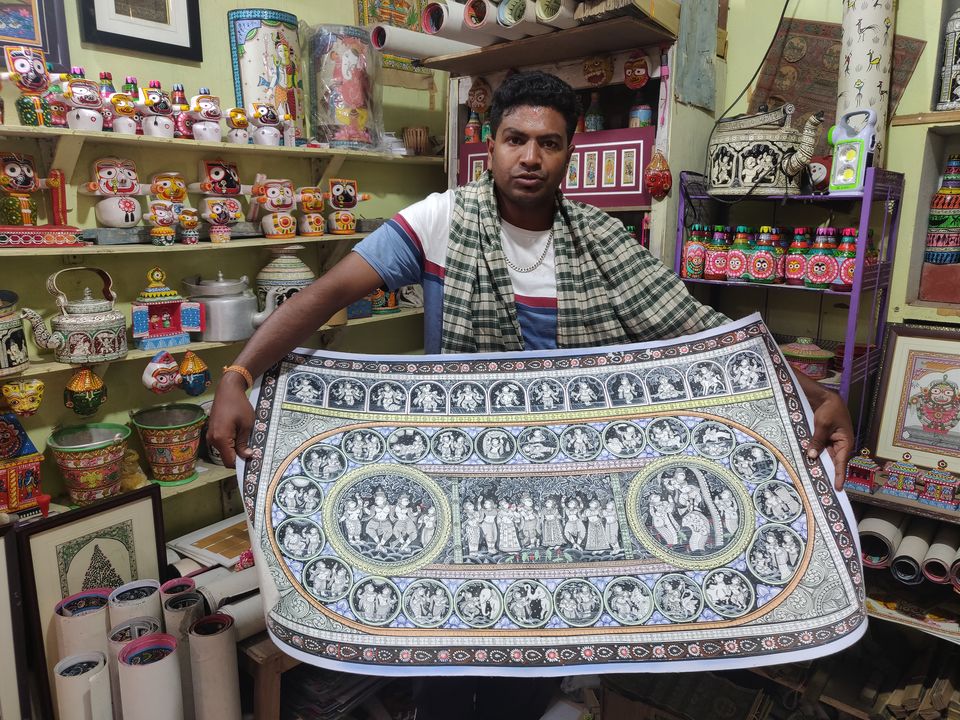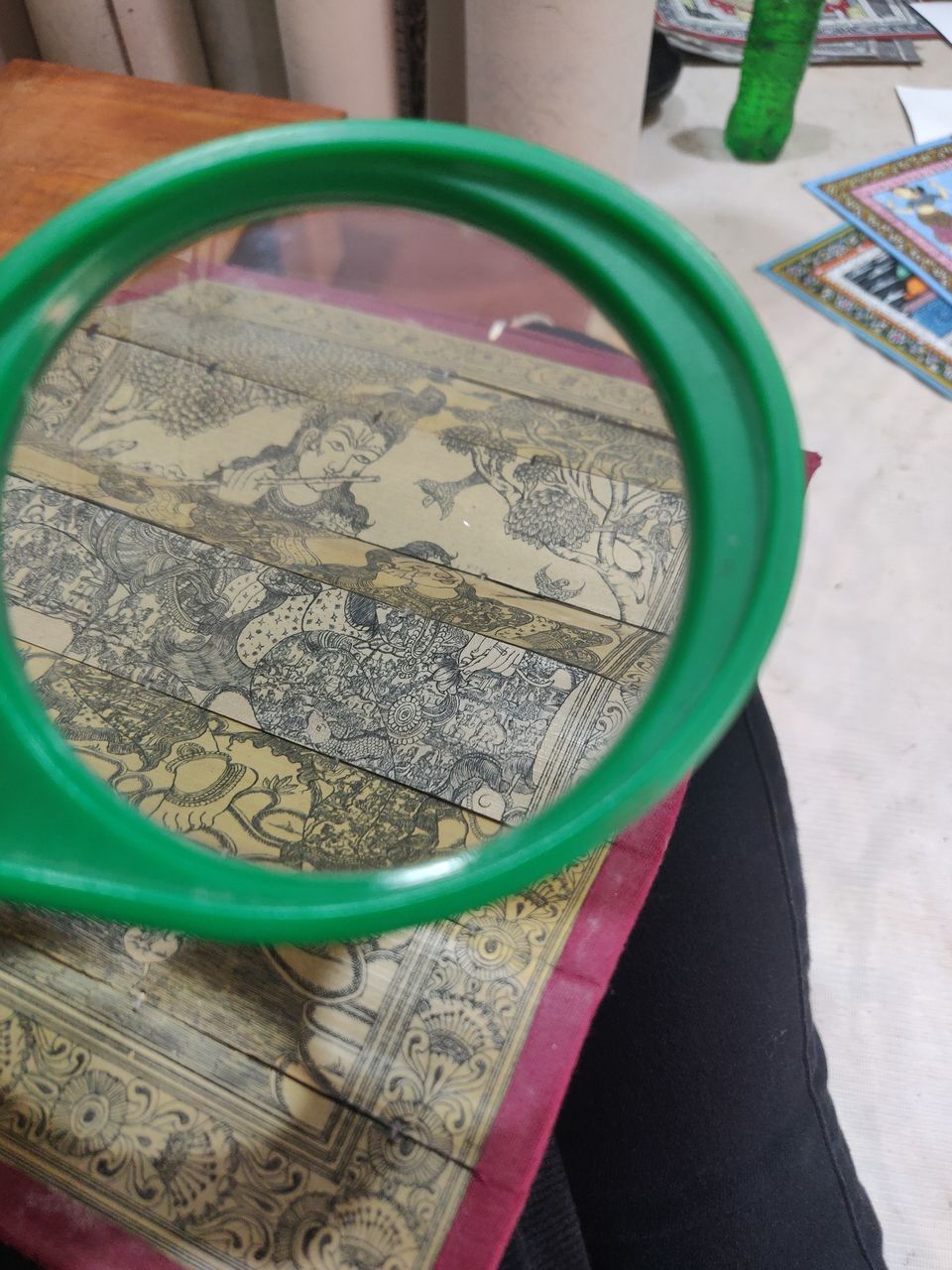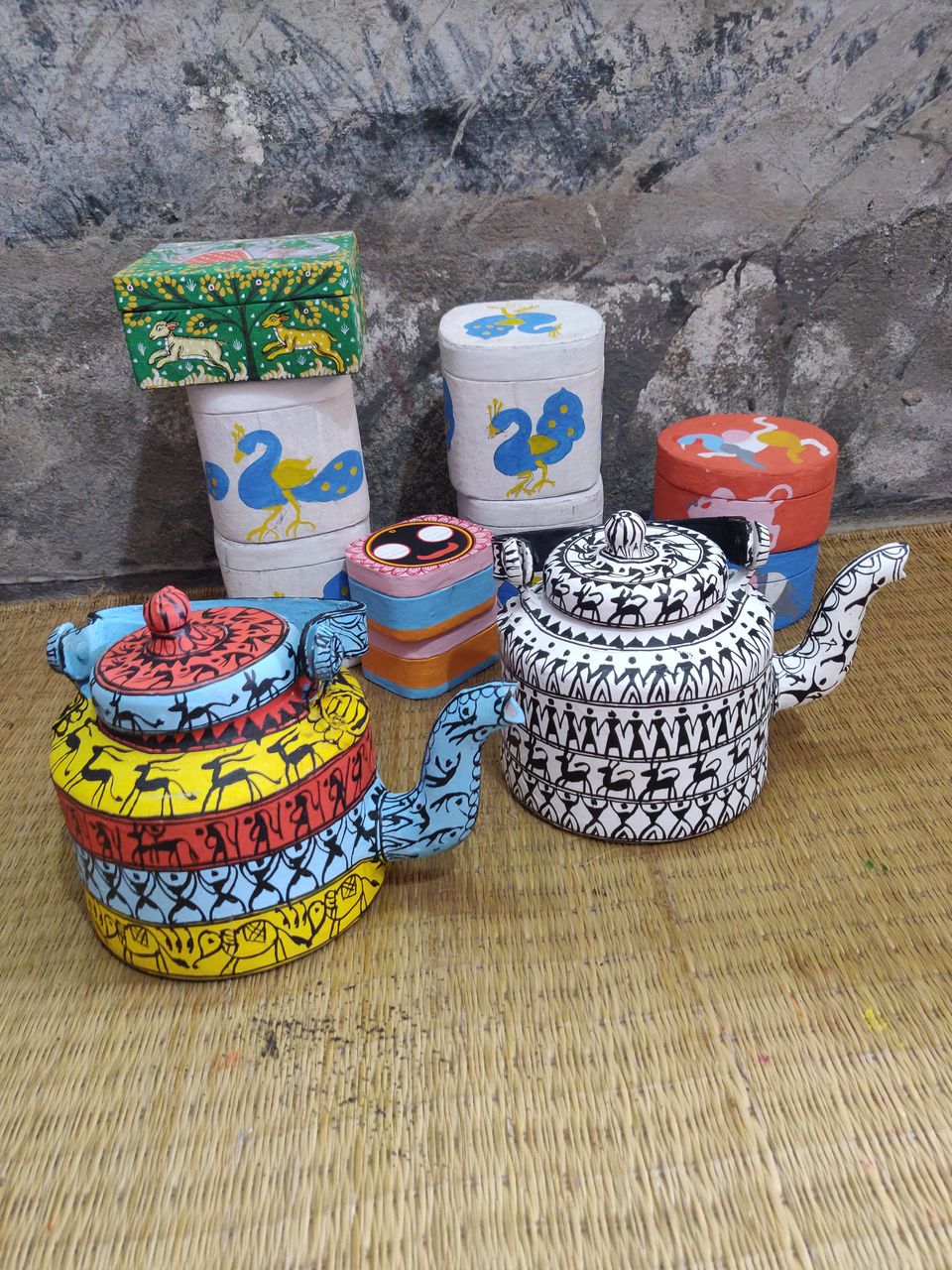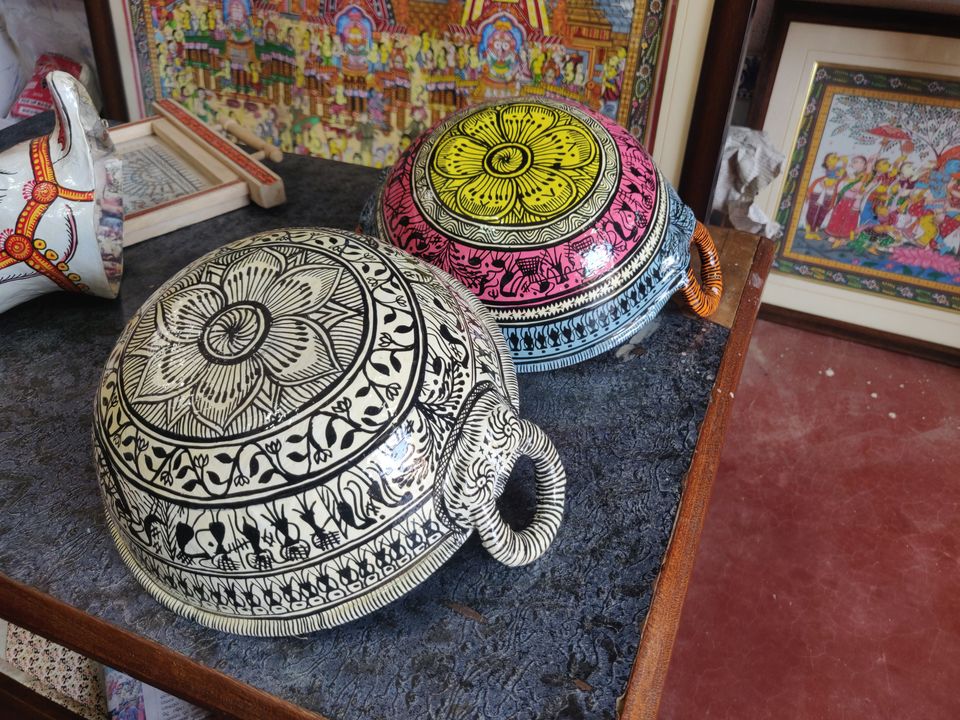 The Pattachitra artists!
The people of Raghurajpur (are mostly artists) are very warm and welcoming. The are very passionate about their work and this ancient rare art form. The normally request tourists, visitors to have a look at their work, without forcing them to buy. They are very tourist friendly.
There is one more reason to hold on to your patience at Raghurajpur. That's because, if the artists find you keen, they can also show you the process of creating an art piece, thereby drawing it in front of you. They might teach you the ancient style of painting.
Note: Pattachitra is a sanskrit word derived from patta means cloth and chitra means art. The art is usually mythological stories. The stories are mostly connected to the cult of Lord Jagannath and Hindu mythology.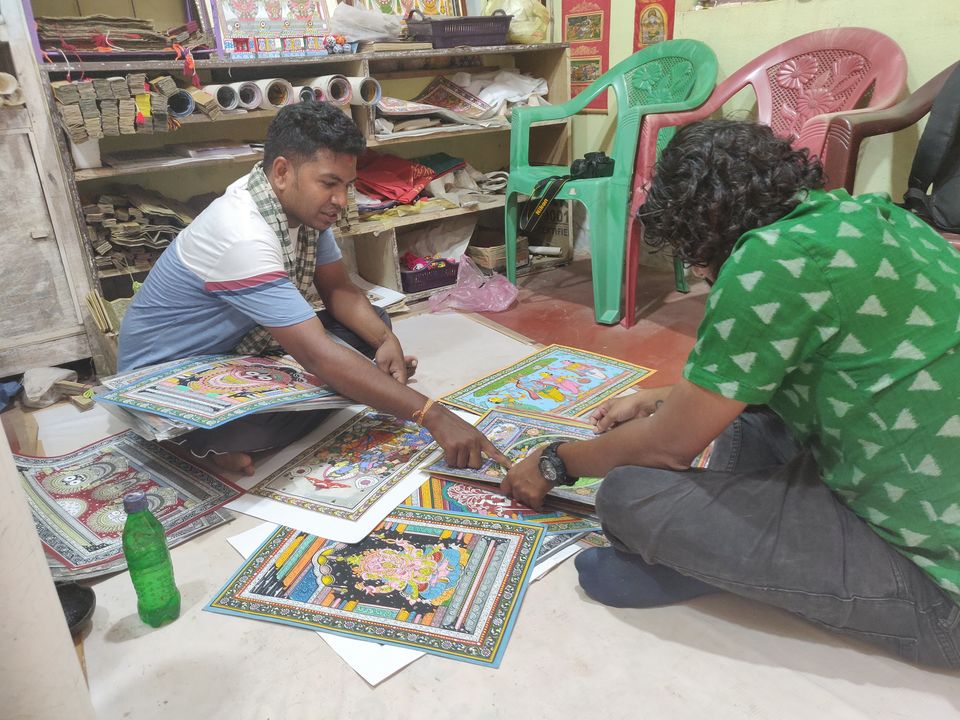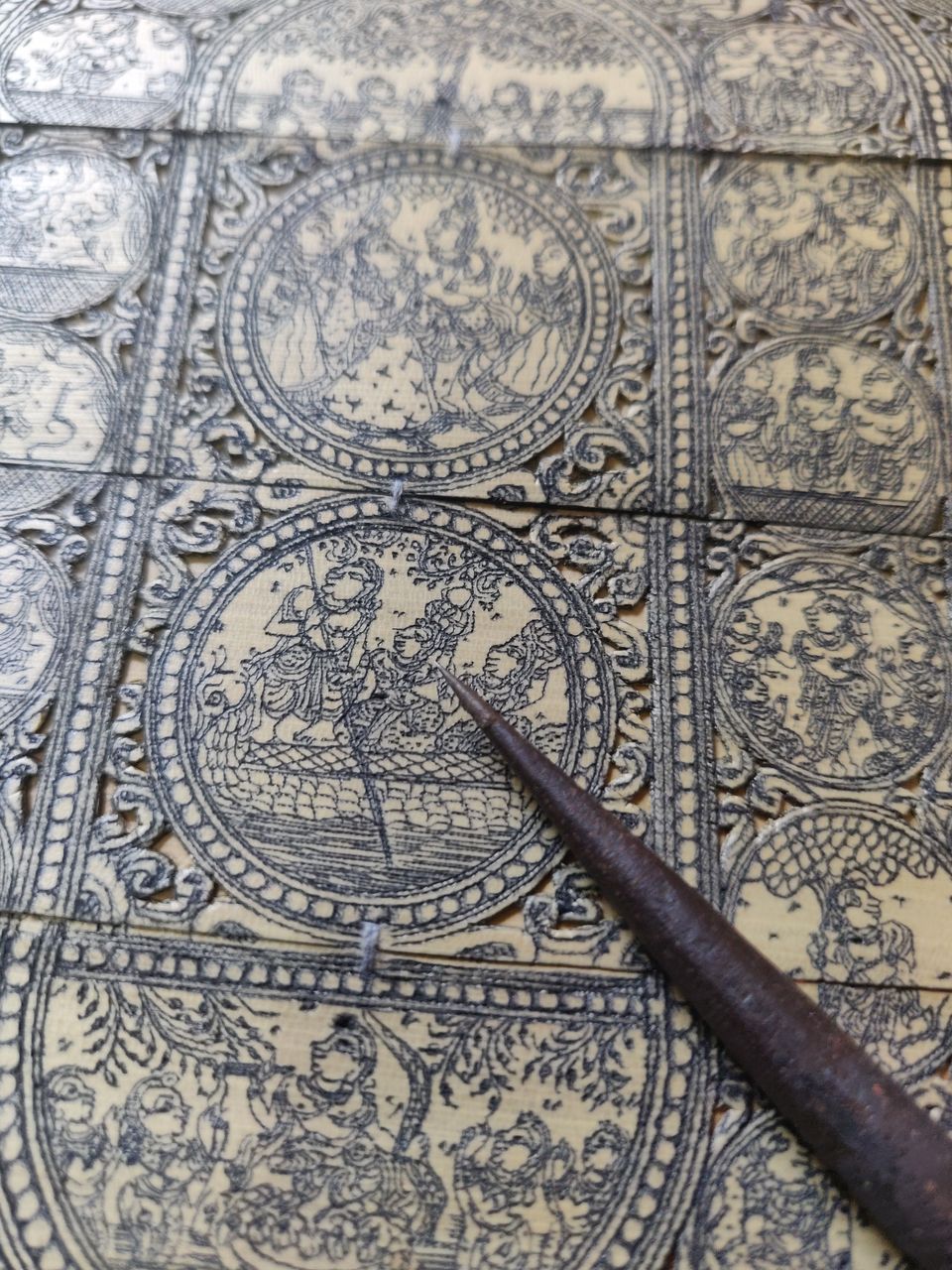 I met a middle-aged couple family at the Raghurajpur. Both looked made for each other. When we spoke more, I found that they have dedicated their life to this pristine and intricate Pattachitra art form. Their living depends on tourist sell & appreciation that they get for their art.
I clicked a lot of pictures; shot many videos to blog and to post in my Instagram handle- "Barabulaa Odia".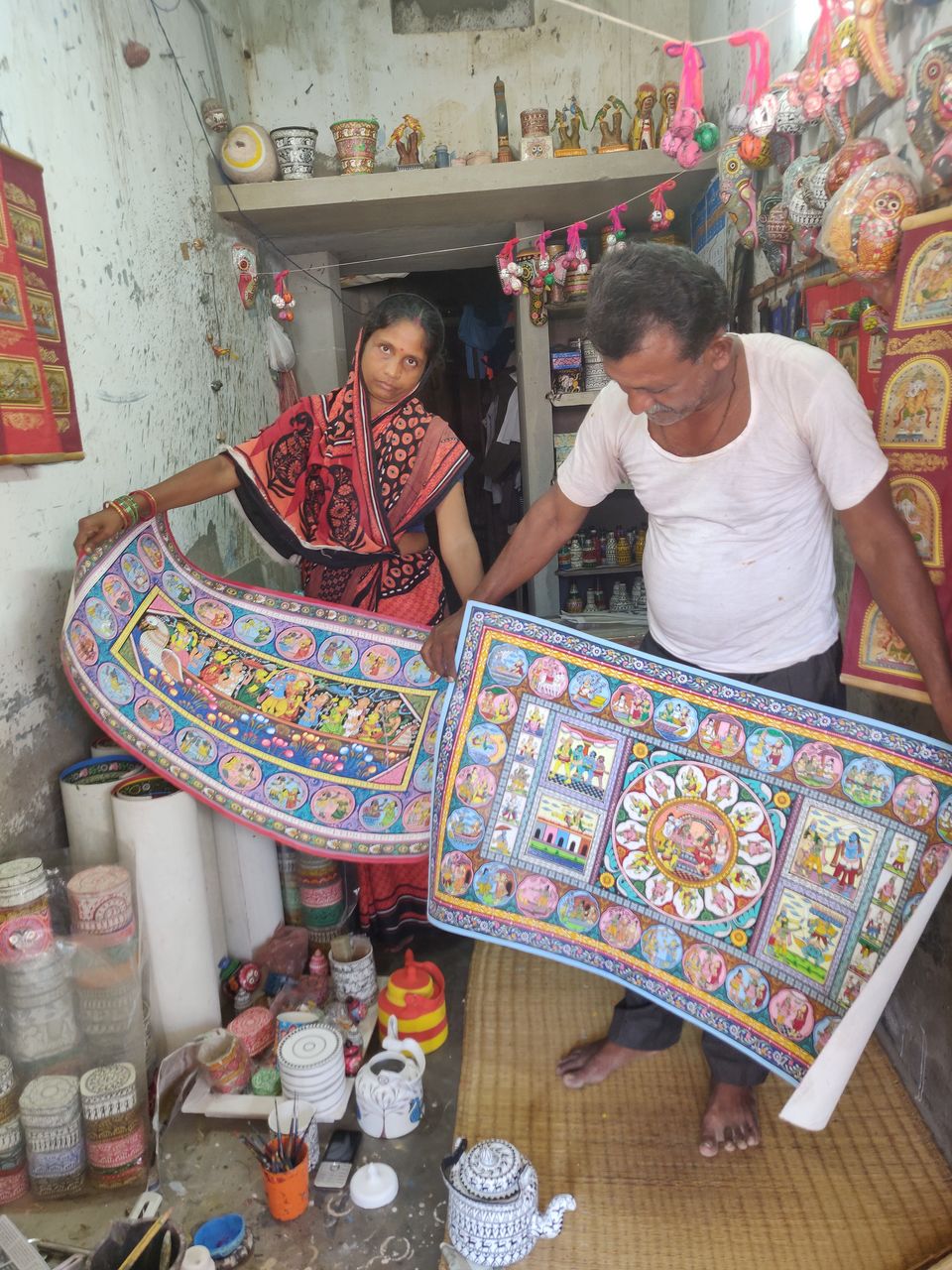 How much for these beautiful art work?
These artists need more encouragement and appreciation. These artists need more tourists to visit and see their work.
You need to realize that only when you buy, the pattachitra art-form gets promoted. So be generous. You may negotiate, but don't bargain to your sweat. I feel that's an insult to their dedication to this rare and complicated art form.
The gallery has pattachitra and many other handicrafts. They may range from 100 INR to some thousand INR. They get a lot of overseas orders from art lovers and from MNC's world wide.
Well, I bought this kettle for 500/-. It is placed on my dining table. This piece is always kick starts a discussion about Raghurajpur, Pattachitra and the artisans amongst guests at home. I am glad it's mine.
#Odisha #Indiasbestkeptsecret #traveler #mytravelstory #globetrotter #Travelodisha #instatravel #forest #landscape #farmstay #ecoresort #sunset #foodie #chef #springs #winter #mountains #valleys #sky #river #mystic #solotraveler #nature #natureodisha #raghurajpur #pattachitra #handicraft #localbazaar #craftbazaar #international #village
Frequent Searches Leading To This Page:-
Adventure Tours in Odisha, heritage tour of odisha, Heritage Tours in Odisha, Jungle & Heritage Tour in Orissa, Odisha Royal Heritage Tour