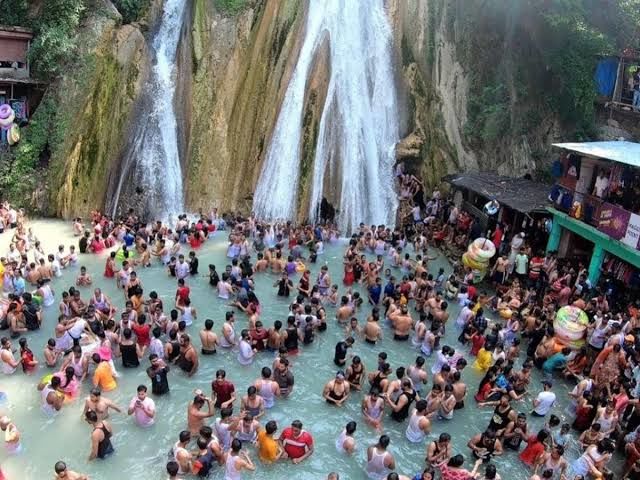 Despite continuous warnings, and a looming fear of the third wave, tourists in India have simply failed to follow the basic Covid-19 protocols, putting these remote locations, and themselves in unwanted situations.
Just recently, some 8,000 tourist vehicles were sent back from places like Mussorie and Nainital. According to reports, official figures show 35,425 tourists reached the outskirts of Nainital and 32,000 more travelled to Mussoorie in Uttarakhand over the last weekend! The vehicles were returned mostly due to reasons like not carrying a Covid-negative report, no proof of hotel booking or failure to register on the state government-mandated portal.
What's going on?
Ever since travel restarted, we are looking at some of the most horrifying videos coming from tourist spots across India. As the hills are witnessing massive crowds, the local bodies are struggling to maintain order, and it is largely due to travellers not being responsible.
To save you the hassle of being in such a situation, here's a rundown of all the tourist spots that you should avoid right now, looking at the pictures/videos doing the rounds on social media lately:
1. Dharamshala, Himachal Pradesh
Tourists who came to visit Dharamshala were seen to be roaming around without putting their masks on. It was hard to believe how people were not following the most basic instructions in today's times, especially just two months after the dreadful second wave of the pandemic.
Following this, the town also witnessed flash floods due to heavy rainfall, and a cloudburst in the Bhagsunag area of Mcleodganj. Orange, yellow alerts have also been issued for these dates.
2. Kempty Falls, Uttarakhand
Another horrific scenario was witnessed at the Kempty Falls in Mussorie. They showed a reckless disregard for their own safety. It was difficult to spot people with their masks on in the video clips. Guess people vacationing in Mussoorie seemed to have forgotten that the pandemic isn't over yet.
This video showcases how Manali witnessed a huge influx of tourists as Himachal government relaxed some Covid-​19 restrictions. The hotel bookings in Manali have increased manifold in the last few days. Also, in the pictures which have gone viral on Social media, several tourists are seen to be not following social distancing.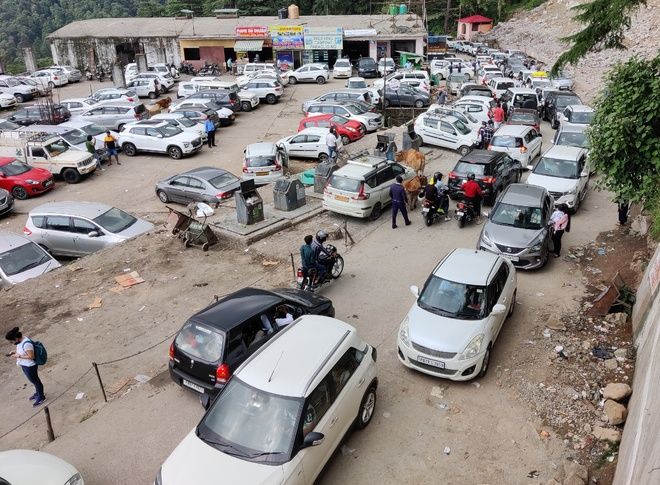 According to reports, tourists were caught in traffic jams for two-three hours near McLeodganj recently. Hotels in upper Dharamshala which includes McLeodganj, Bhagsunag and Dharamkot are booked to full capacity. Imagine the number of people who are on a vacation!
3. Mumbai, Maharashtra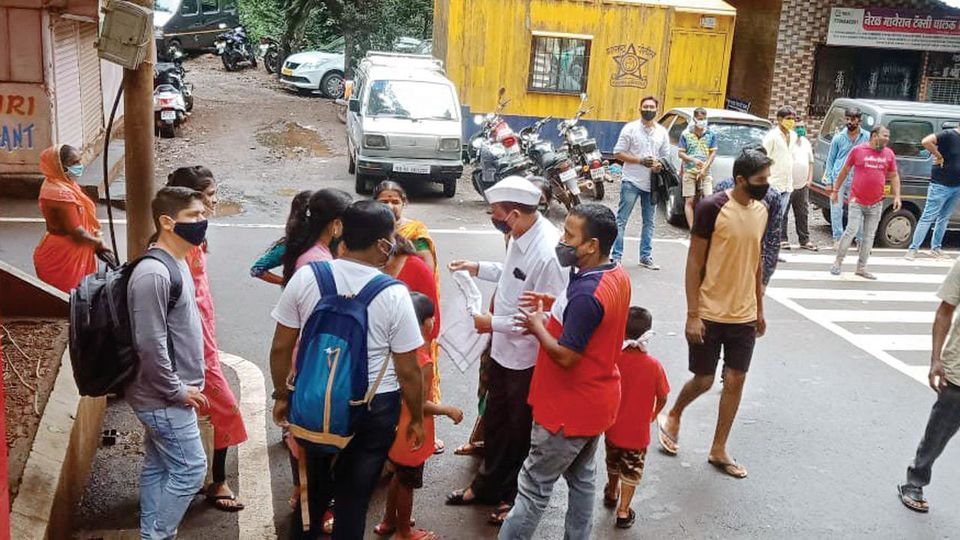 According to reports, "With Mumbai and its suburbs reopening slowly, about 2,000 tourists reached Matheran on Sunday, only to be sent back by the hill station administration citing Covid-19 rules. But the decision did not go down well with the locals whose survival solely depends on visitors. They held a protest demanding that the guests be let in."
4. Har Ki Pauri, Haridwar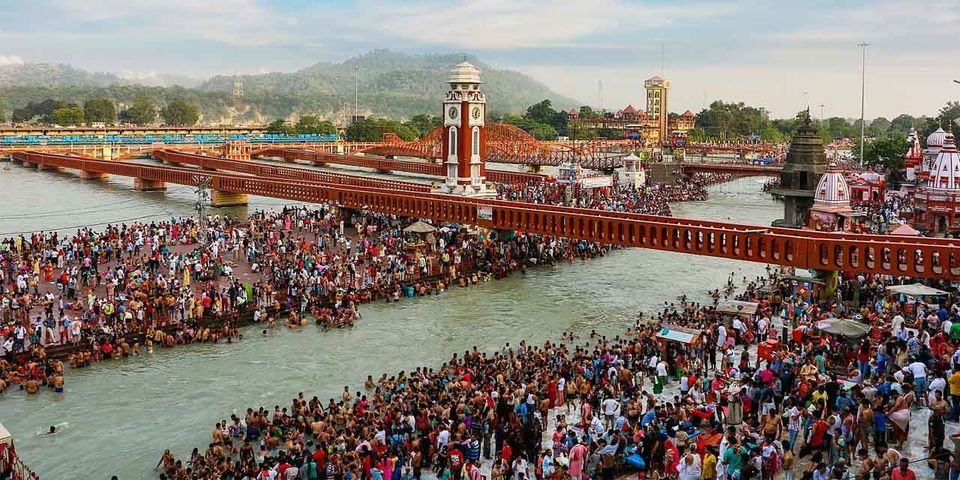 According to reports, there was a subtle increase in the arrival of vehicular traffic as around 5000 tourists made their way into Har Ki Pauri, Haridwar. This has been observed since the past few weeks in Haridwar since Covid-19 curfew norms were relaxed and inter-state transport was allowed.
New guidelines in Uttarakhand
Check-posts have been set up at the state border –tourists must have negative RT-PCR tests, prior hotel bookings and registration on the online portal. Hotel bookings have also been capped at 50% capacity, and challans will be issued for those violating Covid-19 protocols.
To find a complete list of state-wise guidelines, click here.

A message for travellers
These unbelievable instances tell us how bad the situation is right now. People are moving around irresponsibly. Who do you think should be held responsible if things get worse in the coming times?
While you are thinking about it, we would like to draw your attention towards this little kid who did something absolutely surprising at Dharamshala.
The visitors roaming without their masks on were schooled by a kid not even half their age. The little kid was found to be pointing at people with a stick for not wearing masks. The local police made him their mascot for coronavirus protocols. When asked what made him do so, he politely said, "I would see policemen asking people to wear masks. So, I thought I should also do it as people were not following protocol."
It's high time that we realise that travelling has to be done responsibly – Wear your masks, maintain social distancing, and follow all other preventive measures. If a small child is sensible enough to understand the gravity of the situation, why can't we?
Pass on this message to as many people as possible so that we all stay safe and avoid any other difficult time as we did before.
Follow Tripoto on Telegram to get early access to top travel stories every day.
Share your stories on Tripoto's Clubhouse channel!