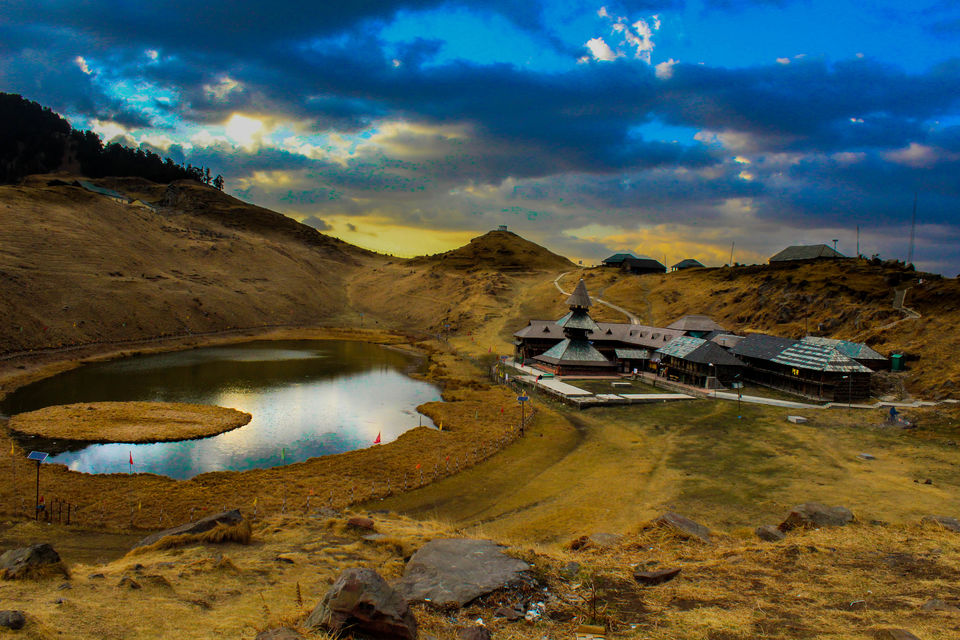 Prashar lake
It's not just an ordinary lake, there are some interesting stories tagged with this mysterious lake which lies in Himachal Pradesh Region. Mythology says that this lake was formed by Pandawas when they were on their way to find best place for their teacher, Bheem one of the Pandava brothers formed this lake.
The lake has a floating island in it and no one knows about the lake depth yet, Divers tried to determine its depth but never succeeded.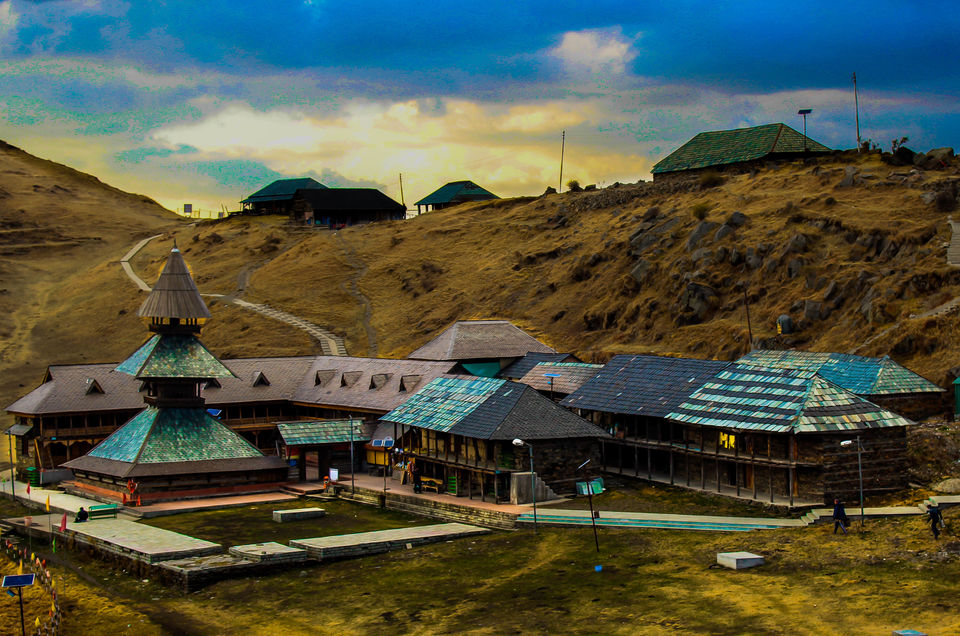 Other than its mesmerizing beauty, the place is famous for the three-storied temple which is located on the bank of the lake. The temple is dedicated to the sage Parashara. It is believed that the local temple of Parashar Rishi is made from a single Deodar tree. The temple was built in the thirteenth century. Today people from all faiths come here. As an offering they throw money, silver coins and gold into the water.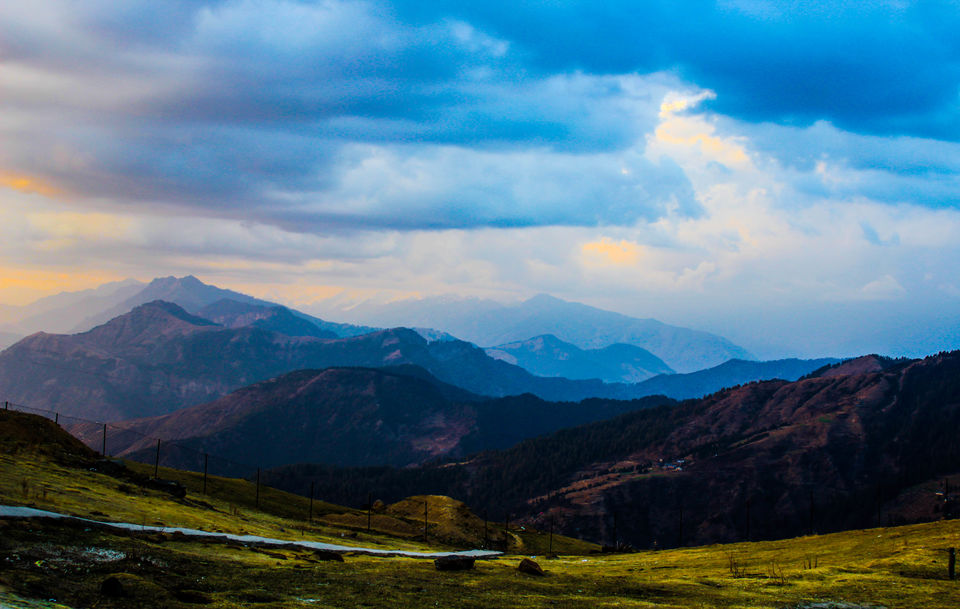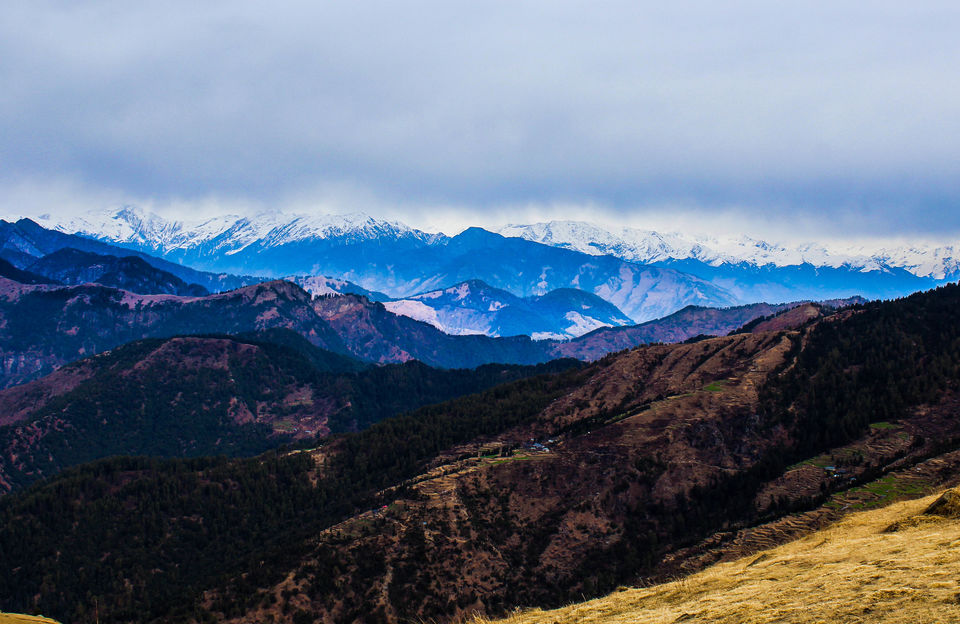 Parashar Lake is located at an elevation of approx. 9000 feet. The lake is a perfect holiday destination, far away from the hustle of city life. The area has been surrounded by the dense forest and is awesome place to relax and connect with nature. An entire stunning panorama of snowy mountain ranges is visible from this location. the area is completely pollution free, clean, calm, less populated and untouched by the modern amenities. The area offers a 180-degree view of Dhauladhar, Pir Pinjal and Kinnaur mountain ranges.
This place is available for visitors throughout the year except for winter months, i.e. Dec. through Feb. as this place was covered by the snow during these months, you can go in winters too but for that you must go via trekking.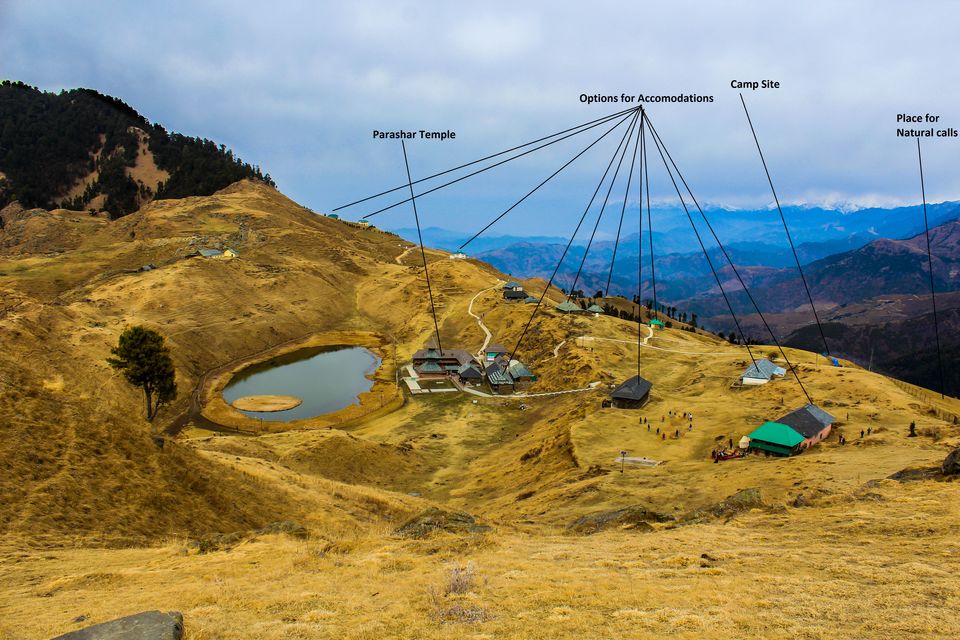 For accommodation there are many options available with basic facilities except "Toilets" with reasonable price.
For nature calls you must go as far as possible in Nature, they instruct you to go outside the barricades of the Parashar lake premises, it takes 10 – 15 minutes' walk to find the right place
How to Reach:
The nearest city is Mandi, from where you can take a local Cab or Bus till Parashar Lake in summers, when roads are in working condition while on winters when there is snow fall you can reach till Baggi village which is approx. 10 km behind from Parashar lake. From Baggi village you need to go via trekking till Parashar lake. The distance from Mandi to Parashar lake is approx. 60 KM
Here is how you can reach Mandi through different mediums:
- Bhuntar Airport at Kullu is the nearest airport, 60 km away. Taxis, buses are available from Kullu to reach Mandi.
- Chandigarh is the best option if you are choosing railway station near to mandi, 75 km away. Taxis, buses are available from Chandigarh to reach Mandi
- Mandi has excellent road connectivity. There are regular buses to Mandi from most nearby cities.
- You can also go by your private vehicle.
The road to the Parashar become very adventurous and breathtaking especially in last 30 KMs , in case if you are driving SUV or any vehicle which has good ground clearance that it would not be a big challenge to cover this part else you should be very careful while driving on this patch, Tar goes vanish in last few kilometers and the road is very rocky and dusty till Parashar lake.There are bus services available from Mandi to Parashar lake, which takes approx. 4-5 hours and they charge approx. Rs. 100 or you can hire a taxi from Mandi itself, and they will charge you approx. Rs. 1200 and will take approx. 4 hour including breaks.
Trek Route:
During winter when roads are closed
Baggi-Parashar : 5-7 Kms
The trek starts from Baggi village which is approx. 10km far away from the lake. There is a defined route through the dense forest that will take you towards the lake. It's always good and advisable to start trek early in the morning as it may take as long as 5-6 hours to reach the temple depending on earlier trekking experience and the climate and the amount of snow on the way.
Climate:
Parashar has its own charm in every season of the year. The environment is very cool and calm here. In winter you can expect heavy snowfall between Dec and March month. The area almost cut off from the outside world for these few months. The only option is to reach via trekking in winters. Many travel operators provide winter trekking for this location.Even in summers better to carry few woolen clothes as nights are cold here.
Best time to Visit depends on your interest if you like snow and want to go for short trekking else go in summers.
Accommodation:
There are many options for accommodation:
1) PWD guest house and a Forest department guest house at a walking distance of about 300 -400 meters from the lake. The view from the guest houses is magnificent. Both guest houses have caretakers to provide basic facilities along with cooking but During winters these guesthouses are not functional as there is no water supply, so you can not book rooms in these guesthouses during winters. For booking you need to contact Mandi office.
2) You can stay at the temple premises, they have dormitory-type-rooms with very basic facilities.
3) There are 2 other guest houses as well, they charge RS. 800- 1000 for one room and RS. 80-100 for one diet (Food)
4) You can opt for camp options as well, they charge RS. 800-1000 per person which include shared trekking camp + meals (Eve snacks, Dinner, Breakfast) + Bone fire at eve time.
5) Now these days you will found many options for stay in nearby places like Kataula Village, Bagi Village or even there is one shop cum guest house (so called Café) just 1 km before Parashar lake, they demand RS. 1200-1500 for a room. Most people providing camping facilities as well.
6) Even you can carry you own camp and can pitch it outside the barricades of the Temple premises
Contact Details of Guest houses and camps
Neil – 7018828871 – Provide camping in Parashar lake (RS. 800 for shared camp which include meals as well)
Roop Singh: 9418411746, 8219889704 ( Caretaker of PWD guest house) provide camping facility as well.
Food:
All guest houses, camps including Few shops besides the temple premises offers tea, snacks, lunch, dinner and breakfast at very reasonable rates.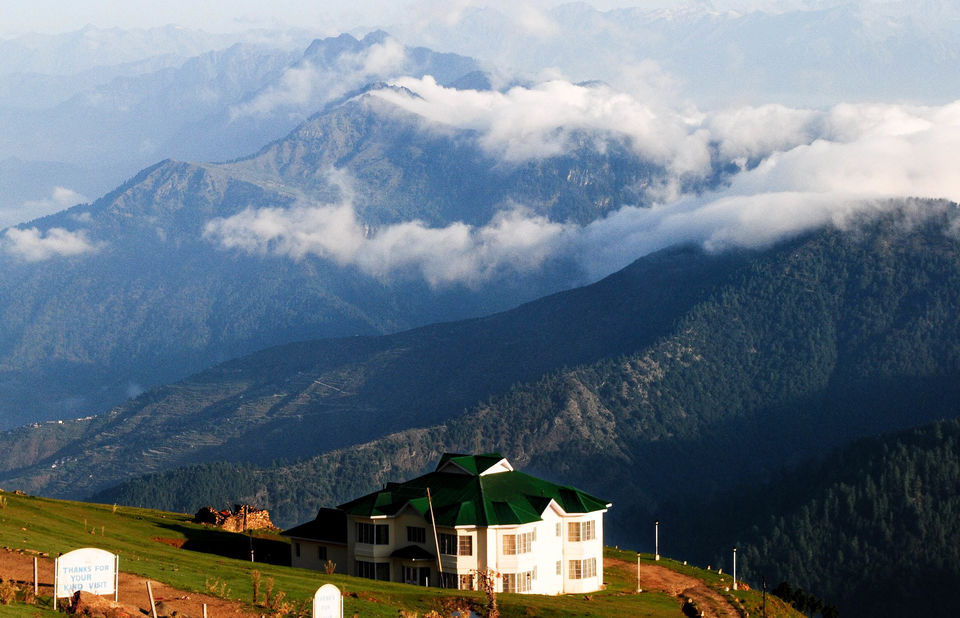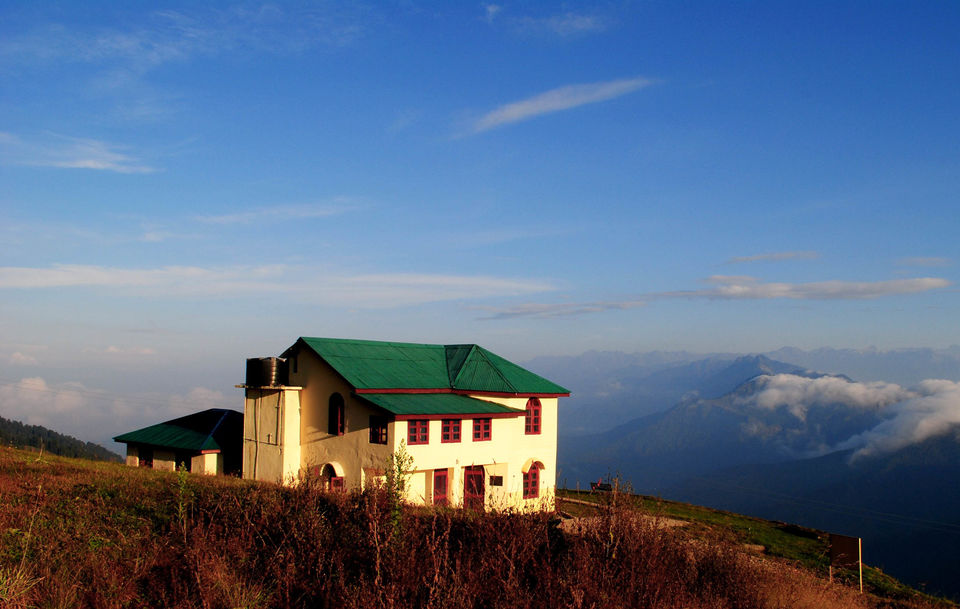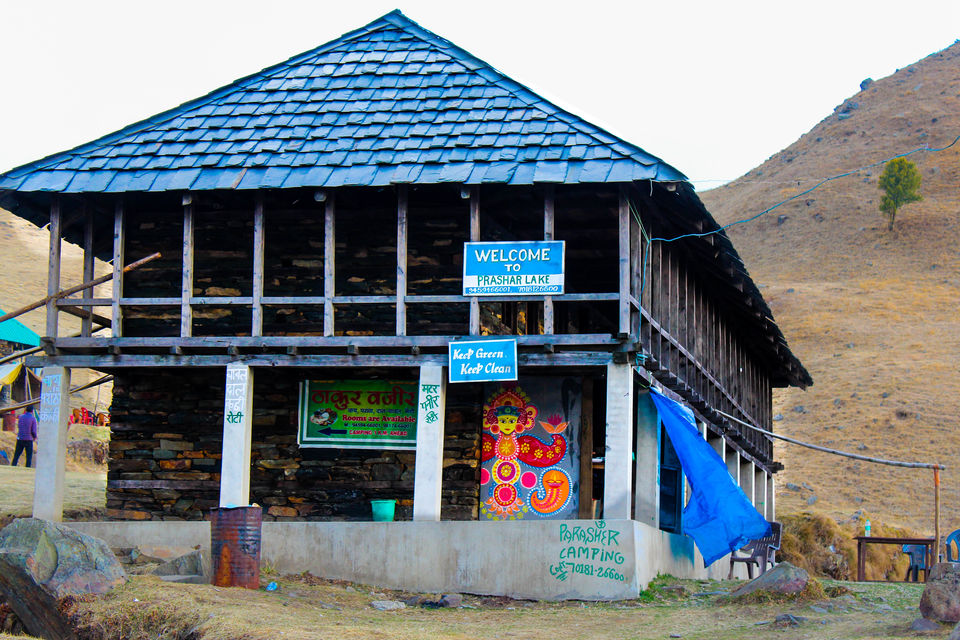 Our Journey:
This trip was planned in March 2018 during Holi festival, This time we three Geetanjali (My wife), Neeraj ( My brother) and I decided to celebrate Holi in Himachal region, Initially Idea was to visit Kasol and tosh village but at last moment we decided to visit Parashar lake. We started our journey from Delhi at 4 AM and the ride was mostly smooth except last 30 KM's of a bumpy stretch. The route starting from Mandi till Parashar lake is beautiful, one would encounter lush trees "Burash and Deodar" on both the sides of the road and the weather was awesome. We reached at 5:30 PM in Parashar Lake. Delhi to Parashar lake distance is 500 Km approx. The route is quite simple and easy to follow "Delhi – Ambala – Chandigarh – Kullu and then Parashar Lake - 500 KM approx."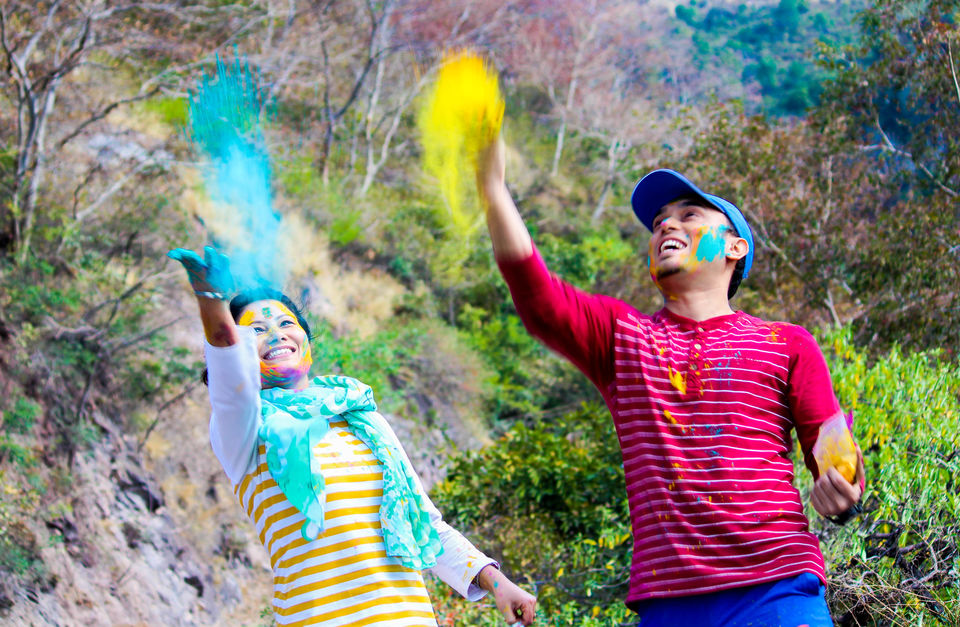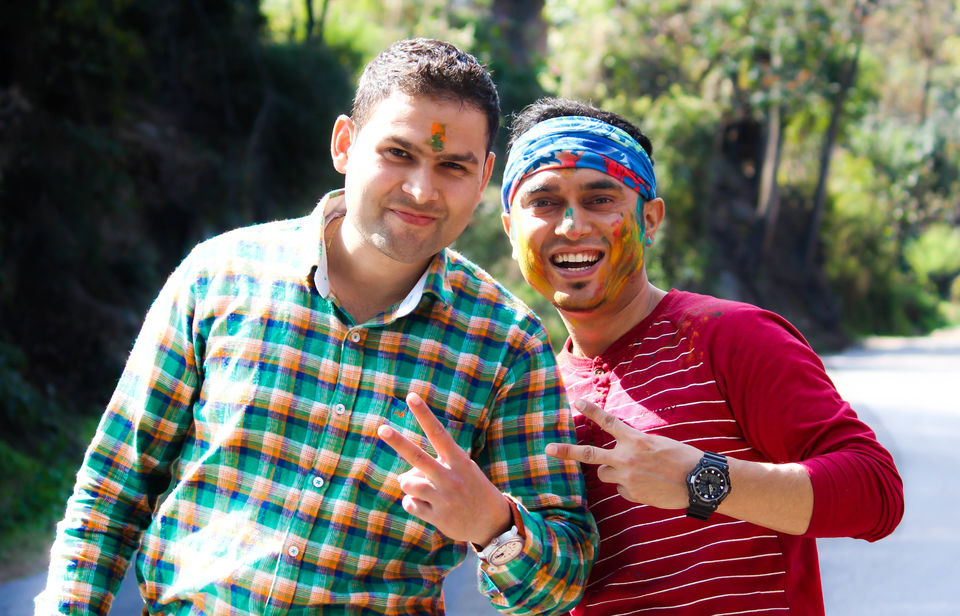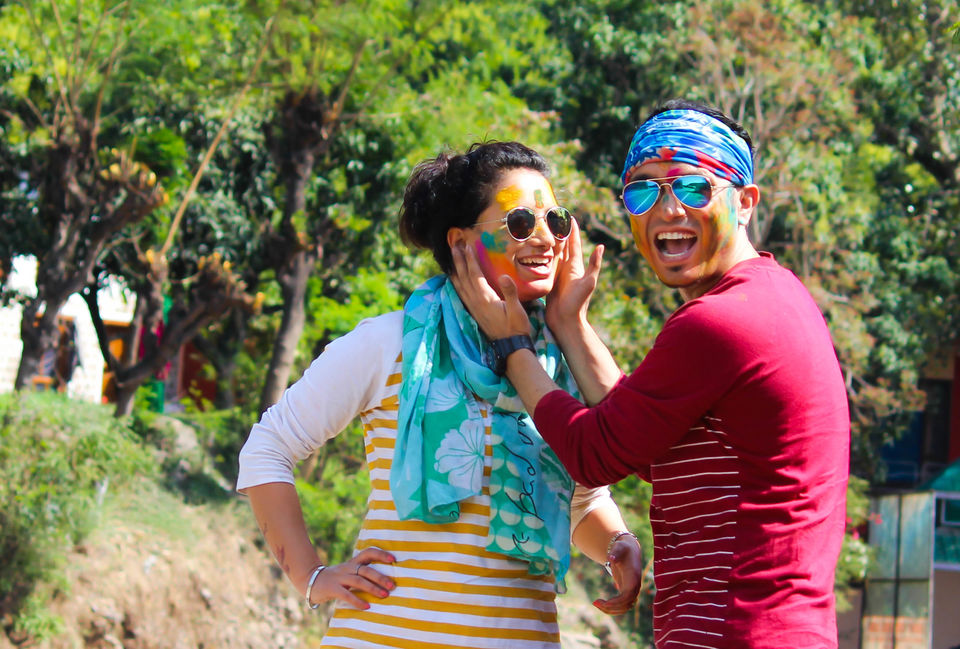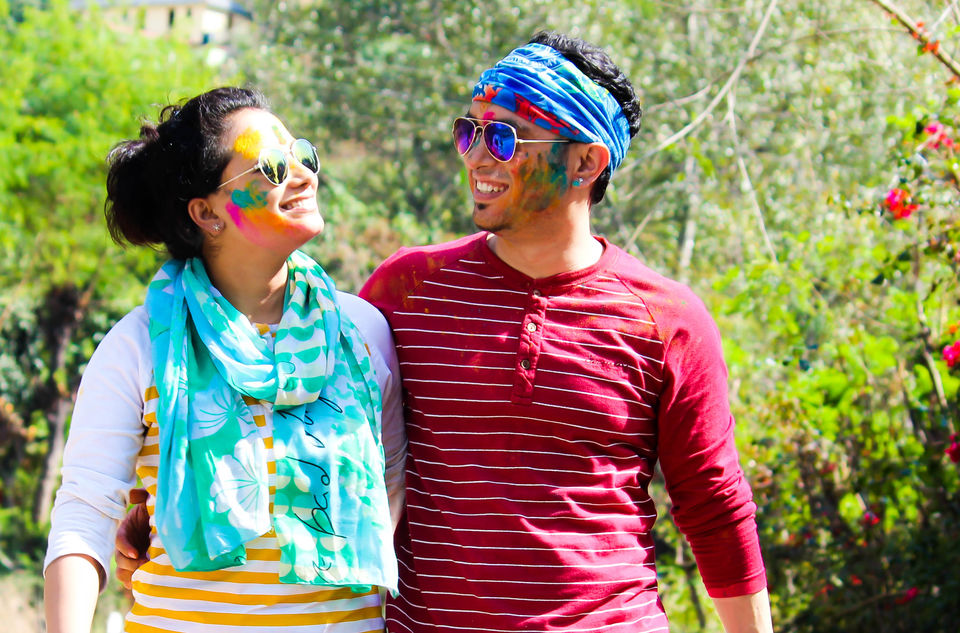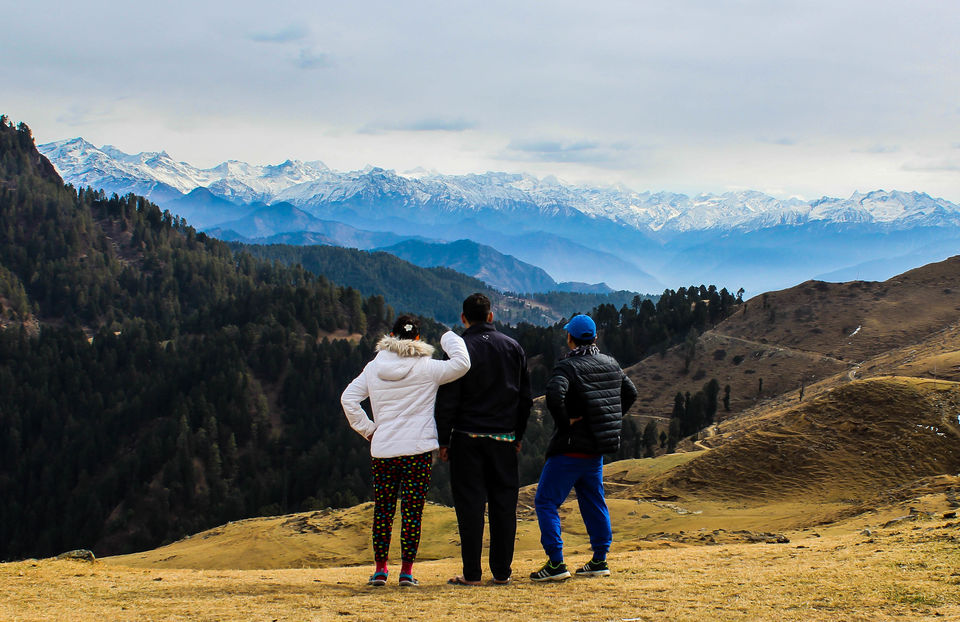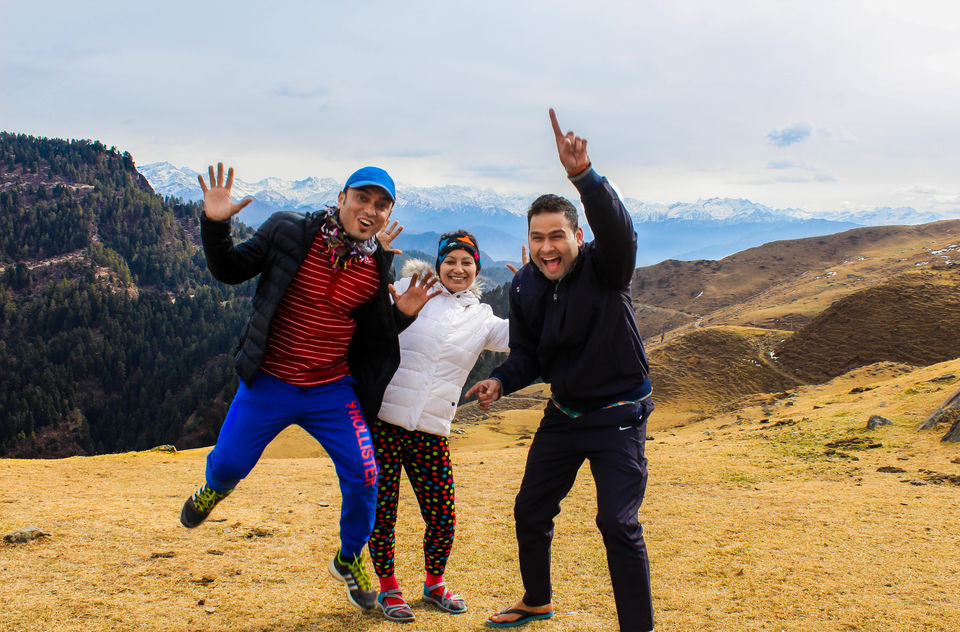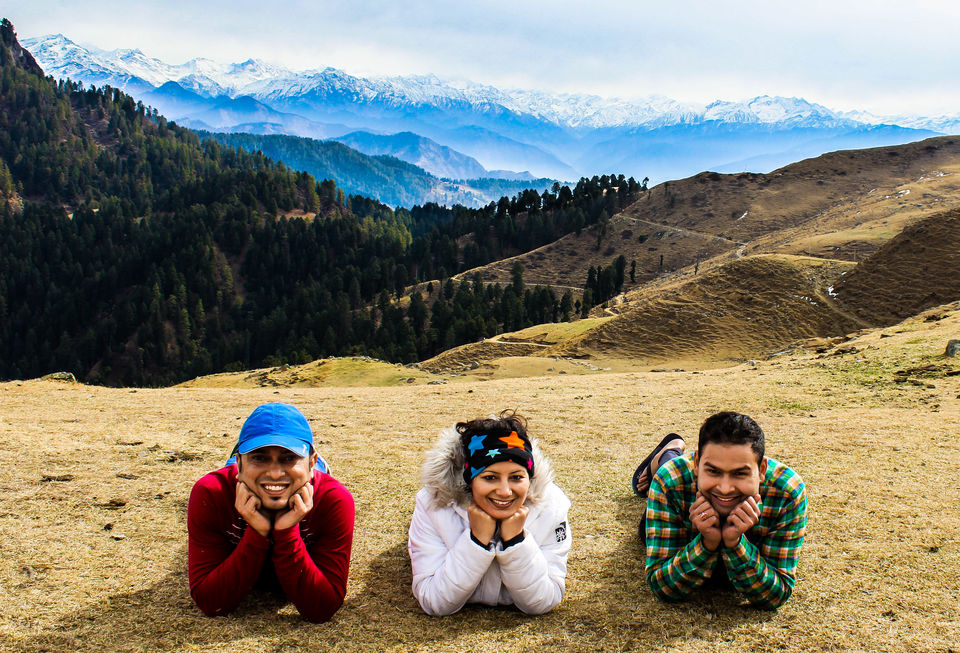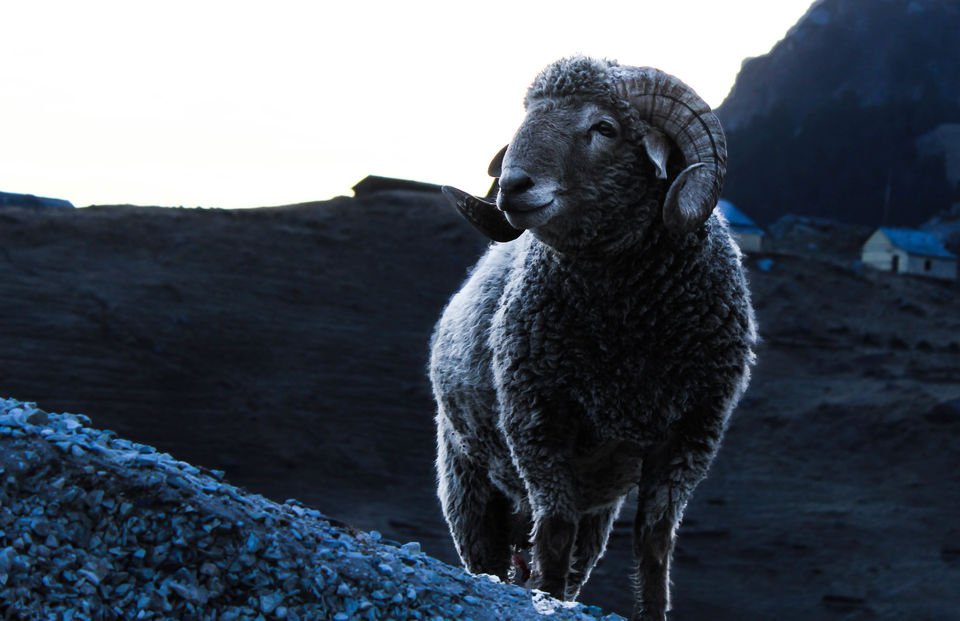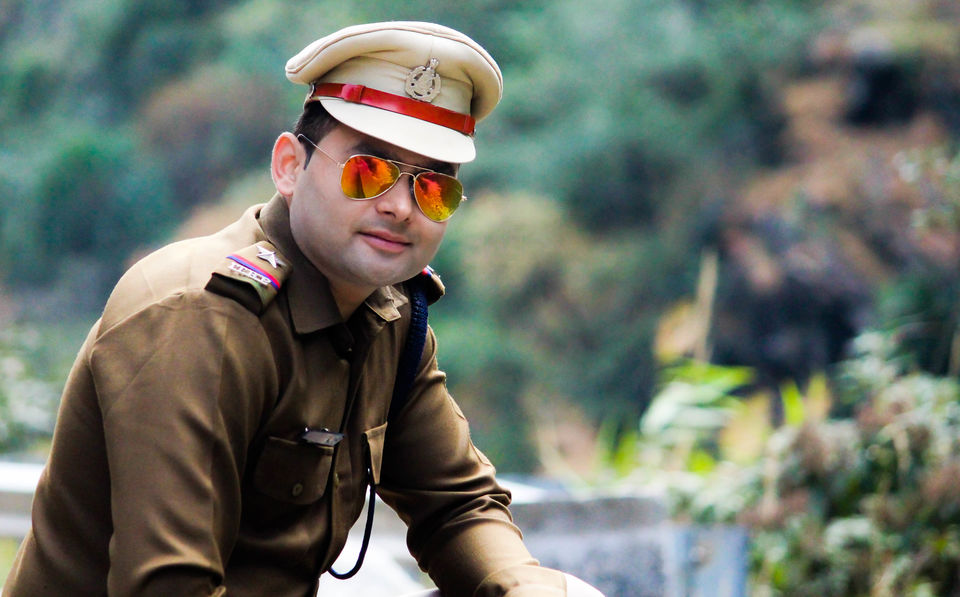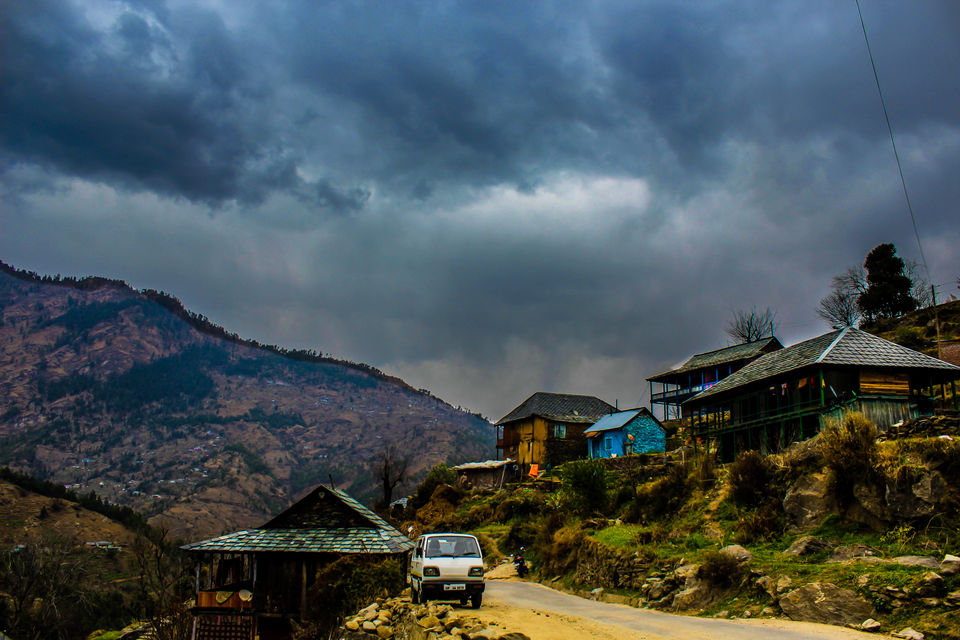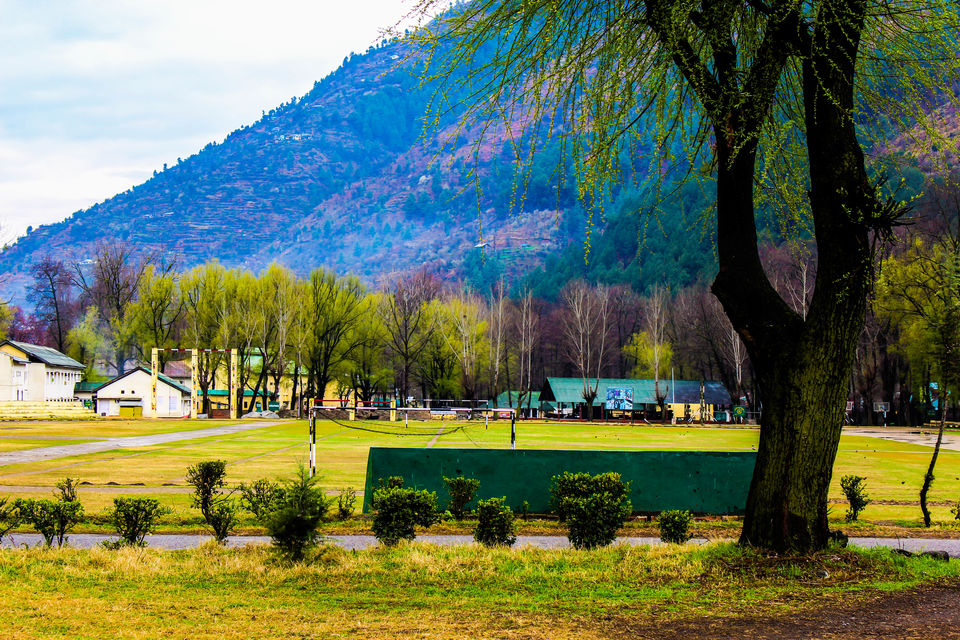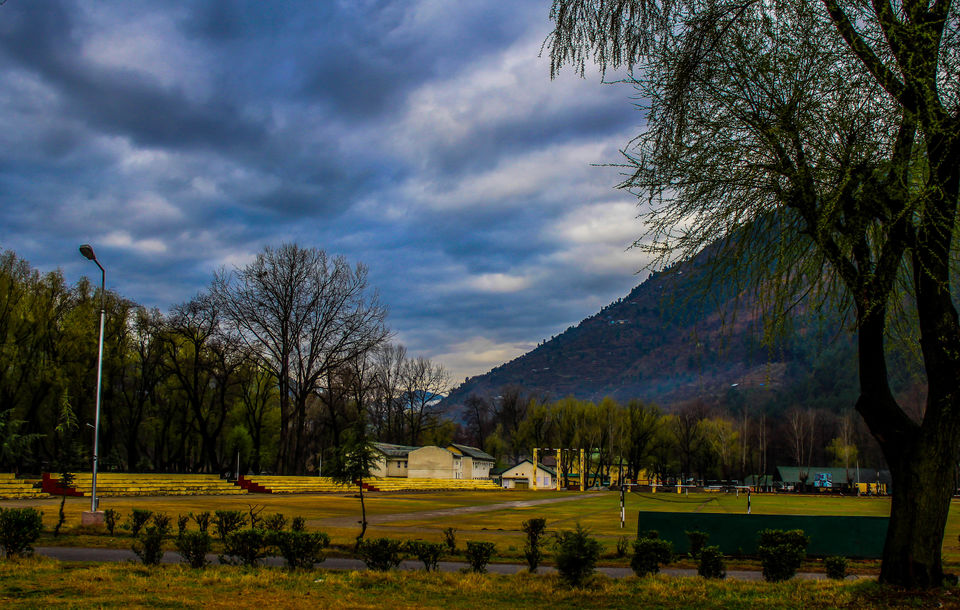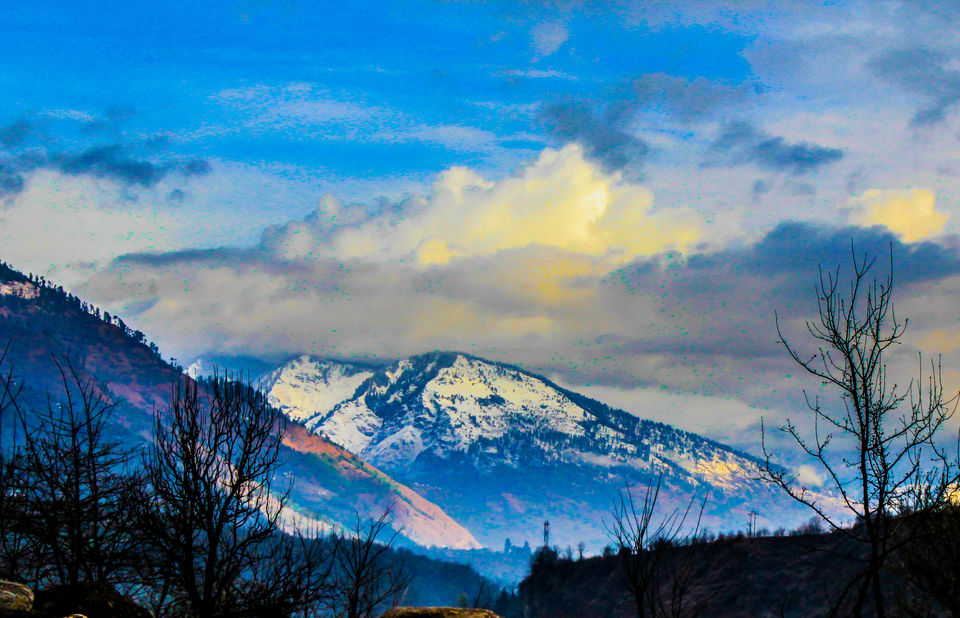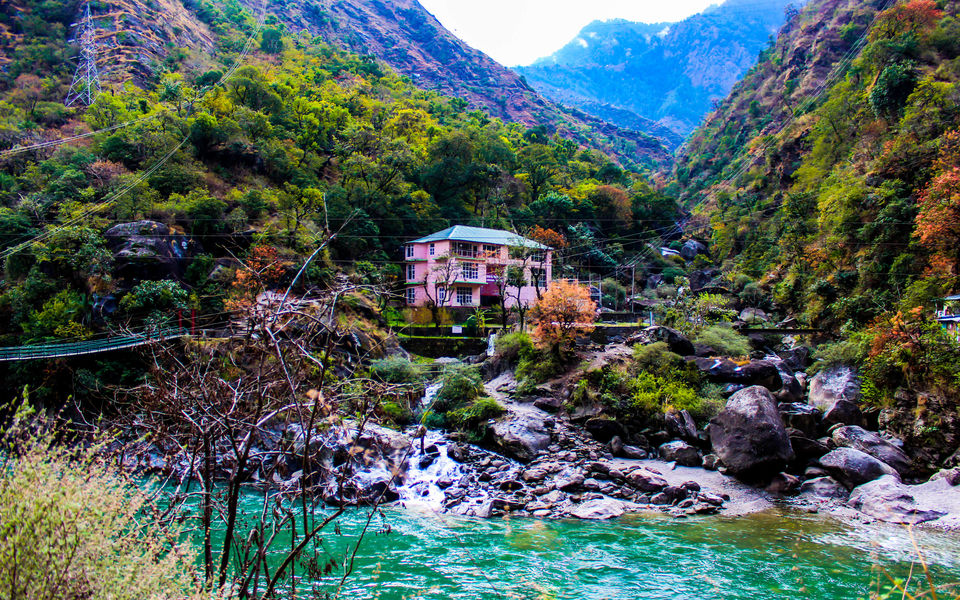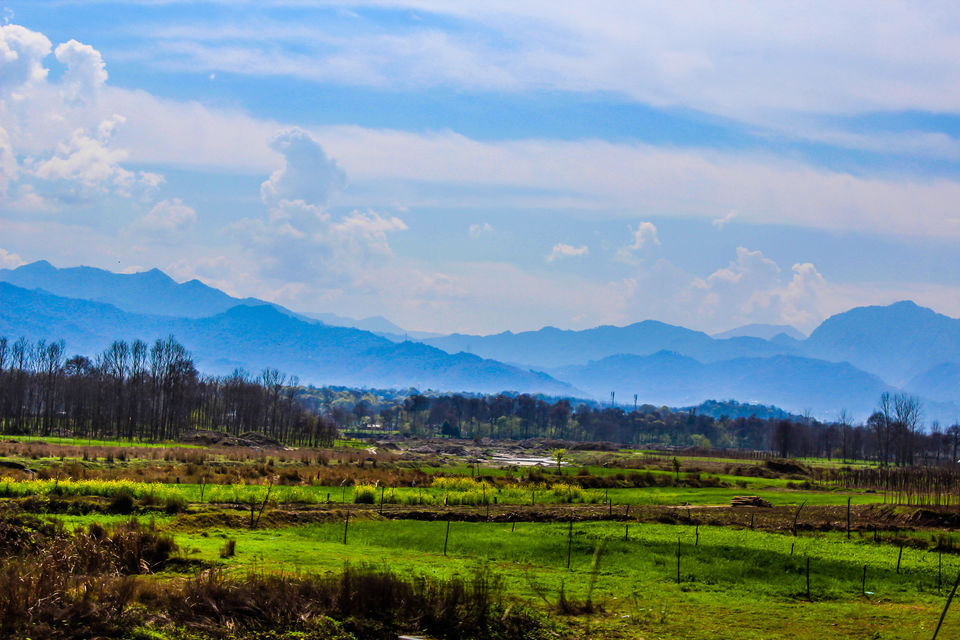 Note : There is no Mobile networks after Mandi, in some places you might found weak signals of BSNL so if you have to make a call better do it in Mandi itself .