This is a trip that is very close to my heart because this was the first time I was travelling solo. I would say my overall experience had it's up and downs but it was a new and brilliant experience.
I took a train from Guwahati to Dimapur, Nagaland express which starts at 11:30 pm and reaches Dimapur at 5am this train will save you cost of one night in a hotel. The train arrived Dimapur on time and there were cabs on sharing basis waiting outside the railway station to Kohima.
There cannot not be any trip without drama and there it was. I was supposed to start the trek to dzükou Valley at 8 am but I reached Kohima after a tiring 5hr road journey partly because our car had a flat tire on the way but it would have taken anyway more than 4hr. I still had to go to Jakhama(village 15km from Kohima) which is the starting point of the dzükou valley trek. I had my breakfast in Kohima and by the time I got to Jakhama it was 11:30 and it was raining or rather drizzling. There is a small shop which sells water bottles, tea and some other packed food for the trek. I was caught in two minds regarding the trek as it was very late and also raining. The shop keeper was very confident and urged me to go. I started my trek at around 12:00 and 40 minutes into the trek it was raining heavily and I still had doubts about the trek because I was solo and although there was a trail I did not know the exact route then came my saviours.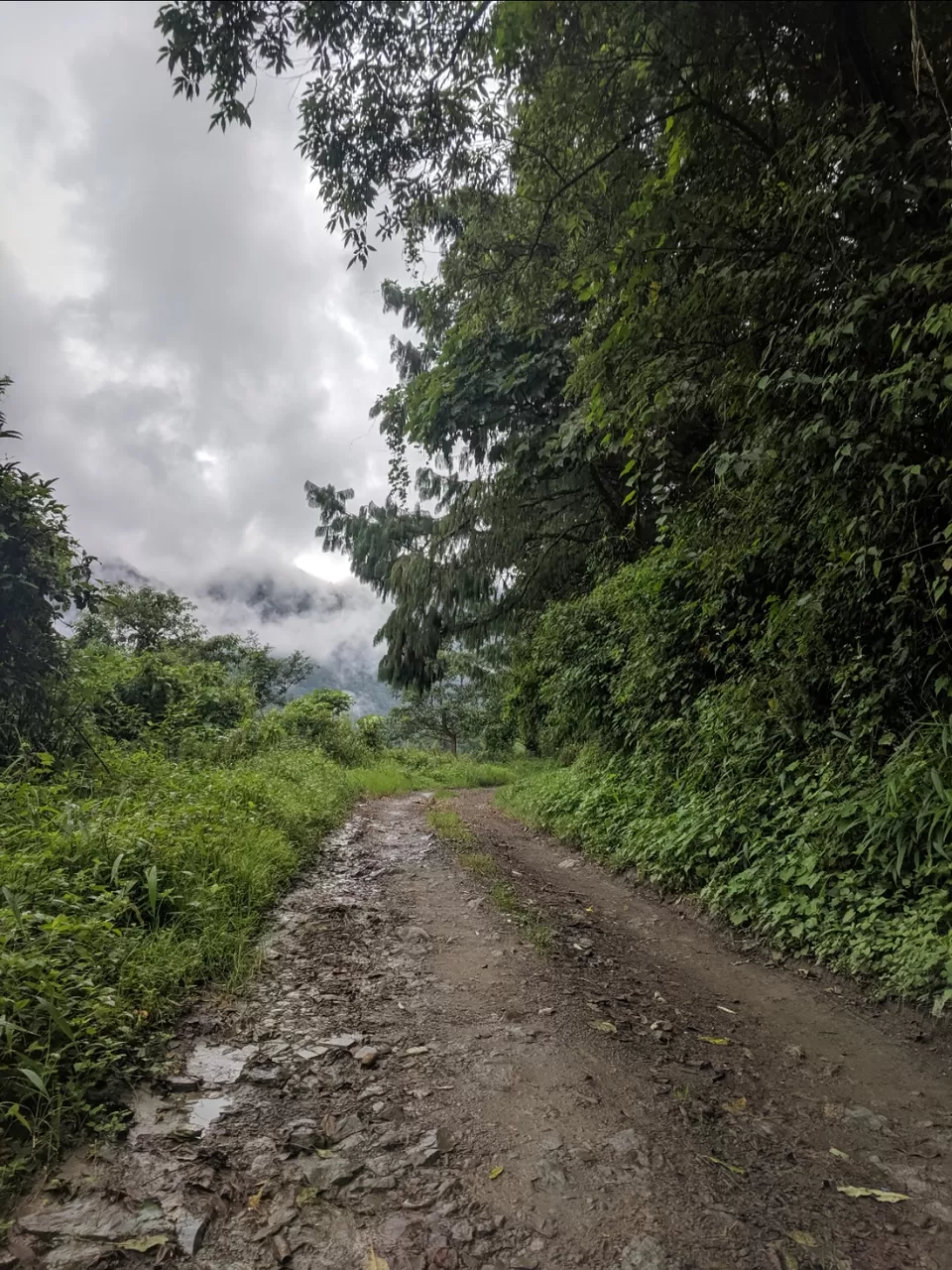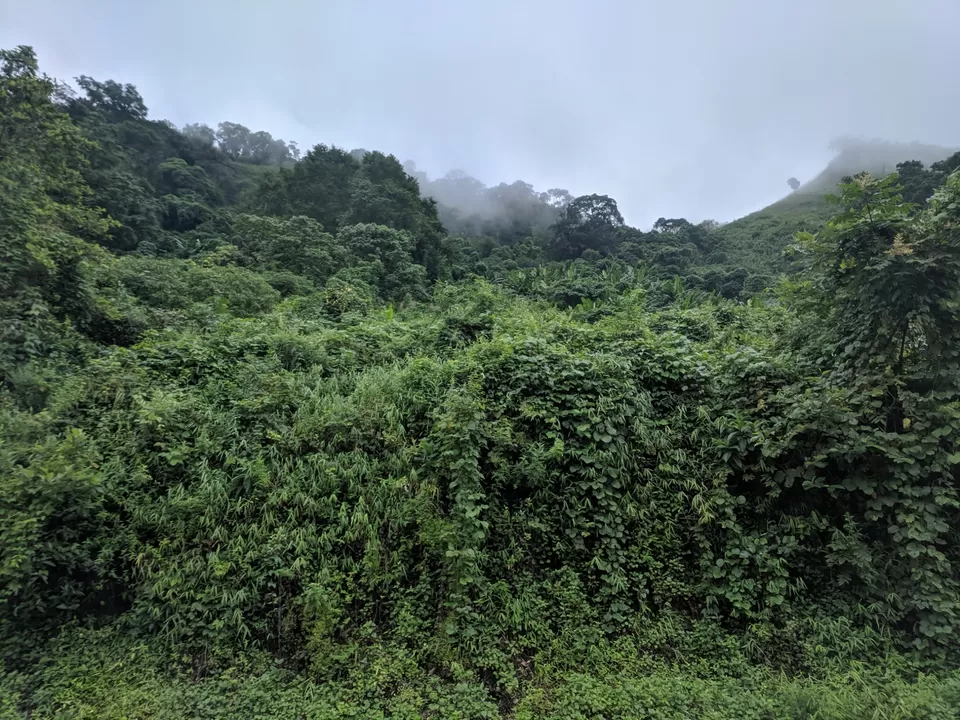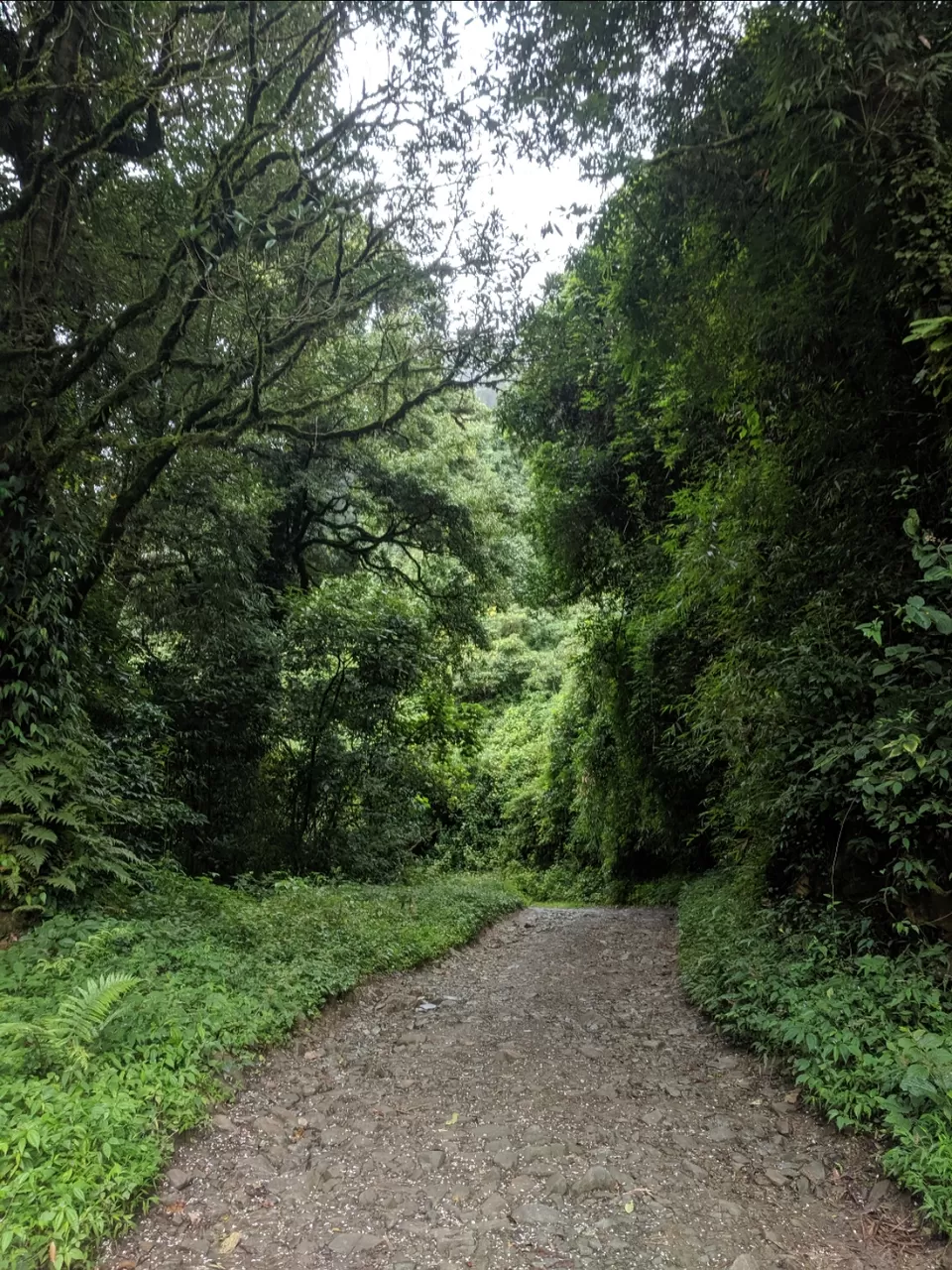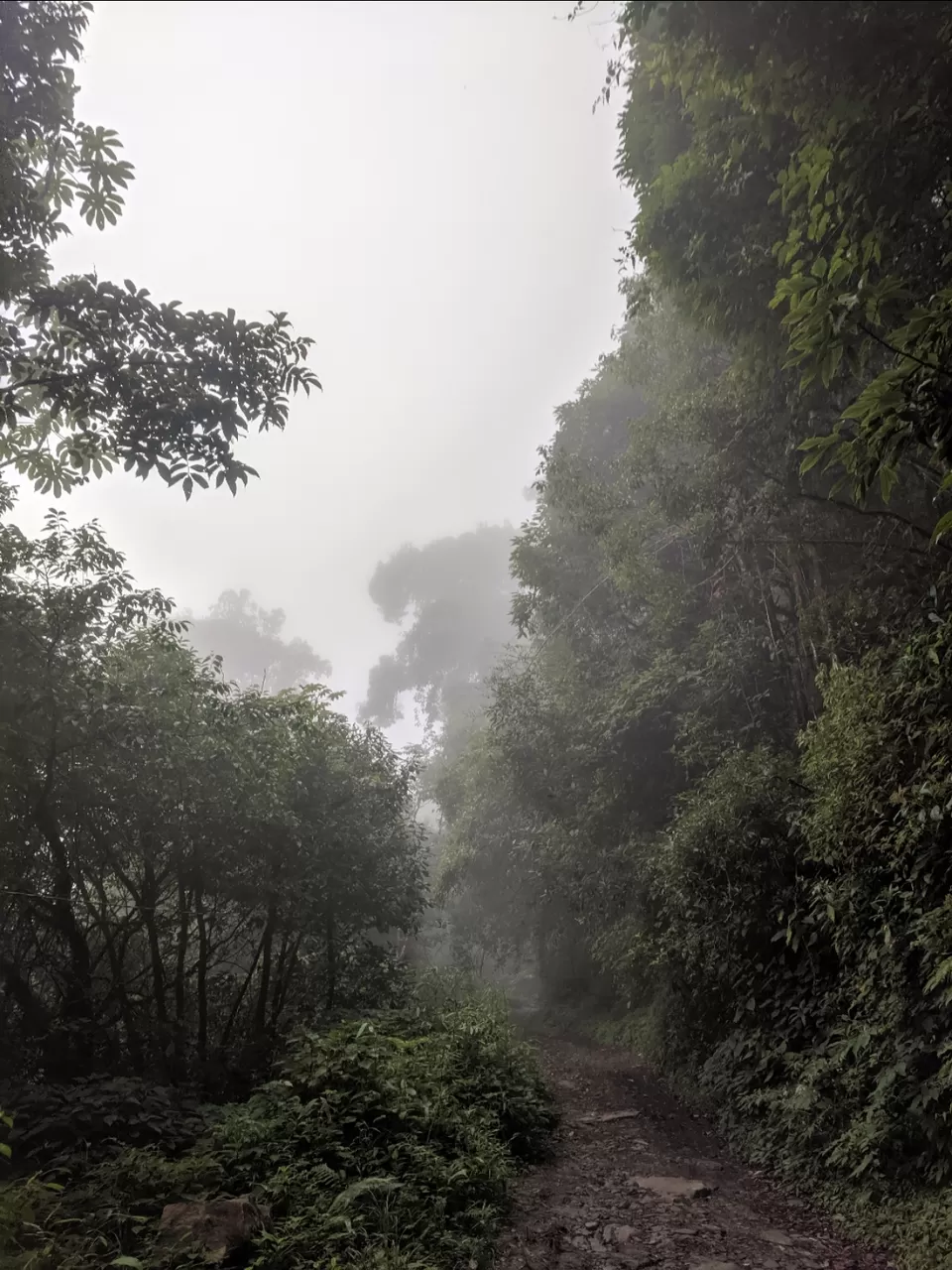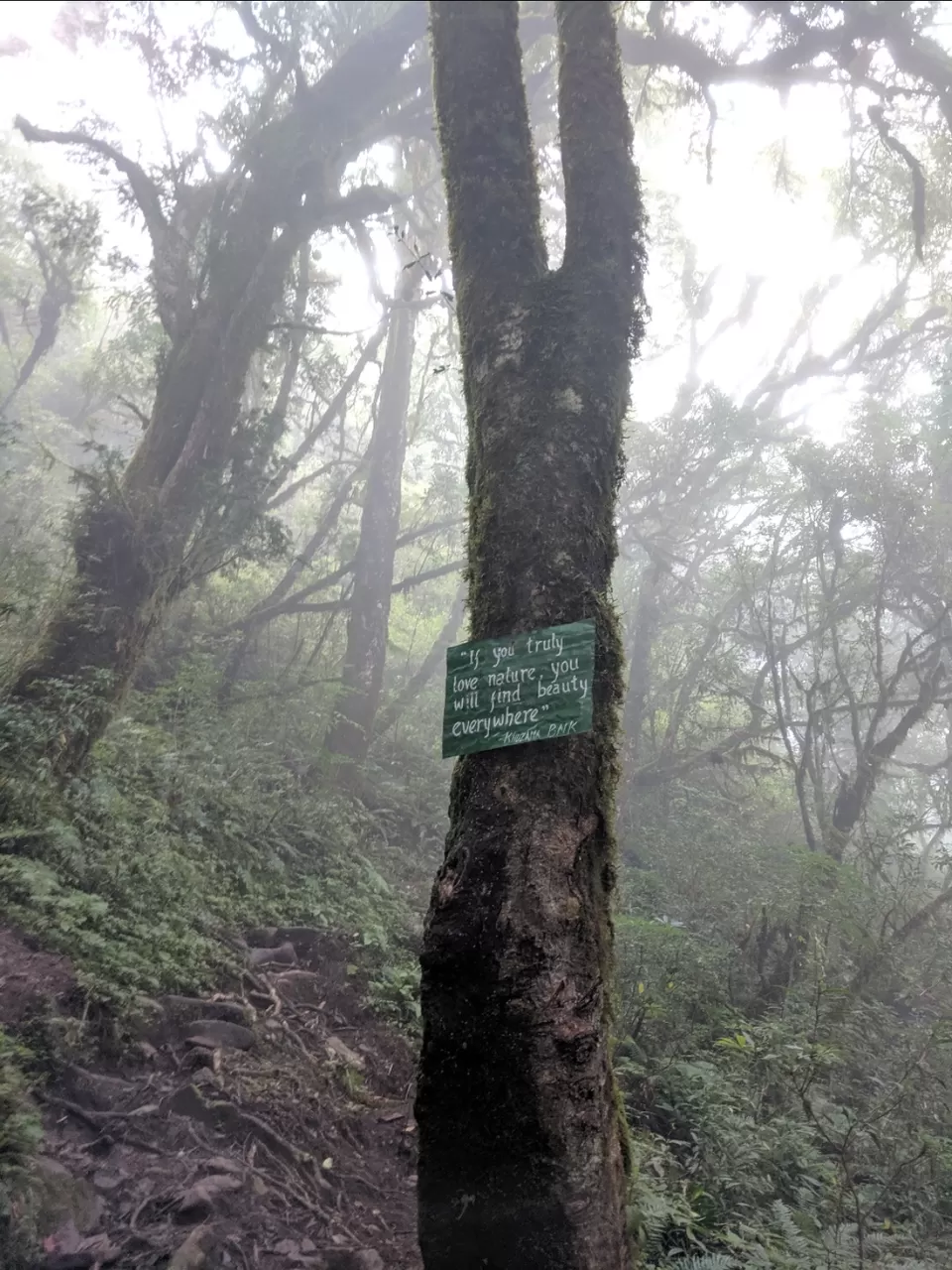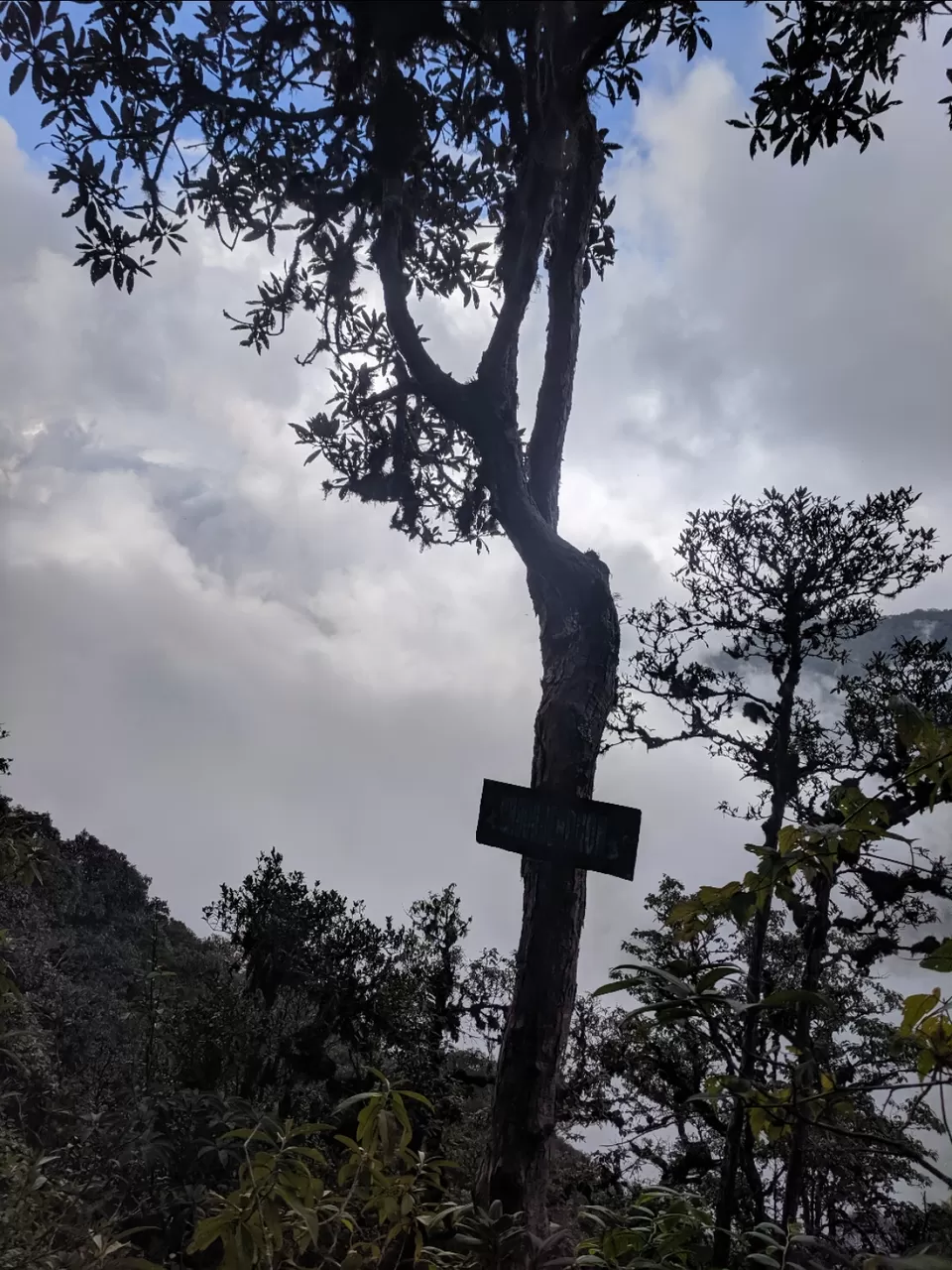 There was a small wooden house and 4-5 young people were sitting and smoking cigarettes I greeted them and they offered me tea which was one of the best tea I ever had and the conversation flowed for 1 hr. I was late but with the confidence they gave me I was now confident of completing the trek.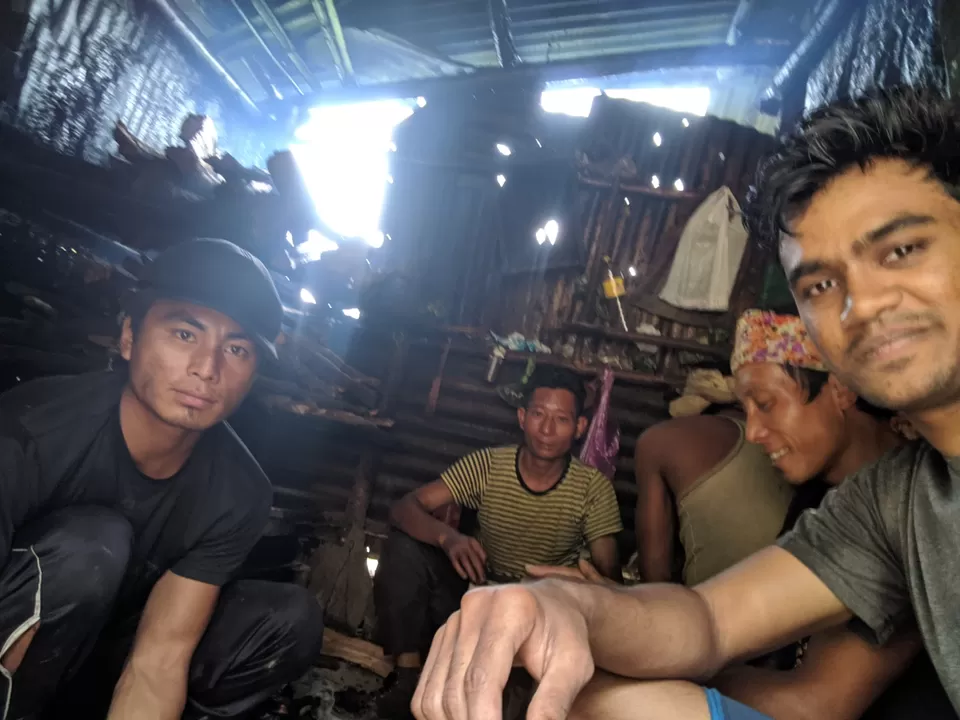 4 hours into the trek I knew that the destination is not long away and there were mind blowing views on the wat. The sun was setting fast and the astonishing views too with it.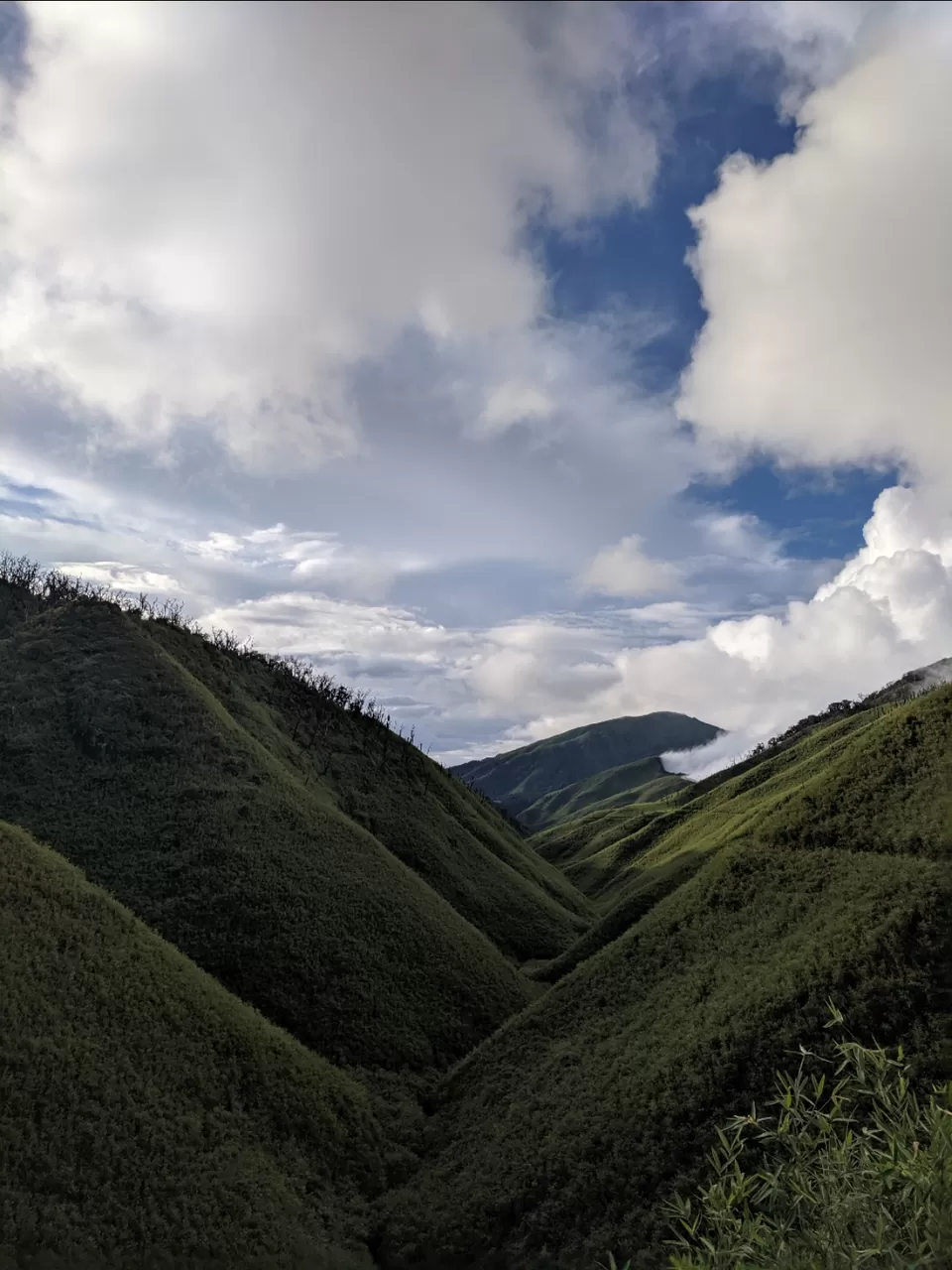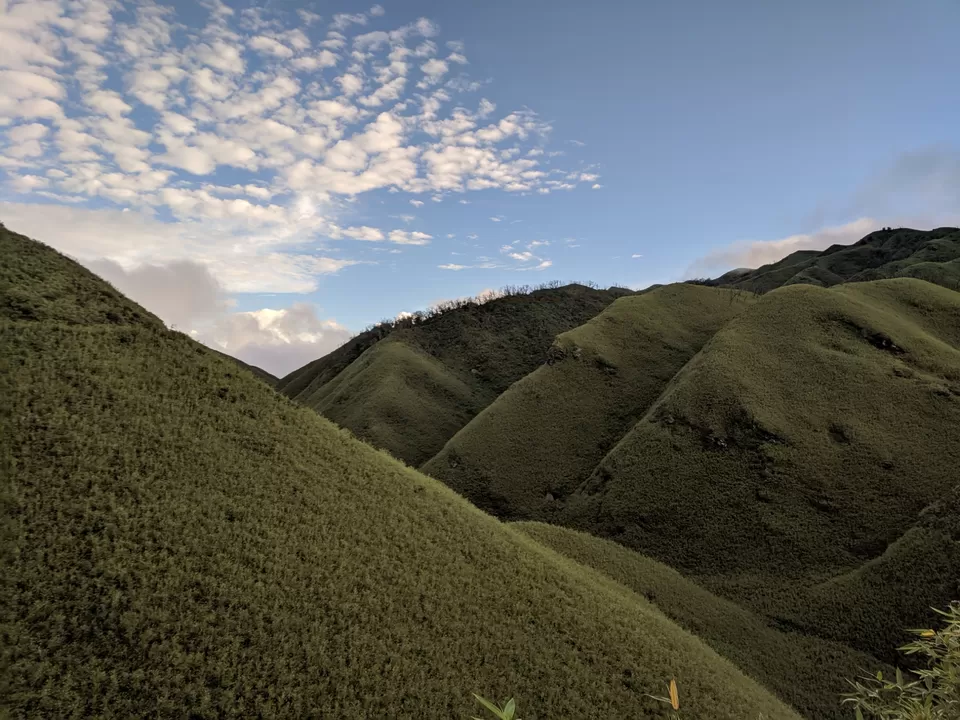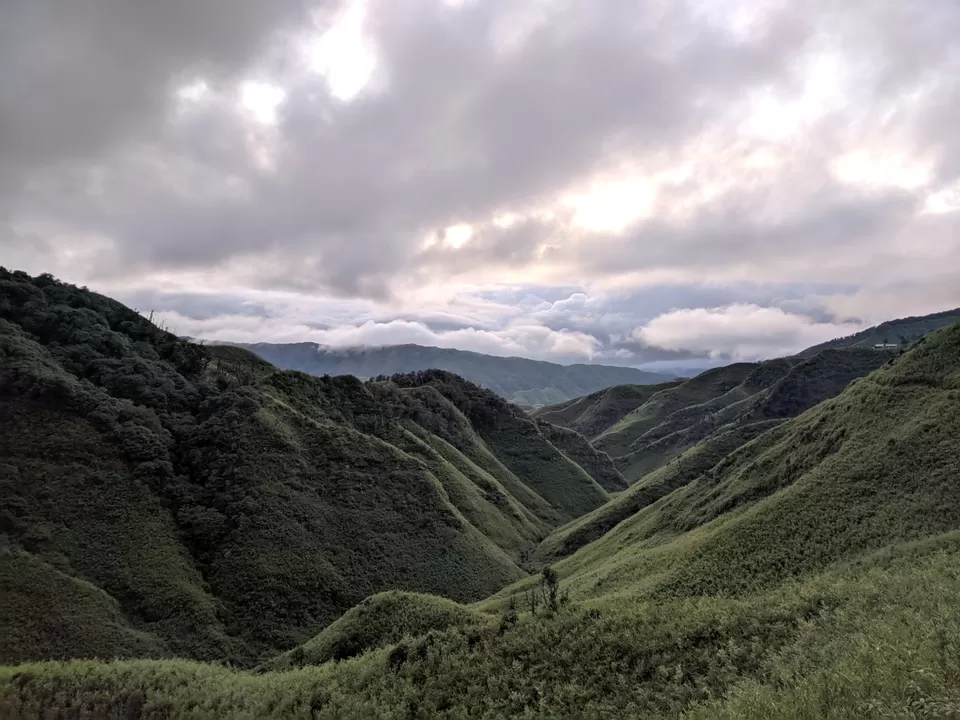 I finally reached the guest house where you can get food and accommodation. I met a group from Manipal who were cousins and apparently it was their spot and they come here every year. It was good knowing them one of them was a professional footballer for a club in Manipal (how cool is that).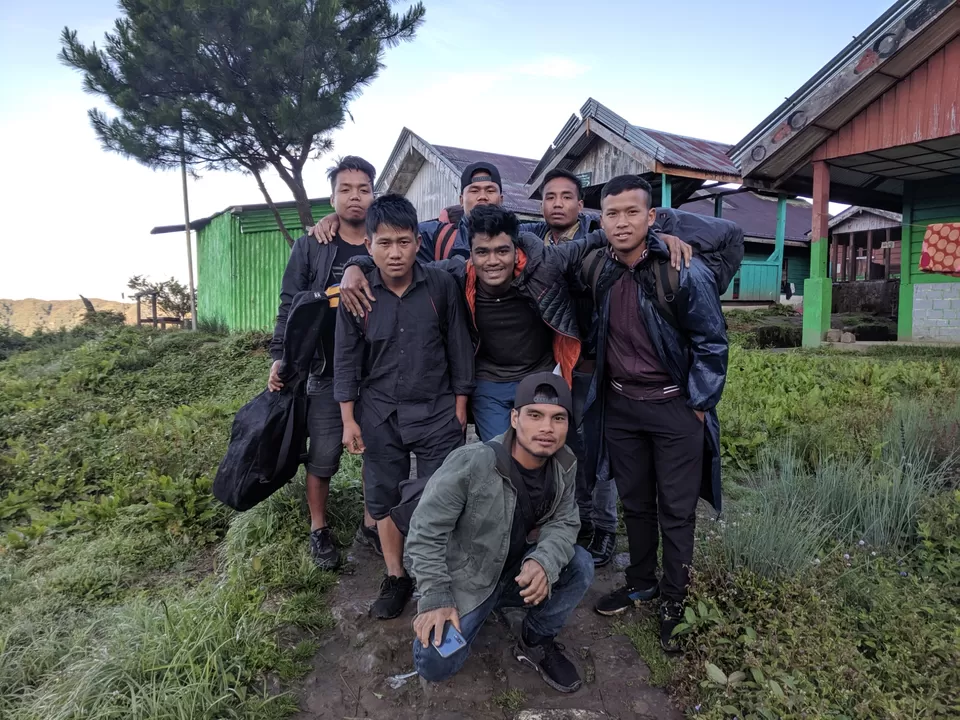 I had my dinner got into bed early and got some much needed rest.
I woke up early and from my conversation with people in the dormitories I came to know the route for the final view point of the valley. It's a half an hour trek from guesthouse. The view of the valley is mesmerizing and you will be left in awe of the beauty.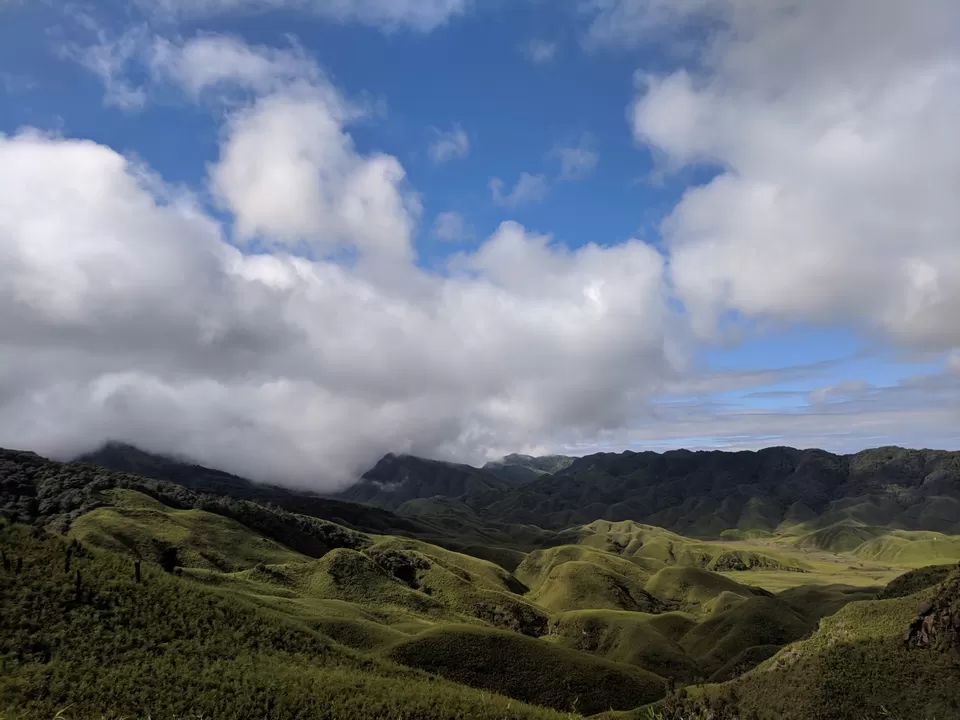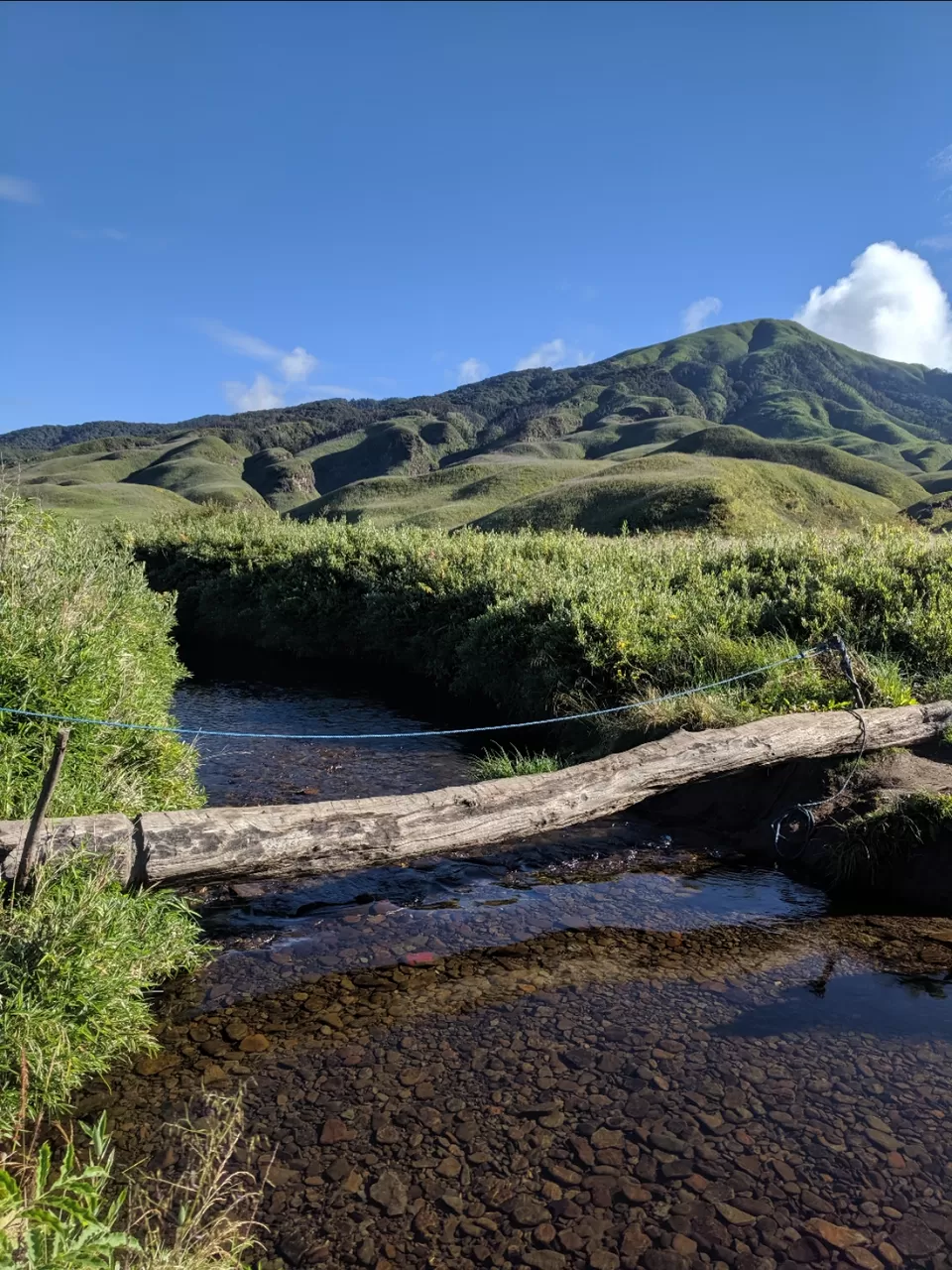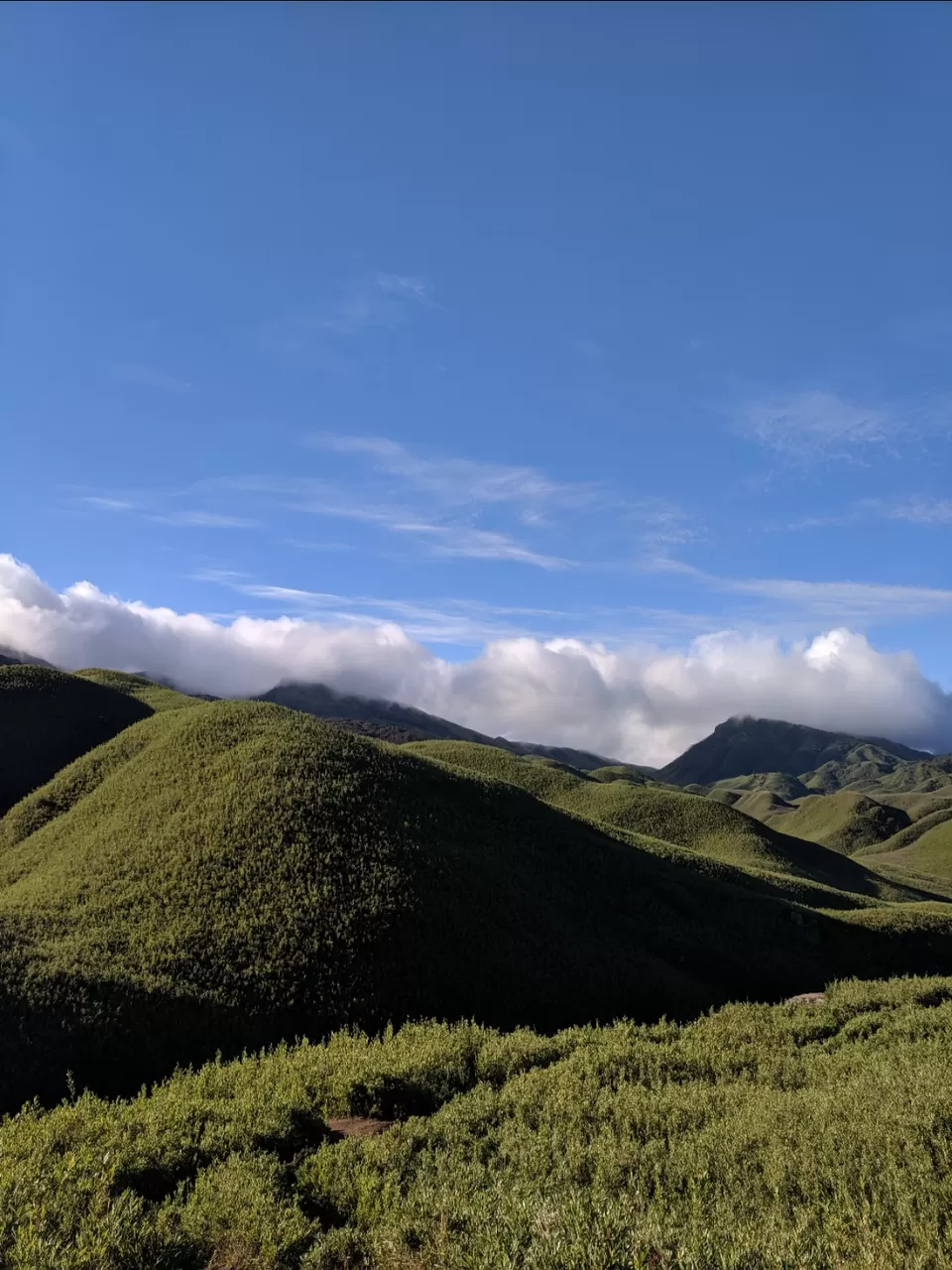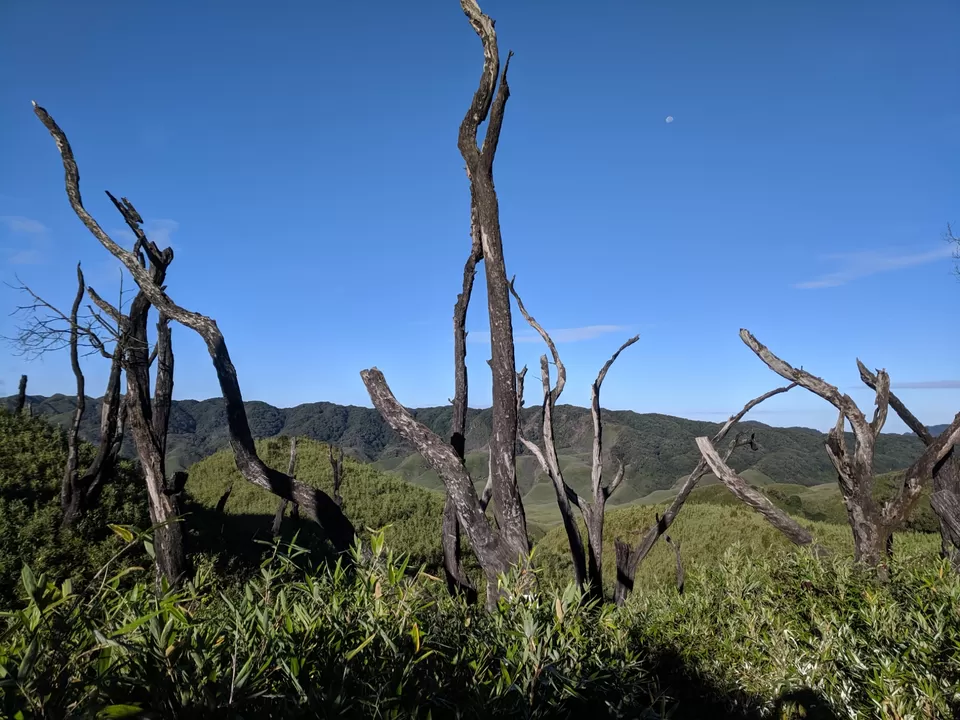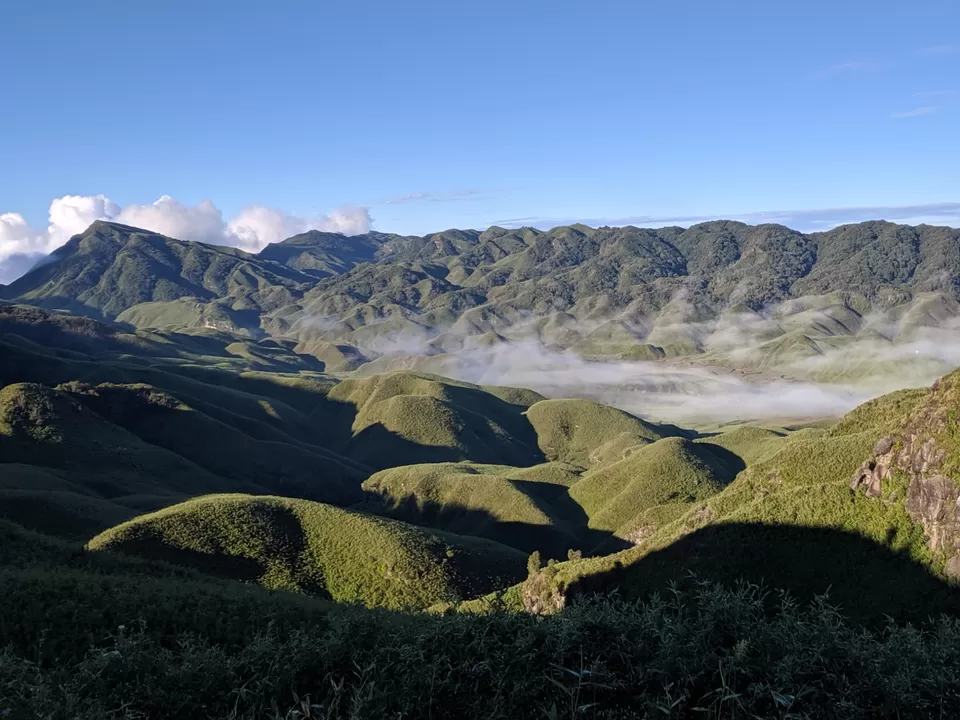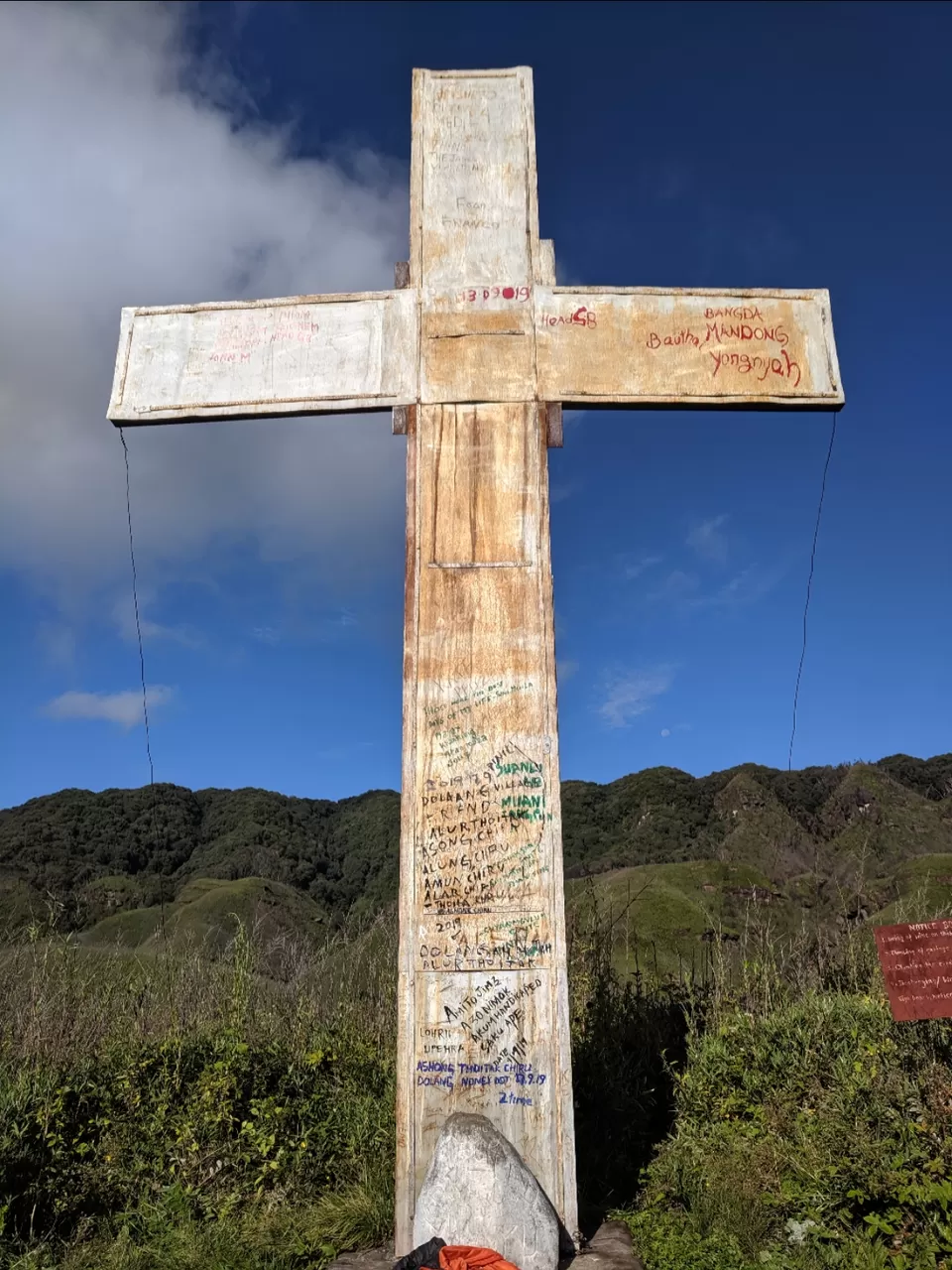 After the mini trek I did not waste time I came back and started my journey to Viswema. The return route is different from the earlier one. And of course it was raining this day too. I had no choice but to go on and finally I reached Kohima around 2 pm found a accommodation. I was relaxing in the city and trying local cuisine especially pork.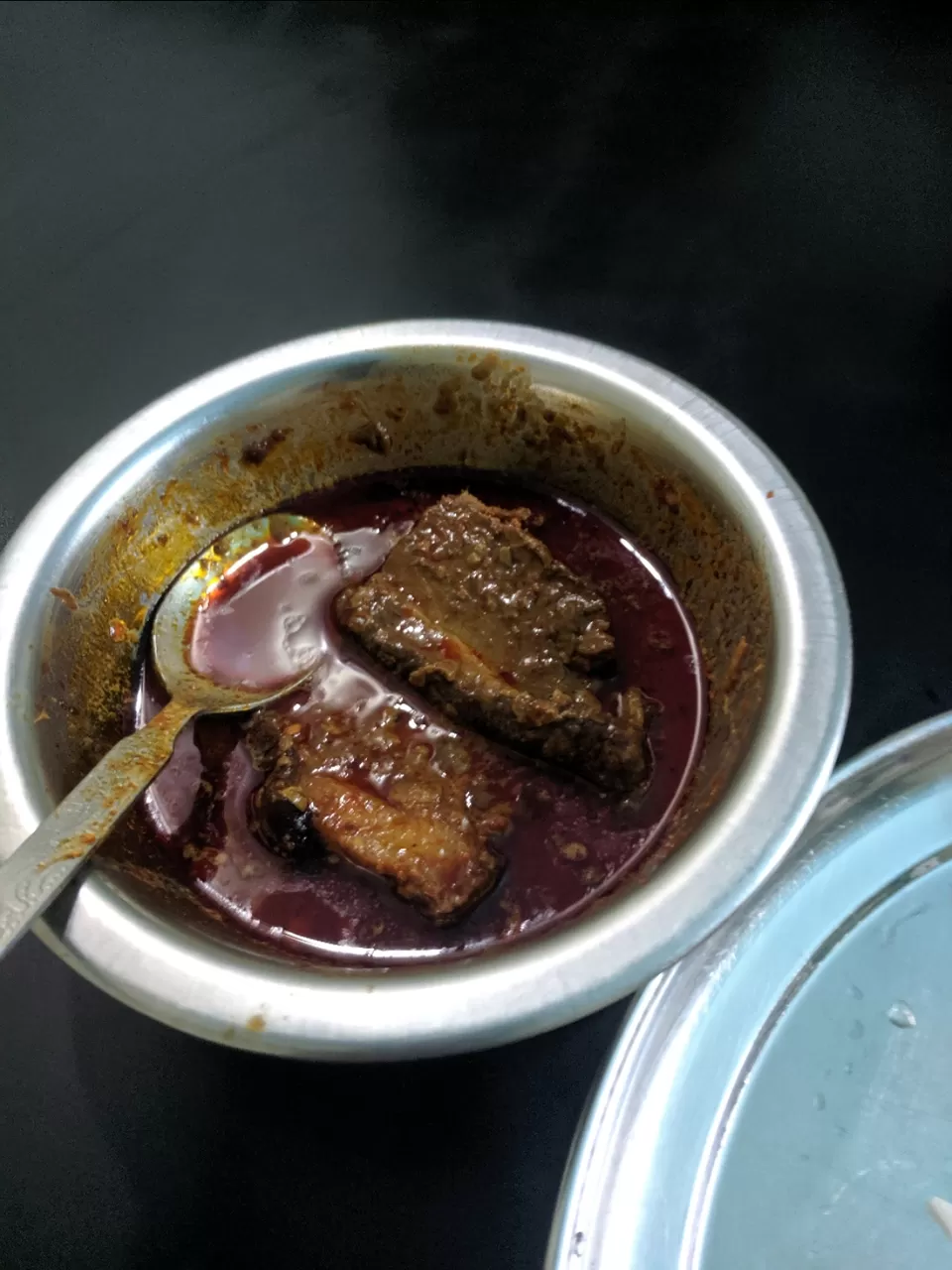 I checked out of my hotel room at 11am and roamed the streets of Kohima for 2-3 hrs after which I took a cab to Dimapur. I had to book a train in Dimapur to Guwahati (took a night train to save money). The rainbow pic I took was while I was travelling to Dimapur in a cab it is one of the best pictures I have taken and it was just a moment to remember.