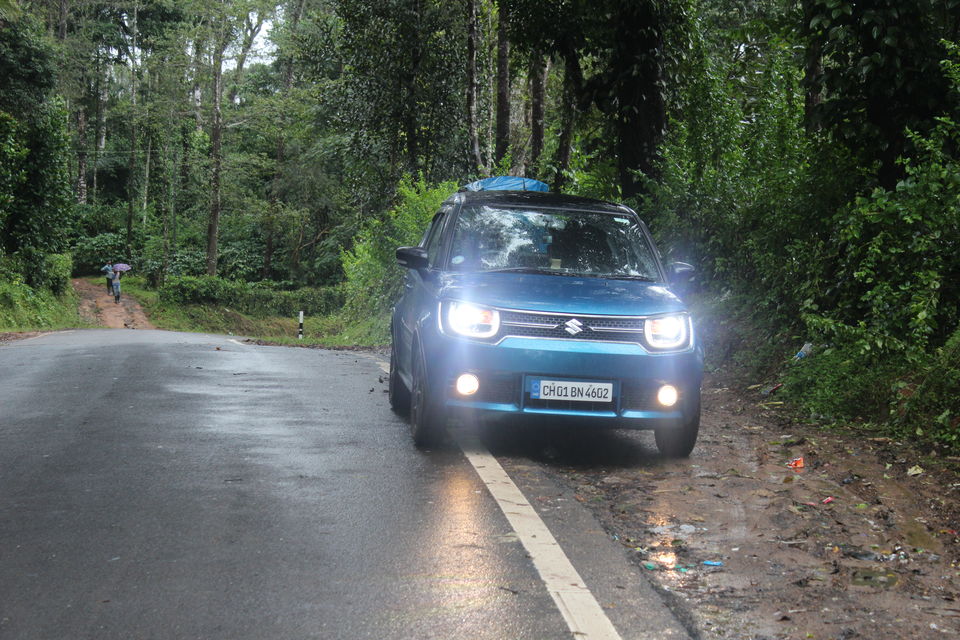 India is a very big country and which offers an amazing road trial all across. We have benefits of all kind of terrain . If you are driving towards north you will be in hills, west is full of beautiful desert, east has its own amazing rain forest hills and no one is unfamiliar with our south Indian beaches with amazing roads.
Plan And Study
First plan and study your destination with road conditions. Do a good amount of research on google about current conditions of roads. And is it a correct month for travelling for the destination. For example if you are planning to do Leh then winters will not be a good idea.
Get Your Drive Ready
Yes, it doesn't mean that you need a full fledged SUV for road trip. I take my Maruti Suzuki Ignis on all kind of road trips the only thing is I am confident about my car and I am comfortable while driving. Know your vehicle at-least basics so you don't get stuck anywhere.
Get you car serviced, check all the fluids and top up them. Check all the tires are in good condition including spare one. Make sure you clean your car and get a good air freshener, a clean and good smelling car will make your drive more pleasant.
Fuel Up
In India most of the highways are equipped with fuel pumps except you are not traveling to any remote locations. Keep checking with google map or locals about the nearest petrol station so you will not miss it and a single miss can put you in trouble. carrying extra is fuel can be useful if you know the roads, that's why tip number 1 ( Plan and Study your route ). Refuel tank whenever fuel indication goes below half tank I do practice this habit.
Safety
You need to make sure your safety during the trip. Make sure you are following correct route and stay on highways. Some people will suggest you that going to unknown roads will give you a new experience but make sure you are safe while doing it. If you are driving in night I will recommend you to stay on highways sometimes its good see to trucks moving around. You have hotels on highways which operates in night can save from being trouble sometimes. Make a note of all the important contact numbers apart from your phone.
Google And Map
Yes, You read is correctly. Don't rely on Google maps completely. Do a good amount of research about your route and destination and carry a offline map and if possible a printed one. Even a most advanced fighter pilot carries a printed map for emergencies. Keep checking with locals and truck drivers to make sure you on right track they are better than google maps most of the times.
Some Driving Suggestions
We are not the best drivers in the world and even they do mistakes. I will highly recommend to opt for defensive driving and keep the basics of driving in your mind while on road always. You are on a road to enjoy the trip not to attract unnecessary trouble. Your safety in your hand.
Hotel Booking
Always pre-book your hotels specially during on season of your destinations. Sometimes you stuck with something and unable to make it during working hours so might find it hard to get yourself a hotel. A pre-booked accommodation is will ensure you that you have a place to rest and relax as soon as you will reach there.
Things Must Carry With You
These are the things you must carry with you while you are on roads. 1) A Tyre infiltrator : It will save you or someone else who is waiting for an assistance on road side in difficult condition.
2) Medical Kit : A must have for minor treatments.
3) Spare Tyre & Puncture kit : Make sure your spare tyre is in good condition and a puncture kit can help you in worst conditions.
5)Basic tool kit : This will help you to fix your vehicle's minor issues on the go.
6) Cash : India has digitized but never underestimate the power of cash. Sometimes if you don't ATM options then cash will come handy.
7) Towing Cable : This is a very under rated tool but worst case situation this can be your life saver.
8) Flash Light : night travel is amazing but without a flashlight I will not recommend.
9) Documents : Carry all the updated documents of your vehicle (Registration Card, Insurance Policy Paper, Pollution Check and Off course Driving Licence).
Follow me on Instagram : akash_89maurya
Follow & Subscribe me on YouTube:
Happy Traveling From "BloggerWithoutBorders"