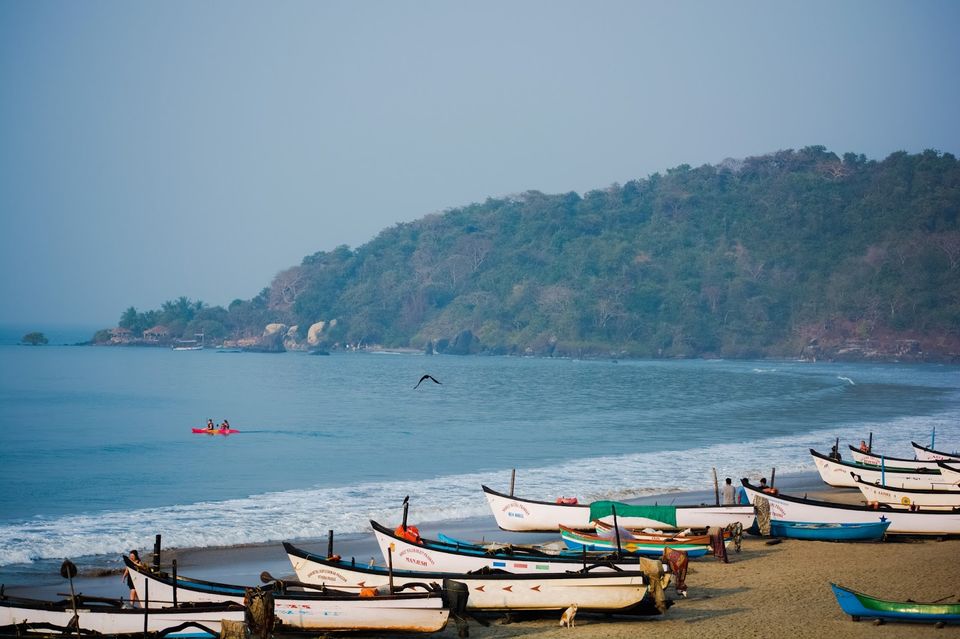 This blog post covers day 1 of our Bangalore - Goa road trip.
You can also read about the second day of our trip from Bhatkal to Vagator.
In January of 2018, I and wifey finally set out on our Goa Trip. We've been wanting to visit Goa for the past 5 years but the plan never came about. But this time, we finally decided that we'd visit Goa and do so on a road trip. Yay! :)
We finalized the itinerary in November 2017 and made our hotel bookings. Since this was our longest road trip to date, and I am the only driver among the 2 of us, we decided to have a night-halt on the onward journey. So, our final itinerary looked something like this:

26th-Jan: Bangalore to Bhatkal (En-route visit Jog falls)
27th-Jan: Bhatkal to Vagator (North Goa) (En-route visit Murudeshwar, Gokarna)
28th-Jan: Spend the day at Vagator, Baga, and head to Palolem (South Goa) in the evening.
29th-Jan: Spend the day at Palolem just relaxing at the resort or explore the nearby area on foot.
30th-Jan: Start back from Palolem in the morning and reach Bangalore before 6PM.
While planning the trip, we wanted our night halt on the onward journey to be around midway between Bangalore and Goa. That's not how it turned out though as we couldn't decide on such a place and finally settled for Bhatkal. There was no particular reason to choose Bhatkal except that it was on the coast and fit in with the overall theme of our trip which was sea, beaches, and the beautiful Konkan region.
The day before the trip:
I had planned to get everything ready well before the trip, but as usual, there were multiple things pending on my list on the night before the drive. The most important was to get the car ready. So, on the evening of 25th Jan, I popped the hood open and checked all the fluids and belts. And then took her out to get the tank topped up. Filled her up and got the air pressure checked in all four tires and the spare. Turned out, the front left tire had a leak. Got that fixed and headed back home. Once, home, I checked all the documents in the car and packed some essential things like snacks, charger, water bottles etc.
By the way, if you like road-tripping then do invest in a few necessary accessories for your car: A tubeless puncture repair kit and an air pump is a must for long trips. Also, learn to swap the tyre. Knowing the jacking points in your car and learning how to swap the tyre will go a long way in assuring a safe and convenient trip. I always keep the following accessories in my car during long trips:
Windek 12V Tyre Inflator Air Pump

A Tubeless Puncture Repair Kit

Jumper Cables to Jump Start Your Car
Jopasu Car Duster for quickly brushing off all that dust
We had decided to leave early the next day as it was a 3-day weekend and we wanted to avoid the usual rush of Bangaloreans trying to get out of the city. We planned to leave between 04:30 and 5 AM, set the alarms and went to sleep. I follow a very strict policy of driving only during the day, thanks to the moronic drivers that are always on high beam with their fog-lamps on.
Day 1 (Bangalore to Bhatkal via Jog Falls):
I had trouble falling asleep just like I always have before a trip. Needless to say, we were late the next day. Got up at 5AM and got ready hastily, loaded the bags into the car and started our long journey. By now it was 05:45 AM and sunlight had crept up. We knew this meant long queues at the toll booths on our way out of Bangalore.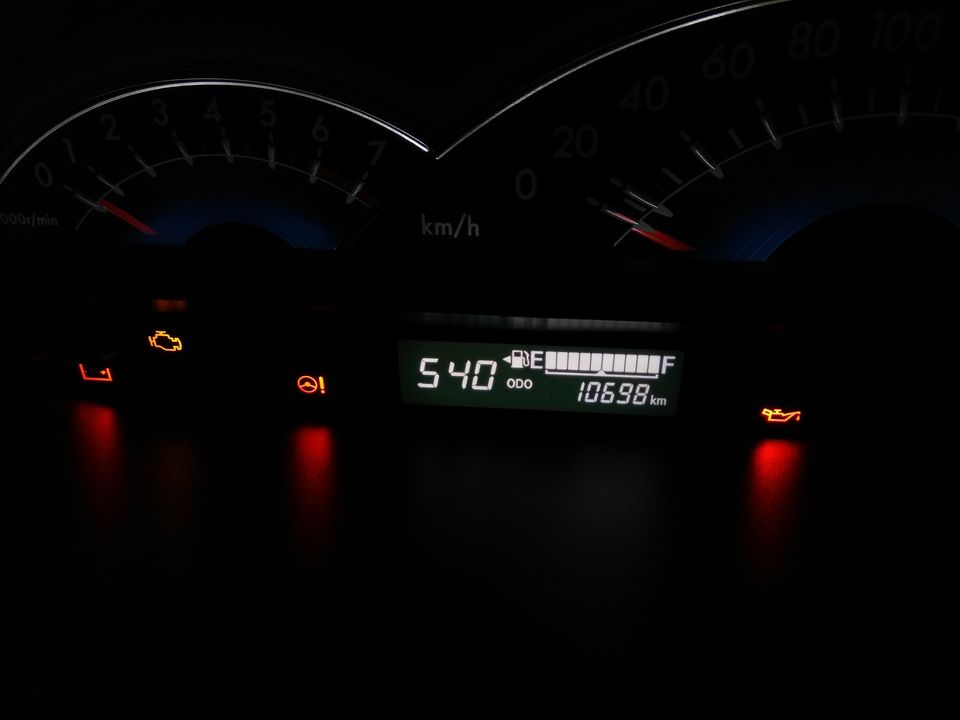 We were starting from Electronic City and took the Nice Ring Road towards the Tumakuru highway. As expected, we were hit by heavy traffic going out of Bangalore on the Tumakuru highway toll. The queue of vehicles was about 2KM long, but it wasn't due to the toll itself. There was an upturned lorry at a bend just before the toll booth, which was causing the bottleneck. Luckily, we found a small side road that bypassed the bend and we joined the main road just before the toll booth. Beyond that point, the roads opened up and the traffic was behind us and we were off.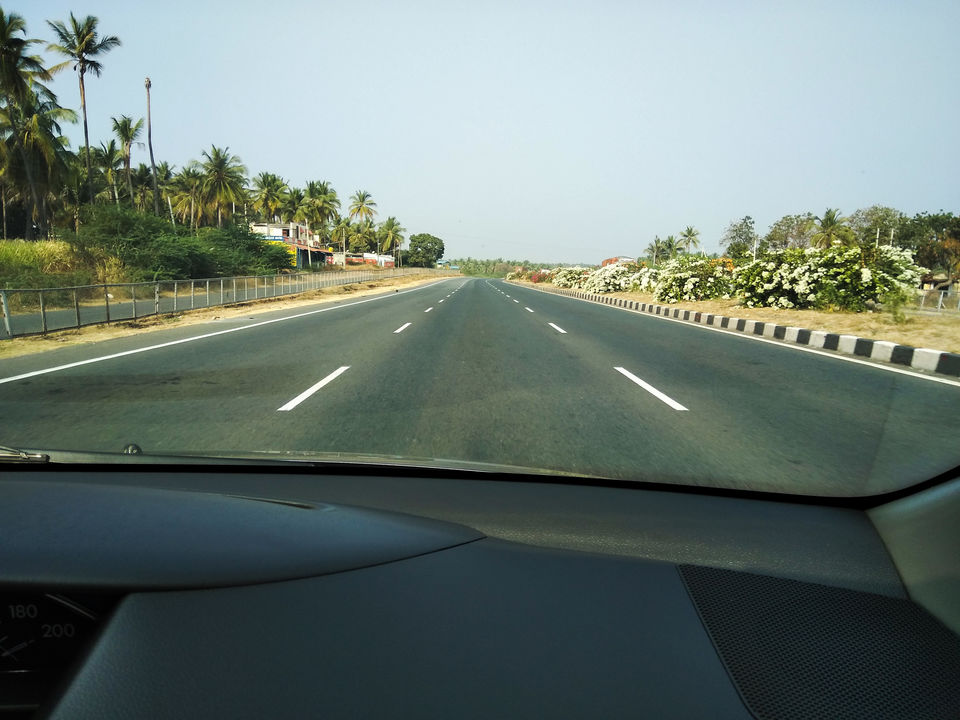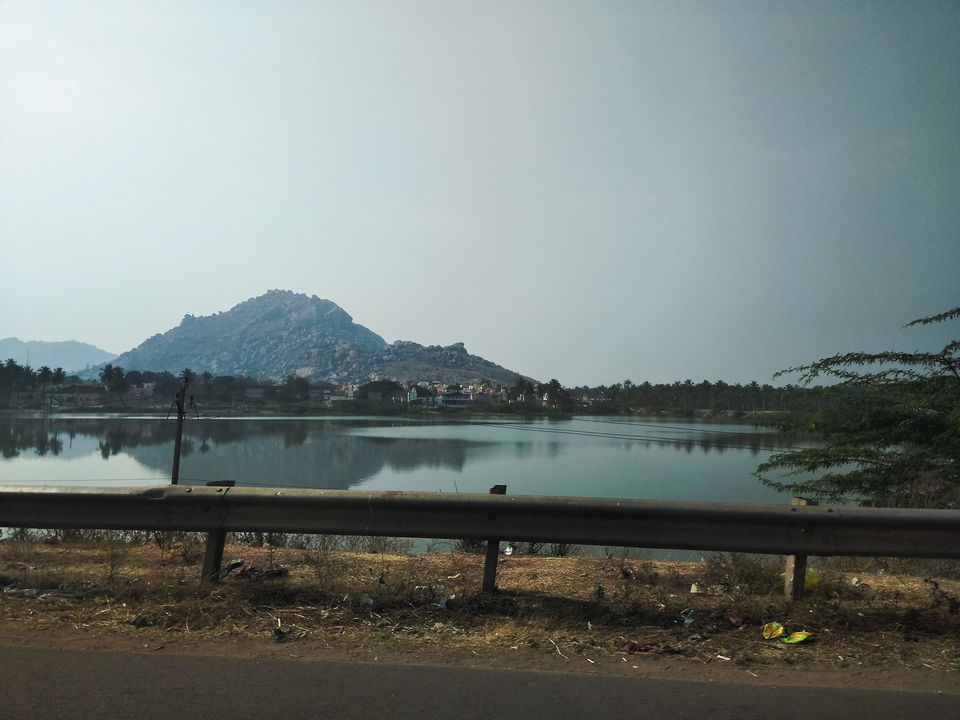 We stopped for breakfast at around 08:40 AM at a place called Hotel Sai Palace about 172 KM into our trip. It's a decent place, however, due to the long weekend, it was super crowded and finding a seat or getting service was an arduous task. Didn't take many pictures here.
Finally, after spending 45 minutes where we had planned to finish in 20 minutes, we started again. The roads again, were very welcoming with only occasional traffic and smooth tarmac, with lovely views of green fields, ponds, and small hills all around us.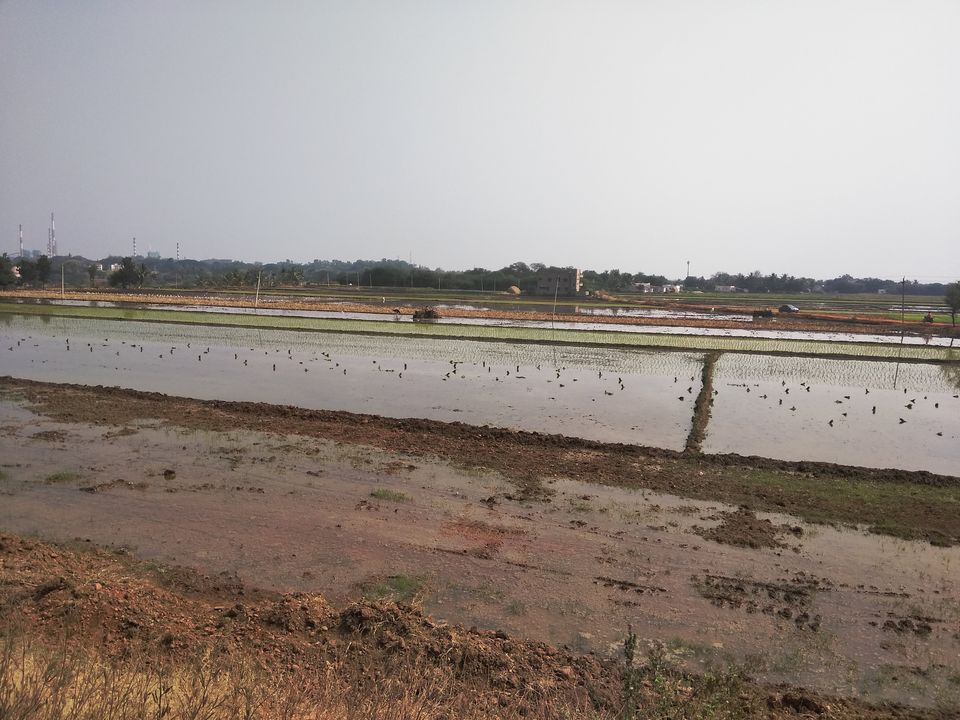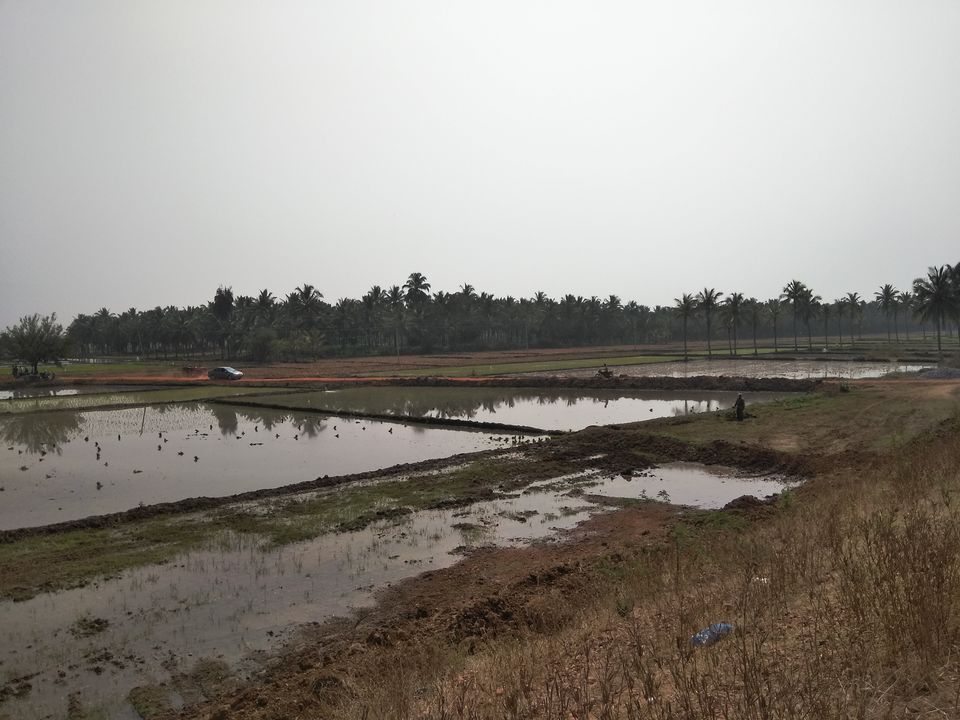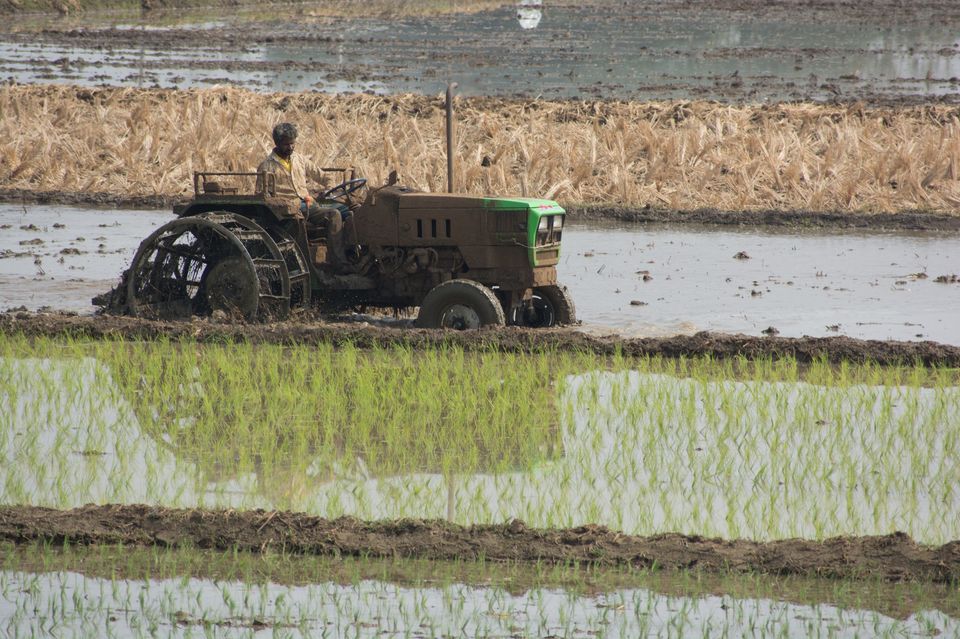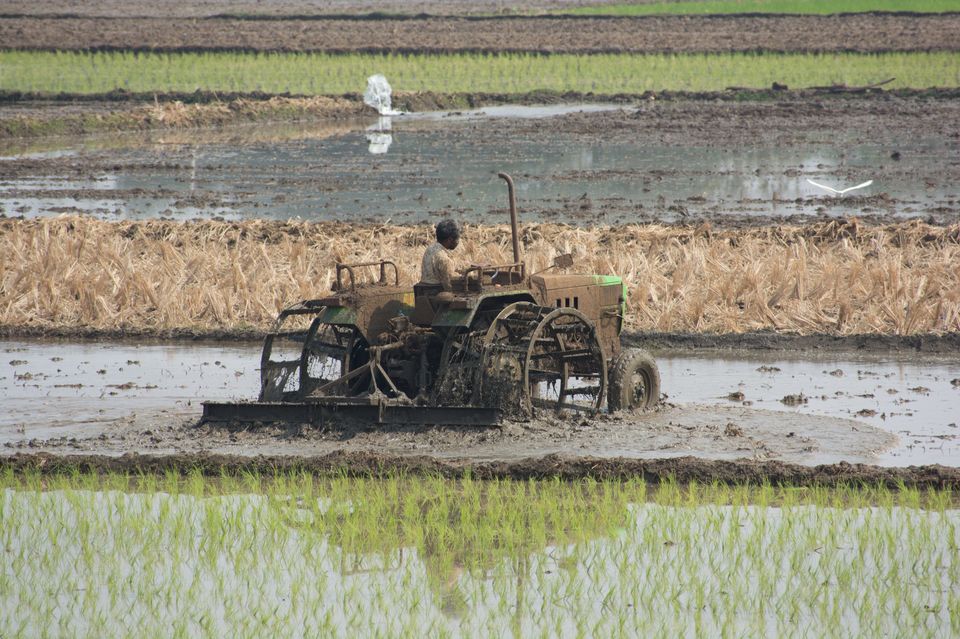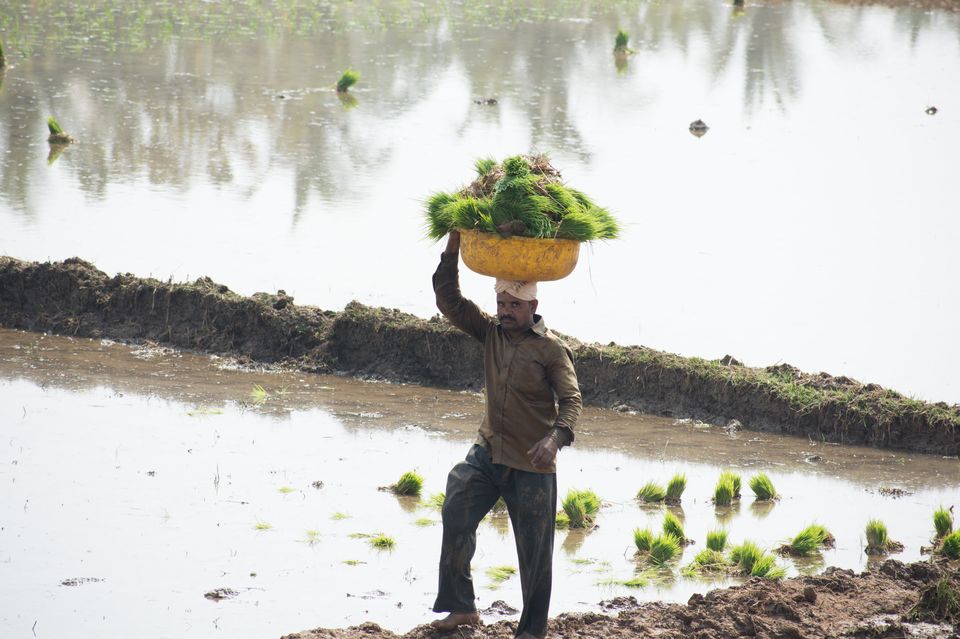 We continued on towards our next destination, which was Jog Falls. We traveled on the NH (Mumbai Highway) for another 4 hours and about 210 KMs, till Haveri, at which point, it was time to get off the NH and take on the slower State Highway to cross the ghat section. We decided to take this route towards Jog Falls.
Right after getting off the NH, we stopped for a short break in a village and had fresh coconut water. It was refreshing. We also found a fuel station in the village and decided to tank up, given that the fuel gauge was below the 30% mark and we did not know if we'd find another fuel station for the next 200KM or so.
The ODO read:
Started again after the fuel top-up. Beyond this point, as expected, our average speed went down drastically. The roads were alright, but there were just too many villages en-route and that meant a lot of speed bumps. So, we had to slow down quite often.
We had also made the grave mistake of not stopping for lunch before getting off the NH. The SH stretch between Haveri-Jog Falls does not have any decent places to eat, at-least none that I could spot from the car. Thankfully, we had packed a lot of snacks and water for exactly this situation and it proved very useful.
Given the time of the year, we didn't have high hopes of finding any water in the falls. We finally reached Jog Falls around 03:40 PM and as expected, it was completely dry save for a few small streams. By this time, we were very hungry and were desperately looking for a proper meal. Thankfully, Jog falls being a tourist spot, we found this (Prakruthi Yatri Nivas) restaurant near the viewpoint and decided to have lunch there. The place was nearly empty. The service was quick and the food tasty. After hours of munching on potato chips and sweet cake, it was nice to have a proper meal.
We started our journey again after spending some time in the restaurant's backyard at 04:30PM. We took this route towards our hotel The Royal Oak, Bhatkal as suggested by Google Maps.
The route was very scenic as we passed through the Sharavati Valley Wildlife Sanctuary during the golden hour. At the same time, I was a little bit worried as the sun was setting and the thick jungle was already bringing in an early dusk. There was no traffic at all on this stretch of the road and it felt pretty spooky at times with all its twists and turns and not a single soul in sight. Still, we were not able to pick up speed as the road was very narrow and had a lot of blind curves.
Well, after about 2 hours of driving through the forest area, we finally arrived at Bhatkal. The hotel has a prominent building bang on Bhatkal Circle and we had no trouble finding it. They don't seem to have covered parking available and we were asked to park in the open parking space available right in front of the hotel building.
The clock showed 06:40PM and we had finally arrived at our final destination for the day after exactly 13 hours on the road. What a relief. We were tired and I was hungry. So we freshened up and ordered some tea and snacks and went straight to sleep.
The next day was gonna be less taxing as we only had about 250KM of driving to do. Or so we thought.
Read the second day of our trip in Bangalore to Goa Road Trip Day 2. Visit my blog The Random Garage for more travelogues and other good stuff.

Frequent Searches Leading To This Page:-
Road trip from bangalore to goa, bike trip from bangalore to goa, weekend getaways from bangalore to goa, weekend getaways from bangalore, beach tour to goa from bangalore