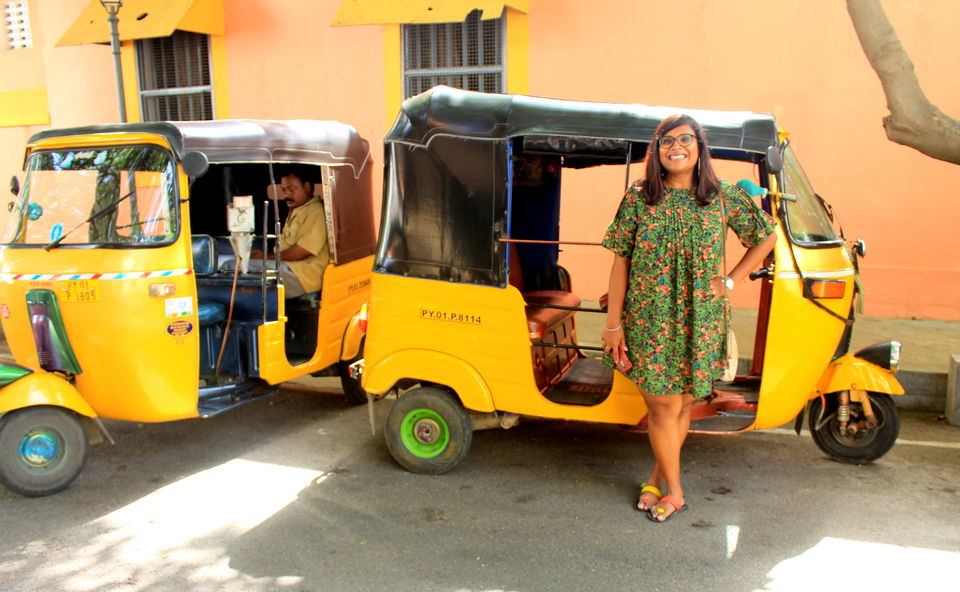 We are finally living in a time when remote working is in vogue. This means that we have the freedom of working from anywhere in the world! There couldn't be a better opportunity to explore places (whilst taking COVID-19 precautions) and soaking in some freshness, beyond the four walls of our bedrooms. As I hopped from one place to the other to travel and work, I met many enthusiastic travellers like me who have been acing the art of work and travel. Read on to know how they do it.
Kanj Saurav: A photographer capturing moments on the roads!
"Travel has to be the topmost priority if you want to make travel a part of your lifestyle. It cannot be a bi-product of leisure or any other event like a wedding. And thus, to travel every month, you should have a ticket and a backup plan at least 45 days before the journey.", says Kanj.
However, this isn't always possible, so here's what he suggests:
"If you are just clear in the head that you would be traveling on a particular date, you can go impromptu as well. However, impromptu plans always need some kind of prior information and a lot of flexibility. For example, I know for sure that I could go straight to Interstate Bus Terminal and get a bus to the mountains from Delhi. But in casethe next bus to Manali is full, I would be ready to get into another bus which would probably be heading to Dharamshala. You can do your hotel research and book on the way. The advantage of being a frequent traveler is also that you get credits and coupons on apps that make last-minute deals cheap for you."
The other aspect of this kind of travel is that you shouldn't be sold on the final destinations but be open to traveling to places that not a lot of people are traveling about. This is how usually discoveries are made."
Kanj keeps traveling to various states in India, capturing the extra-ordinary amidst the ordinary and you can follow him on Instagram - @rambling_in_the_woods
Karishma Shaikh: A solo traveller who loves to travel internationally
"The most important thing is to look for long weekends if any!", says Karishma.
"Travel necessarily doesn't mean a whole month away! Even a weekend does the job of refreshing your mind. So if I can, I leave Friday night and come back Sunday night, ready for work on Monday morning."
"These days, most of us have the opportunity have the option to WFH, so try making the best of it. Research where the internet connection is best and which hostels (if on budget) have special places for meetings. If the bank holiday falls on Tuesday or Thursday, remember to take Monday or Friday and have 4 days of mini holiday. I travel on budget always so that I can take multiple mini holidays and I don't break my bank balance - So I set a budget for every day. For food, hostel and transportation."
Karishma is currently hopping around Egypt and you can follow her adventures on Instagram - @blurringfrontieres
Kadambari Bhatte - A traveler by heart who's painting Singapore red
"Quick getaways close to my city is how I manage to balance work and travel.", says Kadambari.
"I usually write down the list of places I want to visit at the start of the year, and check the best mid to off season prices. This list includes whichever place fits in my budget and needs less than 4 days to explore. Then I mark that place in the month with mid season prices. This pre-planning helps me plan my work schedule too! Booking refundable hotel rooms helps save a lot of money in case I can't make it for some reason."
Kadambari is currently living in Singapore and often takes us around the bright colorful streets in the city. Follow her on Instagram and she can be your guide in Singapore - @curlytravelmess
Divyangna - A 'Workation' expert who's also a pro in making reels!
"I mostly find homestays which are Workcation friendly and have good connectivity, offer homely meals at stay or find some local eateries serving the same. Having homely meals helps me travel for longer without being home sick.", says Divyangna.
"I get up early to explore the most for my 9-6 job, I start my day at 5.30 am and explore for 3 hours in the morning and then after work again I can step out. My top tips to you would be to keep less stuff in backpack, so that as when you plan to move to new location for Workcation, its super easy."
"If you make friends at the stay, you will get company to work together and explore together outside your office hours. Instead of hotels, search for local bnbs or take a walk out interact with locals to find budget stays. This has worked for me to keep budget in boundaries for Workcation for quite a long time."
She can be your perfect travel guide for Rajasthan, as well as Himachal - so go follow her on Instagram - @nomadic_missy

Krutarth - A traveler out on the roads with his partner!
"Planning in advance is the key for us!", says Krutarth, keeping it simple!
"We love to plan our trips and that allows us to maintain our schedules and deadlines at work, which we call as "Work-Travel" balance. Also, planning in advance helps in reducing the stay and tickets cost by up to 50%, this is an important aspect which allows us to take a trip every month."
Follow Krutarth's journey on Instagram - @mastanemusafir

If you're also someone who's into a full time job yet manages to travel every month, do let us know you hacks in the comments below. I'd love to hear back from you!
And for some travel inspiration, watch the stories come to life with Tripoto on Youtube!