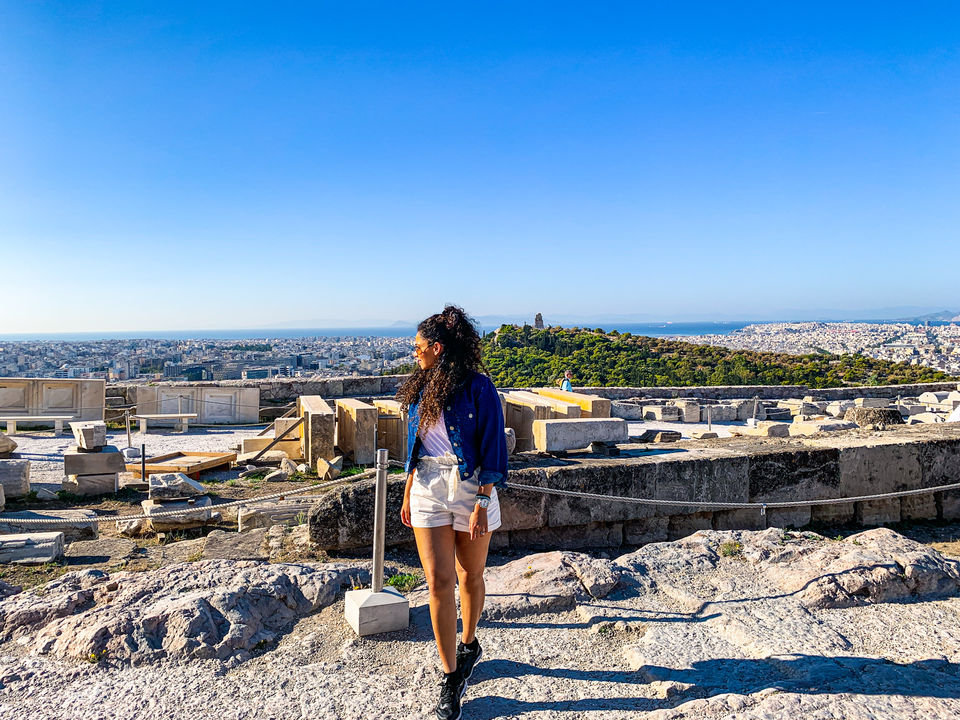 Going to Greece was on my list for the longest time, dreaming of walking down the cobbled lanes with ocean on one side lined with bright blue domes. It's a place that is not just for couples but even for solo travellers, or for someone who is looking to explore the various islands with endless blues. Before Covid-19 hit us I used to travel very frequently without realising how privileged I was. And now all those places, pictures, people I met along the way and the experiences I had, have become a part of my fond memories.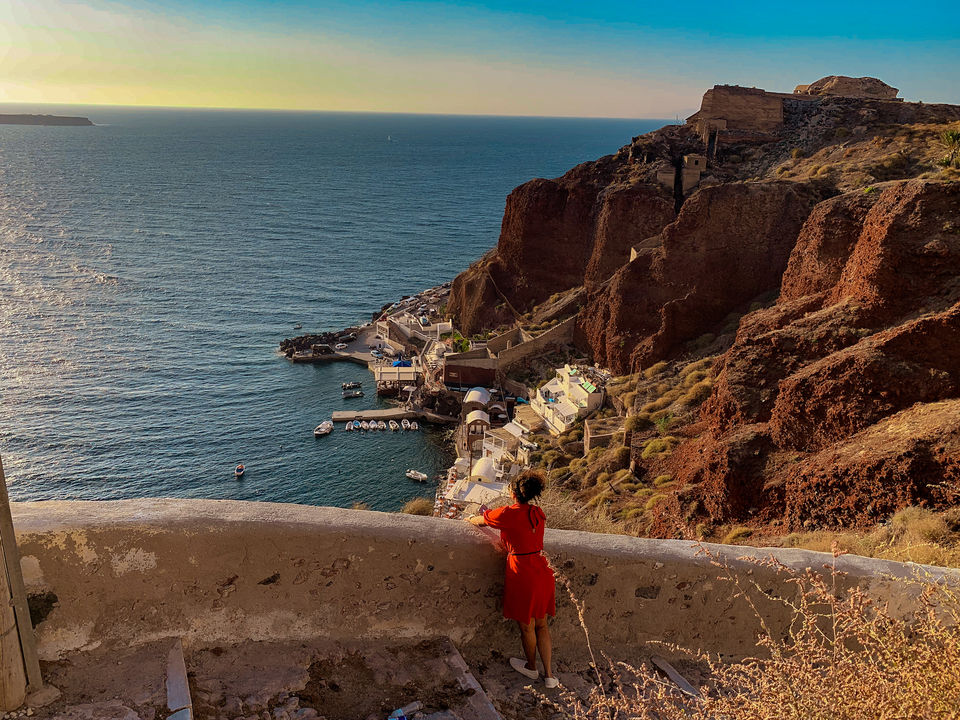 This article is about my most memorable moment when I visited Greece before Covid-19 brought all our lives to an indefinite pause. But alongside this destination blessed with the Aegean Sea, blue domes, sunsets like a painting in the sky and fresh pita bread with olive oil - this story is about how I thought I made the wrong decision. Admittedly, the two week Greek getaway to Athens and the Greek Islands has been the best thing I ever did!
I didn't cancel my flight to Athens City!
I had my flights, accommodations and every other detail booked for my much anticipated trip to Greece. Just a month before boarding the flight, I had to face the biggest fear of my life. The moment I knew was going to come sooner or later. The moment I had always been living in denial of. I was always telling myself that my uncle (Appa), who was more like a best friend to me was eternal, sharing his travel experiences as we would always share a laugh together.
In fact my passion for travel was highly influenced by Appa, who was an explorer and loved photography. Even at the age of 75 he had the urge to learn about new places, and that's what inspired me the most! Appa passed away exactly today two years ago as I write this story. And even though it makes me sad that he is gone, I am so happy to be able to tell this story which not just involves a travel destination, but a special reason to be a favourite in my heart.
Discovering the Blues of Greek Islands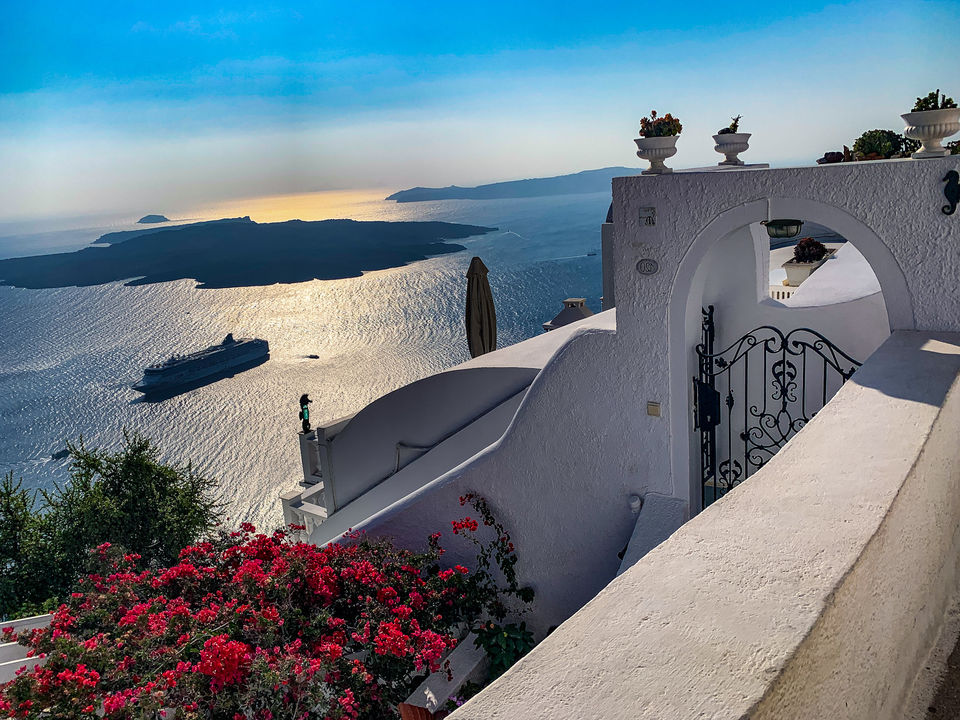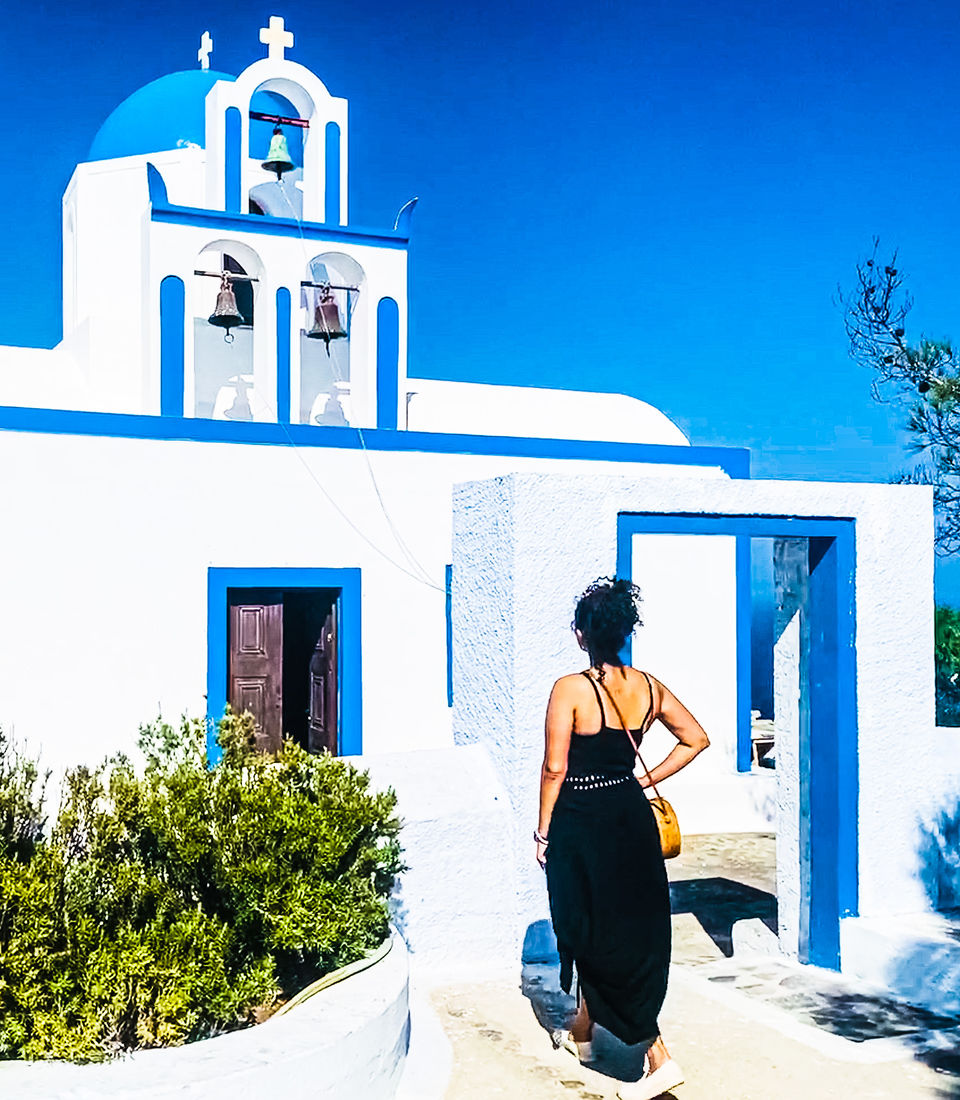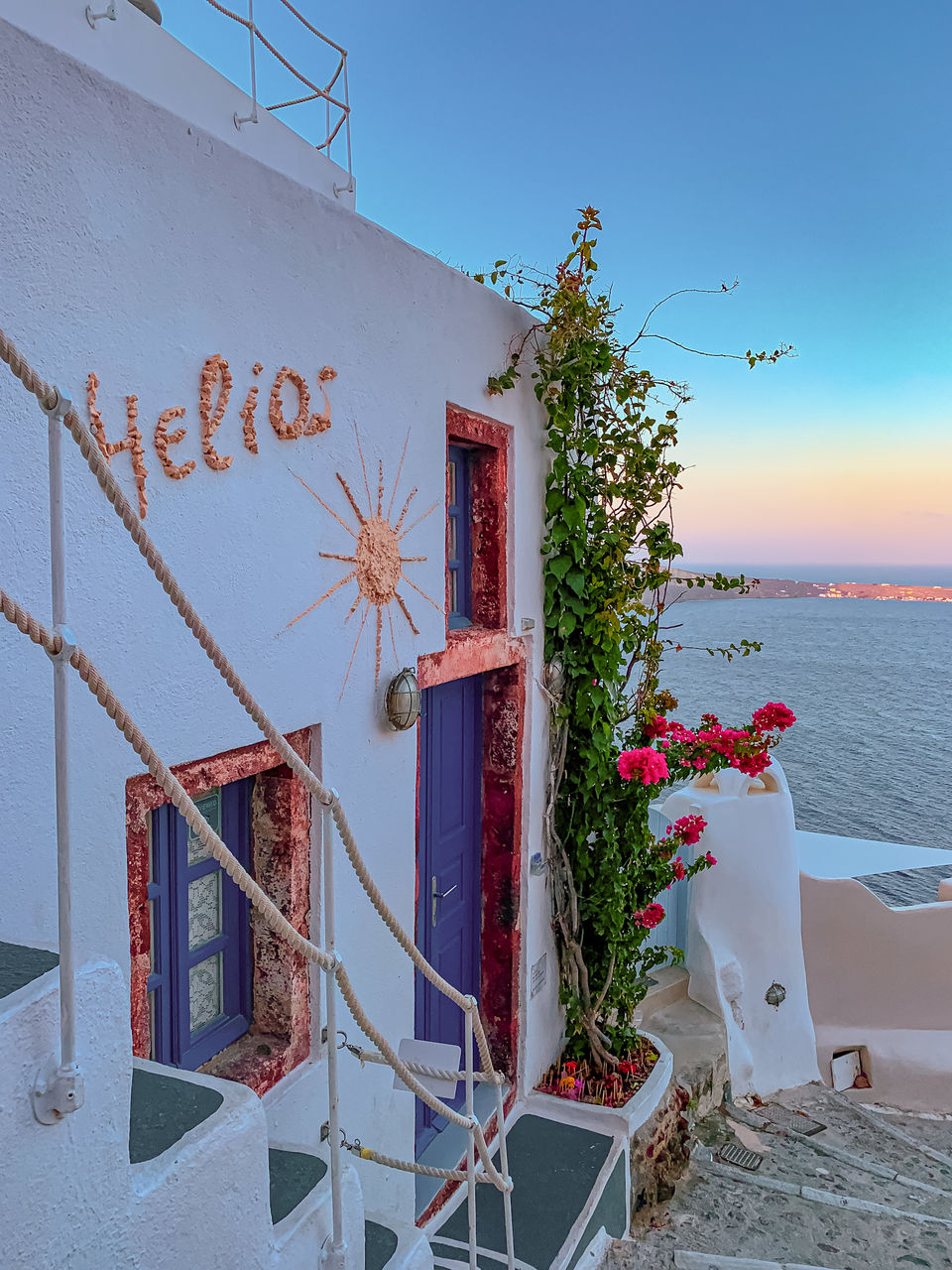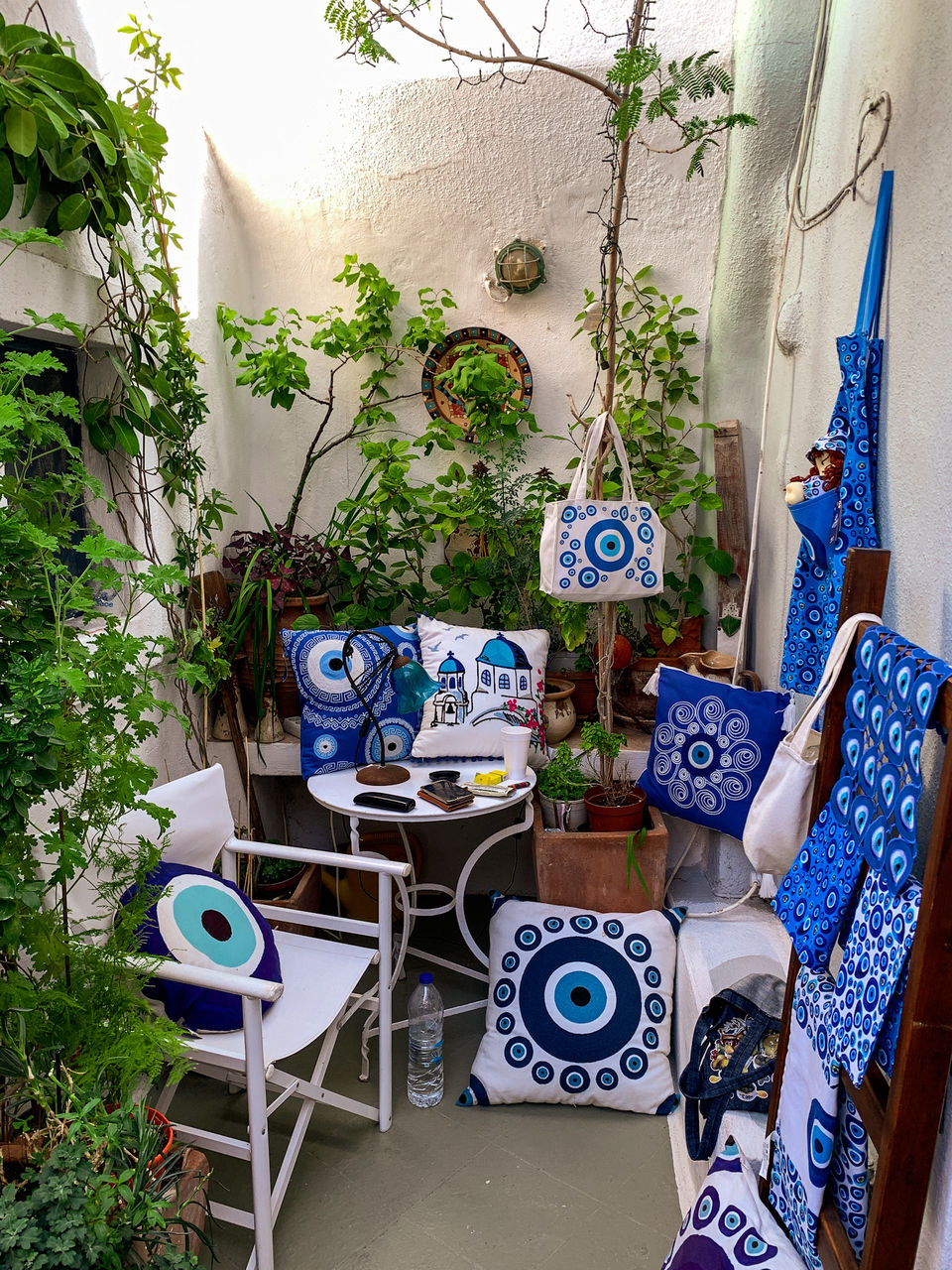 Appa was the one who taught me to hold the camera and he used to encourage me to explore as much as I can. Just before his demise I remember calling him one day and said, "I finally booked my tickets for Greece, I will be leaving in September, but before that I will come and visit you in Mumbai." Being a curious traveller himself, he pondered over a thought for a few seconds and said, "Oh did you know Alexander the Great was a king of the ancient Greek kingdom of Macedon and carried Macedonian arms to India?"
I laughed and said, "Yes, but I am only going there to explore the Islands and don't worry I will learn all about it's history and come back and tell you about it." Even on the phone I could see that he was imagining through his tired eyes what it would be like to go to Greece. And then he asked me to WhatsApp him lots of pictures especially when I am standing on top of the Skaros rock.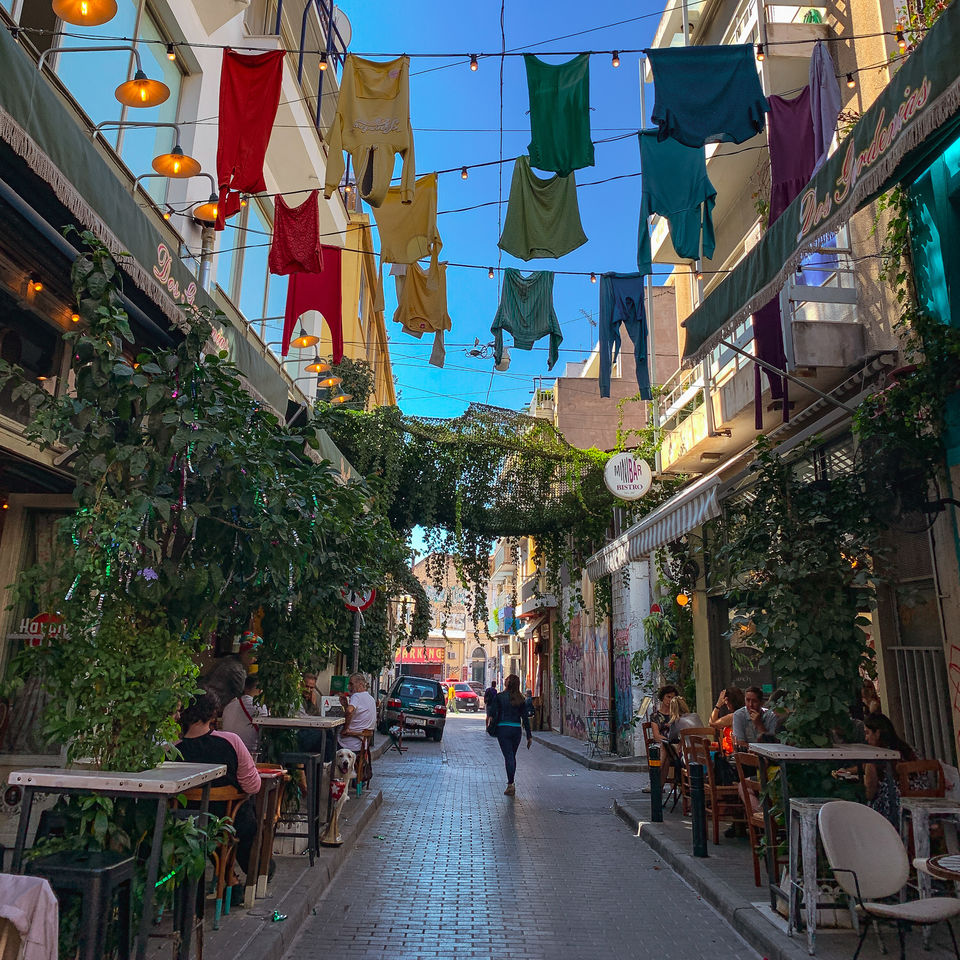 After a lot of introspection and a doubtful mind I boarded the plane a month after he was gone. Attempting to hide the relentless tears rolling down my eyes whilst standing in the immigration queue, I kept repeating that, "He will be happy you went because you had told him all about your up coming trip."
Instead of canceling my trip, I flew to a place I knew he would have loved visiting too. Every minute of discovering Greece I remembered him, and was so thankful for having such an inspiring best friend in my life. The Athens reminded me of the ancient history he had learnt about and the Greek Islands reminded me of his love for bougainvillea.
The minute I reached Athens and started exploring the historical sites, I remembered him talking about 'Alexander the Great' every minute. And instead of getting bored in the museums I took more interest and The Acropolis suddenly seemed more interesting to me!
I am so glad I didn't bother with - "What the Society would think of me?"
I know some of you might think - How could she? If he was my best friend why did I leave home after just over a month of his demise and travel? But this was my only way of dealing with the grief - by travelling, because what bonded us the most was travel!
I stood on top of the mountain in Santorini after hiking for three hours and finally found the moment of peace! I found a spot by the Panagia Church and sat outside, gazing at the endless blues of the Aegean sea. I knew it in my heart, that very moment he was looking down at me from up above and smiling.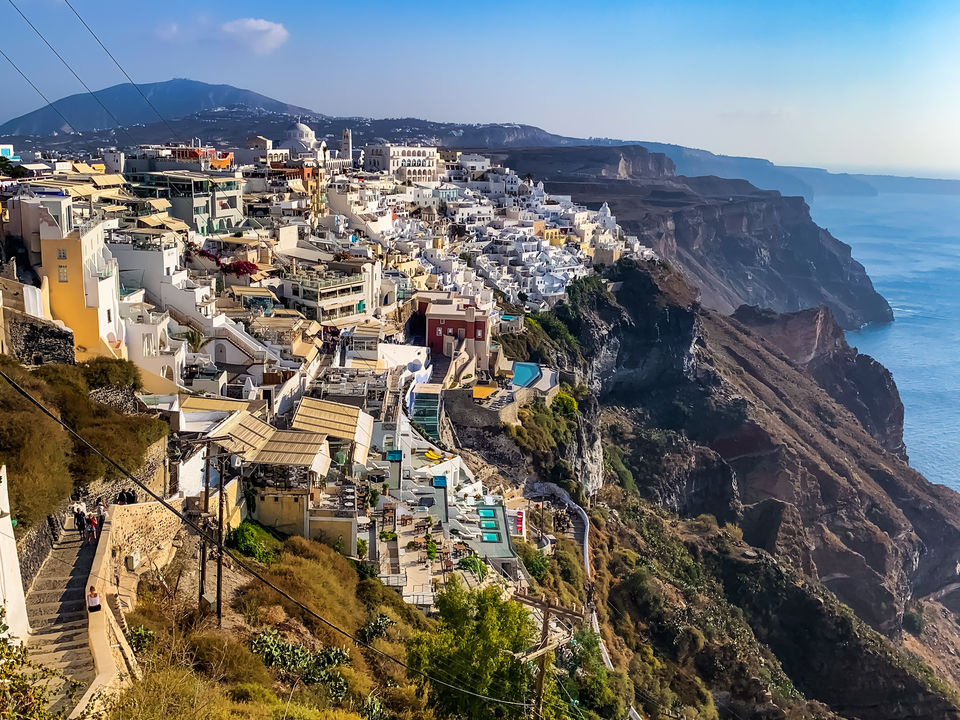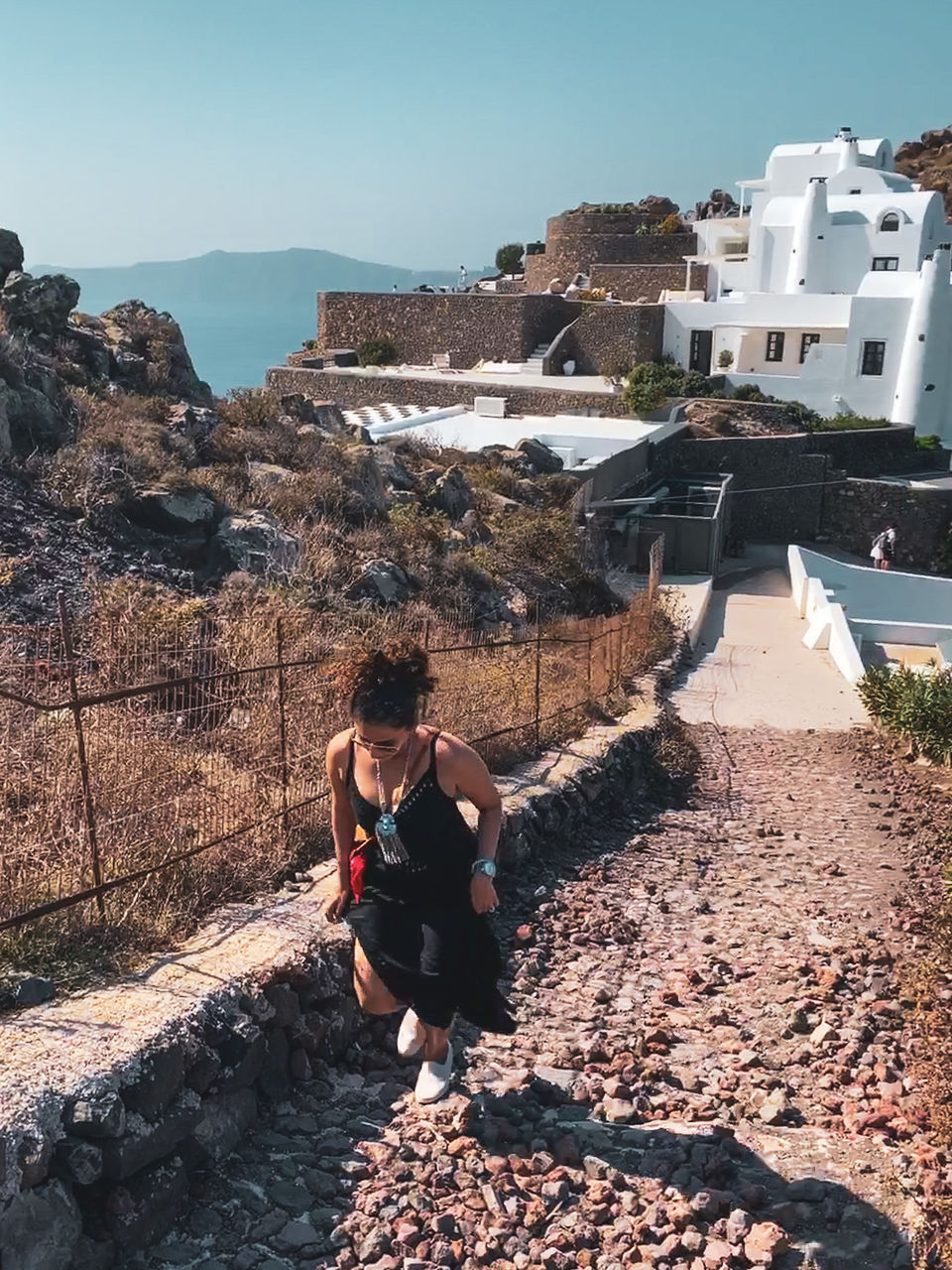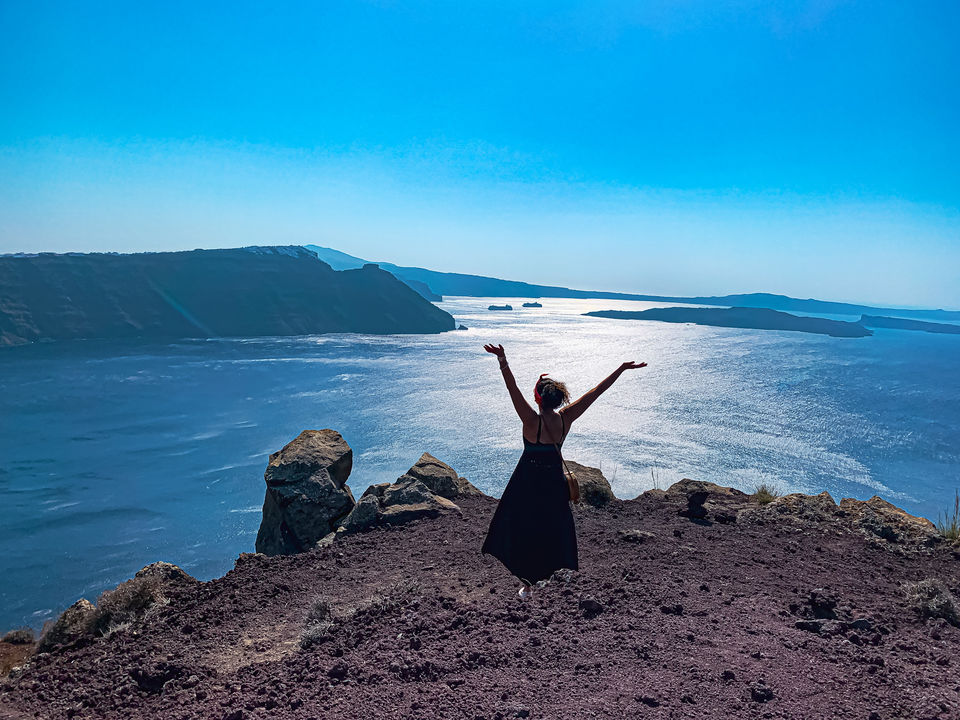 When I think of a travel influencer I think of someone who sees beyond the societal norms, who doesn't believe in comparison or of competition. But only of discovering with an eye for wanderlust and a rush of immense passion.
For many of us, it's through the social media that the influencers become our heroes, paving the way to solo travel, or by setting an example by quitting our nine to five jobs and following our dreams. But in reality if we look around, we have inspiration right next to us, just that they aren't posting photos with deep and meaningful captions of it every other day. Having said that, no offence to any creator, considering I myself love creating in the hope of inspiring some of you too!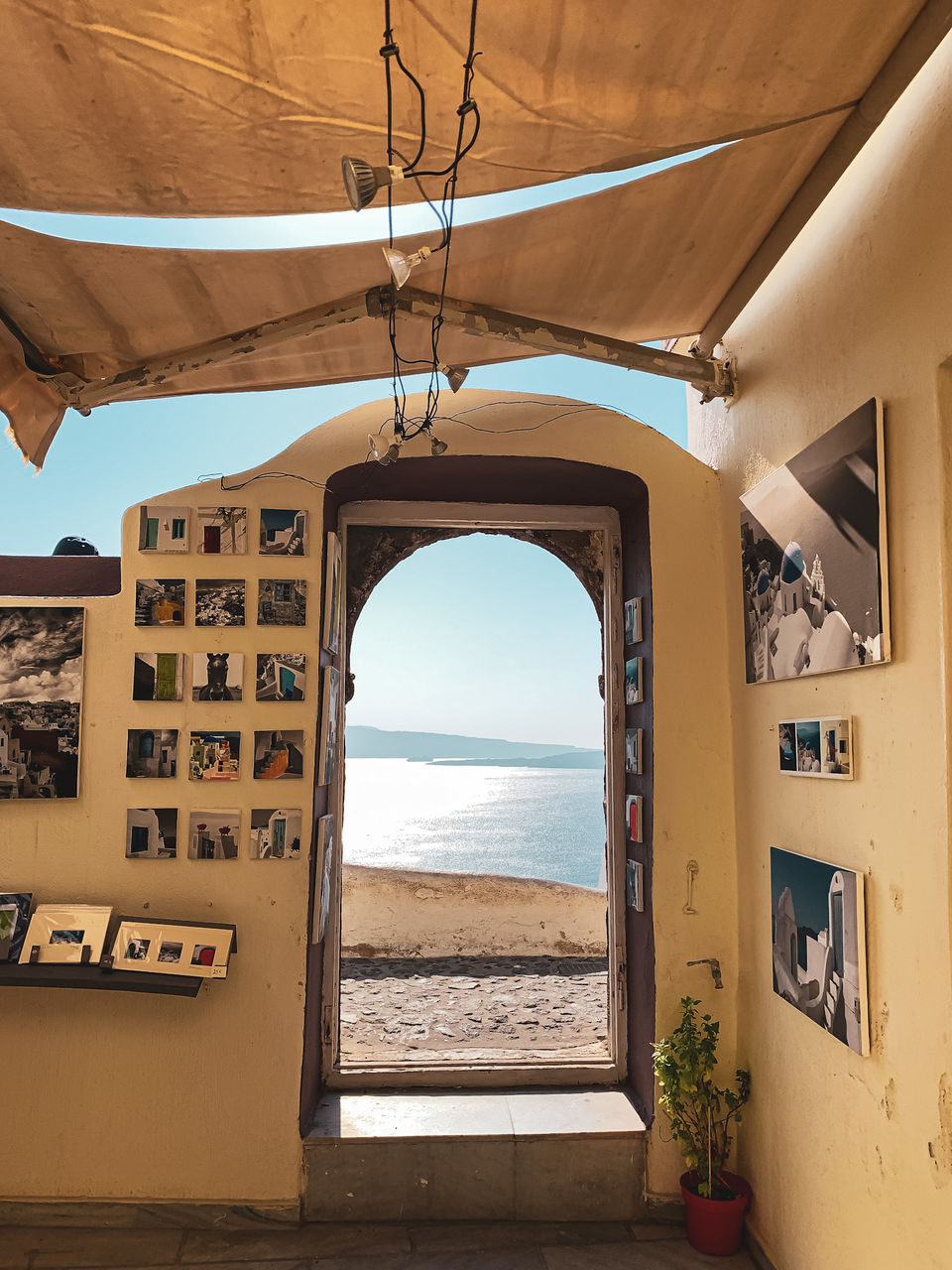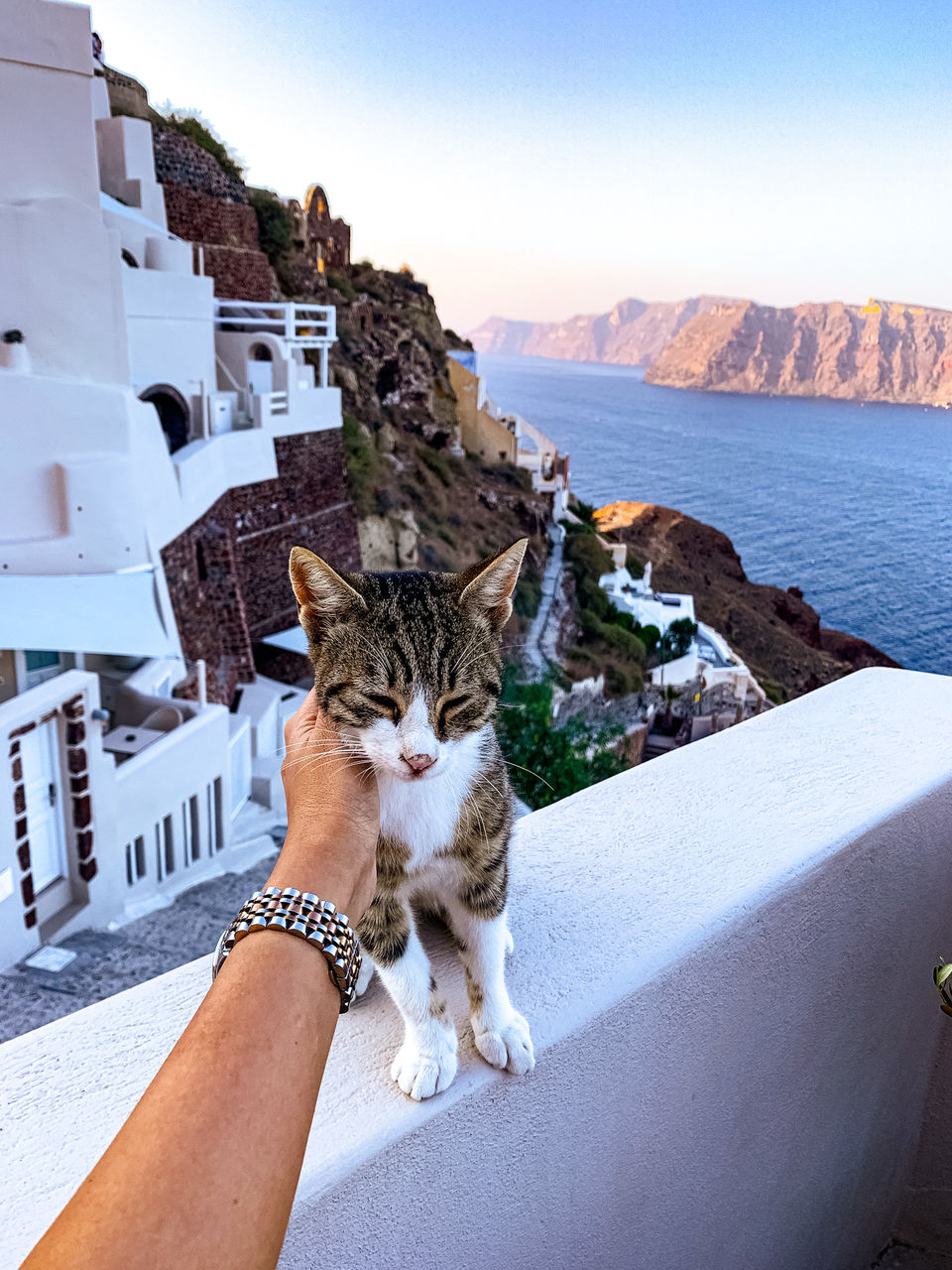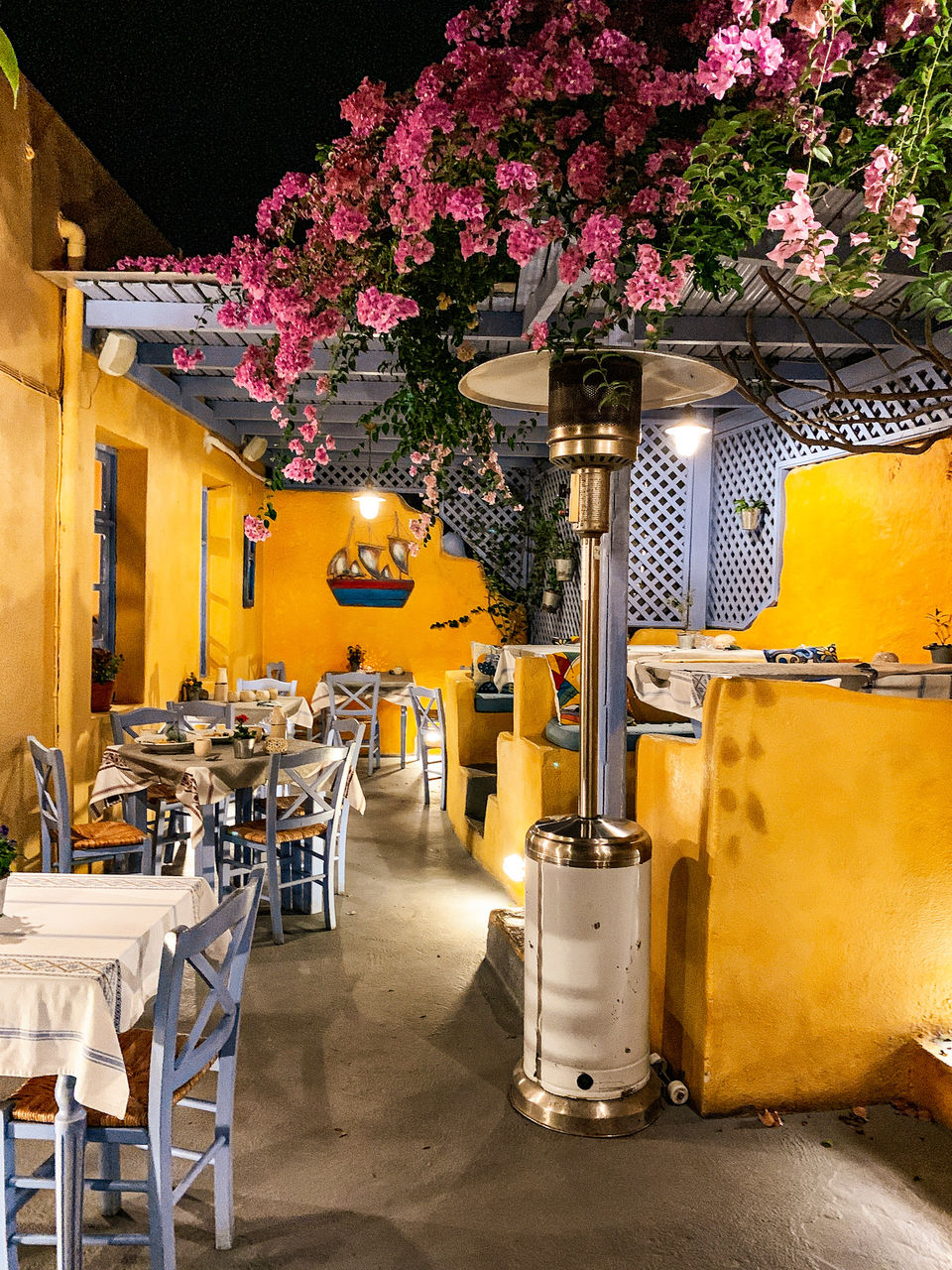 As I end my two weeks Greek wanderlust saga, this experience is for all of you who are constantly battling with the pressure of society and the urge to travel the world.
This trip taught me resilience, patience and to be in the moment. It has taught me that just because the society thinks 'its wrong', it's not a bad decision. And I would urge you to listen to your heart too! You don't have to go miles away, but you can start with something small that makes you happy! And I am thankful that I took the flight to Greece, just before Covid-19 hit us so badly that taking a flight anywhere became out of question. Now all I have is memories and a story I will remember my entire life!