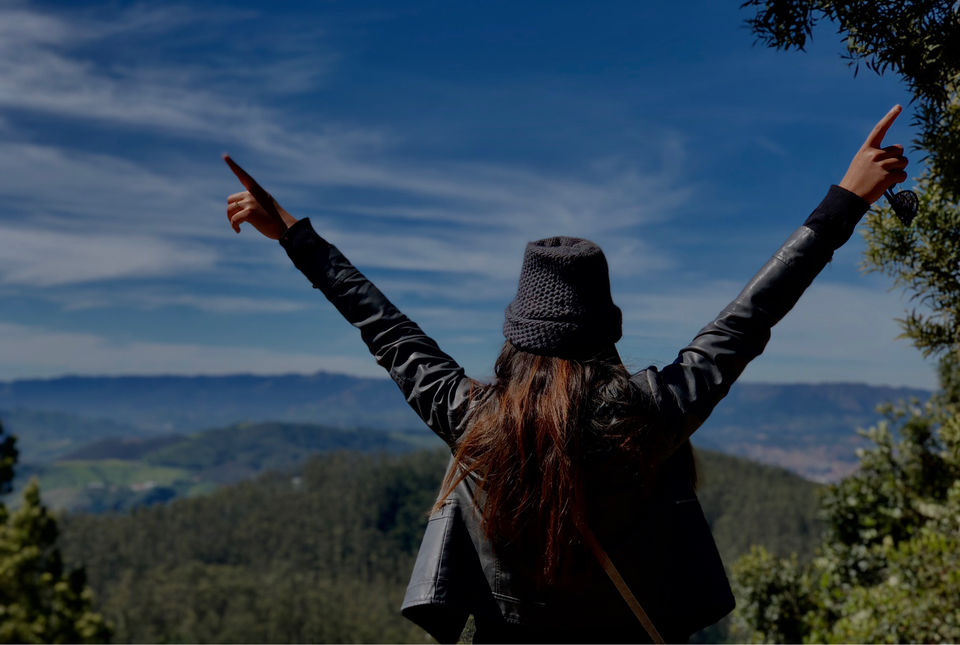 It was just two days before when I decided to do a backpacking trip to the western ghats and to touch the highest peak ..though I sound very adventurous little did I know that how am I able to pull it off all by myself ...but I questioned myself "why not "?? this is where the thrill lies and secondly, travelling in a budget trip is not only challenging but also is really difficult.
I really don't know what drove me to do this but ultimately I chose to listen to my heart and made up my mind to go with the flow!!
After changing innumerable number of trains ,cabs , buses and autorickshaws ( 2 trains , 2 buses , 1 cab and 3 auto rickshaw to be precise ) ...whilst in my journey I started questioning my decision because, not only the journey was exhaustive and tedious, but also I had to face the language barrier . I stood there confused ???I thought of using google translator and very soon it came to my surprise when I took out my phone that the battery is dead ..and over the top of it ,yes I didn't have the power bank !!
Precisely This was the time I started doubting my decision and was really at the edge of giving up !! But nevertheless soon I found a nice guy who was kind enough to sort out my confusion and also with the route to the destination I was heading towards. I was so thankful to him and then I realised I need a map and brought one at the store had some food and refreshed myself and started again afresh . It wasn't just him but there were many travellers whom I met on my way who were kind enough to help me .
Finally after a long trek what was in front of me right there was a mesmerising beauty , a full range of mountains ⛰ covered with misty clouds ☁️ and with the temperature touching 2 deg C.
Then I hit the epiphany "hey Task!! You have made it to the place where you wanted to be , one of the highest peaks of the western ghats at a height of 8,657 ft!! It was so beautiful so breathtaking and trust me at this point of time i can't explain my emotions in words all I want to do is live this moment at the fullest !
Surrounded by this all around me I don't know where to look which part to capture there is a lil kid within me who is so excited and at the same time feeling so content and full of tranquil. I'm so glad I took this decision. I learnt so much about myself , all thanks to this trip !
Being so mesmerised by the beauty it was so so difficult for me to take the decision to go back and I ended up spending hours together here ,⛺️ only to witness the changing views with time ❤️
Yes !! I did it !!!!!
#livingmybucketlist
#solotrip
#travel #live #love #laugh
#repeat
#day 1