Live crazy. Dream big. Be grateful. Give love. Laugh lots.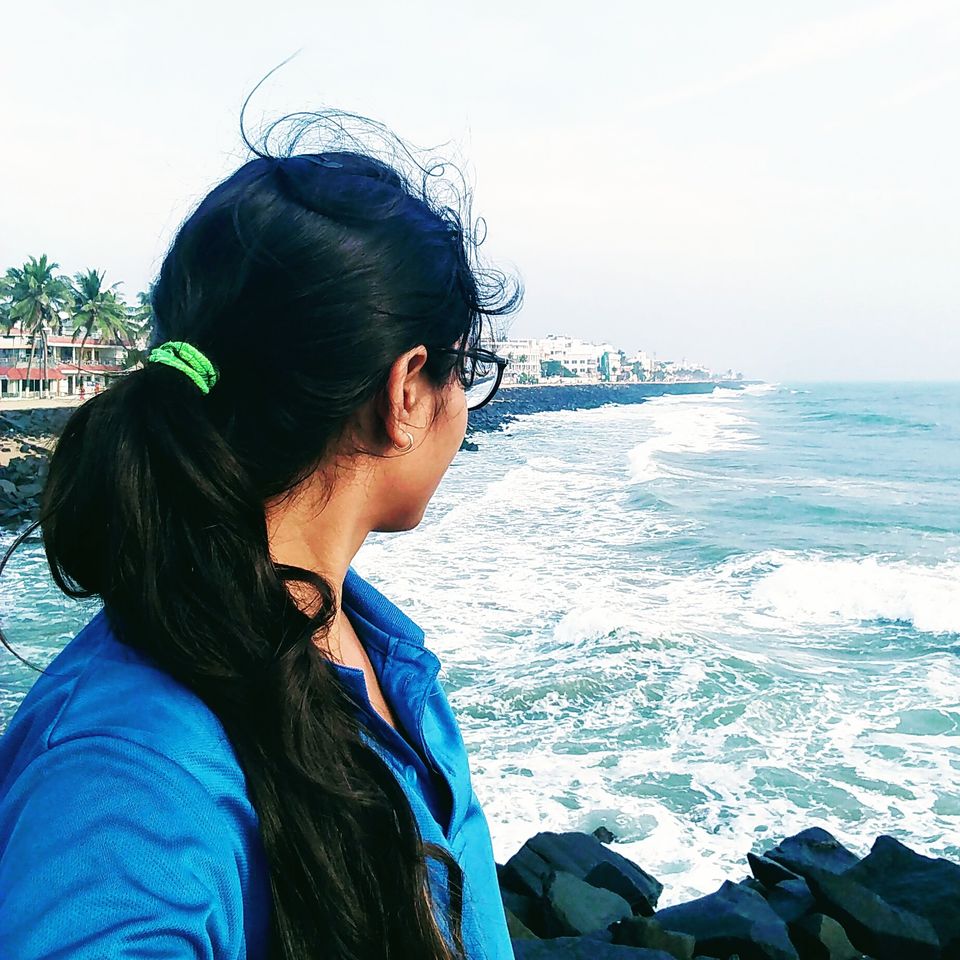 And one more crazy adventure of solo wandering got checked.
This was a month of birthday & I was planning for something crazy. While scanning through map of India & what I found is Pondicherry, a Union Territory town bounded by the southeastern Tamil Nadu state with French legacy & mustard-colored colonial villas. With the craziness at its peak I planned for a solo trip on my birthday. A new place, new people, unknown language and Solo!!
Reading articles & planning for the trip became my day-to-day activity. As I was travelling solo, I was excited as well as scared at the same time. I need to be perfect this time and to keep my clumsiness bit aside. Being far away alone, I planned my arrangements beforehand. A three day short trip to Pondy. And all set for the adventure to the new place in the city of Dravidians with tinges of French.
My friends and dear ones were skeptical about my decision to travel solo to a new unknown place. But it was in my wish list long back. And I can really say that the experience is awesome.
But Why Pondy?
A short 2-3 day trip can be planned for it.
India has a vast coastline on both East & West. I have visited Western coast only, so time for the eastern coast.
Till date only seen Sunset on the seashore. Time to see the Rising Sun.
To witness various shades of cultural diversity of India.
To be with myself.
After a wonderful birthday surprise by friends in the midnight with a cake & celebration & long lasting chats, I managed to get a sleep of one hour before starting my journey on early morning from Mumbai to Chennai by air. After reaching Chennai, I was little sleepy but all excited for the adventure to the new place & took a cab for Koyembedu Bus Stand for Pondicherry. Through the dusky & crowded streets of Chennai, I reached bus stand. The hoardings were all in Tamil & no English, difficult to get bus for which I need to board. But the bus authorities were helpful to guide me. And then with a short break, the ever loving road journey begins all the way from Chennai to Pondicherry via scenic East Coast road.
புதுச்சேரி வரவேற்க
Putuccēri varavēṟka
Bienvenue à pondicherry
Welcome to Pondicherry
Once I reached Pondy, I took Auto with lot of bargaining because of hyped auto fare to my hotel near to White town. After getting refreshed I was all ready to mingle on the Pondicherry streets. Evening walk on Tamilian styled streets. And rented a Vespa for two days to wander around the town.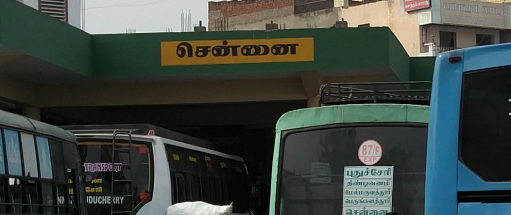 A visit to The Magnificent Basilica of the Sacred Heart of Jesus Church, Eating at The Baker Street & late night Coffee at Le Café with a sea breeze.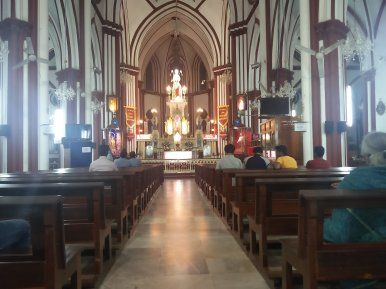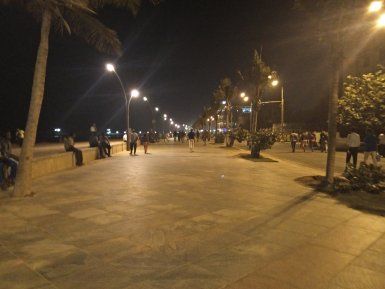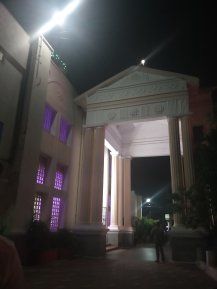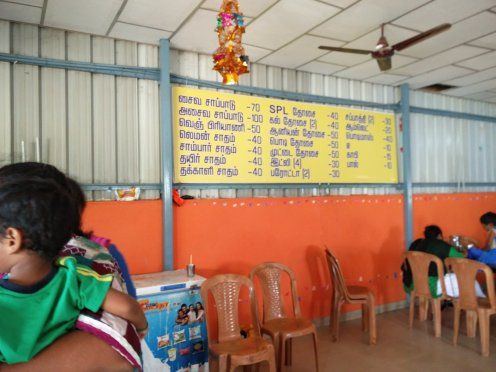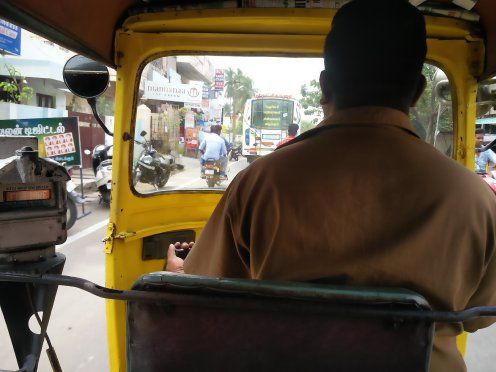 Day two morning was reserved for Auroville, around 12 kms away from the main town. Auroville is a small community in itself. It is famous for Matrimandir, a dome shaped lotus spike mandir for concentration. A glimpse of White town with authentic colonial styled villas, it is so peaceful and with vibrant colors. The beautiful church Domus Dei Church.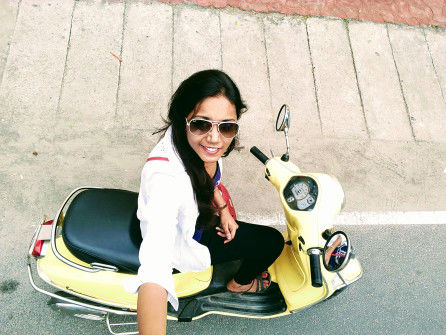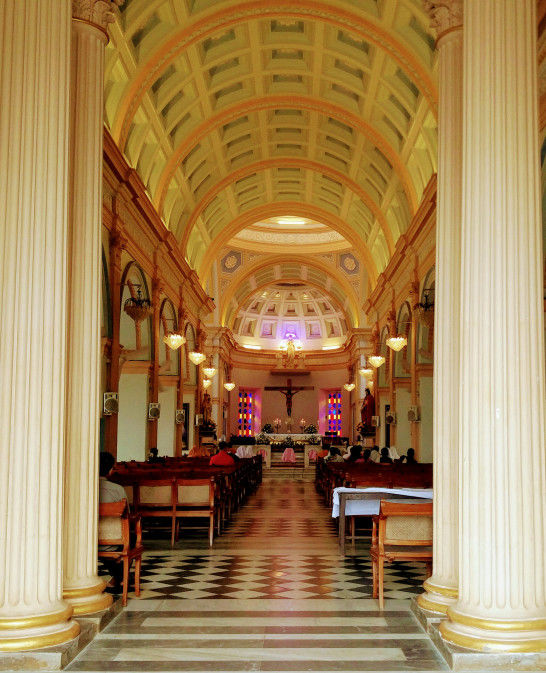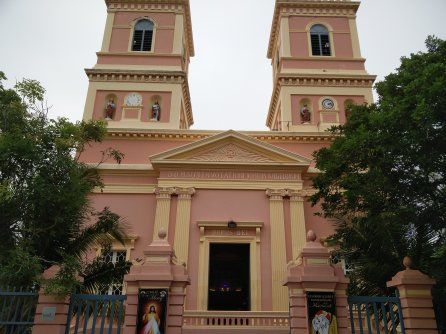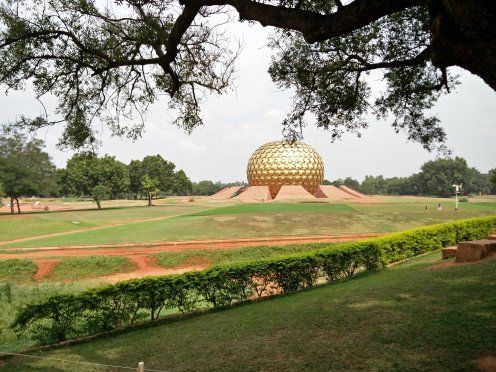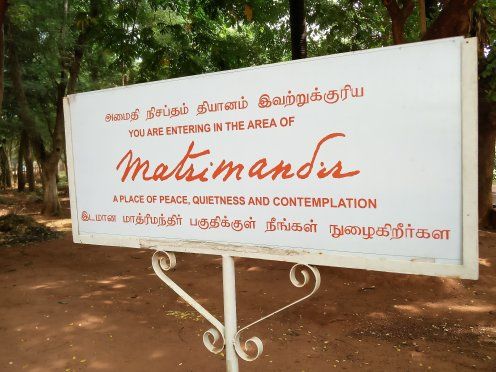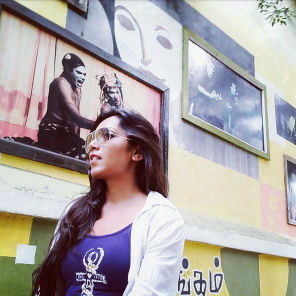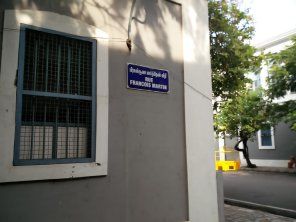 5 kms away from the town through Cuddalore road, there is an archaeological site known as Arikamedu, the ancient Roman trade centre, south of Pondicherry has a long history that dates back to the second century B.C for trade routes. With GPS navigation on I started my journey, but at after some point, GPS was telling me to follow very very narrow streets which is in between the small houses. I thought there might be something wrong with route, so I went ahead but didn't find any. With help of local people I managed to get on the track again, but the road was not well maintained & kutcha and got little scared with such a dilapidated direction to Arikamedu. I still continued but it was disappointing to see that. It is poorly maintained & local men use this place for drinking alcohol. And there is nothing to see any architectural work, just some fragmented walls.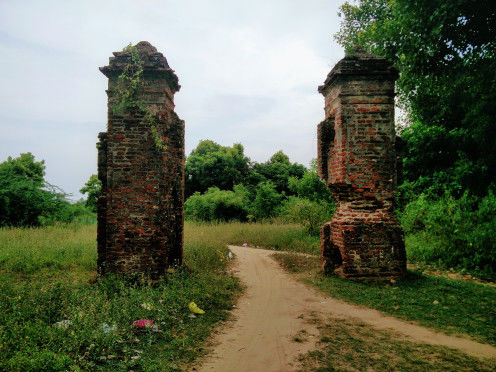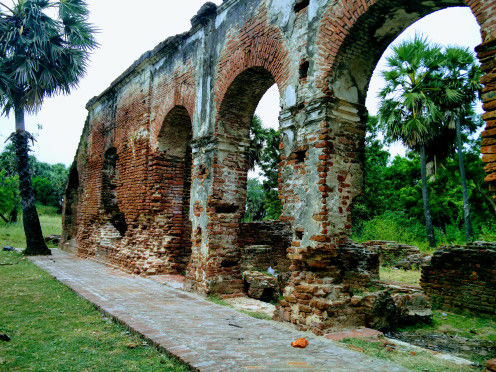 After such a disappointment, to cheer up I went to Paradise beach, enjoyed the scenic beauty of fiery Bay of Bengal. The waves in which you can engross yourself. In the midway encountered Government of Maharashtra board on the entrance, waited there for moment to capture a click, in the meanwhile, a local came and telling something in Tamil. I asked for English, but he could not. By connecting the dots I managed to understand roughly that Govt. of Maharashtra built it for Tsunami hit families. Happy to see that..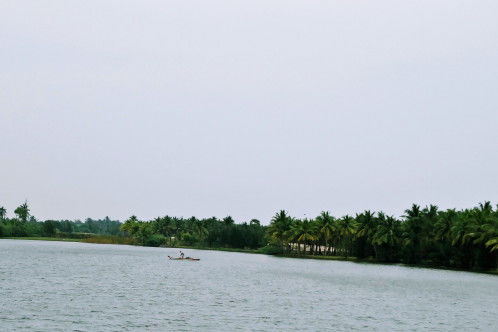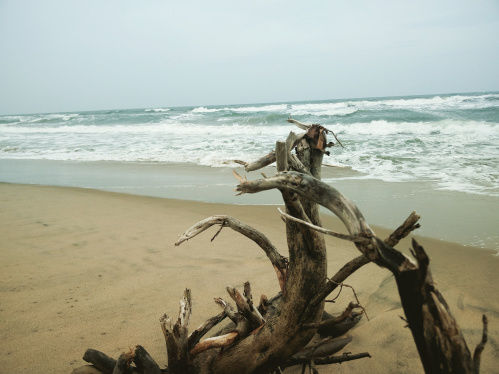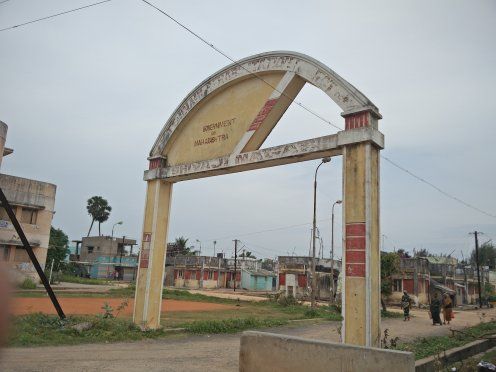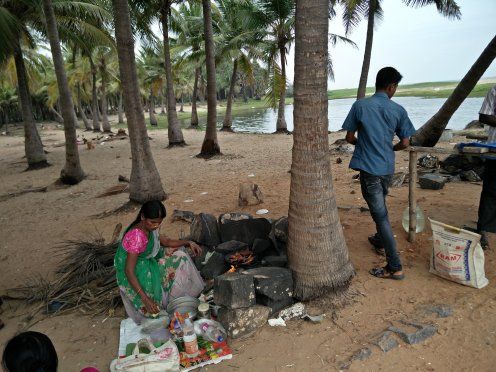 It was the last evening on the eastern coast, so a walk and got entangled within the thoughts of myself with a sip of special espresso coffee of Le Café.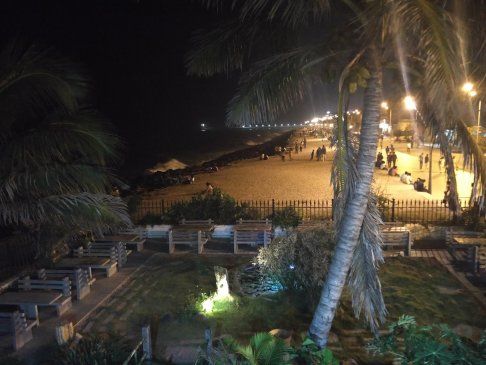 Day three started with the wonderful sunrise on The Promenade. The view was mesmerizing. The fishermen getting to sail, While other people enjoying the serenity of the winds. With this I left for the backward journey to Mumbai.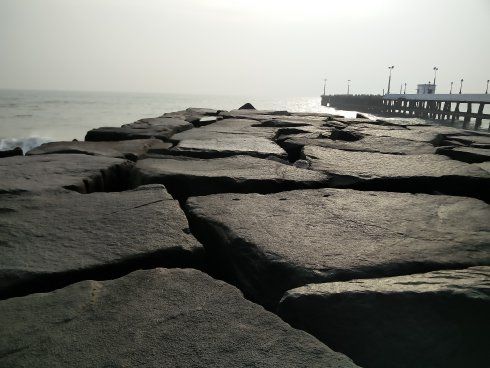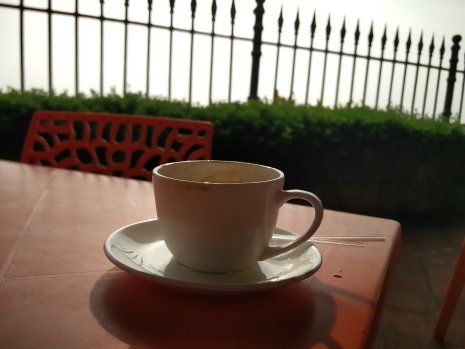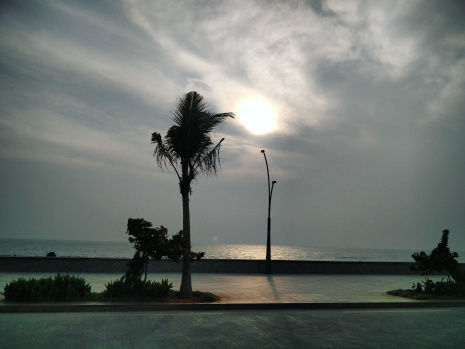 "When you're traveling with someone else, you share each discovery, but when you are alone, you have to carry each experience with you like a secret, something you have to write on your heart, because there's no other way to preserve it." — Shauna Niequist
I've never felt alone on this trip. When you are alone, you are all with yourself with your own pace. You get to know new people around you. You interact with them. You explore places on your own. No limitations no boundaries. It gives you a chance to get lost within yourself. And this really happened.
Because there is time to let your life revolves around someone else. But today, let it revolve around you.
Hope this will inspire the ones who are little uncertain or scared about travelling alone. You deserve to wake up with a smile, you deserve to live crazy. To make memories so wild. Breathe.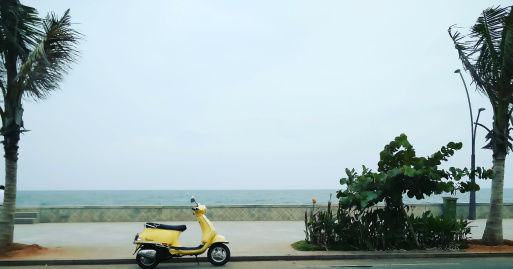 Some reviews/ tips –
Travel: From Mumbai to Chennai – Best way is by air as you can save a lot of time. Check for cheap air tickets on websites like skyscanner, makemytrip, etc. to avail best offers.
From Chennai to Pondicherry (to & fro) – PRTC AC bus is good, comfortable and economical. You may do bus booking in advance to get the perfect seat for perfect view. Though there are buses for every half an hour, so no need to worry if you miss it by any chance.
Stay:Many homestays are available as well as the luxurious hotels. It depends how much you would like to spend on it. It was a pleasant stay in Anandha Inn. The services were good & hospitality. Everything is nearby the hotel in the radius of 3 kms. Other option that I found it awesome was Sea Side Guest view. Since it was already full, I opted for Anandha Inn.
Local transport: You need to bargain a lot if you are having a public transport. The best way to roam in the city is to rent a vehicle.
Places to visit: The Promenade, Auroville, The Basilica of the Sacred Heart of Jesus Church, Domus Dei, Paradise beach, Arikamedu is waste of time.
To eat: Baker Street, Le Café, La Pasta World, Le Club, Asian House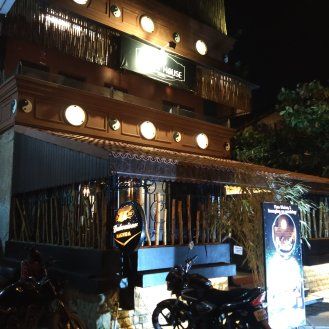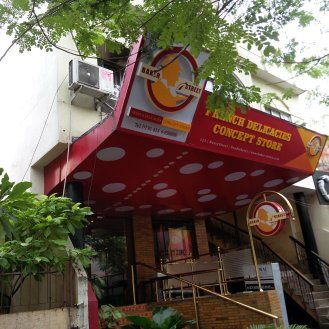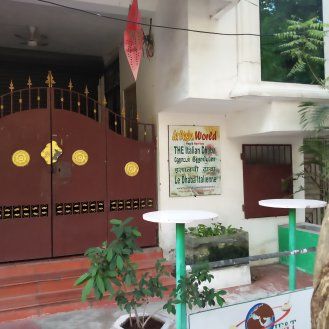 People: Pondicherry people are kind and cheerful. Always ready to help.
Frequent searches leading to this page:-
pondicherry tour packages, solo trip to pondicherry, pondicherry solo trip, pondicherry solo trip packages, solo trip pondicherry, solo travel to pondicherry things to do in pondicherry for solo travellers