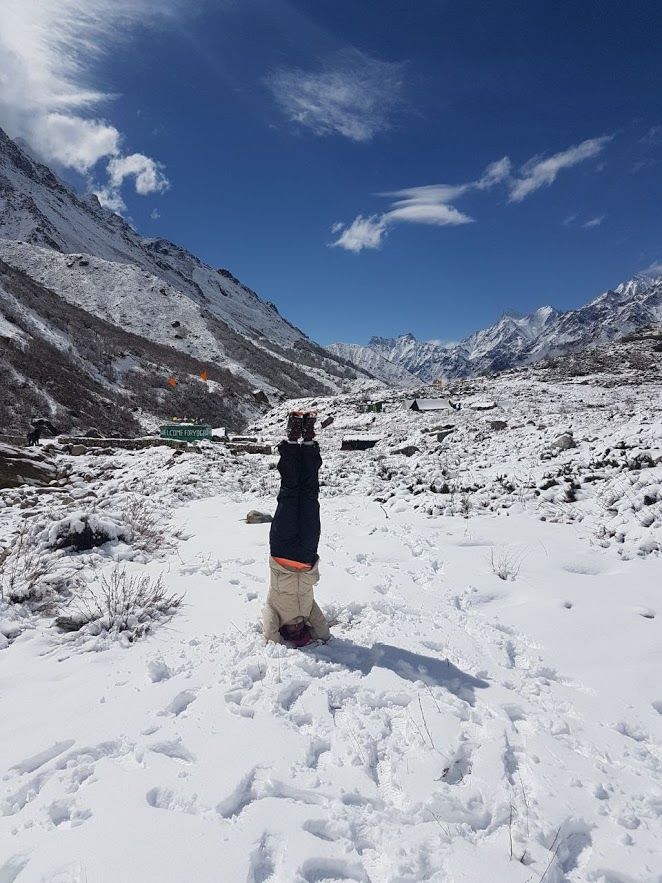 Gaumukh glacier is the source of river Bhagirathi – which ultimately merges with river Alakananda at Dev Prayag to form the holy river Ganga. The Gaumukh Tapovan trek is a Must-do for every trekker due to its unpredictable challenging conditions and stunning beauty. To top it, for spiritual people, it is of incredible significance as it is the source of River Ganga; and Tapovan is the abode for several yogis and rishis till date. Being a Yogini myself, these were huge reasons enough to get me excited for this trek, but as every moment during the trek passed, I realised I was in a place with astonishing history and could just feel it.
It starts with a 10-hour drive from Dehradun to Dharali – a small town close to Gangotri. Dharali is one of the places the Pandavas had stayed in their last journey, when they renounced their kingdom and walked towards the Swargrohini mountain in the Himalayas to shed their physical body. One day, the Pandavas were very thirsty and hence Bheema struck the ground with his Gada and water started flowing out. There is a small waterfall still on this hill at Dharali.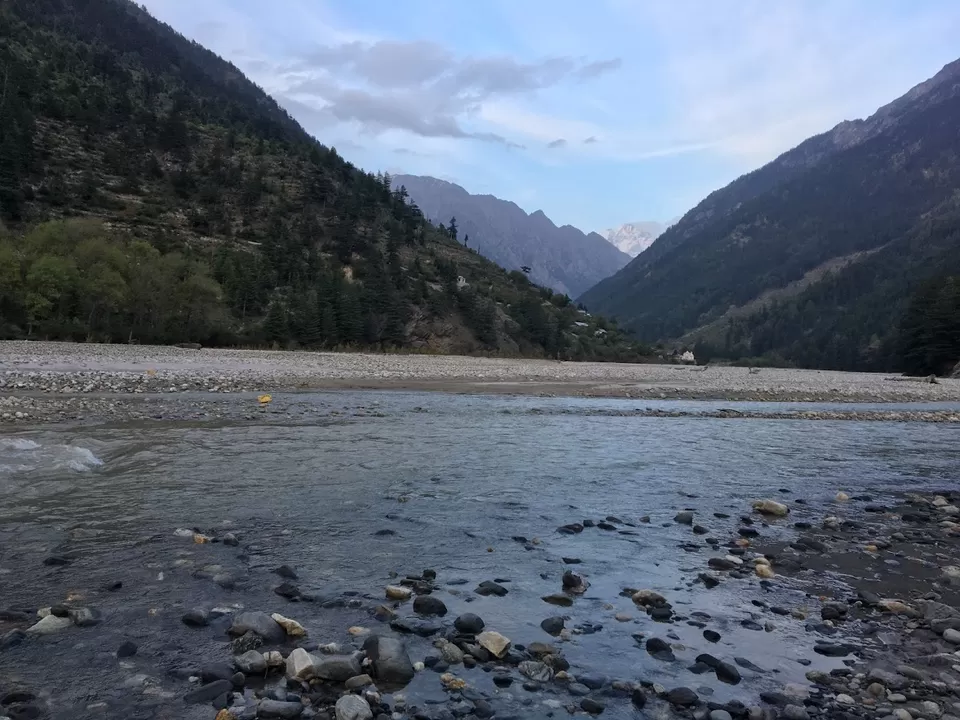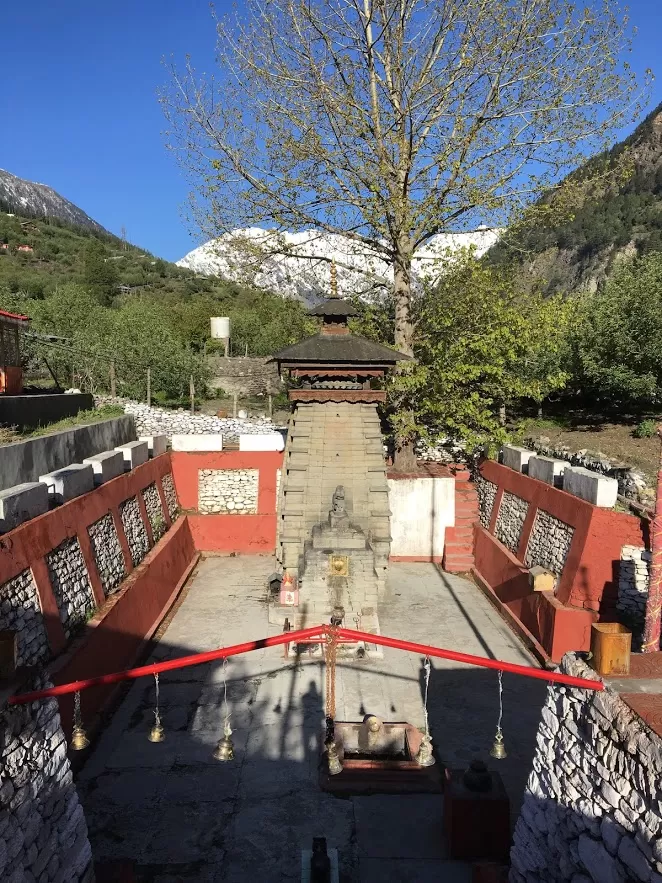 Also, when here, the Pandavas built the Kalp Kedar temple for Lord Shiva and meditated for forgiveness for their sins. This temple still stands strong after 5000 years. Once a year river Ganga flows into the temple and fills the Shiva linga enclosure with her water and the linga gets submerged then. Several rishis have meditated here, and the aura of the temple is divine.
On Day2, we drive a few kilometres from Dharali to Gangotri – where our trek starts. Several thousand years ago, the Gaumukh glacier used to start beside the Gangotri temple, but over years, it has receded and moved back 18km ☹.
The first camping site is Chirwasa. Chirwasa is a dense thicket of lofty chir (pine) trees. It is a easy gradient 9km trek from Gangotri and takes 4 hours to reach. The entire Gangotri-Gaumukh trek trail is beside the Bhagirathi (Ganga), with a view of the Bhagirathi twin peaks, and a magnificent view of the other peaks as well including Mount Shivling. You can camp for the night beside the Bhagirathi river in between beautiful Chir trees with a view of the mighty Himalayas and the sounds of the holy river giving you company.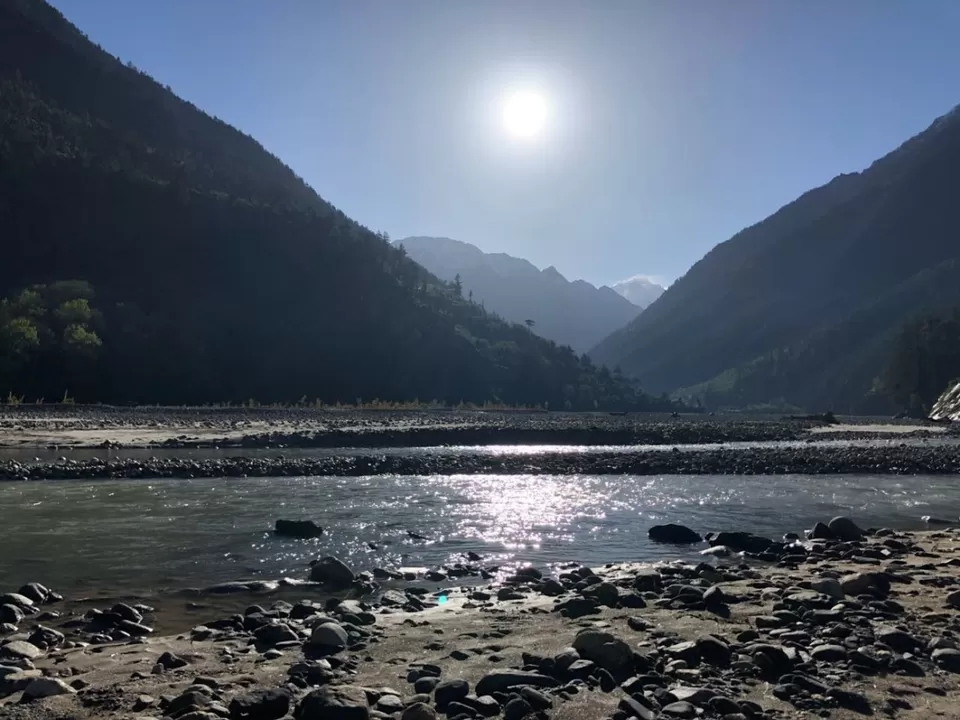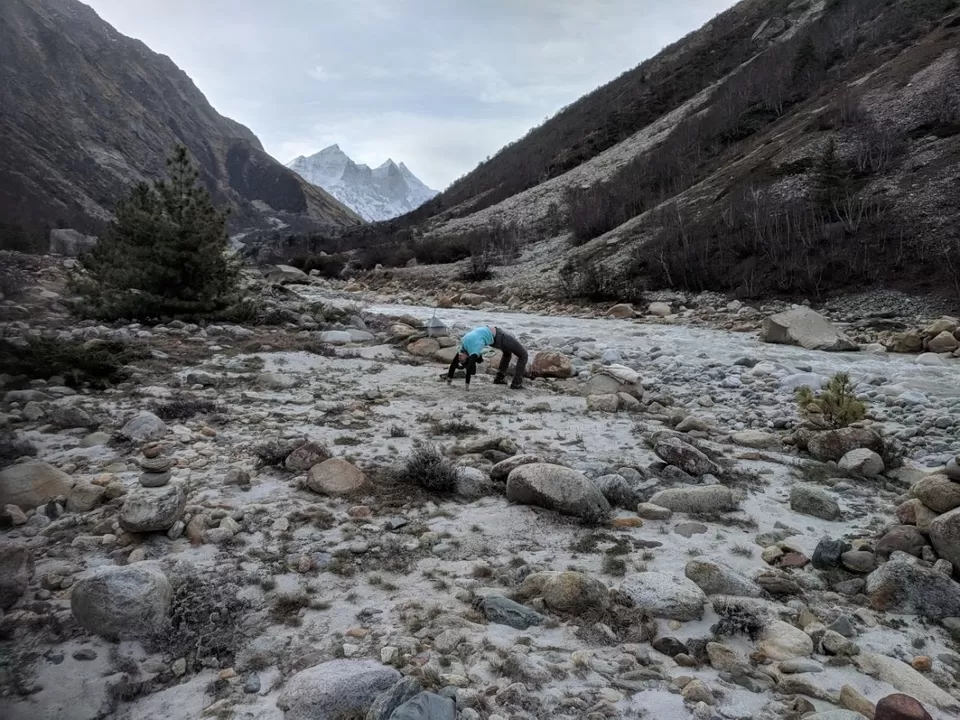 Day 3- is the trek from Chirwasa to Bhojwasa (3775m) – 6km moderate gradient. As you move from Chirwasa to Bhojwasa you will notice that trees thin down and you are just open to the mountains and rugged terrains. In winter (sometimes even summers) the entire Bhojwasa campsite is filled with snow and you are surrounded by nothing but 360 degrees snow mountains!! You will now start seeing tents/small houses of babas/yogis/yoginis who have renounced everything and settled here. They have evolved themselves to such an extent that no extreme weather affects them and they joyfully live feeling the presence of their inner soul merged with the cosmos. Just beside the Bhojwasa campsite, there is a small shivling, and beside that is the home of a baba, who sings kirtans and talks about his stories to all who visit him. Spending a few moments with these wonderful saints is indeed life changing!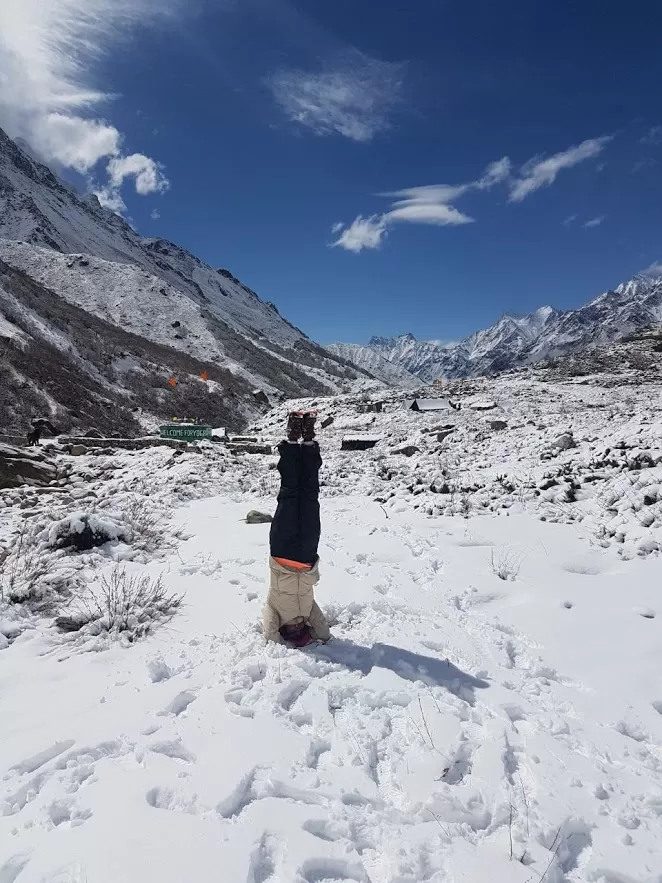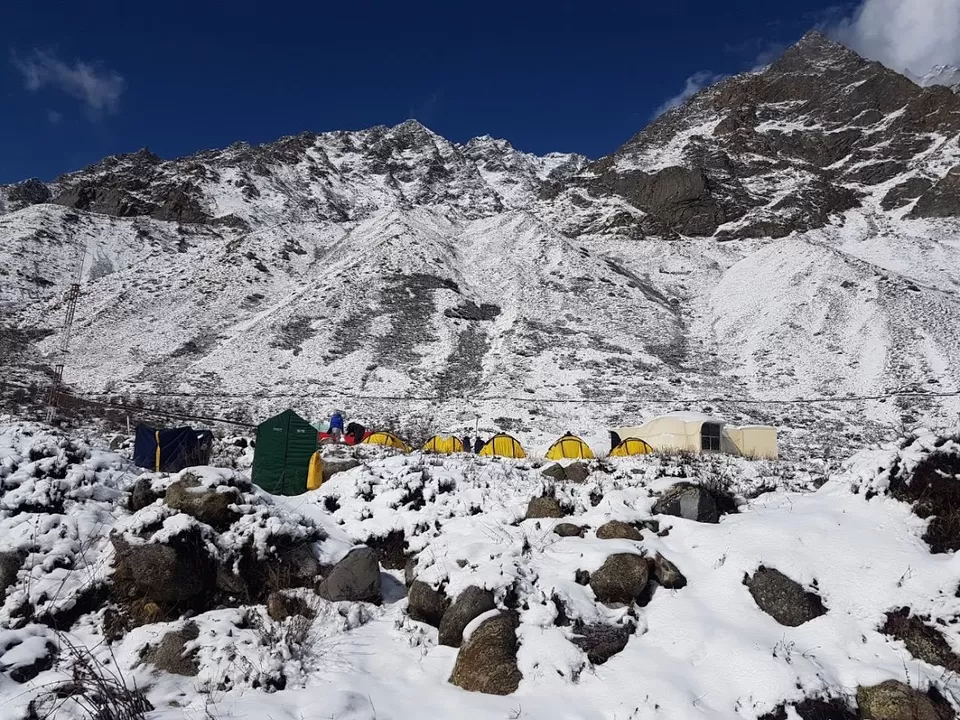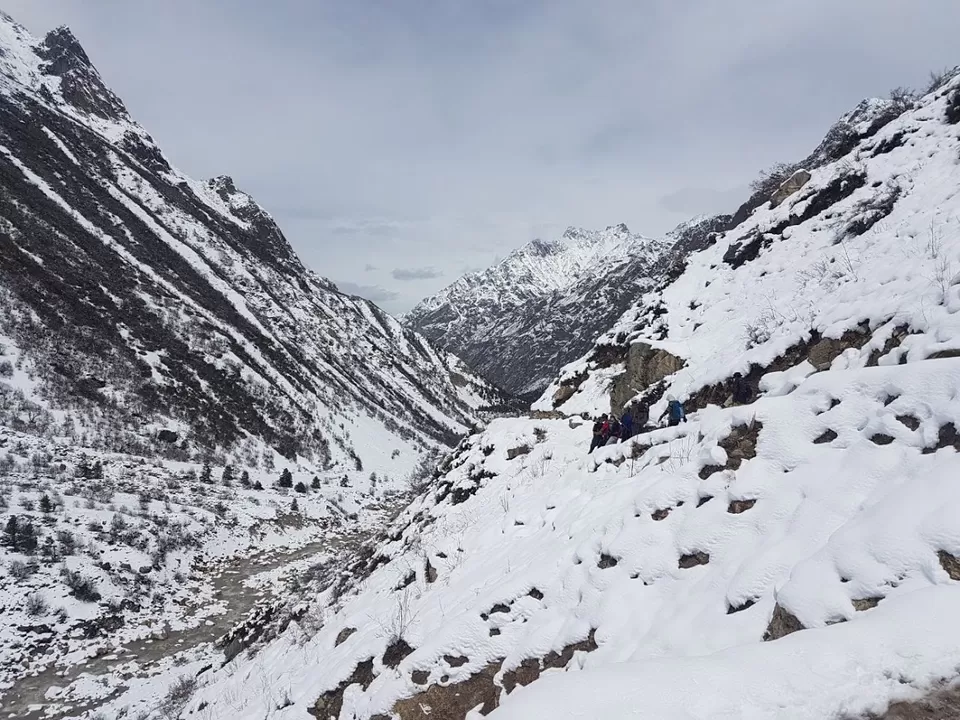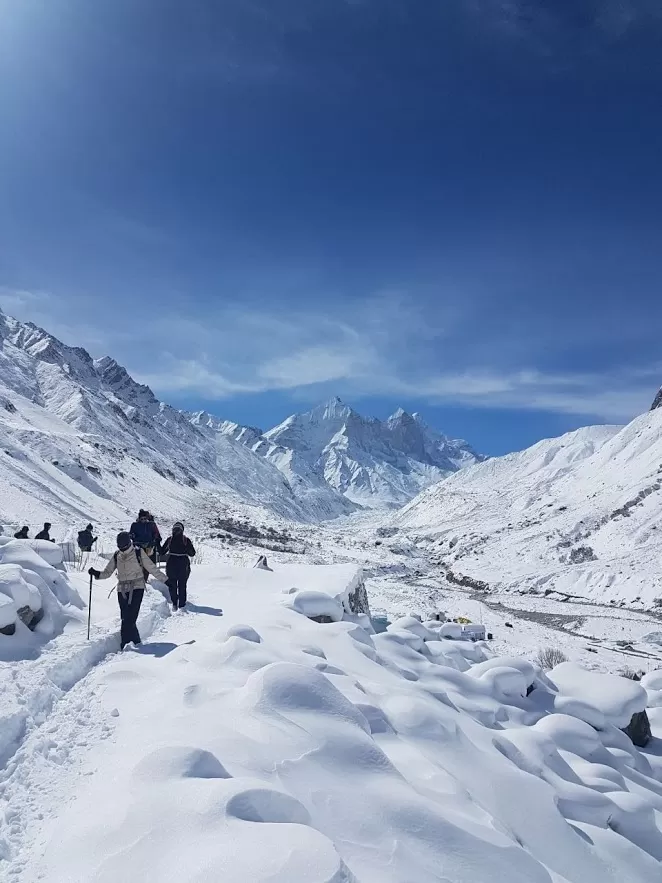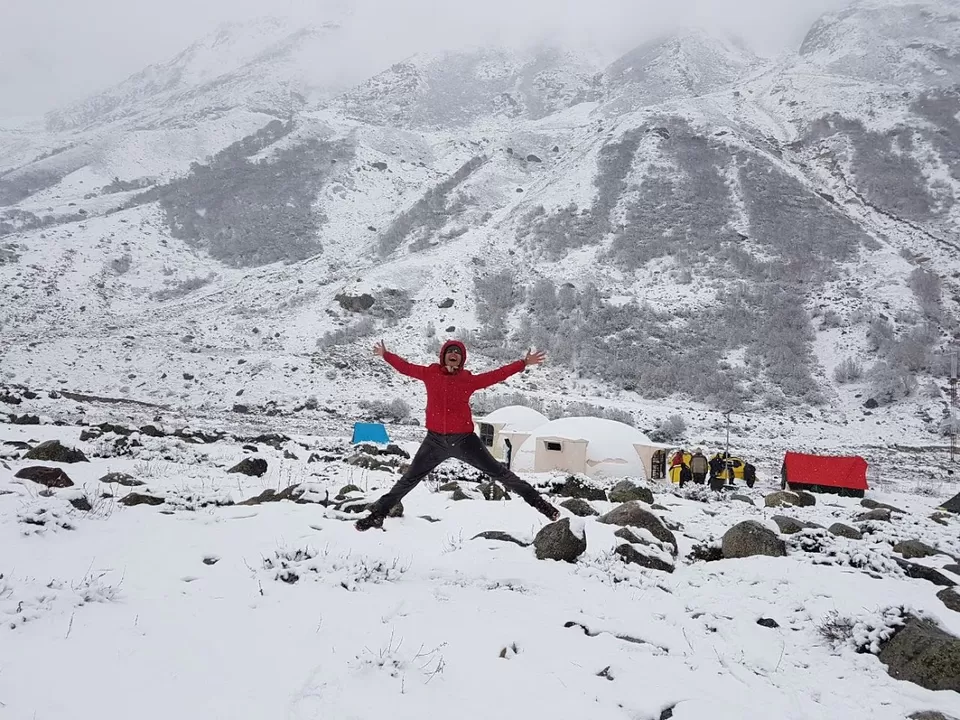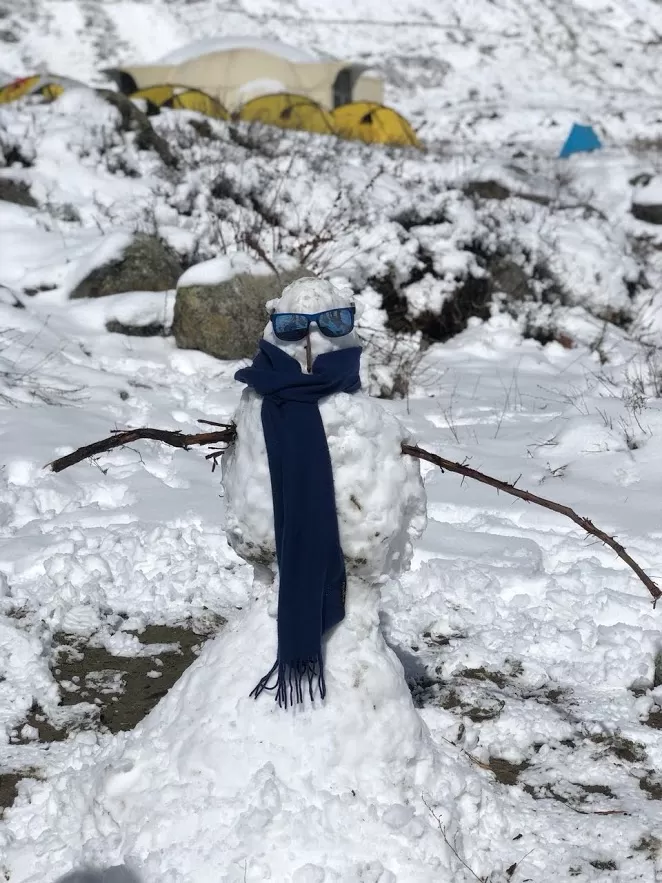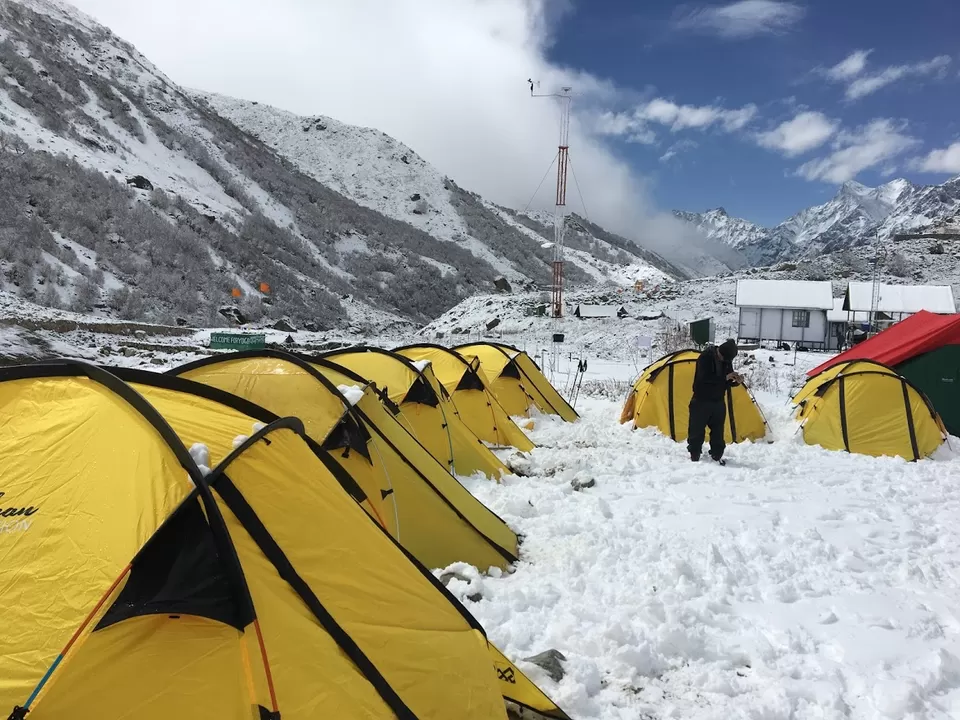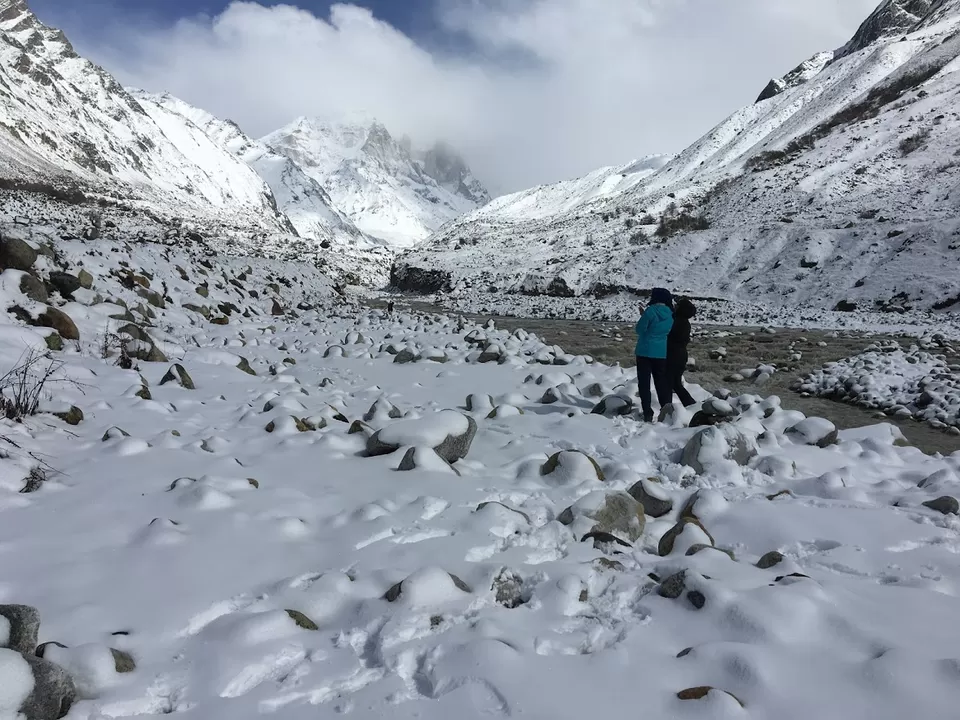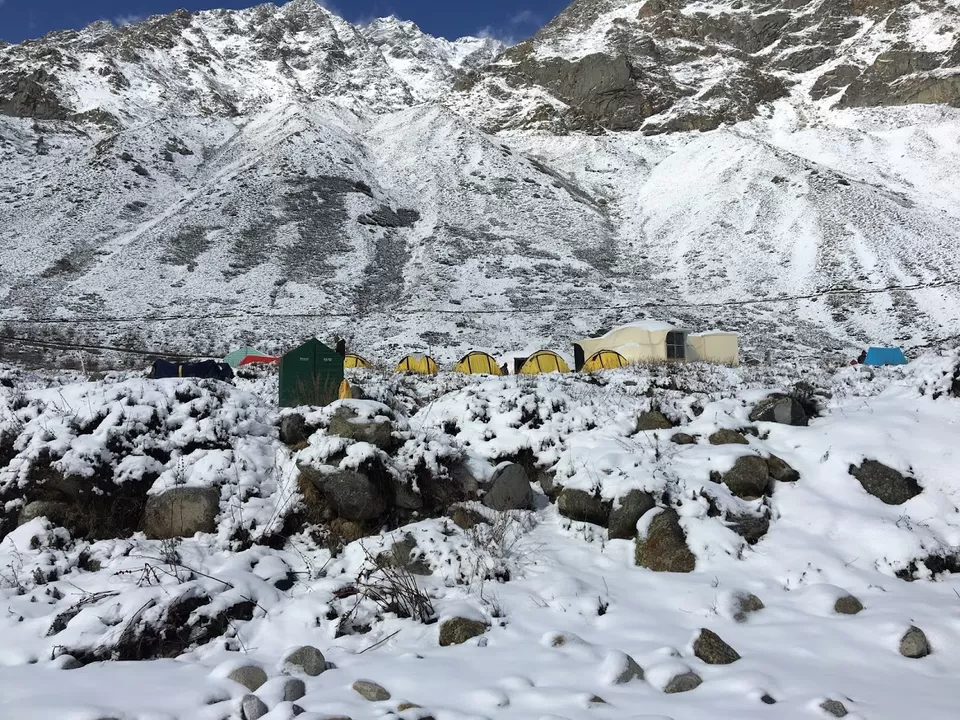 Day 4- (if weather permits and here only it gets totally unpredictable) is the climb from Bhojwasa to Gaumukh (4km trek) and then to Tapovan. Gaumukh (13200 feet – 4023m) – 'Gau- cow' and 'mukh-mouth' got its name due to its shape and from here the Gaumukh glacier flows as river Bhagirathi onto Earth
History of River Bhagirathi –
King Bhagirath, was very troubled in his dreams by cries from his ancestors who had an awful end. He meditated for several years to Lord Shiva who then asked Ganga devi to flow on earth to cleanse Bhagirath's ancestor's souls. Since the earth could not have taken the force of mighty Ganga, he placed Ganga on his head, and she flowed through the strands of his hair onto the earth thus with a controlled flow. She cleansed the sins of the king's ancestors and continues to cleanse the sins of all her devotees thereafter who take a sip in her with a pure heart. The river was hence called Bhagirathi (named after King Bhagirath). River Bhagirathi starts at the Gaumukh glacier (where Lord Shiva kept Ganga devi on his head – close to Mount Shivling and Mount Meru) and flows down for 2525km and ends at the Ganga Sagar in the Bay of Bengal.
After you reach Gaumukh, you need to cross across the glacier waters to reach the other side to climb to Tapovan. Tapovan comes from 2 words – Tapas meaning penance and Van meaning forest- it thus translates to Forest of penance or spiritual practices. The Gaumukh – Tapovan climb is steep but once you reach the site, the divine aura is blissful! Tapovan is at the base of Mount Shivling and is full of meadows and streams. At 14640 feet, it is the home for several rishi and saints and talking to them makes us understand the reality of life!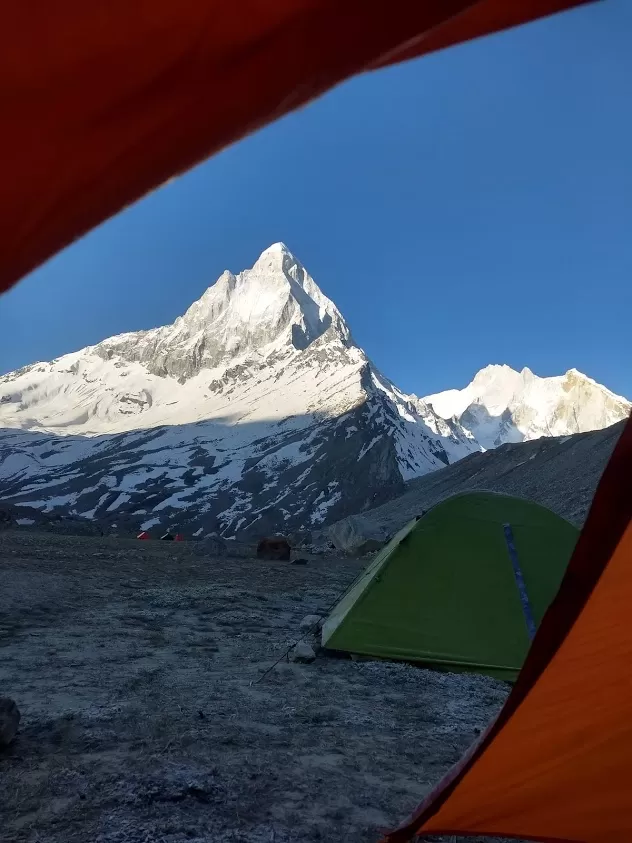 And here, we begin our 18km trek to Gaumukh and then further Tapovan.
With global warming, the Gangotri glacier is receding and the snout has already receded 18km. Let's act before she vanishes. Our rivers came down to help humanity, it's now time we help them and behave responsible! Save Rivers! Save Water!