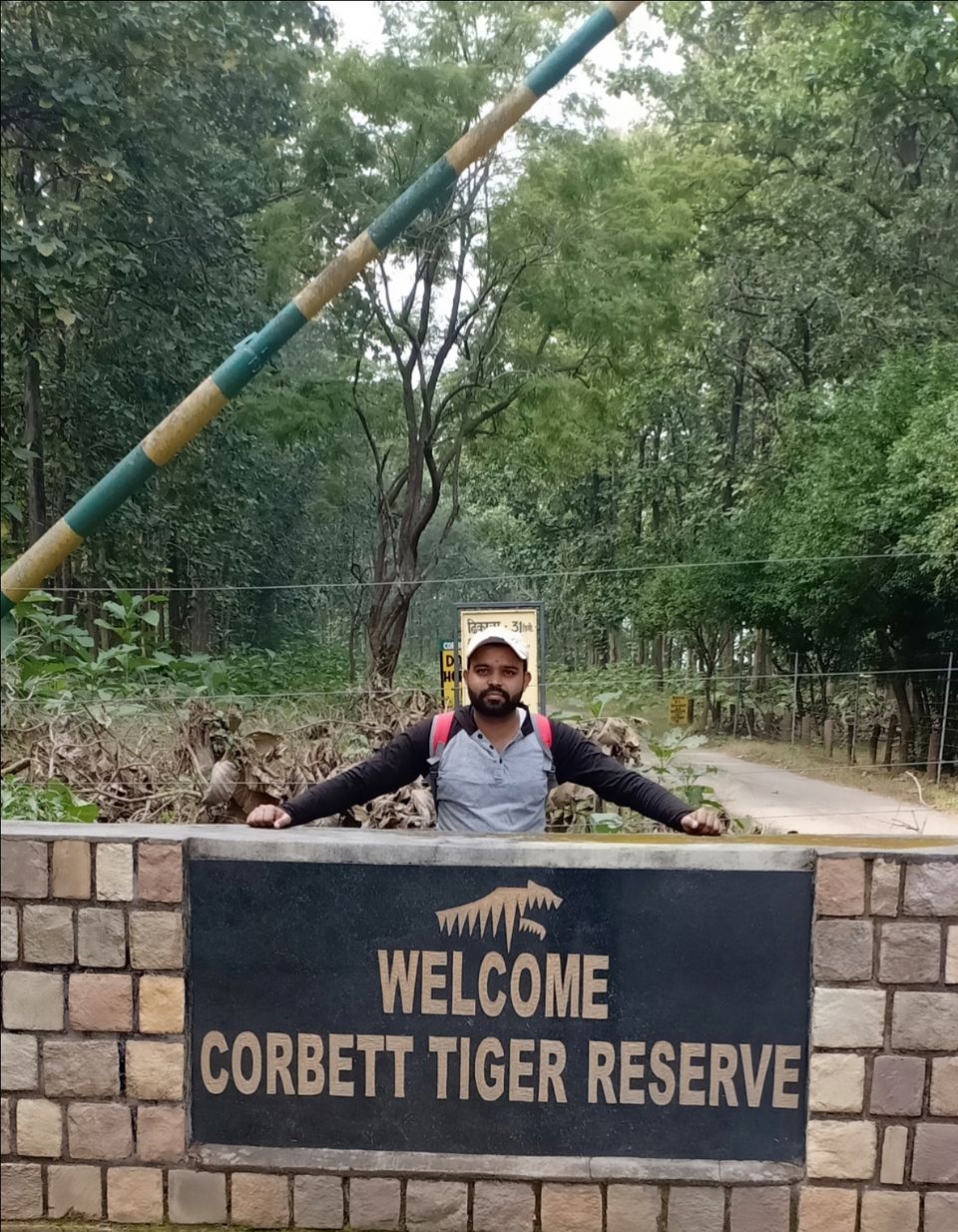 Hello my traveler world
CheLa The Excited Traveler welcome all of you.
Hope everyone booked , visit , explore, excited for upcoming trips,
Starting of my November month Trip hangover & hangout journey of weekend for same again uttarakhand.
It's my continuously 3rd trip of uttarakhand after Lansdowne, Nanital
Now this time Jim Corbet , Ramnagar UK on my mind
There is something humbling about mountains. Maybe it's their tall and grandiose appearance or the initial intimidation when you cast your eyes on it. But ultimately, the most humbling part is the sense of accomplishment that you get after climbing one.
The feeling of achievement, appreciation for the journey, and the chance to be outdoors. In no particular order, here's best mountain journey to hopefully inspire you to seize your days and lead a life of adventure.
Never measure the height of a mountain until you reach the top. Then you will see how low it was."
I like the mountains because they make me feel small.
'They help me sort out what's important in life.
The mountains are calling and I must go.
Hike more. Worry Less
Plans to protect air and water, wilderness and wildlife are in fact plans to protect man.
I feel more confident than ever that the power to save the planet rests with the individual consumers.
When one tugs at a single thing in nature, he finds it attached to the rest of the world.
The best friend of earth of man is the tree. When we use the tree respectfully and economically, we have one of the greatest resources on the earth.
During this weekend tour I visited famous temple of Maa Garjiya than trekking to nearly British suspension bridge and spend almost 2 hours to capture some memorable moments.
This morning changed my mind and explore more natural beauty of mountains of uttarakhand.
Garjiya Devi Temple is a noted Devi temple located in the Garjiya village near Ramnagar, Uttarakhand, India, on the outskirts of the Corbett National Park.[1] It is a sacred Shakti shrine where Garjiya Devi is the presiding deity. The temple is situated over a large rock in the Kosi River and is one of the most famous temples of the Nainital district,[2] visited by thousands of devotees during Kartik Poornima, a Hindu holy day celebrated on the fifteenth lunar day of Kartik (November – December) Mostly worshiped by Uttrakhand peoples.
The first priest was Pt. Keshav Dutt Pandey who began worship of Devi Girija. There is also a statue of LakshmiNarayan of 9th century, made from black granite. Many people go there every day to worship in the temple. Many people bathe in the Kosi river near Garjiya temple.
*******************""
120 yrs old suspension bridge over Kosi river near the near Garjiya Temple, Ramnagar, Uttarakhand, India
*******************
introduces you to the great man EDWARD JAMES CORBETT
it is located in Jim Corbetts heritage village in Choti haldwani on Kaladhungi road just @ the T-point where the left turn takes you straight to Sukhtal.
Guided walk is available into Jim corbetts heritage village adjacent to the museum .
it is the winter residence of Edward James Corbett, popularly known as Jim Corbett.As he lived in a place surrounded by wilderness, he became a wonderful naturalist with great love for the wild.He was a simple & generous human & very brave as well. He was a great naturalist , author & hunter who shot down many maneaters of Kumaon & saved the villagers who almost worshipped him like God.He is an icon for wildlife & nature conservation.
this winter residence was built in 1922 & is still going strong ( modern day real estate developers may learn a thing or two ? )
This house is now under the care of forest department.
he considered the fellow villagers as his family & when he left for Kenya , he did not sell of Chotti Haldwani but, rather distributed the land amongst his fellow villagers as a gesture of his love & generosity towards them.
he had first served in the railways in Bihar he & then in the British army & even fought in first world war .
he was also associated with several business ventures.
******************
Kosi River
- On my trip to Corbett I had this opportunity to experience this beautiful river.
- The river is nice but my appeal to all whoever visits Kosi river is not to pollute it.
- I would suggest everyone to visit Kosi river early in the morning if possible.
- Kosi river is set-up in a beautiful environment in the surroundings of mountains.
- If someone loves nature then this is the place to visit if you are nearby.
Hope you enjoy it, I would like to share my journey with you . Feel excited and motivate for next Trip.
Stay tuned with me
Travel much more
Hangover & Hangout
Be eco friendly tourist.