So this is the 2nd part of my trip series after the Vattakanal leg of the journey to be followed by Ranikhet. 
My father was in the army, and among the many places I had the privilege of growing up in, one of my favourite was the small town of Pithoragarh, deep in the heart of the Kumaon Hills, in the late 80s. The place is remote even by today's standards, but back then it was really in the middle of nowhere. Kids were not allowed out alone after dark, stray dogs were regularly culled as they attract leopards and attacks by leopards and Tigers on villagers living in remote Hills around the military station was frequent. Kumaon and it's man eaters thus hold a very personal connection for me and of course I grew up on a staple of Jim Corbett's man eaters of Kumaon like so many of us :) 
I was thus very excited to visit the Jim Corbett National Park after nearly 25 years before proceeding up to Ranikhet. We flew to Delhi and from thereon by bus to Moradabad, Kashi put and Ramnagar. After 8 grueling hours, and a journey involving deluxe bus, autos, state transport bus and local transport busses, we reached Ramnagar from where a taxi took us to our resort - The Den Corbett, located in Kumeria, in the northern edge of the reserve and about an hour's drive from Ramnagar, which is at the southern border of Corbett, and is the main town in the region and also houses the forest department office which manages the park. For its popularity, the park is surprisingly terribly connected  to Delhi and the Uttarakhand Govt would do well to add a couple of Volvo busses on this sector, atleast during peak season. 
Anyways, The Den is very beautiful property and the main structure is a 150 year old British Hunting Lodge made of stone and wood. All the rooms have been done up in a similar theme and they even have a kick ass tree house you can stay in. The place has a great massage center, great food and is located on the banks of the Kosi river. However, while the staff is brilliant, the management absolutely sucks! 
On the website, the resort promises guided treks, safaris and the works. Now any comparable property in the south like the Sarai etc, actually have their own jeeps which are permitted into the reserve forests, very knowledgeable naturalists who accompany you on walks and safaris and follow the strict guidelines enforced by the forest department, which is why they are permitted in the 1st place. 
No such luck at Corbett. They moved to an online permit system 3 years ago where every individual has to go online and book a permit, hire a Govt approved jeep and only then do a safari. Now no such info was put up in the resorts website, and assuming the scene would be the same as the resorts we are used to down here, we didn't do any research assuming the resort would manage it as written in their website. As the permits were issued starting 45 days in advance and it was peak tourist season, we were told there would be no possible way to get a permit, and they didn't have a naturalist or guide to take us on treks around the property as well. 
What The Den did have was their own elephant, Pawankali, the tallest elephant in the range. So we decided to take an elephant safari in the forests around the resort. Now this is on the outskirts of Corbett and we weren't really expecting to see many animals, but surprisingly we actually got really close to several sambhar and spotted deers. They evidently don't get spooked because of the elephant and it was a real treat getting to withing a few feet of them. Pawankali then proceeded to descend a hill into a valley which was choked with 15 feet high lantana. I was talking to my friend about the Lantana Invasion plaguing many Indian forests when we're heard a series of loud roars and the elephant backed up and made a run for it. There was apparently a Tiger in the brush with a kill, and we were mock charged!!! The Tigers roar was so loud that it completely drowned out the sound of the elephant trumpeting as it ran!! One of the most surreal and adrenaline pumping experiences of my life!!! 
Anyways the next day, we went back to Ramnagar to try our luck for the permits. While we were shot down on that front, we learned we could take a safari to the nearby Sitabani range instead, so we hired a gypsy and took off on a 4 hour safari there instead. The driver took us on a long circuitous journey through riverbeds and Sal forests and while we saw many beautiful birds and pug marks, the tiger eluded us. 
On the morning of what was to be our last day of stay at Corbett, we went to the Dhanghadi gate to visit the museum. Now this gate is the entrance to the core forest area of Dhikhala, which is an open grassland zone. While one can visit all the other Corbett zones for a day trip in Gypsys, only 15 seater open canters are allowed into Dhikhala for the day trip (One trip at 6 am and the other at 12.30). However, there is a forest guesthouse complex located right in the heart of Dhikhala and one can actually book a stay there. It is only if you stay there RE Gypsys allowed. Alternately, you can also use the Forest Department elephants stationed at the guest house. 
So I was chatting up the guards at Dhanghadi gate and learned that while all permits were booked out, a lot of people missed making it for the early morning canter safari because of the cold and over sleeping, and if we waited there in the morning, and if there were seats available, they make manual permits and allow us on board. We decided to take a chance and extended our stay by a day. 
This additional day gave us a chance to visit Kaladhungi (30 Kms) from Ramnagar, where Jim Corbett's old house has been converted into a museum. Behind the house is the heritage village of Choti Haldwani which was settled by Jim Corbett and which you can read about in his book "My India". It was lively to actually see what he had written about and the villagers have started a couple of decent home stays and organize birding events and treks and nature walks in the vicinity. Totally worth staying there a couple of days. 
Anyways, next morning, we got to the Dhanghadi gate, freezing our assessment off at 6 am the next morning. As luck would have it, one of the Canters was nearly empty and we were able to make it on the safari after all, and what an experience it was! 
The core Dhikhala area brings to mind the African Savanah. Wide open grasslands, dominated by the Ramganga reservoir and teeming with wildlife. We stopped for breakfast at the guesthouse where you can stay the night and it is absolutely enchanting. Apparently booking for the guesthouse open online 45 days in advance and are sold out in minutes, so keep that in mind and plan accordingly. 

A few tips:
DO NOT rely on the resort to manage your safari bookings. Do it yourself online, especially if you are travelling during peak season. Get your safari permits first, before booking your travel and stay options. 
DO try and stay at the Choti Haldwani heritage village if possible. It gives you a real sense of history about the man Jim Corbett and also supports a small village community linked to the man himself. 
DO try and stay at the forest guesthouse I'm the Dhikhala region. It's absolutely the best way to experience the forest reserve over safari visits to any of the other zones. 
DO use the small local transport busses that ply between Ramnagar and Mukeria. Most of the resorts and guesthouses are on this stretch. To get anywhere, you have to use taxis which can cost around a 1000 bucks per trip. The local busses will get you where you need to in under 50 bucks and are a fun way to meet locals. However, busses stop after 4.30 pm so plan accordingly. 
DO NOT rely on cards. The resort we stayed in was a good, expensive one with a machine, which didn't work due to bad connectivity and bad management. You can find ATMs at Ramnagar and Muhan, but since getting anywhere if you don't have your own vehicle is a pain, please load up in advance. 
Overall, a wonderful trip as we got to do an elephant, a jeep and a canter safari and hot charged by a Tiger in the bargain. However, do not go there expecting it to be as well run as some of the forest ranges down south and elsewhere and try being as well prepared in advance as possible. :) 
Thank you for reading if you made it this far!! Cheers and happiness - Akshay!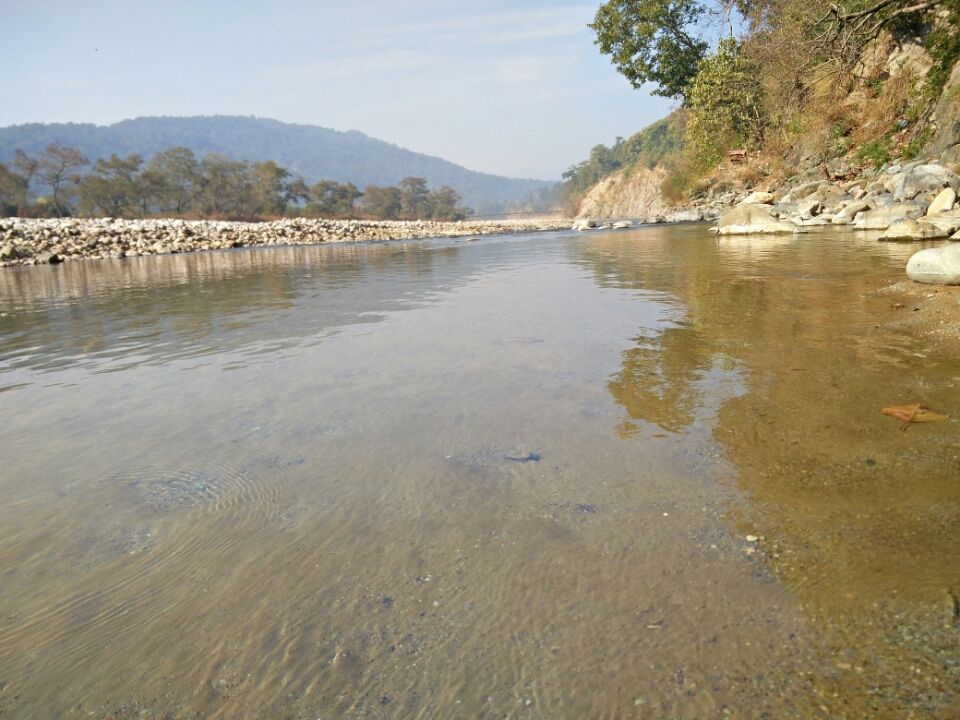 The Kosi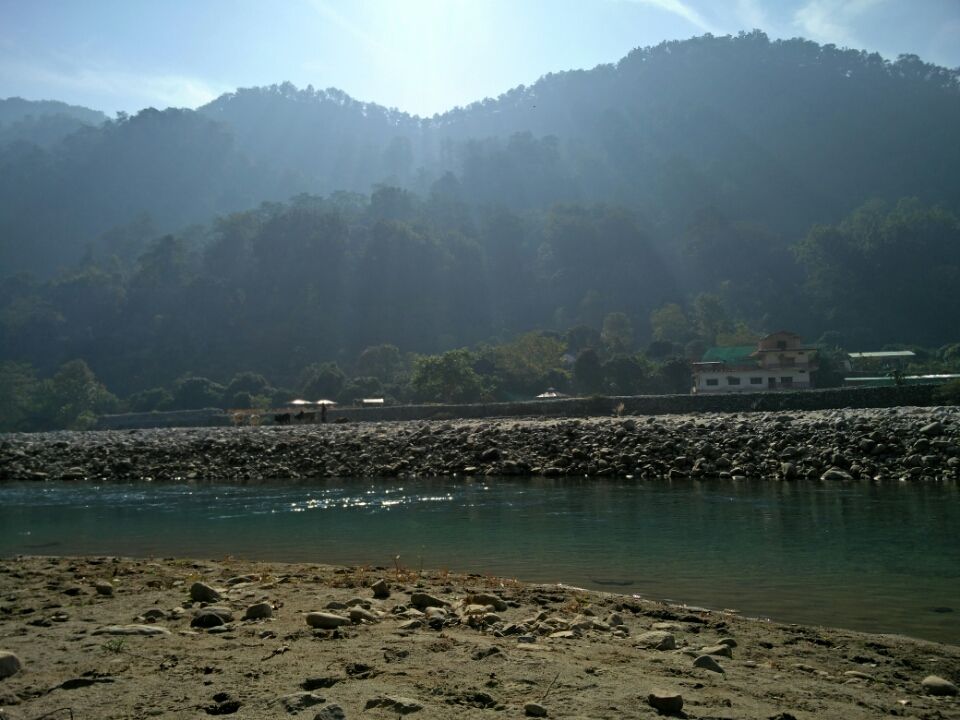 more Kosi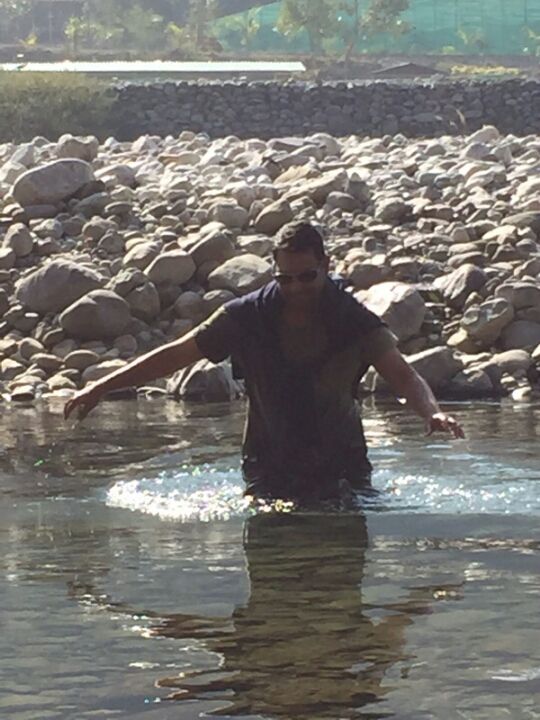 Didn't expect it to get so deep :P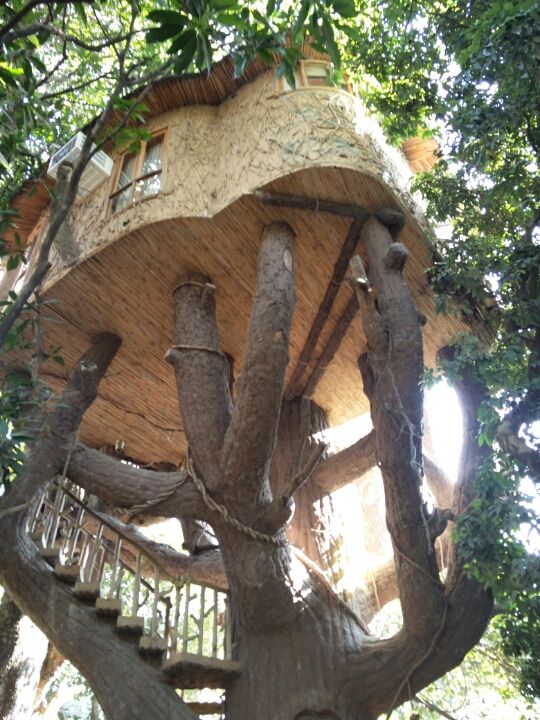 Treehouse at The Den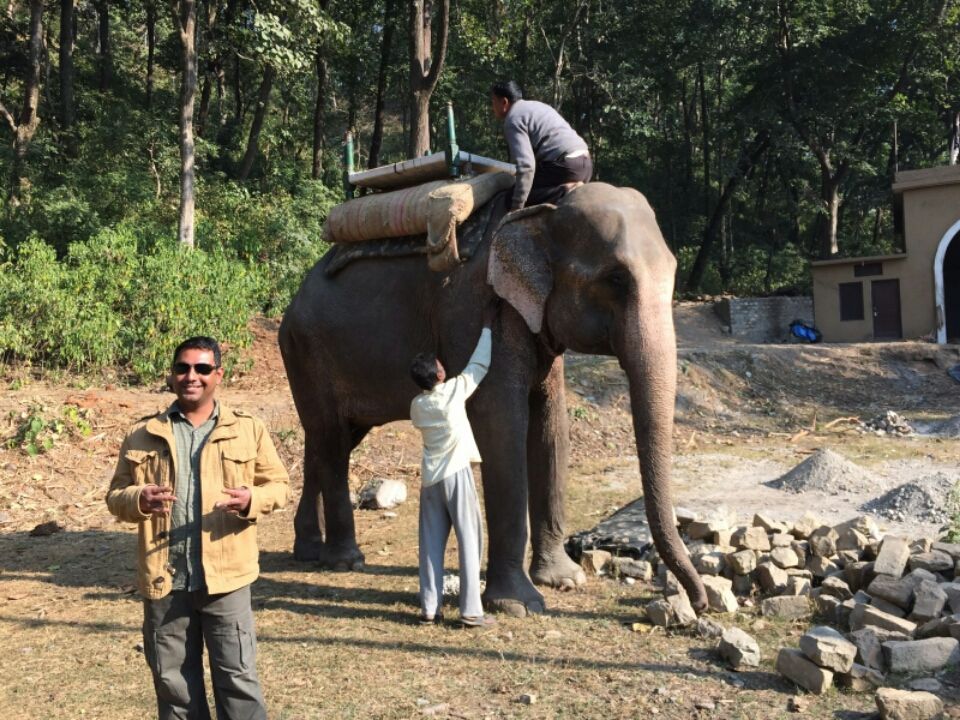 Pawankali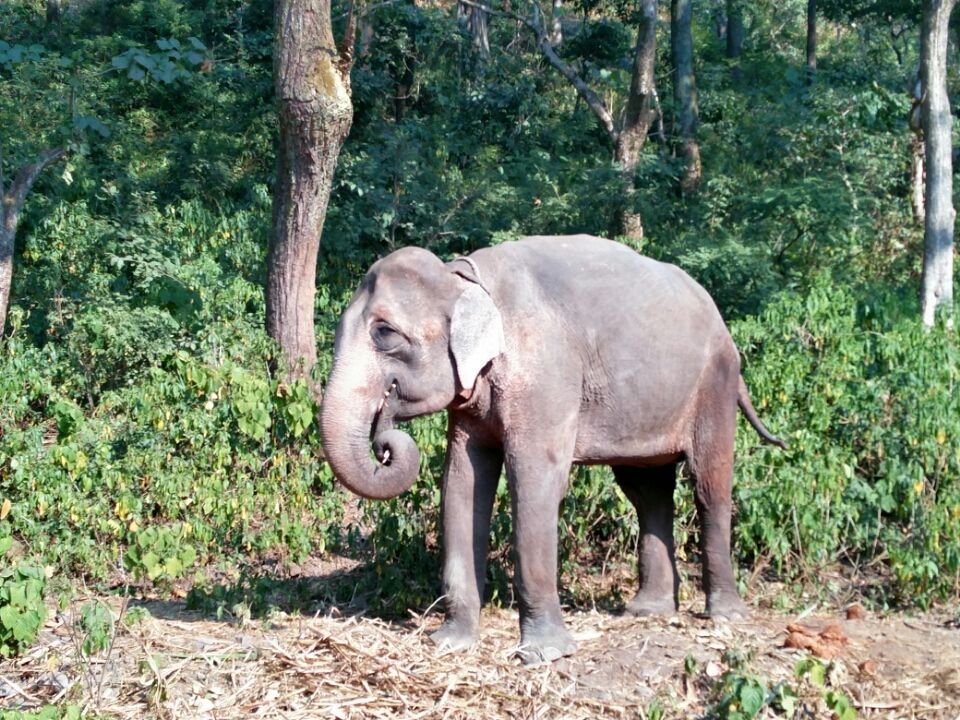 The ultimate 4WD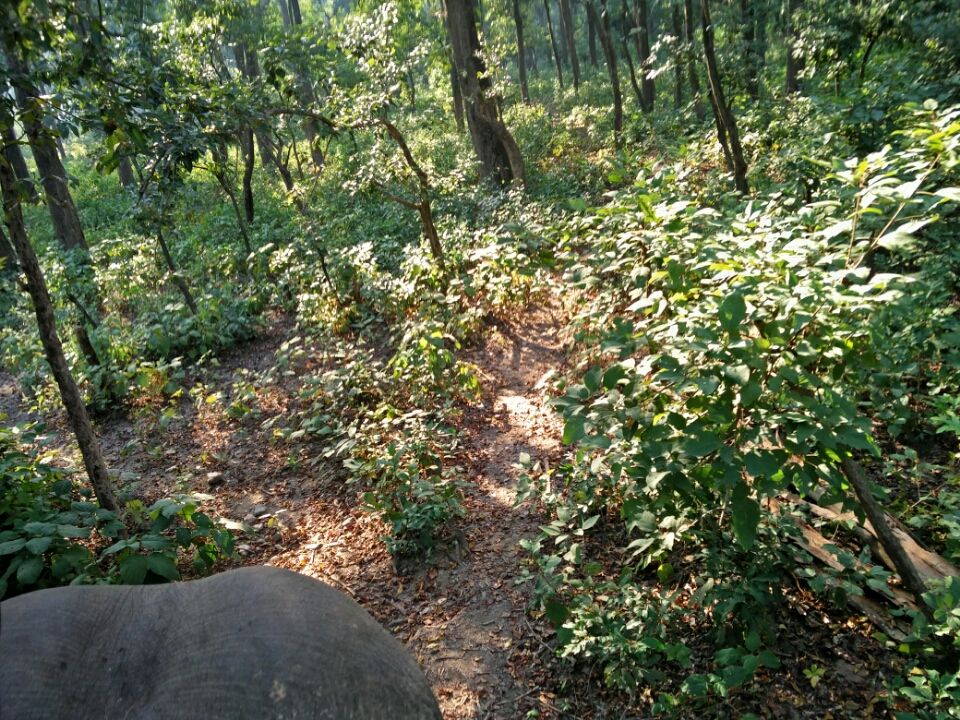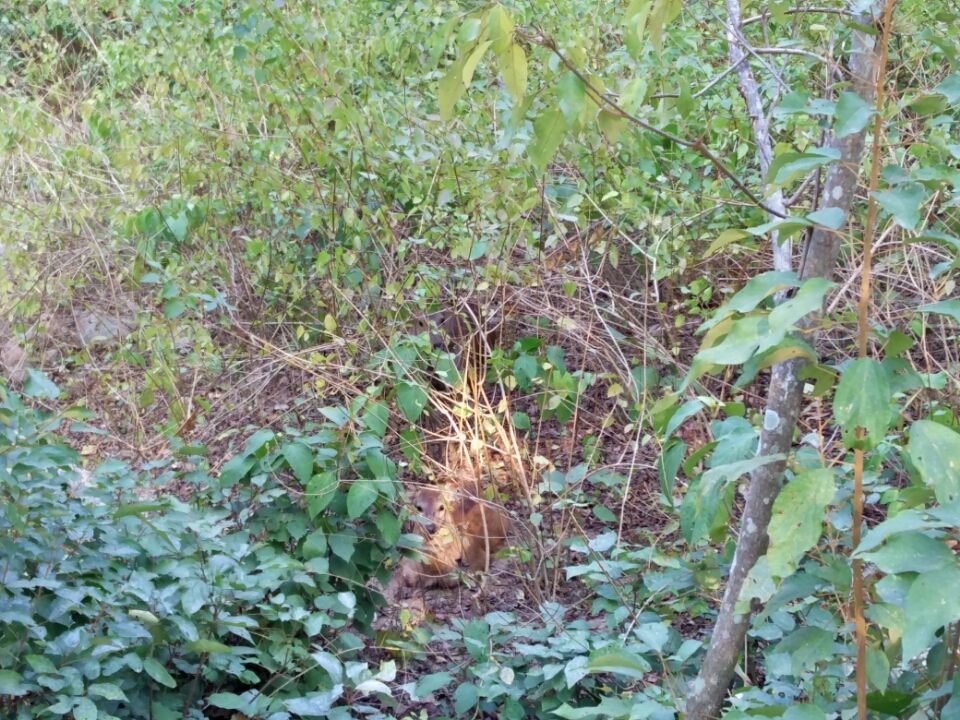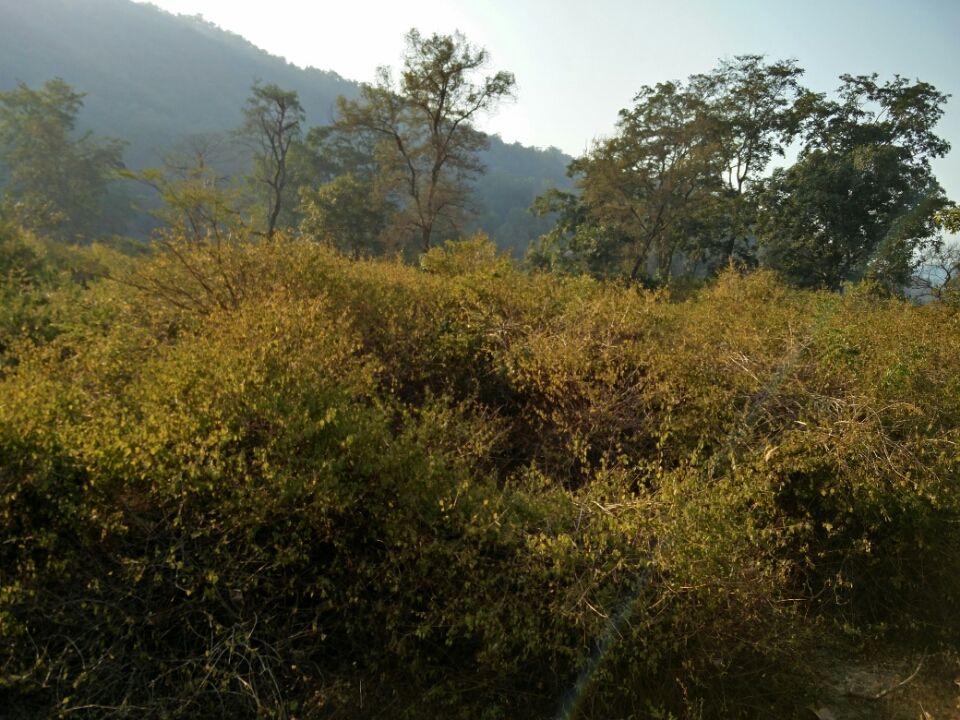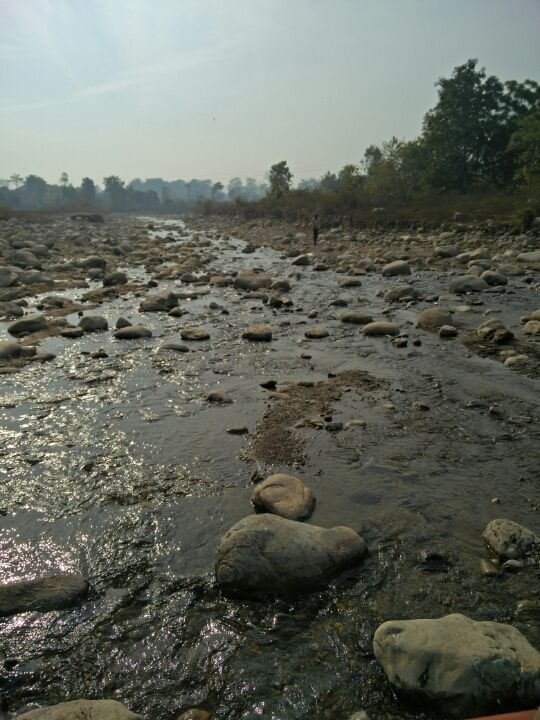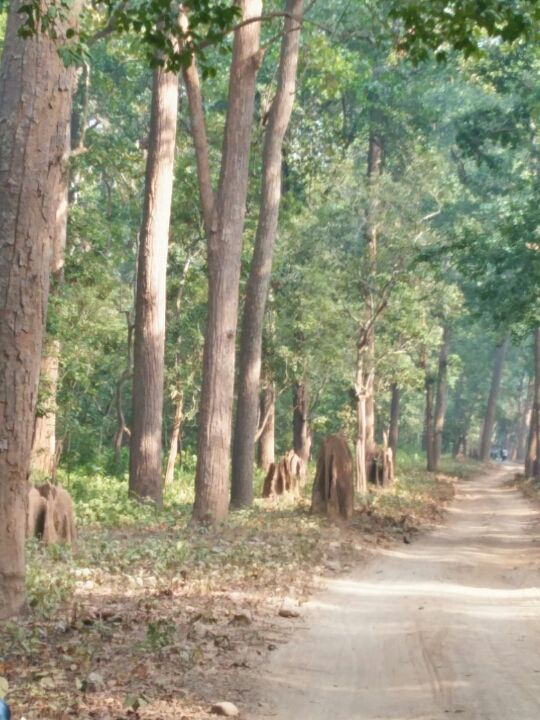 Forest Trails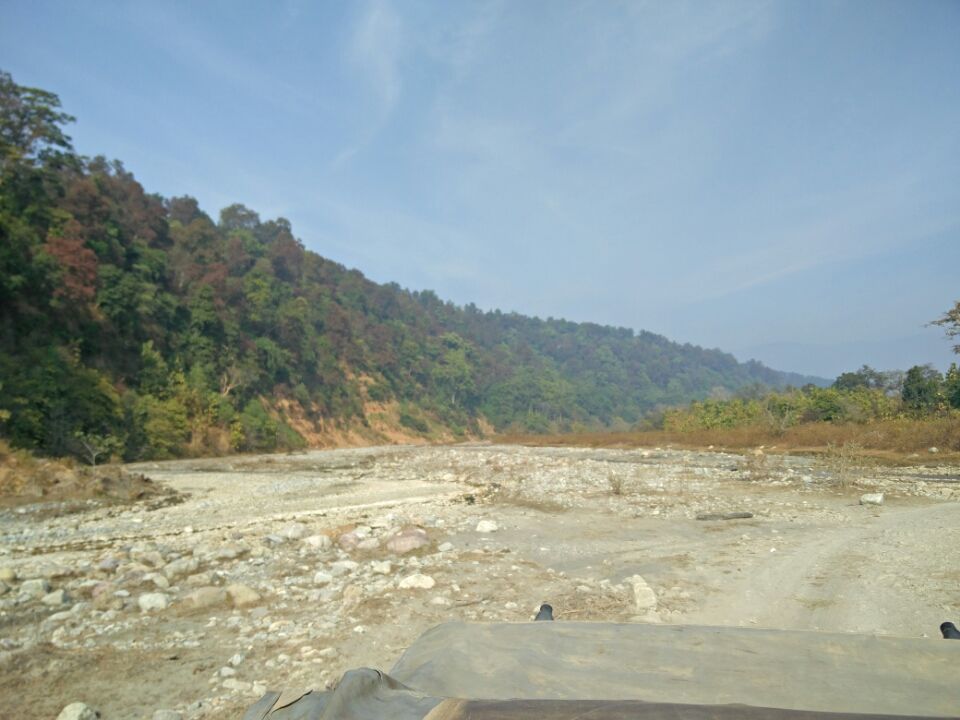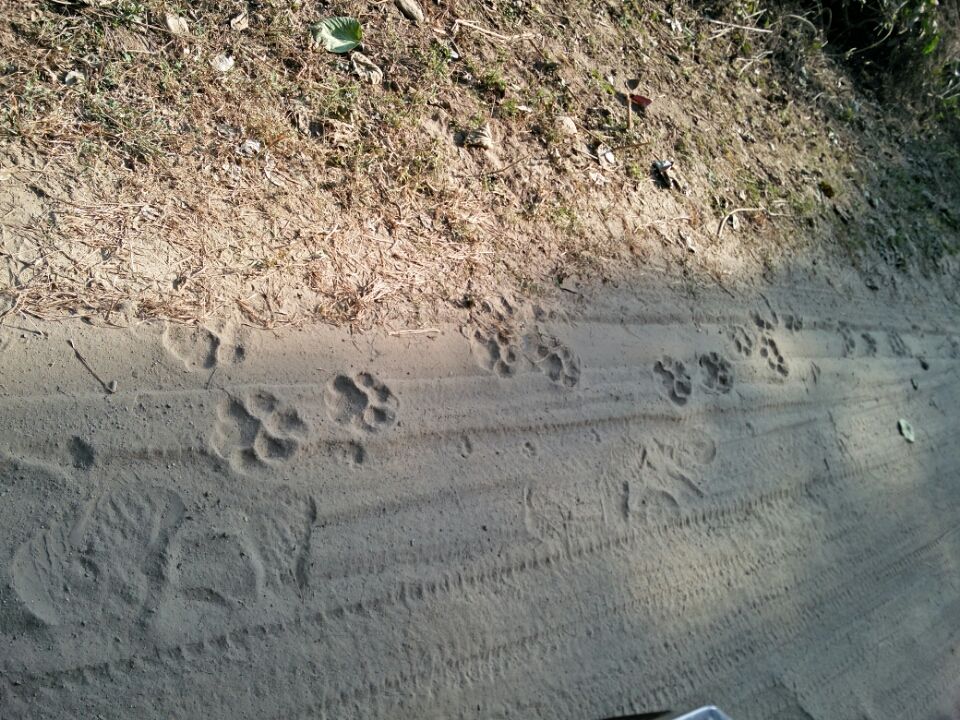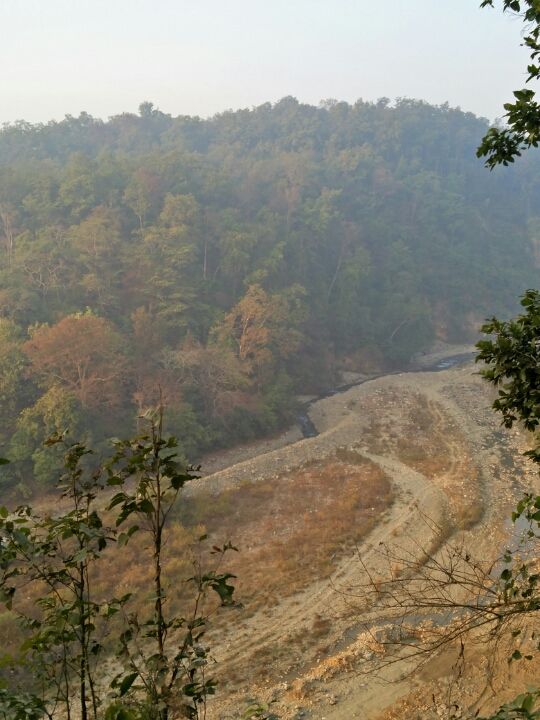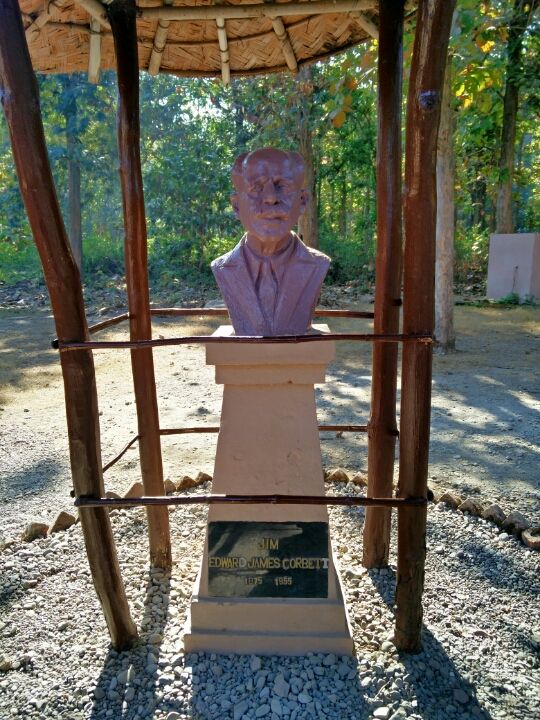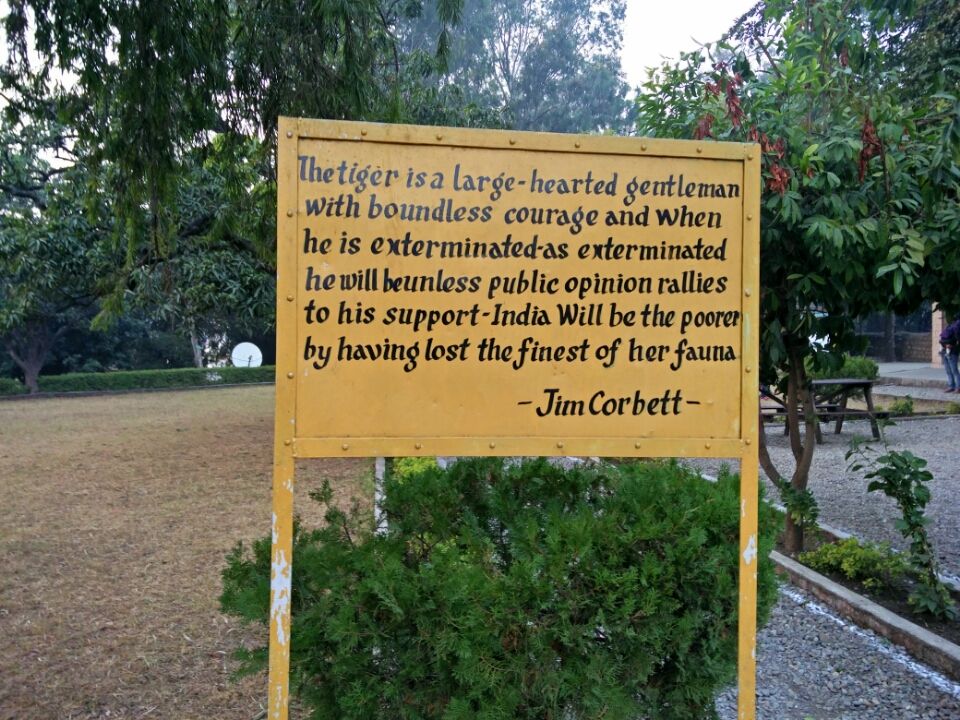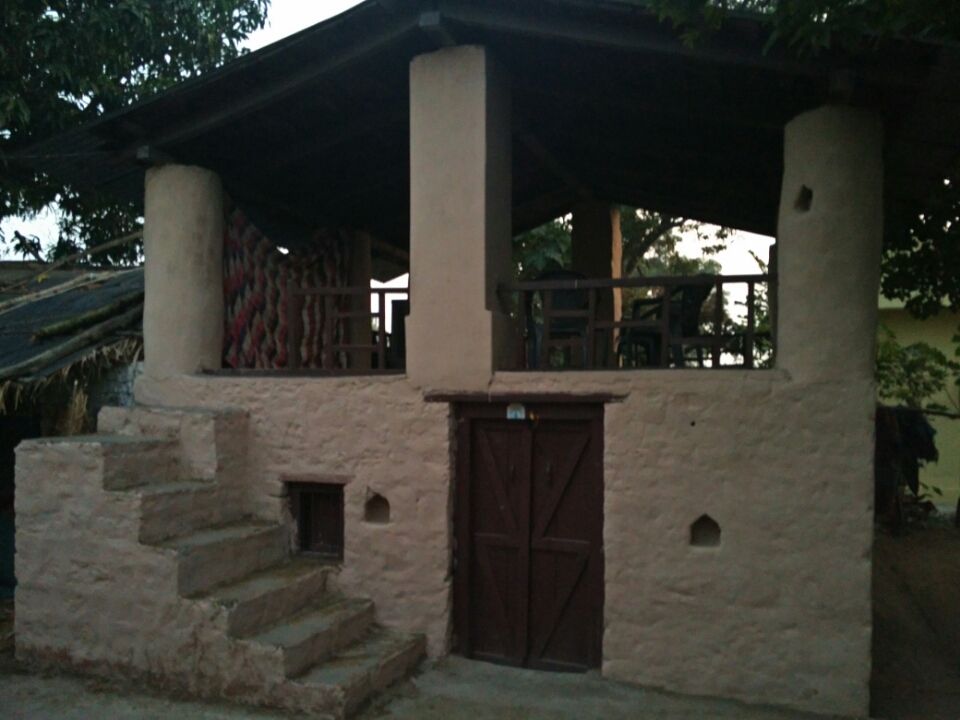 Choti Haldwani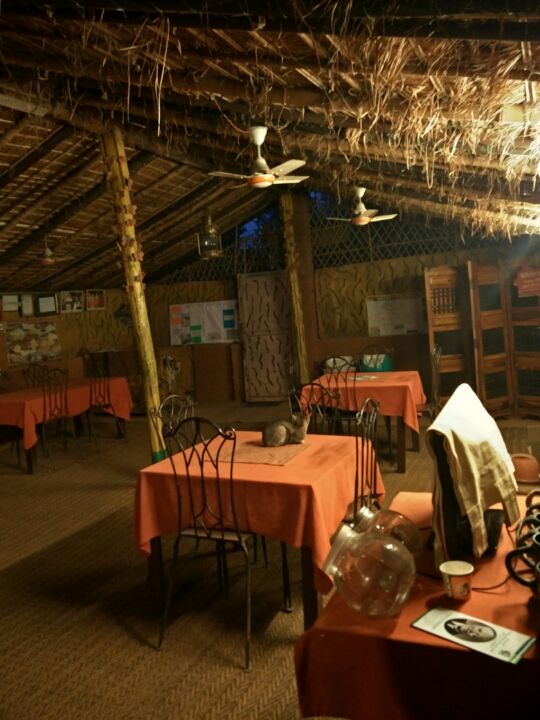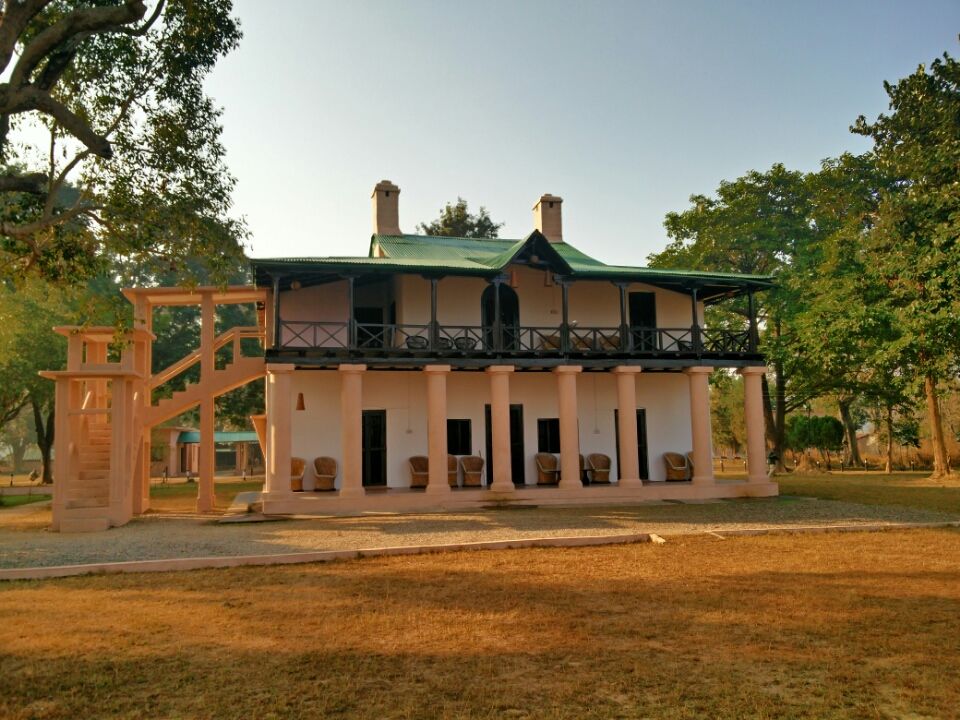 Dhikhala Forest Guest house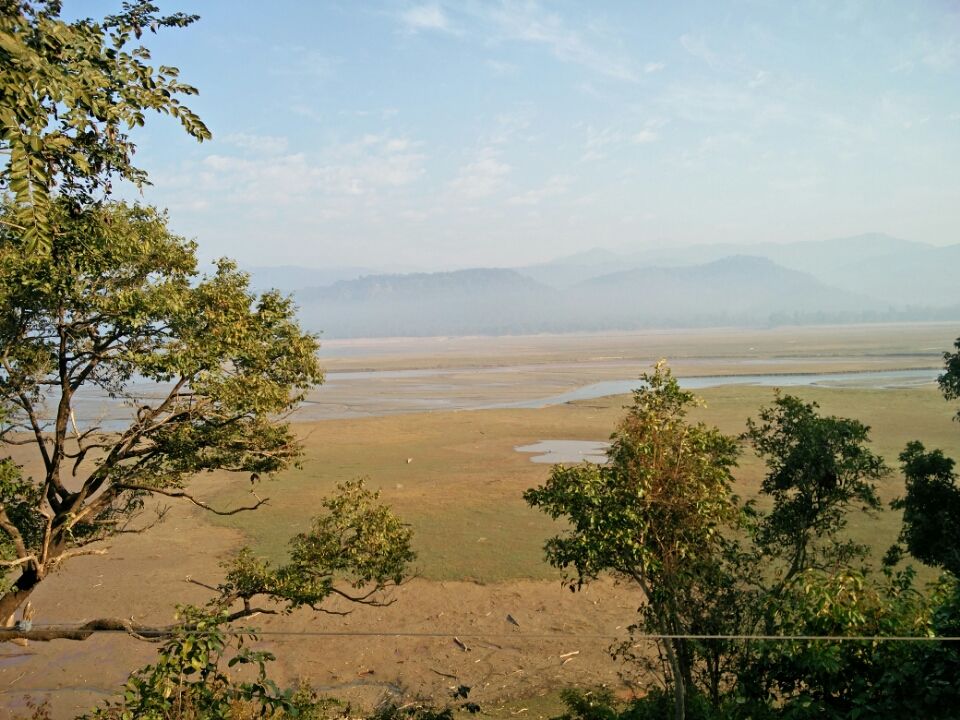 Grasslands with Ramganga reservoir