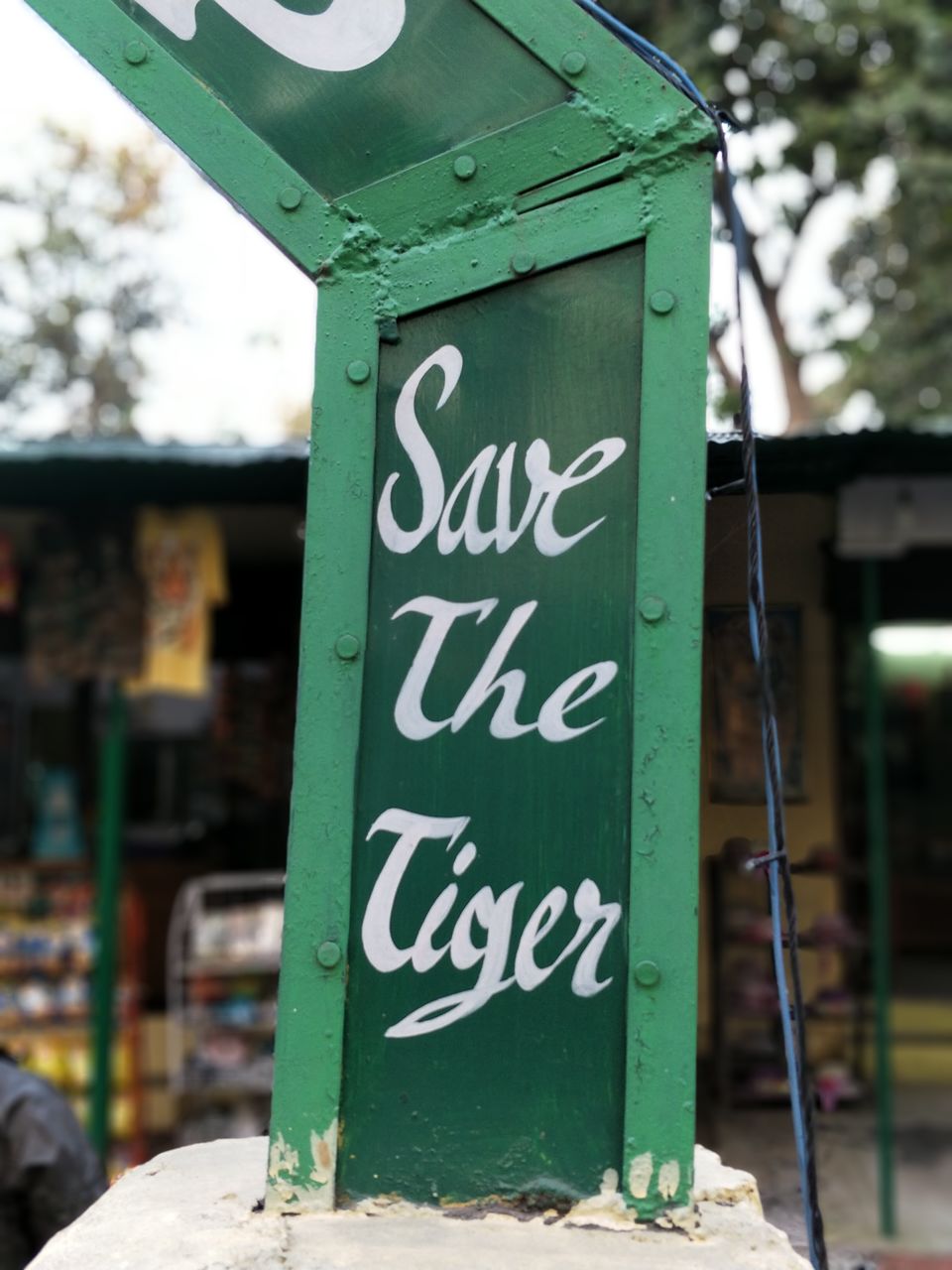 08:00 pm, 11 Nov 2017
We reached our hotel and took tea. we were all singing some random song to enjoy the moment. we had bluetooth speaker to add on to enjoy the moment. we were playing and singing some evergreen old songs.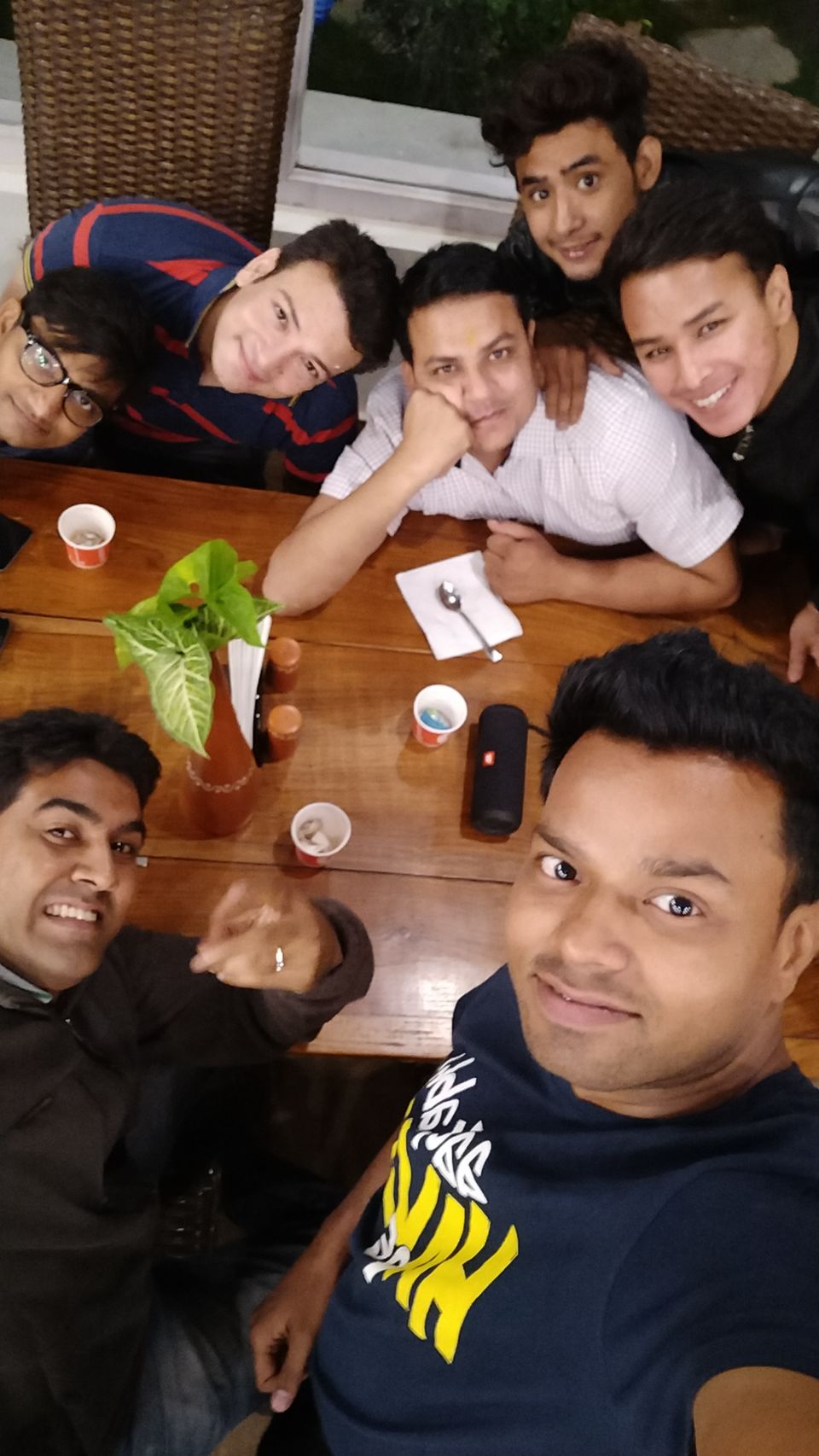 After this small session, we were expecting to have the bonfire and some local musicians to sing for our.
They really made our evening. we took the snacks to enjoy that moment. Everyone was getting crazy to the music and the bonfire. The musicians were also amused to see such responsive group. we took the mic from the musicians to sing our own songs. haha!
Some people took their phone to record this moment. some were going live on social media. These people were hero for the moment.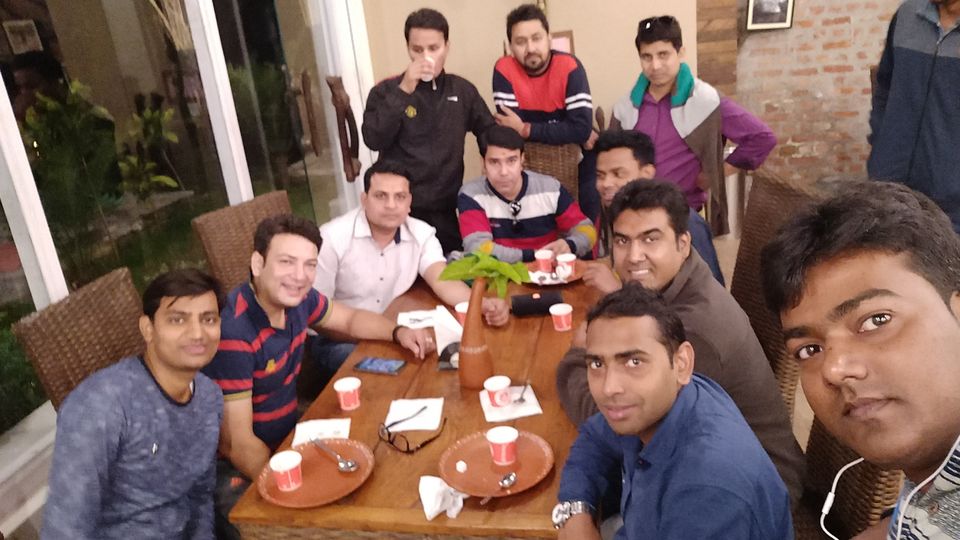 After having the crazy evening with the huge group. we took some rest. Every one got busy in chit-chat. Some were calling their family. Some were getting more crazy shit over each other.
This evening has become most happening evening for all of us. We had a huge speaker, so we took chance to continue the jamming session. We were playing some shitty songs and all went crazy to it.
We took the chance to announce a law. People who are dancing can stay in room if they are shirtless. None of the person hesitated at that moment. People went crazy after that. People were dancing like you could never seen before.
After this shitty and amusing session, we took the chance to put our legs at rest. we took our dinner and went to sleep.
Next Destination ? Jim Corbett national park...