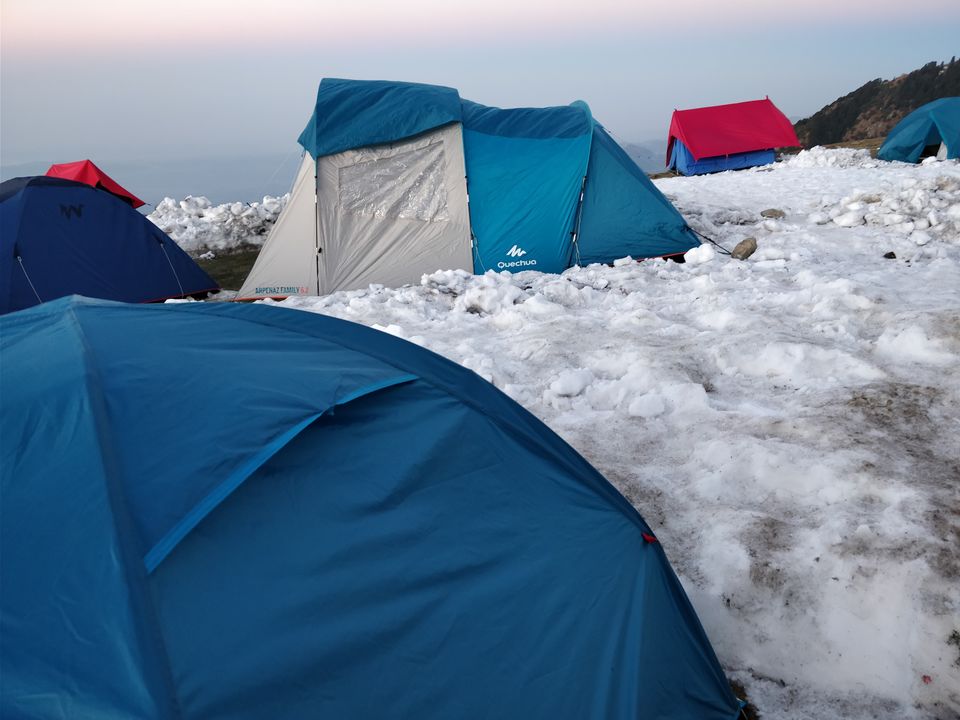 After having our evening tea and pakodas, we were doing all the chit-chats. we were discussing our future plans in our life. we were also pulling each other legs for past mistakes.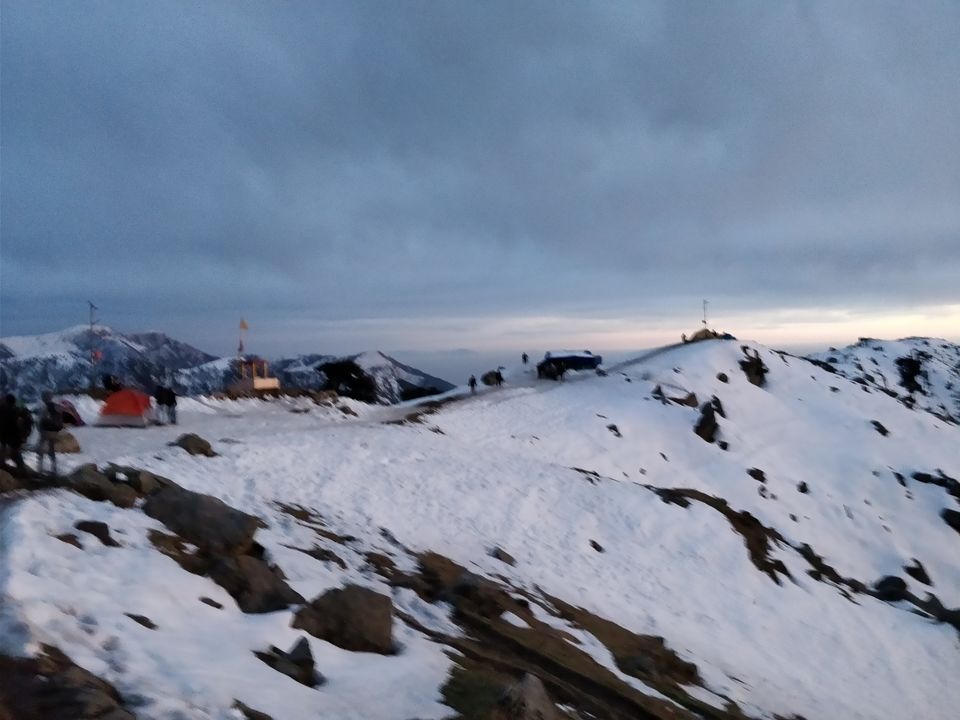 During journey, we got to meet a guitarist on the way. He was with our group. So, we have now decided to go out of the tent around 08:00 pm.
we started looking nearby tents if we could find that guitarist guy. we are planning to sing songs in group with that guitarist.
finally, we found that man. He didn't hesitated to perform in small group. He took out his guitar and started playing guitar.
Rest of time was too good. Everybody was singing song in same tone. Nobody was trying to become Lata Mageshkar or Mh. Rafi.
we all had a good time in the evening.
Around 9:30 pm, our guide told us that our dinner is ready to serve. we all attacked on the food like we were hungry from 10 days. ahahaha!....
This was full moon day. So, we could see each other in the moonlight. After finishing our dinner we went to our tents.
Now, we could feel much cold here. It was all windy. we packed our tent. we took our sleeping bags and get into it.