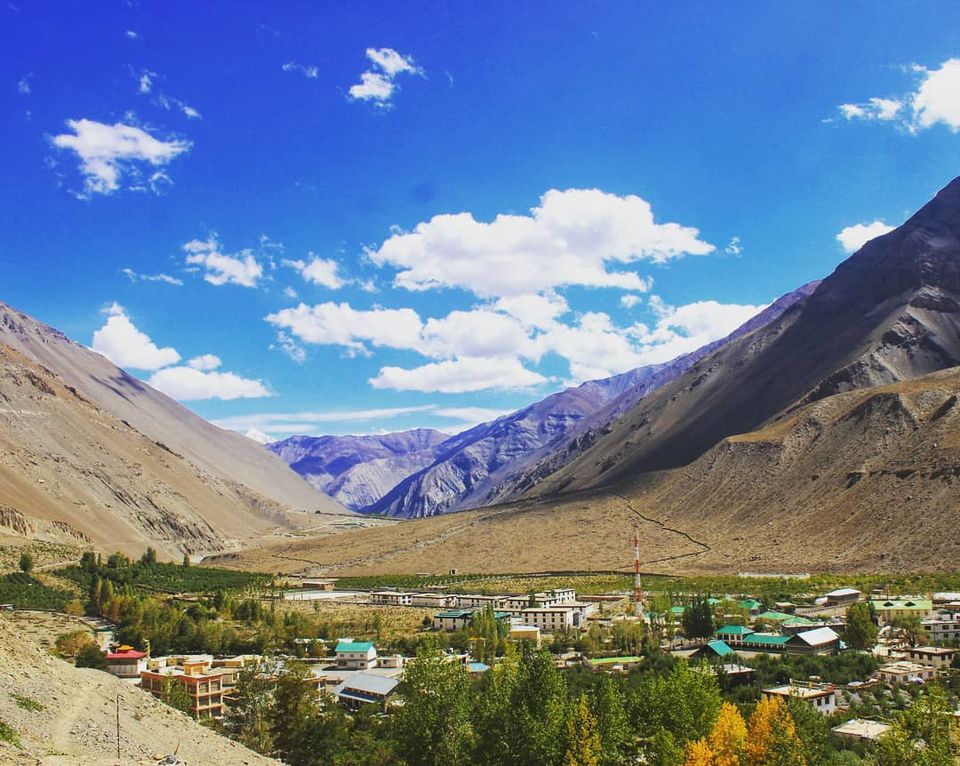 The sun was playing hide and seek. Was it really playing or was it just hiding? The only thing prominent were rain, clouds and fog.
The weather was perfect for a trek. So we decided to walk all the way to the famous Suicide Point of Kalpa. It took more than an hour to cover the 4 k.m stretch from the Narayan Nagini temple. The journey was so beautiful that we forgot we had to reach the suicide point and return also.
There were Apple orchards throughout the way. Those Red apples looked so beautiful hanging in the trees. Sheeps grazing in the lush green mountains and the great Himalayas still covered with clouds were a treat to the eyes. The mountain people crossing us always had a smile on their face which can make your day.
The place is so lovely that it takes all the pain away. It is rightly said that the journey is sometimes more beautiful than the destination and this small trek proved it.
After spending some time we trekked back as it was getting dark and we had to return to Recong peo. We bid adieu to Kalpa after having a coffee in the village. The bus journey to Peo from kalpa also gives a mesmerizing view of the mountains. I was so tempted to stay back in Kalpa.
After coming to Peo, we enquired about the bus to Kaza which was at 5:30 in the morning. The officials at the stand told that we should get the ticket at 5 in the morning as the bus gets full quickly.
So after a bus journey of almost 21-22 hours followed by trek of 8-9 k.m, will I be able to get up in the morning to catch the bus ? ????
Stay tuned....