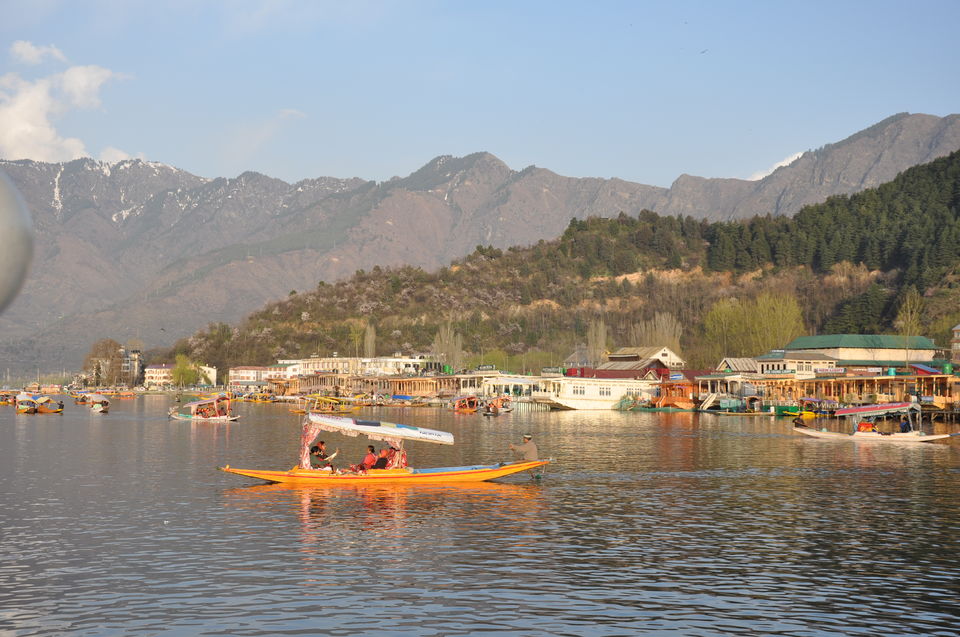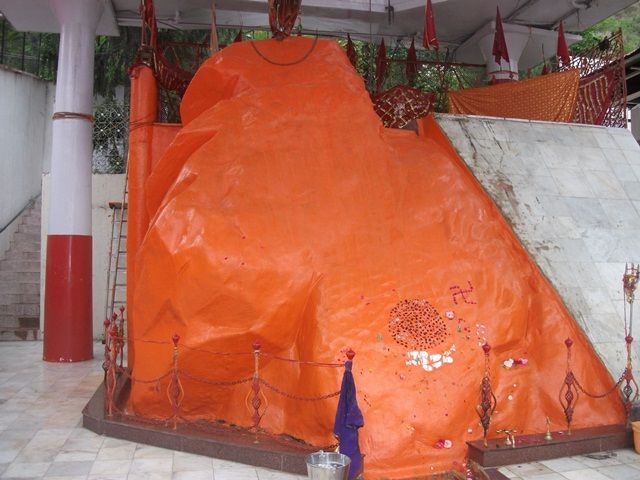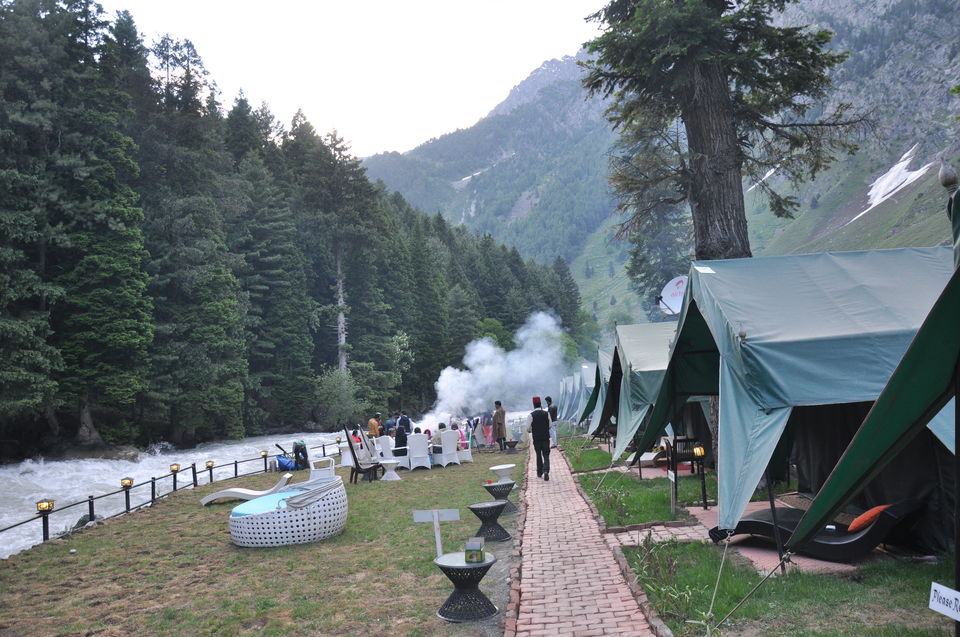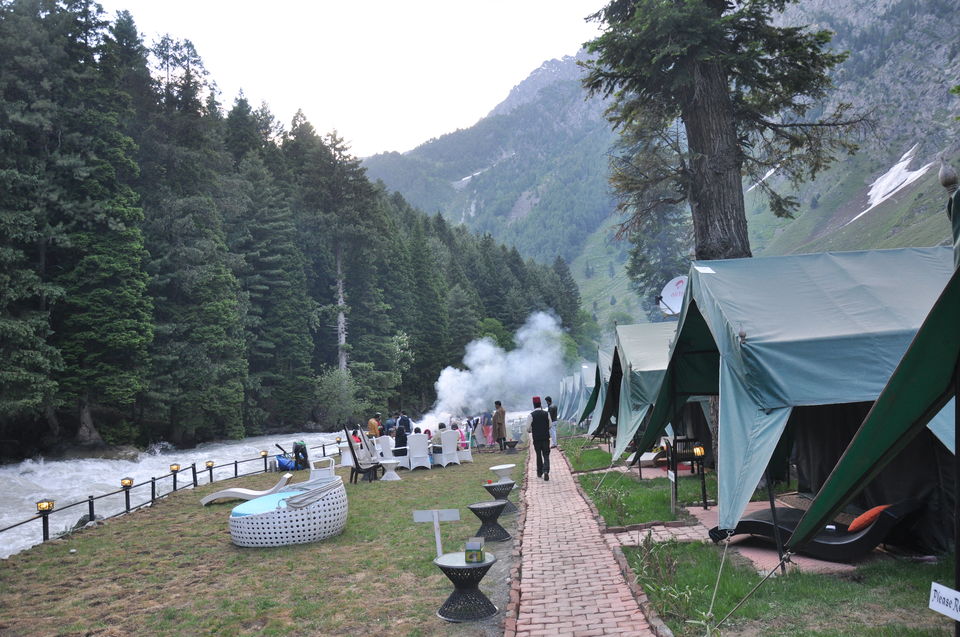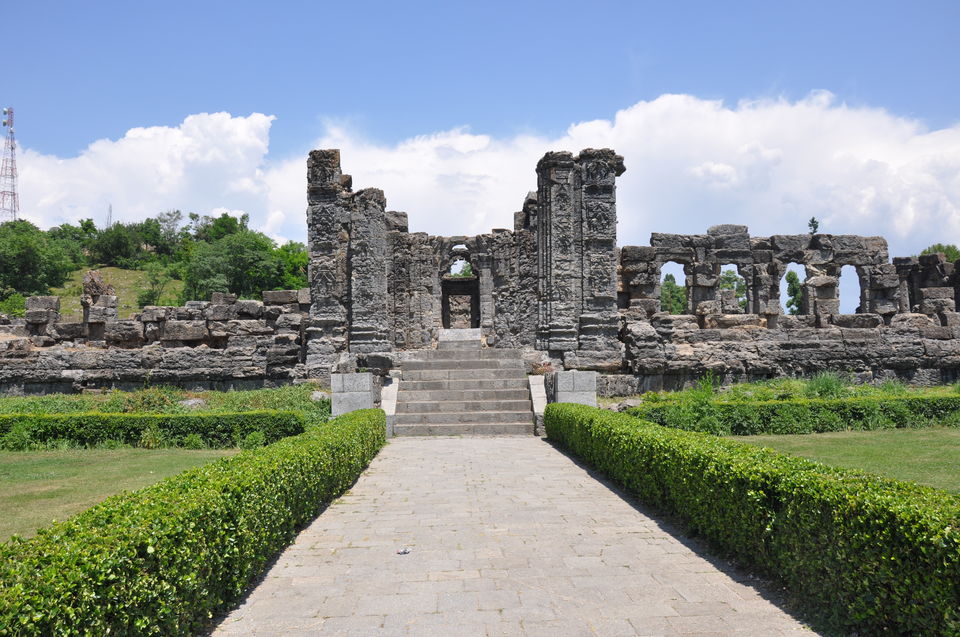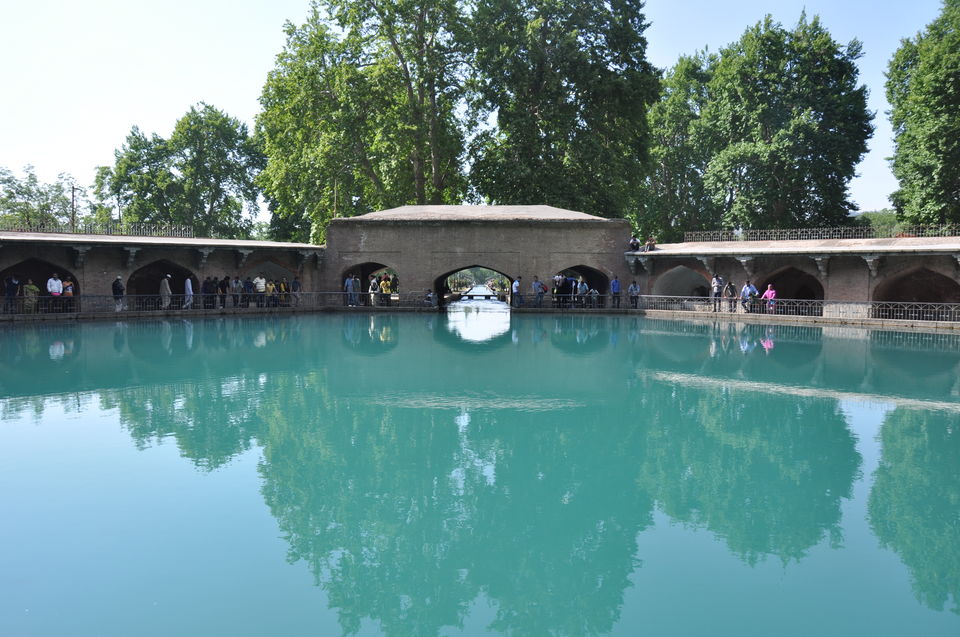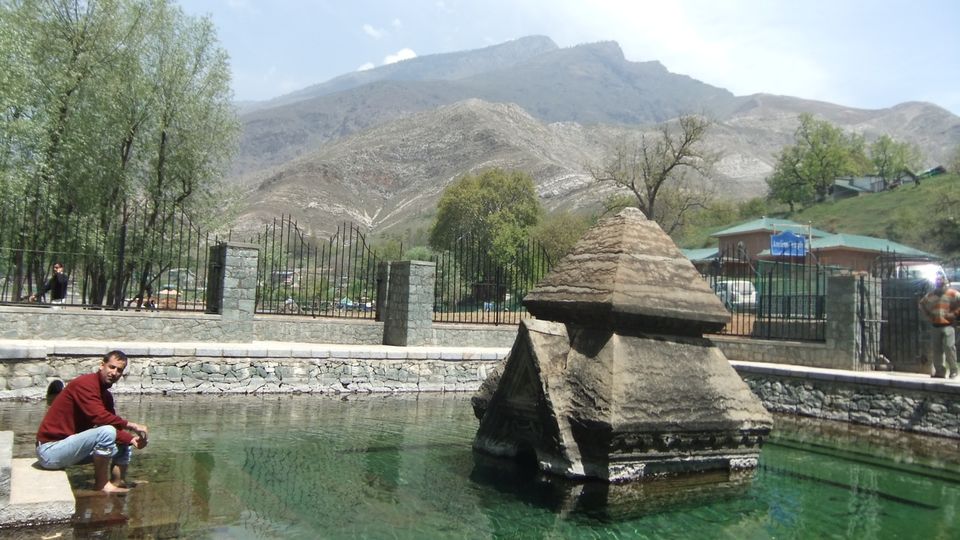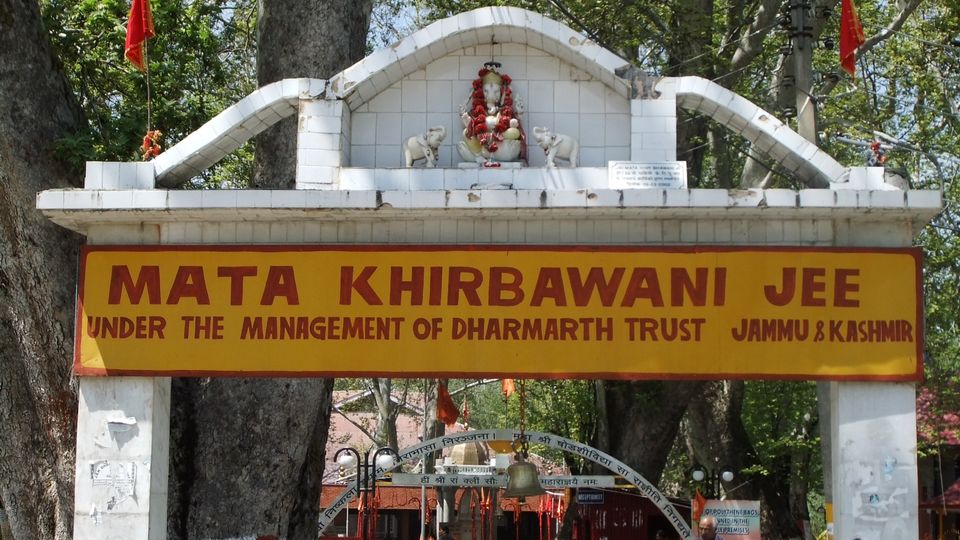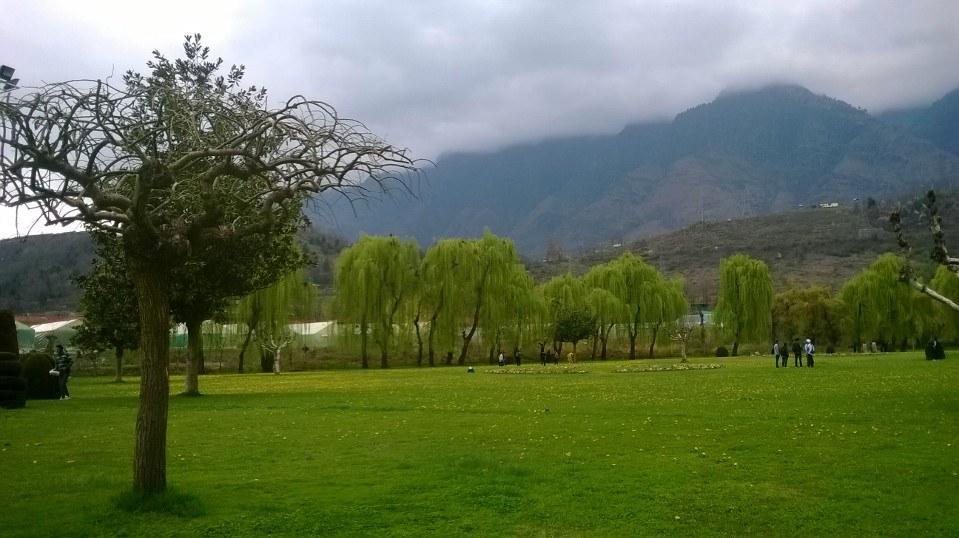 Highlights: Srinagar- Mughal Gardens-Botanical Garden-Shankracharya temple-Dal Lake-Sonamarg-Mata Kheer Bhawani-Manasbal Lake- Hari Parbat- Gulmarg-Srinagar- Avantipora ruins-Martand Temple-Bumzova cave-Pahalgam-Aru- Betaab- Baisaran- Langabal- Srinagar
Day 1| Srinagar arrival and house boat stay
We welcome you at the airport and proceed for the ever charming Dal Lake. Dal Lake is the top most attraction appealing with its unusual beauty guarded by holy peaks in its surrounding. As you enter the Boulevard Road (the lake road), the house boats seem to call for your presence on one side, and well-decorated markets on the other. We sit in Shikara (a small boat) that takes us across to the houseboat (fixed living boats put up in water). The beautiful walnut carved interiors delight your eyes and hot Kashmiri Kehva for refreshment.
Evening free to experience and enjoy Shikara ride around the Lake, showing you the culture and lifestyle of people. You might cross some school children passing by, returning to their homes (doonga boats). Dinner and night stay at house boat.
Day 2| Srinagar Sightseeing
We will start the day with visiting the holy Shankracharya Temple. Surmounted on a hillock, the temple is far visible from Srinagar city. Inside the temple is also a small room for meditation, which is decorated with devotees meditating Lord Shiva. In pre-migration era, the Kashmiri Pandits used to throng to this temple every early morning and the sound of Bhajans and Vedic chants used to vibrate all over. Even today, one can hear the echo of temple bells in the city.
Close to this, downwards is located the temple of Zeshta Mata (worshipped along with Shiva) and Mata Roop Bhawani (a family deity and Sharika Mata Incarnation). The two temples are not only held in high reverence but are located in serene and sacred surroundings offering peace and tranquility to its visitors. The devotees undertaking the pilgrimage on Mela Kheer Bhawani (held on Jyeshta Ashtami) also visit the above shrine of Zyeshta Mata temple.
There are three main gardens that must be visited Shalimar, Nishat, and Nehru Memorial Botanical Garden. Tulip Garden can be visited (subject to season) Also visit the world famous spring Chashm-e-shahi and Pari Mahal. Evening for refreshments on the ghats of Dal Lake. Dinner and night stay in house boat.
Day 3| Srinagar- Sonamarg – Srinagar (100 km approx.)
After breakfast we drive to Sonamarg-the meadows of gold. Sonamarg valley is inhabited along Sindh River surrounded by snow peaked mountains and glacier Thajiwas. Sonamarg pass leads further to Baltal and Zojila Pass. Sonamarg is base camp for the world famous Great Lakes Trek. Enroute we visit revered shrine of Mata Kheer Bhawani (the Goddess Parvati). Also visit Manasbal Lake and ancient temple of Lord Shiva half immersed in pond (picture above). All the places above speak volumes about the recent history of Kashmir. Before we arrive in our hotel, also visit Hari Parbat Temple.
Mata Kheer Bhawani Temple: - The temple of Kheer Bhawani is situated at a distance of 14 miles east of Srinagar against the background of natural sight near the village of Tula Mula. The temple of Ragnya Devi is called "Kheer Bhawani" because numerous devotees offer milk and kheer (Indian sweet dish) to the sacred spring. It is believed that milk and kheer turn to black color to warn of any impending disaster.
Manasbal Lake: - Manasbal Lake is located about 30 km north of Srinagar, the summer capital of Jammu and Kashmir State. It has predominantly rural surroundings with three villages, Kondabal, Jarokbal and Gratbal overlooking the lake. Manasbal is considered as the 'supreme gem of all Kashmir lakes' with lotus (Nelumbo nucifera) nowhere more abundant or beautiful than on the margins of this lake during July and August. It is the deepest lake of Kashmir valley and perhaps the only one that develops stable summer stratification.
Hari Parbat Temple
Hari Parbat (SHARIKA PEETH) is situated at the periphery of Srinagar city is an ancient and one of the holiest place of Kashmir. It is the abode of Maha Shakti. The Divine mother of Shri Jagat Amaba Sharika Bagwati also known as Maha TRIPURSUNDHARI OR RAJESHWARI locally called HARIE. The EIGHTEEN ARMED goddess SHARIKA is regarded as the presiding deity (ISHT-DEVI) of Srinagar city.
The Goddess Sharika is represented by a Sayambhu "SRI CHAKRA" (Mahamaha Srichakra) also called "MAHA SRIYANTRA" which consists of circular Mystic impressions and triangular patterns with fot(Bindhu) at the centre. The mystic SHRICHAKAR self-engraved on a vertical holy rock (shilia) is located at the middle of western face of Hari Parbat (Hillrock).
Stay overnight in hotel in Srinagar.
Day 4| Srinagar- Gulmarg - Srinagar (About 64 km approx.)
This day after breakfast at the hotel, get driven to Gulmarg. Enjoy GANDOLA Ride. Rest of the day will be for leisure activities around. In the evening we return to Srinagar for dinner and night stay.
Originally called 'Gaurimarg' by shepherds, its present name was given in the 16th century by Sultan Yusuf Shah, who was inspired by the sight of its grassy slopes emblazoned with wild flowers. Gulmarg was a favourite haunt of Emperor Jehangir who once collected 21 different varieties of flowers from here. Today Gulmarg is not merely a mountain resort of exceptional beauty- it also has the highest green golf course in the world, at an altitude of 2,650 m, and is the country's premier ski resort in the winter.
Day 5| Srinagar- Pahalgam (90 km approx.)
Breakfast and departure to Pahalgam. Enroute visit Avantipora ruins and Saffron Fields. Further, on the way visit the ruins of old Martand Temple, New Martand Temple and Bumzova Cave (the ancient cave of Lord Shiva protected by UNESCO).
Pahalgam is positioned beside the Lidder River, in the Lidder valley. Reach there and check in at your pre booked hotel. Evening at leisure with night stay in hotel.
Day 6| Pahalgam Sightseeing : Betaab Aru and Baisaran
After breakfast at hotel, you can proceed to visit Baisaran. Baisaran is known as "Mini Switzerland", given its picturesque view and breath taking spots. The sightseeing is done using ponies and takes around half a day. Post lunch, you can visit Betaab Valley (named after famous Bollywood Hit "Betaab"). If time permits, you can visit Aru valley and Aru Wild life sanctuary. Return to hotel for overnight stay.
Day 7| Drop at Srinagar airport (110 km approx.)
Have breakfast and check out of hotel. We leave for Srinagar via Langabal. On the way we can see the plantations of Apple and Walnut (the fruit ripens in Oct only), giving a feel of country side of Kashmir.
We drop you at airport for your onward journey.
Tour Cost
In a group of 4 persons
Option A: INR 16000 per person
Option B: INR 19000 per person
Hotels suggested or similar
Destination
Option A
Option B
Inclusions
Srinagar
Al Meher
Silver Star/ Grand Khalifa
Breakfast and Dinner
Srinagar
Pagoma House Boat
Chicago House Boat
Breakfast and Dinner
Pahalgam
Golden residency
Golden residency
Breakfast and Dinner
Cost Inclusions:
Airport transfers.
Accommodation on double occupancy basis.
Meals as included above.
Transportation and sightseeing as per the itinerary by exclusive Innova.
Parking, fuel, taxes included.
Cost Exclusions:
Airfare/ Rail fare.
Extras at hotel.
Entry fees during the sightseeing.
Pony ride, Shikara ride, gondola ride etc. to be done on direct hire basis.
Anything not included above.
Supplement or Optional costs:
Betaab and Aru Sightseeing in Pahalgam to be done by union taxi @ INR 2000 approx. for one van.
Sonamarg sightseeing is done on ponies. In case of vehicle requirement, same needs to be hired from taxi union at Sonamarg.
Frequent searches leading to this page:-
Jammu and kashmir 7days itinerary, places to visit near jammu, best time to travel kashmir, most visited places in jammu and kashmir, srinagar package for family, solo trip kashmir package from delhi, family trip package to gulmarg, srinagar honeymoon luxury package, top kashmir tour package for honeymoon, kashmir group trek package, top activities in kashmir, best local site seeing in kashmir