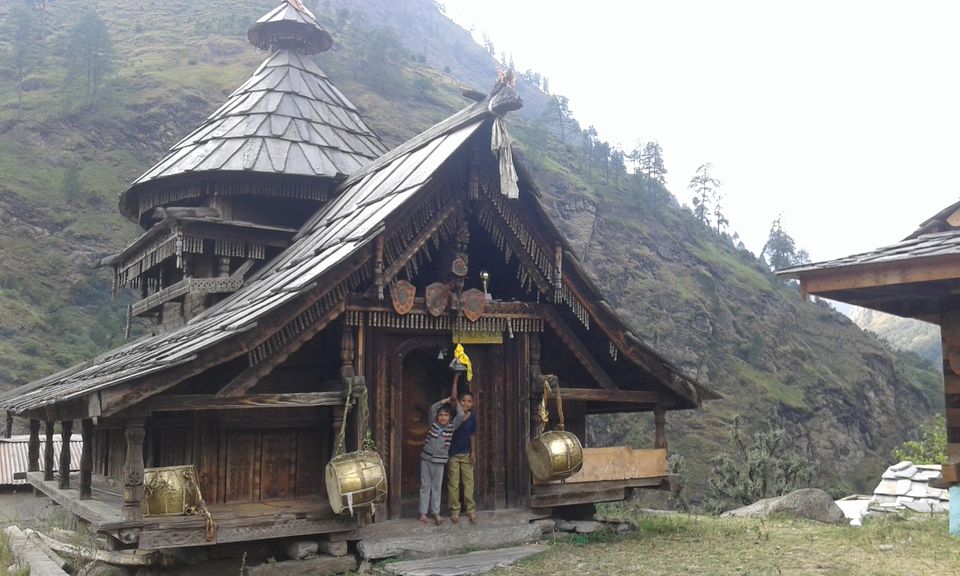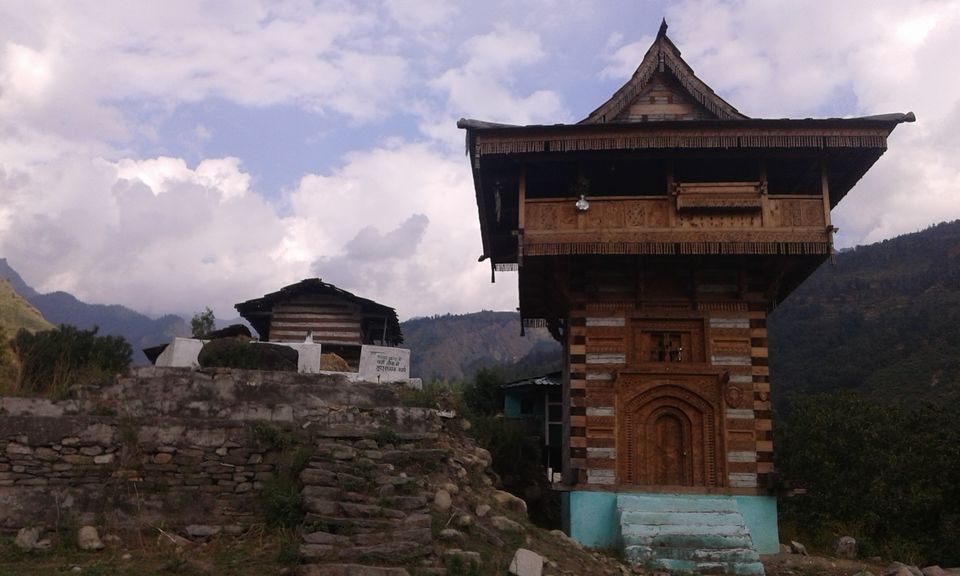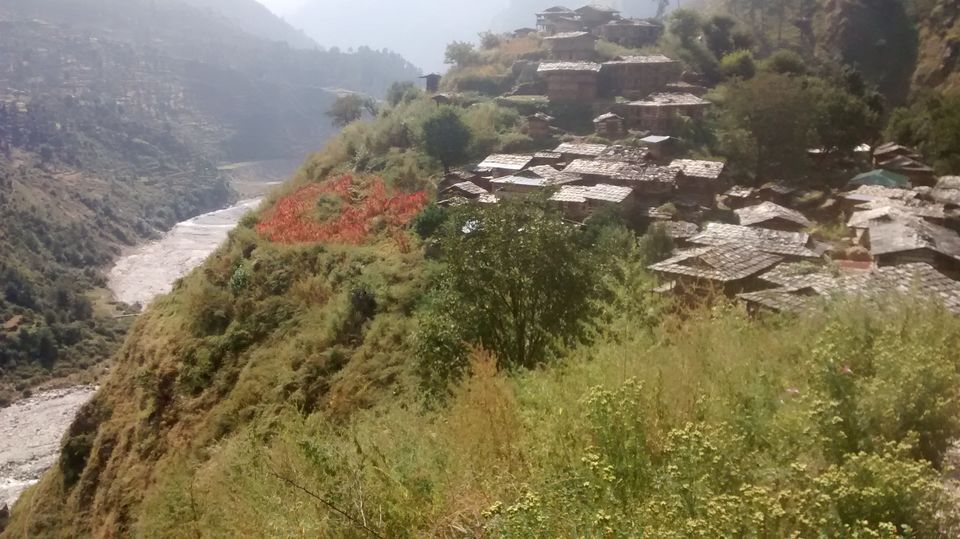 Khanna is a small village of total 40-50 Households in Mori block of Uttarkashi district with around 30 families living at present. This village is tucked away in north west part of Govind Pashu VIhar National Park and Sanctuary. To reach to this destination, its takes 2-3 hours drive from Mori. The village in on the Daula - Jakha road and people have to get down at Doni to reach to this village. From Doni its another 1 hour walking where one has to cross a river and then start a uphill climb for 30-40 minutes to reach to this village.
As you reach the village one can have the first glimpses of the village temple and a tremendous view of the Rupin River flowing below followed by it, which will certainly freshen you up and the tiredness of  climbing up will go away. 
The village has no electricity and people are using solar powered setups for their electricity needs. This village was effected during the 2013 Uttarkashi disaster with  landslides coming from top of the mountains destroyed their semi-pacca houses. As informed by Sarpanch of the village Smt. Gyan Mala Devi, many families of the village has received the compensation under the Uttrakhand Disaster Recovery Project. There is only one school near Khanna where all the children go for studies. PS Khanna school located in Doni was established in 1989 however till now this school has classes till 5th Standard only. Most of the locals living here depend on local vegetation including fruits and vegetables. All the families have their farms on top of the cliff which is another 2 hours walking from the village. We rather choose not to go ahead and stop at the village itself.
The temperature through the year is pleasant with winters a bit chilly and occasional snowfall in the months of December-January are common. As the evening was setting in the chillness in the air could be felt. The Sarpanch of the village and her family were a little bit concerned that we would be returning the same day to Mori as the sun had already started going down.
So without much of delay we started our dissent which is much easy than climbing. We could reach to our vehicle parked at Doni by 6.00 pm and were back to Mori by 9.00 pm.