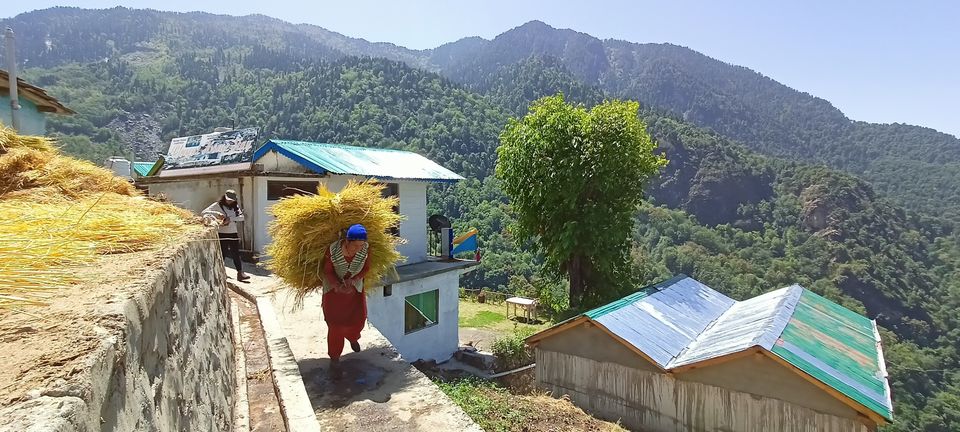 I am a travel enthusiast and a solo traveler. I love to explore new places which are secluded from the regular hustle of life. This time I found Agora, a special place away from the hustle bustle of a popular town Uttarkashi in Uttarakhand. I planned my travel in month of April, 22 from Gurgaon (Haryana) nearly 454km.
I took an evening Volvo from Gurgaon bus stand to ISBT Dehradun which reached there around 4 am. From ISBT Dehradun I reached Dehradun hill bus stop, it took me around 15-20 mins to reach there.
All remote hill station buses are available from Dehradun hill bus stop such as Uttarkashi, Nagchullakhal, Ukhimath. I took the first bus to Uttarkashi at 5:30 am from Dehradun hill (online reservation possible). And reached Uttarkashi ISBT at 12 pm.
From Uttarkashi, ISBT I reached the local taxi stand to get a shared taxi to village Agora. It was INR 100 per person. It was one of the perks of being a solo traveler and travelling like locals. The best part of such experiences is to exchange stories with locals and get to see that place from their point of view. It took me around one hour and 30 mins to reach Agora, it's an off-road journey with spectacular views.
I had a prior reservation at Bharat Homestay (The Native Himalayan) for my stay for another few days and explore the village and nearby treks. The taxi dropped me at the corner of the village, there was no proper road in the village, so I had to follow the small trails to the home stay.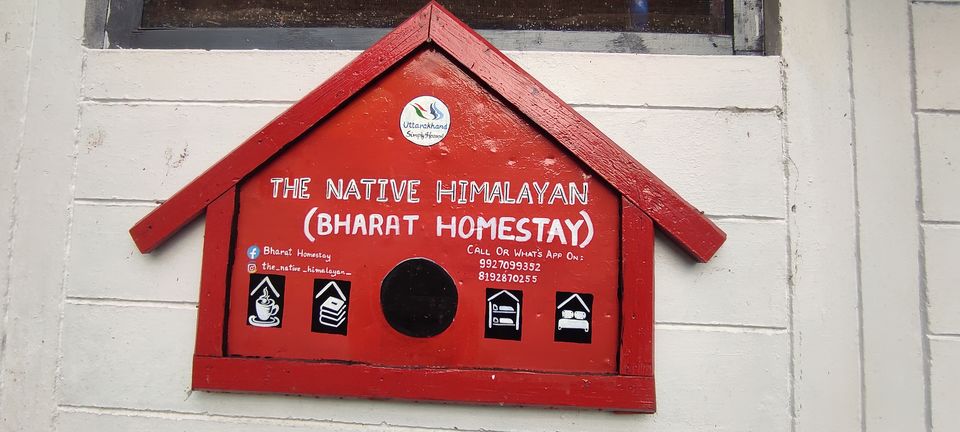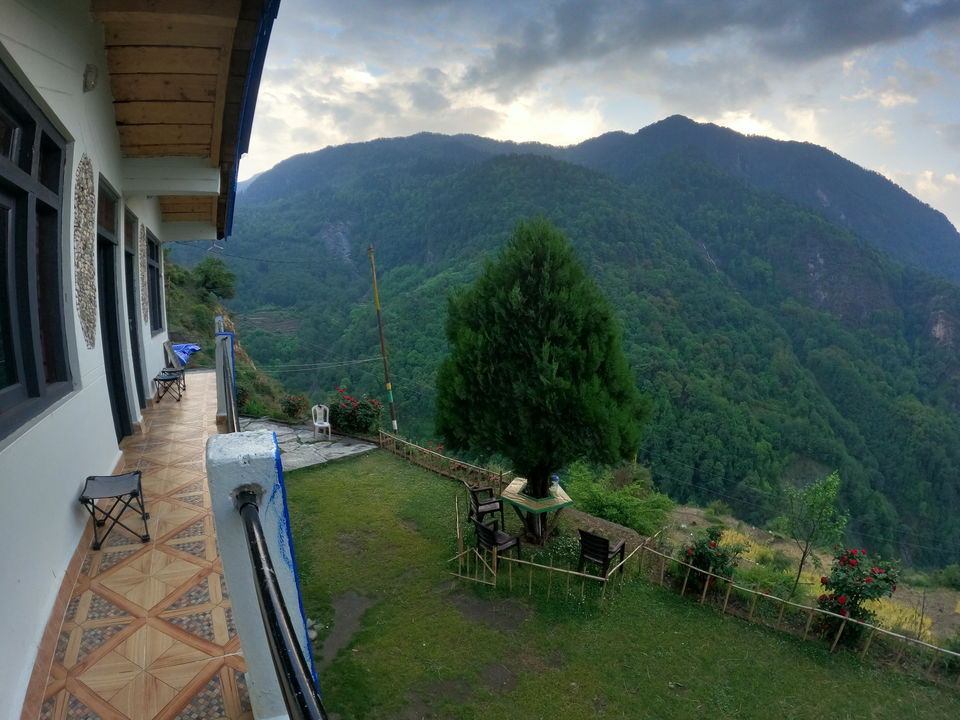 Agora to me appeared as a small bouquet of old Garwali style houses surrounded by Bharahat mountain range with few concrete houses. As I followed the village trail, I saw were elderly women in traditional attire getting wood and grass, kids playing with goats. I loved the village at the very first sight. There were cows, hens, goats in almost every house. Green trees loaded with dry grass for winter use.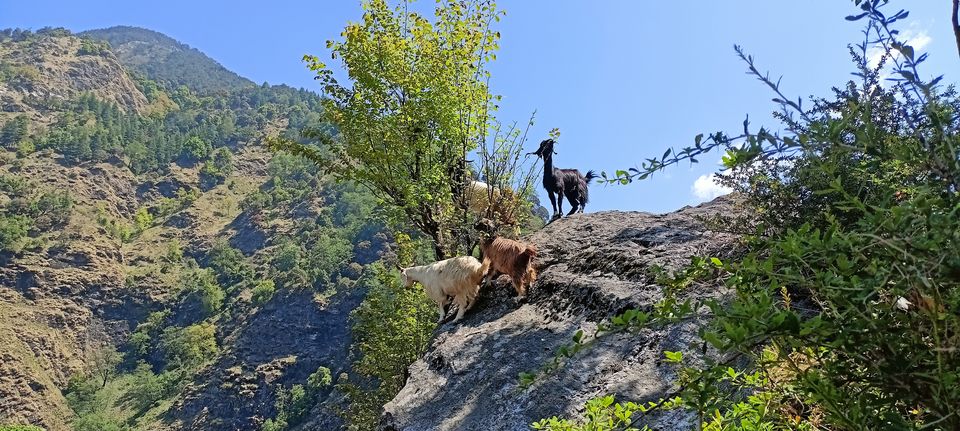 It was easy to locate the homestay as it's a small village and the homestay was located at the end of the village. I reached the homestay, had a cup of tea and trust me I was really tired after a long journey. But the moment I looked at the mesmerizing sunset through the Bharahat range, I forgot about all the fatigue. It was an experience which is one of its kind.
Day 1: Rest Day and get to know the village
Next day was a rest day at the homestay with some tour of the village. Day 2 was all about exploring nearby treks around Agora. I took this trip to explore how locals enjoy their village, what places they go to etc.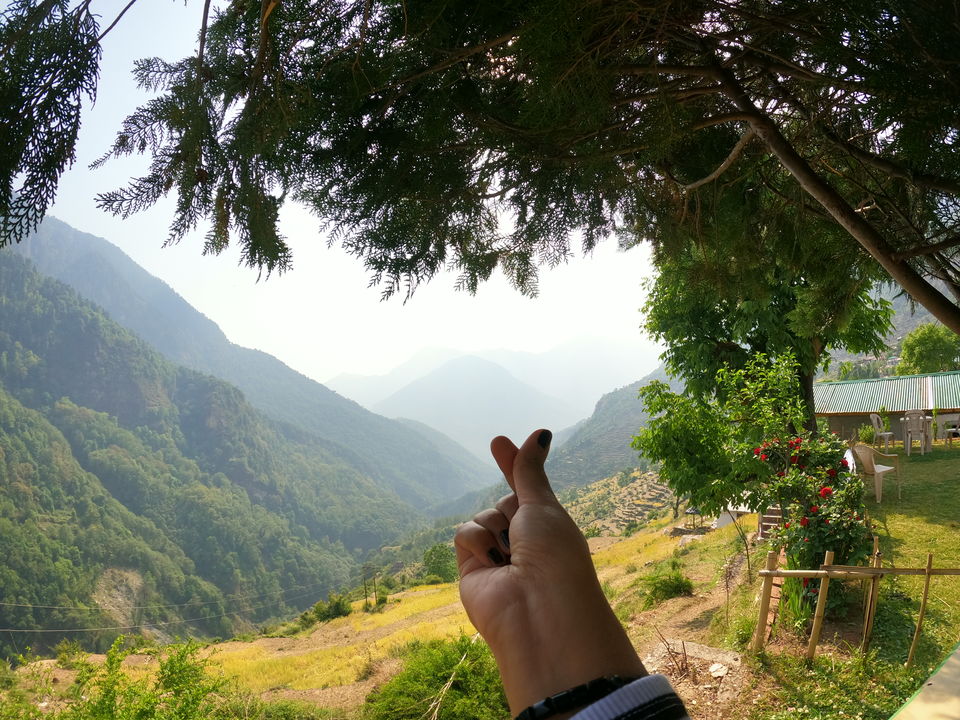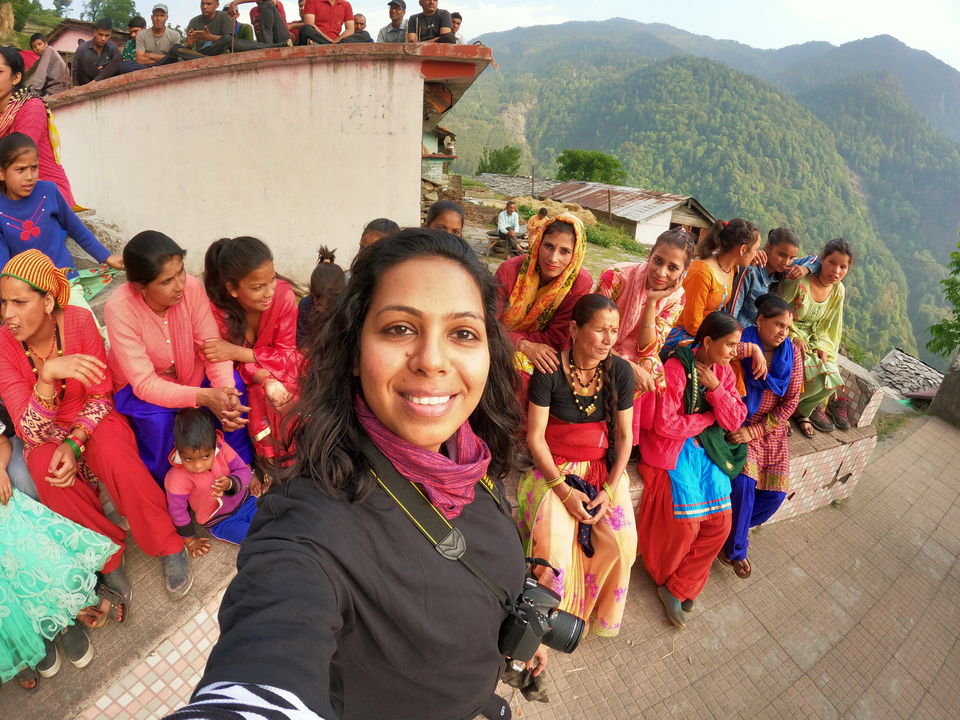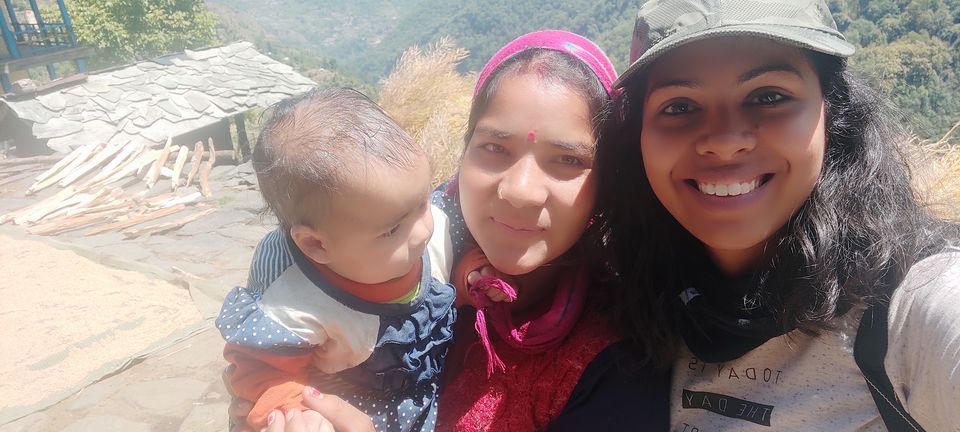 Day 2: Visit to Asi Ganga valley
Asi Ganga valley is a beautiful valley giving way to the river Asi Ganga. The valley is full of various shades of greens and browns. It was a 2 km trek to Asi Ganga River bed from Bharat Homestay, Agora. When I started the trek, all I saw was a lush green valley with a snow-white stream of water down the valley which was River Asi Ganga. And as I moved forward greens slowly got replaced with yellows, browns and a bit of bright red color from left over Rhododendron flowers (or buransh which is state tree of Uttarakhand) in the jungle.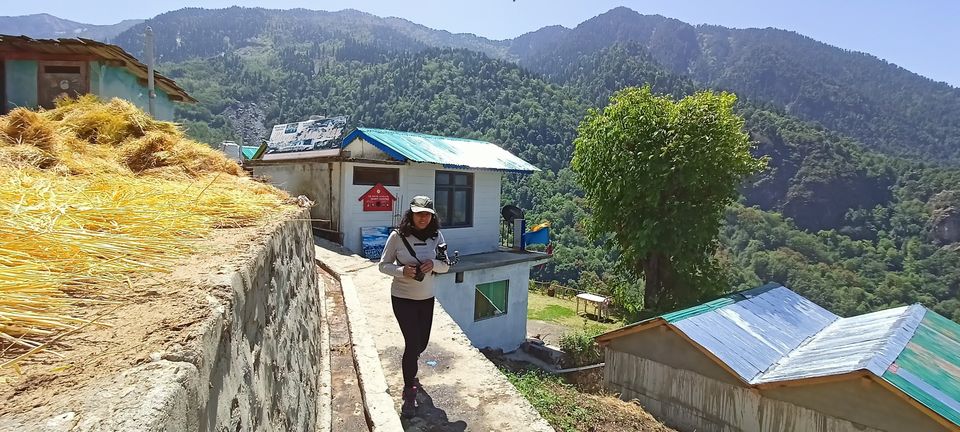 The landscape kept on changing as I approached the river bed. It is an easy trail to follow the river bed. Any age group can do this trek. Locals visit this place for small picnics or even morning or evening walks. Also spotted a landslide while approaching the riverbed. I had to cross the landslide deposits to reach the river bed.
It was a perfect spot for an overnight stay, you can cook and pitch your tent by river side. If you have an understanding about flora, you may get some wild veggies to eat from the nearby jungle. I tried Lingra and chau mushroom from the jungle, both are considered as local delicacies in the region. There are small concrete shelters as well for travelers to stay overnight.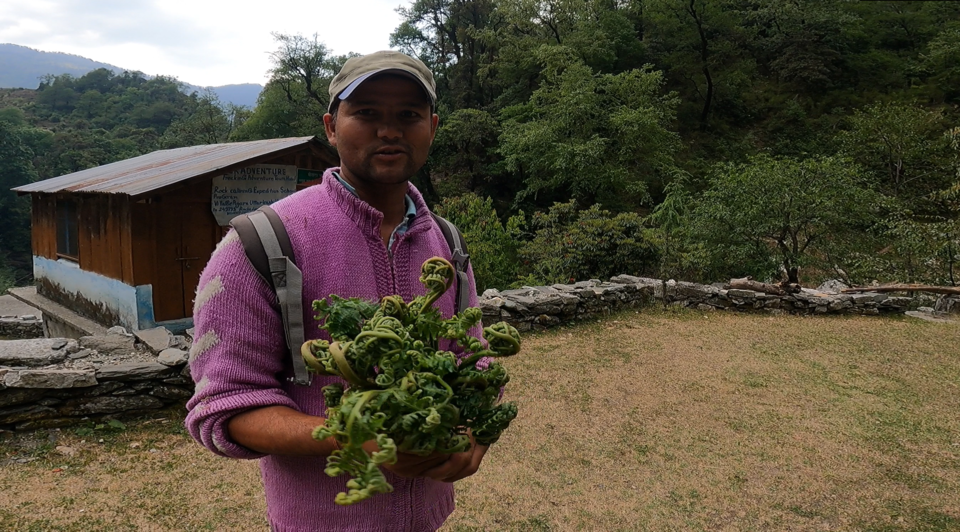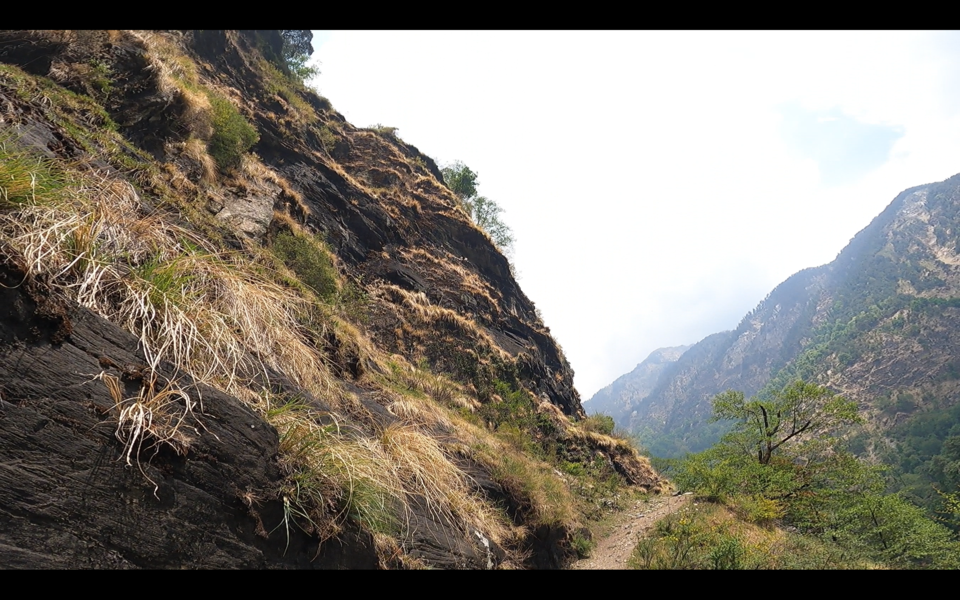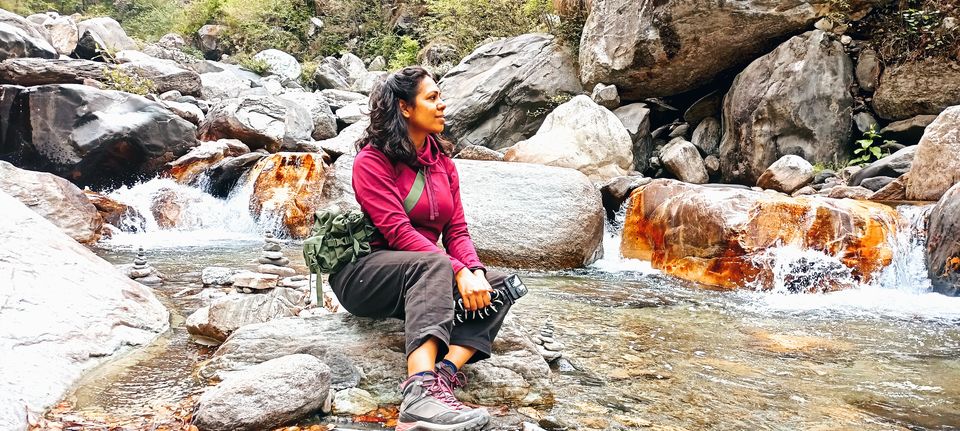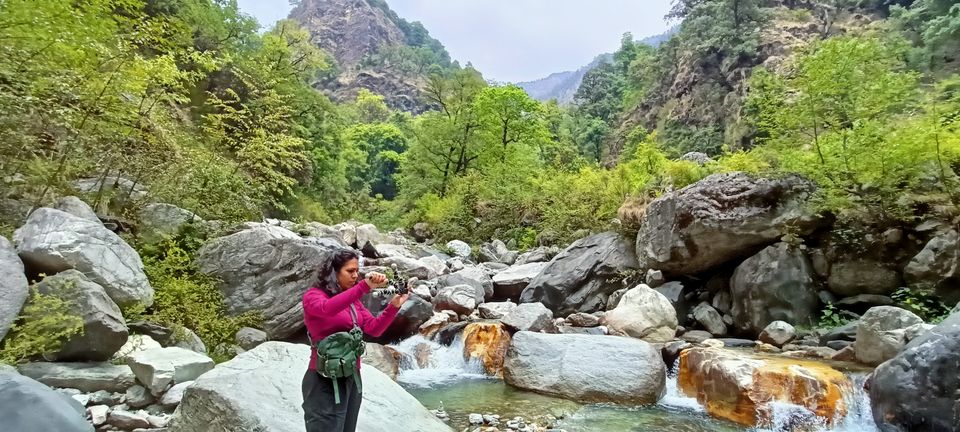 Day 3: Baira Top from Agora
Baira top trek is visible from Bharat homestay. It was comparatively challenging compared to Asi Ganga trek. The steep slope really tested my strength. It took me almost 2 hours to climb up to the top of the mountain and 1 hr and 30 mins to descend. The path to Baira top goes through an unorganized path of the village farms which was interesting while climbing up. Slowly I entered small trails through the forest and the eagle eye view of the village was beautiful, once I gained more height, I could not see village as it is a steep slope hike. And later comes the dense stretch (200-250 mts) of the forest from where villagers generally fulfil their daily wood requirement.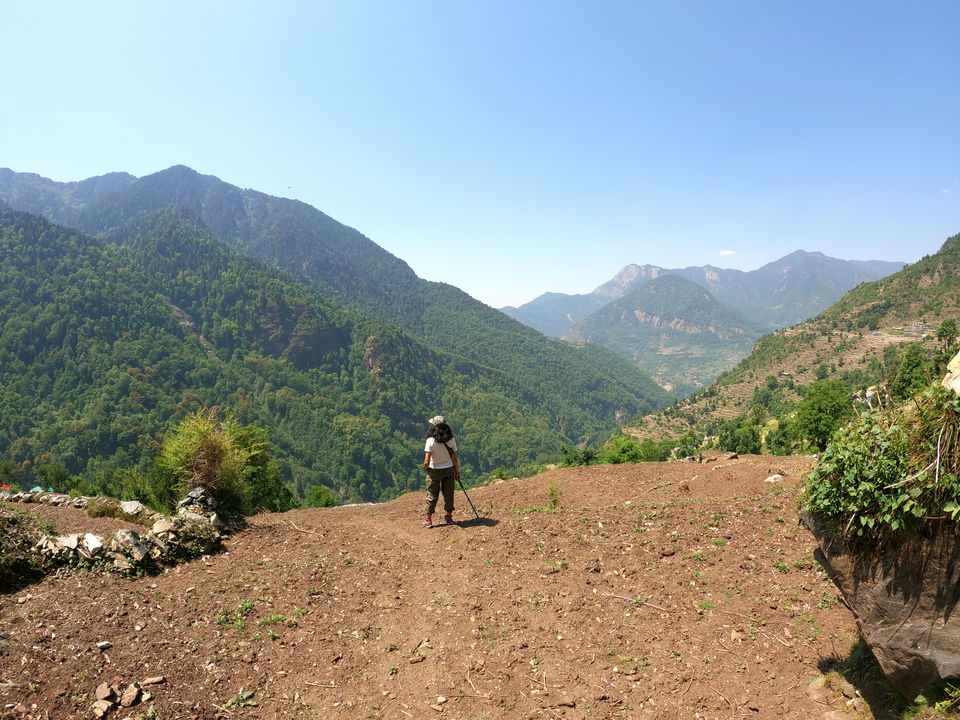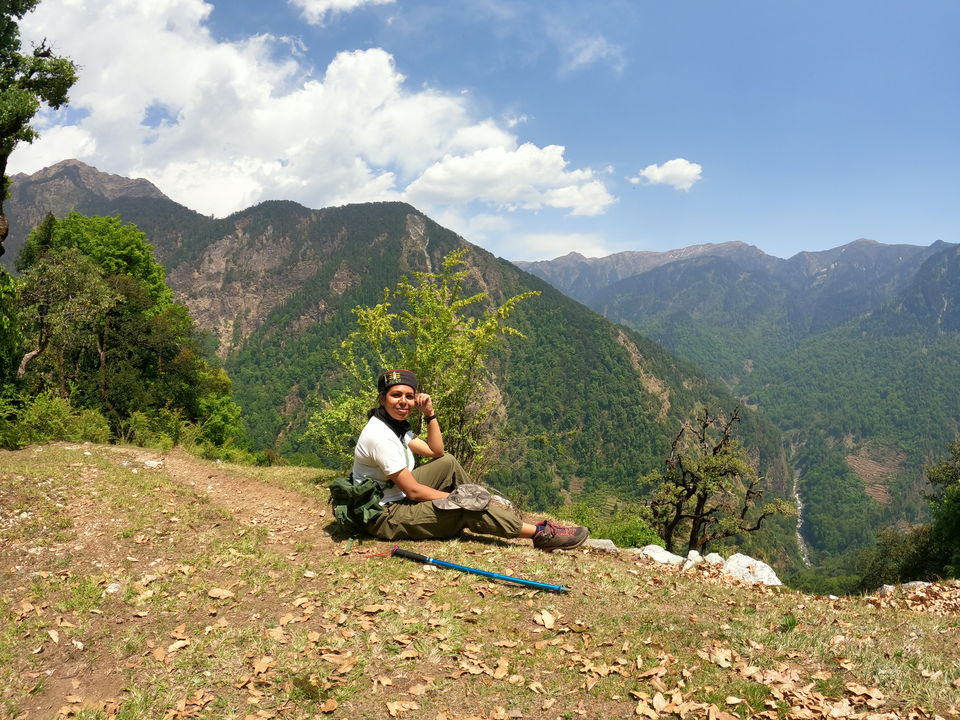 And the dense forest paves way for lush green bugyals also known as alpine pasture lands, or meadows. These were smaller bugyals compared to dayara bugyal, another known trek in the region. There are small houses made by locals of the village Agora for overnight stay of trekkers. The place gets more visitors during the summer season as the meadows remain snow covered during winter.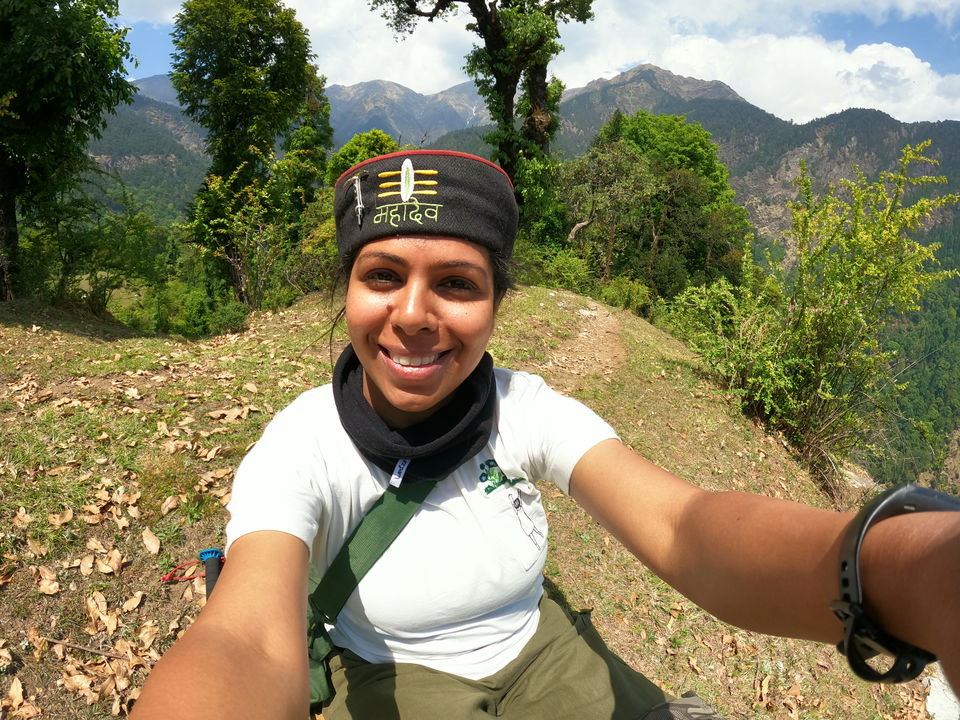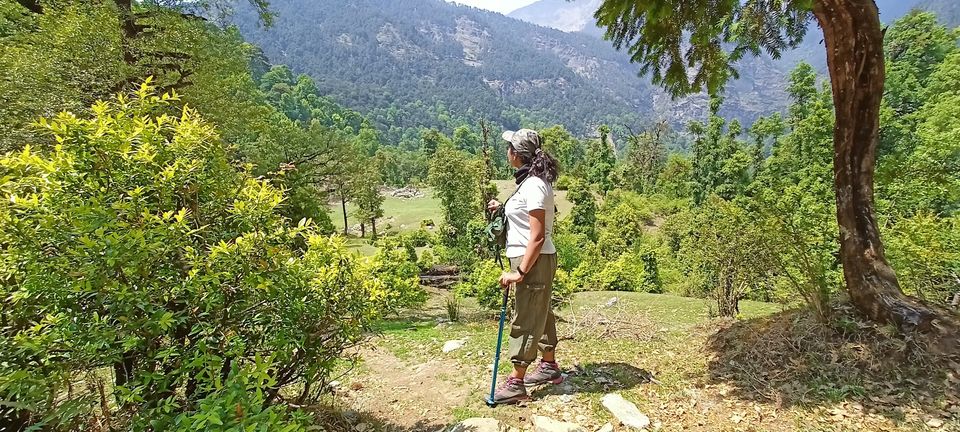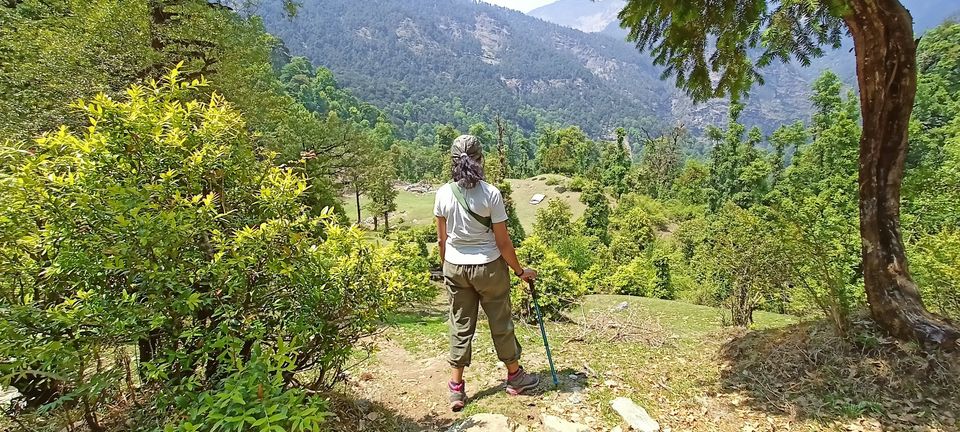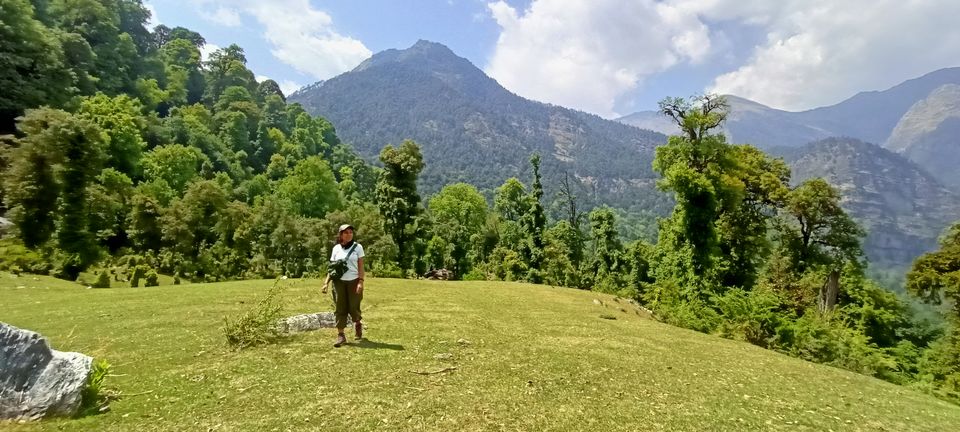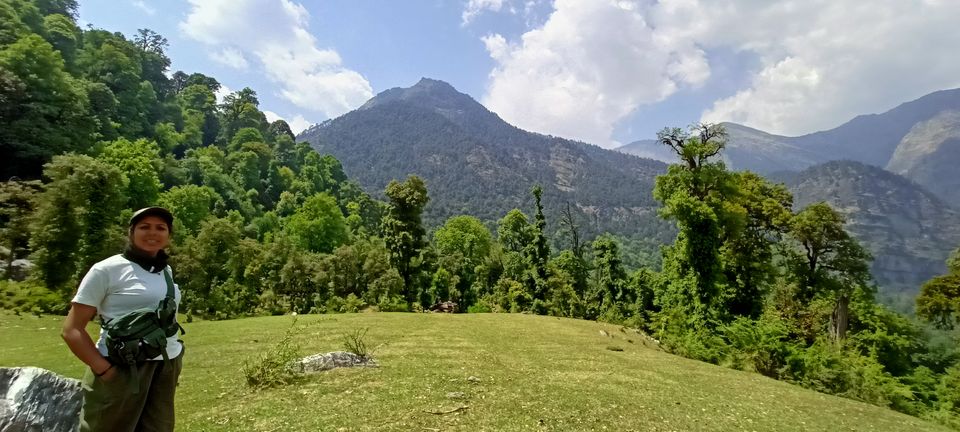 When I visited the meadows were green and were surrounded by brown rocky mountains on the other end. I was able to spot some fresh snow on the adjacent peaks, however, Rajesh, owner of Bharat homestay who guided me through the trek said that few years ago locals have seen those peaks covered with snow but due to increase in global temperatures snow is disappearing every year. Rajesh is a seasoned mountaineer and is a certified mountaineer from Nehru Institute of Mountaineering. We came back from Baira top and had freshly prepared Garhwali style 'dal-bhaat' or dal-rice, it was truly a much-awaited meal that evening. And I spent the rest of the evening in the cosy homestay library reading some good books and watching the sunset from my favourite sunset point.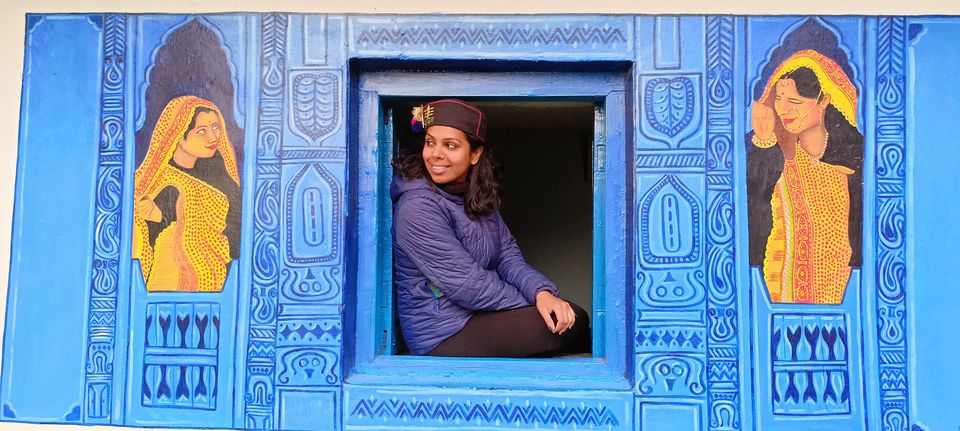 There are several other treks around Agora, which I would mention in another blog, till then keep traveling. Please leave comments if you know some more unique places in Agora or around it.
Happy traveling :)