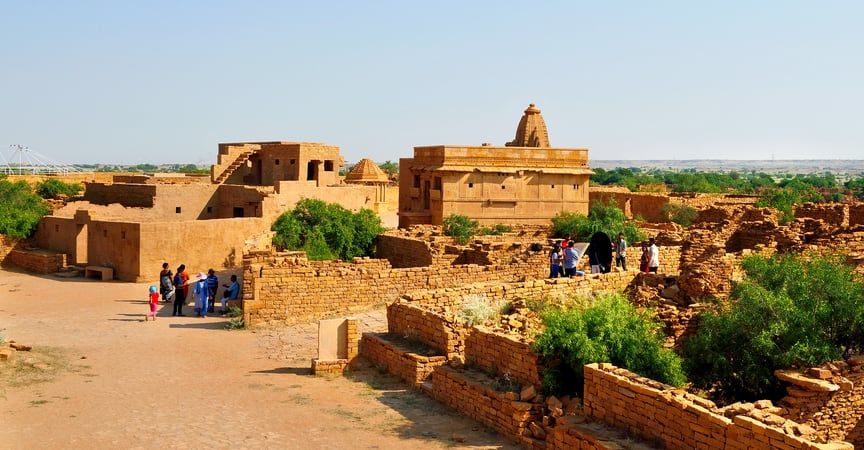 Located 18 km away from Jaisalmer, the Kuldhara village is known as the ghost village. Lying abandoned from the past few centuries, this village has no signs of human life and is also known as one of the haunted places in Rajasthan. However, during the contemporary times, this hamlet has become one of the significantly visited places in Jaisalmer.
A clan of eighty-five villages, Kuldhara was once inhabited by the Paliwal Brahmins, but due to some adverse happenings, the natives evacuated the village within a night. Also, there have been no traces, where and how the villagers left their homes; only assumptions and wild guesses hinted their invasion to some of the nearby regions. Since then there has been no signs of human dwelling or any other activities within the surroundings.
It is also said that while leaving the village, the villagers put a curse on it. According to the curse, anyone dwelling within the village will have to meet a fearful fate, death in the worst cases!
Location: Jiyai, Rajasthan 345001
Best time to visit: The ideal time to visit Kuldhara would be from October to March when the heat is a little bit less, and you can enjoy walking around in the desert without getting tortured by the sun.