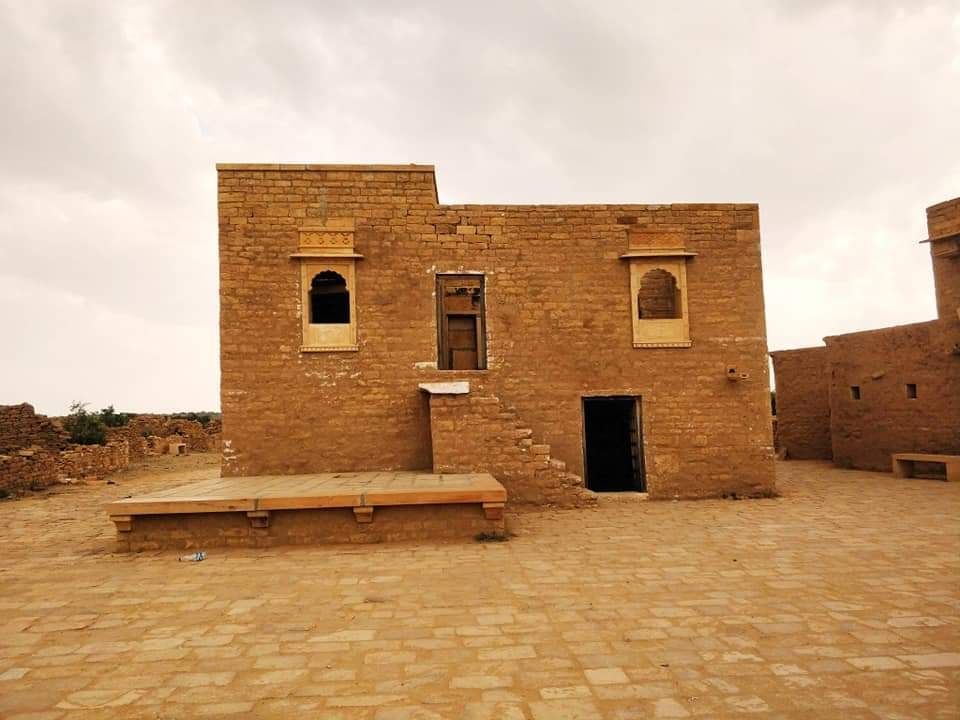 I Went To Kuldhara On The Way To Sam Sand Dunes. It Was My Most Awaited Trip. I Was So Excited To Visit Kuldhara Because Of Haunted Stories Of It.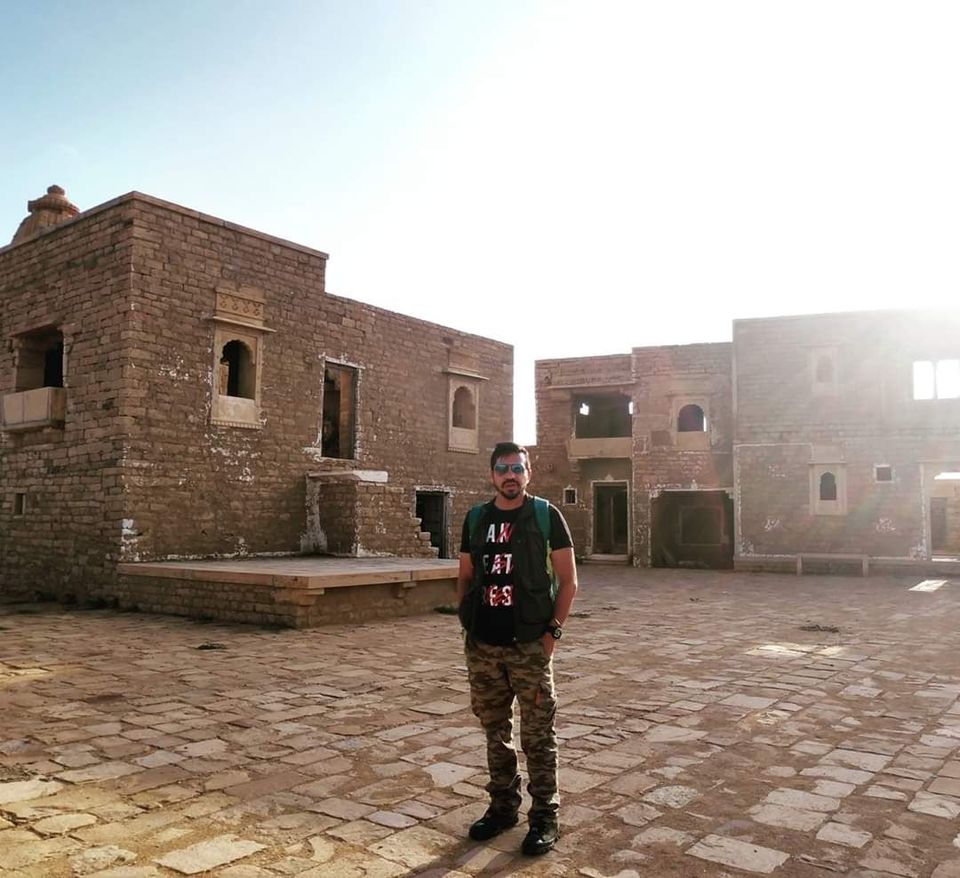 Before Visiting, I Have Done Some Research On The Internet.
Why It Was Abandoned And What Is The Real Story?
It Was Abandoned For Unknown Reasons.
1-Possibly Because Of Dwindling Water Supply.
2-Because Of Persecution by the Jaisalmer State's Minister Salim Singh.
A Study Suggests That Kuldhara And Other Neighbouring Villages Were Abandoned Because Of An Earthquake.
This Is What The Locals Says.
In An Era Of Powerful Kings And Ministers, About 200 Years Ago, Kuldhara Was Home To The Paliwal Brahmins. It Was During This Time That Salim Singh, The Diwan Of Jaisalmer, Known For His Debauchery And Unscrupulous Tax-Collecting Methods, Set His Eyes On The Beautiful Daughter Of The Village Chief. The Diwan Was Absolutely Hell Bent On Having The Girl And He Told The Villagers If They Came In His Way He Would Levy Huge Taxes On Them.
Fearing The Wrath Of The Diwan, The Residents Of The Entire Village Fled One Dark Night, Leaving Behind Their Homes And Everything Within Them. Kuldhara Was Abandoned By Its Very Own People. No One Saw The Thousand-Odd Members Of The Village Leave. For Generations Now, No One Knows Where The Paliwals Have Resettled. All That Is Known Is They Cursed The Town When They Left – That No One Would Ever Be Able To Settle Down In Kuldhara Again.
Is It Really Haunted?
One Of Paranormal Society Of Delhi Decided To Unravel The Mystery Behind The Village Of Kuldhara's Spirit.
Paranormal Society Claimed To Have Observed Paranormal Activities At The Site. The 18-Member Team Of The Society Along With 12 Other People Spent A Night At The Village. They Claimed To Have Encountered Moving Shadows, Haunting Voices, Talking Spirits, And Other Paranormal Activities.
The Team Equipped With Their High-Tech Electronic Equipment Scanned the Entire Village and Encountered Really Strange Activities. From Moving Shadows, Haunting Voices To Hand Imprints Of Children On Cars, The Team Members Lived Through One Of Their Scariest Nights.
One Of The Members Revealed That He Felt Someone Touching His Shoulder From Behind. When He Turned Back To See Who It Was, He Found No One.
What Is Still There?
The Houses Are Almost In The Same Condition As They Were Left Behind By Their Inhabitants. As I Climb Up The Steps Of One Such Home, I Can See The Entire Expanse Of The Village. Lanes And Brick Homes, Equidistant From Each Other, Are Neatly Laid Out. Due To Its Appearance It Was Termed As Haunted, I Think.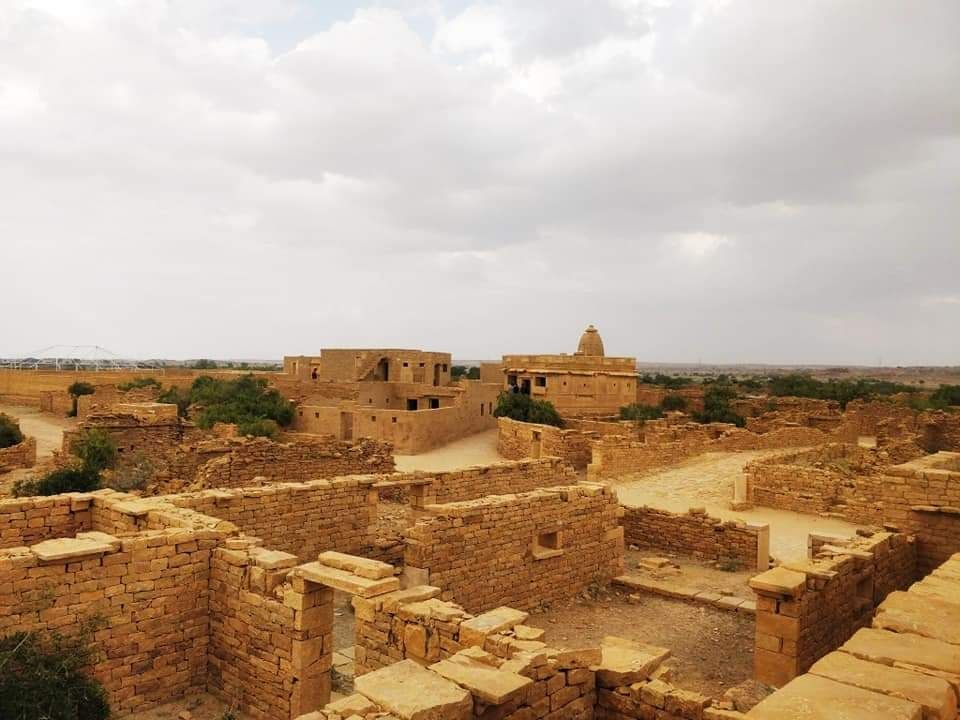 This Story Was Narrated To Us By The Local Man Who Keeps The Village.
Actually, the Village Acquired Reputation as a Haunted Place, And Started Attracting Tourists. The Local Residents Around The Area Do Not Believe In The Ghost Stories, But Propagate Them In Order To Attract Tourists.
Kuldhara,Today Is Maintained By The Archaeological Survey Of India As A Heritage Site.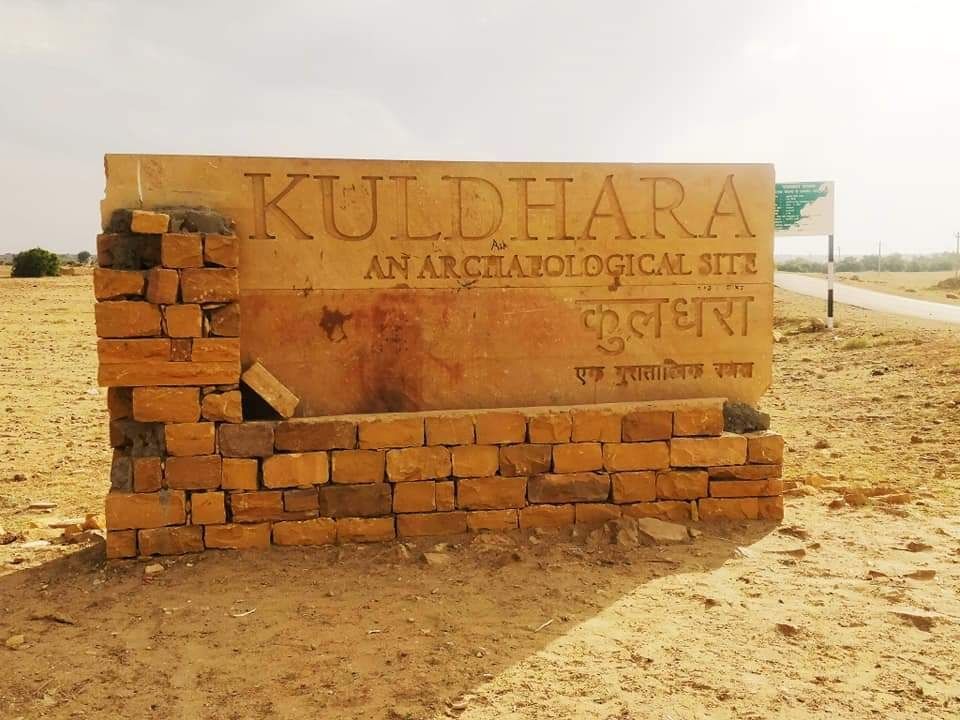 I Don't Believe In Ghost Out There In Kuldhara But You Can Feel Something Different.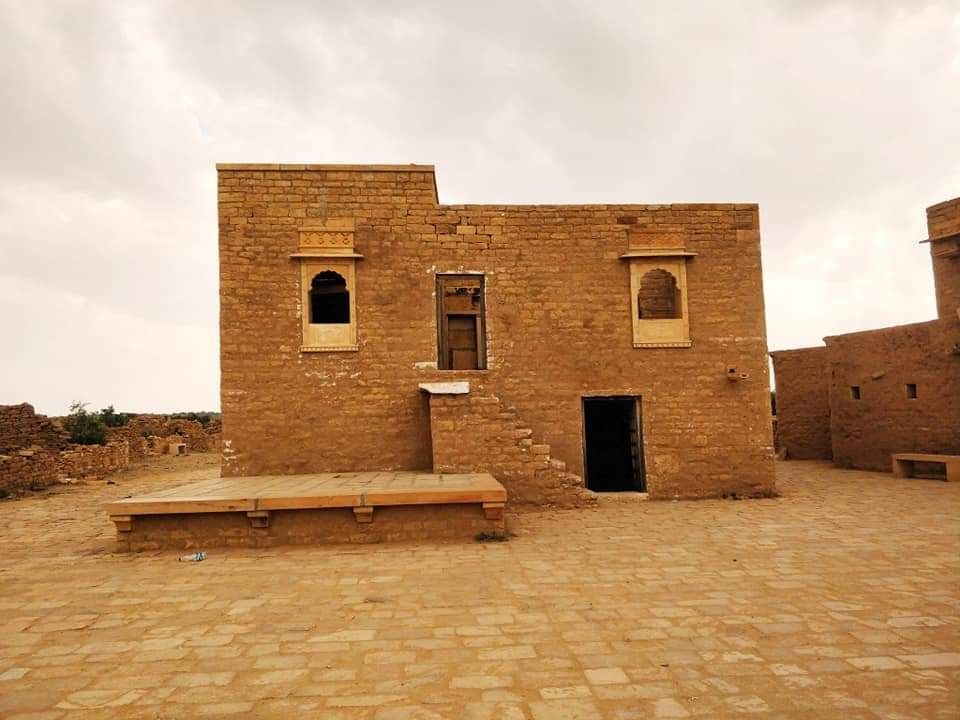 How To Reach Kuldhara Village?
Jaisalmer In Rajasthan, Is Closet Town To Kuldhara, It Is 18 Km Away And The Best Approach To This Is Road.
There Is No Buses That Take You Here, You Need To Hire A Cab To Reach Here.
Where to Stay?
You Can Stay At Main Jaisalmer City Or Another Option For Desert Stay In Sam Desert. You Can Stay In Tent.
Kuldhara Is Often Covered By Desert Safari Operators As A Part Of Your Desert Safari Package, Make Sure You Check On The Same.
Best Time to Visit?
The Best Time To Visit Kuldhara Or Jaisalmer Is Between Octobers To February.
The Tickets To Enter This Town Is Available At The Entrance. Its 10 Rs Per Person And 50 Rs For A Vehicle.
You can also share yours experience with us.
write mail to us at: walkingsherpa@gmail.com
warm regards,
Walking Sherpa