Dear Ladakh,
There is nothing like enough throwback when it comes to you!
You were my first solo trip and just like every first is special, you are going to be extremely close to my heart with so many memories to hold on to.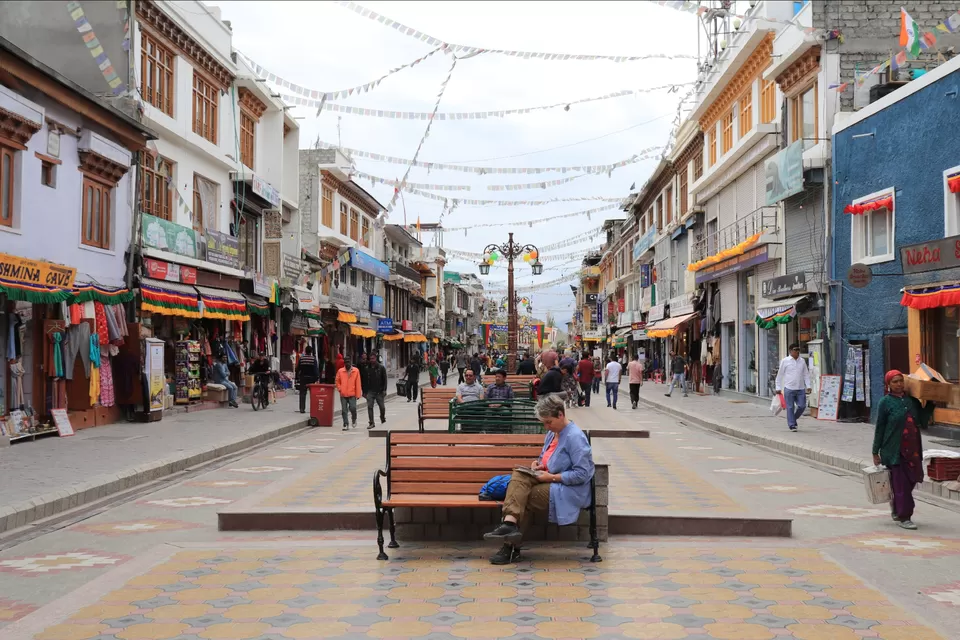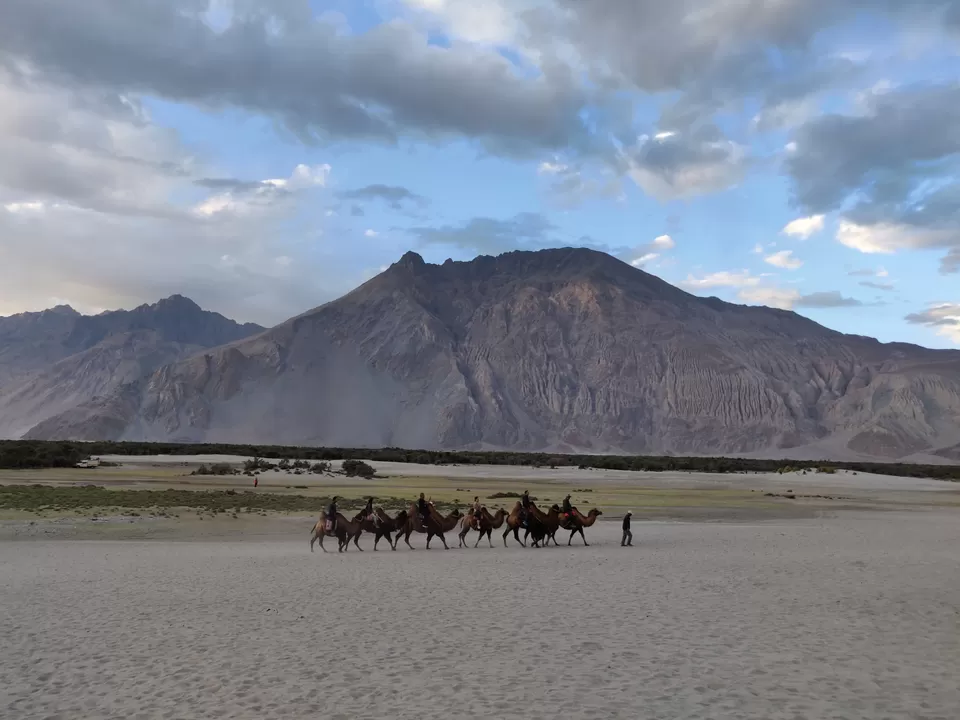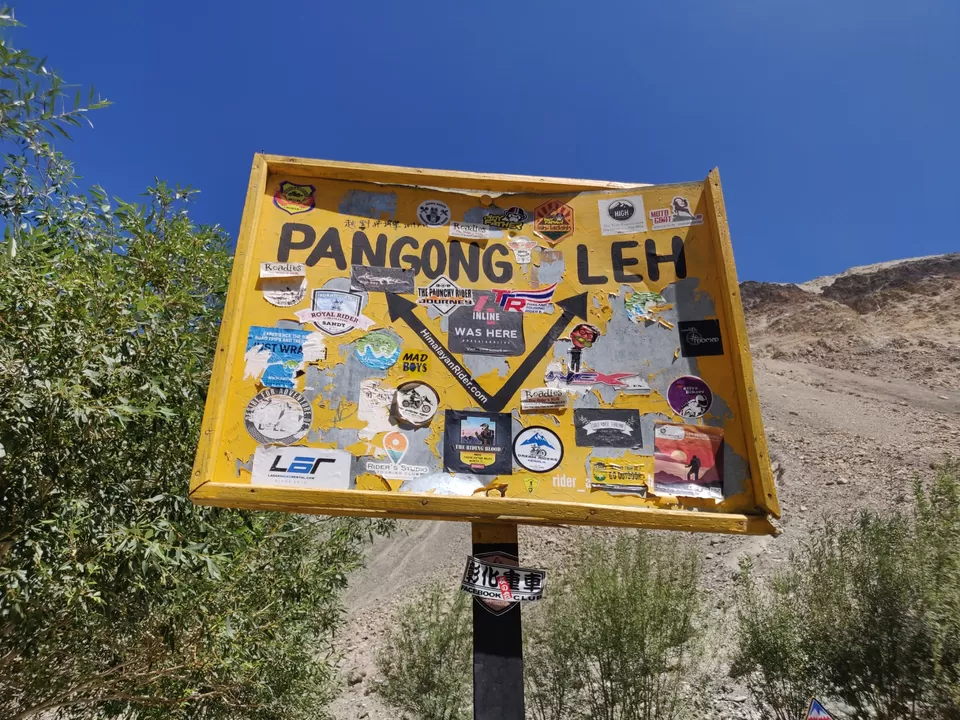 But, you are extra special because you came with a pinch of drama. This was the year when you were separated from your twin, J&K, and was declared a new Union Territory. This resulted in a lot of tension in the valley and it caused a lot of uncertainty to the whole trip too, primarily concerning my safety.
To be honest, I was jittery right through my planning, packing, flights and even on the first night I met you, doubting whether you were worth my maiden solo visit, especially being a female traveller and I had even thought of calling it off at the last minute inspite of my extensive research, reaching out to friends and acquaintances for their assurance of a safe travel. But, my stubborn heart refused to give up and thankfully pushed me to embark on a journey of a lifetime! I was among the first few lucky ones to able to visit you, right after you became the newest UT. This throwback would be incomplete if I do not mention the planning process prior to the journey.
Now, Ladakh is not a regular tourist spot as its high altitude makes is physically difficult for many people to enjoy throughout the journey. Also, a greater part of the trip is spent on the road so this trip is physically challenging, hence a little preparation for this trip worked wonders for me. I remember incorporating brisk walking and free hand exercises in my daily routine prior to a month and a half before I met you. I even visited a doctor for her advice and her permission for popping a Diamox if required to avoid altitude sickness (one of the common symptoms one experiences on reaching Leh due to its location). My doctor who is also a travel enthusiast was actually very excited about my solo trip and requested to update her with all the details once I returned! As I was travelling solo, I consulted one of the local travel agents for his assistance with my 9 day long trip. Sarfaraz Bhai needs a special shout out for his professionalism as well as patience (I bombarded him with concerns and questions almost every week during the planning period and he patiently replied to all!)
The other point I would love to recall and share is that I was extremely lucky that I carried a post paid BSNL sim. Connectivity in your land is very limited so it is wise to carry either a post paid Airtel or a BSNL sim (my personal recommendation is BSNL as it has better coverage even in the odd parts of Ladakh than any other network).
Now, coming back to you Ladakh, you must have known by now that I started my journey from Bangalore, taking a late night flight to Delhi and then waiting for few hours for an early morning flight to Leh.
I had made sure to book a window seat and it's worth every penny (in this case the extra money you pay these days for your seat booking).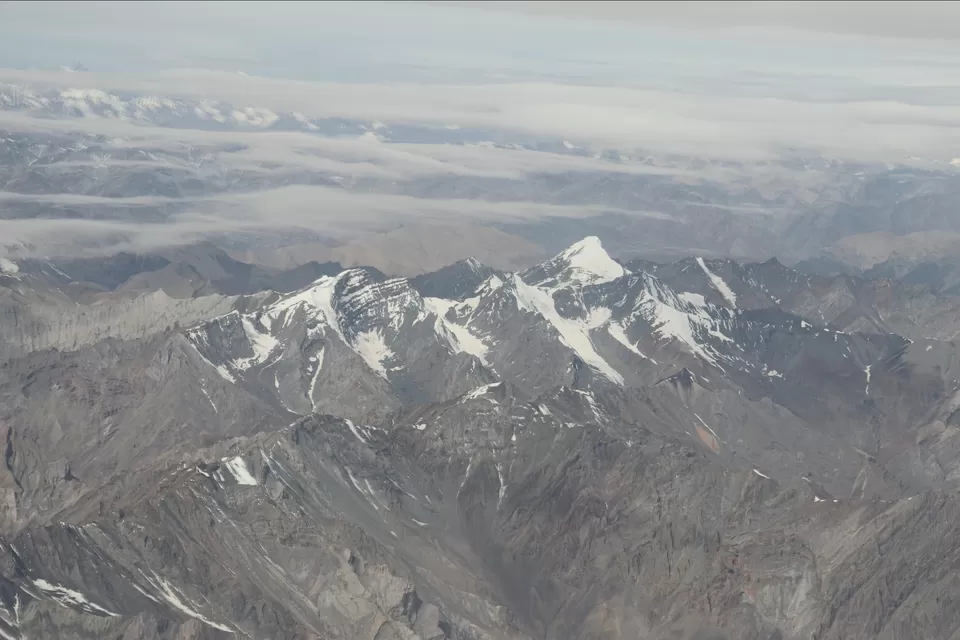 Nasir Bhai, my companion for my 9 day long solo trip was waiting for me in front of the airport and took me to my Airbnb (I had requested Sarfaraz Bhai to let me book the airbnb for the initial part of the trip).
The one very helpful advise I received from my office senior before starting my trip was to drink lots of water through out and you must know that this worked wonders for me health-wise.
Tourists often complain of headaches, dizziness and breathlessness on reaching Leh, especially coming from a low altitude. It's best to rest on the first two days to acclimatise.
I even did the same, drank gallons of water, rested most of the time on the first day but then I took a short walk to the Leh Main Market in the evening as I didn't want to offend you by spending my first day cooped up in my Airbnb room.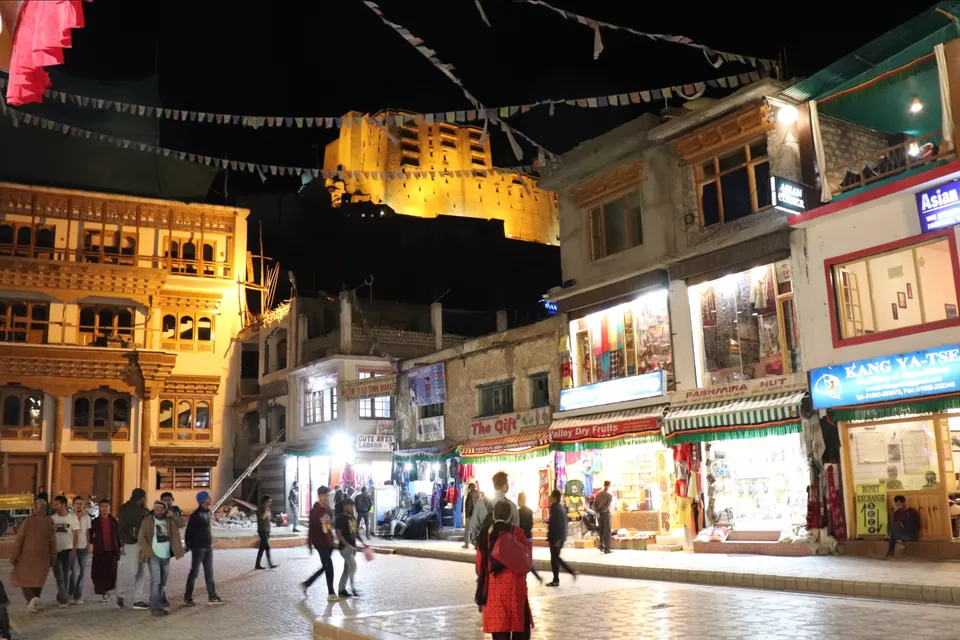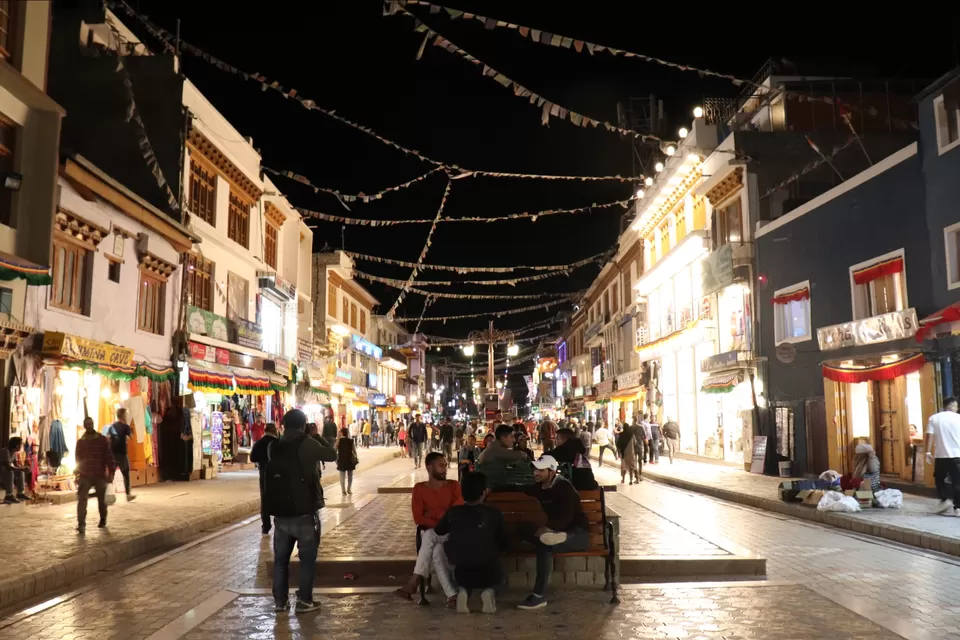 On the second day too I didn't do much except visiting few of the local spots like Hall of Fame, Magnetic Hill, Zanskar Valley, Gurudwara Pathar Sahib, Spituk Monastery, Zorawar Fort and then back to Leh Main Market.
Although one might say these places are way too cliched but I thoroughly enjoyed visiting each of these places, each being distinctly different from another.
It was at Hall of Fame, where asked by an Army Officer whether I was travelling solo, I finally felt for the first time that I am on my maiden solo trip.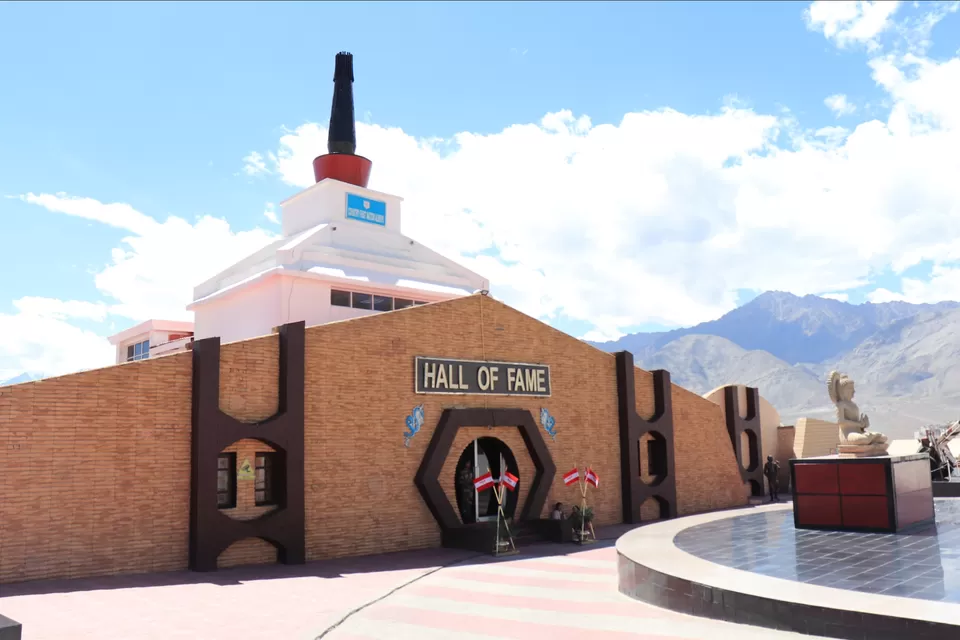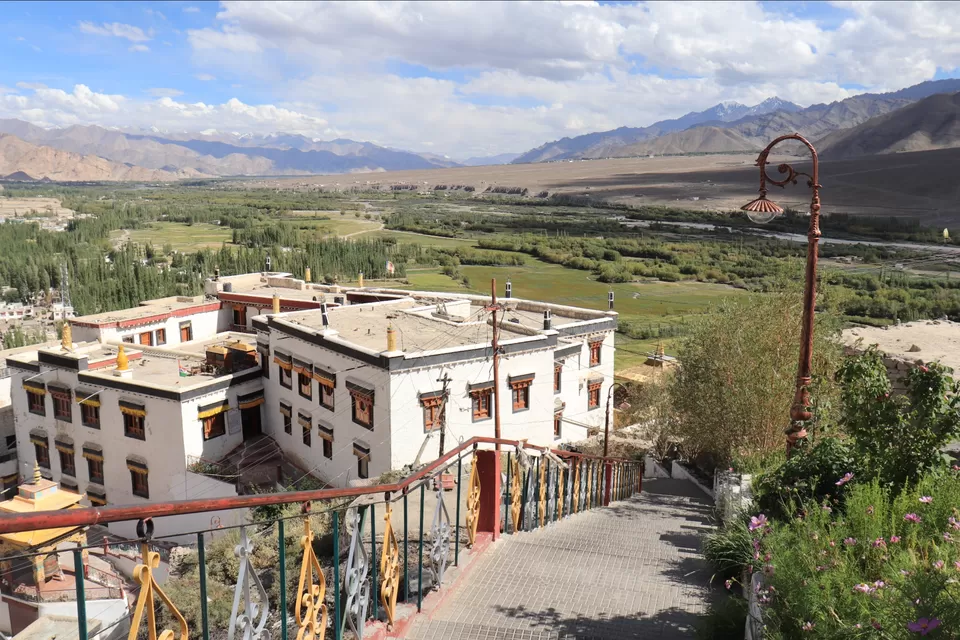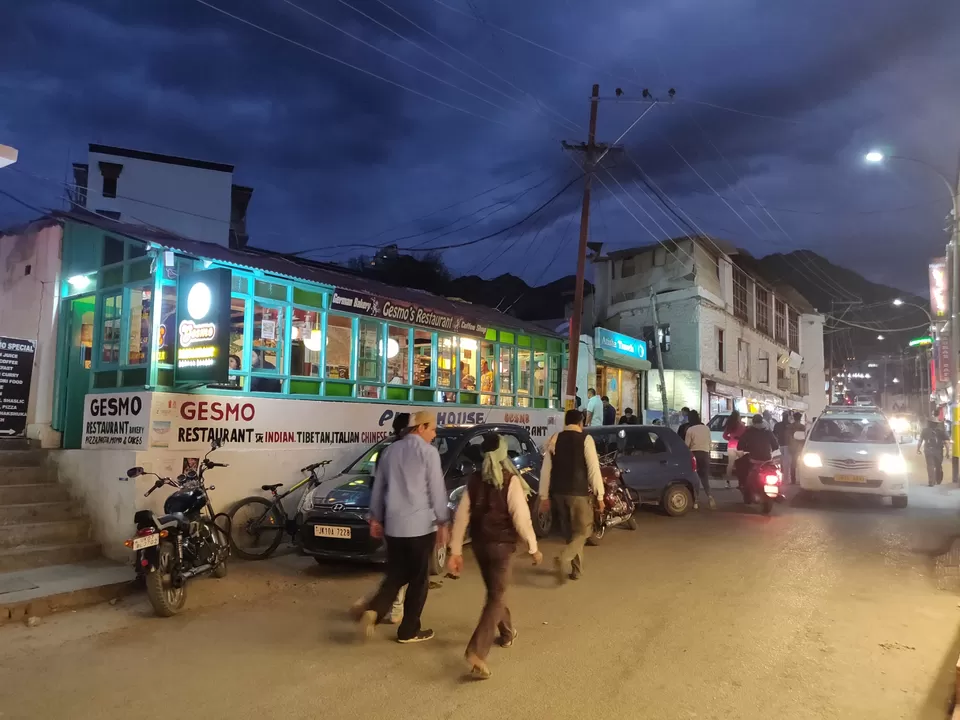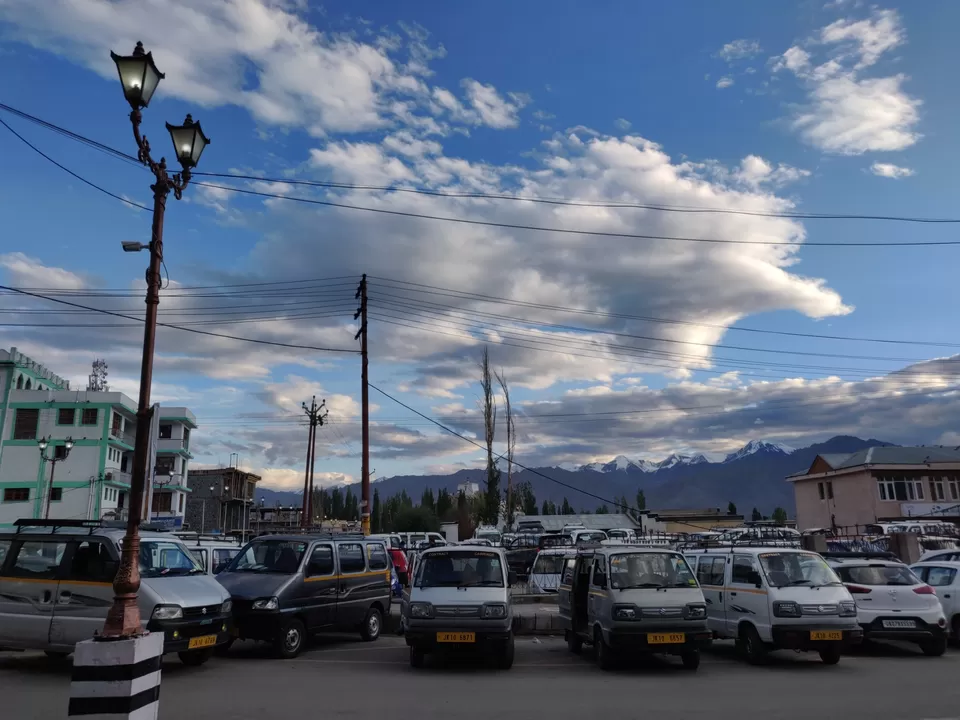 Ladakh, little did I know, that you had special plans for me on the third day, starting with the Ladakh Festival and ending with the breathtakingly beautiful sunset at the Namgyal Tsemo Gompa accompanied by the soothing Azaan from the neighbouring mosques, an experience for which I am indebted to you in this lifetime.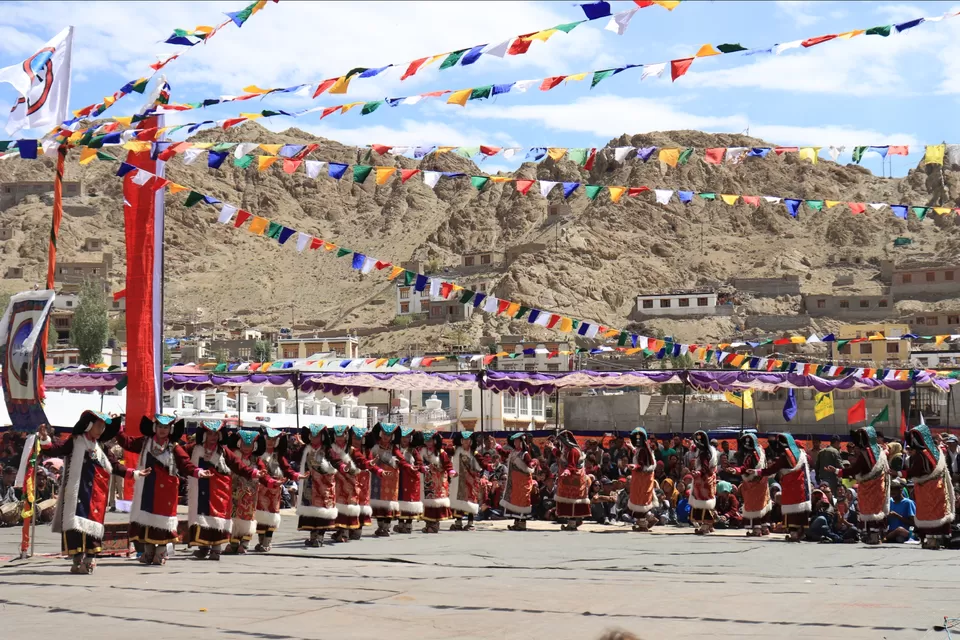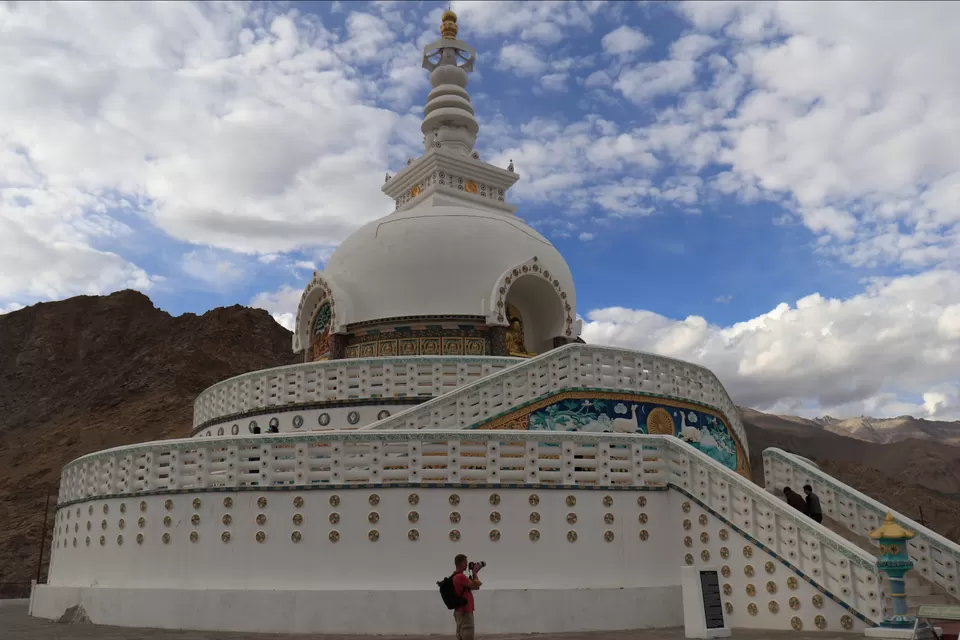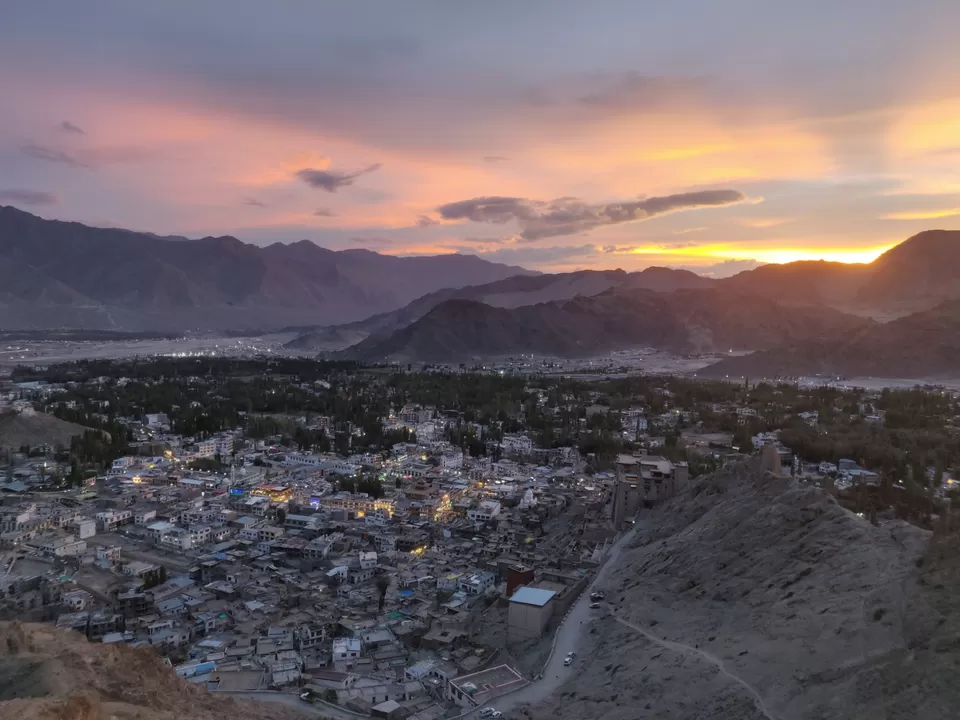 This day was about experiencing one of your highest motorable passes, Khardungla (at an altitude of 18000 feet approximately), followed by meeting your desert pride, the double humped Bactrian camel at Nubra Valley.
I must say, you again surprised me with another beautiful sunset at Nubra Valley followed by some heart to heart conversations with Nasir Bhai over a cup of tea.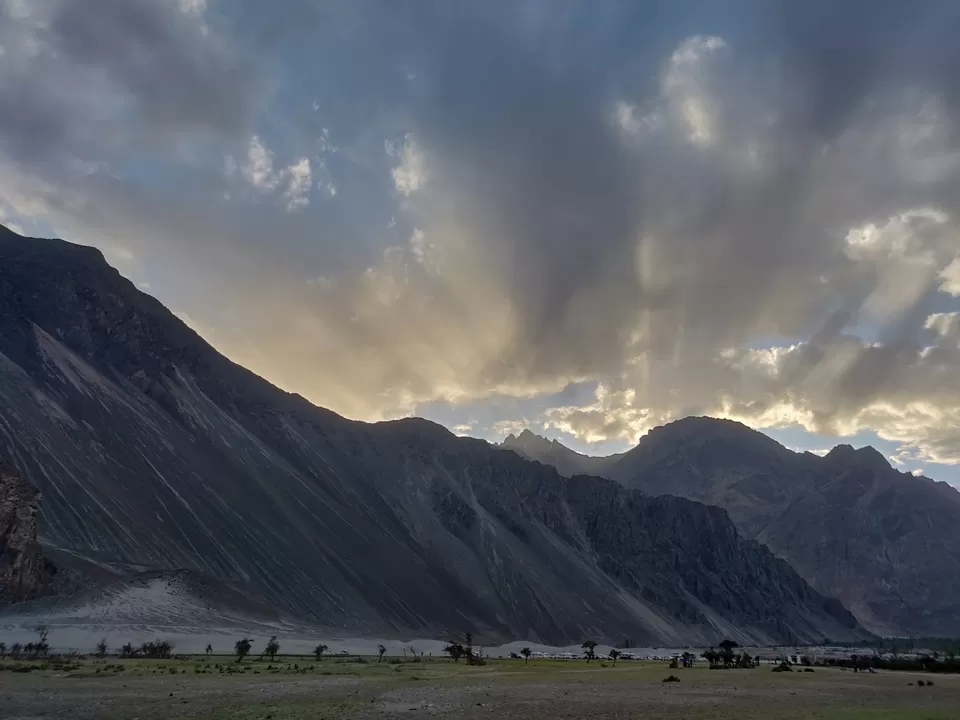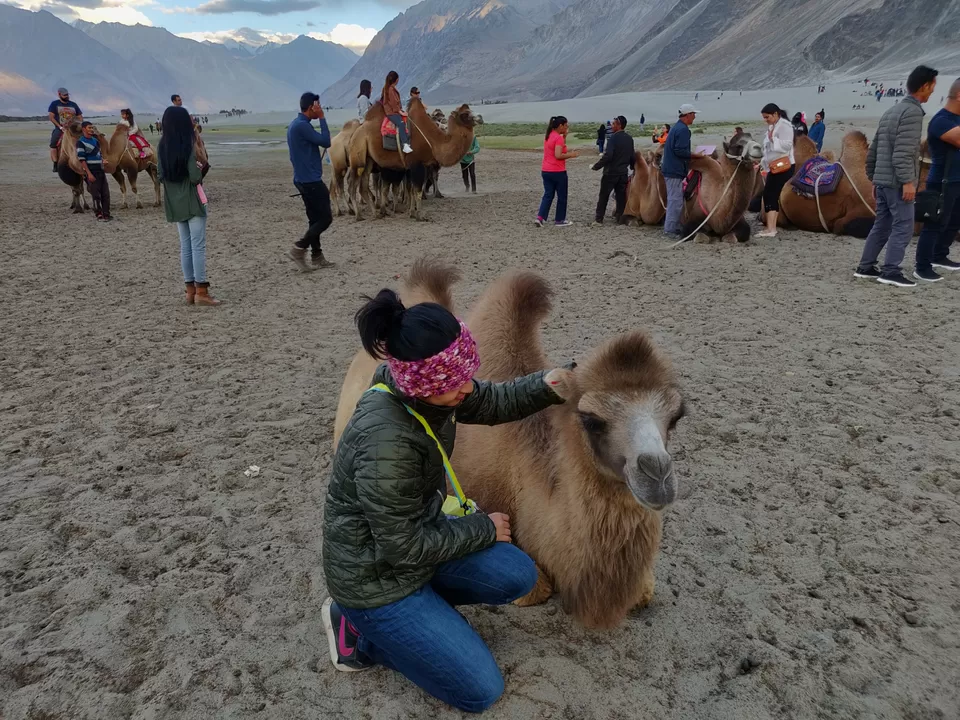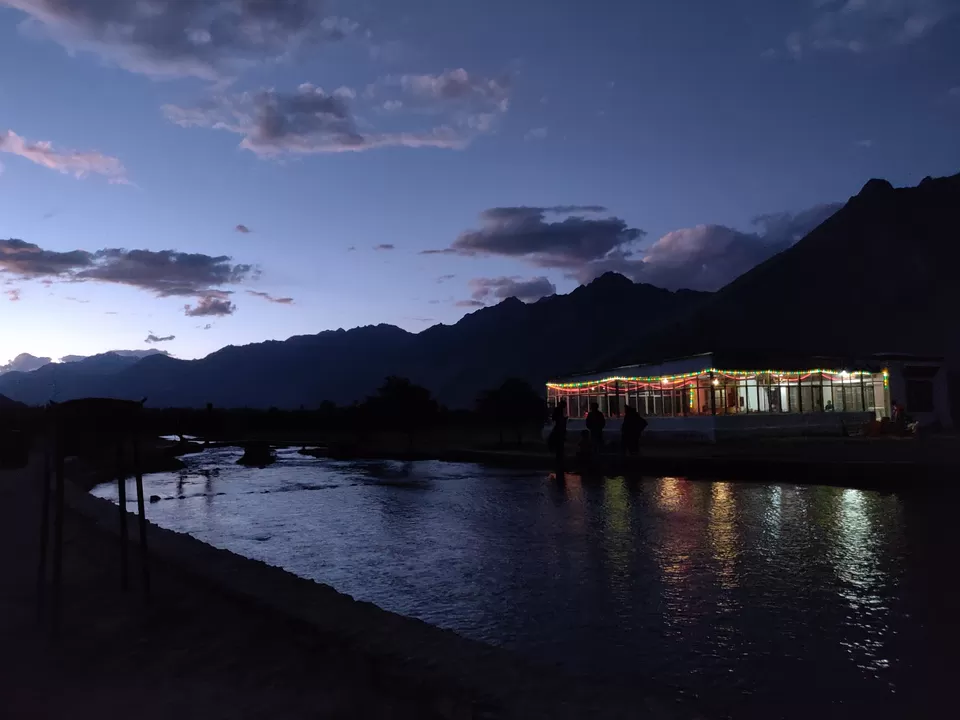 You woke me with sounds of birds chirping, gentle burbling of streams and a rising sun making way for a beautiful day to begin.
Everything about you was strikingly beautiful today.
But I had to let go of all this in order to carry on with the journey.
Your Diskit Monastary and Tso Pangong were waiting for me and it would have been rude to keep them waiting!
The crystal clear blue water of Pangong was way beyond my imagination and I was instantly in awe with the beauty it had to offer.
I won't lie to you, I was speechless for the entire time.
I stayed back near the banks until it was pitch dark refusing to let go off this sight.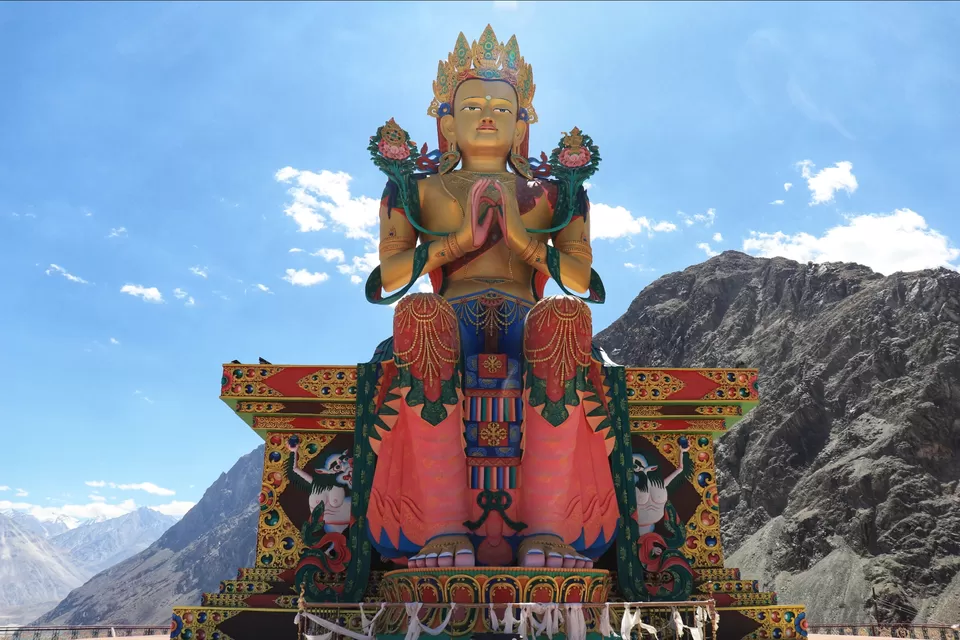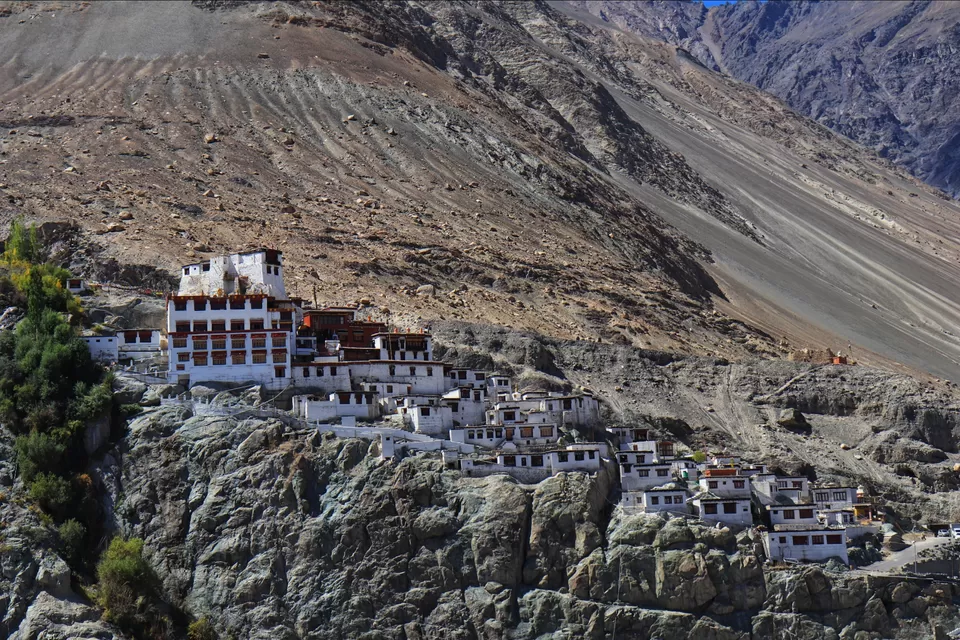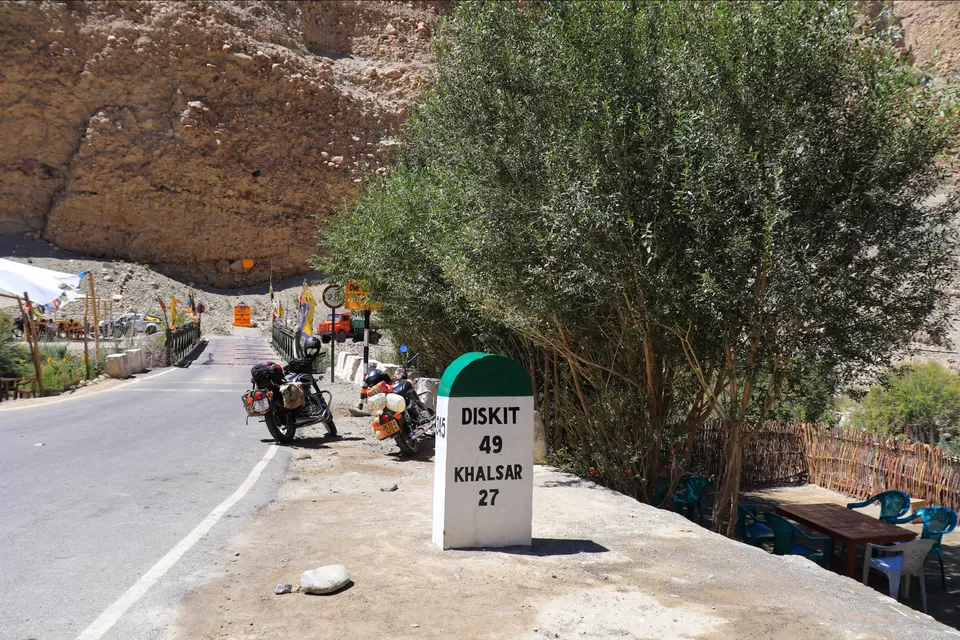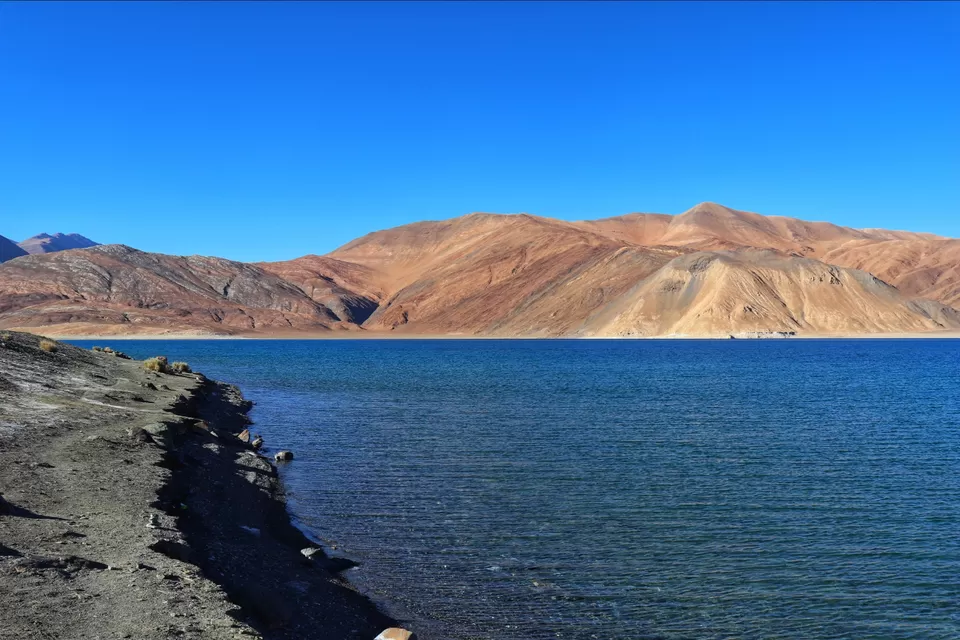 But, boy it was hell of a cold night. You left me shivering even after layers and layers of woollens and warm blankets!
Ladakh, you woke me way up in the wee hours of the day, not that I am complaining because of what followed next but you must know it was difficult for me to let go off the warm, cosy bed and brave the bitter cold outside.
But the sunrise you had promised me for braving the cold, left me speechless again!
How can you be so many things and yet so naive and unpretentious all the time!
Undoubtedly, you gifted me one of the best sunrises of my life!
On my way back I was equally enchanted by your beautiful and calming Thiksey Monastery.
On reaching Leh, I had to head to your Leh Main Market to get a new memory card!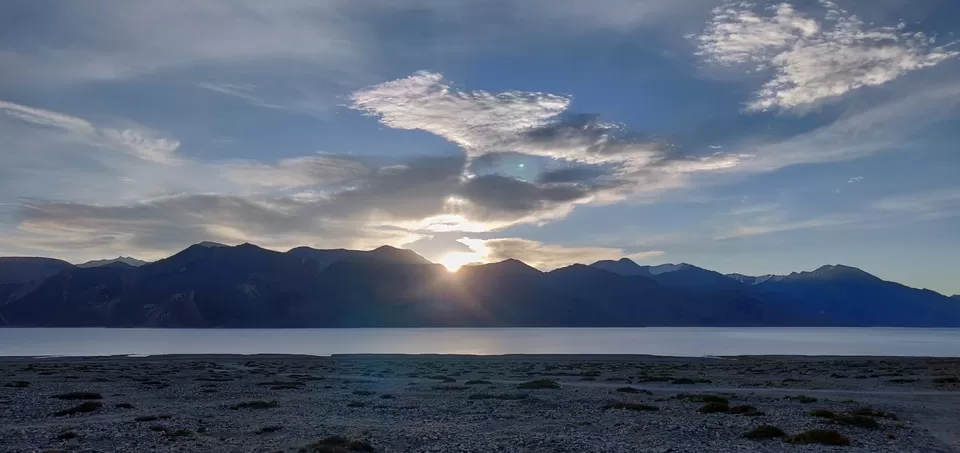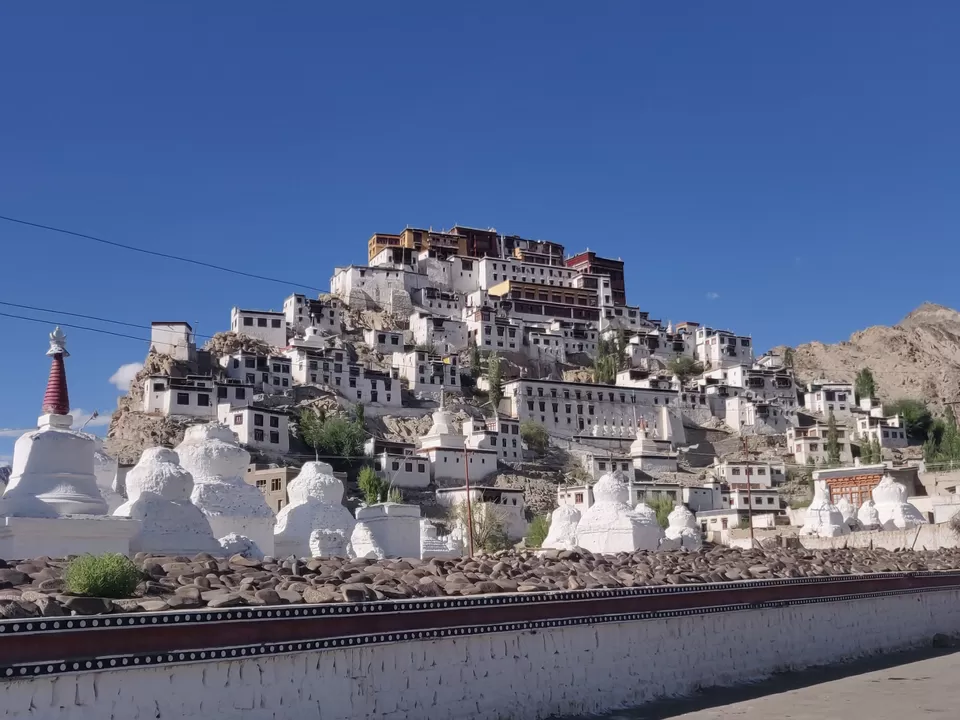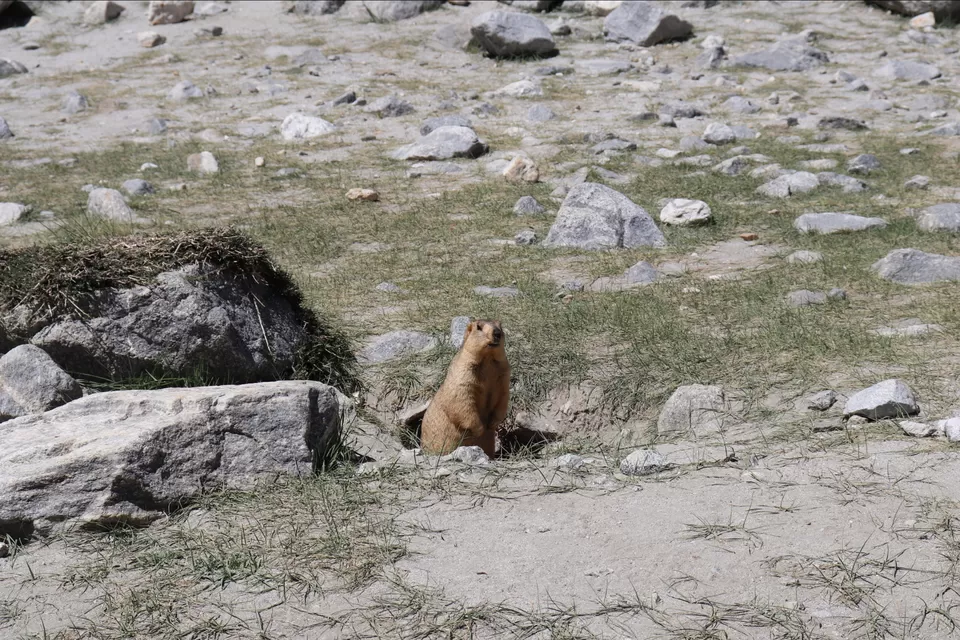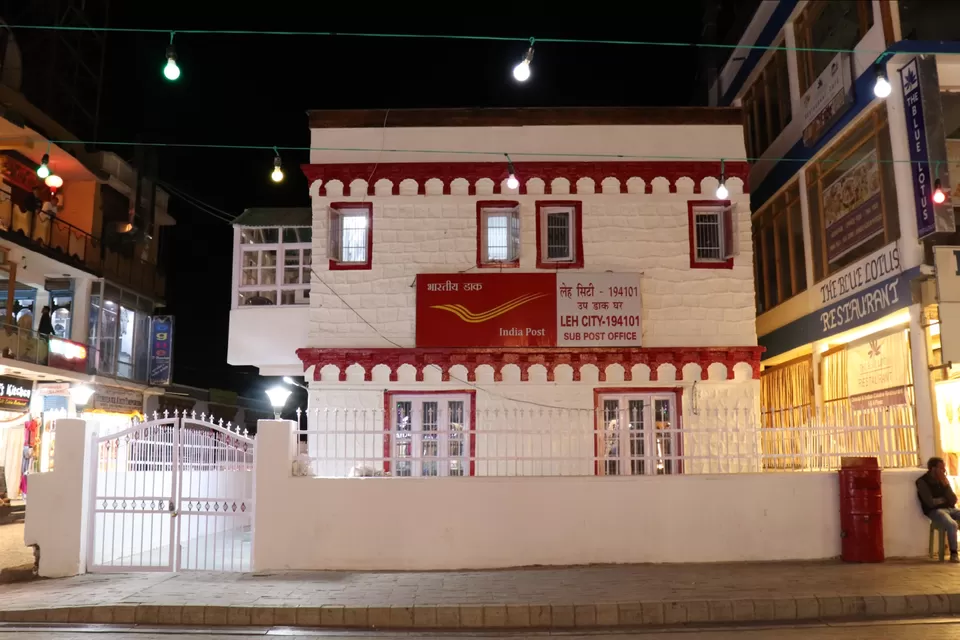 Ladakh, I knew you were going to test my patience as well as physical stamina today and I was extra prepared for passing this test of yours with flying colours, knowing very well about the reward I would get at the end of it all.
You certainly didn't disappoint me - would be an understatement here, if I have to say so.
The entire journey to Tso Moriri, the occasional sighting of various birds and wildlife, flowers and fauna added so much to my internal as well as external memory card!
By the end of the day, thanks to you, I befriended a group of girlfriends from Vietnam and ended up laughing so hard on hearing their weird travel stories at dinner table that it started hurting my stomach.
They were a little surprised too on hearing I was travelling solo this time and wanted to know about my experiences so far.
Just before going to bed, you gave my biggest as well as much awaited surprise, a clear sky with thousands and thousands of stars shining brightly giving an awesome view of the milky way.
It's definitely a million dollar view, that I am told is your signature gift to all those who have dared to visit a 6 hour long road trip to Tso Moriri through the various terrains Ladakh.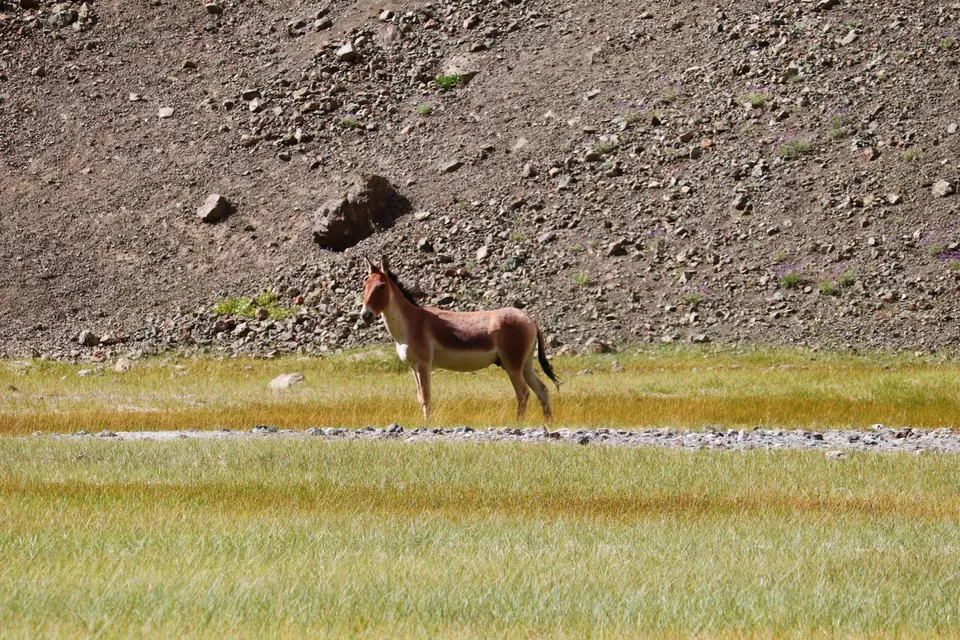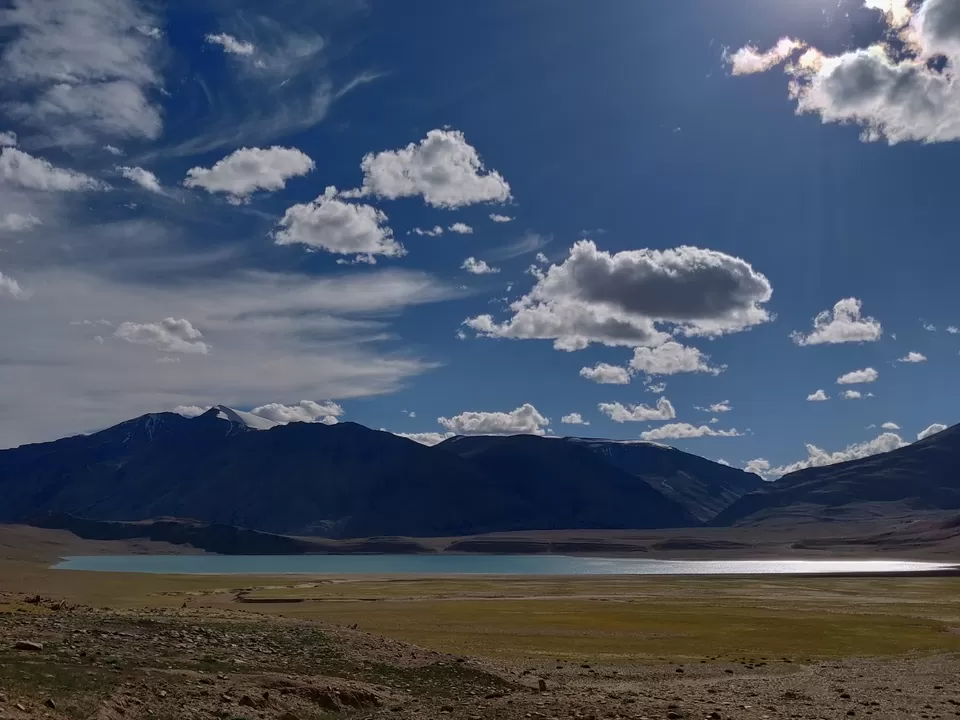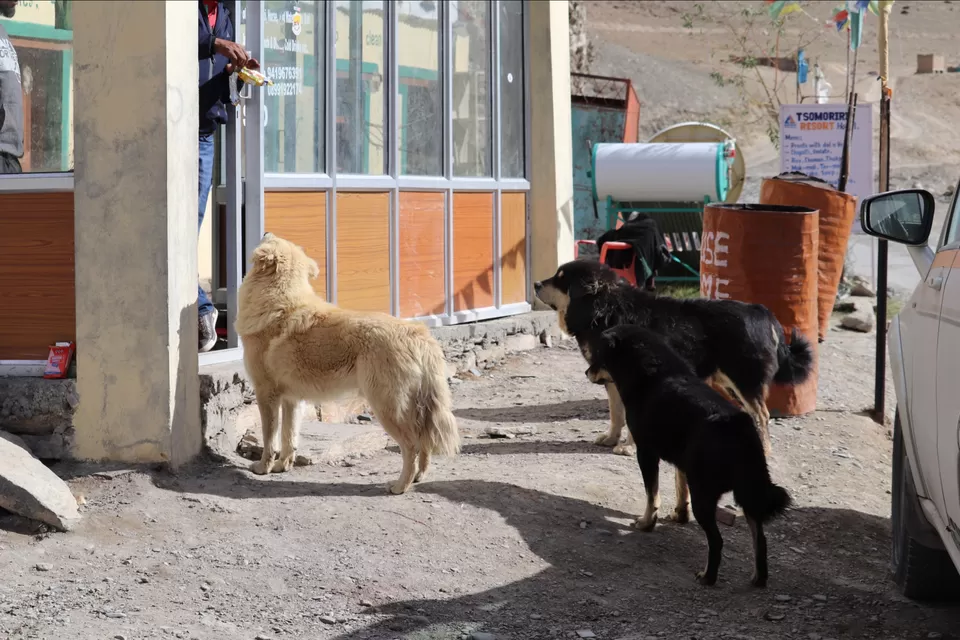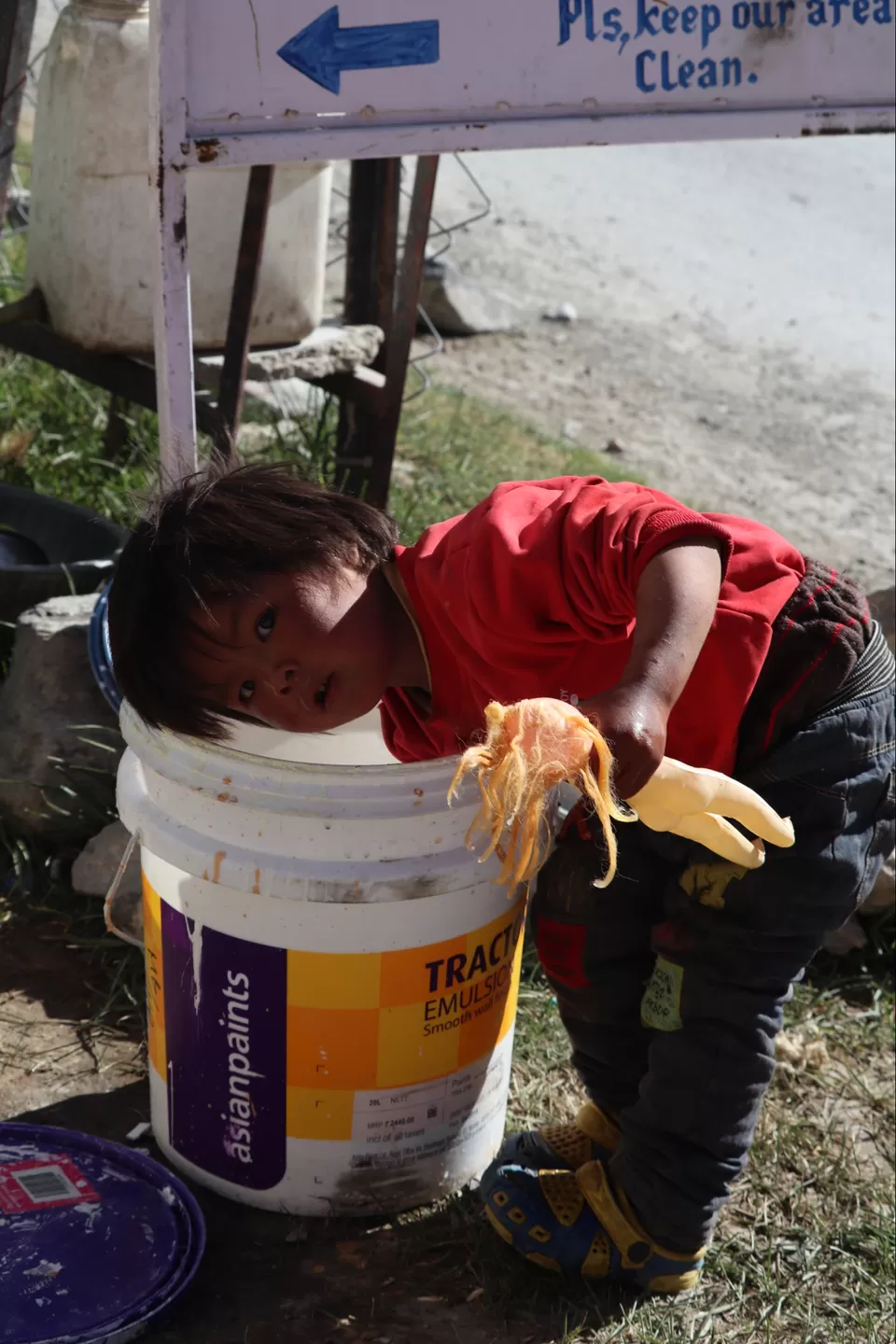 The penultimate day was equally fun-filled as you had promised to let me witness few more monasteries and palaces.
I can share a little secret with you, Hemis Monastery is definitely my favorite among all the monasteries you had to offer!
It's peaceful and beautiful and instantly gave me a sense of belonging!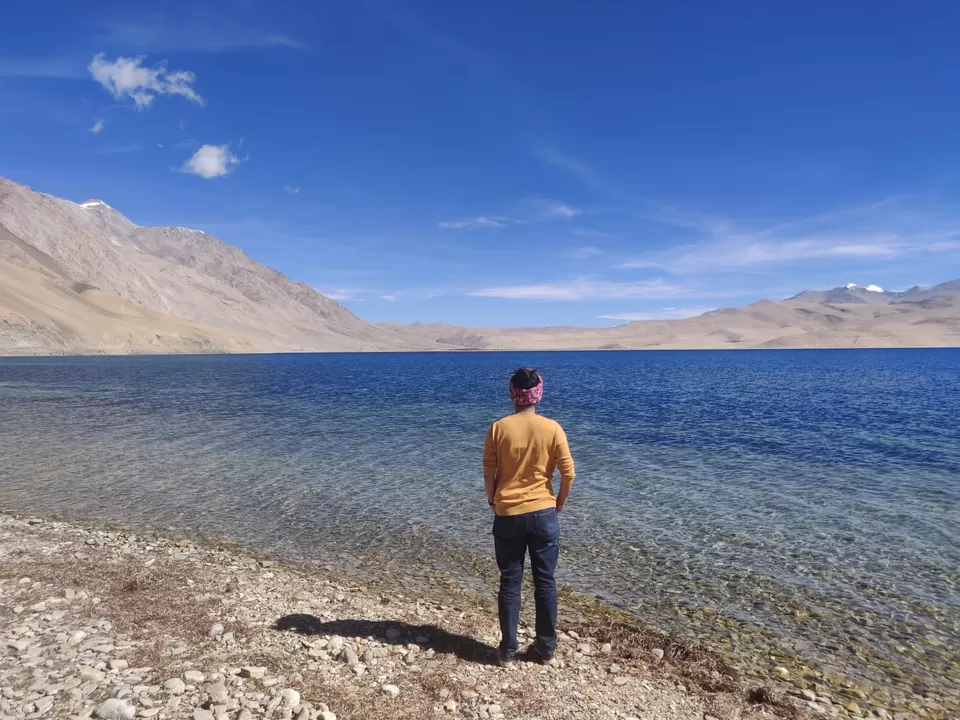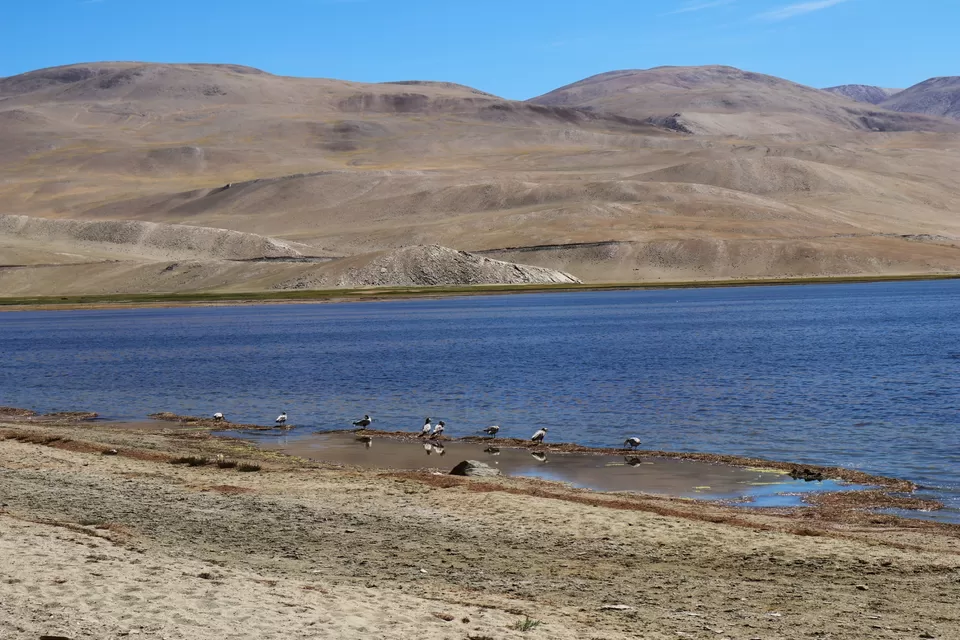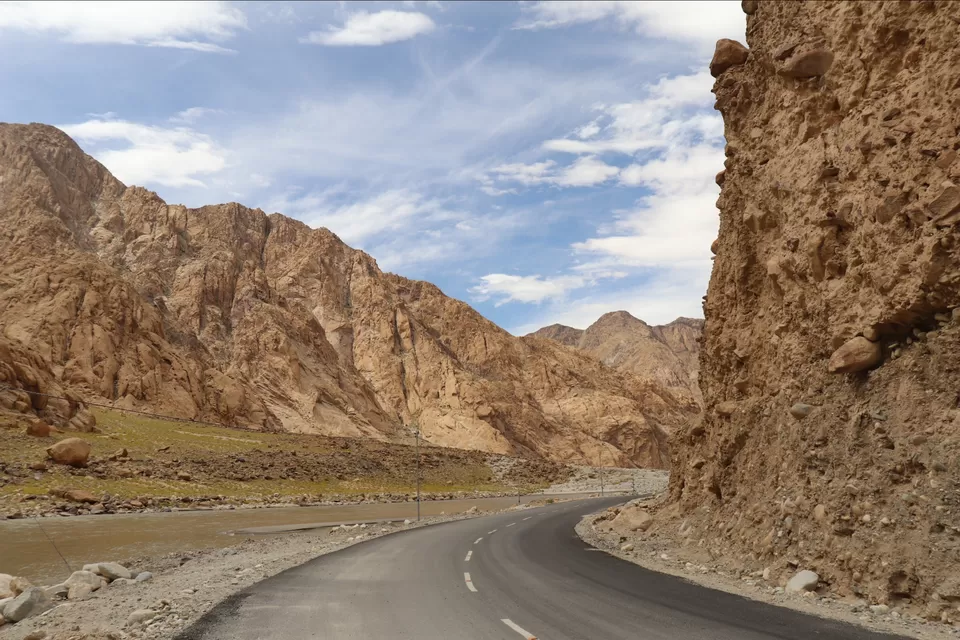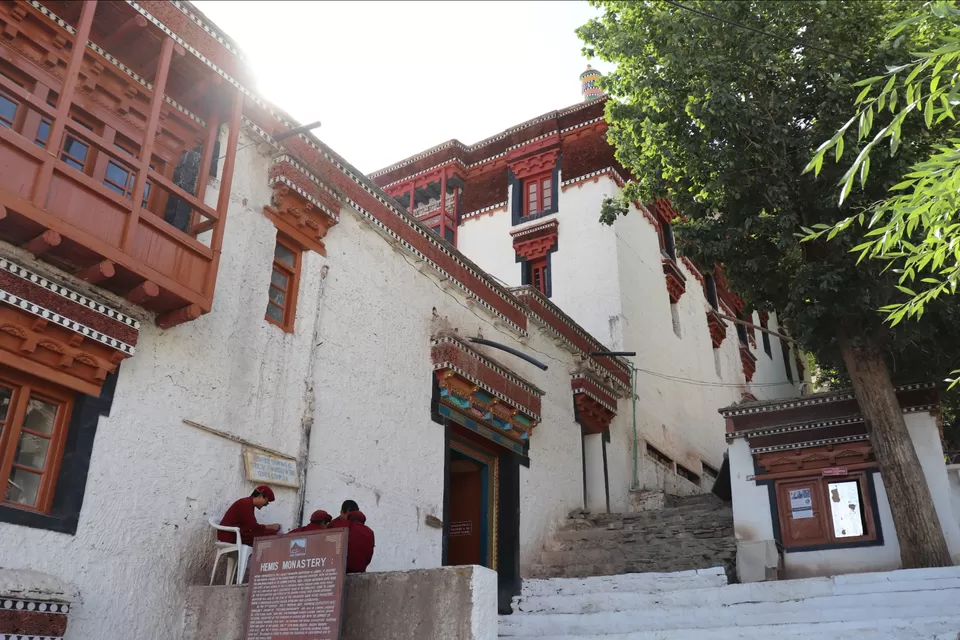 What do I say about the last day of the trip?
While sitting at the airport, I could hardly thank you enough for your hospitality, your open heartedness and sending me home with a truckload of memories!
I don't know why I had chosen you as my maiden solo trip, but now I know it was meant to be!
You are going to be unapologetically special, just like all firsts are!
Yours Truly.