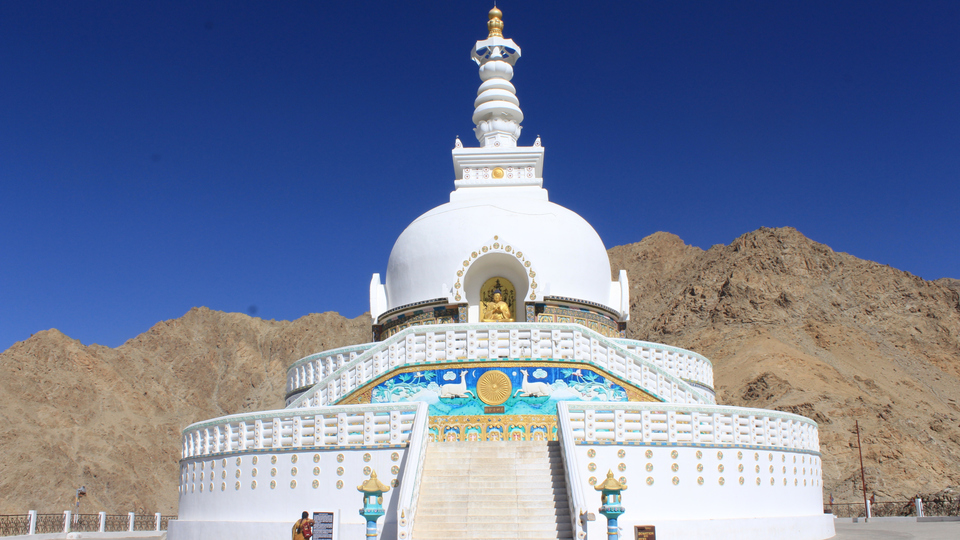 Ladakh - Land of High Passes
Ladakh, the newly formed union territory in India, is known for its breathtaking vistas and lovely people living there. For the past many centuries Ladakh gained prominence due to its strategic location as crossroads of important trade routes. The prominent one being the famous Silk Route. Since 1960s Chinese government have stopped these trade routes by closing the borders of Tibet. That means Ladakh has just become a tourist destination and a traveller's sojourn.
Ladakh means land of high passes ( La means Pass).The world's highest passes like Khardung La at 18000 ft, Chang La at 17000 ft etc are located in this region. Apart from the passes it has a number of stunning monasteries overlooking the surroundings making it one of the famous Buddhist religious center as well.
Leh City
Leh is the largest city and the capital of Ladakh. It is situated at an altitude of 11500 ft surrounded by huge mountains. The climates at these altitudes are harsh with snow covering for most half of the year. The life here is interesting to know and challenging to live
Leh Palace
The palace was constructed at around 16th century by Namgyals (Royal family of Ladakh). The palace overlooks Leh town and the main market area. It was abandoned in 19th century after Dogra forces took control of Ladakh and the royal family was moved to Stok Palace.
This nine storys building was in a dilapidated state before Archeological Survey of India (ASI). The palace is now open to the public and it hosts a small art gallery where restoration works done by ASI is put on display.
More about this place in my next post.
Shanti Stupa
The Shanti Stupa ( Shanti means peace) is a Buddhist domed stupa on a hilltop of Changspa in Leh. This structure was built in 1991 by Japanese and Ladakhi Buddhists. It has become famous for its religious significance and the location provides panoramic views of Leh town and its surrounding landscapes. It is said that Ladakhi locals have voluntarily came forward to built the stupa.
It can be reached either by foot or by road. Adventurers and Enthusiasts take the 500-step route on foot from Changspa to the Stupa.
Leh Market
The most happening place in Leh and it is the centre of Ladakh Festival which happens in Sep month. It is the main market area buzzing with tourists and travellers who throng to different shops to buy souvenirs. The Cafes and Restaurants here offer you free WiFi as well. Overall it is a nice hangout place in the evenings. I made sure I visited this place on every evening whenever I was at Leh.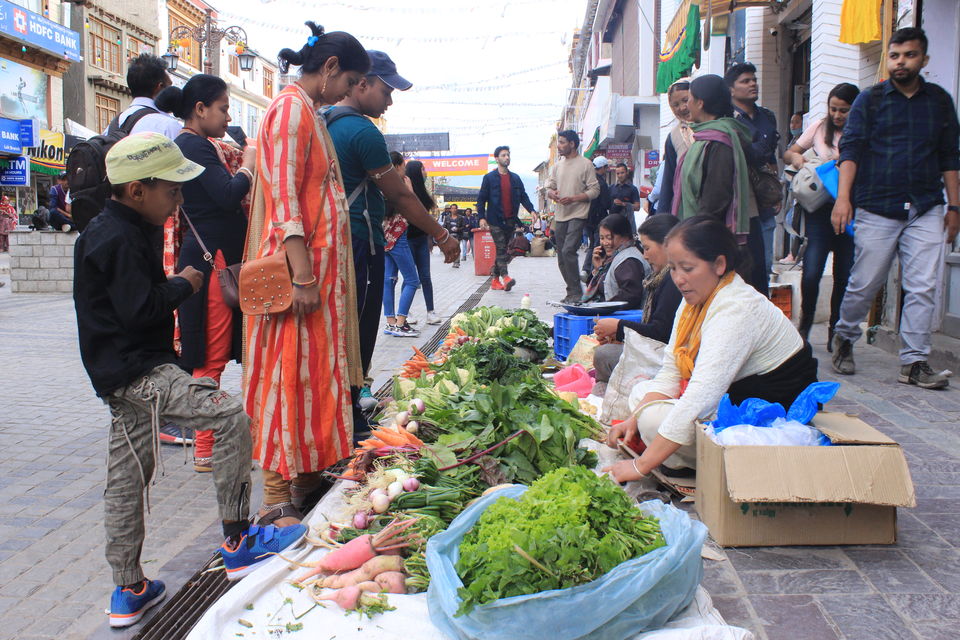 This 4-story stone tower is a modern construction which depicts the importance of Ladakh in Central Asian history and Silk trade route. This is located in Leh Market itself camouflaged from public view. The access to this place is through the tibetian refugee market to enter this place. It shows how the lifestyle and trade evolved in this cold harsh climate.