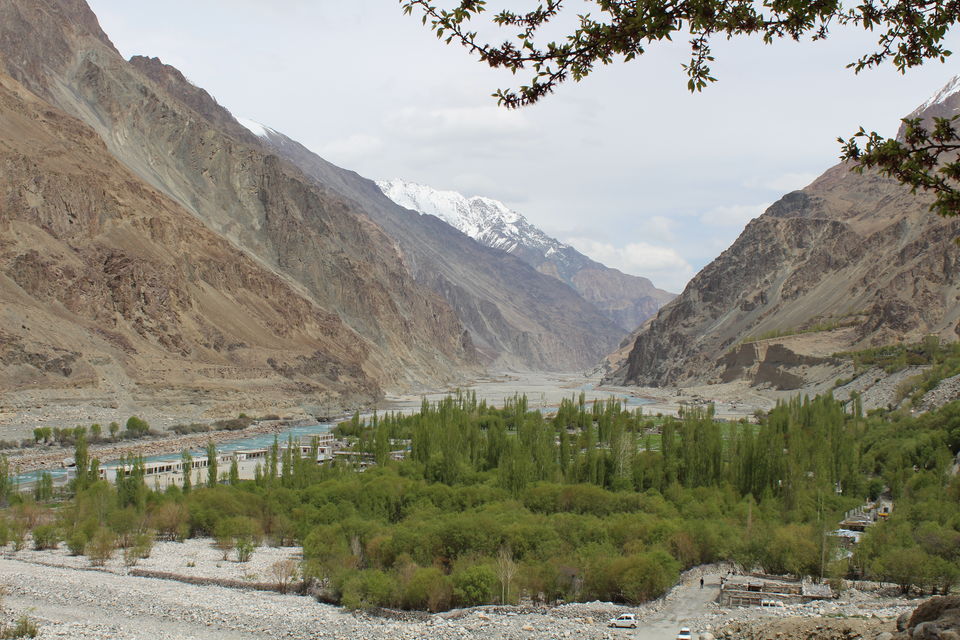 After the most picturesque drive of my life, I entered a "village" looking village. It looked just like any other village except for the fact it was amidst spectacular views. Just when we were parking, the driver said, "The people of Turtuk don't talk to strangers." I didn't travel this much to see scared faces giving me cold looks. I thought to myself. A little disappointed I was still looking forward to it. With no idea of how beautifully my disappointment will metamorphose into utter bliss.
Walking down the narrow alleys I saw faces with smiles plastered on them. That was such a relief. I was no more a reason for someone's discomfort. It made me happy and a little more uninhibited.
Turtuk is the northernmost village in India. Located in the Shyok river valley it is about 200 kilometers from Leh and about 3 hours drive from Hunder, Nubra. You can easily plan a one day trip from Nubra. A part of Pakistan till 1971, it was acquired by India in the 1971 war of liberation of Bangladesh. Extremely remote,it wasn't even open for tourists until 2009. It is the Indian administered part of the Baltistan region and the residents speak Balti, Ladakhi and Urdu.
Reasons why you need to lose yourself in the narrow alleys of this tiny heaven -
A drive through the most spectacular views
The drive from Hunder to Turtuk is a relief to the eyes. With the road dotted with absolute stunner views, you would want to stop every minute. It's a smooth ride with painting looking landscapes just following you, as if a part of your itinerary.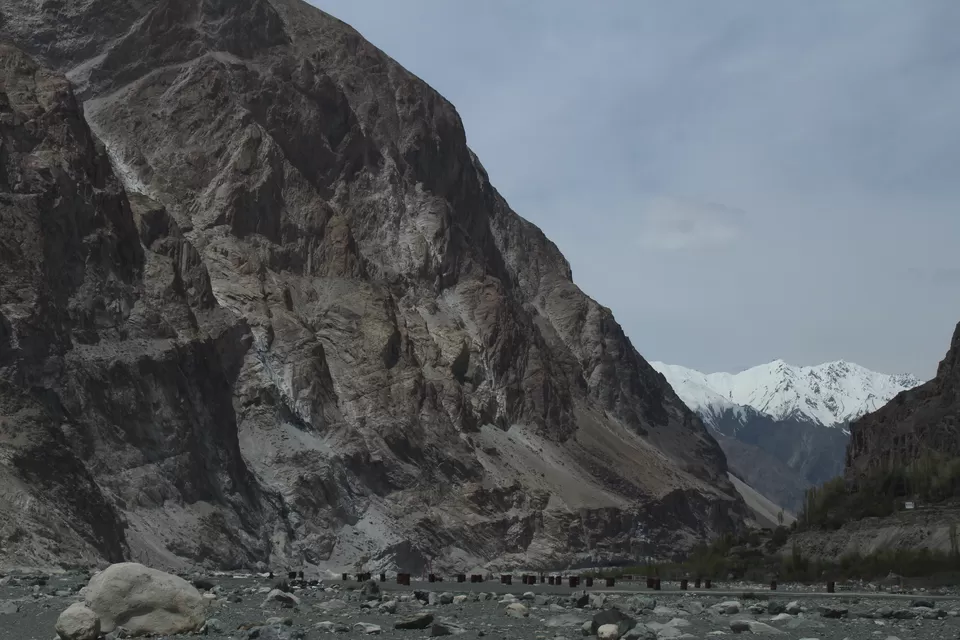 Note : One needs to have a number of permits to get access to this village. So make sure you have them all.
For the absolute warmth of this village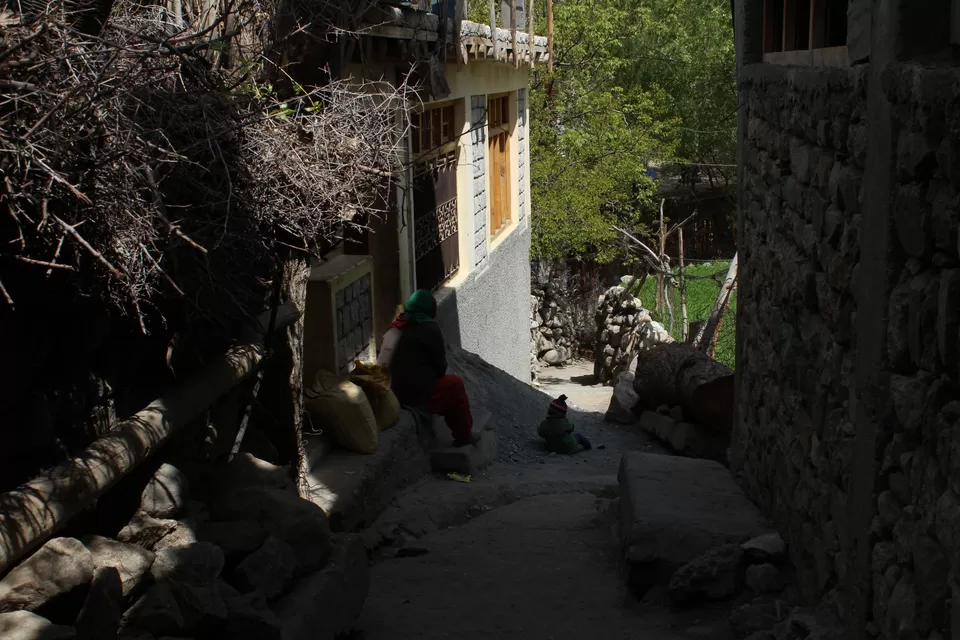 You may see a couple faces not comfortable at the sight of some tourists, but you will come across many with smiles just plastered on them. Let me narrate an incident. Did I mention what the driver said when we were parking? Keep that in mind.
While walking through the alleys, I took a slight detour towards something with no definite path (a bumpy area). A girl came running towards me and said, "You are taking the wrong route. There is nothing there." She then pointed towards the alley that I was walking through earlier and said," That's the right way to go."
I smiled. She probably thought that I have lost my way and came rushing to my rescue. I asked her name.
"Samina" ,she said.
What a beautiful name and what a beautiful soul. That's exactly how the place is like. Mr. Driver, you were wrong.
For an epic history lesson by the King himself
Yes! Turtuk has a king. A very humble king who doesn't enjoy the status anymore and is kind enough to walk you through the history of his dynasty.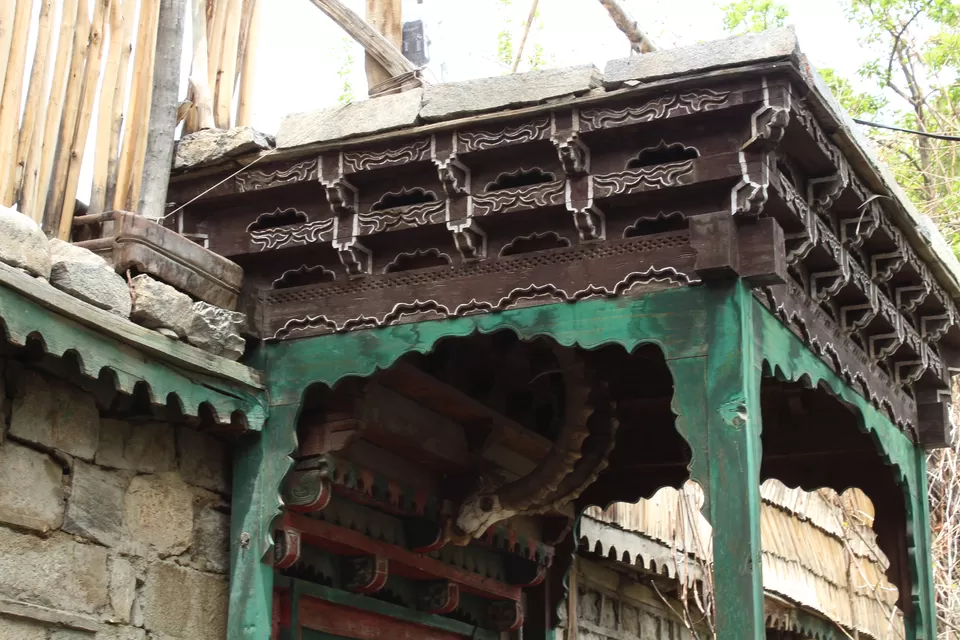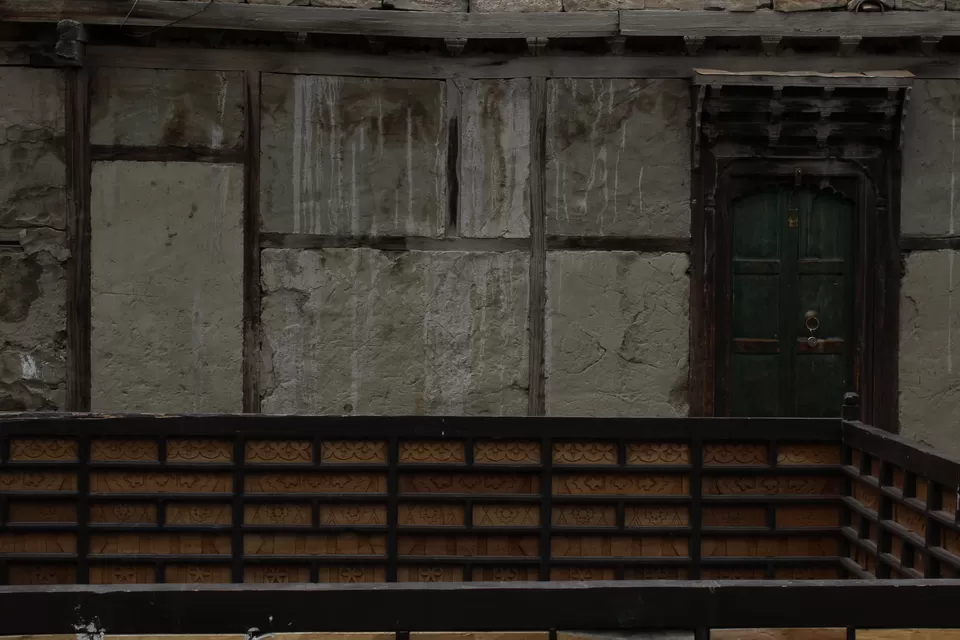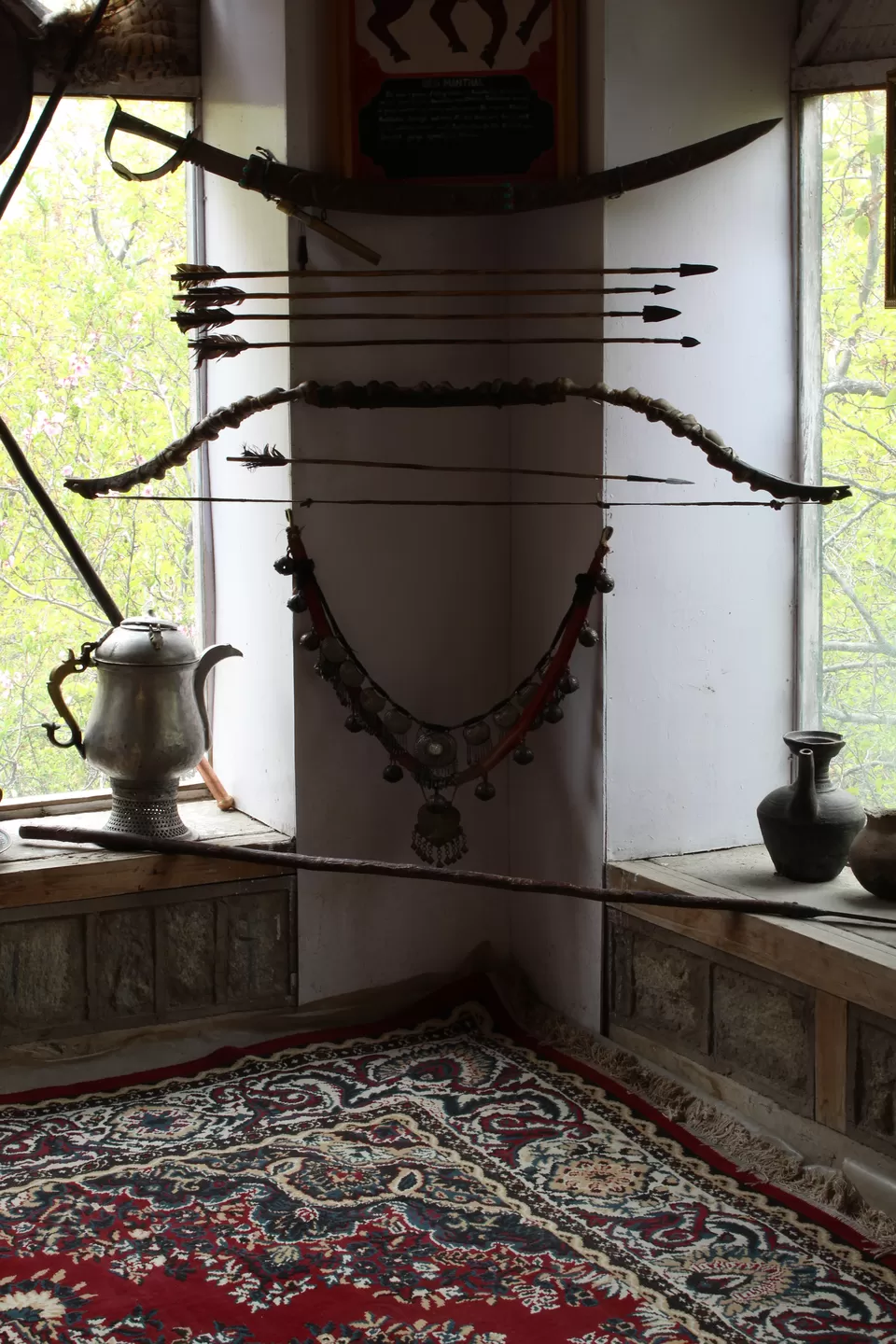 As you enter the palace, you are welcomed by a humble old man who, never in your wildest dreams you would imagine, is a king. The palace is an old dilapidated building holding the history firm. He led us to a room on first floor with a family tree painted on one of the walls and asked everyone to sit. Now everyone took their places on the carpet. He, with utmost respect in his voice, asked the women to sit on the couches. Ask him as many questions as you like and he will never be exasperated. That's how humble he is. Even though he is very old.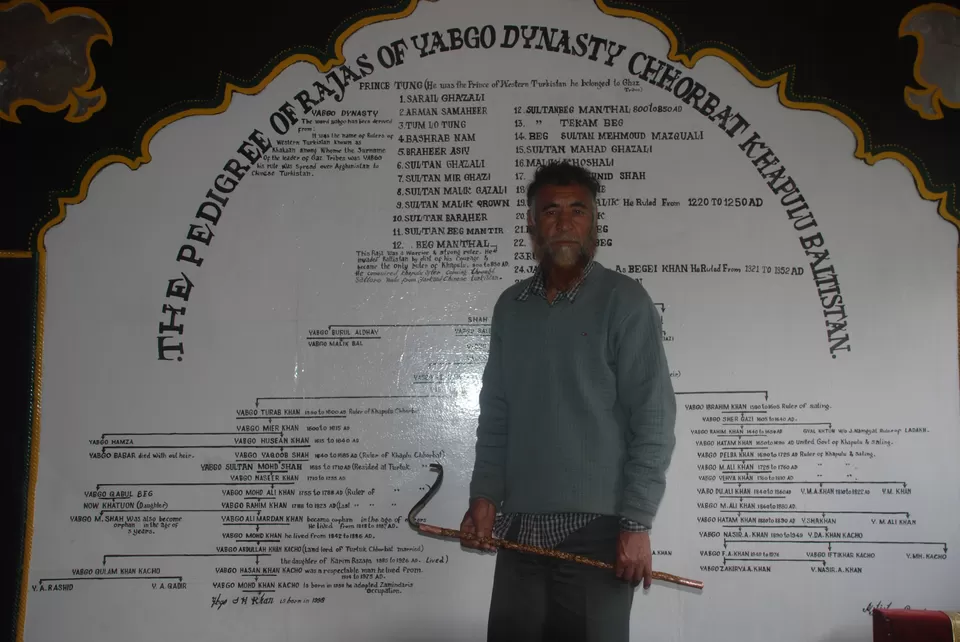 Hate history?
Take a lesson from Yabgo Mohammad Khan Kacho, King of Baltistan. You will come back loving it.
For the smiles and tomato red cheeks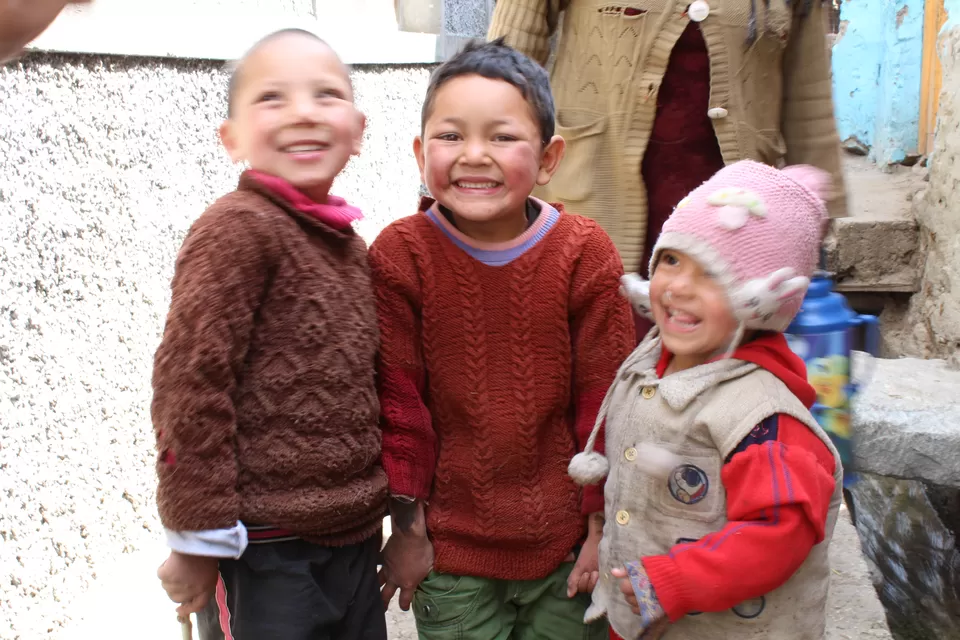 Walking by the only school in Turtuk, I saw the children playing in the playground. There was a fence between them and us. Seeing us they got excited, came rushing to the fence and started shaking hands with us. I was happy. So were they. So happy that I almost feared they will break the fence. I wanted to capture those smiles and laughter so I asked a group if I can take a picture. Now that group of kids, barely 10 years old, politely refused. I smiled and spoke to them for a while before leaving.
That's what I always do. Take permission before taking someone's picture. It is rude to simply shove your camera in their faces just for the sake of taking a picture. I hate it when people do that. You can't just trespass someone's personal space like that. Think about it and make sure you ask the next time you want to take a picture.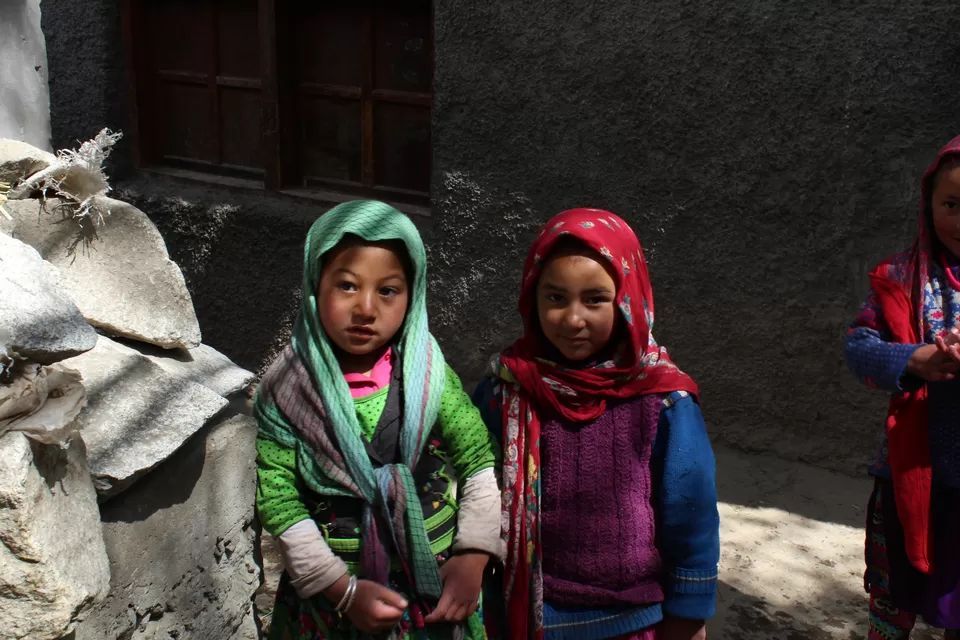 Back to the smiles! I met so many kids in the little alleys who were happy to smile at my camera. I captured the smiles I wanted and I made sure I didn't make anyone feel uncomfortable.
The Spectacular Views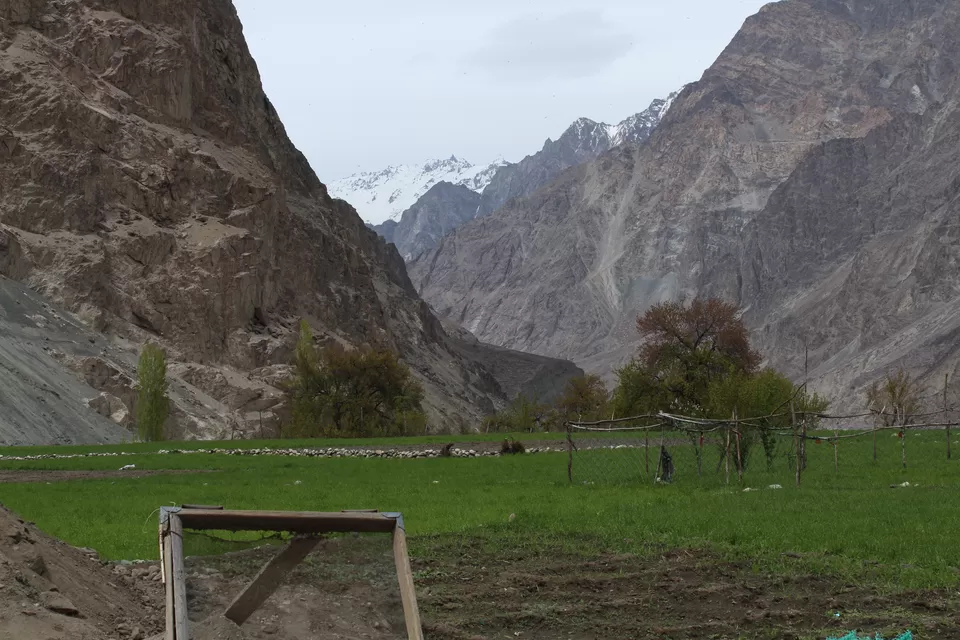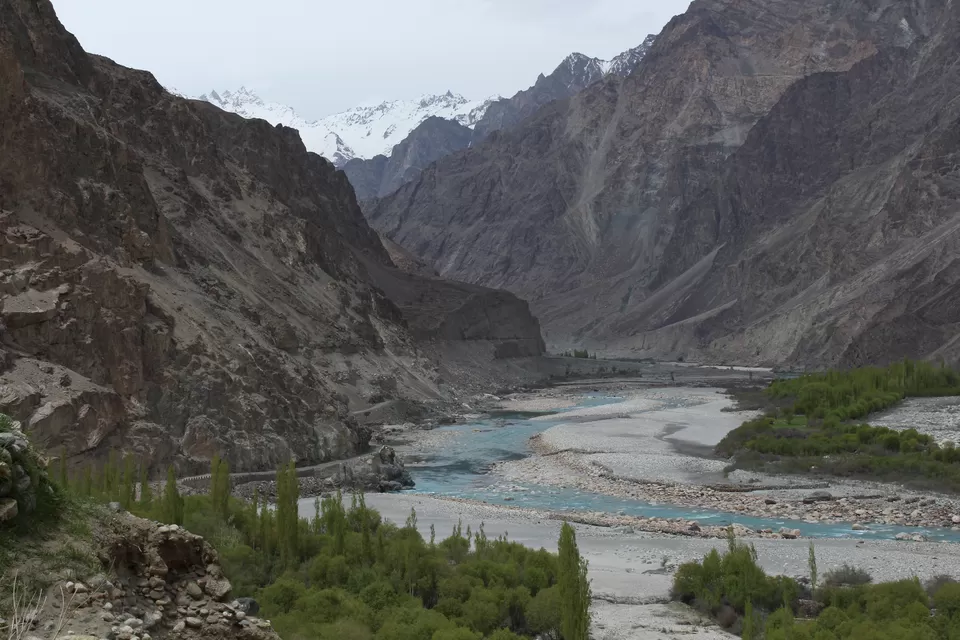 The people of Turtuk have houses with backyards that open to views like the one you see in the picture below. Dumbstruck, I was! Imagine waking up in the morning, going to the backyard of your house and being welcomed by a view that's picture perfect. A set of beautiful mountains giving way to the Shyok river with pristine blue water. Wouldn't that give you peace?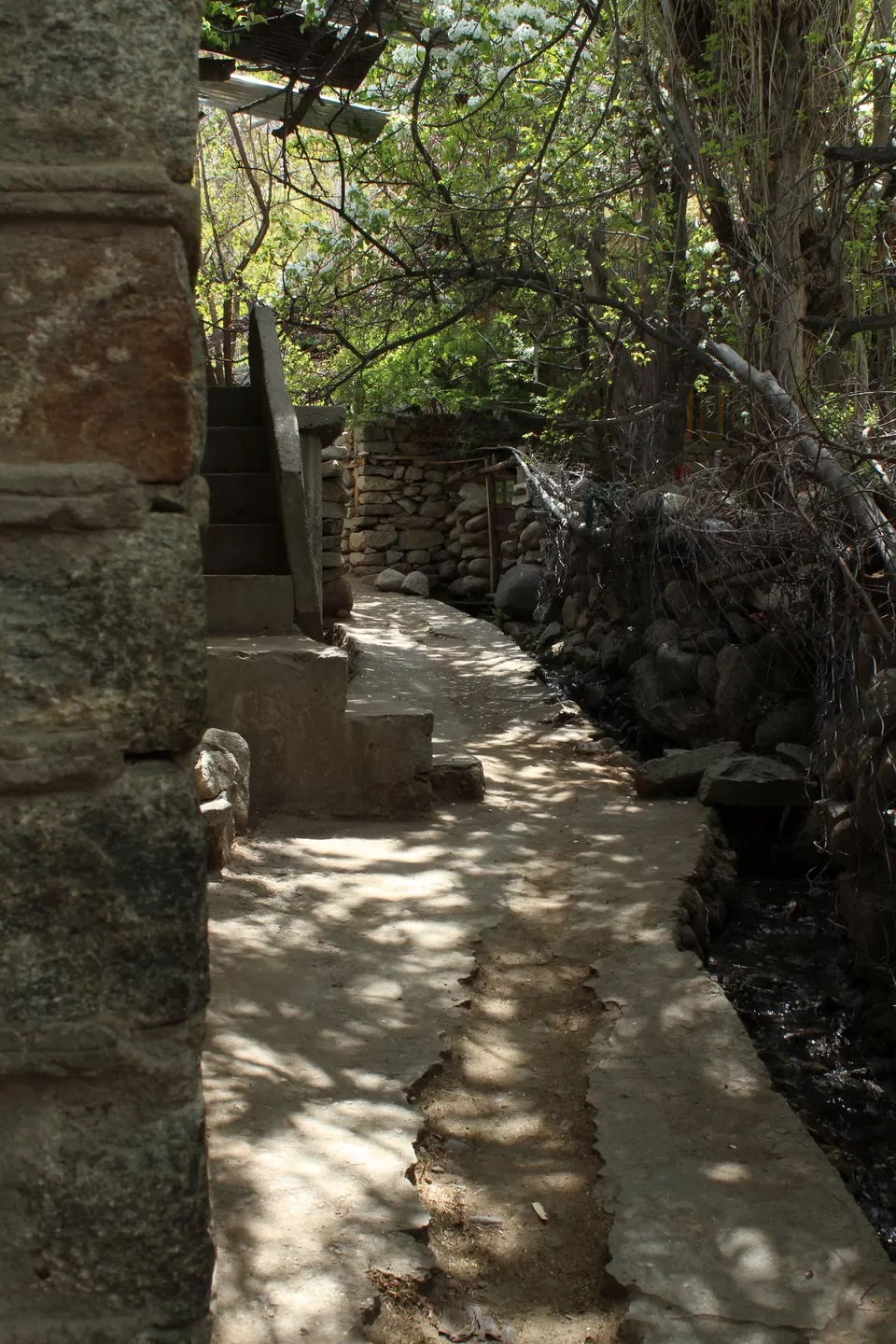 With this we come to the staying part.
Now I didn't stay anywhere in Turtuk. Though I would have loved that. Mine was a days trip from Hunder. However, I think it's better kept that way. I don't want that quaint little village to get spoiled by all the touristy stuff. Hotels and camps all over will spoil that little heaven. There are a couple of them there. You can plan your stay accordingly.
With that I finish my reasons to visit Turtuk.
Hope you enjoy reading!